The modern work environment is characterized by its relentless pace and high demands, which also lead to frequent burnout and turnover rates akin to free agency in professional sports.
Organizations and smart leaders realized that if they wanted employees to perform better and feel a sense of loyalty to the company, they needed to do right by them.
In 2023, that tends to look like employee wellness challenges and corporate health challenges. Instead of merely hoping employees are satisfied and engaged, these activities and ideas tackle these objectives head-on.
"Employee wellness programs have an average benefit of 150% return on investment, according to a study by Rand Corporation." — Terryberry
Click To Tweet
After reading this article, HR professionals, team leaders, and employees will know how to promote a culture of positivity and improve wellness in the workplace. With the ideas and insights we've included in this blog, you'll be ready to implement a holistic approach to employee well-being that integrates the mental and physical aspects of health.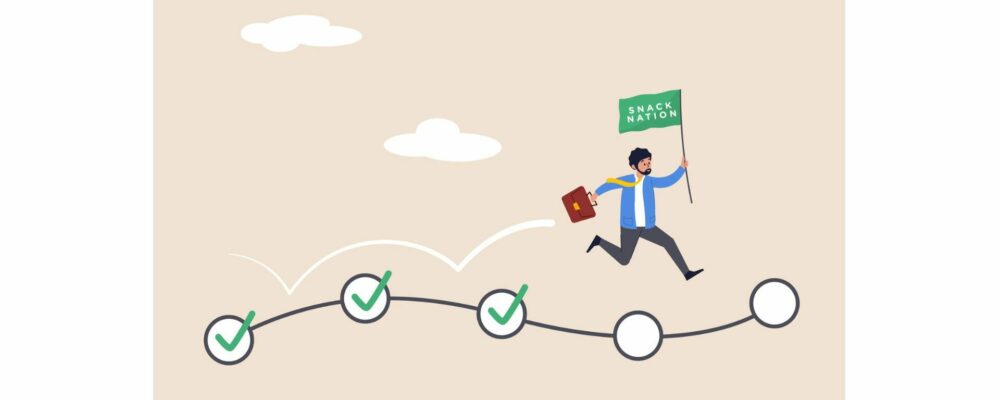 This article is for HR professionals who want to improve the well-being of their workforce, team leaders who want to support and engage their team members, and employees who want to promote positive change in their organization.
Team leaders aim to motivate and enable employees to create a workplace that prioritizes health and well-being.
In a hurry? Explore a few of our favorite employee wellness platforms for teams:

Let's work together to improve employee health and well-being by exploring exciting possibilities.
With the implementation of these work wellness challenges and ideas, we can create a happier, healthier, and more engaged workforce in 2023 and beyond. Making wellness a top priority for your organization, let's dive in!
What is an employee wellness challenge?
An employee wellness challenge is a program or activity that aims to improve the health and well-being of employees.
It involves setting goals, tracking progress, and participating in health-related activities such as physical fitness, nutrition, mental health, stress management, and team building. Employee wellness challenges include step challenges, mindfulness programs, healthy eating initiatives, fitness competitions, and stress reduction activities.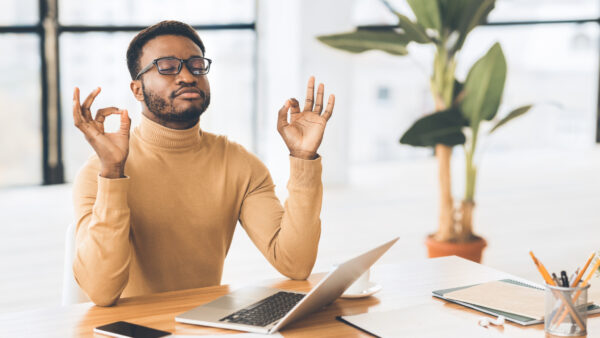 Want to become a better professional in just 5 minutes?
Best Wellness Challenge Ideas For Employees & Teams
1) Customized fitness challenges with YuMuuv
In wellness challenges, employees take part in engaging activities designed to promote well-being. In these challenges, employees compete with themselves or against colleagues and friends – individually or in teams.
YuMuuv is a team wellness challenge app that instructs employees to download the app, sync their phones, and participate in creative health challenges to earn points.
Why we love this corporate wellness challenge idea: Through YuMuuv, employees can track their progress daily, weekly, or monthly — to see where they land on the company leaderboard. Managers will not only benefit from higher employee engagement, employee morale, and lower absenteeism — but they'll be creating a work atmosphere where coworkers can bond over friendly competition.
To get started, kick off your first employee wellness challenge with YuMuuv!
2) Healthy eating challenge
A healthy eating challenge is designed to promote and uphold healthy eating habits among employees. The challenge equips employees with the necessary information, tools, and assistance to make informed and healthy food choices.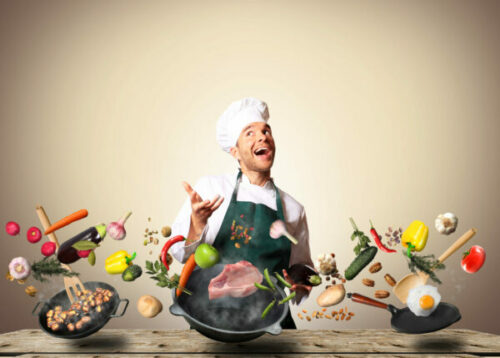 The employees receive education on healthy eating principles, such as balanced diets and healthy meals, portion control, and the crucial role of nutrients in maintaining optimal health and a healthy lifestyle. The training covers essential food groups, healthy cooking techniques, and practical tips for making healthier food choices while dining out.
The challenge includes different activities and initiatives such as sharing healthy recipes every week, and conducting lunchtime workshops with nutrition experts who will give practical tips and advice.
Why we love this corporate wellness challenge idea: To promote healthy eating habits and teamwork, employees are encouraged to participate in team-based activities as part of the challenge. The healthy eating challenge will also result in lower healthcare costs, decreased health risks,
Promote healthy eating habits in the workplace for a healthier, happier corporate culture!
The Weekend Warrior program motivates employees who work from home to allocate one weekend day for team-building activities. It's an opportunity to socialize and bond with coworkers they may not have met face-to-face or only communicated with online.
Weekend Warrior activities range from outdoor pursuits like hiking, kayaking, and zip-lining to creative workshops, cooking classes, and team sports.
Why we love this corporate wellness challenge idea: Weekend Warrior provides an opportunity for coworkers to showcase their skills and talents outside of the office and escape the monotony of remote work.
Use Bucketlist or Motivosity to get discounted access to 1,000s of events and allow employees to also send experiences to each other easily!
4) Sleep tracking challenge
The corporate health challenge requires employees to monitor their sleep patterns through sleep-tracking devices or smartphone apps. The goal is to gather data on sleep duration, quality, and other metrics while encouraging employees to set personal sleep goals.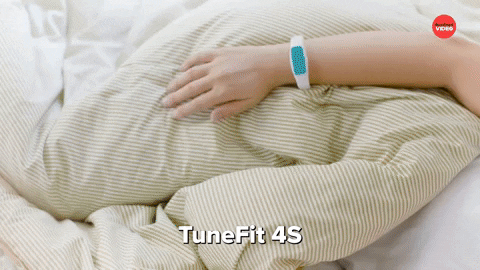 Why we love this corporate wellness challenge idea: One of the most significant advantages is that sleep challenges raise awareness about the significance of sleep and how it can affect employee health and job productivity.
Start a sleep-tracking challenge to show your commitment to employee health and provide a foundation for a more engaged and productive workforce!
5) Step fitness challenge
The Step Fitness Challenge aims to improve employee health and well-being by encouraging physical activity in the workplace.
It's a challenge that encourages employees to set individual or team goals for increasing their daily step count and track their progress using fitness trackers or smartphone apps.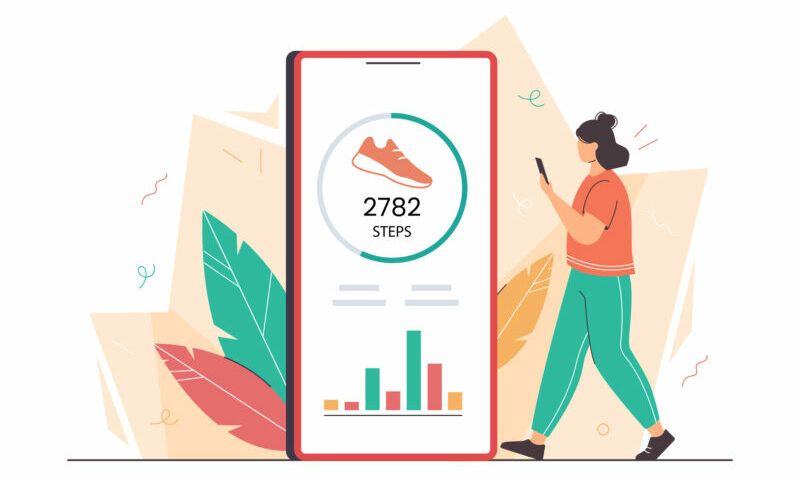 This encourages participants to opt for more active behaviors like taking the stairs and walking during breaks instead of using the elevator or sitting throughout the workday.
Why we love this corporate wellness challenge idea: Employers can create a culture of movement, improve employee health, and enhance job satisfaction by encouraging employees to increase their step counts and offering resources and support.
Step up your team's fitness game with a step fitness challenge!
6) Send out rewards to employees who complete their challenge
The Rewards Challenge, which uses Bonusly, is a wellness challenge for employees. It aims to encourage engagement, acknowledge achievements, and improve overall well-being. Bonusly provides rewards and gifts to employees who complete their assigned wellness goals or tasks.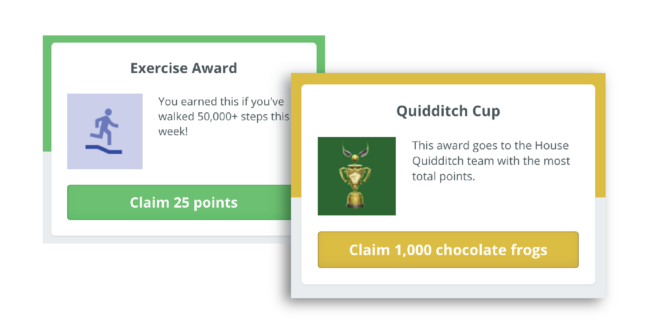 Each employee is assigned customized wellness challenges based on their personal goals or areas for improvement. These challenges might involve tasks like meeting a step count goal, finishing a mindfulness exercise, or taking part in a healthy eating plan.
Why we love this corporate wellness challenge idea: By taking a comprehensive approach, this program acknowledges that employee well-being goes beyond physical health.
Use Bonusly to develop a lively employee wellness program focusing on involvement, appreciation, and overall health and happiness in the office.
7) Virtual wellness challenge
The Virtual Wellness Challenges aim to foster health, well-being, and a sense of community among employees working remotely. These challenges are technology-enabled and offered through online platforms, providing employees with interactive and easily accessible ways to enhance their physical, mental, and emotional health.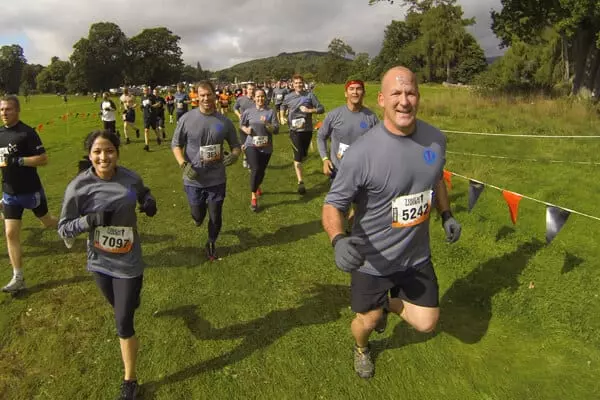 Virtual Wellness Challenges involve various activities such as fitness classes, meditation sessions, healthy recipe competitions, mindfulness exercises, virtual team-building activities, and fitness challenges.
Why we love this corporate wellness challenge idea: These tools provide immediate feedback, customized insights, and visual representations of progress, giving employees more control over their overall well-being.
Display your company's dedication to worker health and foster a productive and enjoyable work environment by introducing virtual wellness challenges.
8) Connect Apple Health and Google Fit for automatic wellness rewards
Connecting Apple Health and Google Fit to your wellness program can simplify tracking employees' wellness activities and rewarding their efforts. The integration enables hassle-free synchronization of data, ensuring accuracy and currentness of information on various activities, such as steps taken, minutes of exercise, or mindfulness practices.
This integrated approach can enhance the measurement of wellness program adoption. By analyzing data from Apple Health and Google Fit, you can evaluate participation rates, recognize patterns, and obtain valuable insights into your wellness initiatives' efficacy.
Why we love this corporate wellness challenge idea: Using automated rewards, seamless data tracking, and gamification, your wellness program can be transformed into an engaging and rewarding experience, promoting a culture of well-being within your organization.
Align your team with top-notch tech and get everyone in step for automatic wellness rewards! You can use a corporate wellness software tool to help set up your team with Apple Health & Google Fit and send rewards to employees.
9) Attend 4 yoga classes in one month
The "Four Yoga Classes in One Month" challenge is a wellness program for employees that helps them focus on their physical and mental health by regularly practicing yoga.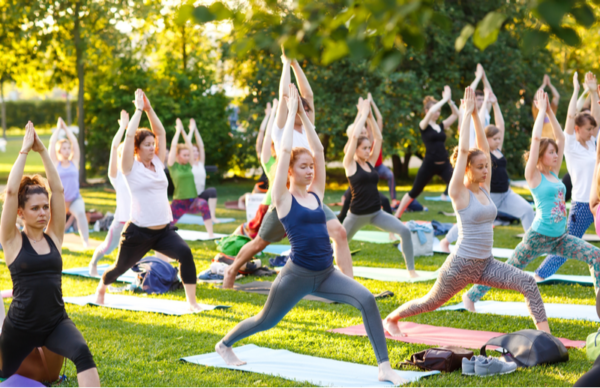 Employees can discover the benefits of yoga by taking part in this challenge, including better physical strength, posture, relaxation, and inner peace.
Why we love this corporate wellness challenge idea: Employees can choose from various yoga classes scheduled at different times of the day, including early morning, lunchtime, and evenings. This lets them easily add yoga to their routine without compromising their work.
Consider sponsoring yoga classes as they can help in reducing stress, improve concentration, and enhance overall mental clarity and emotional balance.
10)  Create a 30-Day wellness challenge calendar
A 30-Day Wellness Challenge Calendar is a customizable challenge that promotes a holistic approach to employee well-being. It allows them to design their own wellness journey by creating a personalized calendar with daily wellness goals and activities for 30 days.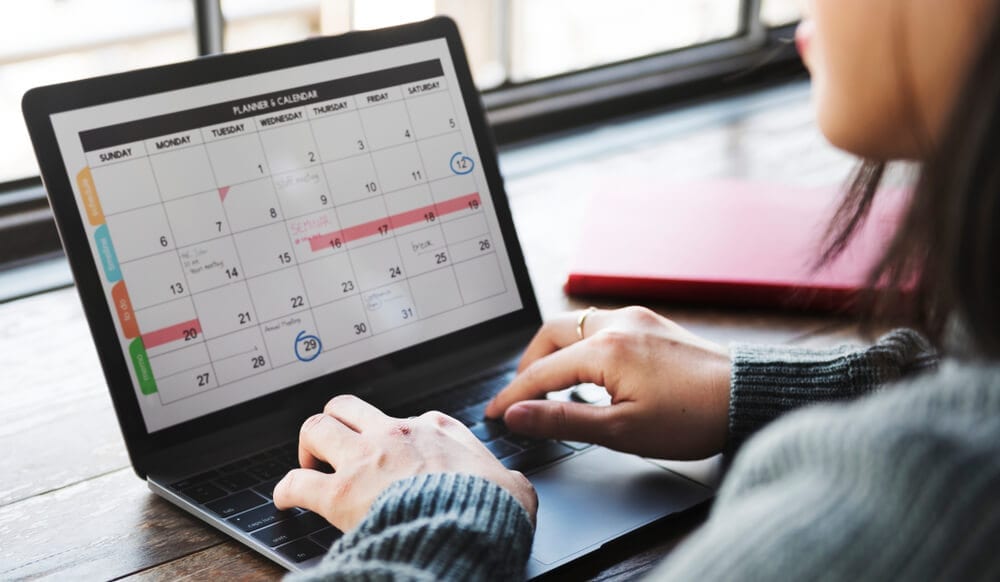 Each employee will create their own 30-day wellness calendar, where they can choose activities that align with their personal needs, interests, and goals.
Why we love this corporate wellness challenge idea: Having a 30-day challenge provides employees a chance to form healthy habits and try out different wellness practices.
Encourage each employee to embrace their unique wellness journey by allowing them to choose activities that are meaningful to them and will enhance their overall well-being.
11)  Meditate for ten minutes per day
The "Ten Minutes of Daily Meditation" challenge is an employee wellness program that encourages individuals to spend a few moments each day meditating. This program promotes mental well-being and provides employees with the tools and motivation to incorporate daily meditation into their lives.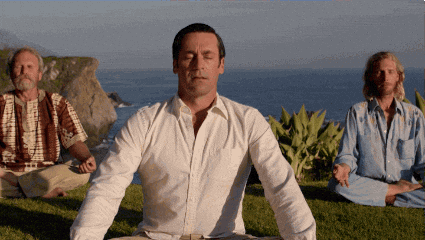 By taking on this challenge, employees can try out meditation and enjoy its many benefits such as lower stress levels, better concentration, greater self-awareness, and improved emotional well-being.
Why we love this corporate wellness challenge idea: Encouraging employees to prioritize self-care through meditation practice can foster a sense of balance, mindfulness, and resilience among their workforce.
Incorporate this routine into your employees' everyday routine to decrease stress levels, enhance concentration, and boost emotional wellness while at work.
12)  Drink 64 oz. per day aka Daily Water Intake Challenge
The 64 Oz. Per Day challenge, also called the Daily Water Intake Challenge, aims to encourage workers to stay hydrated for better health. The challenge requires participants to drink at least eight cups or 64 ounces of water every day.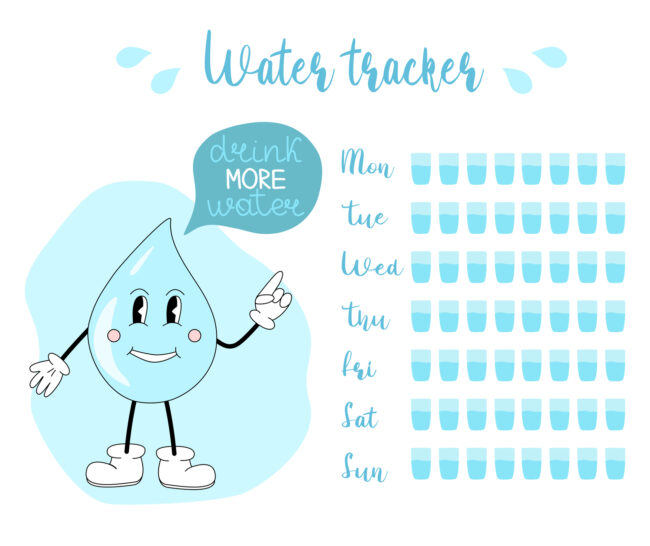 The purpose of this challenge is to increase awareness about the significance of staying hydrated and promote healthy hydration habits among the employees.
Why we love this corporate wellness challenge idea: Participating in the Daily Water Intake Challenge can improve hydration, increase alertness, enhance physical well-being, and potentially reduce the risk of dehydration-related health issues.
Conduct this challenge and support the clean water initiative via Guusto — all at once!
13)  New commute to work
The New Commute to Work challenge promotes employee wellness by encouraging the use of alternative transportation modes such as public transportation, biking, or walking instead of driving to work.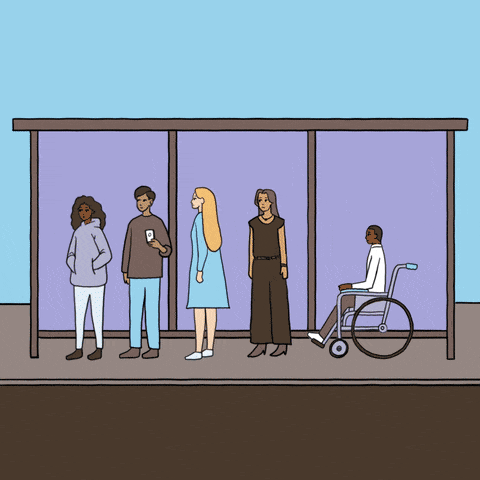 Why we love this corporate wellness challenge idea: Switching to a new mode of transportation to get to work can lead to better physical health, less harm to the environment, and a more sustainable workplace.
You could try organizing related events or initiatives, such as a Bike to Work Day, walking groups, or seminars about sustainable commuting options!
14)  Run a 30-day book club
The 30-day Book Club challenge requires reading a specific part of the book daily or weekly and meeting regularly, either in-person or virtually, to discuss important lessons, share ideas, and have valuable conversations.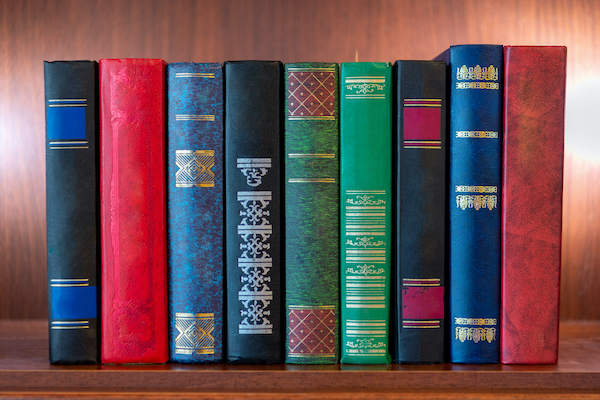 Reading is beneficial as it can boost creativity, increase knowledge, and provide a source of relaxation, which can offer a respite from daily work-related stress.
Why we love this corporate wellness challenge idea: Employees can participate in a 30-day Book Club to enhance personal growth, broaden their literary knowledge, and establish meaningful relationships with colleagues.
Kick off your month-long book club today!
15) Early morning gym session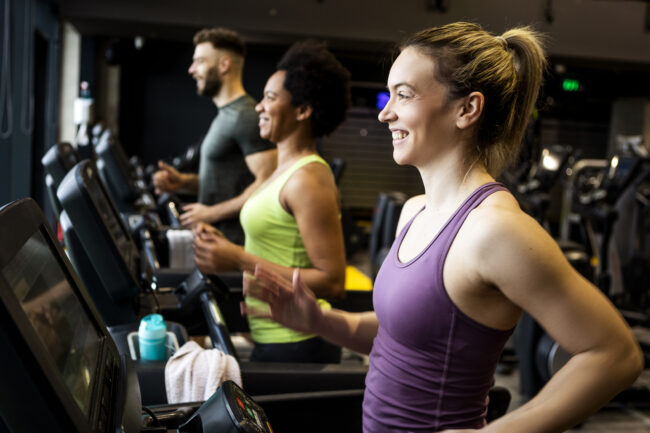 This exercise challenge pushes your team members towards an early morning wake-up where they get up out of bed early and fit in a workout before work! Workplace wellness challenges like this one, can be implemented across the entire team where employees can send in a picture of their work out in the morning as proof.
You can track the number of gym sessions each team member completes in a given time frame and reward the winner with something special!
A company-wide virtual exercise challenge can motivate all the members of your remote or distributed teams to take part. By utilizing a platform like Terryberry, progress can be automatically tracked and results can be posted to a virtual map which helps employees see their progress.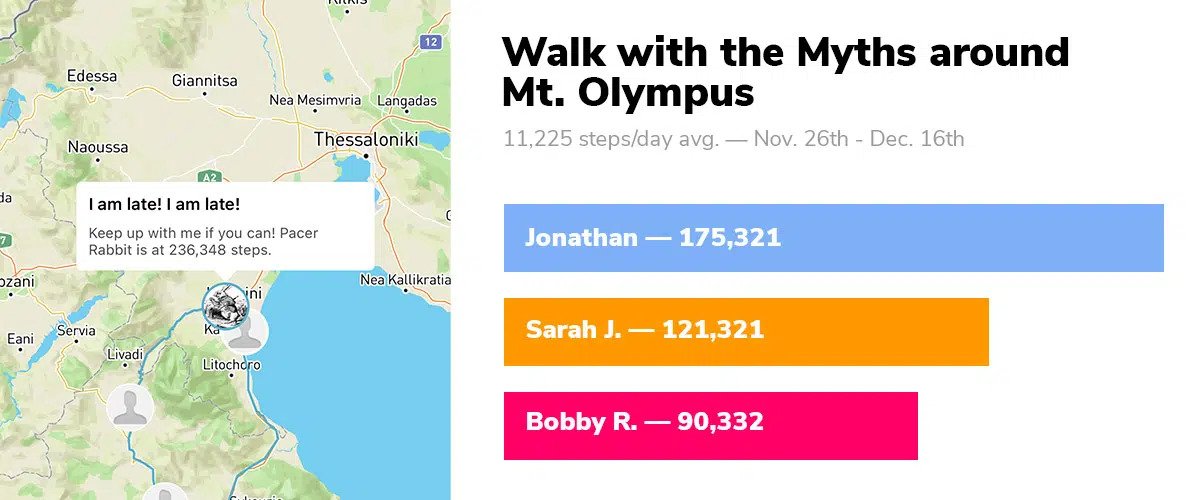 Terryberry can create a customized corporate wellness program for you which will convert various physical activities like jogging, rock climbing, walking, and biking into steps for the challenge.
Why we love this corporate wellness challenge idea: These challenges can foster a sense of camaraderie and teamwork among employees, even in remote settings.
Create a challenge to walk from LA to New York; see progress over time via a virtual map and use a social media feed to comment on employee and team member progress with Terryberry!
How to create a wellness challenge for employees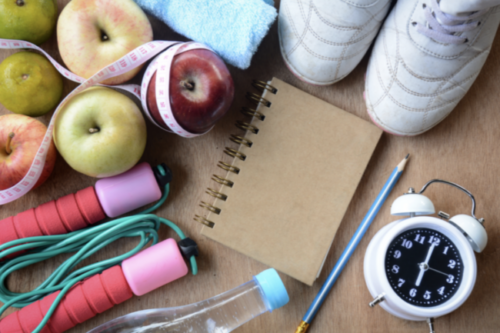 Step 1 – Allocate resources and budget accordingly
This includes determining the costs for activities, materials, incentives, or any other needed resources in addition to considering the time and effort required for planning and coordination.
Step 2 – Promote the wellness challenge thoroughly.
This means making attention-grabbing materials like posters, emails, and social media posts that showcase the advantages of joining the challenge, stress the perks and rewards, and generate enthusiasm among staff to encourage widespread participation and support.
Step 3 – Plan activities and events for the week leading up to it.
This can include informational sessions, workshops, or mini wellness activities to introduce the challenge's goals and benefits. By doing this, employees will be more excited and engaged when the challenge officially begins.
Step 4 – Provide continuous support and help to the employees throughout the program.
This involves being accessible to address concerns, providing useful advice, and sharing resources that will enable participants to have a fulfilling experience and remain focused on achieving their wellness objectives.
Step 5 – Conclude the wellness challenge with a final event
To conclude the wellness challenge, it is to acknowledge and reward those who have achieved significant results or reached important milestones.
This helps to create a sense of achievement and motivation among the participants. Moreover, it would be beneficial to gather feedback and insights via an employee wellness survey on the effectiveness of the challenge, as this would allow for reflection on areas for improvement and inform future wellness initiatives.
Types of Employee Wellness Challenges
1 – Physical
Participating in fitness challenges like plank or squat challenges can enhance strength, endurance, and posture. To encourage employees to prepare for a specific distance or event, you can arrange running or walking challenges. Besides, team-based challenges like relay races or obstacle courses can promote teamwork, bonding, and constructive rivalry.
What this wellness challenge type improves: Health challenge ideas that promote physical wellness among employees, such as step count competitions, can encourage them to be more active, which leads to better cardiovascular health and overall fitness. Regular challenges can also involve stretching or yoga can help employees become more flexible, ease muscle tension, and achieve a state of relaxation.
2 – Relationship-based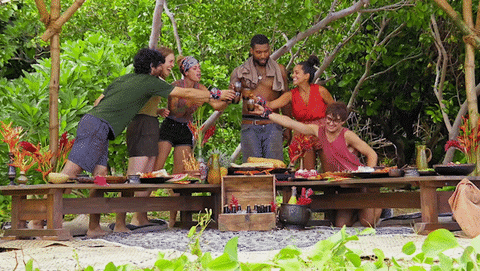 The relationship-based employee wellness challenge aims to strengthen relationships among colleagues by involving them in various activities. Participants are encouraged to engage with friends, family, coworkers, and bosses. These activities could be social events, team-building exercises, or group activities that facilitate teamwork and collaboration.
What this wellness challenge type improves: When employees have stronger relationships with each other, they feel like they belong, are more satisfied with their job, experience boosted morale, and have better overall well-being. This challenge makes the workplace better by creating a positive and supportive environment where employees can succeed personally and professionally. It helps with communication and empathy, and creates a feeling of being on the same team.
3 – Diet & Nutrition
The employee wellness challenge about diet and nutrition is aimed at encouraging healthy eating habits and informed food choices. The participants are urged to include wholesome meals and snacks in their daily routines. The challenge may include keeping a record of the food they eat, setting precise dietary objectives, or experimenting with new recipes that prioritize whole foods and balanced nutrition.
What this wellness challenge type improves: Prioritizing diet and nutrition can result in various benefits such as improved energy levels, better weight management, reduced risk of chronic diseases, and increased overall well-being. By doing so, employees can boost their physical health, mental clarity, and productivity in the workplace.
4 – Environmental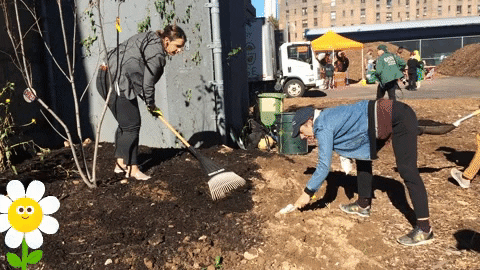 The employee wellness challenge is aimed at promoting sustainable and eco-friendly practices both at work and outside. Participants will be encouraged to adopt eco-friendly behaviors that reduce waste, conserve resources, and promote a greener lifestyle. This challenge may include activities like recycling, reducing paper usage, carpooling, or using alternative transportation methods.
Employees can engage in community clean-up events, volunteer for environmental causes, or participate in educational workshops on sustainable living.
What this wellness challenge type improves: When employees embrace this challenge, they help create a healthier planet and experience personal benefits. These benefits include increased mindfulness, a sense of purpose, and improved well-being from being connected to nature and leading a sustainable lifestyle.
5 – Mental health & emotional development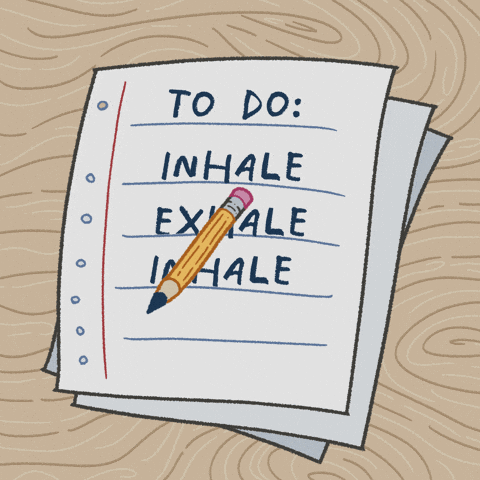 The mental health and emotional wellness challenge is focused on ensuring the well-being of employees' mental and emotional states. It involves encouraging employees to participate in activities that promote self-care, reduce stress, and improve emotional well-being. Activities may include practicing mindfulness, meditation, and deep breathing exercises, or keeping a gratitude journal.
What this wellness challenge type improves: When companies prioritize mental health and emotions, it can lead to lower stress, improved moods, increased resilience, and better overall well-being for employees. This can ultimately result in higher productivity and job satisfaction.
---
People Also Ask These Questions About Employee Wellness Challenges
Q: What are the benefits of planning a corporate wellness challenge?
A corporate wellness challenge can have numerous advantages for both employees and organizations. Wellness challenges offer employees the opportunity to increase physical fitness, lower stress levels, boost energy, and improve overall well-being.
Participating in wellness challenges can also promote a sense of unity and teamwork, as individuals join forces to encourage and inspire one another throughout their wellness endeavors. From the standpoint of the organization, taking part in wellness challenges for employees may result in improved employee happiness, efficiency, and involvement, thereby contributing to a more robust and healthier workforce.
Q: How do you organize a wellness challenge at work?
When planning a wellness challenge for your workplace, it's essential to properly outline each step of the process so that you know what to expect. From the beginning of the challenge to the final day, a successful wellness challenge is well-organized, and smooth, and requires regular updates and alerts from the team leader. The ideas in this article are designed to help you craft the perfect wellness challenge at work. Upon completion of your challenge, make sure to recognize your coworkers while collecting valuable feedback to improve upon your existing wellness program.
Q: What are some strategies to complete a 30-day wellness challenge?
To successfully finish a 30-day wellness challenge, you need to commit and use various strategies. Start with setting SMART goals that are clear, realistic, measurable, attainable, relevant, and time-bound. You should also divide the challenge into smaller tasks or milestones that are easier to manage and help you stay motivated while tracking progress. On top of that, create a routine that integrates the challenge's habits or activities into your daily life.
Q: How do I encourage participation in our company wellness challenge?
To get more employees to participate in the company wellness challenge, it's important to use a variety of strategies. You can start by designing an exciting communication campaign that showcases the challenge's rewards and highlights. Use various communication methods like email, posters, social media, and internal newsletters to reach a wider audience.
Give incentives and rewards, such as awards, recognition, and team-based contests, to encourage participation. Be sure to also provide clear instructions and relevant resources. Encourage a supportive work environment by promoting buddy participation, so colleagues can motivate and encourage one another. It's also important to lead by example, so please actively participate in the challenge to showcase your commitment and enthusiasm, and inspire others to join.