We're about to let you in on a little known secret that, when executed correctly, will give you a 6X return on investment, make your employees happier and inspire them to work harder for you, and set your company up for success for years to come.
Pretty sweet, right?
So what could this game changer possibly be?
Wait for it…
Employee wellness surveys.
(You're welcome.)
Ok, so on the surface, it might not seem like the most exciting topic of all time, but employee wellness surveys can make a major difference on both the wellbeing of your employees and the health of your business (aka, your bottom line).
Consider: according to the Harvard Business Review, employee wellness programs have a measurable return. They found that, on average, employers who invested in comprehensive health and wellness initiatives saw a nearly 3-to-1 return in money saved.
A more focused study at a single employer saw ROI that was closer to 6-to-1. That's because organizations that prioritize health and wellness save money in the long run by curtailing healthcare costs and reducing productivity-loss due to absenteeism.
Plus healthy employees are happier and more productive. Employee wellness programs that address your team's specific needs have the added benefit of making your employees feel cared for and appreciated, which helps provide the emotional connection that's so crucial to creating an engaged team.
But let's be real – your wellness program only works if people actually participate in it. Programs that are slapped together without proper forethought or planning are doomed to fail, and end up being a waste of everyone's time and energy. (Not to mention money!)
That's where employee wellness surveys come in. Surveys are a crucial first step in the process that helps ensure your programs are tailored to your team, are fun and engaging, and are optimized to provide long term value, both for employees and your business.
In this post, we'll show you the questions, tools, and tips you'll need to ensure your wellness program is set up for success.
Let's dive in.
Test Before You Invest
The number one advantage employee wellness surveys provide is the ability to test ideas before spending time and money developing and launching them.
As intuitive as this may seem, this is where we see so many companies fail, no matter how well-intentioned their ideas might be.
Make no mistake – even if you don't deploy a wellness survey, you're still testing your ideas. You're just testing them AFTER you've already spent your time and money developing them.
There's a good analogy in personal fitness that helps illustrate how surveys can be so valuable:
The best exercise is the one you'll do.
Take me for example. A few years back, I had gotten a little… chubby. My energy was low, my clothes were tight, and I just didn't like the way I felt. I decided I needed to get back in shape.
Determined to make a real transformation, I hatched a plan – I would wake up every morning 45 minutes early and sprint up the hills by my house. My goals was 5 times a week until I was back down to my college hockey weight.
There was one problem – I hate running.
Spoiler alert: I didn't stick to it.
Why did my plan fail? I was only running because I thought I should be. My thinking went like this: fit people run a lot. I want to be fit. Therefore, I should run a lot.
But because I don't enjoy running, I began to dread my morning runs. They felt like a chore, and over time, I would think of excuses to skip. After a while, I stopped altogether – and felt like a giant failure.
Six months later, I tried a new approach. I took up a sport I had always wanted to try – boxing. As soon as I completed my first work out, I was hooked. I loved the feeling of hitting the bag, skipping rope, and mixing it up in the ring. I actually looked forward to my workouts, and I hit my goal weight in a few short months.
This same principle applies to your team. What's the best wellness program? The one that people will participate in. And the best way to figure that out is simply to ask them.
Makes sense right? Well, you'd be surprised how many companies develop their wellness programs in a vacuum. Programs that are meant to benefit and be enjoyed by hundreds of people are usually decided by just a few – usually the CEO, the head of HR, and maybe a handful of managers.
As we've written before, when it comes to employee engagement or wellness programs, the first step should always be listening. By deploying without first listening and gauging interest, you run the very real risk of launching a program that no one cares about and no one participates in. It's how you end with a 5 a.m. bootcamp that everyone hates instead of evening rock climbing sessions that everyone loves.
Finally, when you bring employees into the process early, they tend to feel more invested in it. It feels like their program, rather than one mandated from higher ups, and they'll be more likely to participate.
What You Should Be Asking
There are really two issues to consider when developing your survey questions: needs and interests.
Needs questions give you data about your team's specific health concerns. These are general health questions to gauge areas your program should focus. For instance, is the nature of your team's work sedentary? Are they stressed? Are they able to take breaks throughout the day? Do they stare at screens too much?
Remember, don't let these questions get too specific. You don't want individuals on your team to feel like you're prying into their personal lives or habits. Keep the questions general.
Interest questions help you determine what your employees might be willing to participate in. Your team might be more of a basketball crowd than a group of crossfitters. If that's the case, you don't want to offer free crossfit membership as part of your wellness package.
With this information, you can develop programs that fit your team's needs and that are optimized for widespread participation, thereby maximizing their effectiveness.
Why + Incentivize
We know – getting your employees to fill out surveys can be a challenge.
And it's not their fault, really. Your employees are busy! As much as they might be interested in the programs you have to offer, they have a lot going on – and usually a lot of email traffic to attend to. It can be easy for your very important survey to get lost in the shuffle.
We recommend priming your team before sending your survey out. Let them know the survey is coming at an all-hands or department meeting. This is also a great time to talk about what you're trying to achieve and why their input is so important.
Providing the reasoning behind the survey – and ultimately the wellness programs it will produce – will underscore the importance of their participation and boost your survey completion rate.
Finally, incentivize your employees with a prize or two. Check out this awesome list we put together to get some ideas on how you can reward your team.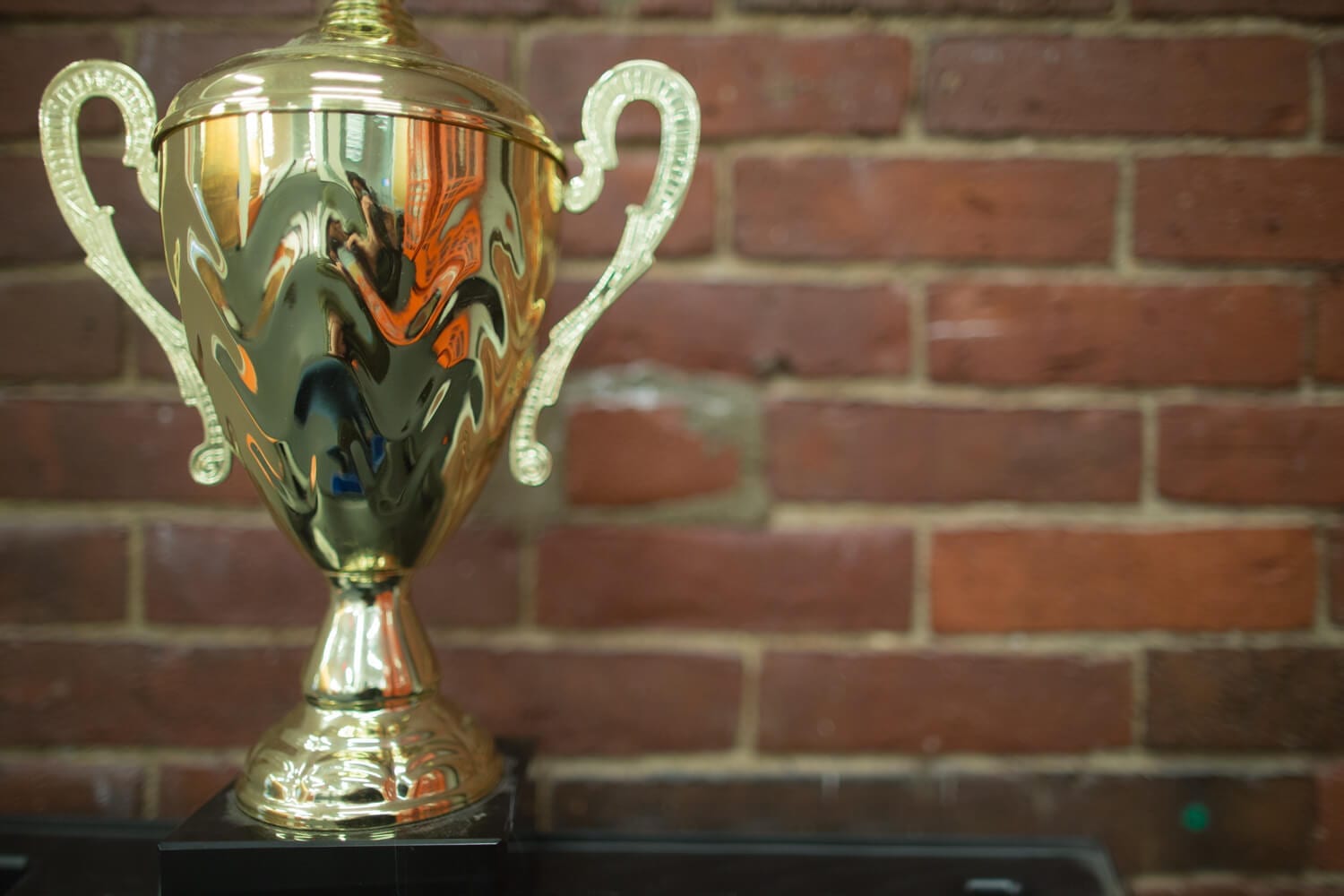 Remember, you want at least 50% participation so that your data reflects the actual interests and needs of your team.
Tools
There are a ton of free and low-cost survey tools that make the job super easy. Here are a few of our favorites:
One great thing about these platforms is that they give you the option for participants to answer anonymously – something we highly recommend.
Keep in mind, you want people to answer truthfully, not just tell you what they think you want to hear. Make the surveys anonymous to ensure that's the case.
This is especially true for the "needs" questions. Not everyone will be comfortable answering these questions honestly. Anonymity increases the likelihood that they will.
Assessment vs. Measurement
A quick note on assessment and measurement.
While we're focusing on the planning stages, this isn't the only time when employee wellness surveys can provide valuable data.
We see companies make this mistake – assuming that employee wellness surveys are a one-and-done affair.
But ongoing measurement is just as important as a planning-stage assessment. Ideally you want to check in once a quarter with your employees to fine tune your wellness programs.
Open Question
We've got one last point before we get to our sample email and survey.
It's important to remember to include at least one open ended question at the end – a chance for respondents to provide their own ideas or feedback that you can weave into the process.
It's sort of like the classic last question you often get in job interviews: Is there anything else you'd like us to know about you?
Hiring managers ask this question because it gives candidates a chance to shine a light on topics or qualifications that didn't come up in the course of your set questions – things that you wouldn't know to ask about.
The same principle is in effect here. You don't know what you don't know, and sometimes the most valuable answers are the ones to questions you didn't think to ask yourself.
We recommend the following language: What other wellness initiatives or activities might interest you?
Sample Email
Here's some copy that you can tailor to fit your needs.
Remember – keep it short and to the point, but make sure you communicate the why behind your program.
SUBJECT: We Need Your Help
Get excited!
We're in the process of rolling out a brand new wellness initiative. Our goal is to make [COMPANY NAME] a place that supports everyone's health and wellbeing. We want you to THRIVE.
In order to maximize the benefit to each and everyone one us, we need your input!
Below is a link to a short survey that will help us create a wellness program that fits all our needs. It will only take a few minutes to complete, and when you do, you'll be automatically enrolled in a drawing to win a free box of healthy snacks!
This survey is 100% anonymous, and if there is a question you don't feel like answering, just skip it and move on to the next one.
Thanks in advance for your participation!
Sample Questions
Here are some sample questions you can use to build your survey.
Needs Questions
On a scale of 1-10 (1 being not stressed at all, 10 being constantly stressed out), rate your stress level on a typical day.
On average, how many hours per day do you sit at your desk?
On average, how many hours per day are you staring at a screen? (Computer, phone, or television.)
How often are you able to get up and stretch or walk during a typical day?

Never
Once or twice
Frequently

How many breaks do you take on a typical day?
On a typical day, how many servings of fruits and vegetables do you eat?
On a typical day, how many glasses of water do you drink?
Do you practice mindfulness? (I.e., yoga or meditation)

No
Yes, but rarely
Yes, 2-3 times per week
Yes, daily

Have you tried to make a major lifestyle change in the past?
Yes

If yes, were you successful?

Yes
No

If no, what was the biggest challenge?

Lack of time
Finding an activity I liked
Temptation to cheat
Lack of accountability partners

No
Interests
If our company provided free healthy snacks, would you eat them?
Would you be interested in a company-provided wearable fitness tracker, such as a Fitbit or Jawbone?
Would you be interested in onsite group fitness activities, such as bootcamp
What specific fitness activities interest you? Check all that apply

Group running
Hiking
Cycling
Walking
Stretching
Nutrition / cooking classes
Basketball
Rock climbing
Swimming
Weight/resistance training
Yoga
Meditation
Stretching

Would be participate in a company-wide fitness or wellness challenge?
When do you prefer to exercise?

In the morning before work
In the evening after work
During work hours (i.e., just before your lunch break)

Would you be interested in a standing desk?
Would you be interested in replacing your desk chair with an exercise ball?
Are you interested in mental health services, like stress and anxiety management classes?
Open Questions
What other wellness initiatives or activities might interest you?
Have any additional suggestions, comments, or questions? Let us know in the space provided.
There you have it – use these questions to make sure your employee wellness program ends up a success.
Remember, employee wellness can be a game changer. Make your programs count by asking the right questions ahead of time. Here is another useful article on the Calibre Office Furniture blog, which also explores the notion of staff well-being at work.
Have you had success with employee wellness surveys? If so, we want to hear about it. Let us know in the comments below.
Employee Wellness Resources: