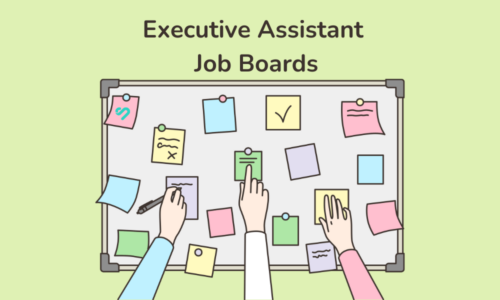 Dive into the world of talent acquisition with a visit to Executive Assistant Job Boards, the place where hiring an executive assistant gets a turbo boost. Explore these boards, uncover candidates who align with your criteria, and reap the benefits of executive assistant expertise once and for all.
Our Recommended Resource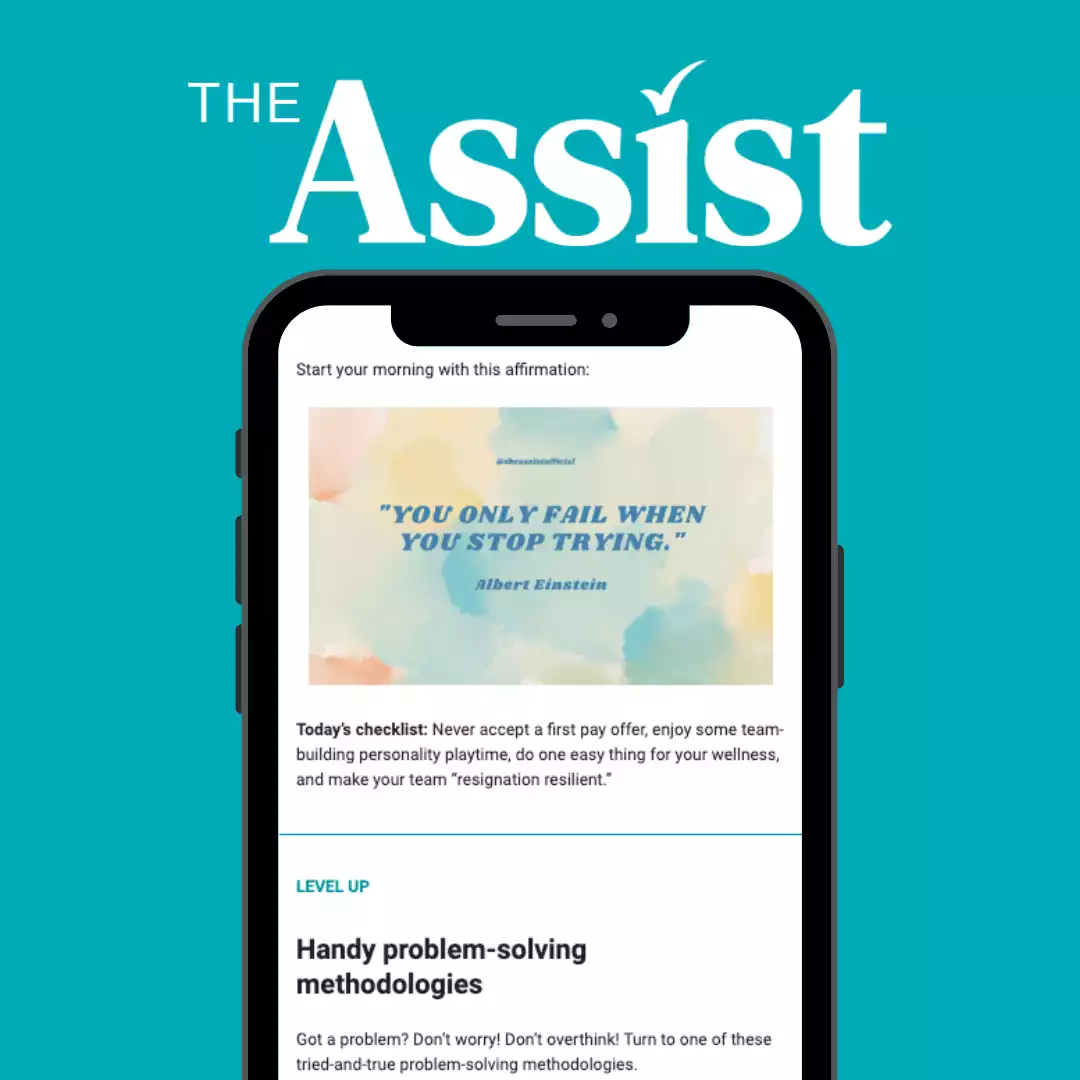 Furthermore, have all your company's key executive assistant responsibilities met because your job posting captivated prospects. You will make a seamless connection with executive assistants who have the skills you seek. Your journey commences with these boards, where expertise converges with opportunity. The right fit isn't just a possibility but an inevitability.
Want to become a better professional in just 5 minutes?
Page Contents (Click To Jump)
What is an Executive Assistant Job Board?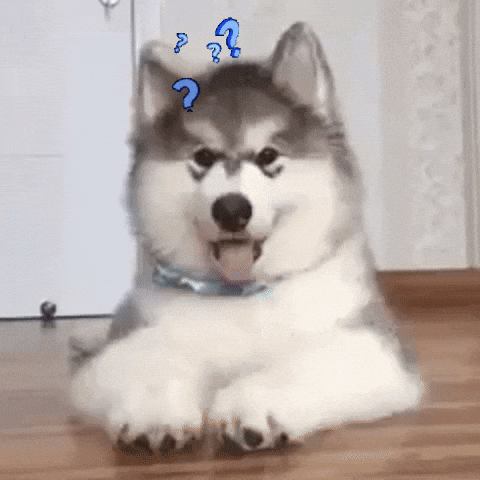 Executive Assistant Job Boards are specialized online platforms that connect company executives with candidates specifically qualified for the unique role. Unlike executive assistant recruiting agencies, job boards allow you, the job poster, to directly search for, connect with, and interview candidates.
By fostering a specialized environment specifically for executive assistants, executive assistant job boards facilitate an ongoing process that ensures connections between employers and candidates. After all, the unique requirements of the role leave few candidates equipped to handle the nuances of executive-level support.
15 Executive Assistant Job Boards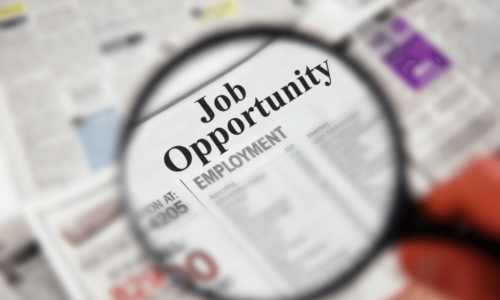 Discover executive assistants with the help of a curated list of 15 excellent job boards, which have platforms based on efficiency and excellence for hiring support professionals. Your next superstar assistant might just be a click away – explore these boards now and elevate your executive team.
"Find your next job…Fast!"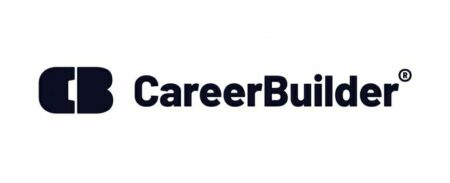 For over 20 years, CareerBuilder has been matching millions of job seekers with employers looking for the right talent. Their knack for understanding the diverse needs of companies, combined with the latest technologies, ensures your team can navigate the hiring game with ease.
👍 Pros to using CareerBuilder to publish your Executive Assistant Job:
Innovative Adaptability: Leverage innovative recruiting, screenings, and management tools.
User-Friendly Interface: An intuitive layout for all its features.
Interpersonal Tools: Improve connection with scheduling and visual chat interviews.
👎 Cons to using CareerBuilder to publish your Executive Assistant Job:
Customer Service: Support offered for technical and hiring issues is slow and cumbersome.
Mixed Candidate Pool: Responses from as many unqualified candidates as qualified.
High Cost: The platform is among the more expensive options available.
🤑 Cost: $349/mo per 1 job post, $449/mo per 3 job posts.
"Elevating Executive Assistants Worldwide."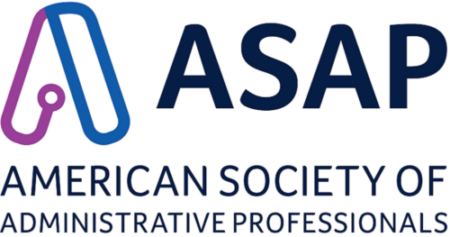 ASAP Career Center streamlines administrative hires with packages like the Job Flash™ emailing to 2,300 professionals or the Ultimate Recruitment Package spreading your posting across 1,000+ job boards. It's your center for efficient and targeted hiring.
👍 Pros to using ASAP Career Center to publish your Executive Assistant Job:
Targeted Exposure: Benefit from job alerts sent to 2,300 administrative professionals.
Enhanced Visibility: Premium features boost your posting visibility in list results.
Extended Network Reach: Distribution across a network of 1,000+ national, niche, and local job boards.
👎 Cons to using CareerBuilder to publish your Executive Assistant Job:
Limited Duration Options: Duration options for the latest job postings are limited to 30 days.
Portal: The portal is useful but unintuitive in parts.
Relatively High Cost: Prices for extra features lean to the higher side.
🤑 Cost: $299/30-day post, with advertising upgrades available.
"Build a Loyal Hourly Workforce."

Workstream revolutionizes the hiring game by automating HR tasks and accelerating processes. From diverse sourcing strategies to automatic applicant screening and instant interview scheduling, Workstream optimizes every stage, streamlining your hiring journey and reducing application-to-hire timelines.
👍 Pros to using Workstream to publish your Executive Assistant Job:
Diverse Sourcing: Text-to-apply posters, social media, and referrals. position to find every position from executive administrative assistants to senior executive assistants.
Instant Interview Scheduling: Candidates can self-schedule meetings in your open calendar.
Google Calendar Integration: The platform conveniently integrates with Google Calendar.
👎 Cons to using Workstream to publish your Executive Assistant Job:
No advanced screening options: Filtering and assessing applicants becomes challenging.
Reporting and Analytics: Limited feedback about job-post performance.
Single posts: Workstream is better suited to businesses that have high-volume recruiting needs.
🤑 Cost: Contact Workstream for an evaluation and demo.
"National Administrative Assistant Career Advancement."

Administration Jobs is your hub for administrative support for hiring, offering a diverse array of Executive Assistant roles, spanning across all states. Explore tailored recruitment options with prices that won't give your budget a headache.
👍 Pros to using Administration Jobs to publish your Executive Assistant Job:
Extensive Network: The Ultimate Recruitment Package offers distribution across 1,000 national, niche, and local job boards.
Resume Database: Access the resume database and reach out directly to candidates.
Job Flash: Email your post to thousands of executive assistants for maximum visibility.
👎 Cons to using Administration Jobs to publish your Executive Assistant Job:
No Free Post: Currently no free job posting options.
No Metrics: A lack of job post metrics makes it challenging to refine the job search strategy.
No AI-Driven Matching: No automatic candidate suggestions or matches.
🤑 Cost: Starting at $399/mo per post, $549/2 mo per post, $759/mo per 3 posts, $2,549/mo per 10 posts.
"Stop Searching. Start Hiring."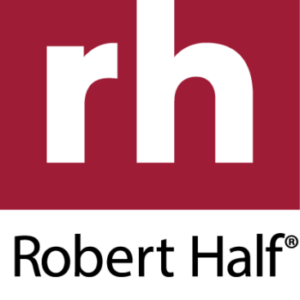 Robert Half is the powerhouse that's been uniting stellar companies with top-notch talent since 1948, having grown from a small operation to the world's largest specialized talent solutions and business consulting firm, ready to elevate your hiring game.
👍 Pros to using Robert Half to publish your Executive Assistant Job:
Personalized: They tailor their services to your company's requirements.
Flexible Project Resourcing: Scale up or scale down their resources for your hiring needs.
Precision: Search with precise tools through the database for candidates.
👎 Cons to using Robert Half to publish your Executive Assistant Job:
Cost Considerations: They charge a fee if you turn a part-time or contract employee into a permanent employee.
Dependency on External Recruiters: They enact the hiring process based on a strategy you have some say in.
Learning Curve for Recruiters: You have to make a strong initial push to have your recruiter understand what you are looking for.
🤑 Cost: For temporary hires, pay roughly 175% of the base employee salary. Hire a temp employee full-time at a cost of roughly 33% of the first-year salary.
🔥 Pro-Tip from The Assist: Highlight specialized EA skills. Call out must-have abilities like calendar management, travel booking, event planning, etc. This helps attract candidates with relevant experience. Also, list any software/tools the EA will use.
"We're A Company That Cares For Others."

Insight Global has gone beyond traditional staffing, embodying a purpose-driven ethos since its inception in 2001. Rooted in genuine relationships and meaningful impact, they prioritize people's development, offering a suite of administrative tasks from staffing to onboarding, underpinned by a commitment to teaching people how to become an executive assistant.
👍 Pros to using Insight Global to publish your Executive Assistant Job:
Tailored Job Descriptions: Their team uses communication skills to create compelling job descriptions for your company.
Proactive Recruitment: Their recruiters push to learn your company's culture and staffing needs.
Diverse Talent Access: The multi-industry network taps into a pool of executive assistant candidates.
👎 Cons to using Insight Global to publish your Executive Assistant Job:
Platform Dependency for Advertisement: Recruiting agencies have their own advertising campaign strategy.
Fixed Pricing Structure: Their upfront fee does not offer flexibility for variable payment options.
Upfront Costs for Premium Services: The premium features are paid upfront.
🤑 Cost: Determined on an individual basis after appraisal.
"We Exist to Help You Grow and Go."

WizHire streamlines the hiring search by crafting compelling job posts for onboarding. With a customizable platform and a suite of evaluation tools, it's your go-to point of contact for growing your team.
👍 Pros to using Wizhire to publish your Executive Assistant Job:
Job Board Connections: Including LinkedIn, Indeed, and 100+ other job boards.
Useful Evaluation Tools: Screening questions, skills assessments, and comprehensive interview guides for candidates.
Onboarding Services: Get help onboarding with their comprehensive step-by-step guide.
👎 Cons to using Wizhire to publish your Executive Assistant Job:
Scalability Challenges: Most suited for startups and small businesses over mid-size or large companies.
Candidate Screening: Candidates can apply without a resume.
Job Post Changes: Wizhire reviews job posts and sometimes they are modified beyond what you want, something you can fix with customer support.
🤑 Cost: $249/mo per 1-2 hires, custom plans upwards.
"Today's the Day."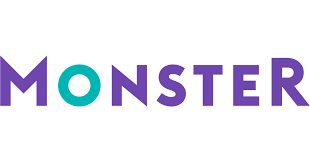 Monster is your digital talent marketplace, connecting employers with a vast pool of job seekers. From seasoned professionals to entry-level enthusiasts, Monster simplifies the hiring game with its user-friendly platform and extensive job listings.
👍 Pros of using Monster to publish your Executive Assistant Job: 
Proactive Candidate Engagement: Onsite applicant tracking empowers you to directly message candidates.
Adaptable Budgeting: Pay when candidates engage with or apply.
Urgent Hiring Needs: Use resume search and reach candidates directly to and advertise your job post.
👎 Cons to using Monster to publish your Executive Assistant Job:
No Skill Assessment: No skill assessment tool means relying on candidates' self-reported skills.
Resume Grade: Monster grades candidates against your job description, which is less informative than a line-by-line grade.
Credit Quandary: Any unused credits don't roll over from month to month.
🤑 Cost: $299/mo on credits, or pay-as-you-go plan.
"The Career Expert"

Zippia, an aggregator of over a million job postings monthly, guides job seekers to their best careers. Post a free job and let Zippias AI algorithms find matching candidates.
👍 Pros to using Zippia to publish your Executive Assistant Job:
Free Job Post: Free job posts, that you can pay to sponsor.
Zippia Does the Work: Zippia will find candidates for you, for you to reach directly.
Have Exact Specifications: Be as specific in your job post as you need.
👎 Cons to using Zippia to publish your Executive Assistant Job:
Time Consideration: If you are urgently hiring, a free post without sponsorship may be slow.
Limited Integration Capabilities: Zippia falls short of seamless hiring without applicant tracking systems in place.
Employee Reviews: Check first if your company has been reviewed on Zippia. Positive employee reviews give a boost to candidate responses.
🤑 Cost: Free job post, with paid sponsorship options.
"How Work Should Work."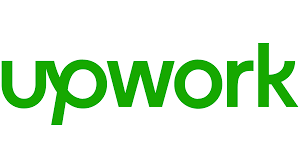 Navigate the world of freelancing with Upwork, your go-to platform for snagging top-notch executive assistants. Post your job, connect effortlessly with skilled talent, and manage projects seamlessly, all while enjoying secure payments and premium support.
👍 Pros of using Upwork to publish your Executive Assistant Job:
Safety Net for Freelancers: Tracking protection secures payments, with the help of transparent expense reports.
Project Management: Streamline projects with real-time communication and advanced reporting.
Contract to Hire: Post a contract-to-hire job to attract top-tier freelancers.
👎 Cons to using Upwork to publish your Executive Assistant Job:
Short-Term Work: Freelancers may only be looking for short-term employment.
Quality: It is difficult to distinguish between freelancers of quality.
Limited Hands-On Screening: Candidate self-assessments require you to thoroughly interview.
🤑 Cost: 3-5% marketplace fee to Upwork on all payments made to freelancers.
🔥 Pro-Tip from The Assist: Promote your company culture. Share details on the work environment, values, and mission to entice candidates. You want applicants who align with your culture, not just qualified on paper.
"Your Work People are Here."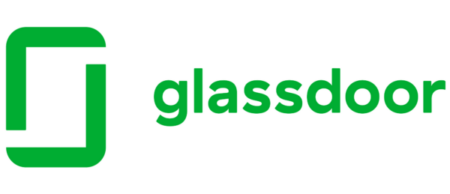 Glassdoor is a job search platform with a vibrant community, which provides a space for employers to shape their narratives and attract top talent, job seekers to confidently apply, and employees to amplify their voices. They uphold their mission to help people discover jobs and companies they love.
👍 Pros of using Glassdoor to publish your Executive Assistant Job:
Targeted Employer Branding: A dynamic profile lets you craft a compelling company narrative.
Salary Transparency: Glassdoor's salary insights benchmark your compensation packages against the marketplace.
Engagement: Real-time interaction with candidates.
👎 Cons to using Glassdoor to publish your Executive Assistant Job:
Competitive Visibility Challenges: Your post competes with many others.
Potential for Biased Reviews: Reviews may invite biased opinions that don't accurately reflect the overall workplace environment.
Limited Application Tracking Features: The application tracking system misses advanced features.
🤑 Cost: Free job post with paid options to increase advertising, branding, and outreach.
"We Help People Get Jobs."

Indeed is the #1 job site in the world, connecting millions of people to new opportunities. It allows job seekers to find relevant postings and employers to reach a vast pool of qualified candidates effortlessly.
👍 Pros to using Indeed to publish your Executive Assistant Job:
Indeed Apply: Make applying quick and easy with "Indeed Apply."
Global Talent Pool: There is a diverse and global pool of job seekers.
Receive Many Applicants: Your post will likely garnish many responses from the bustling community.
👎 Cons to using Indeed to publish your Executive Assistant Job:
Visibility: Posting a job is free, but keeping it high in the search rankings requires paid sponsorships.
Pay-Per-Click Model: The pay-per-click model can be expensive if applicants overapply.
Unqualified Applicants: Some candidates are likely to be unqualified for the job.
🤑 Cost: Price based on location and market.
"Connect the world's professionals to make them more productive and successful."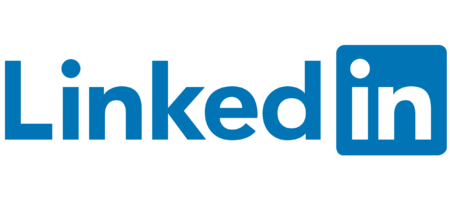 LinkedIn, the go-to hub for professional networking, seamlessly links businesses with top-tier talent worldwide, fostering career growth within a vast community of industry experts.
👍 Pros to using LinkedIn to publish your Executive Assistant Job:
Tailored Job Recommendations: Candidates receive personalized job recommendations aligned with their qualifications.
Efficient Job Filtering: Easily sift through executive assistant candidates using precise filters like keywords, titles, and location.
Smart Recommendations: Benefit from LinkedIn's algorithm that suggests your job candidates based on their qualifications and experience.
👎 Cons to using LinkedIn to publish your Executive Assistant Job:
Competition: Job posts face competition due to the sheer volume of ads from well-known companies.
No Resume Search: Although you cannot search for resumes, you can view profiles of potential candidates.
Passive Users: Many of LinkedIn's members already have jobs and are therefore passive users.
🤑 Cost: Free to post, with paid advertising and promotion.
"Your Career Advisor."

ZipRecruiter serves as a comprehensive hiring solution, presenting a user-friendly platform for effortless job posting and talent discovery. This all-encompassing tool is meticulously designed to streamline and simplify the hiring process.
👍 Pros to using ZipRecruiter to publish your Executive Assistant Job:
Instant Candidate Matching: Receive resumes from candidates whose skills match your requirements.
Strategic Candidate Engagement: The "Invite to Apply" feature sends personalized pre-written messages to your candidates.
Network: The expansive professional network is linked with AI search features.
👎 Cons to using ZipRecruiter to publish your Executive Assistant Job:
Expensive for One: If posting just one job, this is expensive.
Matching Oversights: Some underqualified candidates can get through screening.
Templates: Use the 4-day free trial to see if the templates can convey the nuances of the executive assistant role.
🤑 Cost: Standard Plan $299/mo per job post, Premium Plan $419/mo per job post
"The smarter way to find your next career opportunity."

With Google Jobs, your postings reach millions of daily job seekers by aggregating opportunities from diverse websites. Tap into the vast pool of job seekers searching Google daily by having your job postings featured directly in Google Search.
👍 Pros to using Google Jobs to publish your Executive Assistant Job:
Google Search: Anyone who searches Google for Executive Assistant Jobs will see your listing in the search results.
Filtered: The Google Job search has intuitive filters in the search results.
Partners: Easy integration with job posting partners Facebook, Linkedin, Glassdoor, ZipRecruiter, and Monster.
👎 Cons to using Google Jobs to publish your Executive Assistant Job:
Not a Job Board: This is not a separate job board. Instead, it works as a search engine.
Search Rankings: To be seen, your job post should follow Google's search results template.
No Social Media: There is no integration with social media platforms to showcase the employer brand.
🤑 Cost: Free
🔥 Pro-Tip from The Assist: Focus on soft skills. Detail communication abilities, emotional intelligence, problem-solving, adaptability, and other interpersonal skills are vital for EA roles. Technical skills can be taught, but soft skills are intrinsic.
9 Tips for Posting a Job on Executive Assistant Job Boards
Elevate your hiring game by implementing these 9 tips to maximize your job board impact.
1. Highlight Growth Opportunities 📈
Executive assistants who take on growth opportunities are ambitious, and as they attain leadership roles, and make strategic contributions, they will qualify for a raise and will bolster your company. Highlighting growth opportunities in an online job posting board attracts candidates seeking long-term success.
✅ Examples of growth opportunities executive assistants seek:
Specialized Certifications: Executive Assistant Skills like project management, data entry, and administrative leadership can distinguish executive assistants and open up new avenues.
Leadership Roles: Administrative or executive responsibilities that have a broader impact.
Advancement: With experience and proven success, executive assistants can progress to more senior roles, like office manager.'
2. Emphasize Work-Life Balance ⚖️
Healthy equilibrium between professional and personal life is sought after by some candidates. By emphasizing this aspect, you demonstrate your commitment to employee well-being.
✅ Examples of work-life balance:
Flexible Scheduling: Mention any flexible scheduling options between in-person and remote work opportunities available
Time Off Policies: Highlight generous vacation days, paid time off, or family leave policies.
Recognition of Personal Time: Emphasize the importance of downtime to recharge and stay balanced.
3. Include Testimonials 🗣️
Showcase different aspects of your organization's work culture, from the culture to employee satisfaction, by including testimonials. The authentic perspective helps potential employees relate to the role and envision themselves in the role.
✅ Examples of testimonials:
Demonstrate employee satisfaction: "I've found immense satisfaction in an environment that not only values my contributions but also invests in creating a positive and supportive work atmosphere. It's not just a job; it's a place where you're genuinely happy to come to work every day."
Demonstrate professional development: "The commitment to ongoing learning is one of the many reasons I feel proud to be part of this dynamic and forward-thinking team."
🔥 Pro-Tip from The Assist: Offer competitive compensation. Research and benchmark pay rates for EAs in your city at that level. Underpaying could limit applicants. Be clear on the salary range.
4. Video Job Descriptions 📹
Let candidates visually connect with the workplace environment with video job descriptions. In a competitive job market, video job descriptions set your postings apart, offering a compelling and immersive experience that goes beyond traditional text.
✅ Examples of video job descriptions:
Introduction Video: Offer a glimpse of the company workplace and what defines the organization.
Day in the Life: Create a video series featuring team members, sharing insights into their roles.
Message from the executive team: Have the president and vice president explain executive assistant goals that are crucial for the overall company goals.
5. Promote Learning Opportunities 📚
Promoting learning opportunities says upfront what advancements an executive assistant will make since education is a key factor in progress. Having an established program is a huge booster.
✅ Examples of promoting learning opportunities:
Professional Development Programs: Offer mentorship programs that provide strong development opportunities.
Skill Enhancement Workshops: From the Microsoft Office Suite to effective time management skills, you will refine your skillset.
6. Share a Day-in-the-Life 📅
This immersive glimpse allows candidates to visualize themselves in the position, resonate with the day-to-day realities, and assess their compatibility with the responsibilities and environment.
✅ Examples of sharing a day in the life:
Mornings: Detail what a typical morning routine looks like.
Task Management: From handling correspondence to organizing travel arrangements.
Project Support: Your day may involve collaborating on presentations, conducting research, and contributing to high-level initiatives.
🔥 Pro-Tip from The Assist: Streamline the application. Don't make candidates jump through hoops to apply. Simplify with easy online submissions.
7. Cultural Fit Assessment 🌎
By evaluating how well candidates align with the company's culture, this assessment aids in selecting individuals who not only possess the necessary skills but also resonate with the organization's mission and principles. Ultimately, it contributes to building a cohesive team.
✅ Examples of a cultural fit assessment:
Problem-Solving Approach: The assessment will delve into candidates' problem-solving approach and decision-making style, for a fast-paced executive environment.
Communication and Collaboration: This assessment covers different styles of communication and teamwork that the candidate has demonstrated in the past.
Innovation and Adaptability: As part of this assessment, candidates are asked to share a time when they have adapted or created a solution.
8. Innovative Perks 🎉
Posting innovative perks that go beyond traditional benefits capturing the attention of potential candidates. These perks showcase a forward-thinking company culture and demonstrate a commitment to employee well-being.
✅ Examples of innovative perks:
Executive Assistant Training: Career development courses are a great financial perk.
Remote Work Technology Allowance: Productivity Executive Assistants tools accessible from home and office allow flexible work schedules.
Subscription Services and Memberships: Cater to unique preferences with personalized coffee deliveries and fitness app memberships.
9. Team Collaboration 🤝
Mentioning team collaboration sets the expectation for a supportive work environment, attracting candidates who thrive in collaborative settings. And, you will also communicate the value placed on diverse perspectives and collective success.
✅ Examples of team collaboration:
Problem-Solving: Executive Assistant will be at the forefront of addressing challenges, working closely with team members to devise innovative solutions.
Open Communication: Actively participating in the exchange of ideas and information ensures that executive operations function as a well-coordinated team.
Team Success Celebrations: Your role includes recognizing and acknowledging achievements, as we celebrate victories as a team.
🔥 Pro-Tip from The Assist: Emphasize opportunities for career development. Top EAs are looking to continuously expand their skills. Highlight any training, mentorship, or growth potential in the role. Maybe the EA could move up to office manager or another position down the road. Promote internal mobility options and professional development. This shows you invest in employees and can incentivize standout candidates to apply.
7 Common Mistakes to Avoid When Posting an Executive Assistant Job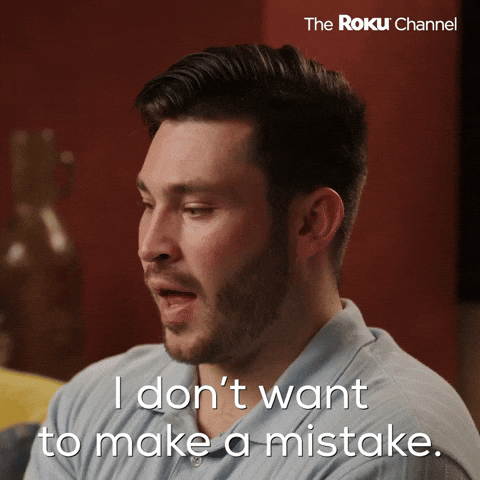 Avoid making these 7 common mistakes that deter your job posting from being well-crafted and enticing to applicants, and have a posting that engages potential candidates through a successful recruitment process.
1. Incomplete Job Description ❌
Incomplete job descriptions leave candidates in the dark about the most important part of the job, and you will hear from mismatched applicants.
⭐ A tip on how to avoid this mistake: Use a structured job description template.
2. Ignoring Equal Opportunity Language ❌
Ignoring equal opportunity language not only raises legal concerns but also alienates diverse talent. Incorporating such language is crucial for conveying a commitment to diversity, equity, and inclusion.
⭐ A tip on how to avoid this mistake: Mention equal opportunity employer status.
3. Omitting Salary Information ❌
The ambiguity of a necessary topic caused by omitting salary information is a mistake you don't have to make. Candidates are more likely to engage with postings that transparently communicate compensation.
⭐ A tip on how to avoid this mistake: Consider market standards to stay competitive in the hiring field.
Our Recommended Resource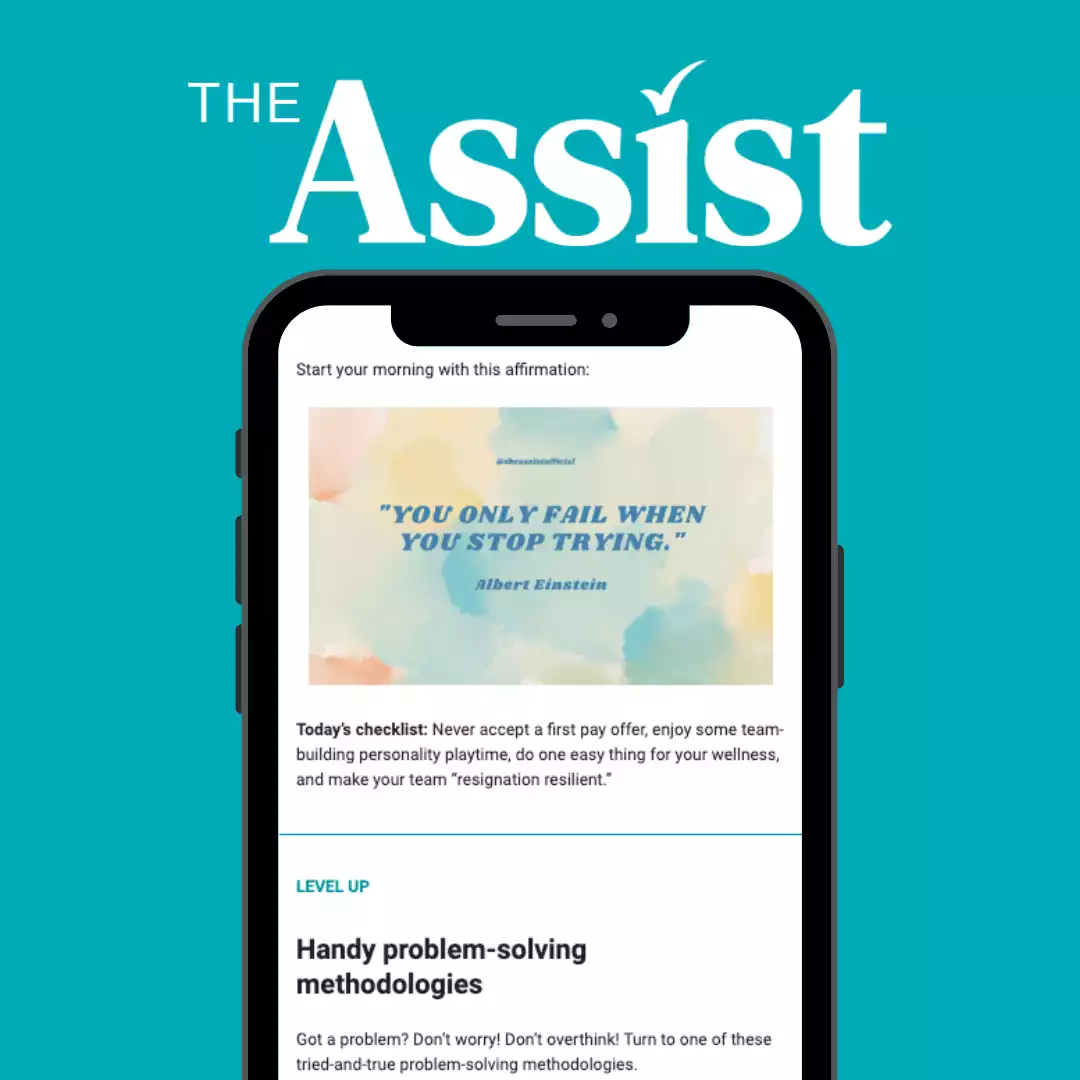 4. Excessive Requirements ❌
Overloading a job post with excessive requirements is akin to cluttering a workspace with unnecessary documents. Streamlining requirements to the essentials not only widens your candidate pool but also demonstrates a realistic approach to hiring.
⭐ A tip on how to avoid this mistake: Identify and stick with the absolute must-haves for the role.
5. Neglecting Candidate Experience ❌
Work experience is the backbone of a candidate's suitability, and neglecting it causes qualified candidates to turn away. An interview process that does not cover candidate experience cannot uncover the value they can offer.
⭐ A tip on how to avoid this mistake: If you are flexible on experience, consider using a range, and listen to their experiences over that time.
6. Not Tailoring to Your Company Culture ❌
Neglecting to showcase your company culture in the posting risks attracting candidates who may not resonate with your organization's ethos, and job seekers browsing your listing might miss the chance to envision themselves thriving in your unique work environment.
⭐ A tip on how to avoid this mistake: Infuse your company's values and environment into areas of the job description.
7. Lack of Company Information ❌
Job seekers are increasingly discerning, and a lack of information makes it challenging for them to assess if your company aligns with their career goals and values. Each detail can make or break a decision.
⭐ A tip on how to avoid this mistake: Link your company website to the job post.
r/Jobs Reddit Community
Why does every job posting make the workplace sound like a war zone?
byu/PeterMcVries injobs
The Reddit community r/jobs provides a platform for users to discuss all aspects of the job search process.
In one post from June 2019 titled "Why does every job posting make the workplace sound so fun and exciting?" users critiqued the overly positive language used in many job descriptions. Commenters noted how job postings tend to portray workplaces as lively, collaborative, and innovative environments, using buzzwords like "fast-paced" and "fun."
However, the reality of most jobs does not match this enthusiastic branding. Users called out this discrepancy between job ad rhetoric and actual workplace culture. The discussion highlighted the importance of looking beyond flashy job posts to understand day-to-day responsibilities and company culture when evaluating job opportunities as an executive assistant or in other roles.
Overall, the r/jobs subreddit offers professionals an anonymous place to provide honest perspectives on the modern job market.
People Also Ask These Questions About Executive Assistant Job Boards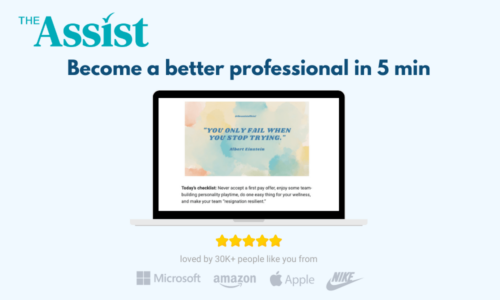 Q: Are there specific job boards that cater to executive assistants with niche skills or specialties?
A: Yes, there are specific job boards for executive assistants with niche skills and specialties. Additionally, industry-specific job boards or platforms related to sectors such as legal, healthcare, or finance might showcase executive assistant roles with niche requirements.
Q: What criteria should I consider when choosing the right job board for posting my executive assistant job openings?
A: The criteria you should consider when choosing a job board are the board's specializations, geographic coverage, job post features, the platform's reputation, and user experience.
Q: Do these job boards offer options for remote or hybrid executive assistant positions?
A: Yes, job boards offer options for remote or hybrid executive assistant positions. Employers can stipulate working conditions in either the job post text or on the platform.
Q: Are there any tips for optimizing job postings on executive assistant job boards for better results?
A: To optimize job postings on executive assistant job boards, focus on the main aspects of the job and use language that emphasizes the work culture. Also, make it easy for applicants to schedule interviews with you.
Q: How frequently should I update or refresh my job listings on these job boards to attract top talent?
A: Refresh your job listings on job boards every 90 days at minimum, since they often disappear on the platform. You might consider refreshing more frequently if your post is losing visibility.