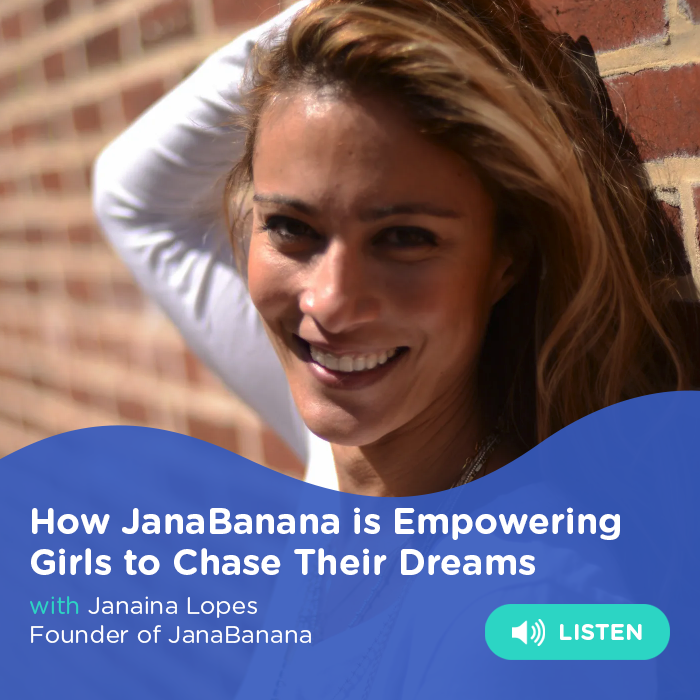 If you want to understand what drives JanaBanana and its powerhouse founder Janaina Lopes, look no further than the JanaBanana soccer team. 
Janaina grew up in Vale do Ribeira, a small coastal community in the southern part of São Paulo Brazil renowned for its lush Atlantic Forest and plentiful banana farms. 
But amidst this idyllic scenery, certain troubling inequities persisted. 
"In this village… the girls are being forgotten," Jana said. "I know because I was one of them."
One glaring example: sports. While the local boys soccer team traveled to play area clubs, girls weren't allowed to play the game at all. 
To right this wrong, Jana launched the JanaBanana Girls Project, and the all-girls JanaBanana soccer team was born. 
In this interview, we learn why making a positive impact is at the heart of everything JanaBanana does, both for its customers and for the communities it cares about.
Jana also shares why she left management consulting to launch her own company, the differences between Brazilian and American business culture, and why upcycling is such an important part of the JanaBanana brand.   
Links
Join our Exclusive Facebook Group!
What's your biggest takeaway from the episode? Join our invite-only, private Facebook group just for Brand Builder Community members, where you can connect with fellow entrepreneurs and founders, crowdsource ideas, share best practices (or lessons learned), and get your most important questions answered. Join now!
Facebook.com/groups/brandbuilderpod
Brand Builder is produced by Caroo.