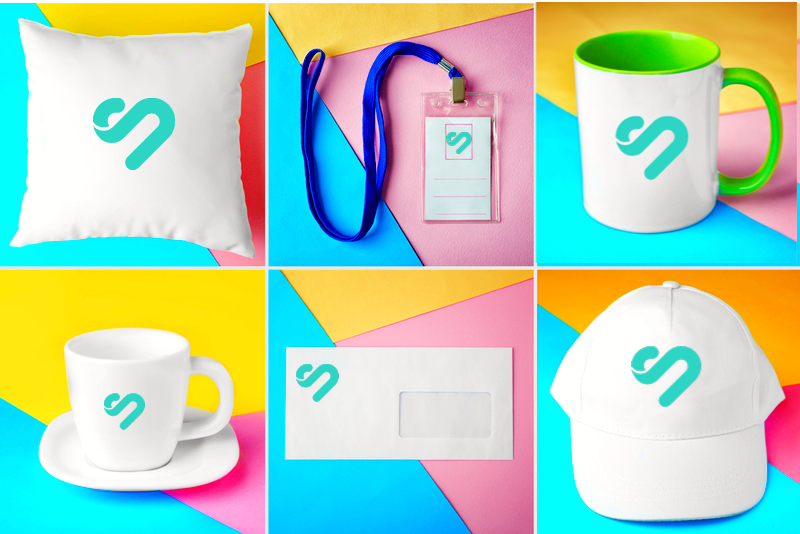 The most underrated aspect of gifting is the presentation. We tend to think most about the gift itself until it's time to wrap it up, put that nifty little bow on it, and send it to the person we got it for.
Now imagine trying to do all of that for dozens or even hundreds of employees, coworkers, or clients at once. Not exactly an exciting thought, is it?
Between trade shows, virtual conferences, employee or coworker appreciation day, and other big occasions, the need for bulk gifting is always right around the corner. And with the changing work landscape, corporate gifting is becoming even more critical for businesses to set themselves apart. After all, there is a lot of data and statistics out there that show the impact a good gift can have.
"Roughly 20% of people view gifts as their primary love language" — 5LoveLanguages.com
However, there's a secret you can use that's a bit like ordering catering for Thanksgiving instead of cooking the entire day.
Promotional product companies, suppliers, and vendors can fulfill the hard parts about corporate gifting, so you can simply sit back and enjoy the wave of employee, coworker, or client appreciation.
To get the jump on special gifting occasions, check out our list of the best promotional product companies in 2023!
Want to become a better professional in just 5 minutes?
Page Contents (Click To Jump)
What Are The Benefits of Working With a Promotional Product Company?
The main benefit of working with a promotional product company is the convenience of letting them take care of all of the packaging and logistics. However, there are a number of other benefits to working with one that include:
Boost brand visibility
Increased customer retention
Lead generation
Cost-effective marketing strategy
Healthy customer relationship
Long-term brand exposure
Promotional Product Companies, Suppliers & Vendors

Swag.com is the promotional product marketplace that helps organizations stay on top of their branded gear, gadgets, and gizmos game with incredible quality and fair pricing. Companies can add their logo to gifts and other items, so employees can rep the brand and enjoy the perks at the same time. Swag.com is right at or around the top when it comes to promotional product companies.
Anyone looking to add their own designs to a massive range of products people actually want.


• Distribution portal streamlines shipping to any location
• Instant quotes
• Fully custom swag options

Flexible options; time varies based on production. Read more on their FAQ page.
SnackNation Picks:
"For Silicon Valley swag"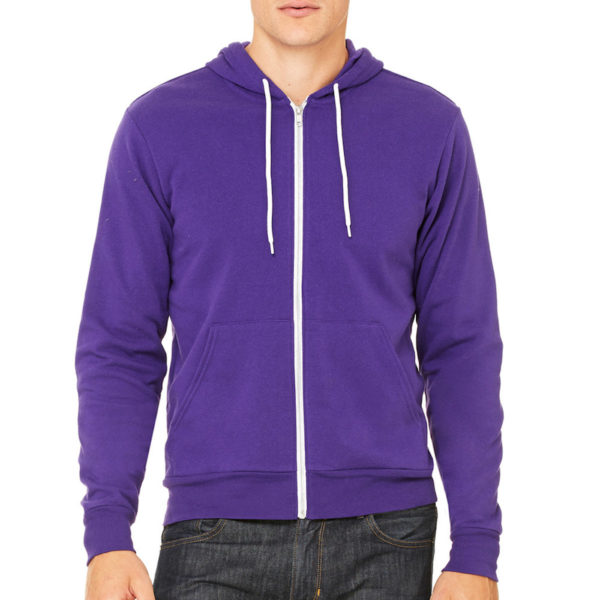 Why we love it: Zip Up is the comfortable, cushy unisex sweatshirt with a zipper and kangaroo pockets for carrying accessories.
Price: $31.50+
Find it here: Zip Up
"For sipping and swigging on the move"   

Why we love it: Perfect for digital nomads and remote employees, the S'well S'ip is the vacuum-sealed thermos for keeping drinks cold for up to 16 hours, or hot for almost half a day. Because employees will use this water bottle regularly, the free advertising also makes it a great form of promo marketing.
Price: $24.76+
Find it here: S'well S'ip Bottle
"The digital nomad's handy case"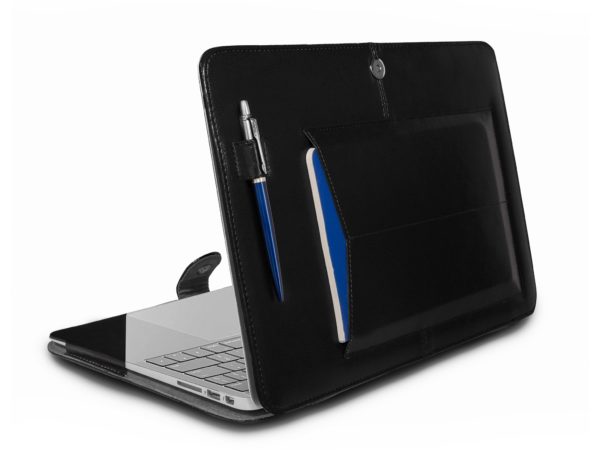 Why we love it: The Bluebonnet Laptop Case is a great promo product for staying organized and keeping MacBooks safe as employees head to the office or the local cafe to work. Between the high quality leather, a magnetic clasp, a pen holder, and a kickstand, your team will be proud to carry around this custom branded laptop case.
Price: $63.46+
Find it here: Bluebonnet Laptop Case
"For the total package"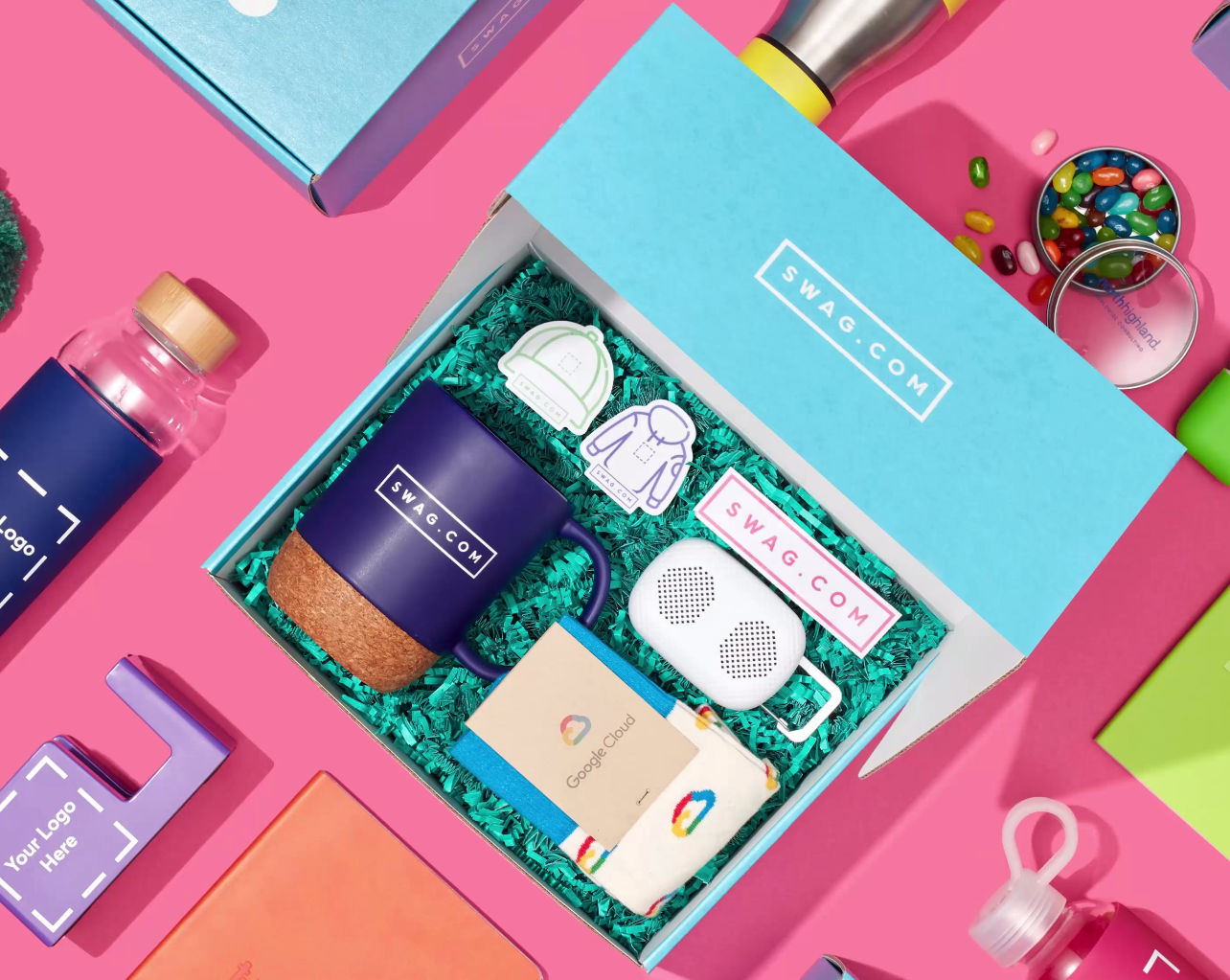 Why we love it: Build a Box is the fully customizable swag builder to take employee satisfaction and recognition to new levels. With the ability to pick and choose from a variety of items, you're sure to find plenty of things your employees, coworkers, or clients will absolutely love! It is like having your own company swag store at your disposal whenever you need to swag out!
Price: Depends on the items included in the box.
Find it here: Build a Box
"For videocall superstars"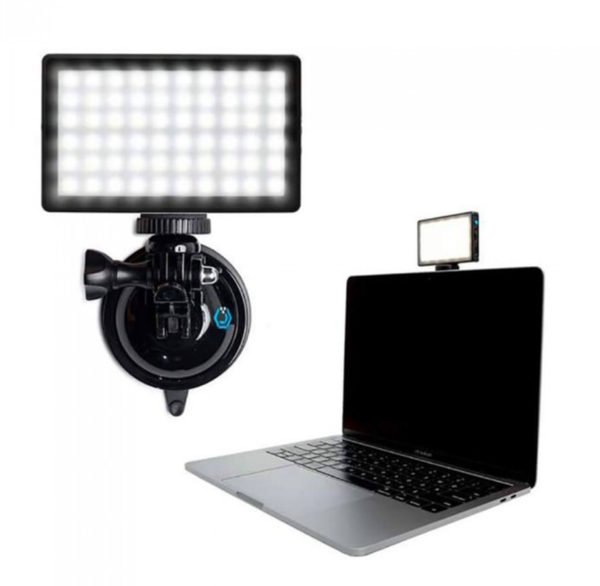 Why we love it: In the age of virtual conferences and videocalls, the Lume Cube Mini Panel is sure to literally brighten your employee's day. This selfie-lighting level tech comes with adjustable brightness, bi-color (warm / orange & cool / white), a suction laptop mount, tripod mounts, frosted lens for built-in diffusion, and much more.
Price: $88.80 to $100.33
Find it here: Lume Cube Mini Panel
Pro-tip: Choose the right item. Branded items are an effective form of free advertising that can quickly build awareness of your company. Choosing useful items will increase your brand exposure.
---

SwagUp is the all-in-one swag platform to create, automate, and distribute gear and accessories that employees, clients, and coworkers will actually enjoy and want to use. SwagUp consistently ranks among the best promotional products distributors out there.
Anyone who wants to easily deliver entire packs of one-of-a-kind swag.

• Inventory management feature saves stress and storage
• Swag shops enable internal purchases
• In-house team offers professional design services

Refunds and replacements available. See the policy.

Domestic and international. Individual and bulk options available. Items usually arrive within 2-3 weeks.

Yes, via apps and integrations
SnackNation Picks:
"For summer fun year round"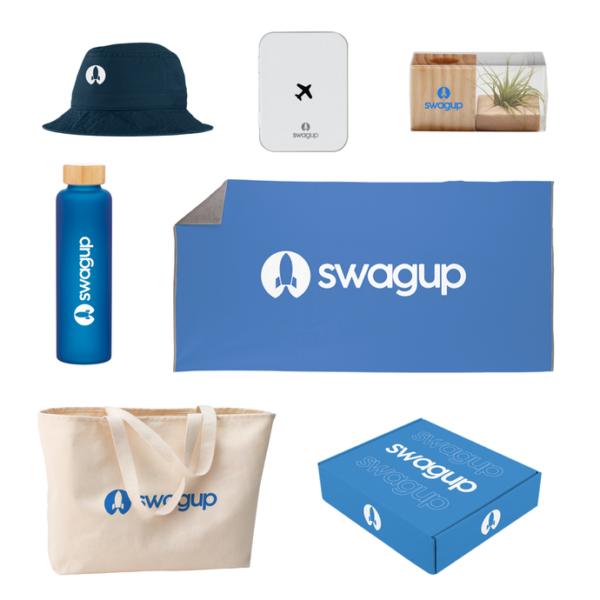 Why we love it: Beach House Escape is the year round kit that just happens to go extra hard during the summer. Featuring an air plant, a water bottle for hydration, a beach towel, a bucket hat, a large cotton tote, a cocktail kit, and a custom mailer box, the Beach House Escape feels like a work vacation in a box.
Price: $123.11
Find it here: Beach House Escape
"For staying healthy and happy"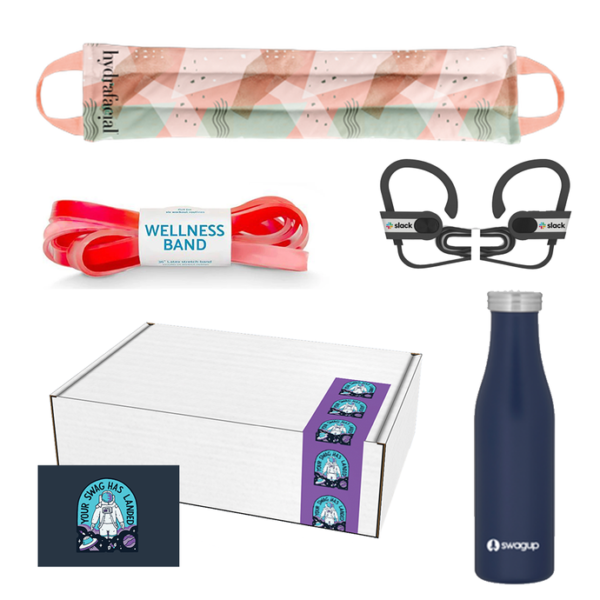 Why we love it: Sometimes to do your best work, you need to be able to just take a deep breathe and hit the reset button. That's where the Workday Wellness Pack factors in. The Workday Wellness Pack is packed with insert cards, PowerBuds, a milk bottle, and a straight-to-sleep soothing neck wrap.
Price: $65.38
Find it here: Workday Wellness Pack
"For red eye entertainment"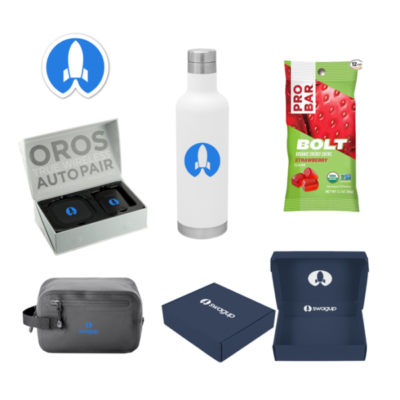 Why we love it: The Frequent Flier Pack is the perfect on-the-go productivity pack. A waterproof toiletry case, die cut stickers, a branded water bottle to keep beverages cool for hours, the tech combo earpads and wireless charging pad, an energy bar, and a custom mailer box bring this employee appreciation gift together in style.
Price: $83.68
Find it here: The Frequent Flier Pack
"For globally distributed teams"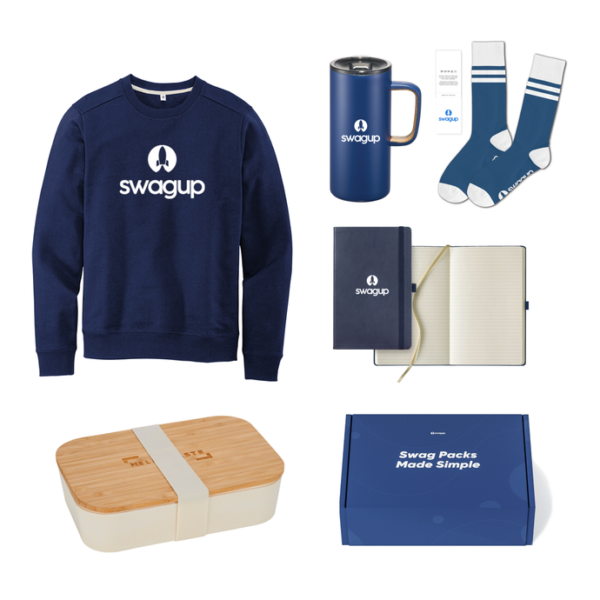 Why we love it: The WFA Swag Kit is the employee promo gift box of the future. Distributed teams working from anywhere will be brought even closer when they receive the cotton blend crewneck, custom knit socks, Italian calf skin journal, and bamboo fiber lunch pale in this custom mailer box.
Price: $92.99
Find it here: WFA Swag Kit
"For weekend getaways"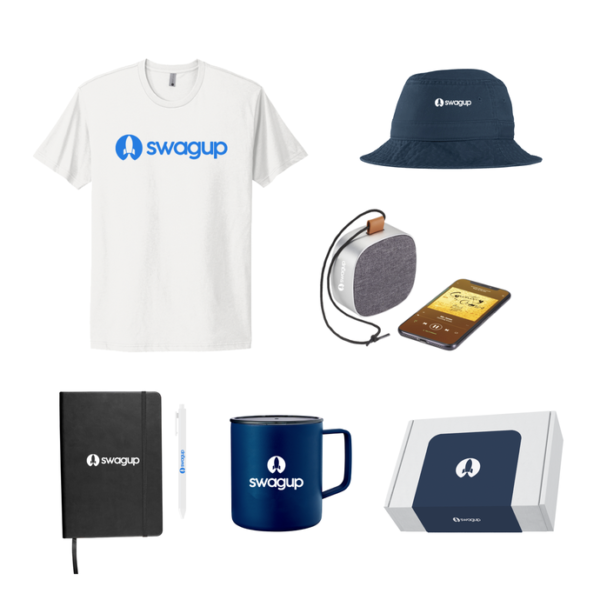 Why we love it: The Tahoe Pack is the weekend getaway pack — or just the ideal pack for making home feel like a vacation. It comes with a cotton crew, bucket hat, soft touch journal, soft touch pen, a copper vacuum insulated mug, and a waterproof bluetooth speaker for jamming out!
Price: $94.31
Find it here: The Tahoe Pack
Pro-Tip: Brand your team. Giving branded promotional items like sweatshirts, hats, scarves, or other wearable goods to your team enables them to be brand ambassadors for your business everywhere they go.
---

Caroo curates healthy snacking experiences, team building, and high quality gifts designed to maximize employee satisfaction and increase connectedness. Caroo's Concierge also features on-demand sourcing, giving companies the means to curate custom boxes.
Anyone looking for gifts that delight, but also energize, recipients.


• Feeding America donations included with each box
• Expansive catalog of client & corporate gifts
• Proprietary culture assistant technology makes thoughtful gifting a breeze

Trackable shipping for 10 - 10,000 boxes

Automatic address collection and easy reordering
SnackNation Picks:
"Freedom of choice"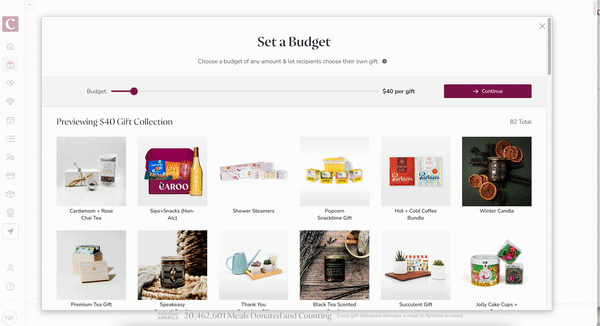 Why we love it:  Recipient's Choice makes giving gifts easy, convenient, and stress-free. Simply set a budget amount online, share a special link with the recipient, and allow them to browse an extensive selection of gifts they can choose from within that budget.
Price: Starting at $25
Find it here: Recipient's Choice
"For a break from the screen"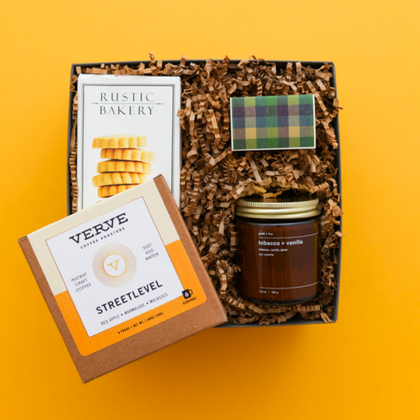 Why we love it:  This unique package contains everything a recipient needs for a cozy day of relaxation. Whether it's enjoyed alongside friends and family or simply used for taking some time off and treating yourself, it won't disappoint. Alongside the coffee and scented candle, the vanilla shortbread cookies are sure to satisfy any sweet tooth with a chewy texture and delicious flavor.
Price: $68
Find it here: Coffee, Cookies + Candles
"The gift of convenience"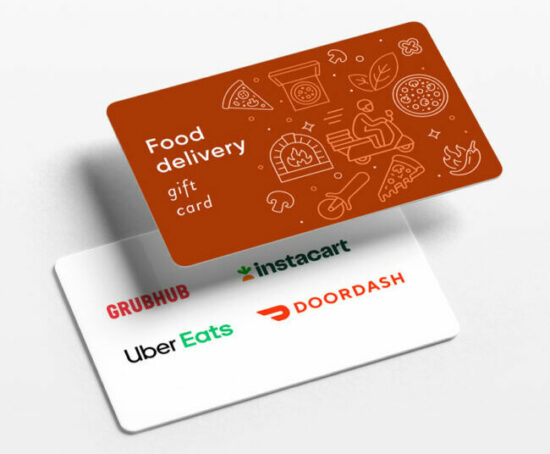 Why we love it: The beauty of digital gifts is that they are instantly accessible from anywhere at any time. What better way to show your appreciation than with an instant reward? The digital gift card makes it fun and exciting to shop – your recipient will be able to pick out something they really love while feeling appreciated by you.
Price: Starting at $25
Find it here: Digital Gift Card
"For guilt-free indulgence"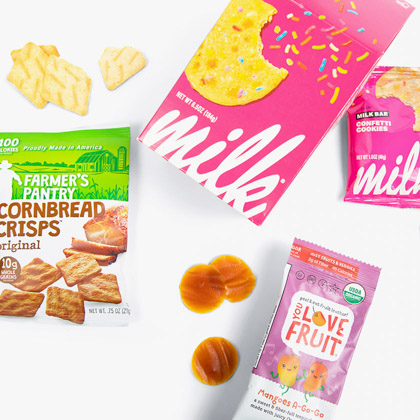 Why we love it: 15 Snacks is a balanced blend of guilt-free, deliciously nutritious snacks for workday munching.
Price: $39
Find it here: 15 Snacks
"For a nitrous-boost of energy"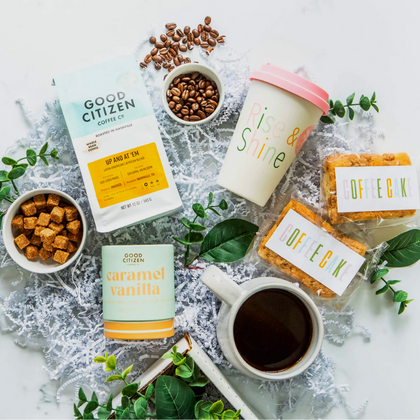 Why we love it: Yummy pastries and gourmet coffee make this energy-boosting box perfect for getting your employees or coworkers the fuel to smash through walls! The snacks in this yummy box also happen to be from some of the top health brands out there.
Price:  $95
Find it here: Coffee + Pastries
---
Etsy is an online marketplace where you can buy unique, handcrafted items for employees across a wide range of categories, including bags, jewelry, clothing, home decor, art, craft supplies, gift boxes, and much more.
Anyone who wants to find customized, often hand-crafted, gifts that aren't available anywhere else.

• Business model empowers individual entrepreneurs
• Many sellers accept unique personalization requests
SnackNation Picks:
"For convenient notes"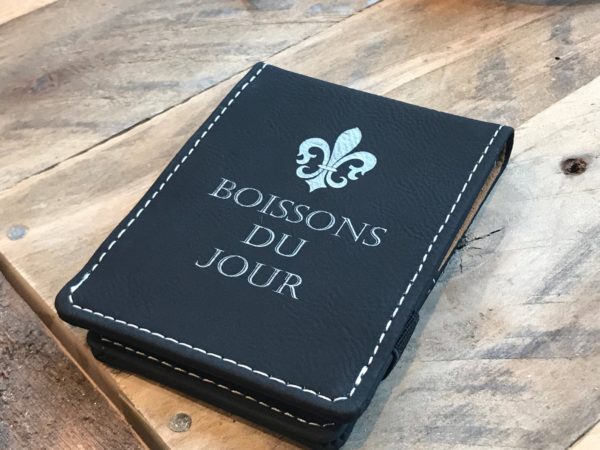 Why we love it: The Personalized Leather Pocket Notepad is the perfect notetaking tool and doodle pad. Whether your employees or coworkers want to write to-do lists or journal about their day-to-day lives, this compact lined pad makes it easy.
Price: $14.95
Find it here: Personalized Leather Pocket Notepad
"For the big moments"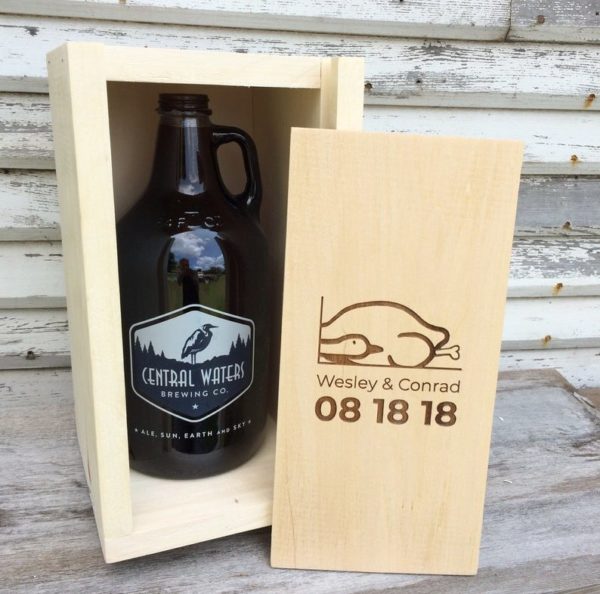 Why we love it: This simple promotional product gift idea is an excellent pick for beer lovers. The Wooden Beer Growler is a personalized wooden box for sharing brews and celebrating work anniversaries, retirements, and other big moments.
Price: $49.50
Find it here: Wooden Beer Growler
"For healing mind, body, and soul"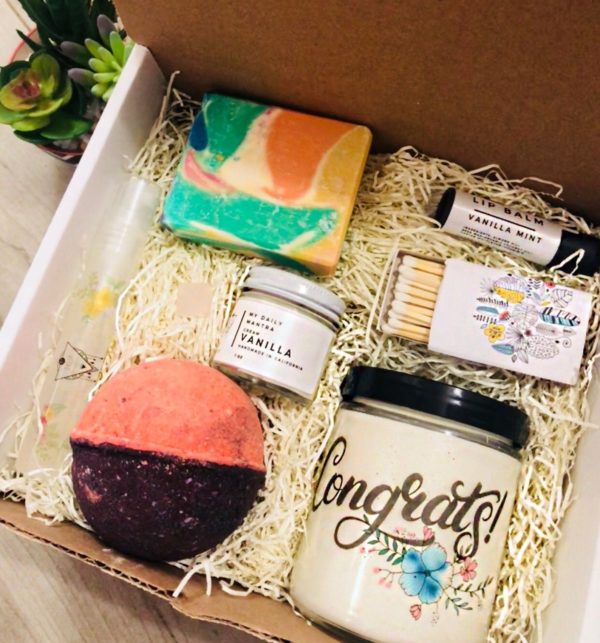 Why we love it: The Congrats Box comes with a variety of soothing self care items such as soy candles, vanilla lip balm, creamy whipped body butter, and energy healing pyramids.
Price: $14.95
Find it here: Congrats Box
"For smooth tracking"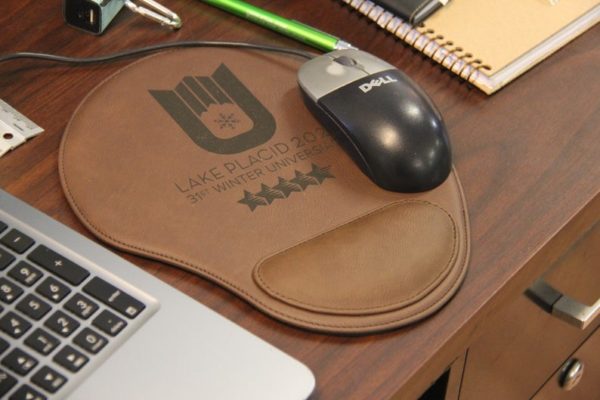 Why we love it: The Leather Mousepad lets you laser engrave your logo on this leather mouse pad. Now, everytime your employees or coworkers are using their computer, they'll be pleasantly reminded of your brand! Each case comes with 6 mousepads customized with your own art and logo.
Price: $120
Find it here: Leather Mousepad
Why we love it: Who can forget the Dundies, hosted by the World's Best Boss, Michael Scott? Now you can give out Dundie trophies of your own to the employees who deserve them the most. Whether they're the best salesperson, a genius marketer, or the coolest water cooler talker, the Dundie trophy can be custom engraved to fit the bill.
Price: $16.99
Find it here: Dundie Award Trophy
Pro-Tip: Commemorate occasions. Branded items don't have to be cheap, mass-produced giveaways. You can use quality branded items to honor your employees for achievements and milestones.
---

Packed With Purpose focuses on offering the highest quality custom and curated gift boxes. Its gifting solutions support women's empowerment, workforce development, wellness, and youth development. Additionally, each of its purveyors is minority-owned, women-owned, a B-Corp, or a BIPOC company.
Anyone who wants to find handpicked and high quality products that create a positive societal impact.

• Gifts help to uplift communities and preserve the environment
• Can manage large and custom orders with their gifting specialists

Can handle orders of all sizes; shipping times based on location and priority shipping requests
SnackNation Picks:
"Cookies with a side of saving the planet"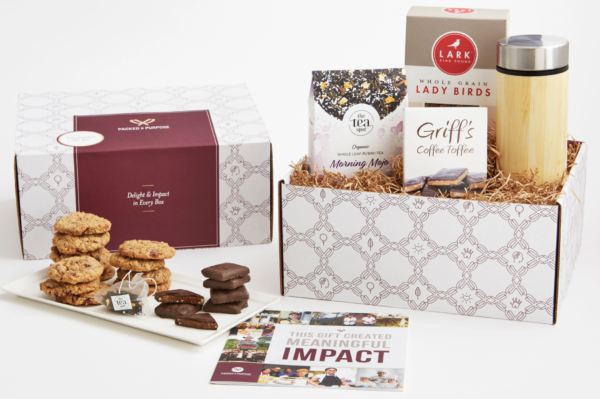 Why we love it: This eco-friendly gift is all about doing two great things at once: taking care of employees and the earth. Earth Friendly Goods comes with a 12-ounce stainless steel mug, energizing black tea with citrus and vanilla bean accents, dark chocolate chip cranberry whole grain cookies, and much more.
Price: $70
Find it here: Earth Friendly Goods
"For rejuvenating when life gets tough"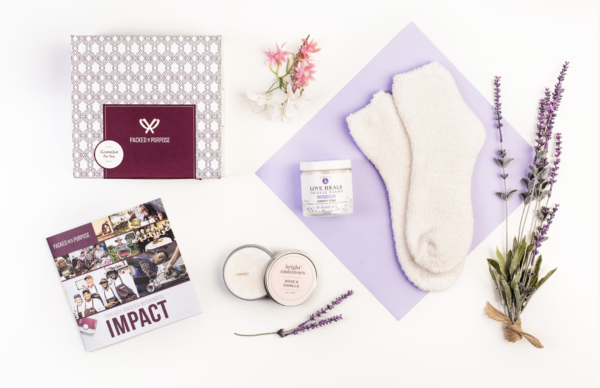 Why we love it: Spa-Like Serenity is an oasis in a box, which will make all of life's troubles and deadlines dissolve like the lavender bath salts it comes with. It also includes lounging socks, and a rose & vanilla soy candle.
Price: $52
Find it here: Spa-Like Serenity
"For the post-pandemic return to the office"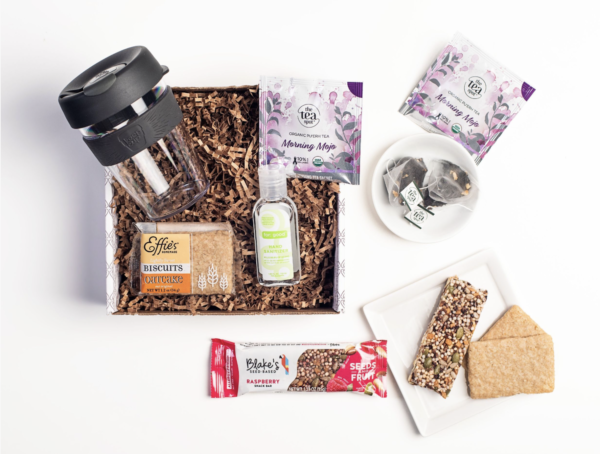 Why we love it: Did the pandemic force you to go fully remote? Perhaps your employees are returning back to the office? If that's the case — or you feel like spoiling them just because — the Welcome Back Bundle is the answer. With buttery oat cookies, vanilla and citrus energizing black tea, hand sanitizer, and tempered glass mug, they'll feel beyond welcomed back.
Price: $45
Find it here: Welcome Back Bundle
"Bringing the heat"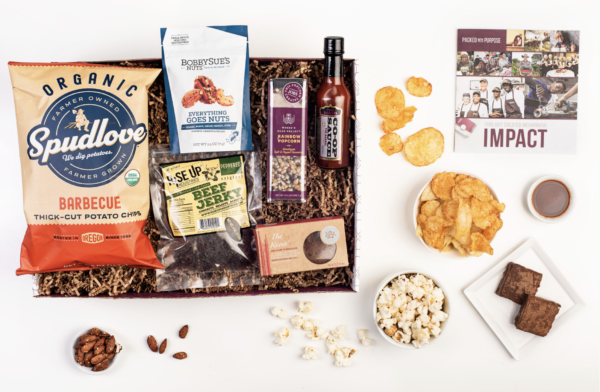 Why we love it: This flavorful assortment of goodies and snacks brings the heat. Spice It Up features small-batch sriracha, BBQ potato chips, rainbow popcorn kernels with pink Himalayan salt and black pepper, peppered beef jerky, 2 sea salt sprinkled chocolate brownies, and award-winning nut mix for good measure.
Price: $56
Find it here: Spice It Up
"For WFH success"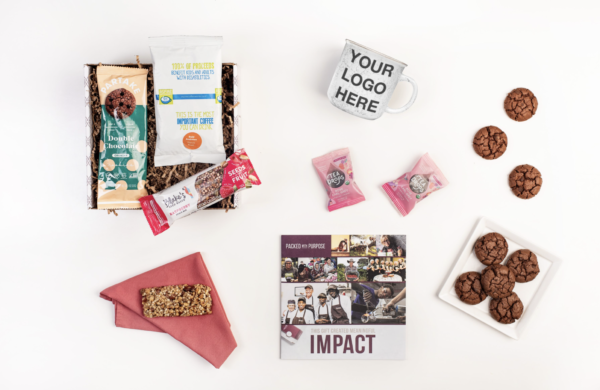 Why we love it: The Brandable Virtual Swag Bag is here to help your employees or coworkers take their videocalls and WFH game to new heights. A variety of snacks and drinks like premium French roast coffee, a raspberry seed-based bar, crunchy double chocolate chip cookies, and rose earl grey tea will keep their hearts — and taste buds satisfied.
Price: $39
Find it here: Brandable Virtual Swag Bag
People Also Ask These Questions About Promotional Product Companies, Suppliers, & Vendors
Q: What is a promotional product supplier?
A: A promotional product supplier receives your order and then handles everything else from packaging to delivery.
Q: What are the best promotional product companies in 2023?
A: The best promotional product companies in 2023 offer products that satisfy work from home, in-person, and hybrid workplace solutions.
Q: How do I order promotional products from a vendor?
A: You can order promotional products from a vendor by selecting one that fulfills multi-address orders, which is almost certainly going to be a need that arises in corporate gifting.
Q: Can I send promotional products in bulk?
A: Yes, you can send promotional products in bulk. In fact, many gifting companies take bulk orders exclusively.
Q: How much should I pay for a promotional product?
A: Promotional products can range from $25 to a few hundred dollars on average. However, there isn't really an exact amount of money you should spend on a promo product. Any investment into employee, coworker, or client appreciation is worthwhile. Ideally, just make sure the gift is more creative than the typical business cards, key chains, headwear, t-shirts, drinkware, and writing instruments.
Q: What are the most affordable promotional product suppliers?
A: The most affordable promotional products suppliers aren't necessarily based on price, but rather, the value they deliver.
Q: How do I contact promotional product vendors to get a quote?
A: Many promotional product vendors take quotes upon request. Usually, their website will provide a place to submit details in order to receive a quote.
Q: Can I put a logo on promotional products?
A: Yes, many companies and distributors do put logos on promotional products. It's fairly standard to be able to laser imprint, embroider, or engrave your logo onto the corporate gift.