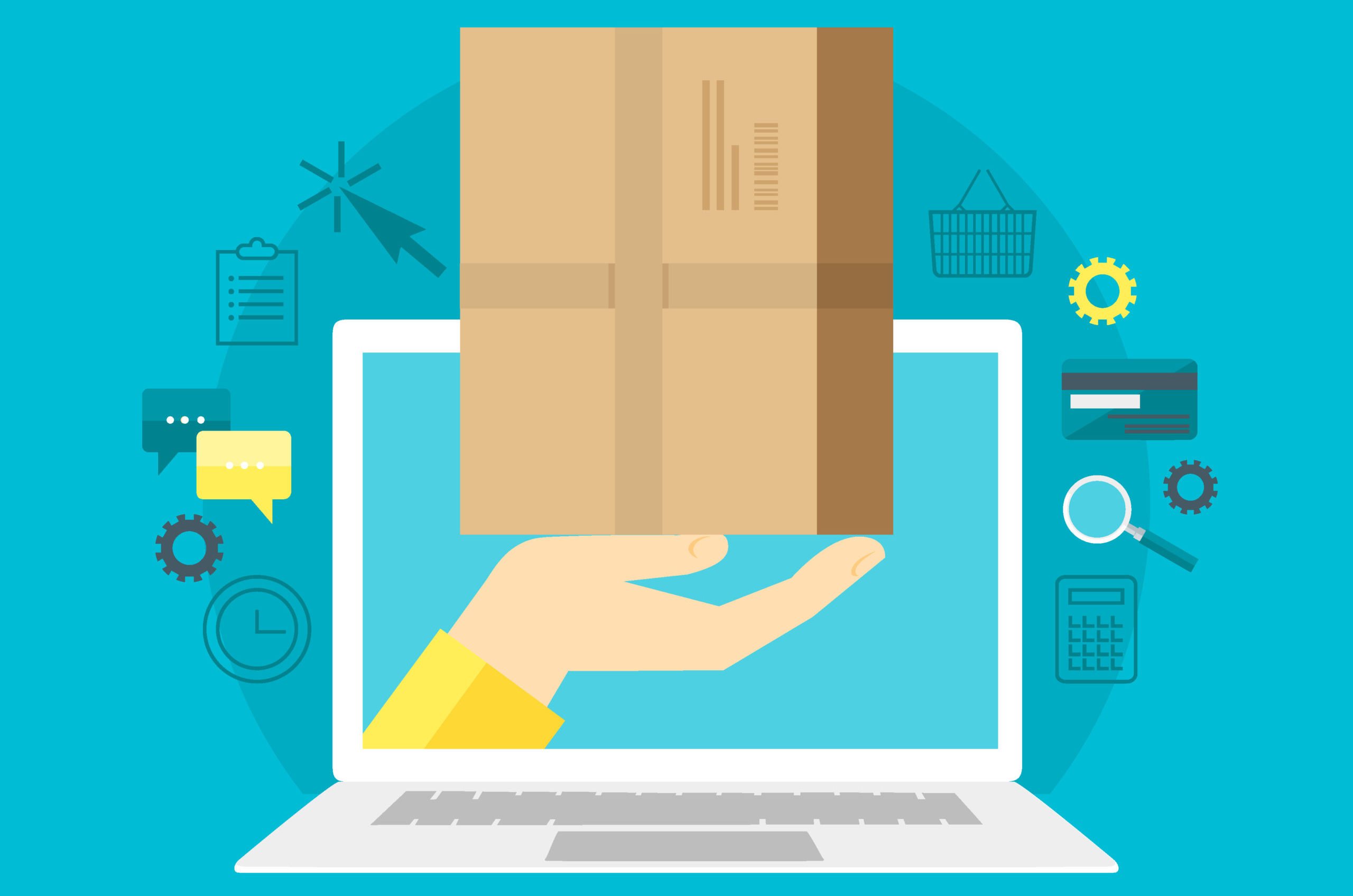 Scenario 1: You have a major industry trade show coming up and are struggling to think of unique company swag to make you stand out from the competition.
Scenario 2: You want to assemble the perfect swag bag for your team, but have no idea how to choose the right vendor. How can you possibly decide whether to go with the vendor who did Google's swag or Taco Bell's swag? (Seriously, their hot sauce track suit is fire.)
Scenario 3: Your sales team has a list of key client accounts they're hoping to secure renewal business with and they need suggestions for the perfect customer appreciation gift in order to lock it up.
Many of your swag pain points and needs can be solved by setting up an online company swag store, including the three scenarios above.
That promo company t-shirt you're rocking may seem like it just appeared in your closet, but there are quite a few steps involved behind the scenes to get it there.
Ordering company swag typically requires you to…
Decide what promotional products to order
Find a vendor who offers a high-quality version of that product
Negotiate the right price point
Seek budget approvals from stakeholders
Gather assets and creative approvals from your marketing team
Pack and ship hundreds of marketing gifts
Manage inventory shortages and overflow
Maybe that list looks easy on paper, or maybe you'll end up in a situation where you're silently panicking that the branded Crocs you bought for your employees may in fact, not be as cool as you thought.
The good news is there's no need to panic.
A company swag store can help you automate the swag gifting process, while giving you real time data on how your swag is being received by your employees and customers (so you don't order more Crocs).
Keep scrolling to learn more about company swag stores — what they are, how they benefit your company, and the steps you can take to successfully launch one of your own!
Pro-tip: Simplify your swag process by partnering with turnkey vendors like SwagMagic
Want to become a better professional in just 5 minutes?
Page Contents (Click To Jump)
What is a Company Swag Store?
A company swag store is a place where your employees, clients and customers can go to purchase items featuring your company logo.
Whether you're looking to offer bulk corporate gifts or find the perfect swag for your next conference, a company swag store helps streamline your swag offerings and ordering processes.
Your company can also easily create and distribute swag without worrying about vetting product vendors or pulling your employees away from their core responsibilities to box up and ship swag items.
Ultimately, an online swag store saves your company both time and money.
What are The Benefits of Having a Company Swag Store?
Looking to reward or motivate your employees? A company swag store helps you do just that and so much more.
Below are just a few of the many benefits launching a company swag store offers your business.
Increases brand awareness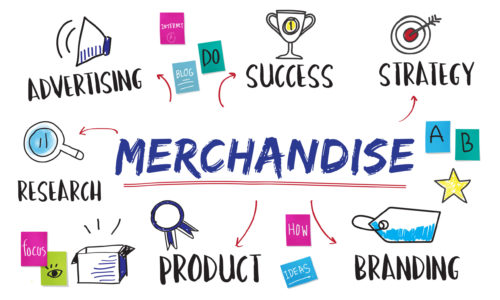 Offering gifts with logos has an obvious benefit in that your company's name is prominently featured. Think of your promotional items as portable branding and advertising opportunities for your company.
Creates emotional connection with customers and employees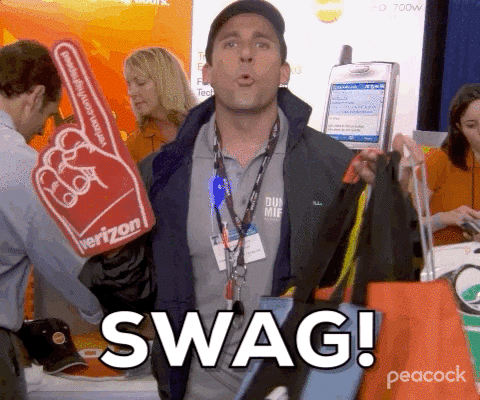 When an employee or customer receives swag items, you want them to engage with that item. It has the potential to become their favorite coffee mug, or their favorite t-shirt.
Think of offering curated gift boxes to show just how much you value your employees and clients.
Boosts employee engagement

Online company swag stores are a fantastic way to boost employee engagement. They also serve as an extension of your company culture.
You want your employees to feel a sense of pride when wearing your company swag whether they work at a long-standing business or a brand-new startup.
Offering high quality swag items that your employees are excited to use/wear helps to build a sense of community and company loyalty.
Helps to close sales opportunities
A company swag store arms your sales team with the perfect corporate gift ideas to lock in key clients on their prospect lists.
That branded wine glass may be what tips the scale in your favor when a client is deciding which company they want to work with.
Looking to secure a VIP client? Consider a luxury corporate gift with your company logo on it.
Expedites ordering and shipping of company swag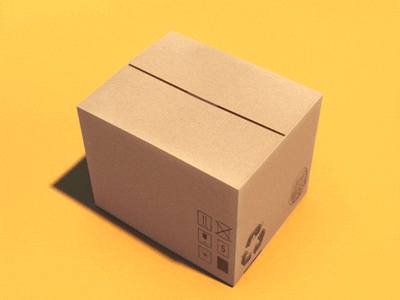 Placing bulk swag item orders and arranging the shipping of those orders is no small feat and can be incredibly time consuming.
By partnering with a company swag vendor, like SwagMagic, you can rest easy knowing your swag order will reach your employee or client's door in a timely manner with little effort on your behalf.
Automates distribution of swag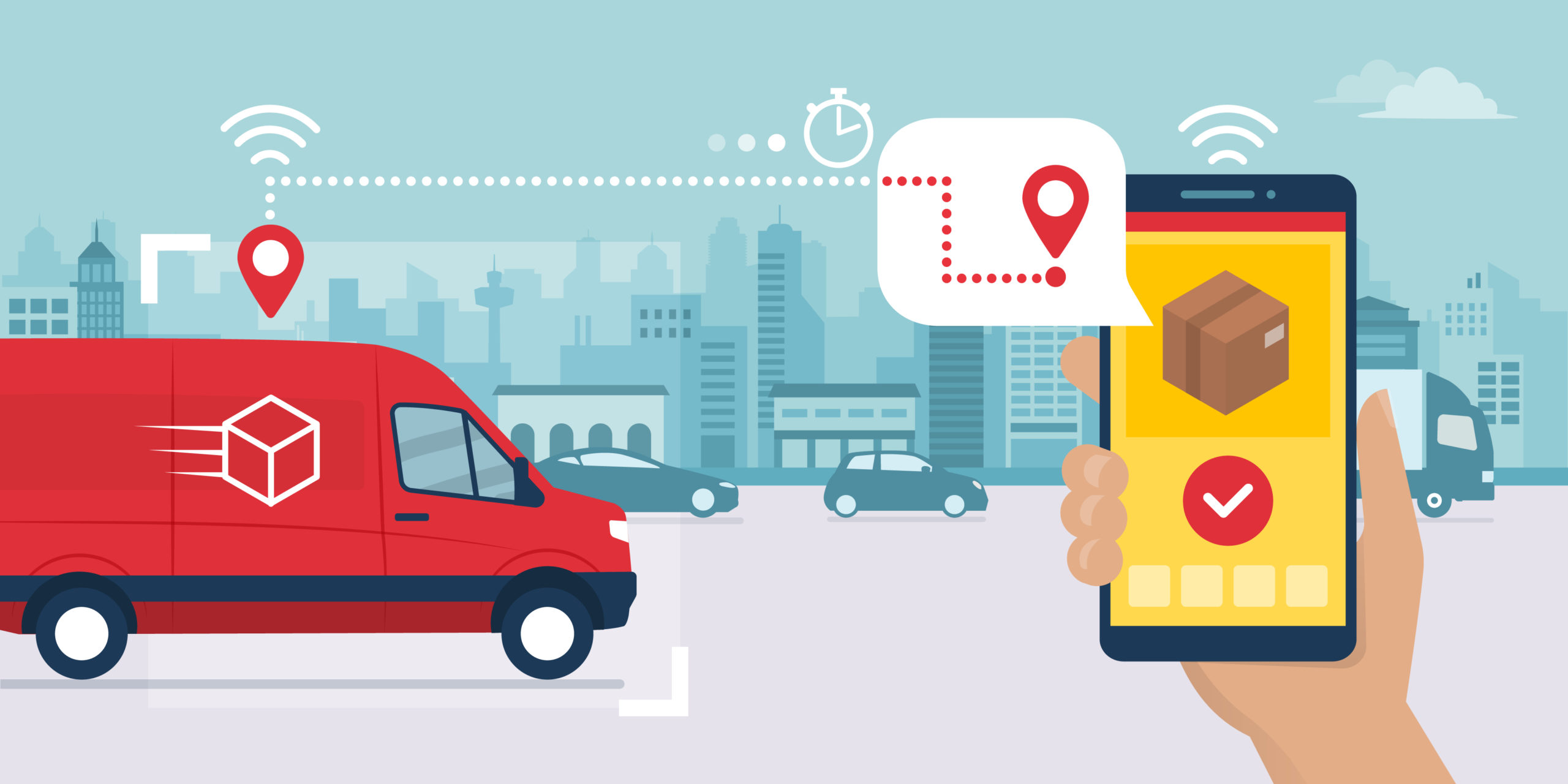 A company swag store helps to eliminate the nightmare of distributing swag items and helps with swag inventory management as well. Most vendors offer warehousing options for you to store your inventory.
Say goodbye to that Google doc you've been using to track and manage your swag inventory and say hello to real-time data and insights regarding your swag catalog.
How To Set Up a Company Swag Store in 10 Steps
1) Determine If You Need a Swag Store and What You Will Use It For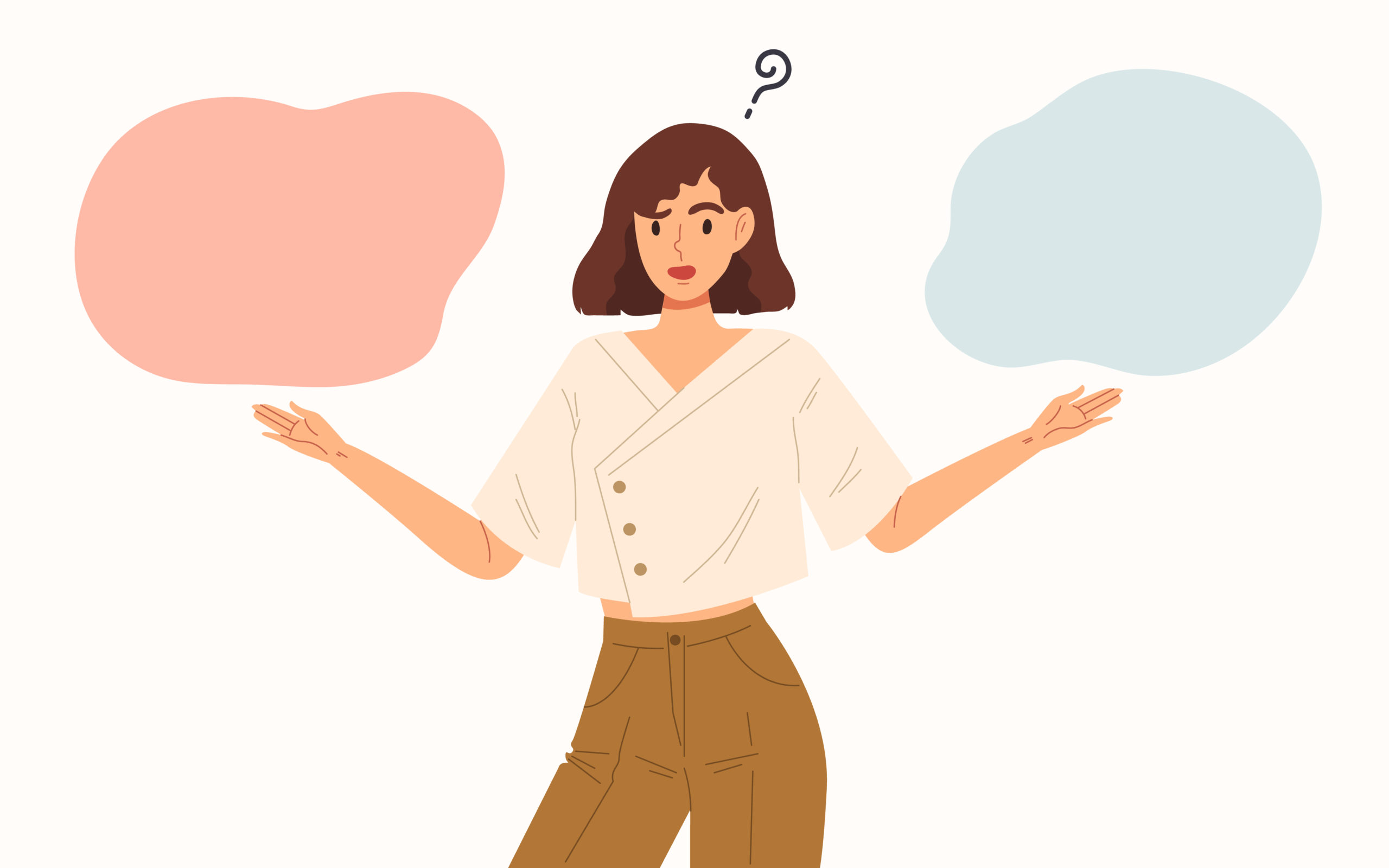 Now that you know what a swag store is and some of its benefits, how do you decide if your company needs one? We spoke with Joanna Ericta, Sr. Marketing Associate at ZipRecruiter, who created their company swag store from the ground up in order to scale their sales and marketing processes.
"I highly suggest looking at how much swag you order in a fiscal year, how much time your employees are spending on swag, and how much physical space it takes up in your office to help determine whether your company can benefit from launching a store."

– Joanna Ericta (Sr. Marketing Associate, ZipRecruiter)
Are your office cabinets overflowing with excess swag?
Are your employees wasting valuable time on swag-related tasks that could be better spent on more productive, revenue-generating items?
If so, chances are your company should explore launching an online company swag store.
2) Think Of The Swag You'll Order In The Future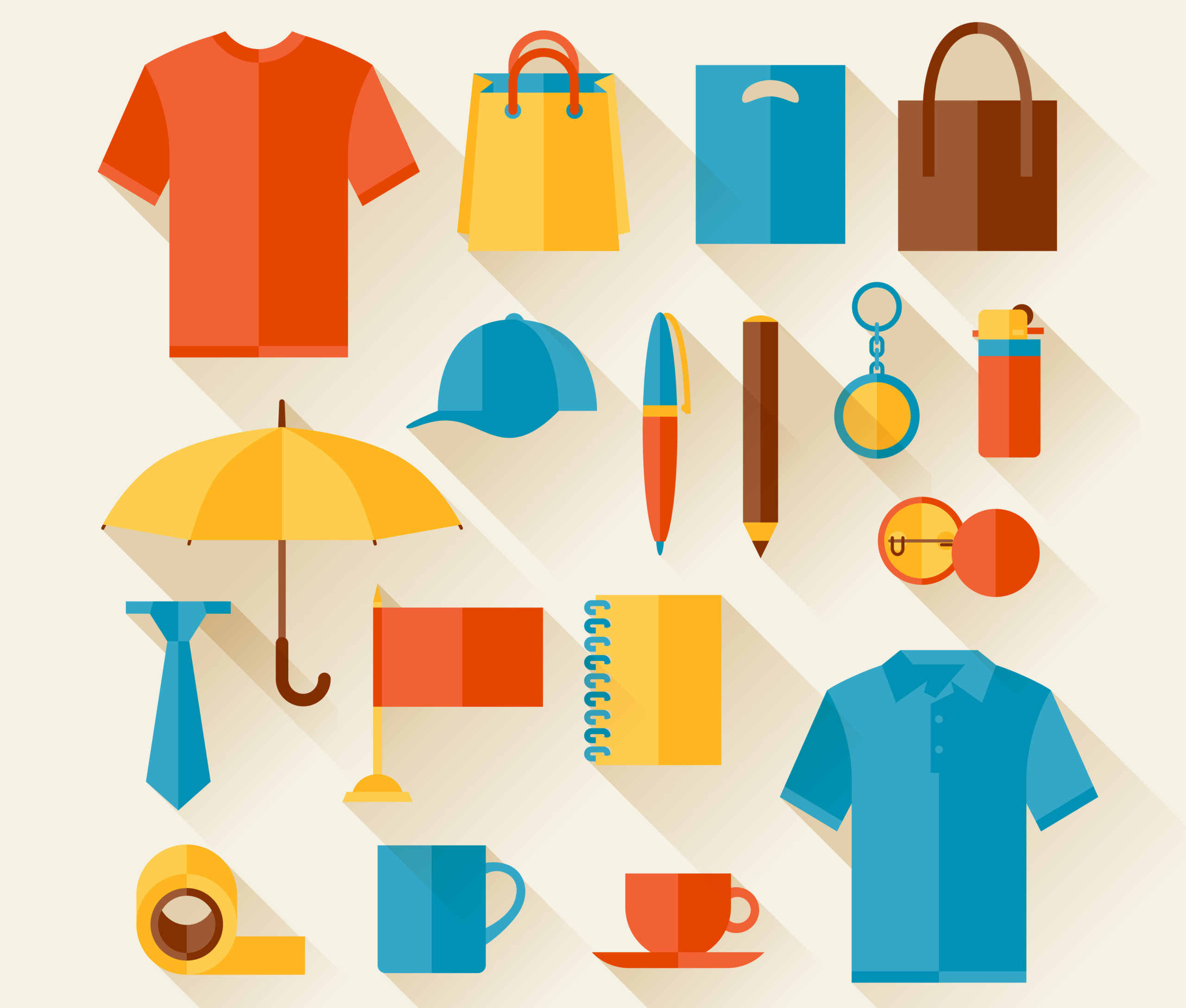 When brainstorming gifts for employees, high quality company swag items are likely to be on that list.
When choosing the right custom swag for your brand, think of swag items that resonate with your company mission and consider your audience.
Will you be distributing the company swag internally only to company employees, or will you also be distributing externally to clients and prospects?
Would branded water bottles work best for your brand or would functional work backpacks make more of an impression?
Narrowing down what swag items you want to offer will help eliminate vendors that don't meet your needs and help you create a budget for your swag program.
3) Research Swag Vendors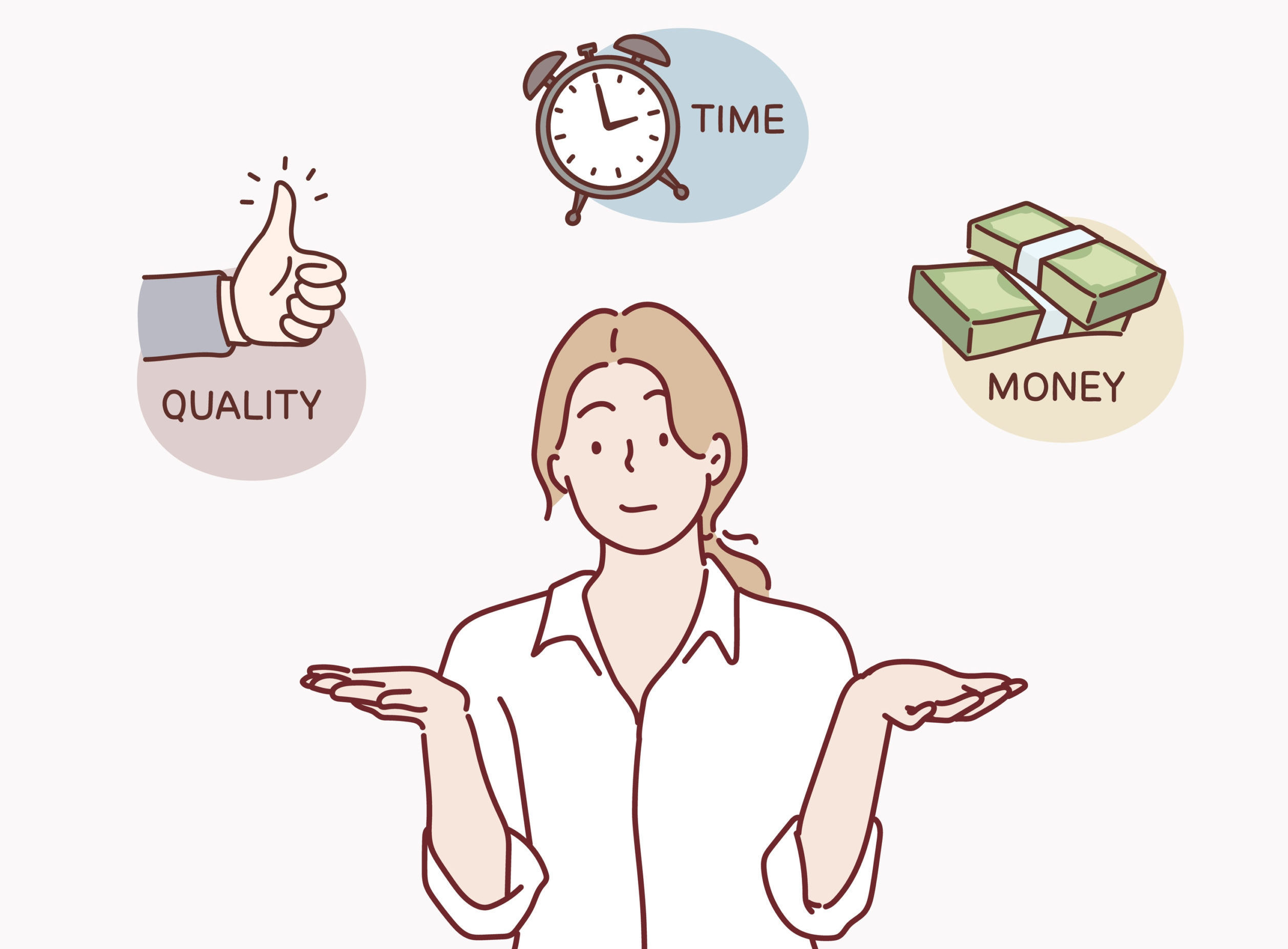 Now that you've decided what swag items are top priority for your brand, the search for the perfect swag vendor begins.
Think of picking a swag vendor like buying a vehicle. You're going to test drive a few, pick the features most important to you and ensure it fits within your budget.
Be sure to shop around and vet at least 3 companies to get a range of pricing and features their platform provides.
Use that info to make a pros and cons list to decide what company best fits your needs and budget.
Pro-tip: You can save time researching vendors and ask your existing swag vendor if they offer swag store service. Note: Some vendors require a minimum annual spend to launch a company store.
4) Get Company Buy In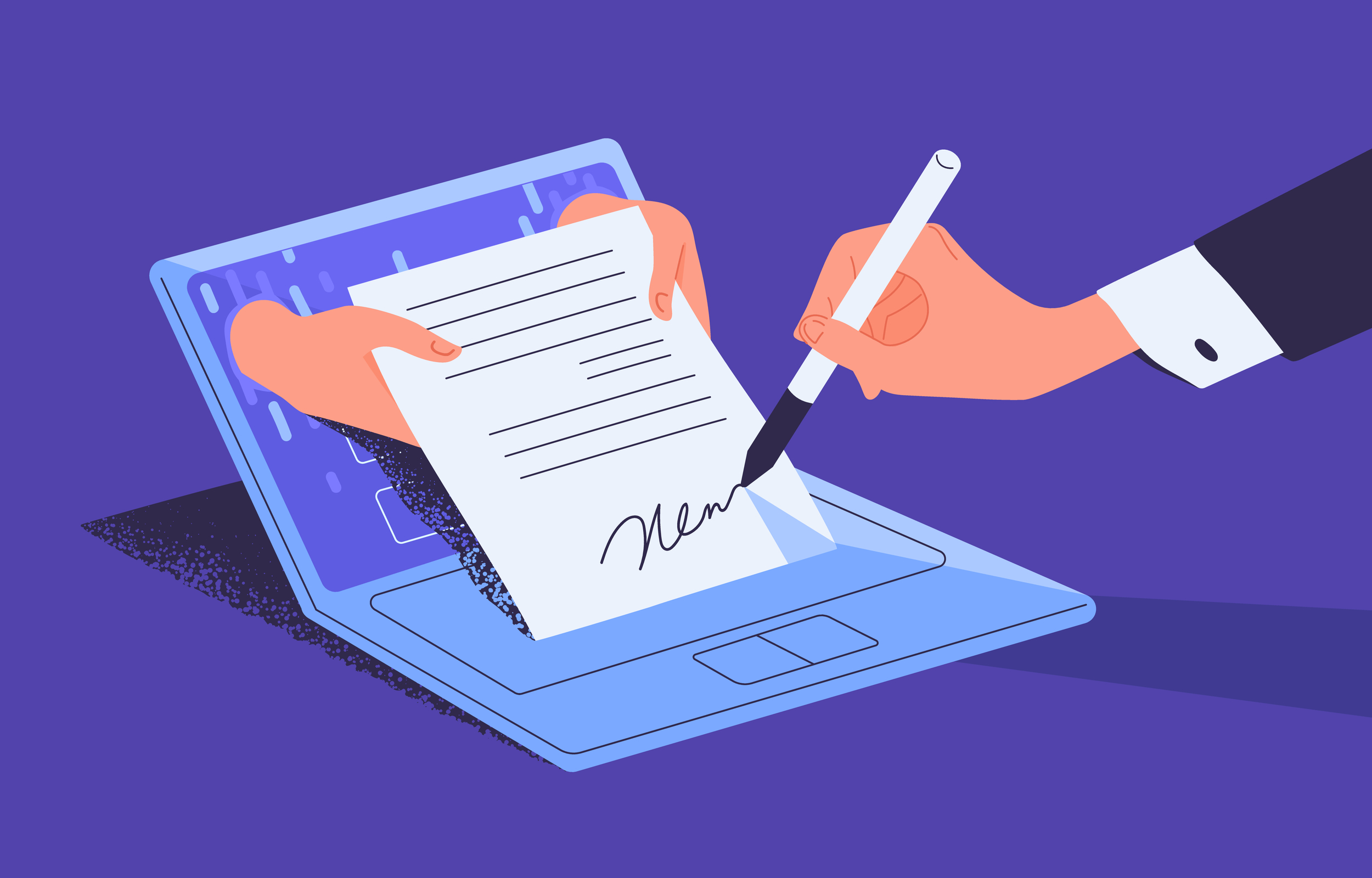 So, you've found the perfect vendor to partner with – yay! Now, how do you get everyone else on board with this concept?
Below are a few data points you want to have handy to create a thorough and data-driven proposal for launching a company swag store:
Number of hours employees are spending ordering & handling swag.
Current swag costs, including packaging and shipping.
Inventory of the amount of swag sitting unused (whether it's overflow inventory or discarded inventory that didn't meet brand standards/expectations)
The number of swag requests made each week. Tracking requests via your company ticketing system or a simple Google Doc will do the trick.
5) Check With IT & Legal Before Contracting With a Vendor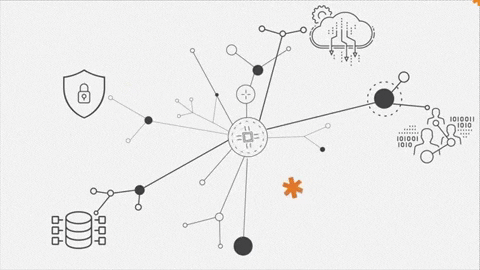 Part of the company buy in that needs to occur is obtaining the Legal and IT seal of approval.
IT – needs to ensure that the vendor selected offers a platform that is compatible with your IT infrastructure and meets your security standards.
Legal – needs to review the contract terms and language to ensure the agreement is sound and complies with your Legal policies.
6) Place Your Initial Swag Store Order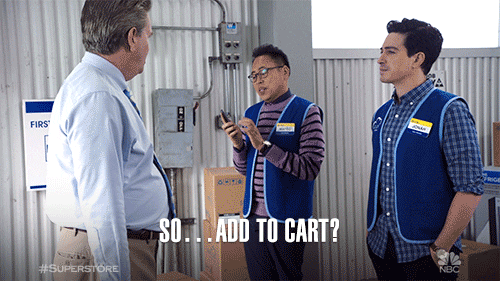 For the initial creation and launch of your online company swag store, determine your high priority swag items that you'd like to deploy.
"Don't be afraid to ask your swag vendor what swag is trending. Vendors have other clients and have a pulse on what items have performed well for competing companies in your industry. This type of insider information can give you a leg up and it never hurts to ask!"

– Joanna Ericta (Sr. Marketing Associate, ZipRecruiter)
Once you have these items selected work with your swag store vendor to finalize the design and order details.
7) Create a List of Users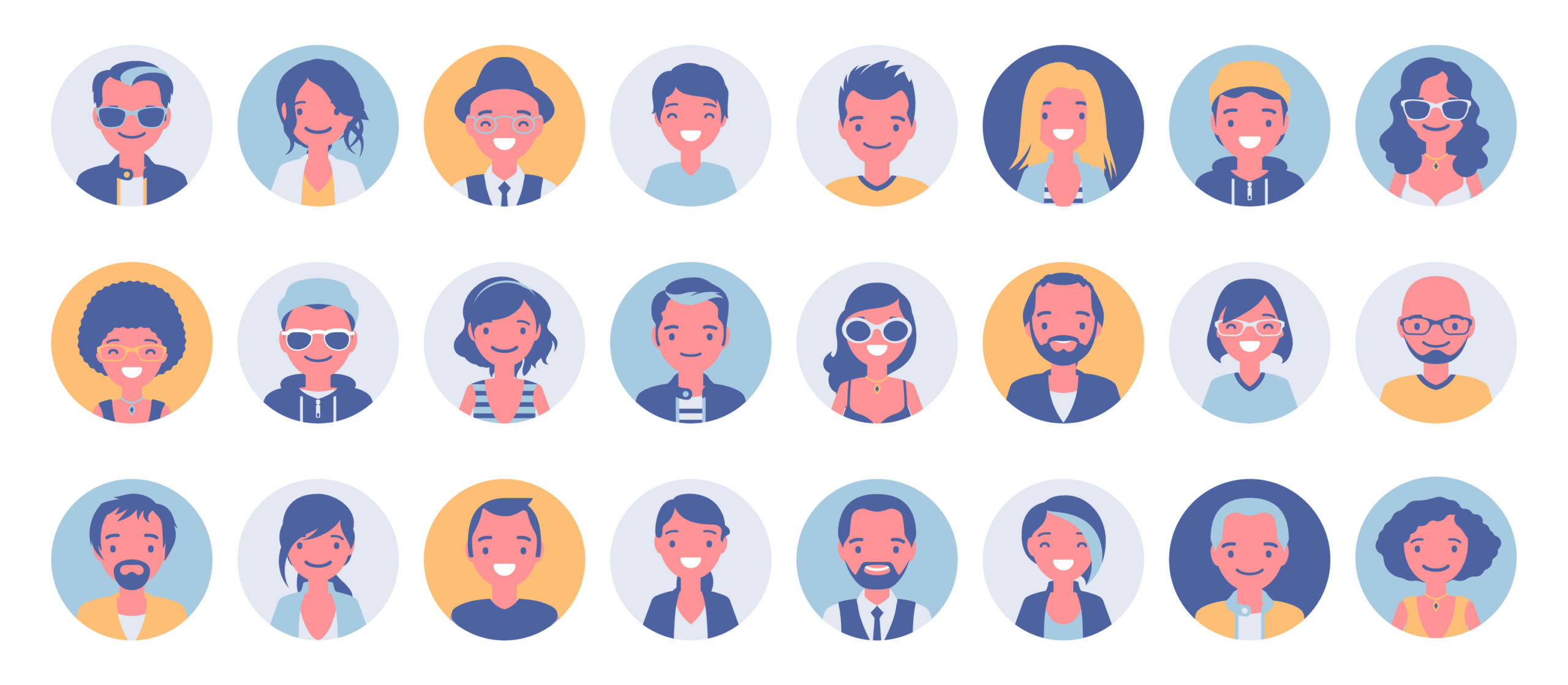 During the onboarding process with your selected vendor, you should identify employees at your company who should be set up as users or administrators within the company store platform.
If your vendor offers different levels of users (for example: admins, approvers, etc.), identify what access rights each user should have and ensure they are trained in the platform prior to the store launch.
8) Implement an Internal Communications Plan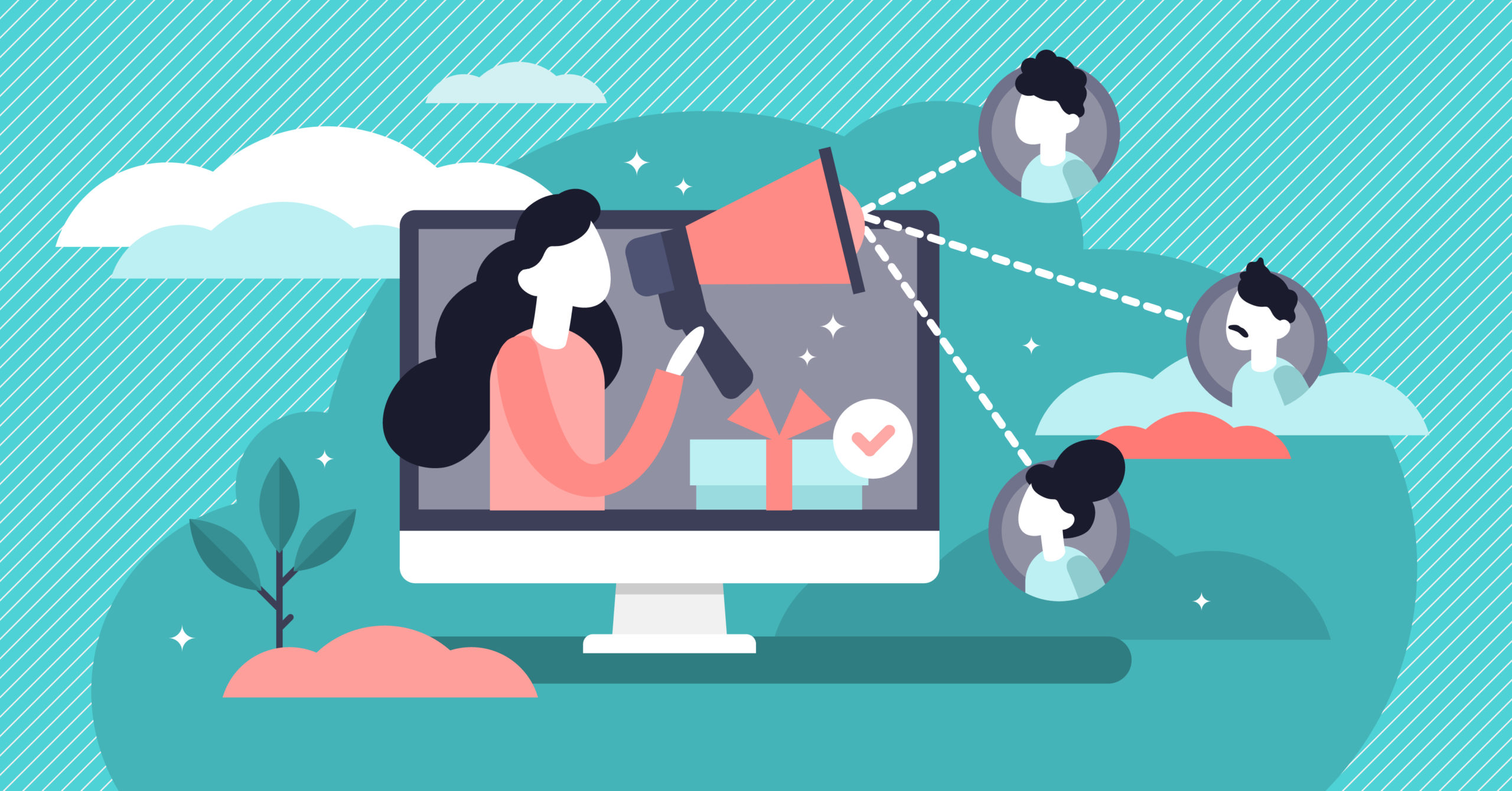 In selecting a swag store launch date, it's important to allot yourself time to develop and distribute key internal communications to your employees.
Create internal briefs to keep your team both informed and excited about the store launch.
Create a cohesive how-to process document for your company and consider hosting training sessions so that your staff is super confident and empowered on day 1 of launch.
9) Test Everything Before Launch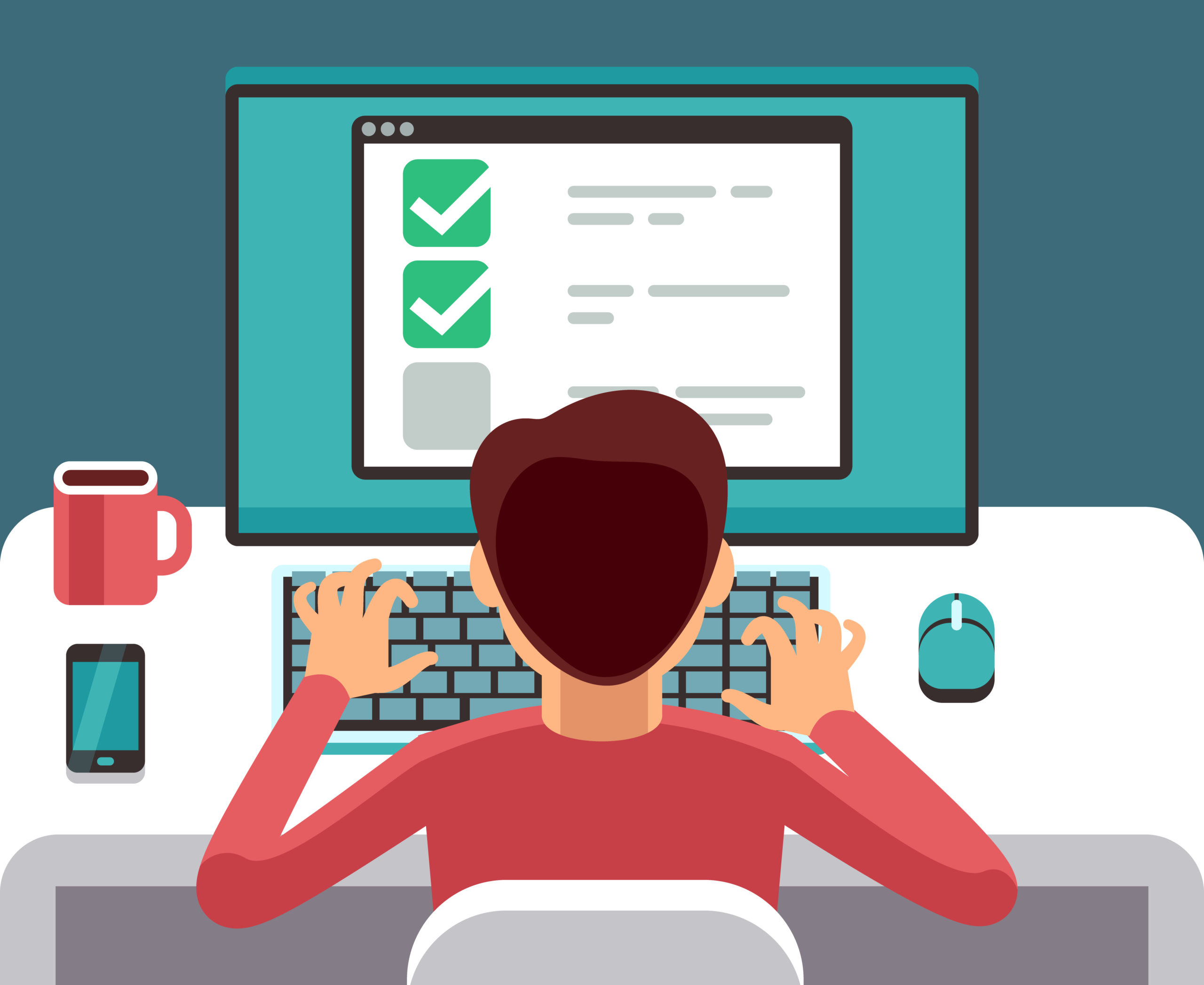 This one is a no-brainer, but you want to be sure to test EVERYTHING prior to launch.
Work with your vendor to do a test order and go through the entire workflow process from beginning to end to ensure any snags in the process are identified and remedied. You don't want any unpleasant surprises on launch day.
10) On Launch Day, Be Ready to Troubleshoot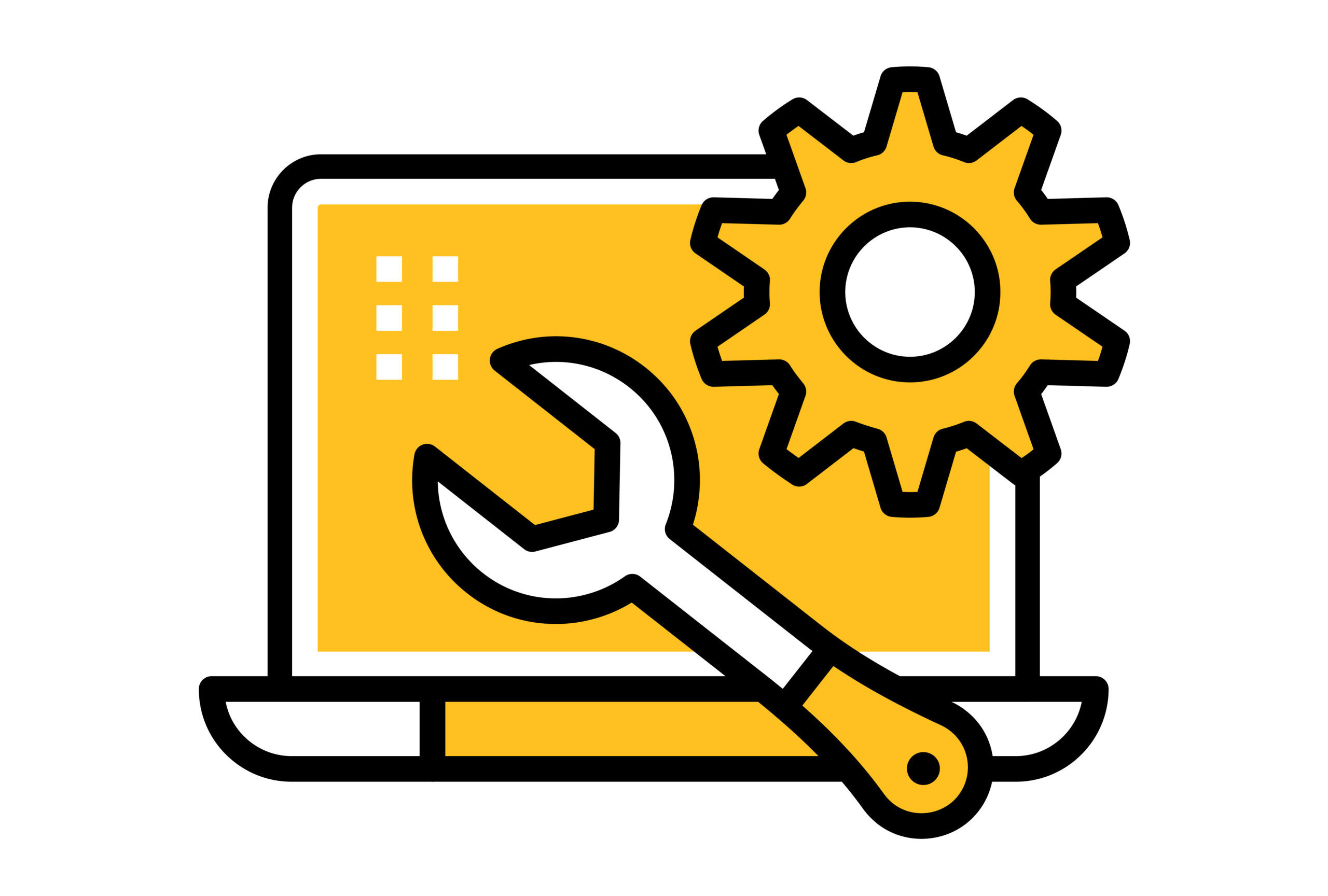 Even though you've thoroughly prepped for the company swag store launch, there may be a couple glitches or last-minute hurdles to address.
Be sure you have dedicated team members and support from your vendor to help resolve any issues and available to answer any and all employee questions that may arise.
Company Swag Store Vendors & Software
Selecting the ideal promotional product company to launch your dream company swag store may seem a bit daunting, but don't worry! We've got your back.
See below for a list of a few fantastic swag vendor companies that we can't get enough of: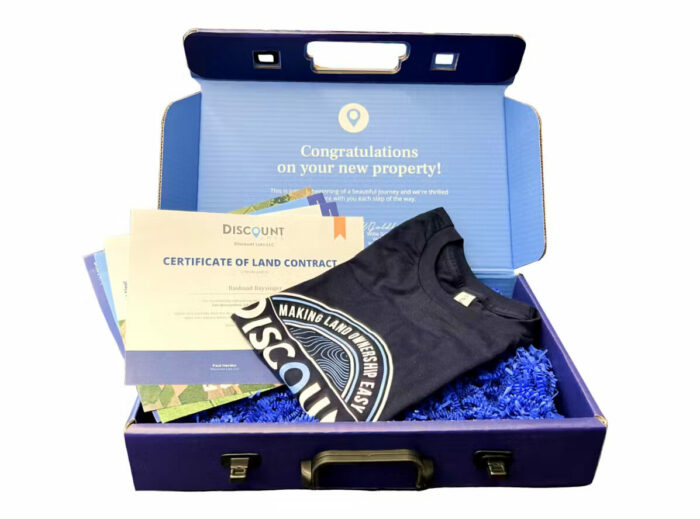 SwagMagic is truly a one-stop shop vendor who offers a comprehensive platform to create, design and distribute the perfect swag directly to your employees and clients alike.
Standout features include design resources to help customize your swag, real-time swag inventory insights and the ability to integrate with your company's technology platforms.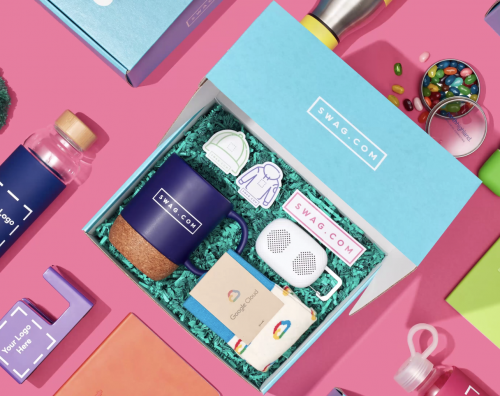 Swag.com is a fantastic swag vendor who prioritizes offering only the best, high-quality swag items that your employees and customers will actually keep/use.
Standout features include their variety of swag options. They offer customizable swag boxes, bulk swag ordering, and a swag giveaway option where they work with your clients to pick the perfect custom gift featuring your brand.

Caroo offers a white-glove swag experience where they strive to understand your team's unique needs and will provide customized suggestions on the products that best fit those needs.
Standout features include an emphasis on providing thoughtful, curated swag items that result in high client/employee satisfaction. They handle all fulfillment logistics and even donate a portion of their revenue to Feeding America.
Examples of Existing Company Swag Stores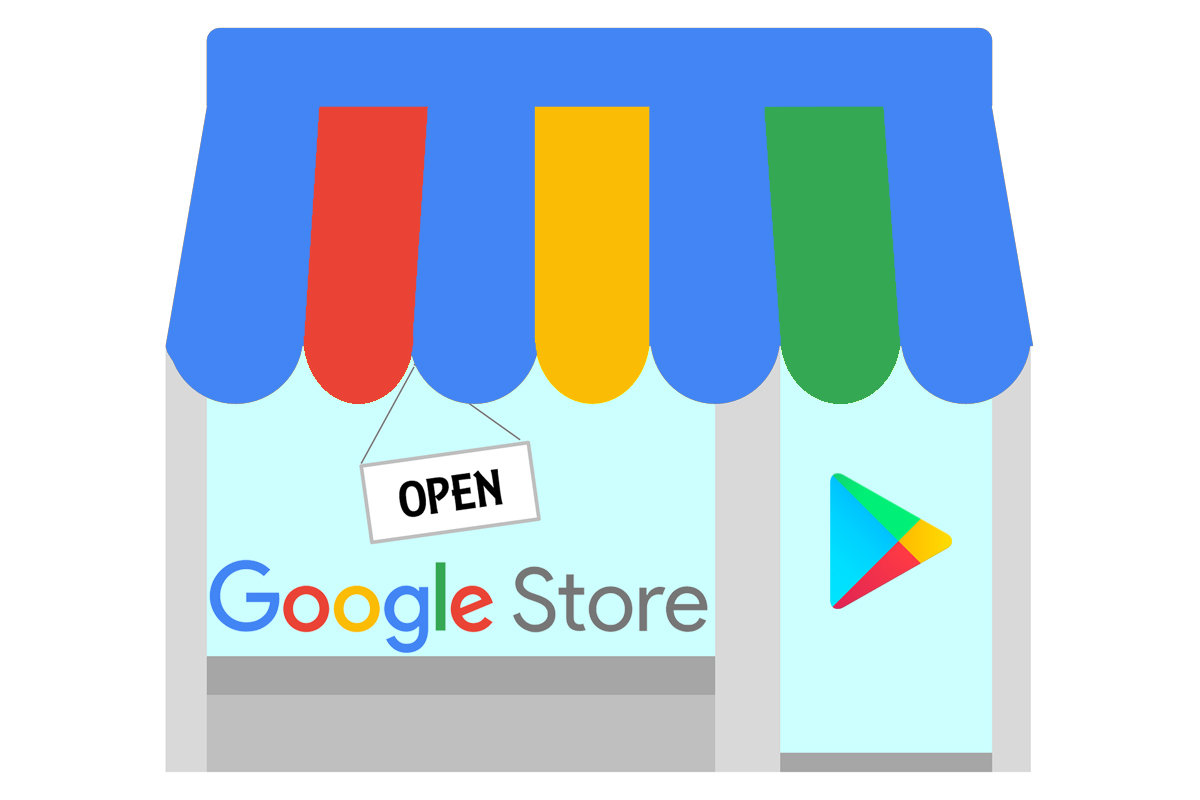 Brand recognition definitely isn't an issue for Google, so their focus is on practical swag items for the savvy shopper.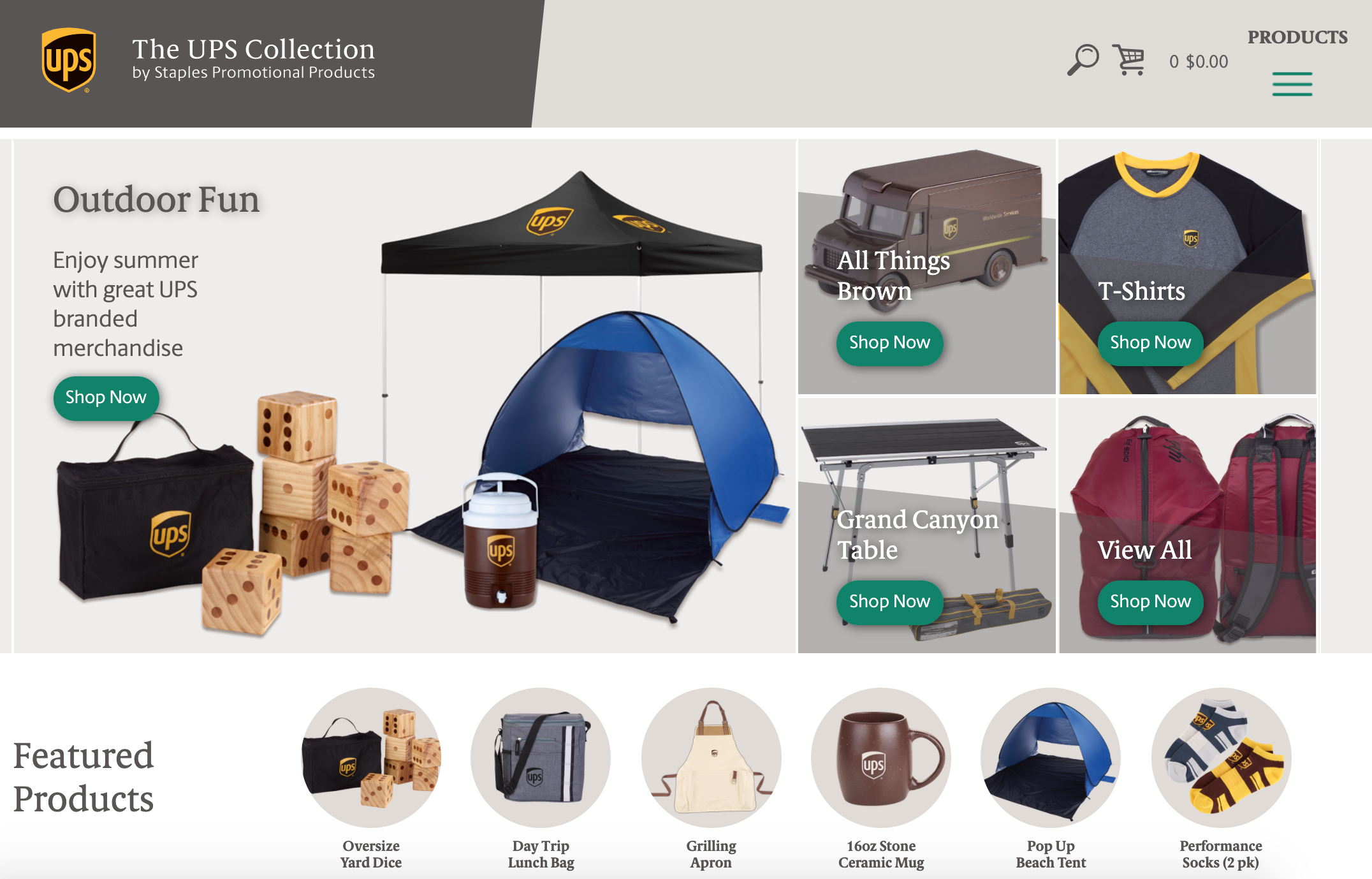 During the Covid-19 pandemic, UPS team members have kept the country moving. Their site offers a ton of branded swag items including summer essentials and apparel.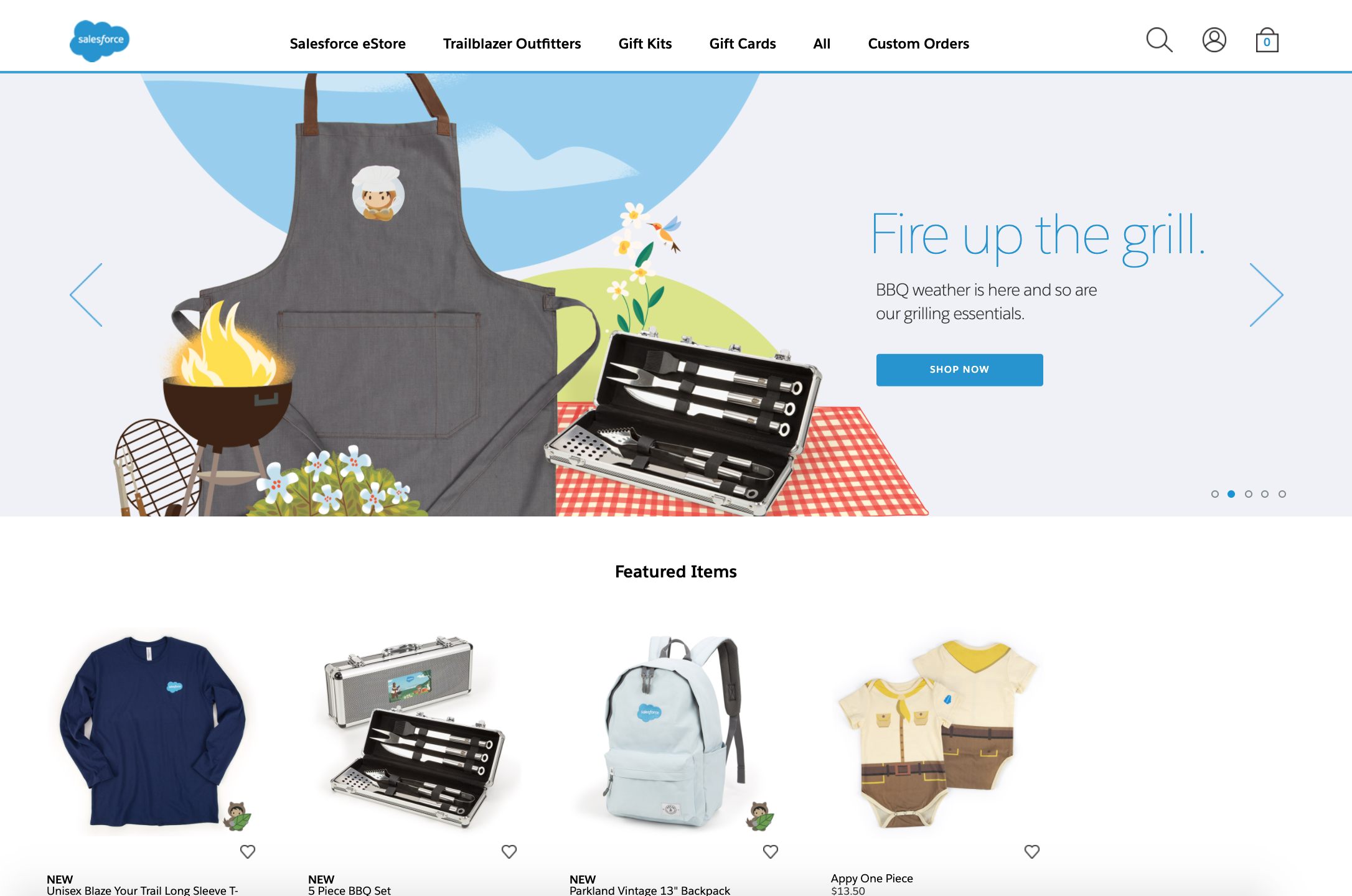 Salesforce is a giant in the CRM platform industry and their brand store offers a variety of swag options, including a seasonal line supporting Pride Month.
---
People Also Ask These Questions About Company Swag Stores
Q: How long does it take to launch a company swag store?
A: Once you decide on the swag items and are aligned with the branding, you can get a store launched within a couple weeks. What may take a bit longer is pulling together quantitative data to support your internal pitch to create a swag store, so be sure to allot enough time for you to vet vendors and present your proposal.
Q: Can a company swag store integrate with our CRM?
A: Yes, some vendors can integrate with CRM platforms, such as Salesforce. This integration allows you to seamlessly track swag distribution to key leads and clients. Not all vendors offer this API integration, so be sure to ask about this if it's an important piece of your swag puzzle.
Q: Why is it important to set up a company swag store?
A: A company swag store allows your business to automate the creation, ordering, and distribution of swag so that your staff can focus on generating revenue rather than ordering and shipping out swag. Company swag stores raise employee engagement levels and helps create an emotional connection between your brand and the swag recipients.
Q: At what point should I consider creating a company swag store?
A: If you're only ordering swag items a few times a year and those orders are minimal, it may not be the right time to launch an online company swag store. However, if you're spending a large amount of time, money, and resources on procuring, designing, and shipping out swag, there are cost efficiencies in launching a company swag store.
Q: How do I measure the success of my company's swag store?
A: There are quite a few ways to measure your swag store's success including frequency of use of the platform, number of orders placed, and money saved through accurate ordering systems. Ideally your office swag closet is no longer overflowing with defective or surplus swag items. You could also send satisfaction surveys out periodically to get employee/customer feedback.