It looks like Zoom meetings, Zoom icebreakers, and online conference calls are here to stay.

While the expectation seemed to be that most companies would go about business as usual with a more in-office approach, flexible workplaces and even "remote-first" workplaces are looking to become the post-pandemic norm. According to a study from Bloomberg,
"Out of 1,000 adults in the United States that were polled during the month of May, roughly 40% said they'd consider quitting if they weren't allowed to keep working from home."
In addition to many employees' preference to have the option to choose for themselves where they want to work, companies are also picking up on the fact that renting an office space and paying for physical infrastructure cuts into the budget and other resources.
Get Your Free Icebreaker Questions Bundle
That's why, if their business model allows, more and more meetings and company events will shift to Zoom, Skype, Microsoft Teams, and cloud-based solutions.
However, the remote work life comes with its own challenges — namely, Zoom fatigue.
To help counteract the occasional boredom and monotony of video calls, we've put together a list of the 31 best Zoom icebreakers.
Check out these engaging activities and ideas to get the ball rolling in any virtual meeting in 2023!
Want to become a better professional in just 5 minutes?
Zoom Icebreaker Games & Activities
"What is: tons of fun!"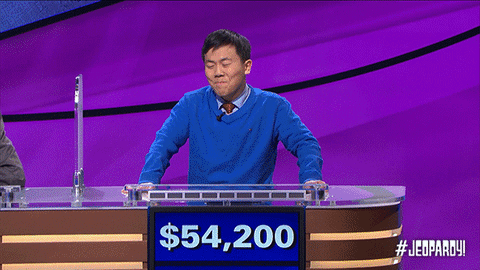 Zoom Icebreaker Jeopardy gives players the chance to bond and connect while playing this virtual twist to the classic game.
Tip for this online icebreaker: Connect with your host before the game and give them some company culture specific questions/answers.
How to get started: Learn more about Zoom Icebreaker Jeopardy for your team!
"The cure to Zoom fatigue"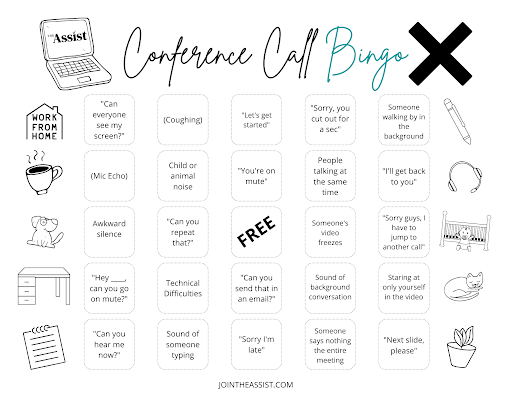 The free Conference Call Bingo Game will take the Zs out of your next Zoom call. Instead of cringing at someone saying "You're on mute", your team will get a comedic kick once they X it off their Bingo sheets. Your team is guaranteed to have fun while staying highly engaged.
Tip for this online icebreaker: Up the ante with your team by offering a grand prize for the winner.
How to get started: Download the free Conference Call Bingo Game, share it with your team, and play it at your next Zoom meeting.
"Compete for gold"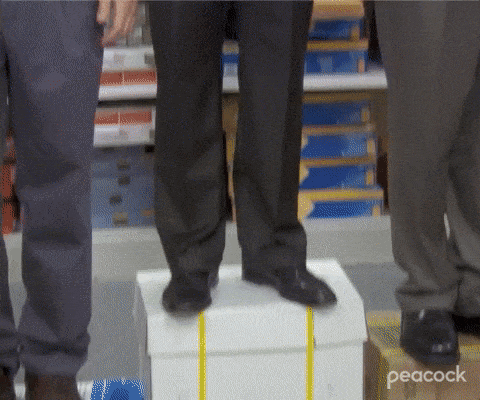 A bundle of some of your favorite ice-breaker games rolled into one ultimate package! Challenge your coworkers to a variety of fun twists on classic games like Pictionary, Trivia, Family Feud, Map Games, and more.
Tip for this online icebreaker: Make sure to fully customize your team's experience including personalized questions and challenges with the help of your event planning specialist
How to get started: Find your host country, send your athletes, and start competing for Olympic glory!
"Bridge the generational and geographic divide!"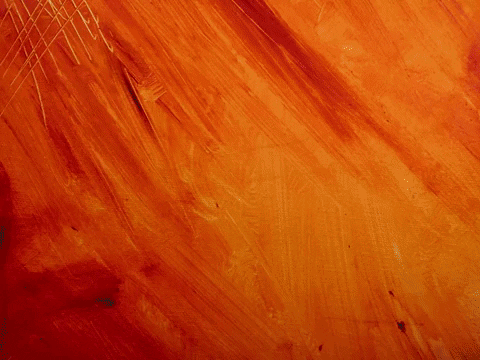 Trivia By The Decades is a bundle of 6 downloadable and printable PDFs, so your coworkers or employees can enjoy playing them on this trivia game on the screen or on the page. Each page focuses on a different decade starting with the 1950s and ending with the 2000s for a grand total of 60 questions and answers.
Tip for this online icebreaker: This activity is ideal because you can enjoy it in-person, virtually, or even in the new hybrid workplace that's becoming so common. Print as many copies as you'd like!
How to get started: Download, distribute, and print out the Virtual Trivia By The Decades PDFs or play using the files on your screen.
"The classic icebreaker goes virtual"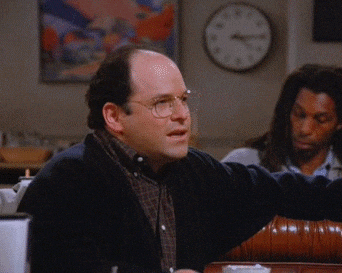 Two Truths & a Lie takes the namesake game and turns it virtual! Now you and your coworkers can hop on a Zoom call and get to know each other in one of the most entertaining ways possible — by identifying the one untrue statement. As a tip, always remember that if your "lie" sounds absurd that you also have one truth that sounds equally absurd.
Tip for this online icebreaker: This icebreaker activity gives people the perfect excuse to share funny, fun, and totally random facts about themselves!
How to get started: The Virtual Two Truths and a Lie icebreaker gathers up all the responses from each team member and turns them into an interactive quiz! The host will then lead everyone through the game and eventually unveil the correct answers!
"For the perfect Zoom Happy Hour"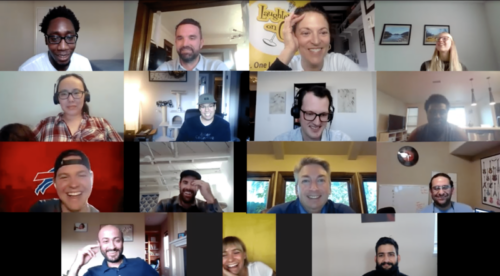 The Happier Hour is a chance for you and your fellow Zoomers to share laughs, drinks, and soon-to-be-inside jokes! Laughter On Call uses stand-up comedy to make Happy Hours even happier, more joyful, and less awkward.
Tip for this online icebreaker: Combine the Happier Hour with a Virtual Wine Tasting for further enjoyment and a full-fledged bacchanalian event.
How to get started: Give Laughter On Call a tap and get the giggles going in-person or virtually.
7. GIF Battle On Nectar
"Who can give the better GIF?"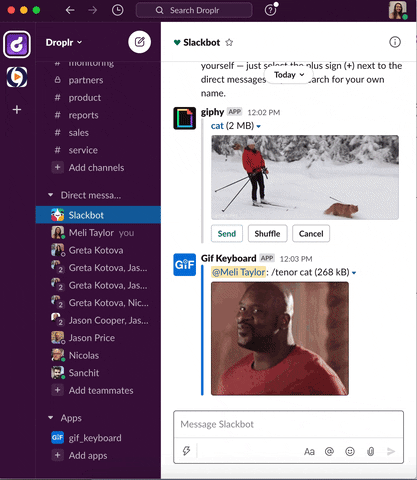 GIF courtesy of Droplr
The GIF Battle on Nectar is the GIF battle royale where everyone in the Zoom call posts a GIF along with 5 tokens. The winner for the GIF that most accurately answers the question posed by the Question Master is awarded the total number of tokens from everyone who submitted their GIFs. Think of it like Cards Against Humanity.
Tip for this online icebreaker: Make sure to get your GIF literacy up before the battle begins. The more GIFs you know, the more of an advantage you'll have over your competition — I mean, coworkers.
How to get started: Get on Nectar, an employee engagement and incentive platform, for streamlined communication and in-game rewards!
"Show how much you really know"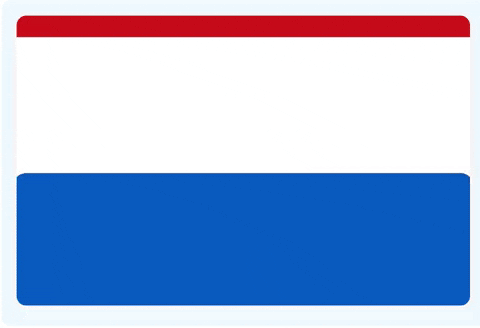 Test your coworkers with a super fun and brain-boosting icebreaker to kick off your virtual meeting in style! Simply, schedule the trivia for a few minutes before your Zoom call and use the first part of your meeting to see which one of you is the "Trivia Master" of the week! This trivia can be sent straight to your guests' inboxes so all they have to do is show up, open their email, and quiz away!
Tip for this online icebreaker: This virtual icebreaker will reveal who knows way too much about fun factoids so don't forget to award the winner of that week with a shoutout! They deserve the recognition and it will promote some healthy competition if you choose to make it a regular part of your weekly Zoom meeting.
How to get started: Put together a list of trivia questions before your call or let the professionals send out the quiz to your coworkers before your video call!
"No hungry hippos at this meeting"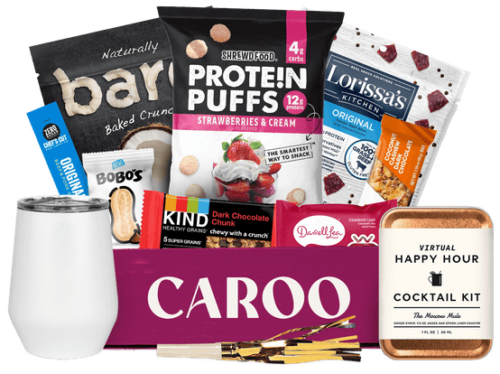 This zoom activity marries two of our favorite things: icebreakers and snacks. Start off the first five minutes of your meeting with a refreshment period where you can choose any of the available healthy & delicious snacks in your personal icebreaker box.
Tip for this online icebreaker: Don't forget the already included "Team Icebreaker Activity" nestled somewhere in the care package. It's a great way to get things started once everyone is logged on for the meeting.
How to get started: Talk to the employee care experts at Caroo who will get you set up with the number of icebreaker boxes you'd like for your group. They'll even handle the delivery to multiple addresses, so it's the least stressful icebreaker of your life.
"It's a painting party, not a painting class!"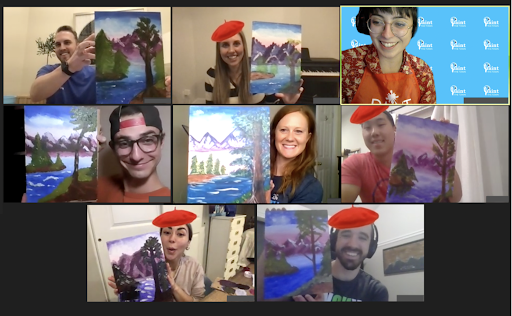 Who's ready to party–with paint! Bond with your team and indulge in a delightful guided painting experience with a private instructor. Each person will receive supplies to create their own masterpiece, and you can choose from over a hundred painting options!
Tip for this online icebreaker: This icebreaker activity will have guests sharing, chatting, and laughing during your virtual event, conference, or meeting.
How to get started: Get painting kits shipped right to your doorstep to start planning your next paint party night!
"Think fast!"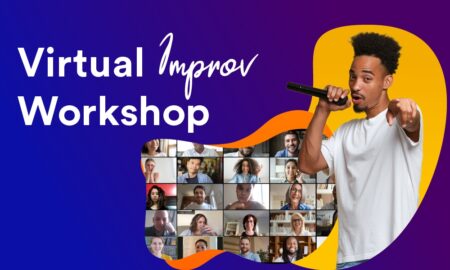 From sales to marketing to management, there's more to learn from improv than you might think. Help your team think fast and hone their communication skills with a variety of fun improv games hosted by a Second City-trained professional!
Tip for this online icebreaker: This activity is the perfect way to get even your most shy employees to step outside their comfort zone and join in on the fun.
How to get started: Book a free consultation to start workshopping your way to zoom fun!
12. The OMG Icebreaker 😮
"No freakin' way!"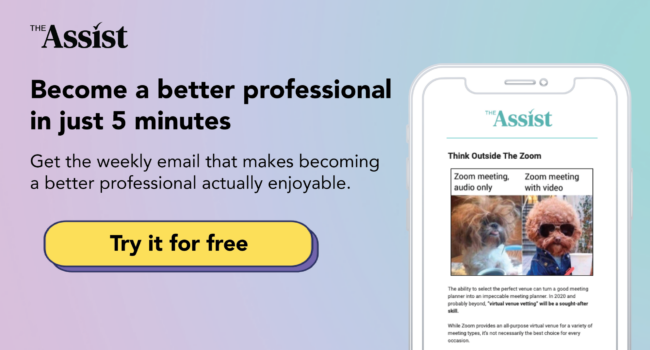 Brought to you by The Assist, a free weekly email that delivers workplace culture and productivity inspo, this virtual icebreaker activity will have your teammates dropping jaws and sharing laughs.
Ask your colleagues this question: "What is the craziest request you've ever gotten in your career?"
Tip for this online icebreaker: Ask your teammates to submit their responses anonymously to get the best responses. You can either keep them anonymous or turn it into a guessing game and try to match the responses to the correct colleague.
How to get started: Send the icebreaker question to your team beforehand and kick your virtual meeting off with the responses. To get more Zoom icebreaker ideas like this one, check out The Assist.
"It's the Catalina Wine Mixer!"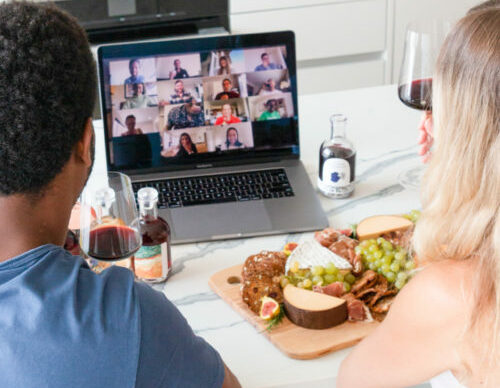 Virtual Wine Tasting brings the Catalina Wine Mixer or the Napa Valley experience right to your colleagues' homes. This fun icebreaker idea turns the dining room into a tasting room.
Tip for this online icebreaker: Book this virtual team-building activity half a month out and make sure all of your coworkers order the same Testing Flight for an optimal shared experience.
How to get started: Choose your ideal date for your preferred Virtual Wine Tasting and book away!
"How much does a polar bear weigh? Enough to break the ice"
Icebreaker Quiz is a virtual team building quiz that will be sent directly to your inbox or within the Assembly platform. This Zoom icebreaker tool works for teams ranging in size from 3 people all the way up to more than 1,000 team members.
Tip for this online icebreaker: You can use a curated list of icebreaker questions or develop your own custom set of questions!
How to get started: You and your coworkers or employees have to guess the correct answers to the automatically sent out quizzes by figuring out who said what. For an easy platform to set up an icebreaker quiz check out the free template on Assembly.
Bonus: Emoji check-in
"For your emoji-nal wellbeing"

They say certain things in life are a game of inches. Other things are a game of emojis. In this Zoom meeting icebreaker activity, every employee or coworker picks an emoji that reflects their mood.
Tip for this online icebreaker: Choose an emoji that will make people laugh! Have fun with it. The more absurd, the better.
How to get started: Get everyone to pick their emoji and if you want to add an extra layer of intrigue to the game, have sent their choices in anonymity and get everyone to guess who sent which emoji.
Get Your Free Icebreaker Questions Bundle
Zoom Icebreakers For Large Groups
"Shuffle up the day-to-day routine!"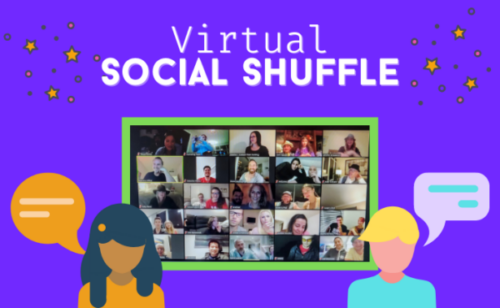 Virtual Social Shuffle is a connection-building group activity for remote teams. Each group learns fun facts about each other while working together to complete tasks and communicate.
Tip for this online icebreaker: This virtual work activity is designed to get everyone sharing about themselves. Really all that's left is just making sure everyone has a good internet connection!
How to get started: Reach out to Outback Team Building for a free consultation with their employee engagement consultants.
"Zoom-ba class, anyone?"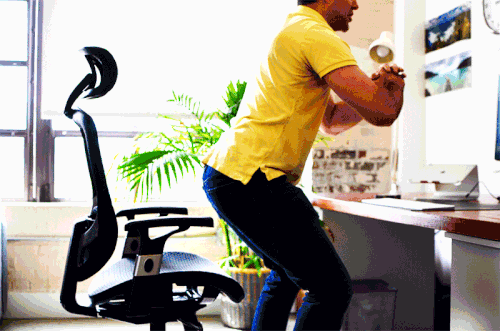 The Deskercise Class is perfect for easing the tension and stress of work. This work-from-home virtual fitness class keeps employees loose and limber through guided exercises that can be done right at the desk.
Tip for this online icebreaker: Relax and clear your mind for this equipment-free mind and body workout class. You and your coworkers will experience the perks of chair yoga, using your space to optimize your health, and several leg, arm, and back stretches.
How to get started: Get your Zoom link, instructor, and custom invitation for your participants! Or let a fitness instructor lead the Zoom call by booking an icebreaker with Deskercise Class.
"The at-home slice of paradise"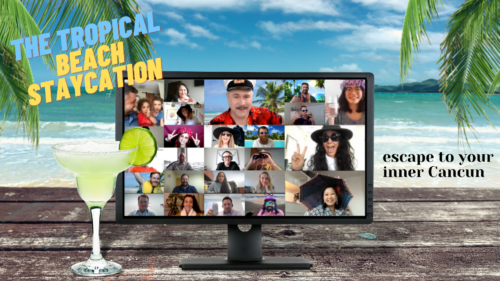 The Virtual Beach Staycation is the ultimate at-home vacation. This virtually chartered yacht takes you to a gorgeous beach in Cancun with oceanic soundscapes and a number of themed events — cabana-wear contest, anyone?
Tip for this online icebreaker: Bring your vacation apparel and keep it cool, calm, and carefree.
How to get started: Plan a Virtual Beach Staycation to set up a hands-free icebreaker to start staycation time!
Bonus: 30 Second Dance Party
"Dance the day away!"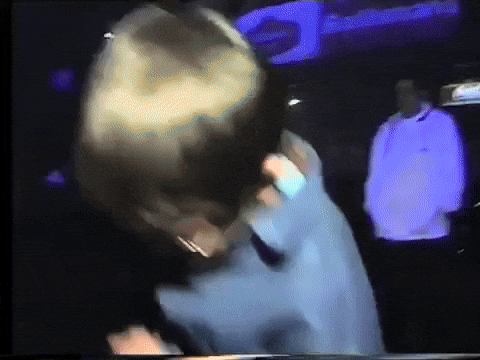 The 30 Second Dance Party is a great Zoom work meeting or video-conference warmup! Share your music, get others to share theirs, and then leave the cameras on and groove.
Tip for this online icebreaker: Dance like nobody's watching — even though everyone will be watching. Yes, the main point of this fun Zoom meeting icebreaker is to be playful, silly, and relaxed.
How to get started: Get everyone to play their favorite song and dance to it on mute so you are all essentially enjoying a silent disco experience together!
Get Your Free Icebreaker Questions Bundle
Zoom Icebreakers For Small Groups
"For getting everyone on the same frequency"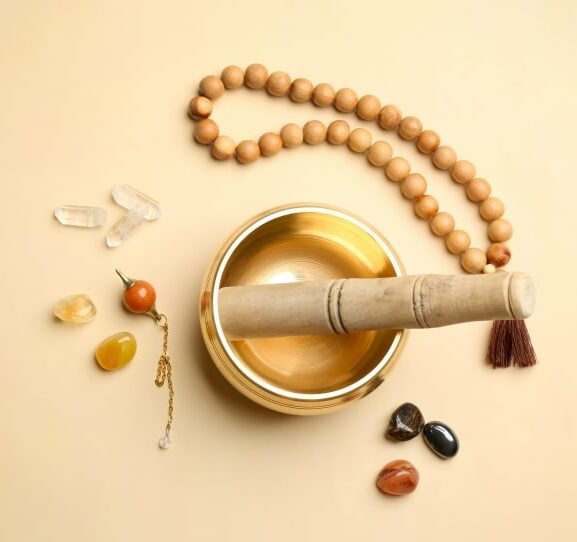 Sound Bath is the meditative Zoom icebreaker treat for small, intimate groups. You'll start with breath work before your sound therapist delights your ears with frequencies and sounds from drums, gongs, chimes, and singing bowls.
Tip for this online icebreaker: Close your eyes and follow your instructor's lead to experience the full mental and physical health benefits.
How to get started: A sound expert will lead you and your team through an auditory meditation for rinsing your mind with literal good vibrations.
19. Musical Guess-Who
"Matchmaking for musical taste!"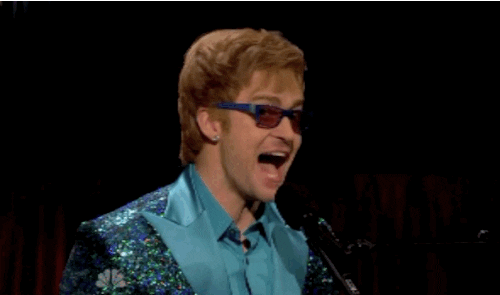 Musical Guess-Who brings the whole team together during company meetings by engaging them in one of the world's most popular pastimes — listening to music. There's a song for everyone — the question is: what song belongs to which person?
Tip for this online icebreaker: Get as funky and eccentric with your musical taste as you want! The fun part of the game comes from the surprise reveal of knowing who picked which songs!
How to get started: The host asks each participant to pick their favorite song or artist and submit their picks through Google Forms or email in advance. The host then plays 30 seconds of each person's song via YouTube, Spotify, or Apple Music and then each team member takes a guess at the musical who's who!
"Looking for an escape? We've got you covered!"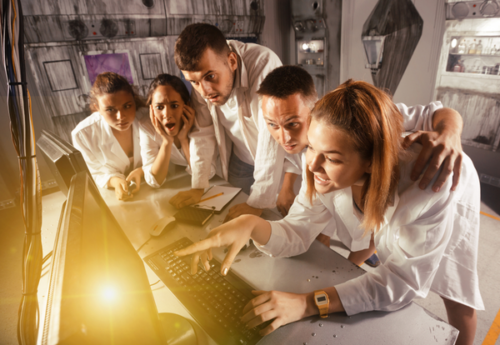 The 20 Minute Escape Room is the perfect Zoom meeting icebreaker. If you want an enthralling, adrenaline-pumping virtual experience, you've arrived at the right entry on our list.
Tip for this online icebreaker: For an hour-long version, you can go on an undercover jewel heist, a mission to Mars, an underwater world exploration, play Catch Meme if You Can, and pull an Indiana Jones and go treasure hunting in an ancient temple.
How to get started: Simply sign your team up on Escape Quest and let the escaping begin!
21. Riddle Zoom Icebreaker
"Navajo-style codebreaking!"

Virtual Code Break brings your team together to solve riddles, online puzzles, and trivia. By using screen-sharing features, you and your squad can try to crack the code in real-time.
Tip for this online icebreaker: Work together patiently to unravel this virtual riddle icebreaker activity. Not all challenges are created equal. The key is to improve your team collaboration!
How to get started: Reach out to Outback Team Building and they'll walk you through Virtual Code Break step-by-step.
22. Puppers, Kitties, and Pawsome Pets
"Show and tell — but for the furry friends!"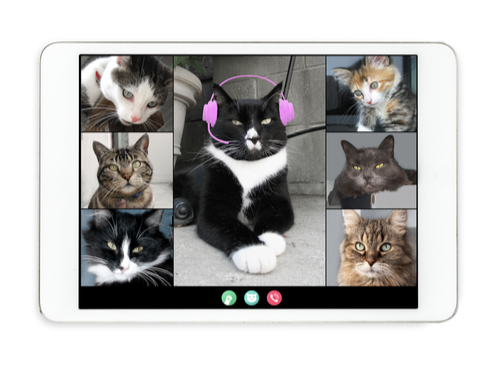 Puppers, Kitties, and Pawsome Pets is the perfect opportunity for everyone to show off their cuddly friends!
Tip for this online icebreaker: Invite your coworkers to show any kind of pet. While we love dogs and cats, some of them may have a pet bird or a snake they adore. All animals need a little loving.
How to get started: Give each meeting participant a couple of minutes to talk about their beloved pet!
Get Your Free Icebreaker Questions Bundle
Zoom Icebreakers: 5 Minute Activities
"Get a clue"

The 5 Minute Mystery is a great virtual team building icebreaker because it energizes the team around a singular cause — stopping a deadly murderer in its tracks!
Tip for this online icebreaker: This virtual murder mystery works best for distributed teams and hybrid workplaces. With features that allow it to be played from anywhere, you can accommodate your remote coworkers and the in-office coworkers so nobody feels left out!
How to get started: Simply sign up and let them send you instructions, a link, and clear next steps.
24. Post an Icebreaker Discussion Question
"For open-ended, unexpected fun"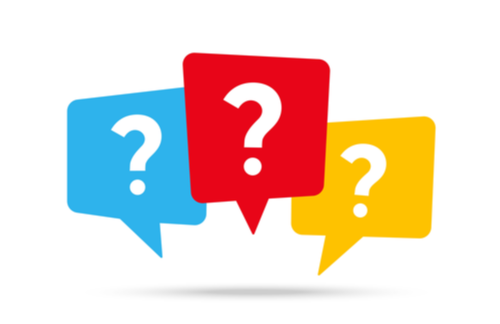 Posting an icebreaker discussion question is the best organic conversation starter!
Tip for this online icebreaker: Asking would-you-rather questions activates the imagination and makes everyone from the salespeople to accountants want to answer.
How to get started: Would you rather be invisible, immortal, or take a pill that gives you endless, perpetual joy?
25. What Do We Have in Common?
"We're not so different after all, huh?"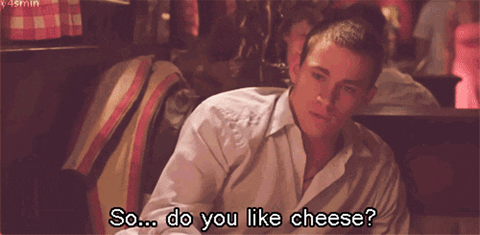 What Do We Have in Common? Is yet another excellent work meeting conversation starter that doubles as a 5-minute team activity.
Tip for this online icebreaker: Allow each small group five minutes to find a handful of shared experiences or things they have in common.
How to get started: After groups are formed, just let the conversations flow organically.
26. Icebreaker Joke Hour (5-minute long hour)
"Knock, Knock — Who's There?"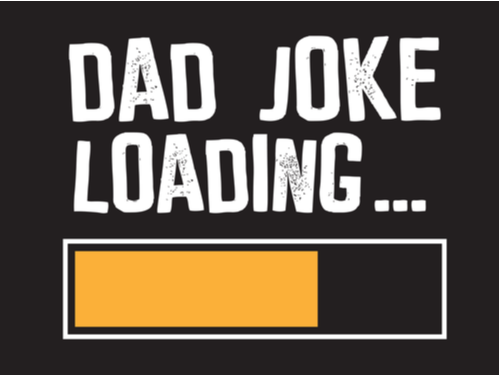 Were you ever a class clown? This may just be your time to shine in the corporate world. Just kidding…actually, I'm not — but you will be!
Tip for this online icebreaker: Let everyone know about this fun game ahead of time so they can come equipped with their best zoom icebreaker jokes.
How to get started: Anyone who wants to test out their comedy chops can try out their material during this great icebreaker activity.
Zoom Icebreakers: 10 Minute Activities
27. Whip Up An Afternoon Cocktail
"Mixing drinking and thinking? Sounds like the perfect brainstorm!"

Regular brainstorm sessions and meetings can be a bit mundane. This is one of the rare occasions you and your coworkers can drink on the job.
Tip for this online icebreaker: This video conferencing icebreaker is the ideal social lubricant. For the non-drinkers, make sure to accommodate them with non-alcoholic options.
How to get started: Order your team a custom cocktail kit from Sourced and if you know how to mix a mean cocktail, then feel free to be the facilitator dishing out the mixing secrets!
28. Share a Picture
"A picture says more than enough to break the ice"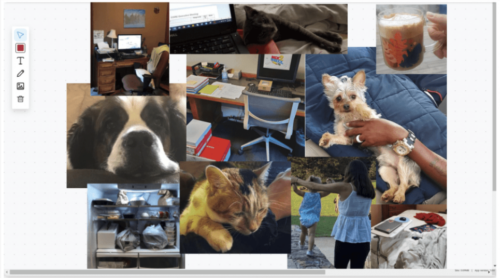 For the perfect conversation starter, get every team member to share a picture from their camera roll and talk about why it means something to them.
Tip for this online icebreaker: To add a bit of a surprise to this Zoom icebreaker, ask everyone to share the most recent picture on their camera roll.
How to get started: You can share pictures via Slack and then show them on Zoom or conduct this icebreaker however you want. The main thing is to create a safe space so everyone feels comfortable sharing a part of their lives!
29. Youtube Clip Madness
"The YouTube Effect"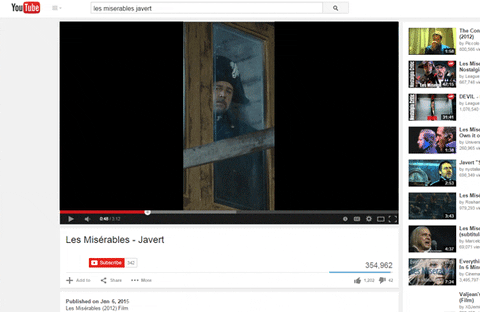 Watching YouTube videos during work? Bring it on! This icebreaker enables everyone to discover a YouTube video they like and then post the link of the video they chose to a shared document. Then, have everyone watch the clips and engage in short conversations about the ones they enjoyed the most.
Tip for this online icebreaker: Specify that the videos must be Safe-For-Work, restrict each clip to one minute in length.
How to get started: Just explain what the icebreaker is and let the YouTube Madness begin!
30. The "Care Package" Inbound Icebreaker
"Dream teams & care packages make the dream work"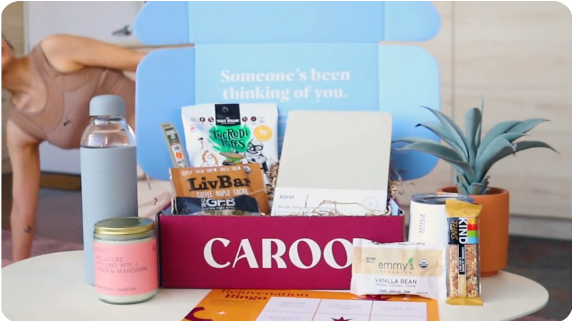 One surefire way to engage employees and to ensure that all attendees remain on task during a particularly crucial meeting is by putting together a care package for everyone!
Tip for this online icebreaker: Don't know what kind of a care package to choose and where to order it from? Look nor further! Caroo is an excellent option for snacks that are nutritious, and promote productivity and wellness.
How to get started: Contact Caroo for further details and to receive the perfect plan for your team.
31. Pass the Love Zoom Icebreaker
"Where is the love?"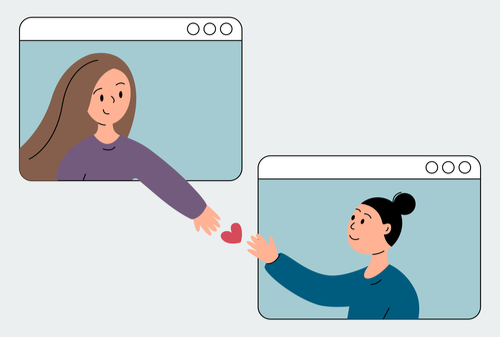 Not only does "Pass the Love" highlight the power of kind words, but it also strengthens the bond among coworkers. Colleagues will hang on to a beautiful thought and share it with the group. When the love is passed to you, you "receive" it by reaching to that side of the video frame and "passing" it to the other side of the frame.
Tip for this online icebreaker: Prior to the Zoom meeting, ask the team to think of something positive and have it ready to share during the Zoom meeting.
Get Your Free Icebreaker Questions Bundle
People Also Ask These Questions About Zoom Icebreakers
Q: What are Zoom icebreakers?
A: Zoom icebreakers are games and activities that are designed to improve collaboration, communication, and often, employee engagement via Zoom.
Q: What are the benefits of starting a zoom meeting with an icebreaker?
A: The benefits of starting a Zoom meeting with an icebreaker are deflating the tension and stress of the workweek, along with breaking up the monotony of the day-to-day work routine.
Q: What are some fun zoom icebreakers?
A: Some fun Zoom icebreakers can include whiteboard activities, scavenger hunts, tv show trivia, two truths and a lie, and much more.
Q: How do I choose a short icebreaker activity for Zoom?
A: The icebreaker activity you choose largely depends on what you're trying to accomplish.
Q: Are there any free virtual icebreakers that I can plan for my meetings?
A: Yes, in fact, most virtual icebreakers are free. At the end of the day, icebreakers are normally about stimulating conversation, so anything that can get people talking is a win.
Q: How do I know if my colleagues liked the online icebreaker game?
A: You should be able to tell if your colleagues liked the online icebreaker game by their overall engagement.