The coronavirus and quarantine made Zoom one of the most used apps out there. The video calling platform was known for helping family members stay in touch and much more, but during the pandemic, it became the go-to video conferencing tool for businesses. In a 2020 statistic from Backlinko,
"As of September 30, 2020, 3.3 trillion annual meeting minutes are hosted on Zoom. That's an increase of 65% from the 2 trillion meeting minutes logged in the previous quarter."
With the ability to change your background to appear to be on a working vacation in Hawaii or taking a break between skiing at the Alps, Zoom has made virtual commuting more fun. Additionally, the tech behind the platform is arguably the most effective in the videoconferencing space.
In a hurry? These are some of our favorite Zoom games for teams:
Considering, however, that many remote employees and distributed teams have been doing Zoom calls non-stop since COVID-19 shut down offices, it's time to spice things up 🌶 🔥 !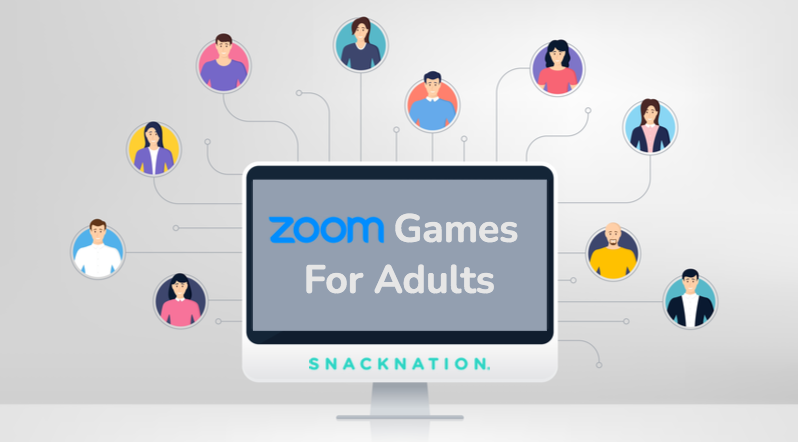 We sourced the 30 best Zoom games for adults in 2023 from our HR experts who have field-tested the games to make sure your employees will actually enjoy them.
From virtual scavenger hunts to murder mysteries, we've got you covered — plus, we've added bonus Zoom games for large groups & work teams — so let the games begin!
Want to become a better professional in just 5 minutes?
Page Contents (Click To Jump)
Zoom Games For Adults
Zoom games for adults are activities that can be done entirely via videoconferencing. The objective of Zoom games for adults is to increase employee engagement, break up the normal routine which will reduce Zoom fatigue, and help distributed employees stay tight-knit.
"For skills that will come in handy next time the stapler goes missing…"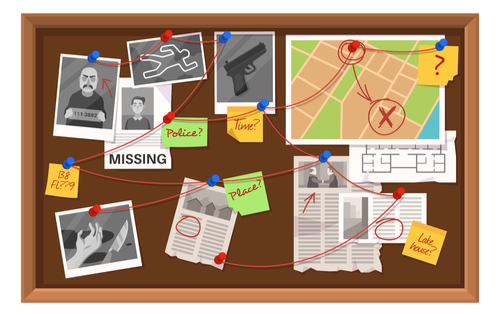 The Virtual Murder Mystery Party gets coworkers working together to solve a murder and stop the killer dead in his tracks!
Why you'll love this game to play on Zoom: This Zoom game is designed to improve your team's creative problem-solving skills in the most fun and exciting way possible. Can they stop the murderer or will the body count pile up?
How to get started: Channel your inner 👉 "Crime Junkie" and choose your next adventure.
"Escaping routine for a virtual room?!"
The Online Escape Room is an interactive virtual Zoom activity for playing with coworkers, employees, or friends. Everyone can work together to get out of the virtual escape rooms.
Why you'll love this Zoom activity: In order to complete the activity, teammates have to solve challenges, which will then help them go from one room to the next and the next.
How to get started: Plan an unforgettable escape room experience here.
"Survey says: this game is GREAT"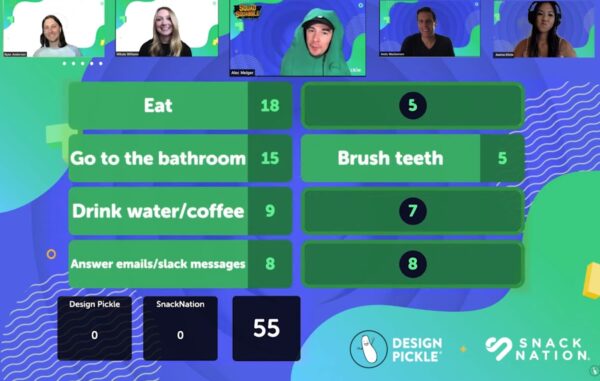 Contestants duke it out virtually to come up with the most common answers to survey questions as the clock ticks away. Correct answers earn your coworkers additional points. Incorrect ones, on the other hand, get buzzed!
Why you'll love this game to play on Zoom: This Zoom game for coworkers will pit teams against each other as a host leads them through Family Feud-style games. It's the perfect game to play on Zoom because it'll get teammates talking and building chemistry.
How to get started: Start guessing with a Coworker Feud game that will have your team in stitches.
"I'll take 'tons of fun' for 300, Alex!"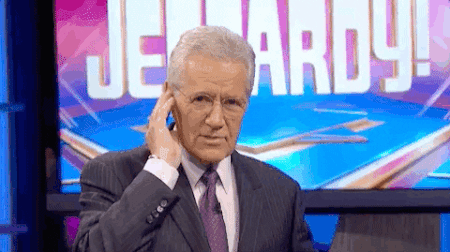 Zoom Jeopardy puts the virtual twist on classic jeopardy, giving players the chance to learn about interesting topics — all while having a party!
Why you'll love this game to play on Zoom: A game master hosts and shares the Jeopardy board with every participant in the video chat. In turn, the Jeoparty presents answers, which the players have to then match with questions. Getting answers right earns you points, while getting them wrong loses you points.
How to get started: Break into teams of 3-6 players and get the Jeopardy Party started!
"We've all heard of wine and cheese, but beer and cheese is a match made in heaven"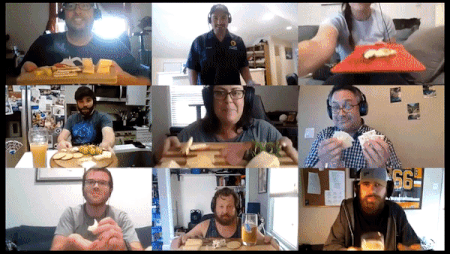 One habit that's endured the pandemic, is the afterwork drink. For some, their drink of choice is an evening wine. For others, they enjoy kicking back and enjoying a cold beer. Beer lovers will be happy to know that Unboxed Experiences offers virtual Zoom happy hour fun that pairs cheese with their favorite after-work beverage!
Why you'll love this Zoom activity: Similar to a real-life tour, virtual guides will lead your team through beer-related entertainment and activities such as a deep dive into pairing beer and cheese.
How to get started: When you sign up with Unboxed Experiences, they will deliver custom tasting boxes to participants before the virtual happy hour tour. Boxes include 2-5 beers and gourmet cheeses, smoked meats, and artisanal chocolates.
Get Your Free Conference Call Bingo Game Here
"What's an unspoken word? Find out with Taboo!"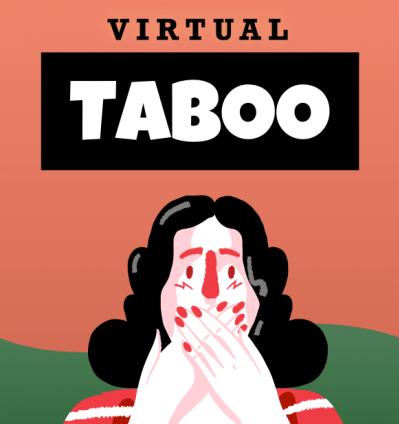 This online team building game gets teams to put on their thinking caps as they try to guess the target word before time runs out!
Why you'll love this game to play on Zoom: Virtual Taboo is the mobile-friendly twist on the classic board game for teams to test their word association and problem-solving skills.
How to get started: Each virtual taboo game room is comprised of 2 teams with a couple of players up to a handful.
"You are NOT the weakest link"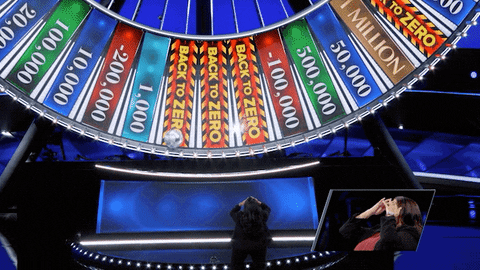 Virtual Game Show Night is a virtual activity that your team will absolutely love and want to play every single night. Teams will play against each other from anywhere and at any time.
Why you'll love this game to play on Zoom: This head-scratching virtual game show helps coworkers to think critically and collaborate on finding solutions to problems – all this while having the time of their lives.
How to get started: Start planning who your contestants will be at your virtual game show night. If you need some game show ideas, you can check out:
"Get the scoop on this delicious digital event."
Is there a more universally loved treat than ice cream? We don't think so. This endlessly fun virtual event turns your coworkers' homes into the neighborhood malt shop. Everyone is shipped all of the ingredients needed to make delicious homemade ice cream and ice cream floats, and this event is led by a fun host that leads the ice cream making event every step of the way.
Why you'll love this Zoom activity: I mean, come on, it's ice cream. Need I say more? Plus, this event is easy to plan and execute whether you have 5 friends on your zoom or much more.
How to get started: Start planning your Ice Cream Float Experience to host the sweetest event on Zoom!
"How much does a polar bear weigh? Enough to break the ice…"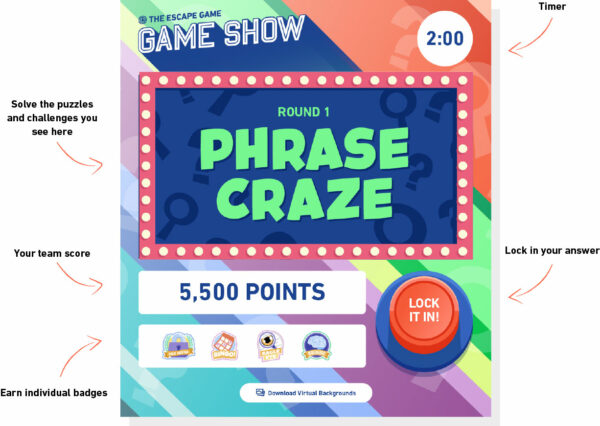 Can you guess which common phrase each illustration is trying to get you to say? This Zoom game will have two teams squaring off in fast-paced rounds of game show fun!
Why you'll love this game to play on Zoom: Zoom Puzzle Game Show does not require your team to be tech-savvy or to learn elaborate rules. Set-up is easy and the game is fun for everyone.
How to get started: Connect with Zoom Puzzle Game Show to get an expertly hosted Zoom activity for your team.
"Office Games are the next-level thing"
Virtual Water Cooler offers a variety of activities and icebreakers that everyone will enjoy from the comfort of their homes!
Why you'll love this Zoom activity: A great team building activity that boosts your team's morale and increases motivation and productivity.
How to get started: Crown the champion of the workplace with the interactive Virtual Water Cooler experience.
"Happy hunting!"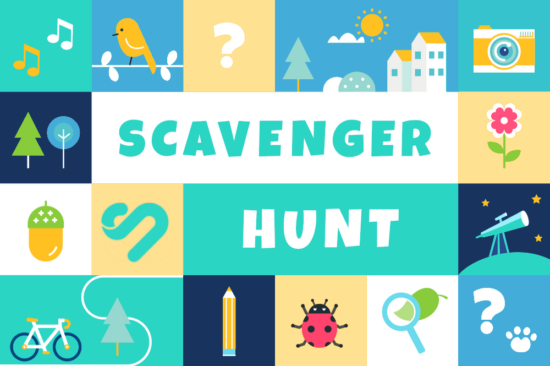 Virtual Scavenger Hunt could be as simple as sending your employees looking for certain keywords on a website.
Why you'll love this Zoom activity: If you offer an incentive, they'll have a blast competing because they know that if they win, not only do they get bragging rights, but they get a substantial prize!
How to get started: Figure out what you want them to search for, pick out a prize for them, and get them hunting!
"Warm up the party and break the ice"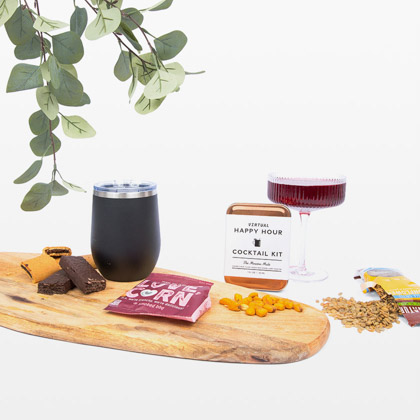 A fun team-building kit is a perfect marriage of team bonding, employee engagement, and meeting productivity. Kick off your video call with a 10 minute icebreaker that will have your employees fed, chatting, and maybe even sipping on a cocktail courtesy of the virtual happy hour cocktail kit.
Why you'll love this game to play on Zoom: Delivered to your team members straight to their doorstep, you won't have to worry about logistics, and your colleagues won't go hungry during a productive Zoom meeting.
How to get started: Explore the Caroo catalog to get started on your path to icebreaker heaven.
"For lots of laughter, joy, and team bonding"
Virtual Comedy Hour is the perfect way to let employees or coworkers bond with one another. Since the beginning of time people have gotten close to each other through shared laughter.
Why you'll love this game to play on Zoom: Besides their stomach, the surest path to someone's heart is to make them laugh. That's why your team will love you for planning a virtual comedy hour to put a smile on their faces!
How to get started: Book a virtual comedy hour to run a smooth zoom activity for your team.
"Put on your explorer's hat"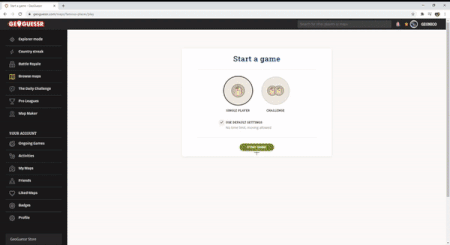 Enjoy a virtual tour around the world with GeoGuessr. This game tests your geography knowledge and challenges you to identify settings.
Why you'll love this game to play on Zoom: This game promotes critical thinking while ensuring your team is having a blast.
How to get started: Visit GeoGuessr to start playing.
"The game of deduction…and werewolves!"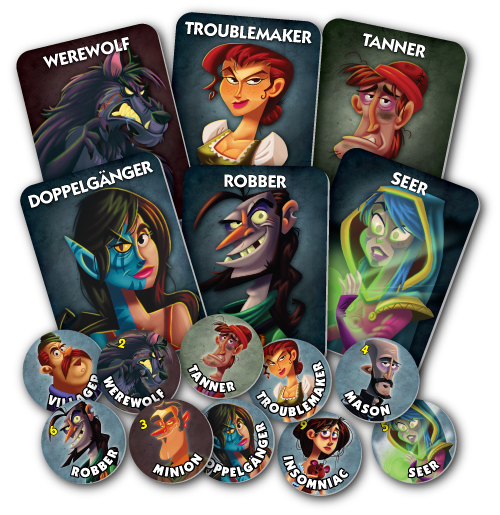 Werewolf is the ultimate party game. Your team will be divided into groups and roles will be assigned to each – the goal is to be the last one standing.
Why you'll love this game to play on Zoom: Werewolf allows the same team members to cooperate and communicate. This game is all about strategy and planning, so your team has to brace themselves for one h**l of a virtual game night.
How to get started: Just create your online Werewolf game, log into Zoom, make the narrator the host, invite friends, review the game's rules, and you're ready to roll.
"Zoom through time with trivia"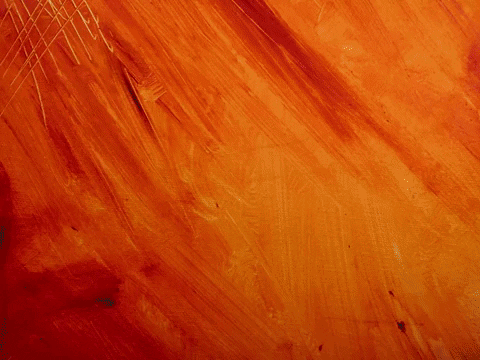 Virtual Trivia By The Decades is the ultimate game of time traveling trivia, which takes players from the 1950s all the way through the 2000s!
Why you'll love this game to play on Zoom: Virtual Trivia By The Decades is perfect for playing over Zoom because your team members can either download and play directly from their screen or print off copies so they can play with pen and paper!
How to get started: Channel your inner time traveler with Virtual Trivia By The Decades.
"Keep them guessing"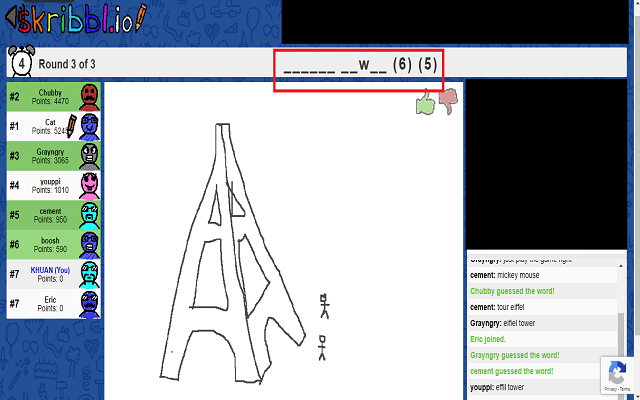 A drawing game paired with a guessing game is a cherry on top! This multiplayer virtual game is available in different languages and can support up to 12 players.
Why you'll love this game to play on Zoom: This game enhances non-verbal communication, promotes collaboration between your team members and is definitely a great bonding opportunity.
How to get started: Try out Skribbl for free.
Zoom Activities For Adults
Zoom activities for adults are designed to capture their attention and entertain them in a way that their normal routine may not.
Get Your Free Conference Call Bingo Game Here
"Pasta deliziosa!"
Who wouldn't love to have the secrets of Italian cuisine? Pasta Making Class will give you the opportunity to learn how to make mouth-watering pasta and learn some culinary tips and tricks from a professional chef.
Why you'll love this Zoom activity: Good food is good for team spirit. This cooking experience will engage team members and is perfect for groups of any size.
How to get started: Send out a recipe list and talk to your chef to help you host a three-star affair.
"Unleash their virtual Vincent Van Gogh"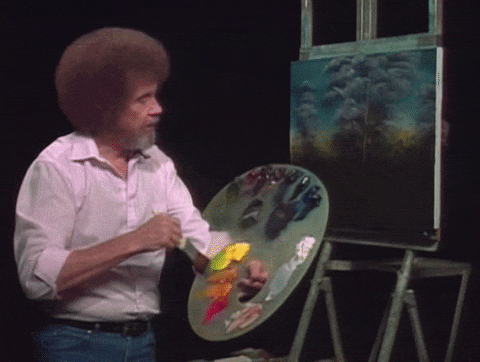 This virtual painting party teaches your coworkers how to paint using acrylics. In fact, expert art instructors serve as your own personal Bob Ross and show you and your team how to paint via Zoom!
Why you'll love this Zoom activity: During a live, step-by-step demo, they'll learn everything from basic to hard techniques, they'll experiment, and they'll recreate a famous work of art as closely as their skill will allow.
How to get started: Start planning your virtual painting party to discover the next Picasso in your group!
"Put together your own smorgasbord"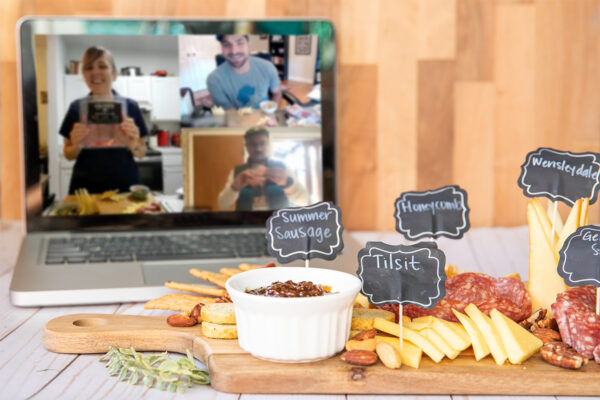 This one-of-a-kind virtual event teaches your team how to build their own delectable charcuterie boards right from the comforts of home. Perfect for home cooks of any skill level, this hands-on experience is expertly led by a live event host who takes everyone through the ins and outs of artfully cutting and decorating charcuterie ingredients.
Why you'll love this Zoom activity: Everyone walks away with new culinary skills to show off at parties in the future. You'll learn how to craft crazy charcuterie elements like salami roses and how to frame your board like an expert chef. Oh, and did we mention you get a crazy amount of gourmet food in every kit?
How to get started: Start planning your event with the Unboxed Experiences team today!
"Upgrade from the sack lunch."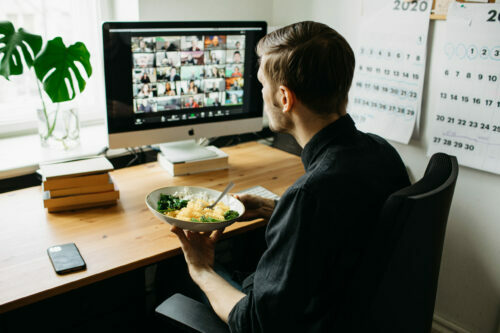 This Zoom activity for coworkers spices up your lunch hour with a bit of socializing and bonding. Just make sure to schedule this activity on a day when your team is not bouncing from meeting to meeting to prevent Zoom fatigue.
Why you'll love this Zoom activity: It is a great way to let your team relax by setting them up with a free lunch courtesy of a virtual credit card that offers a large selection of vendors. All they have to do is order their food and it will be delivered to their doorstep.
How to get started: Host a Zoom lunch with remote employee catering via a Hoppier employee engagement card.
"For the love of wine"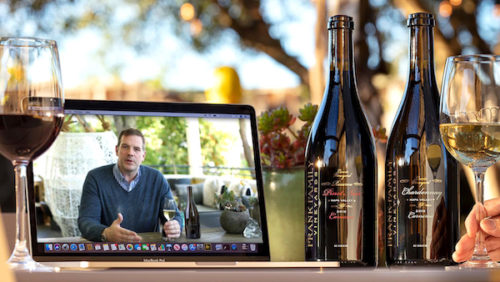 Sip, savor, repeat. Your team can now enjoy an online wine tasting experience that will be nothing but memorable.
Why you'll love this Zoom activity: Good talk over glasses of wine will have your team wind down, share stories and have the best time ever.
How to get started: Grab some wine and start planning your next tasting experience.
"It's all about balance baby"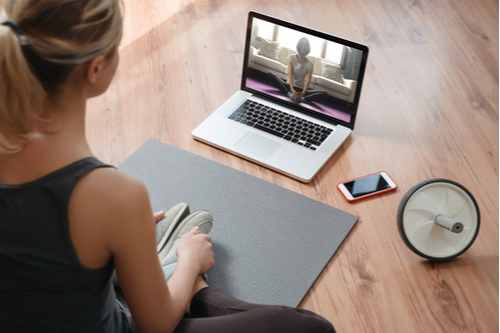 Virtual Yoga Class is a mental health-boosting Zoom activity for adults! Professional yoga instructors will guide you through different yoga poses that promote relaxation and balance.
Why you'll love this Zoom activity: Virtual Yoga Class clears your head, improves your physical and mental health and is a great team building activity.
How to get started: Plan your yoga retreat with your fellow participants.
"The company turns into a casino — virtually"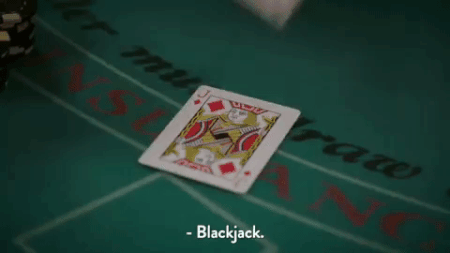 Virtual Blackjack is the professionally-led blackjack game for putting your coworkers or employees gambling skills and good fortune to the test!
Why you'll love this Zoom activity: In this classic card game, each participant tries to get as close to 21 without the sum of their cards exceeding it.
How to get started: Your host will establish the rules and then give tips, hints, and secrets to Blackjack mastery during the virtual company game! Each game should last about 1 to 2 hours and work for up to 15 people per "table."
"Winning one letter at a time"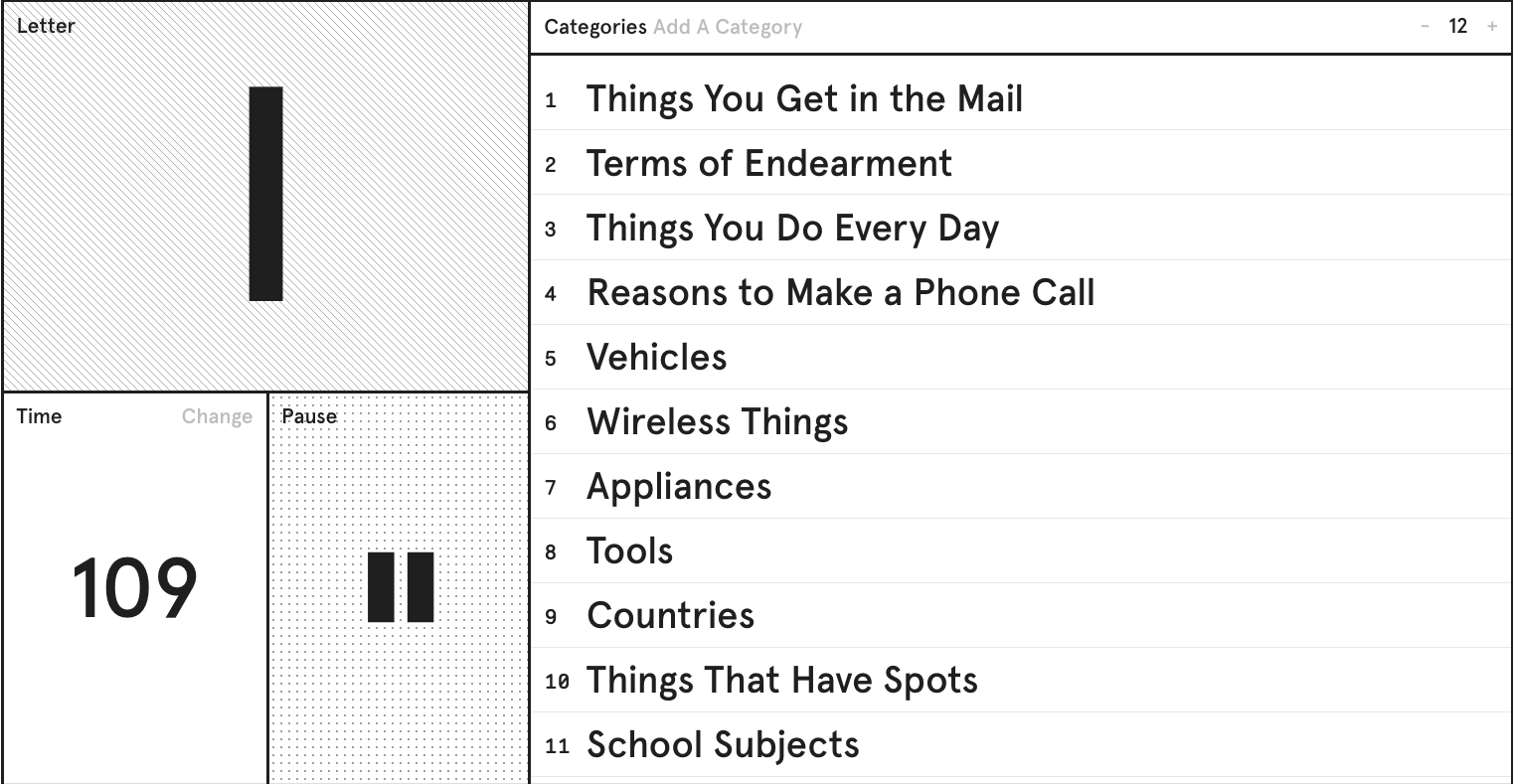 Based on the Parker Brothers party game, this creative-thinking exercise lets players contest each other by naming objects in a set of categories based on an initial letter within a given timeframe.
Why you'll love this Zoom activity: Scattergories is fast-paced and there's never a dull moment, so your coworkers will constantly be blurting out answers!
How to get started: You can easily set it up on Zoom yourself or head to Scattergories Online.
"Get ready to take over the world…muahahahaha!"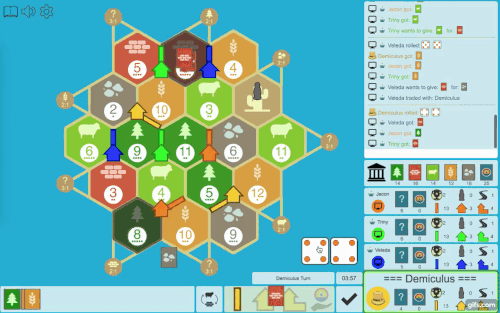 If you've ever played Settlers of Katan or Risk, Colonist.io takes elements of both. Build settlements and start churning out resources. Resources can be used to build a city, a settlement, a road, trade with other settlers, or buy a development card
Why you'll love this Zoom activity: Your goal is to build the longest roads, the largest armies, and get the most points. That, of course, is how you conquer the world!
How to get started: Send out the game invite, begin building your strategy, and have NO MERCY!!!
26. 5-Minute Presentation Night
"Welcome to my Ted Talk!"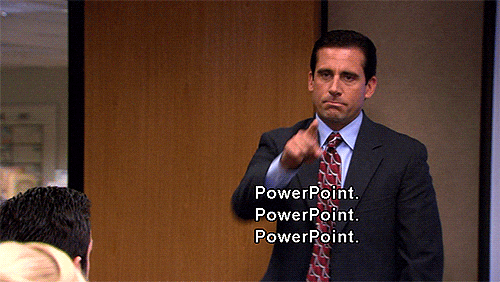 For this fun Zoom activity for adults, everyone prepares a topic of discussion and a few PowerPoint slides and then talks about something interesting. For example, you could make a presentation about why pineapple does belong on pizza or what the top five most difficult activities would be for a tyrannosaurus rex (tennis, to name one).
Why you'll love this Zoom activity: Every team member gets five minutes to make their case. This will also be great because you'll learn about some of the secret passions of your colleagues as they make the case that Backstreet Boys was the superior boy band over NSync (which of course they were).
How to get started: Set a date, get your presentation ready, and be ready to captivate your audience!
Pro-Tip: For more ideas, check out SnackNation's guide to 5 Minute Team Building Activities for groups who want to bond but don't have a ton of time!
"Find out who is the most dice-ptive!"
Two or more players try to detect each other's deceptions. Each player has a set of dice, they all roll, and then make bids to guess what dice the others have concealed!
Why you'll love this Zoom activity: Liar's Dice originates in South America and will end up becoming an office favorite soon enough.
How to get started: Lay out the rules, play a practice game, and start dicing it up and deceiving.
Zoom Ideas For Adults
You're never too old to have a little fun! Zoom ideas for adults are designed to spice up the day with a game, an activity, or anything that'll get people spending quality time together.
Get Your Free Conference Call Bingo Game Here
"Cheers to you and your team!"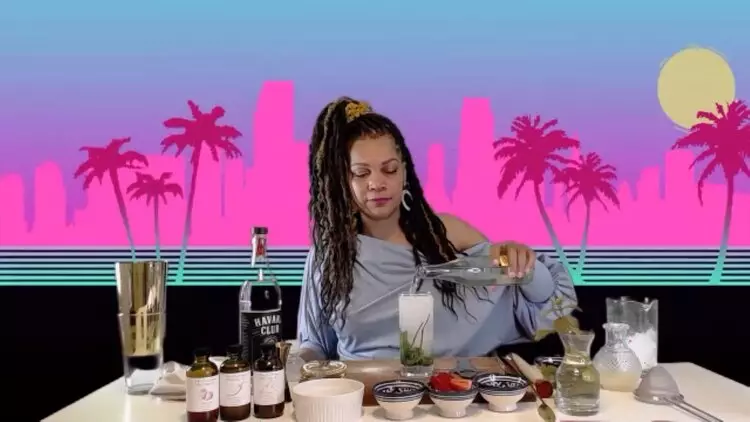 With this virtual happy hour activity, Sourced delivers mini cocktail kits to each participant's front door and gives a demonstration via Zoom so your teammates will all be master mixologists in short order!
Why you'll love this Zoom activity: On top of the drinks and the cocktail class, your coworkers will get to participate in exciting trivia and Q&A to perfect their knowledge.
How to get started: Gather your supplies and start making the best Zoom cocktails out there!
"How much do you really know?"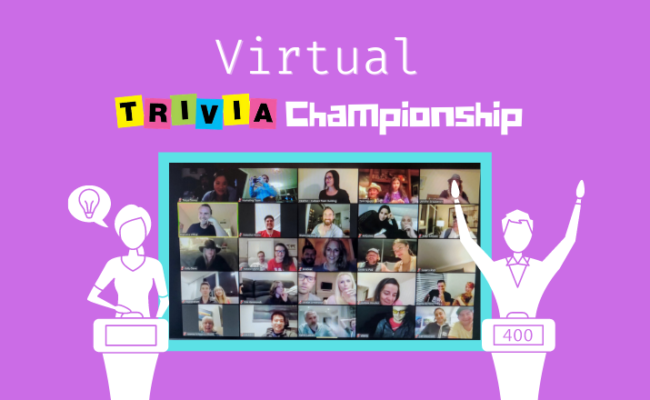 This virtual trivia experience lets colleagues test their knowledge against each other. In this battle of wits and wills, teams attempt to finish at the top of the leader board
Why you'll love this Zoom activity: The Virtual Trivia Championship is a fantastic activity for remote teams and workers.
How to get started: Compete in the biggest trivia championship to crown your next winner!
Pro-Tip: For more fun and razy brain games, check out SnackNation's list of the top online trivia games to play on Zoom.
"A little acting, a little guessing, a lotta fun"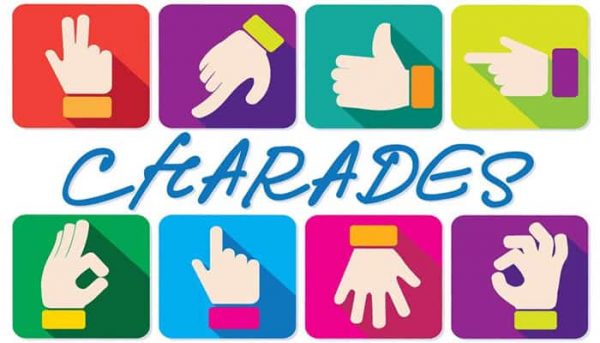 Charades is an group game you've probably played since childhood, so you know how much fun it can be. Plus, it's super simple to play and the impressions are hilarious — especially when they're bad.
Why you'll love this Zoom activity: The key is that you can't talk or say what you're acting out, which leads to ridiculously incorrect guesses and oftentimes miming that's outrageously off-the-mark.
How to get started: Send a Zoom invite to your coworkers, review the rules, split up teams, and cut loose with the gameplay!
"Quips going back and forth so fast it'll give 'em whiplash"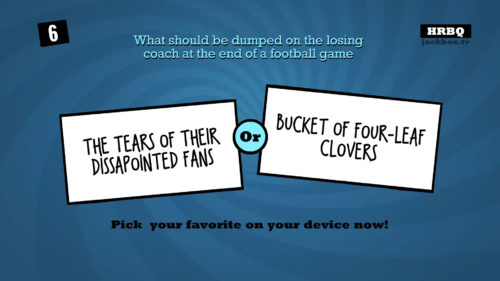 Quiplash is the humorous game of wit that'll make you laugh till your stomach hurts!
Why you'll love this Zoom activity: Pull out your phone or tablet to answer a series of curious questions and prompts. For example, where does a leprechaun really hide its gold if not at the end of a rainbow? The best part about Quiplash is that there aren't any right or wrong answers. It's just pure fun!
How to get started: Quiplash is for 3 to 8 players; however, your entire group can watch and vote on their favorite answers!
"Watch distributed teams light up during a virtual trip to the City of Lights"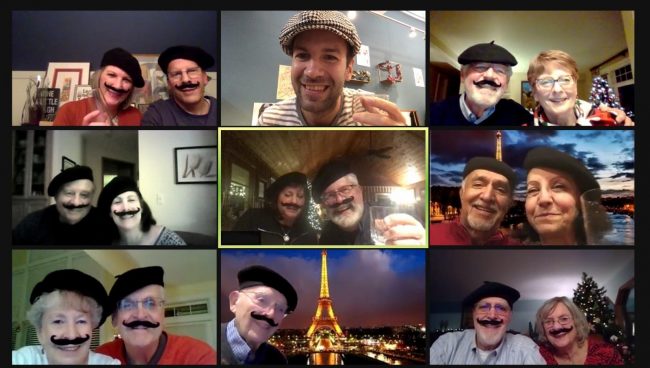 Virtual Trip To Paris allows your team to choose between live bike rides on the streets of Paris, wine and cheese tastings, French vocabulary and stereotype trivia, a virtual Parisian party, and much more.
Why you'll love this Zoom activity: Who doesn't love travel? What's even better is when the travel is brought to you. Sounds counterintuitive, but it's never been more comfortable globe trotting than it is with the Virtual Trip to Paris.
How to get started: A Parisian will host your team through all the aforementioned activities and much more such as a virtual picnic, which will deliver a real picnic basket full of French delicacies!
Pro-Tip: Woyago also offers full-immersion virtual tours of Italy, Spain, India, and more!
"Happiness is … finishing a crossword puzzle"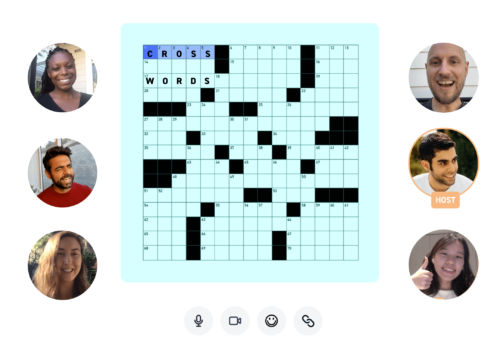 Crossword puzzles are the new mental yoga. If your team loves a good challenge, Crossword Puzzle is what they need. Caution: This can get too addictive!
Why you'll love this game to play on Zoom: Not only is Crossword Puzzle fun and teaches patience, but it also lets your team bond and have a laugh while putting their mental flexibility into work.
How to get started: Search this giant catalog to find the right themed crossword for your group!
"Like a night out at the theater but in with the team!"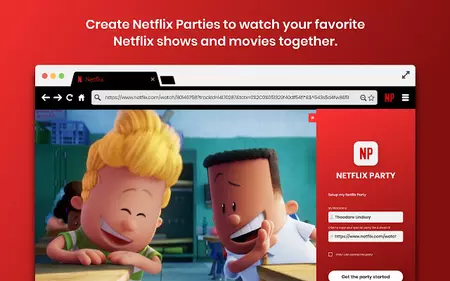 Zoom, Netflix, & Chill is the perfect way to get your team to unwind!
Why you'll love this Zoom activity: Send each teammate popcorn and a Zoom invite for screen sharing. To take it a step further, send out a poll to your coworkers with a few popular movie options so that people are more likely to actually enjoy the winning movie!
How to get started: After your team has picked out a movie or a tv show, the host just needs to share their screen and press play and everyone can enjoy via webcam!
"For bringing out the child-like sense of play in your coworkers"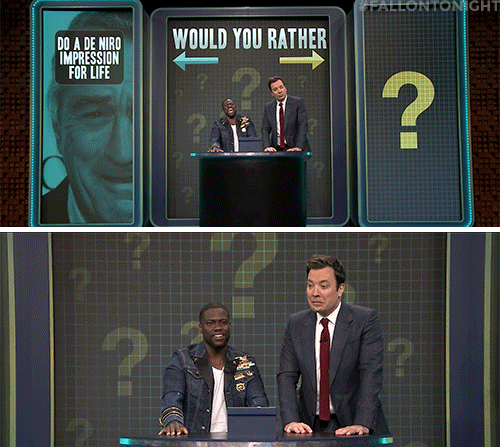 Would You Rather questions are a great icebreaker tool or team building activity to make employees or coworkers feel closer to each other and get a distinct idea of each other's personalities.
Why you'll love this Zoom activity: The beauty of Would You Rather is that it generates feelings of surprise at both the questions and the answers. Additionally, it helps employees actually get to know each other. The usual pretense and concern of opinion that comes with being in a traditional office setting will dissipate in the virtual context of Would You Rather.
How to get started: Start asking the right would you rather questions and get ready to receive shocking, surprising, and downright silly answers!
Get Your Free Conference Call Bingo Game Here
People Also Ask These Questions About Zoom Games For Adults
Q: What are zoom games?
A: Zoom games are contests people can compete at or play together virtually.
Q: What are the benefits of playing a zoom activity with your team?
A: The benefits of playing a Zoom activity with your team include improved communication, collaboration, rapport, and much more!
Q: What are some ideas for zoom games to play in 2023?
A: Some ideas for Zoom games to play in 2023 are anything that can be done virtually considering it appears that the pandemic may continue to affect the workplace for some time to come. As for a few specific ideas, truth or dare, karaoke, word games, a bingo game, Never Have I Ever, Guess Who, cards against humanity, and pictionary can all be done over Zoom.
Q: How do I choose the right zoom activity for adults?
A: Choosing the right Zoom activity for adults is based around what you're trying to achieve. Consider whether you want to entertain, educate, or team build.
Q: Are there any free zoom games to play with your coworkers?
A: There are plenty of free Zoom games to play with your coworkers. In fact, some of the best ones don't cost anything at all. However, it's nice to have a host if you have a large number of coworkers.
Q: How do you make a zoom meeting fun?
A: Making a Zoom meeting fun largely depends on the company culture it helps create or the one you've already established.