Remote work and remote meetings are looking like they are here to stay. The unpredictability of the last couple of years accelerated the full-on embrace of a flexible work model.
Now, unlike ever before, the idea of working-from-home or at least taking a hybrid approach is something employers are adopting in order to remain attractive to employees and job candidates. According to a 2021 survey,
"Globally, 16% of companies are fully remote. The same study found that about 62% of workers aged 22 to 65 claim to work remotely at least occasionally."
One of the most widely used online tools for companies is Microsoft Teams. This workspace chat, videoconferencing and file storage software is not only a super easy resource for teams to adopt, it's also insanely popular.
After all, Teams recently passed a pretty significant milestone: 270 million monthly active users. That's a lot of people.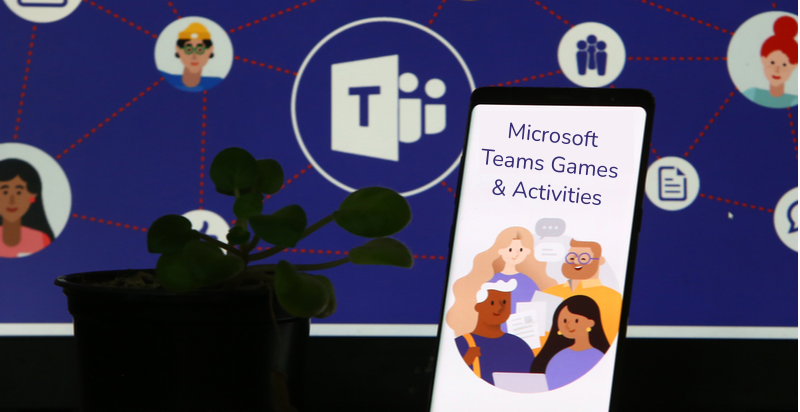 Besides increasing communication and collaboration between employees, this tool also can be used in a variety of fun and interactive ways. That is why we've curated a list of the 10 best Microsoft Teams games to play in 2023.
Continue reading to find out the top ten MS Teams games along with fun Microsoft Teams activities that groups will love!
Want to become a better professional in just 5 minutes?
Fun Team Building Games To Play On Microsoft Teams
Microsoft Teams games for team building are online games that participants can enjoy together through the videoconferencing and communication platform.
You and your coworkers or employees can play virtual team building activities, brain-busting trivia games, and anything that's fun and engaging from anywhere in the world with MS Teams enabling these virtual interactions. But here, we've compiled the best of the best — the most fun, the most intriguing, the most laugh-filled games on this side of the world wide web.
1. Virtual Murder Mystery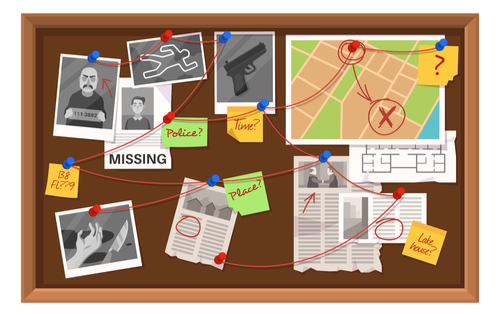 A Virtual Murder Mystery is an online game that players can join in on from anywhere in the world. These remote activities merge team members or friends together virtually to solve mysteries and stop fictional crimes dead in their tracks!
Why this is a fun MS Teams game: If the popularity of true crimes on Netflix is any indication, people are attracted to mysteries and trying to follow clues. We all love an old fashioned whodunnit.
Some of our favorites:
🔪 Clue Murder Mystery – This online team building game turns your team members into detectives looking to uncover who had the motive, means, and opportunity to murder the victim.
🚂 Murder On The Mystery Express – Players head towards ancient ruins on a train filled with shady figures all while trying to disrupt the killer's plans before the destination is reached.
🧟‍♂️ Plague Doctor – You and your coworkers can venture back to 18th century Prague, led by a plague doctor — and simply have to do one thing: survive!
Crack the case — and employee engagement — with a Virtual Murder Mystery!
2. Game Show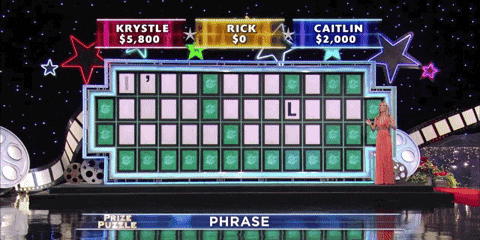 Game shows have been around since the 1930s; however, modern day game shows have evolved from the television to streaming services and now, unlike ever before, can be played by people right in the comfort of their homes.
Why this is a fun MS Teams game: Game shows enable employees or coworkers to test their wits, work together, and laugh at the bloopers and misfires that naturally occur with even the wittiest participants.
Some of our favorites:
👨‍👩‍👧‍👦 Family Feud – Each team competes in a Family Feud style game led by a charismatic professional host.
💲 Price Is Right – While they've got activities for pop culture lovers, karaoke enthusiasts, and a wide variety of hobbies, the classic game show the Price is Right is primed and ready for your team.
Tune in with you your group and let the Game Shows begin!
3. Escape Rooms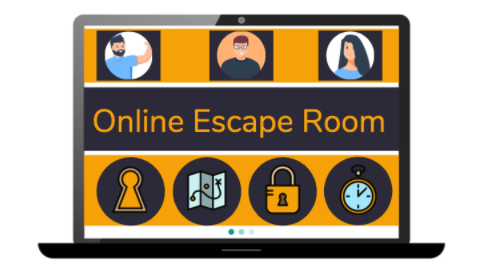 Escape Rooms are virtual or in-person challenges in which participants have to find their way out of a tricky scenario using clues and hints and solving riddles and puzzles. An Escape Room is usually meant to be immersive, interactive, and to make players feel the intensity of the clock ticking down.
Why this is a fun MS Teams game: Escape rooms are an exciting way of dialing the pressure up in the middle of a game and watching who has the creative problem solving skills get out in time!
Some of our favorites:
💎 Jewel Heist – Discover clues, think outside the box, and crack brain-busting problems as you and your team work to uncover hidden stolen jewels.
🛰 Space Escape – Race the clock to wind from room to room in a spaceship and prevent intergalactic destruction.
🏚 The Haunt On the Hill – Help your team escape an abandoned house with the guidance of a mysterious spirit.
Whether you end up trying to escape an abandoned house, uncover hidden jewels, or make it out of space in one piece, the name of the MS Team game is the same: stay alive.
4. Unique Games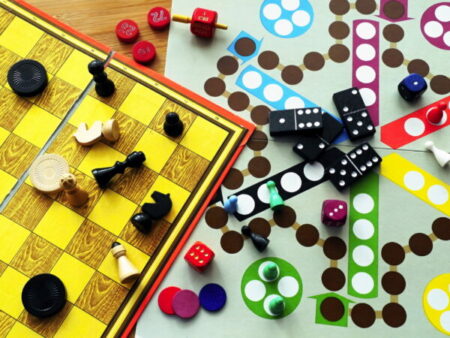 Unique Games are MS Teams activities that are perhaps a bit outside of the kinds of games groups normally play together. In many cases, Unique Games take a twist on a game you may have heard of or even played before.
Why this is a fun MS Teams game: Unique games are perfect for mixing things up and taking a road less traveled. Breaking routine is critical when it comes to employee engagement and unique games certainly disrupt monotony in the best way. Team meetings can be taken to a new level of fun.
Some of our favorites:
💃🏻 Drag Queen Bingo  – This virtual bingo is hosted by a seriously talented, ultra-fabulous drag queen.
🐎 Horse Racing – Watch 8 heart-pounding horse races and place bets (the bonus is the selection of races between ostriches, puppies, camels, and much more).
Instead of playing generic games, give these one-of-a-kind activities a go!
5. Quick Microsoft Teams Icebreaker Games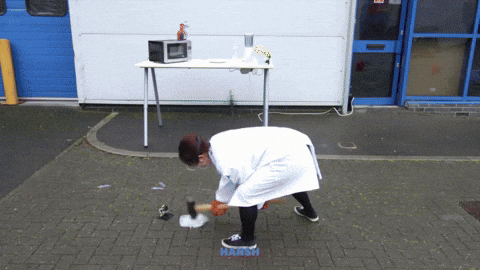 Quick Microsoft Teams Icebreaker Games are games that can used as means of introducing coworkers, getting to know new hires, onboard team members, or integrate employees into the company culture more quickly.
Why this is a fun MS Teams game: Quick icebreaker games are fun because deep down most people want to be seen, known, heard, and recognized for their individuality even in a professional setting.
Some of our favorites:
🎯 Mini Games – 8 mini brain teasers and puzzle games like reading and deciphering gibberish out loud, guessing which tune is which, and playing other hilarious zoom games.
🔍 Team Hunt – Guess your coworkers in this classic who's who game after sharing trivia and fun facts about yourself.
✏️ Pictionary – This online drawing game challenges the guessers and the artists to ready their wit and their visual hints.
Time is precious, so make the most of yours with these Teams icebreakers!
Fun Team Building Activities To Play On Microsoft Teams
Microsoft Teams activities for team building are online activities that can be participated in by employees, coworkers, friends, and whoever wants to join in from anywhere in the world.
The best MS Teams activities are team building events that serve to build chemistry, give people something to talk about, and keep them engaged. Read on to find out the very best MS Teams activities to excite and enthuse your virtual workplace!
6. Shippable Experiences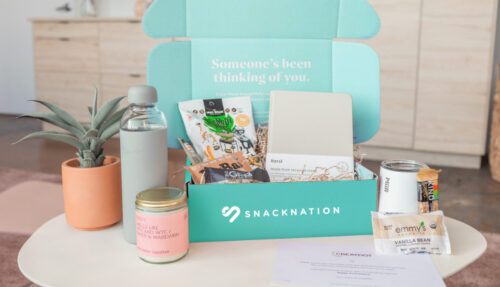 Shippable Experiences can simply be products packaged together the purpose of enjoyment or entertainment, but what usually separates a Shippable Experience from a care package, for instance, is a Shippable Experience features an element of learning or immersion in a fun, new skill.
Why this is a funMS Teams activity: Shippable experiences bring an interactive element into the virtual workplace. Whether your coworkers are slinging drinks in the online ether or learning how to brew their own kombucha, these team building kits create memories and allow people to discover potential new hobbies or passions.
Some of our favorites:
🍻 Happy Hour Celebration  Box – Break the ice with champagne flutes, cocktail kit, wine tumbler, yummy  snacks and much more in this celebratory care package.
🍕 Pizza Making Kit – Learn the ins and outs of pizza making in the tastiest MS Teams activity around.
🇫🇷 Parisian Wine Tasting – Enjoy a picnic box full of Parisian delights on a luxurious virtual tour of Paris with your team.
Deliver the fun straight to your team with Shippable experiences!
7. Quick Microsoft Teams Icebreaker Activities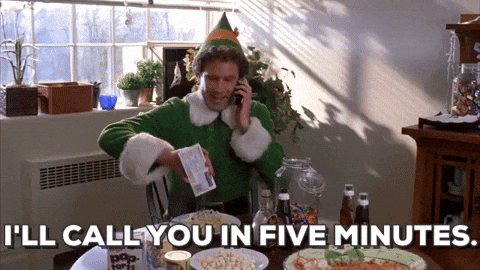 Microsoft Teams icebreaker activities are virtual exercises that can be completed in 5 minutes to half an hour. Quick, easy to learn, and a ton of fun — they are a great way to begin a long meeting, event, conference, or video call.
Why this is a fun MS Teams activity: This idea is perfect to kick off meetings in a fun way instead of starting them off with dry introductions. On top of that, one of the challenges in the virtual workplace is just getting people to feel comfortable being themselves. That's not a problem with a quick virtual icebreaker activity.
Some of our favorites:
🦈 Ice Shaker – Icebreakers games like Shark Tank, Speed Puzzler, and Rogue Gallery to shake things up.
😂 Social Shuffle – A series of exploratory, ice shattering, get-to-know-you conversation starters.
How much does a polar bear weigh? Enough to break the ice! Get your polar bear on with quick MS Teams icebreaker activities.
8. Virtual Trivia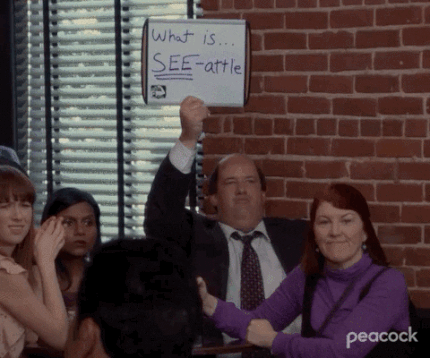 Virtual Trivia are quiz style activities that can be played online with small or large groups, usually split into competing teams.
Why this is a fun MS Teams activity: Friendly competition is a surefire way to increase employee engagement. Have your team play a game of trivia in the virtual workplace and watch the competitive juices flow — along with the laughs and the good vibes.
Some of our favorites:
🌍 International Trivia – This internationally-focused game excludes American pop culture to see who is the most globally-informed and well-versed in the world's affairs.
❓ Guess Who… is the perfect way for coworkers to get to know each other's origin stories through old photos!
Get your thinking caps on, brush up on your random facts, and get things started with a one-of-a-kind trivia activity for your meeting.
9. Virtual Scavenger Hunt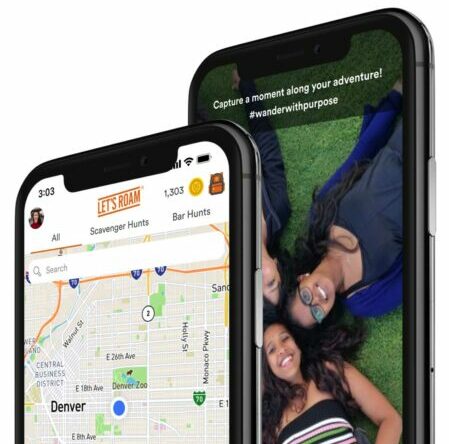 A virtual scavenger hunt is an online scavenger hunt that puts participants in competition to find objects or easter eggs on a site or other interface.
Why this is a fun MS Teams activity: Virtual scavenger hunts connect employees or coworkers from anywhere in the world in games that challenge them to find clues, items, or objects in virtual space. In the course of the hunt, your team will be immersed in a place they've never seen before!
Some of our favorites:
👀 Scavenger Hunt App – An app designed to help you host the perfect scavenger hunt with live leaderboards, activity feeds, and much more.
Roam the virtual realm with these virtual scavenger hunt ideas!
10. Virtual Experiences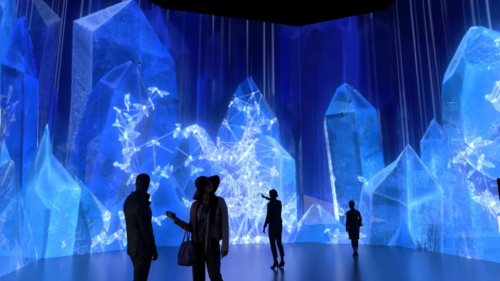 Virtual Experiences are trips people can take without having to ever get on a plane or pack a bag. While travel restrictions, work schedules, and other responsibilities might make a trek to a faraway destination seem out of reach, Virtual Experiences offer the next best thing — and for some, an even better choice.
Why this is a fun MS Teams activity: Memories are proven to be more impactful than physical gifts, so why not give your employees or coworkers an experience they'll never forget.
Some of our favorites:
🇮🇳 Trip to India – Make a Bollywood movie with you team and learn more about the food, tea, and other integral parts of India's rich culture.
🎄 Holiday Festivities – Venture through a virtual experience to celebrate the most wonderful time of the year!
Immerse your team in a virtual escape today!
---
People Also Ask These Questions About Microsoft Teams Games
Q: What are some of the best Microsoft Teams games for groups in 2023?
A: Some of the best Microsoft Teams games for groups in 2023 are team building activities that coworkers can play together. It's often wise to pick games that can be played in an hour or less so that the activity fits into the work day or before meetings to break up monotony.
Q: What are the benefits of playing a game on Microsoft Teams?
A: The benefits of playing a game on Microsoft Teams include increasing employee engagement, improvements to employee well-being, boosting employee satisfaction, and employee happiness. Plus, studies have proven that the more employees bond and strengthen their relationships, the more likely they are to stay at a company for longer.
Q: What are Microsoft Teams games?
A: Microsoft Teams games are games that can be played via Microsoft's signature video conferencing platform. For a complete list, check out this guide to MS Teams games.
Q: How do I choose an activity to play on Microsoft Teams?
A: Choose an activity to play on Microsoft Teams based on your goals and the players involved. You may already have some idea of who enjoys doing what types of activities. One of the other key questions to ask yourself is if you're trying to improve team chemistry, simply change up the work routine, or something else entirely.
Q: How much does it cost to do a Microsoft Teams game?
A: It can cost anywhere from $20 to hundreds of dollars for Microsoft Teams games; however, many of them are free to play.
Q: How do I know if our group enjoyed the Microsoft Team activity?
A: Typically, you'll know if your group enjoyed the Microsoft Team activity because you'll see engagement and participation if they did. Also, many of them will tell you afterwards if they did enjoy the MS team activity.