In 1950, the number one job for women who wanted to work outside the home was the coveted role of Secretary.
Every executive title-holder had a secretary (or 3) who handled all their administrative responsibilities, phone calls, scheduling, etc.
"National Secretaries Day" was initially created to honor all the (primarily) women who diligently supported the rest of the working class.
The moniker has evolved over the years but has honored titles such as "executive assistant," "administrative assistant," "receptionist," and "office manager."
Regardless of how they were labeled, these hard-working heroines were the ground-floor inspiration for the far more diverse and inclusive "Administrative Professionals Day" we celebrate today.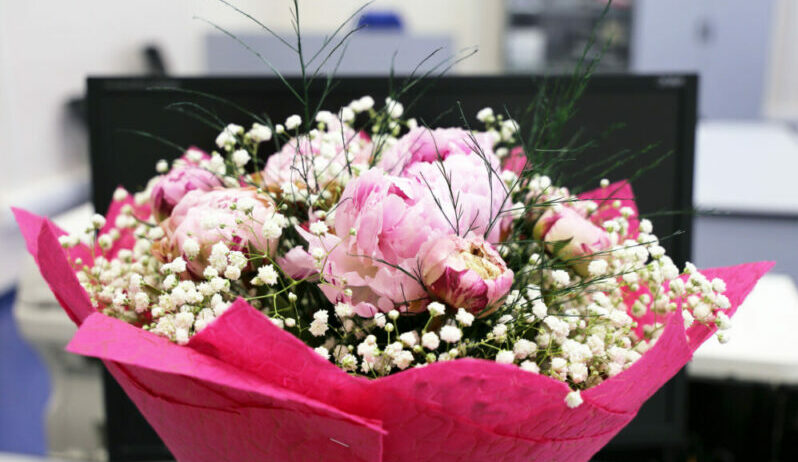 But these supportive superstars certainly aren't just taking coats and serving coffee anymore. Post-pandemic, many companies are now balancing remote or hybrid workforces, so the title of "Administrative Professional" applies to a wildly broad range of industries and responsibilities.
Likewise, the unique ways to celebrate your talented sidekicks have also evolved with the times.
These superstars are so instrumental to your company's success and handle beaucoup background work, so Administrative Professionals Day is their one day a year to be intentionally and shamelessly spotlighted.
Even "The Office" dedicated an entire episode to this holiday!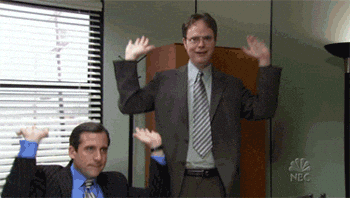 Administrative Professionals Day is rapidly approaching and highlighting the superheroes who support you so strongly is a must. It doesn't even matter what industry you're in – legal, corporate, small business, government, retail, trash collection, diamond mining, etc. – do not let this big day creep up on you without one of these 15 unique celebrations planned!
Want to become a better professional in just 5 minutes?
What is National Administrative Professionals Day?
Administrative Professionals Day is the one day each year, designated to the hard-working staff who keep things moving smoothly. This 24-hour period is the prime opportunity to highlight and reward all the office professionals whose jobs are to keep others organized, on time, and on task.
When is Administrative Professionals Day?
To make it easy to remember, Administrative Professionals Day is always celebrated on the Wednesday in the last full week of April.
This year, we're recognizing our superstar staff members on April 26, 2023. It's coming up fast so go ahead and grab your phone, iPad, laptop, whatever, and make a note so it doesn't get away from you. We'll wait…
15 Ways to Celebrate Administrative Professionals' Day
The size and location(s) of your Administrative Support Team both play a huge role in how you celebrate them all effectively. And you don't want it to feel generic just because you think it may be tough to coordinate.
Whether you have a dynamic in-house duo, a global network of remote staff, or a hybrid posse of professionals, here are some unique ways to praise them all properly.
1) Let your Admin Professional choose their gift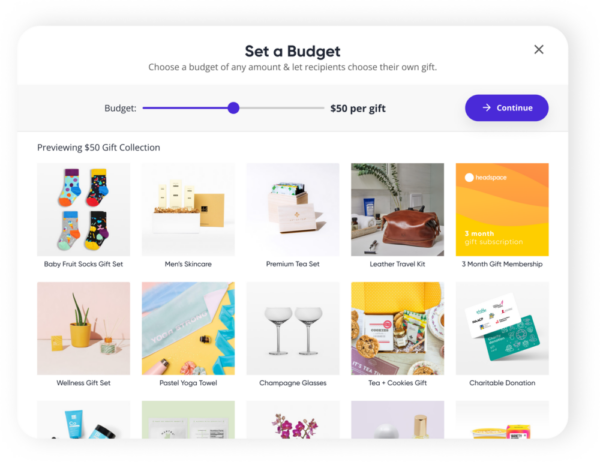 Ask them! What better way to reward them for all that they do than by giving them exactly what they want? Show your appreciation by listening. You'll be surprised at how the culture shifts when your employees have a voice.
Tip: Use an online platform with a digital magazine of products to choose from and have their uniquely chosen gift sent straight to their home.
2) Host an administrative professionals day event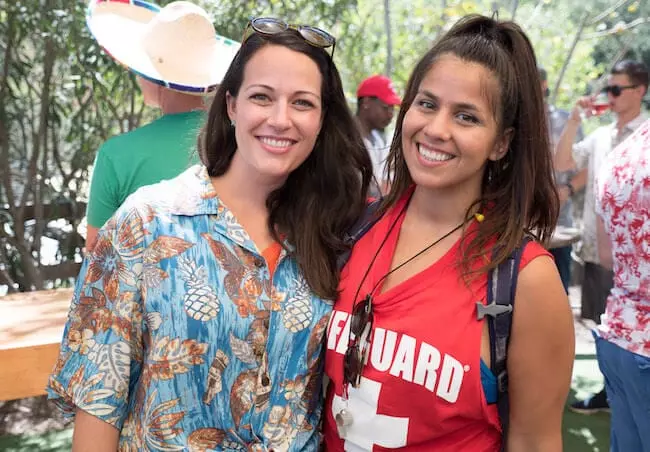 This can literally be anything you can imagine. From a catered cookout (weather permitting) to a virtual scavenger hunt, creating an event puts the spotlight exactly where it belongs.
Tip: Make sure it lands on everyone's calendar. Bring the whole organization together to show appreciation for their favorite support team members.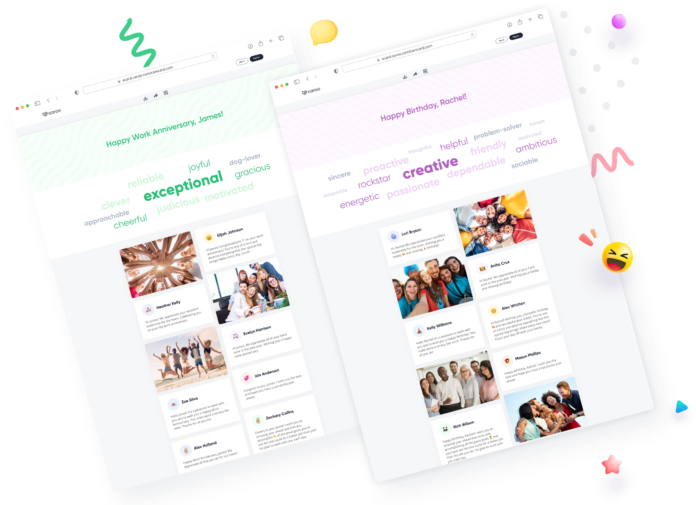 CareCards are a creative and collaborative way to deliver a collective message of gratitude for FREE. Send each of your stellar support staff their own customized eCard, digitally signed by all the people who depend on them day in and day out at work. Make the eCards super unique to each person with photos and personalized messages of thanks and appreciation.
Tip: With CareCards, you can create and customize all your eCards in advance. Then just schedule them to send on the 26th so they're already delivered before anyone even logs on for the day.
4) Support the charity of their choice
Sometimes, the best reward is helping others. Find out which charity is closest to their heart and show your support by donating in their honor. Just because it's not a tangible gift in their hands doesn't mean it's not still a gift all the same.
Tip: You could even plan a team activity that benefits their favorite cause. Getting everyone involved is bound to make an even bigger impact.
5) Give them the afternoon off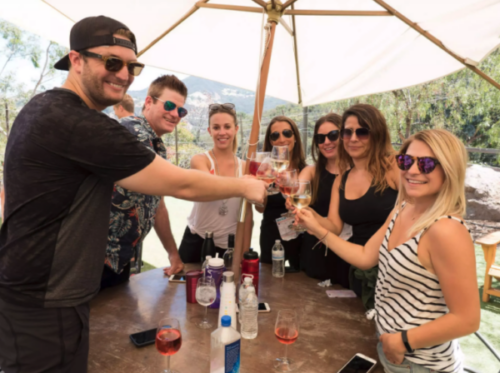 April means Spring, and Spring means more sunny days and warmer breezes to enjoy. A random afternoon off may be exactly what's needed to reboot and refresh. "Found time" is a priceless gift.
Tip: Instead of giving your entire administrative team the afternoon off on April 26th, let them choose which day to peace out at lunchtime. This maximizes their reward and minimizes the staffing impact on your organization.
6) Send digital gift cards to remote employees

Digital gift cards allow your administrative A-Team to purchase whatever they want. And the idea is to ensure your appreciation is unique and special, right? So, no matter what they choose, it'll be something truly personal to them.
Tip: Check out some of the rewards platforms that offer a crazy deep list of digital brands to choose from. Or if you already know their favorite shopping site, your digital gift card can help them finalize the cart they've been building for weeks.
7) Offer a weekend experience (on the company's dime)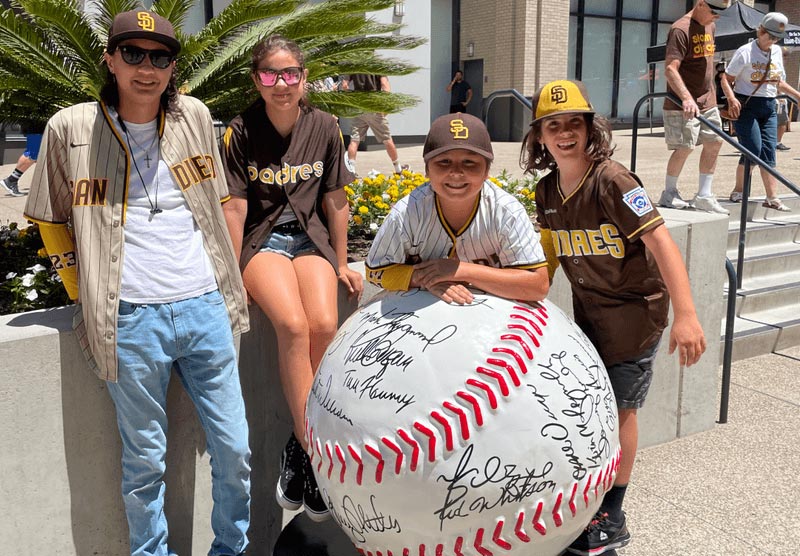 Experiences create memories that last a lifetime. Give them the gift of a weekend experience to show how much you appreciate all the hours of hard work they put in throughout the year.
A company-paid weekend, embracing the venture of their choice, is a perfect way to support your admins' out-of-office interests as well. There are even experience-based programs like Bucketlist that allow your employee to select the weekend adventure of their choice!
Tip: There are some beyond awesome rewards platforms and programs you can enroll in. Shop around and you'll find many experiential options your employees can choose from for the most personally impactful adventure.
8) Learn about their workplace personality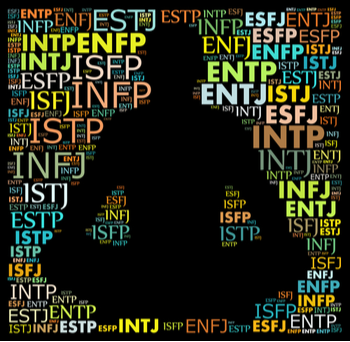 If you subscribe to the Myers-Briggs methodology, then you already know your entire workforce is a melting pot made up of 16 very distinct personality types.
Each personality defines success and happiness in their own way and finds satisfaction in varying accomplishments. Identifying the communication style, specialized skillsets, and other intricacies of your individuals, gives you invaluable insight into your support staff.
Tip: When you dig a little deeper into who they are – beyond their professional persona – you can communicate and relate more effectively with your Administrative Professionals.
Hey! Are you looking to upgrade your employee recognition program?

In just a few minutes, you can discover your unique workplace personality for FREE and unlock insights into the types of recognition that matter most to you (and your team).

With RecognitionDNA, we can stop wasting $$$ rewarding employees in ways that don't matter, and start recognizing them in ways they will actually care about.
9) Plan a team activity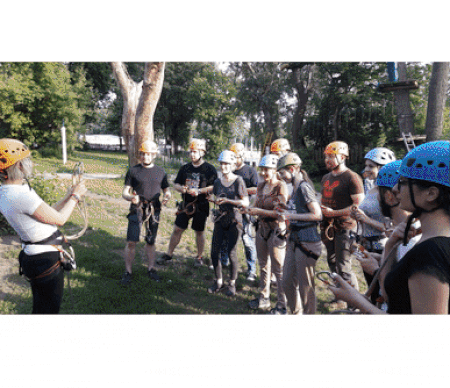 Team building and admin appreciation all in one! And your team doesn't even have to be in the same zip code anymore! With so many activities available for virtual or in-person teams, you can easily navigate any of your geographic situations.
Tip: Planning your team activity ideas is easier than may think. You can find ones that are fully scheduled and guided so all you have to do is show up with your team members!
10) Take a long lunch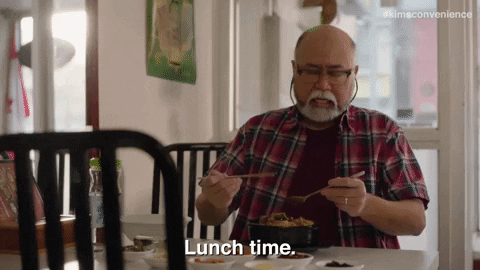 Clear the afternoon schedule and just extennnnnd lunch a bit longer. Take your Administrative Professional to their favorite food spot, have them order everything they love, and take your sweet time getting back to the responsibilities of work. It'll still be there waiting in an hour (or 3).
Tip: Not only is this a great way to blow off some steam and enjoy a great meal together, but it's a prime opportunity for you to learn more about them and their aspirations. Money isn't the only investment you can make in your administrative staff – time can be far more valuable.
11) Submit a celebration message on your company recognition platform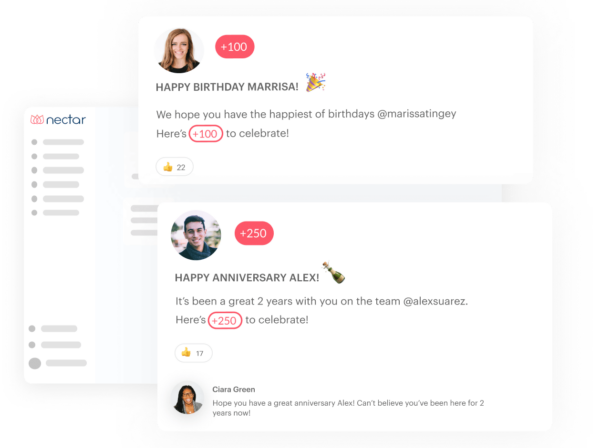 Use your words! You could post their kudos on the company message board, advertise your admiration on the digital screens around the office, or even write a feature article about them in the company newsletter. Or ALL of the above! Why not?
Tip: Don't be generic. Make sure your message – however and wherever you share it – is genuine and personal to your honoree(s).
12) Ask them what they need to be successful in 2023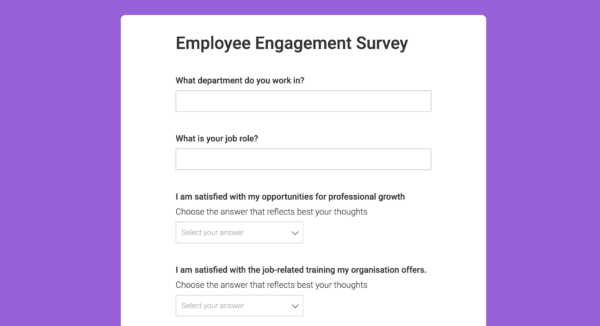 It could be flexible work hours, ergonomic office gear, or continuing their professional education that makes all the difference. But you may never know what they need if you don't give them an open opportunity to talk about it. Sit down and have a real conversation so you can all be successful in 2023.
Tip: Listening is a perfect gift. Supporting their professional aspirations shows that you're invested in their future, not just interested in the value they offer today. Let them know their return investment in your company is just as lucrative.
13) Upgrade their workspace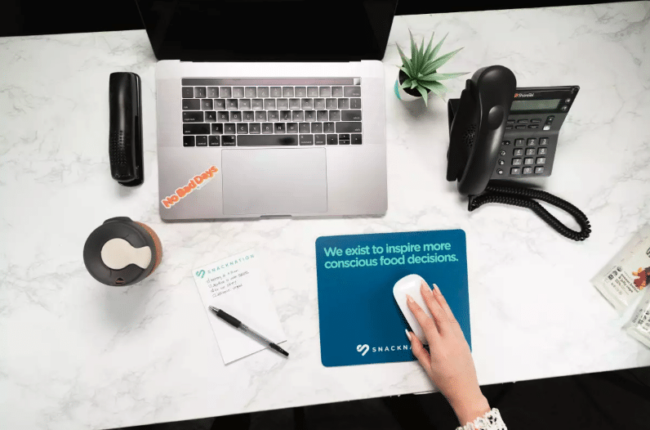 We all know how a fresh coat of paint and some new Home Goods finds can change the whole vibe of a room.
Workspaces can get dull and outdated too – all the same equipment that came with the desk when they started in 2011, buttons worn off the keyboard, mouse has to be shaken (and stirred) before it responds. A few upgrades can be super refreshing and make their workspace feel brand new.
Tip: Renew, refresh, and revamp. Modernizing the space and upgrading the equipment also leads to improved productivity, so everyone wins!
14) Give them a night out on the town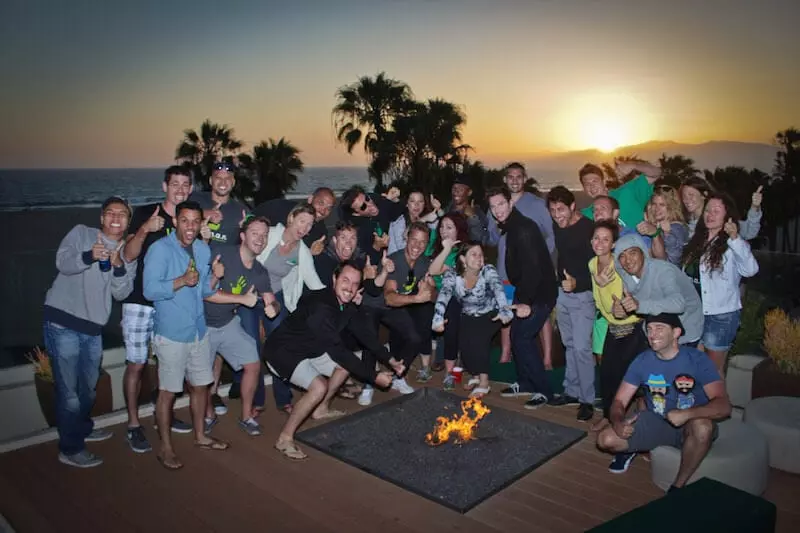 Your Administrative Professionals go hard for the people they support day in and day out. A night out could be exactly what's needed to put the work week behind them and live out loud a little. Give them an evening of whatever they choose to show them how much you appreciate all that they do.
Tip: Live jazz band, escape room, opera, axe throwing, ballet, art exhibit… find out what they're into and make it happen!
15) Let them choose a self-care activity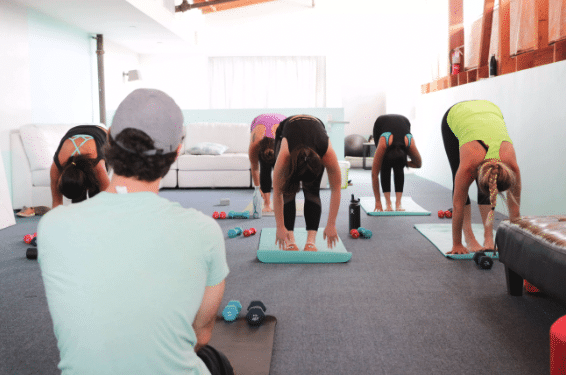 Good health and wellness are fueled by self-care. But it can be tough sometimes to make the time to focus on "self" with so many other balls in the air. Make sure your Administrative Professionals take time for themselves by giving them a self-care activity. These gift cards rarely go to waste!
Tip: Roll out some classic options like a mani, pedi, or massage. Then offer some creative and fun alternatives like a bungee workout class and yoga with puppies or goats. Whatever promotes a happy, healthy support team.
Conclusion
There are endless websites offering great gifts for Administrative Professionals Day, but maybe this year, you'd like to step outside the standard "thank you card and gift certificate box."
How you celebrate these types of work holidays has a major impact on your employee engagement, motivation, and morale.
"Celebrating the holidays is extremely important as it directly impacts the culture and employee experience, as well as provides an opportunity for organizations to celebrate their employees. It is important to create a culture of belonging for all employees."
---
People Also Ask These Questions About Administrative Professional's Day Ideas
Q: What are the benefits of celebrating Administrative Professionals Day in 2023?
A: The benefits of celebrating Administrative Professionals Day in 2023 are stronger relationships, which lead to improved employee loyalty and retention, and less burnout. These talented individuals really do keep the wheels turning so you don't want to lose them. A great place to start building those bonds is with recognition and perks to make them want to stay.
Q: Are there any ways to celebrate Administrative Professionals Day virtually?
A: Yes! There are ways to celebrate Administrative Professionals Day virtually. From eCards and virtual team-building activities to recognition platform shout-outs and digital gift cards, geography and logistics won't be a problem.
Q: What should you include in an Administrative Professionals Day message?
A: In an Administrative Professionals Day message, you should include a personal message, maybe a few details of how much they impact the people they support, and mention why you're so fortunate to have them on your team. You could level-up your message with a personalized gift basket, succulents, branded tumbler, or any number of other gifts you think they'd appreciate.
Q: Where can you find National Admin Day ideas for teams?
A: You can find National Admin Day ideas for teams right here! You must have missed all the goodies somehow, so just scroll up and take another look. We've got all the bases covered for your Administrative Professionals Day gift ideas and celebratory plans.