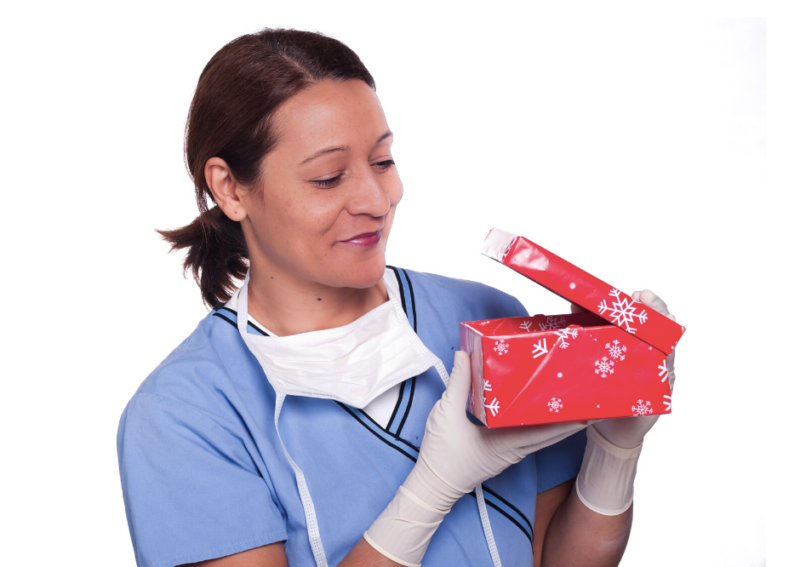 Nurses are some of the most hardworking and selfless people in the world.
They have one of the most demanding jobs, often working long hours and sacrificing their own needs for the sake of their patients.
This holiday season (or any other time), express your gratitude for all they do with appreciation gifts for nurses and health care workers.
"63 percent of nurses noted that their work has resulted in nurse burnout." — Kronos Incorporated
Some ideas include a cozy pair of slippers or socks to help them relax after a long shift, a nice watch or piece of jewelry to help them stay organized, or a gift certificate to a local spa so they can enjoy some well-deserved pampering. Whatever you choose, make sure it comes from the heart and shows that you understand how much they sacrifice for others. Nurses work tirelessly day in and day out, and they deserve our appreciation now more than ever.
So without further ado, let's start looking for the perfect appreciation gift for the nurses and healthcare workers in your life!
Want to become a better professional in just 5 minutes?
Page Contents (Click To Jump)
Appreciation Gifts for Nurses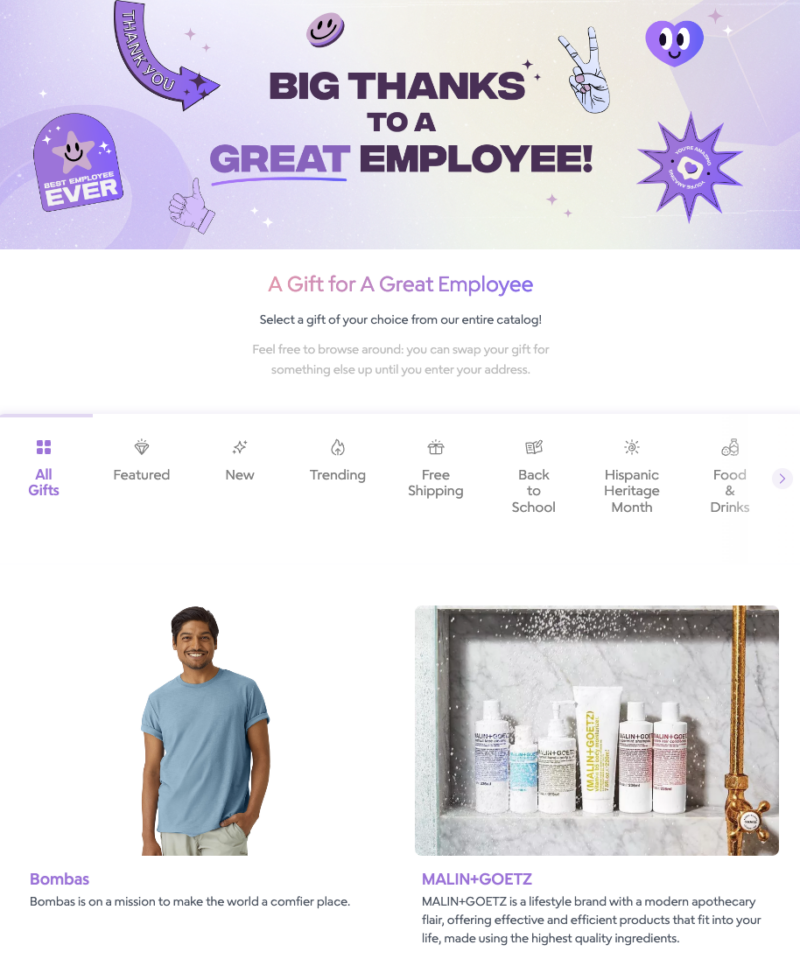 The Gift of Choice is the perfect way to show your appreciation for the nurses in your life. Instead of simply choosing one great gift, this egift collection allows your colleague to pick out their favorite nurse appreciation gift to celebrate all of their hard work!
Why we love this nurse appreciation gift: We love the personalization because it enables you to pinpoint specific needs of your healthcare friend — like snacks, improved comfort, and many other things that will make their average working day a whole lot better.
Where to get this: Goody
Pro-tip: This custom gift shop gives nurses and health professionals the ability to pick which items they want to go into their own box with a set budget per box!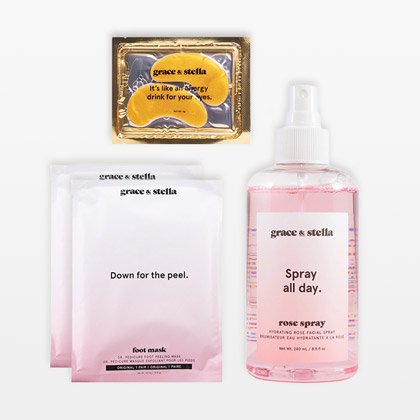 Everyone knows nurses could use some serious pampering. Short of giving them a foot massage, the Spa Day Skincare Gift is the most soothing nurse appreciation gift out there. Each self-care item included is chosen for maximum relaxation and satisfaction.
Why we love this nurse appreciation gift: The Spa Day Skincare Gift features lavender soap, lavender body scrub, lavender body oil, shower mist, a clay mask, natural lip balm, a soy candle, a natural luffa soap saver, and a greeting card!
Where to get this: Spa Day Skincare Gift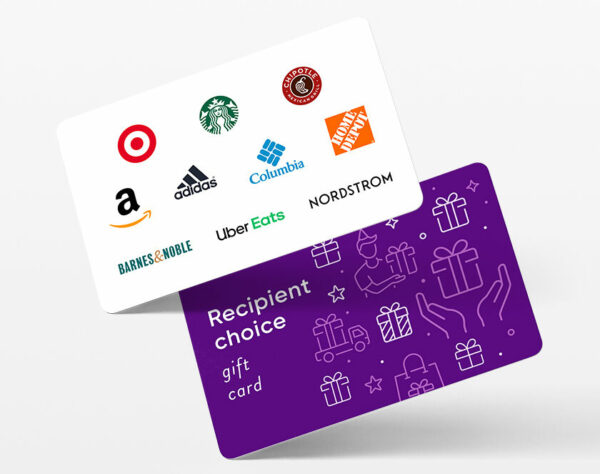 Sending a nurse a digital gift card is as good as giving them cash, which, let's be honest, is every adult human's favorite gift. Now, they can pick their comfortable nursing shoes or maybe something purely for entertainment!
Why we love this nurse appreciation gift: The Caroo platform gives them full control over their rewards. While this digital gifting solution is a favorite employee appreciation app, it works equally well for nurse appreciation gifts.
Where to get this: Caroo Digital Gift Cards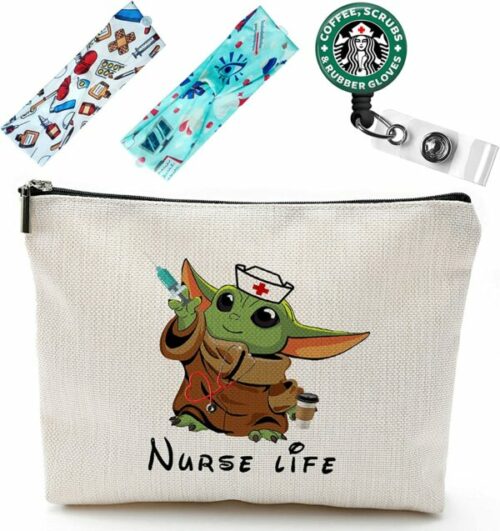 This set of accessories is designed to keep registered nurses and medical professionals happy, prepared, and always ready for action at work and off the clock. This personalized nurse value pack is full of practical and adorable accessories, ranging from a cosmetic bag, headbands with medical patterns, a coffee-themed badge reel, and more.
Why we love this nurse appreciation gift: On top of everything else, Nurse Accessories For Work comes with a linen bag, patterned headbands, and a 24-inch retractable badge reel.
Where to get this: Nurse Accessories For Work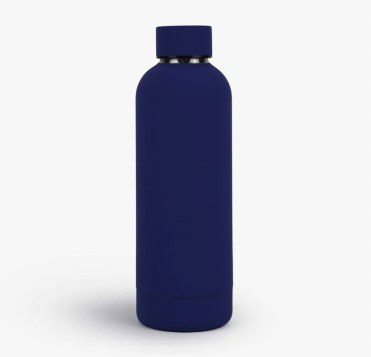 With all the employee appreciation gifts out there, it can be hard to know what to get. You want something that is both practical and heartfelt, something that will show your nurse just how much you appreciate all they do. This Sleek and stylish water bottle is the perfect gift. Not only is it ahead of the curve in design, but it is also at the forefront of innovation when it comes to staying hydrated.
Why we love this nurse appreciation gift:  This stainless steel water bottle is double wall vacuum insulated to keep your drink cold for up to 24 hours and hot for up to 12 hours – making it the perfect nurse appreciation gift. Plus, it comes in several cool colors to find that perfect hydration device for your favorite nurse or healthcare worker.
Where to get this: Matte Water Bottle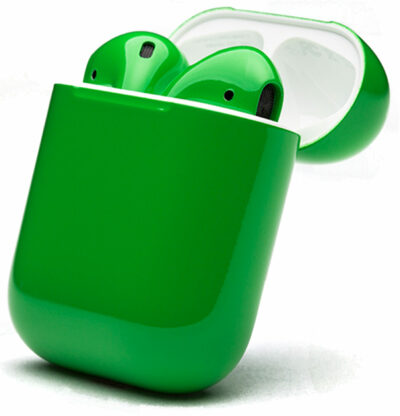 Painted Apple Airpods are perfect for adding a little pep to your favorite nurse's step. This nurse appreciation gift for music lovers lets you choose between classic AirPods, AirPods with a wireless case, or the AirPods Pro.
Why we love this nurse appreciation gift: This customizable gift for nurses lets you simply upload the file of a logo or other details you want to be added to it. The best part is that the charging case provides a full day of listening time and 18 hours of talk time.
Where to get this: Painted Apple Airpods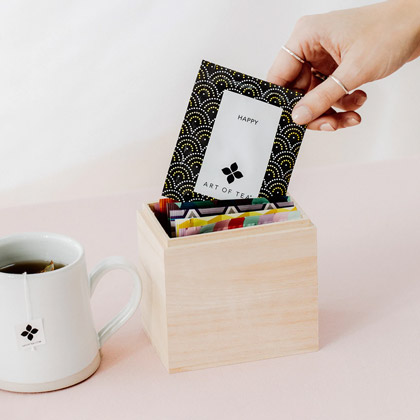 The Premium Tea Gift is an excellent nurse appreciation gift to revitalize and renew the spirits of this hardworking health care hero! A curation of 8 premium, organic teas is neatly packaged in a branded wooden box.
Why we love this nurse appreciation gift: Every team in this set is masterfully crafted, eco-friendly, and downright delicious. The featured teas include green pomegranate, matcha, English breakfast, bright-eyed, Pacific coast mint, Earl Grey creme, Earl Grey, and white coconut creme.
Where to get this: Premium Tea Gift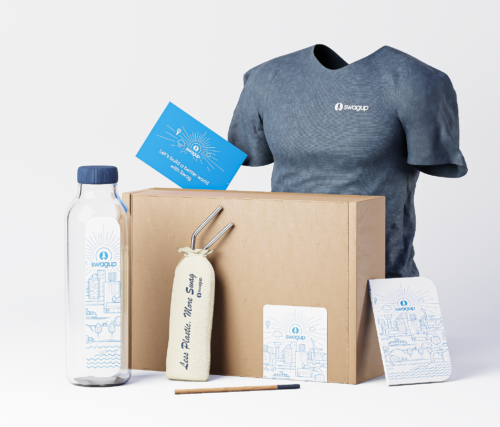 The Eco-Friendly Pack is the ultimate care package for eco-conscious nurses. If your nurse friend likes to go hiking or camping on their days off, this might just be the perfect gift for them.
Why we love this nurse appreciation gift: In addition to the eco-friendly contents, even the care package itself comes in a recycled cardboard box. Most importantly, this pack for nurses is customizable!
Where to get this: Eco-Friendly Pack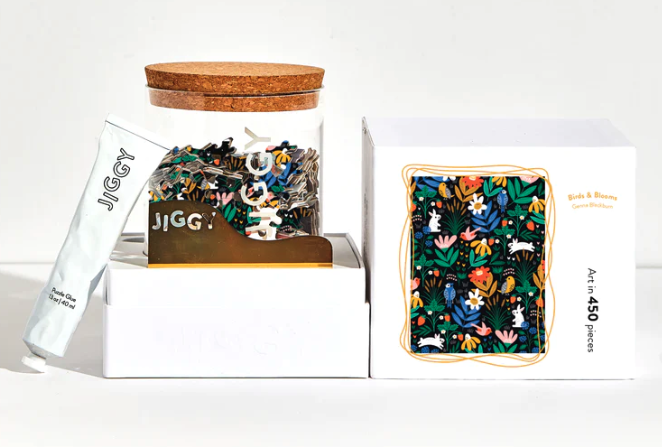 This gift is perfect for Nurses Day! Designed by a rising artist, Birds and Blooms is like no puzzle you have ever made before. Put the pieces together and watch the puzzle turn into a work of art. Each JIGGY puzzle comes in a reusable glass jar and includes a tube of puzzle glue, a straight-edge tool to spread the glue, and a print of the art to follow. So if you want, you can glue the puzzle together and enjoy a beautiful piece of art on a wall or table.
Why we love this nurse appreciation gift: You can support an artist while also enjoying the peaceful activity of puzzling after a long shift at the hospital.
Where to get this: Birds & Blooms Puzzle Art
Appreciation Gifts for Health Care Workers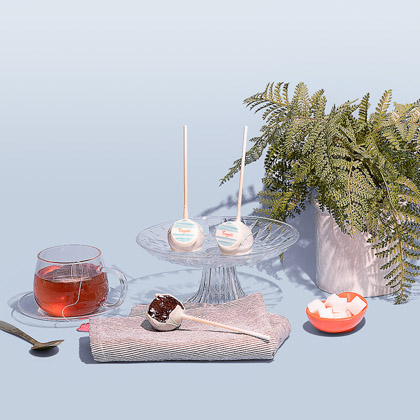 Cake Pops are the sweetest way to show your appreciation to the nurses in your life. Whether you want to give a gift to one nurse or an entire staff, Cake Cups is the saccharine answer you're looking for.
Why we love this health care worker appreciation gift: With 12 chocolate cake pops, this treat will last through several shifts or give nurses plenty to share with their coworkers!
Where to get this: Cake Cups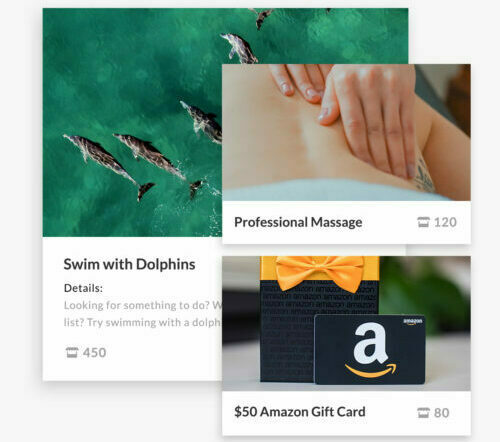 Companies are always looking for ways to show their appreciation for their employees. And what better way to do that than with unique rewards that show how much you care? That's why Bucketlist offers a huge range of gift cards and experiences that your employees will love. From undercover parking spots and employee wellness gifts to company cars for a month, BucketList has something for everyone.
Why we love this health care worker appreciation gift: Best of all, our experienced concierges can help you choose the perfect gifts for your health care workers. So if you're looking for ways to show your appreciation, look no further than these unique company rewards.
Where to get this: Bucketlist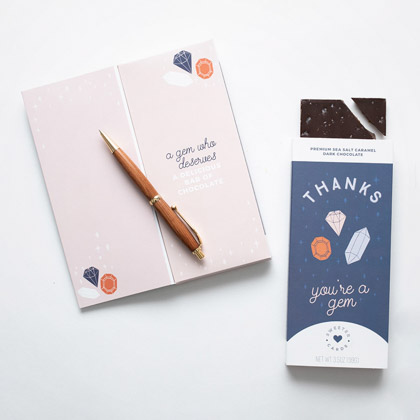 Sweeter Cards are the perfect way to send a nurse appreciation gift! These cards are accompanied by a hand-made sea salt caramel dark chocolate bar made with Fair Trade Certified™ ingredients and are a great way to show gratitude.
Why we love this healthcare worker appreciation gift: Nurse appreciation gifts remind nurses how important they are to their patients and their community. Not only do these gifts make nurses feel appreciated, but they also help to boost morale and encourage retention. So, if you're looking for a way to say "thank you" to a nurse in your life, Sweeter Cards is the perfect solution!
Where to get this: Thank You Chocolate Bar + Card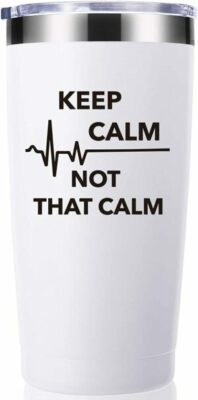 The Keep Calm, Not That Calm Mug is a food-grade stainless steel thermos with double-walled insulation and a sweat-free, BPA-free lid for maintaining hot or cold drinks for hours.
Why we love this health care worker appreciation gift: With the funny expression printed on the mug's exterior, the dark humor will addan  equal measure of warmth to their day as to their drink. Additionally, the silicon seal on the seal prevents spills and messes on the job!
Where to get this: Keep Calm, Not That Calm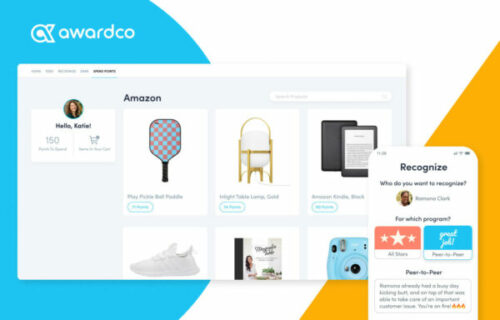 Awardco's all-in-one employee recognition platform makes recognizing and rewarding health care workers easier than ever. With a wide selection of appreciation gifts, health care workers can find the perfect way to be recognized for their hard work.
Why we love this health care worker appreciation gift: This reward network includes Amazon Business, so anything they want is just a few clicks away. Additionally, their points can be used for hotels, tickets, company swag stores, gift cards, and charitable donations. No matter what they choose, healthcare workers and frontline workers can be sure that their appreciation is well-deserved. Thanks to Awardco, showing appreciation is easier than ever before.
Where to get this: Awardco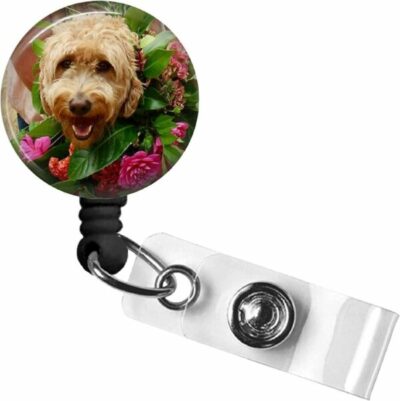 A nurse is always on the go, moving from patient to patient, chart to chart. Their badge is their identity and it needs to be easily accessible. So why not make it something special with a custom retractable ID badge reel?
Why we love this healthcare worker appreciation gift: This reel can be personalized with their name, nurse's crest or anything else they want. It attaches easily to their ID badge and has a 34-inch nylon cord that can be used to attach it to their pocket, around their neck or anywhere else. The alligator clip is also great for attaching keys or other small items. So show your appreciation for the nurse in your life with this unique gift!
Where to get this: Custom Pet Photo Retractable Badge Reel
---
People Also Ask These Questions About Appreciation Gifts for Nurses and Health Care Workers
Q: What are good appreciation gifts for my nursing staff?
A: Some good appreciation gifts for your nursing staff include thoughtful gift ideas like a personalized stethoscope case, an engraved name badge, or a custom-made scrub top. These gifts will help your nurses feel appreciated and valued, and they will be reminded of your thoughtfulness every time they use them. In addition, you can also show your appreciation by giving them a thank you card or taking them out for lunch. Whatever you do, make sure that your nurses know how much you appreciate their hard work and dedication.
Q: What treats do nurses and healthcare workers like?
A: Nurses and healthcare workers often appreciate any treats that can help them get through their shifts. While every nurse or healthcare worker has their own preference, there are some common favorites. Many people appreciate healthy snacks like fruit or nuts, as they provide sustained energy throughout the day. Others prefer sweets or chocolate, as they offer a pick-me-up that can help to get through a tough shift. Still others simply appreciate anything that is given with a sincere thank you.
Q: What can you give hospital staff to say thank you?
A: There are many ways to say thank you to hospital staff and healthcare professionals, but some gestures mean more than others. You can give soothing gifts likemoisturizersr, lotion, hand creams, and spa gift baskets. One thoughtful way to show your appreciation is to write a letter or card expressing your gratitude for their care. This can be particularly meaningful if you include a specific instance where they made a positive difference in your experience. Another way to show your appreciation is todonaten to the hospital or to a specific fund that supports the work of hospital staff. This can help improve the quality of care for future patients and make a real difference in the lives of those who work at the hospital. Whatever you do, simply taking the time to say thank you can go a long way in showing your appreciation for all that hospital staff do.
Q: What are some ways to show appreciation to nurses and medical staff?
A: There are many ways to show appreciation to nurses and medical staff. One simple way is to say "thank you" for the care and compassion they show every day. You can alsdonateon to a nursing or medical charity, or write a positive review of your experience at a hospital or doctor's office. Whatever you do, take a moment to show your appreciation for the nurses and medical staff who work so hard to keep us healthy and safe. For a detailed list, check out SnackNation's guide to nurse appreciation gift ideas!
Q: Can healthcare workers accept gifts?
A: In the healthcare industry, there is a lot of debate about whether or not healthcare workers can accept gifts. On one hand, it can be seen as a way to show appreciation for the care that they provide. On the other hand, some people feel that it could create a conflict of interest. So, what is the answer? The truth is, it depends on the situation. In general, healthcare workers should avoid accepting gifts that are excessive or lavish. If a patient or family member wants to give a small gift, such as flowers or a thank you card, that is usually acceptable. However, if the gift is something expensive or would be considered a bribe, then it is probably best to decline.
Q: What are the best bulk appreciation gifts for nurses?
A: One option for the best bulk appreciation gifts for nurses is to give them a personalized mug or water bottle. This way, they can always have a reminder of your gratitude with them as they go about their work. Another option is to give them a gift card to a local restaurant or coffee shop. This can help to brighten their day during their long shifts, and let them know that you are thinking of them.