The best HR books do exist.
They aren't hidden anywhere by a secretive HR society.
They are right here, on this page.
And they can become vitally important tools for you to promote employee wellness and transform not only your mindset but also the whole three-word game, namely, human resource management. See how below.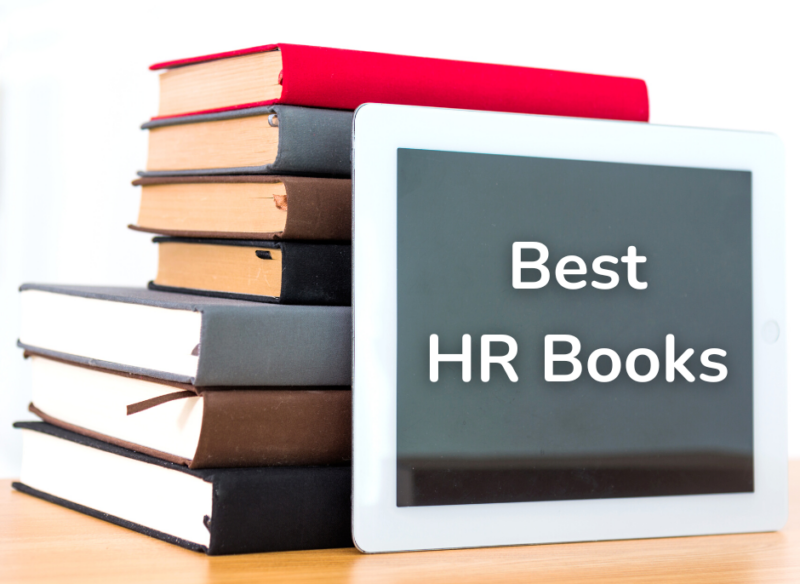 Books on HRM: Can They Really Become Game Changers?
Short answer:
They can and they do (if you act, not just read them).
Long answer: 
It's worth emphasizing that reading by itself is an advantageous activity that can contribute greatly to your collection of habits for highly effective HR management. It develops critical thinking and reasoning skills, wakes up your creative genius, improves vocabulary, and makes you a better communicator.
Essentially, books can empower you to lead your team to success.
Successful people are avid readers. 88% of them read at least 30 mins daily. However, they don't read for entertainment. They grab books on self-improvement or self-education.
10 Best HR Books For Professionals To Upgrade Their Human Resource Management Game
Click To Tweet
What about you?
Do you often read books on human resource management to educate yourself, discover new trends and HR tools, or improve your HR skills?
If you simply clog the corners of your mind with the extracted information, it's insufficient to drive changes. The critical point here is to turn knowledge into action.
For example, according to Alok Kejriwal, CEO & Co-Founder of Games2win, he changed the way he thought of measuring performance and switched from KPIs to OKRs (Objectives & Key Results) after reading Measure What Matters by John Doerr.
Similarly, just because of one book, namely, Radical Candor by Kim Scott, Trinity Otero, Strategic Communications Creative Manager at HDR, is now leading creative teams differently.
Read about ten more examples of how the best human resources books helped managers and entrepreneurs implement some new ideas from them and manage their teams more productively and effectively.
Want to become a better professional in just 5 minutes?
10 Best Books for HR Professionals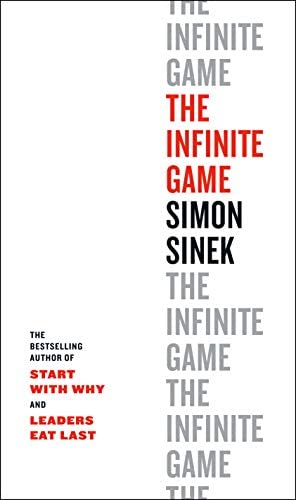 Year: 2019
Author: Simon Sinek – Professor of Strategic Communications, leadership guru
Key insights:
From childhood, we've been used to playing finite games. They have fixed rules and clear endpoints.
When it comes to business, it's an infinite game, so you can't play well without an infinite mindset.
Simon Sinek offers the five fundamental practices for developing one:
Just cause (create an optimistic, inclusive, idealistic, service-oriented, and resilient vision)

High-trust teams (foster a psychologically safe work environment for

employee wellbeing

)

Respectable competitor (find someone who nudges you to strive for improvements)

Existential flexibility (be flexible and develop the

qualities of a great leader

)

Courageous leadership (prepare for the unknown risks and challenges)
How helpful is this book?
Carlos Barraza, Founder of Carlos Barraza:
"It's a great book for HR specialists and team managers, as it helps create an infinite mindset for leading ever-evolving teams that focus on continuous inner and outer growth rather than rivalry and finish lines.

Thanks to Sinek's framework from The Infinite Game, our digital marketing agency has reached another level in its development. Following his recommendation, we hired a Chief Vision Officer (CVO), who works hand in hand with our HR manager to align our mission, vision, and values that drive a healthier and stronger workplace culture."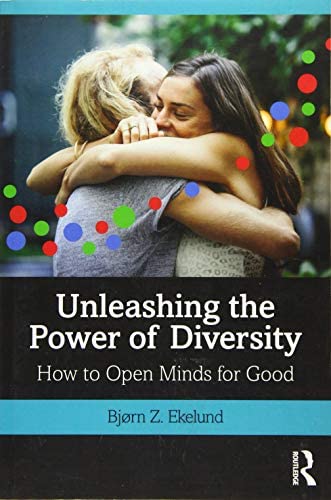 Year: 2019
Author: Bjorn Ekelund – Norwegian business consultant and psychologist, Executive Chairman at Human Factors AS
Key insights: 
In his book, Bjorn Ekelund introduces the Diversity Icebreaker (DI) tool for improving communication in the multicultural work environment. He explains the ethno-geographical cultural differences and communication models for demolishing any barriers.
It's a must-read for human resource managers who want to implement a robust DEI program in the workplace.
How helpful is this book?
Ryan Dunn, Founder & Owner at Custom Stickers:
"This book offers a fresh perspective on diversity. It teaches you how to appreciate and promote multiculturalism in the company and how to design a customized and personalized approach to everyone in your team.

With a Diversity Icebreaker questionnaire suggested by Bjorn Ekelund, we easily defined the styles of communication with our employees: Blue, Red, and Green. Afterward, depending on the diversified preferences of our team members, we chose different teamwork and communication tactics."
👉 Try Unleashing the Power of Diversity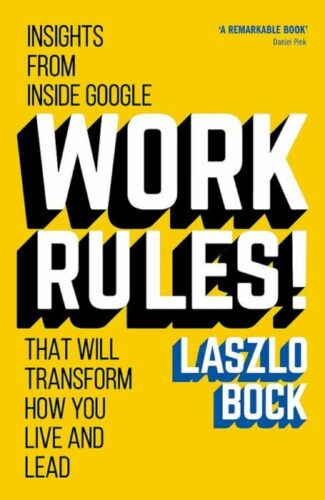 Year: 2015
Author: Laszlo Bock – Co-Founder of Humu & Gretel.ai, former CHRO at Google Inc.
Key insights:
Would you like to know the secrets of Google's company culture that fuels its success?
The former Chief Human Resources Officer at Google Inc., Laszlo Bock, reveals all of them in Work Rules!: from recruiting techniques to monetary incentives. As for the latter, he highlights that you should celebrate people's accomplishments with different types of employee recognition and nudge employees a lot.
Bock cites tons of research materials to back up his arguments and tells anecdotes on how Google achieved perfection in human resource management.
How helpful is this book?
Martin Betch, Co-Founder at Hi-van:
"It's definitely one of the best books for HR professionals and leaders wanting to build and sustain high-performing teams.

It helped us get our employees "on board" with our company vision. Our team is working 100% remotely and constantly moving around the globe, each member leading a van life. A work experience on the road is something quite different than the one in the office space. But that's when Work Rules! has become our reference guide to putting employees first, empowering them, and driving better performance in a remote team."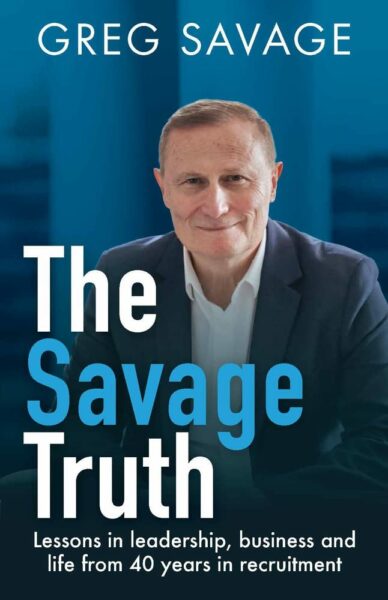 Year: 2019
Author: Greg Savage – recruitment "shark", Founder of People2People, Firebrand Talent Search, and Recruitment Solutions
Key insights:
Greg Savage takes you on a journey based on his personal experiences as a recruiter and offers his guidance on recruitment from A to Z.
Besides, he defines the seven Cs of leadership:
Communication

Clarity

Coaching

Climate

Courage

Creativity

Comprehension
He also shares his secrets on how to avoid the most frequent and dangerous mistakes during the hiring process.
How helpful is this book?
Matt Gillman, Founder and CEO at SMB Compass:
"If you are an HR and browsing for a good read to provide food for your thought and urge you to upgrade your recruitment strategies, I would recommend reading The Savage Truth by Greg Savage.

His pieces of advice are invaluable for any recruiter or HR leader. Our HR has been applying his strategic approaches to hire the top talents: financial advisors and analysts with hard-to-find skill sets.

The key message: hire people better than you are."
5) The HR Scorecard by Brian Becker, Mark Huselid & David Ulrich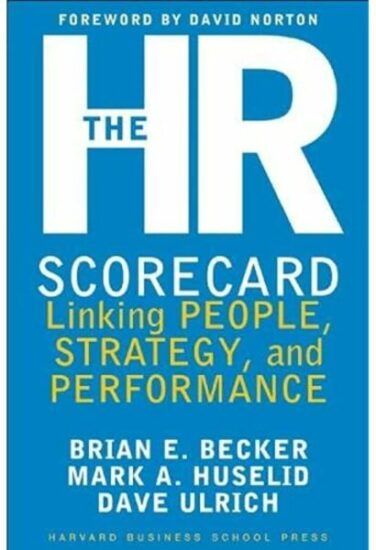 Year: 2001
Authors:
Brian Becker – Professor of Human Resources
Mark Huselid – Distinguished Professor of Workforce Analytics
David Ulrich – Professor of Business Administration
Key insights:
Packed to the brim with materials and tools for strategic planning, The HR Scorecard walks you through the HR system, essential HR competencies, and HR performance drivers that can help address all aspects of human resource management like employee turnover or unexpected costs.
The authors also provide detailed instructions on how to formulate HR policies, activities, and strategies.
How helpful is this book?
Stephanie Wilson, Chief Operating Office at Policy Solver:
"If you have never measured whether you perform well as an HR specialist in your firm, The HR Scorecard should be your go-to resource to start doing it right now.

With this HR guidebook in our hands, we learned how to evaluate the performance of our HR department step by step, set goals for improvement, and increase the operational potential. Among other things, it led us to a higher percentage of completed employee development plans (cross-functional and refresher training programs for insurance agents). At the same time, we managed to reduce the turnover rate."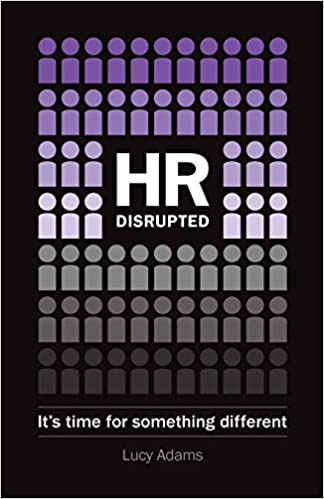 Year: 2017
Author: Lucy Adams – creator and CEO of Disruptive HR
Key insights:
HR is dead (long live HR)
This is a punch in the face of traditional HR by Lucy Adams in the book's first chapter.
What's wrong with old HR and how to turn it into new HR?
First and foremost, as an HR leader, you should treat your employees as:
Adults

Consumers

Human beings
Keeping it in mind, it will be possible to effectively train workers, manage their performance, and draft an employee engagement action plan. A solid employee bonus program may be a perfect solution to encourage your people to work harder and go the extra mile.
How helpful is this book?
Alexandra Cotes, Social Media & Marketing Director at FlowerCompany:
"This book challenges the way you think as a manager in a tech-powered, digital-first era of today. Lucy Adams teaches you how to create a people-first mindset and use technologies to your benefit.

What HR needs is a closer look at social media, at the outset. That's why we created a social media strategy to enhance brand reputation and make FlowerCompany more attractive as an employer so that florists would eagerly apply for a job. We also feature employee benefits, bonuses, and perks on our social media channels."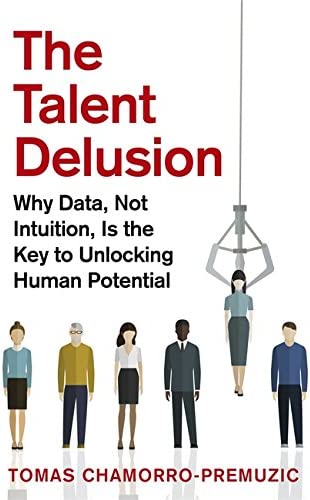 Year: 2017
Author: Tomas Chamorro-Premuzic – Professor of Business Psychology
Key insights:
The talent war is currently at its peak. 
But you must be well aware of it already, as you review piles of resumes, prepare interview questions, and conduct offline or video interviews trying to spot the sparks of talent in candidates' eyes.
How do you know if a person is talented or not? Can you tell it by just looking from under your eyebrow at a potential employee?
You can't. And Tomas Chamorro-Premuzic proves it in The Talent Delusion. He gives psychologically-proven data about talented people and teaches you how to get your employees engaged and motivated on a more meaningful level, skyrocket productivity, and develop talents based on the science of human nature – psychology.
How helpful is this book?
Anahit Manukyan, Digital Marketing Strategist at 55brokers:
"Whether you're an HR practitioner or any other type of manager, you'll need this book. Trust me.

The Talent Delusion was a total discovery on my reading list. A key realization of mine was the distinction between average and peak performance of each member from our digital marketing department, as the talent in our team runs from financial content writers to forex email marketers.

In his book, Tomas Chamorro-Premuzic refers to Hogan Assessment Systems tests that have become an irreplaceable toolkit for me."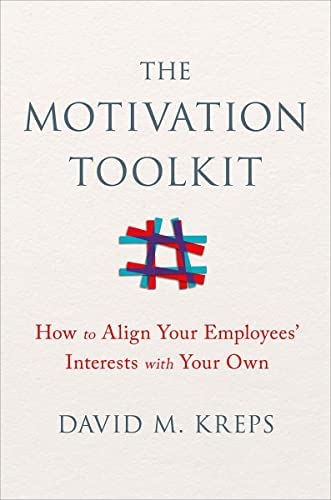 Year: 2018
Author: David Kreps – Adams Distinguished Professor of Management at Stanford University
Key insights:
Is "pay for performance" always the right answer for motivation?
If it were, this book would have never been published.
David Kreps believes that leaders often oversimplify motivation, fail to understand its complexities, and don't even bother to look for creative ways to reward employees.
The Motivation Toolkit is an instructional read on how to motivate employees and align their interests with your own relying on the psychological theories of motivation and the discrepancies between extrinsic and intrinsic motivators.
How helpful is this book?
Logan Mallory, VP of Motivosity:
"The Motivation Toolkit inspired us to go beyond a simple employee recognition program and create the ThanksMatters card for both our employees and our clients.

Why restrict rewards for good performance to money?

I completely agree with David Kreps' argument that a reward shouldn't necessarily be measured by its amount. Instead, it should be meaningful and valuable for an employee in the form a person prefers (bonus, gift, shout-out, and so on)."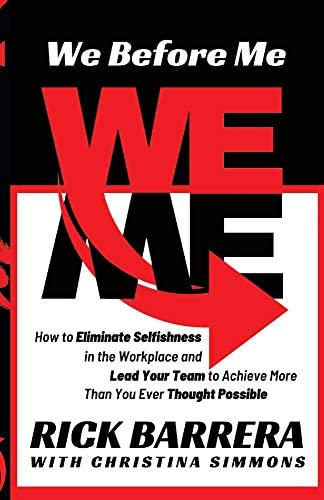 Year: 2021
Author: Rick Barrera – CEO and Co-Founder of Connective Partners, LLC
Key insights:
Me or I?
Neither. It's we.
In fact, Rick Barrera observes that the majority of teams fail to win because of selfish leaders.
He gives a lesson on how to take an employee-first approach to business and concentrate on what matters:
Metrics

Behaviors

Discretionary effort

Deep, authentic relationships

Support, grace, and forgiveness
How helpful is this book?
George Tsagas, Owner & Founder of eMathZone:
"This amazing book is written by a growth and leadership consultant who guided such giants as IBM, Verizon, Caterpillar, and Intel on their paths to success.
The book's fundamental idea is based on the belief that the leader aims to serve the team and take care of everyone and only then can the team take care of profits. It was this very book that motivated me to join The Heart of Leaders and We Before Me Leadership programs."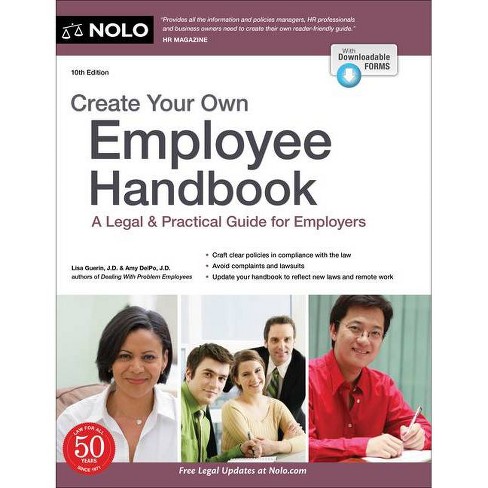 Year: 2021
Authors:
Lisa Guerin – Juris Doctor, author at Nolo
Amy DelPo – attorney, author, and consulting editor at Nolo
Key insights:
To escape legal pitfalls, you should know employee rights and laws that regulate employment and work conditions.
The authors walk you through all the legal aspects of hiring, managing, and firing: from recruitment and referral bonus programs to exit interviews and final paychecks.
They clarify everything about employee classifications, working hours and overtime, temporary telecommuting, remote work, flexible scheduling, pay policies, employee benefits and perks, and more.
How helpful is this book?
Mark Pierce, CEO of Cloud Peak Law Group:
"One thing is being an attorney, quite another is managing a team of attorneys. This book gave me everything I needed to guarantee a safe and healthy environment for both in-office and remote workers in our company. What I found the most useful were the appendixes with the required forms, materials, and lists for employee handbook creation.

The newest edition of the book includes all updated legal regulations and COVID-19 workplace safety requirements which are of major importance for the companies whose employees work from offices during the pandemic."
👉 Try Create Your Own Employee Handbook
Bottom Line
If these ten best HR books are not enough to quench your hunger for actionable tips and tricks on human resource management, you may explore our library of free ebooks for creating an awesome office culture.
So, bring the new HR strategies into play and build a happier workplace.
Wishing you all the best along each step of your HR journey.