The best HR books do exist.
They aren't hidden anywhere by a secretive HR society.
They are right here, on this page.
⭐ Pro-Tip from Human Crapital: As you read HR books, create a dedicated journal to jot down key takeaways and action points. Regularly review and integrate these insights into your HR practices, adapting them to your organization's unique context, and fostering a continuous learning loop for improved effectiveness.
And they can become vitally important tools for you to promote employee wellness and transform not only your mindset but also the whole three-word game, namely, human resource management.

WAIT! Before you keep reading, check out our recommended FREE resource to become a better HR professional:

Our Recommended Resource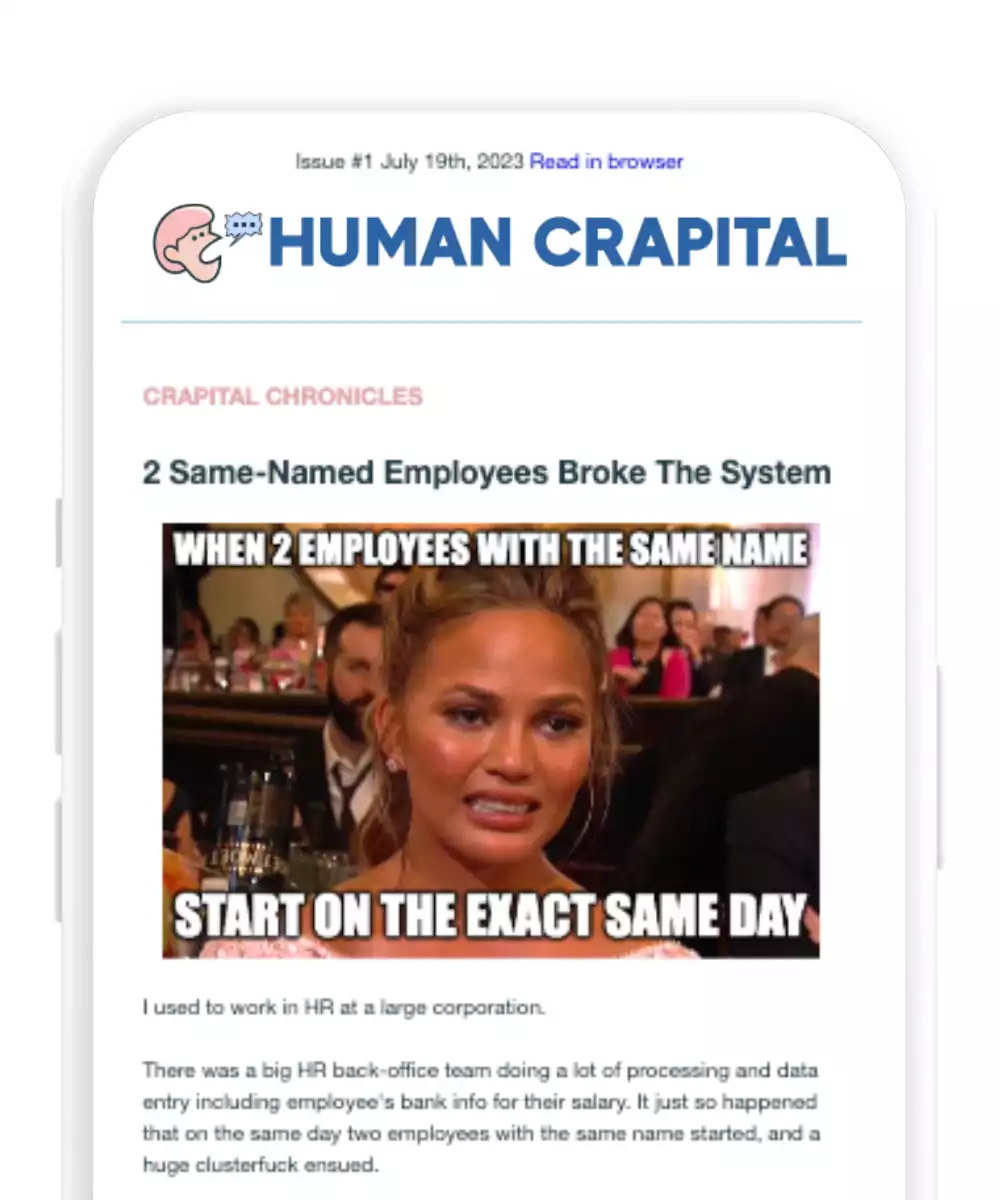 Books on Human Resource Management: Can They Really Become Game Changers?
Short answer:
They can and they do (if you act, not just read them).
Long answer: 
It's worth emphasizing that reading by itself is an advantageous activity that can contribute greatly to your collection of habits for highly effective HR management. It develops critical thinking and reasoning skills, wakes up your creative genius, improves vocabulary, and makes you a better communicator.
Essentially, books can empower you to lead your team to success.
Successful people are avid readers. 88% of them read at least 30 mins daily. However, they don't read for entertainment. They grab books on self-improvement or self-education.
📚 15 Best HR Books For Professionals To Upgrade Their Human Resource Management Game
Click To Tweet
What about you?
Do you often read books on human resource management to educate yourself, discover new trends and HR tools, or improve your HR skills?
If you simply clog the corners of your mind with the extracted information, it's insufficient to drive changes. The critical point here is to turn knowledge into action.
For example, according to Alok Kejriwal, CEO & Co-Founder of Games2win, he changed the way he thought of measuring performance and switched from KPIs to OKRs (Objectives & Key Results) after reading Measure What Matters by John Doerr.
Similarly, just because of one book, namely, Radical Candor by Kim Scott, Trinity Otero, Strategic Communications Creative Manager at HDR, is now leading creative teams differently.
Read about more examples of how the best human resources books helped managers and entrepreneurs implement some new ideas from them and manage their teams more productively and effectively.
Want to become a better professional in just 5 minutes?
Page Contents (Click To Jump)
15 Best HR Books for HR Professionals
Bottom Line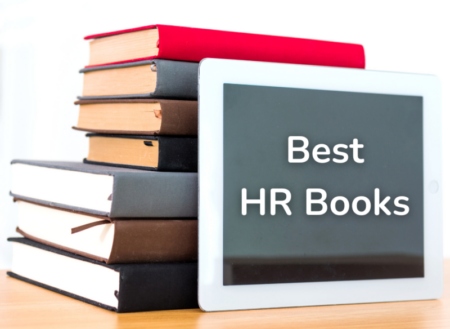 If these ten best HR books are not enough to quench your hunger for actionable tips and tricks on human resource management, you may explore our library of free ebooks for creating an awesome office culture.
So, bring the new HR strategies into play and build a happier workplace.
Wishing you all the best along each step of your HR journey.
People Also Ask These Questions about HR Books
Q: How do HR books contribute to personal and professional development in the field?
A: HR books serve as invaluable resources for personal and professional development in the field by offering comprehensive insights, practical strategies, and real-world case studies, enabling HR professionals to enhance their expertise, make informed decisions, and adapt to the evolving dynamics of the workplace. Additionally, growing your interests and expanding your skills as a leader can help contribute to the growth of your personal and professional development skills. Try expanding your reading search to include management books, professional development books, career newsletters, and HR blogs.
Q: Can you recommend some recent HR books that address modern workplace challenges?
Q: Are there any HR books that focus specifically on employee engagement and motivation?
Q: How do HR books provide insights into navigating complex HR legal and ethical issues?
A: HR books play a crucial role in offering comprehensive guidance on navigating intricate HR legal and ethical matters by dissecting relevant case studies, legislation updates, and practical frameworks, empowering HR professionals with the knowledge needed to ensure compliance and uphold ethical standards within their organizations.
Q: How do HR books contribute to fostering a positive company culture and employee well-being?
A: HR books contribute significantly to cultivating a positive company culture and enhancing employee well-being by offering strategies, best practices, and real-world examples that empower HR professionals to design initiatives, policies, and programs that prioritize inclusivity, support, and a healthy work-life balance.