Did you know there's a chemical reaction that occurs in our brains when we feel appreciated?
True story!
Gratitude presses buttons and opens valves that release feel-good chemicals in our neuro system. These transmissions profoundly impact our attitudes, output, and mental health, both short-term and long-term.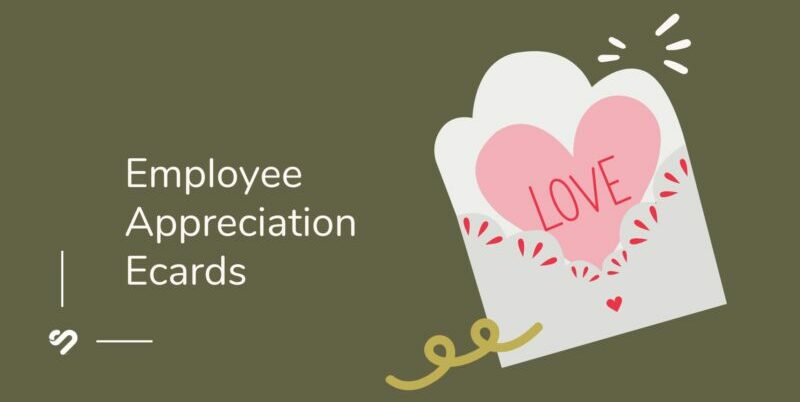 In the workplace, employee appreciation ecards are a great vehicle for delivering gratitude and good juju. A few thoughtful words can change the entire course of an employee's day. Possibly, their career. And you don't have to be a poet or linguistics expert to get the message across.
Appreciation is defined as recognition and enjoyment of the good qualities of someone or something. We appreciate the kind smile from the barista at the corner coffee shop each morning. And the man who held the elevator door even though his hands were full.
These are actions are worth mentioning because they made a difference to you.
Showing appreciation in the workplace is an opportunity to shine a spotlight on your employees' good qualities because, like the barista, they also make a difference. This impact can be felt by you and the other collagues they interact with throughout the organization.
Activate your team members' next-level performance with personalized employee appreciation ecards. And never underestimate the power of your words again.
Want to become a better professional in just 5 minutes?
What are employee appreciation ecards?
Employee appreciation ecards are a simple way to celebrate your employees' growth and accomplishments. They're personalized digital shout outs you can send to coworkers and colleagues to let them know how much you recognize and value their strengths and contributions.
These are perfect for all your employees, whether they're in the office or working remotely. Work ecards can be customized with photos, gifs, animations, and your personal message of kudos.
Hey! Are you looking for a way to show appreciation at work?

Check out CareCards — a great way to recognize your employee's special moment with a colorful compilation of heartfelt messages from their fellow colleagues.

Caroo's specially designed CareCards program is a fun tool for distributed teams to celebrate any milestone in style! You can also order your beloved coworker a personalized gift from the team right off the Caroo gifting platform.
What are the benefits of showing employee appreciation with a group ecard?
✅ Hit multiple targets with one arrow
Send a collective message out to the whole team with one ecard. Group success deserves group appreciation and ecards make it painlessly fun to recognize the efforts of the entire squad.
✅

Hit one target with countless arrows

No more passing around a greeting card hidden in a folder or tracking everyone down for their signature. Get the whole team, or the entire organization, to sign an employee appreciation ecard quickly and stealthily.
✅

Save time and resources

No shopping. No hassle. No waste. Ecards allow you to customize your message to say exactly what you want to say to the group, without ever having to step foot in a department store card aisle.
Pro-Tip! Speaking of customized ecards, check out CareCards! Digital, personalized ecards for the whole team or from the whole team, in just a few mouse clicks. Try for FREE 👈
25 Ecard Messages For Showing Employee Appreciation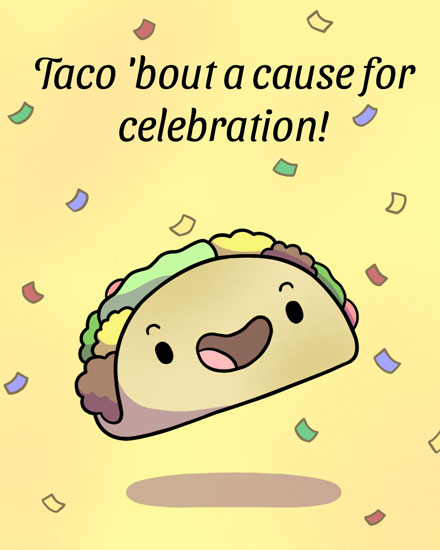 1) You're SO amazing at keeping our whole team organized and I'm beyond grateful to have you on my side!
2) The presentation you prepared was amazing and really delivered clarity and value. Great job!
3) Your leadership skills are like none other. You're truly an inspiration to us all!
4) I don't know how we could have completed this project without you! We were so fortunate to have your insight on this!
5) I took your advice! I can't thank you enough for your guidance in breaking through my roadblocks!
6) Your support on this project made our team so much stronger. Thanks so much for lending us your brilliance!
7) I really appreciate your perspective on how to steer this campaign. The clarity you provided helped to turn things around for the entire project.
8) Thank you for stepping up and taking over 's work while they're out. You're always someone I can depend on!
9) Your drive is so admirable! We're a more motivated and empowered team because of you. Keep up the great work!
10) The vision and creativity you bring to the table are like nothing I've ever seen. It's an honor to work with you.
11) It's refreshing to know that I can always count on you to deliver. Whatever. Wherever. You're always "on time!"
12) Your dedication to your job does not go unnoticed. Keep shining! You're going places!
13) I am continuously impressed by the quality of your work. Just wanted you to know how talented I think you are and how appreciated you are here!
14) The way you commanded attention in the Executive Management meeting on Monday left me awestruck. Your presence is so powerful and I deeply respect your leadership style.
15) It's clear you care about your work and the people around you. Thank you for keeping us all motivated and for making our days brighter!
16) Congratulations on your new role! It brings me such great pleasure to see you winning. Stay focused and nothing can stop you!
17) How are you so awesome?! And how am I so lucky to work with you?! Just a little note to say that I appreciate you being so perfectly, you.
18) Your outside-the-box thinking is exactly what we needed for this client. Thanks for saving the day!!
19) The professionalism you displayed in the meeting yesterday was so BOSS! You nailed every question they threw at you. Hold your head high!
20) Your commitment to your job is truly admirable. Thank you for being a shining example for the rest of the team!
21) You make it almost TOO easy to be your manager! I can always count on you to bring your A-game.
22) We sure do appreciate all the laughs you bring to the group. Thanks for making us a happier team!
23) You have an extraordinary talent for getting through to people. You're not just a good Manager… you're a great Leader.
24) You always remain calm in the chaos, no matter what. Thank you for your consistency and support.
25) Thanks so much for your help on the Q3 presentation. I couldn't have put it all together in time without you!
Tips For Writing Employee Appreciation Messages
➞ Be specific.
Tell them why you're so grateful for them. Dish the details of what they did that made such a difference to you or the team.
➞ Be timely.
There's no prep time needed for writing an employee appreciation message. Let them know asap how awesome they are while the win is still fresh.
➞ Be sincere.
Be authentic in your message. It doesn't need to be 18 pages when just 10 authentic words can hold unimaginable power.
➞ Be humble.
Being the "Boss" doesn't mean you can do everything. Recognizing the strengths of others fosters and supports them for the greater good. Both theirs and your organization's.
➞ Do it often.
Don't wait for an occasion or a designated employee appreciation day. Tell your employees often how much you value their unique talents and recognize their hard work. They deserve to know!
Occasions For Sending Employee Appreciation Ecards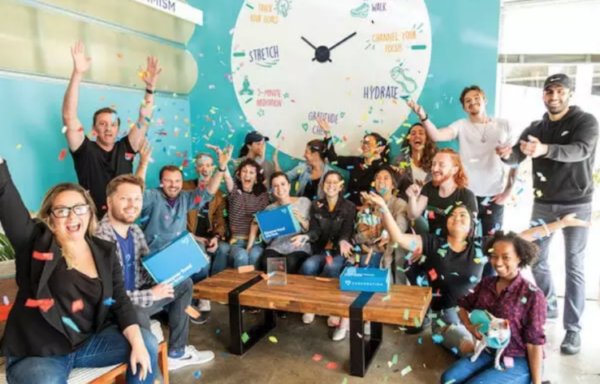 ➤ Job performance
When you go to a great concert, do you applaud the performance? Cheer for the stars of the show? Of course, you do! Stellar performance deserves to be recognized, period.
➤ Work ethic
Believe it or not, a good work ethic isn't defined by early mornings and long days. It's the commitment to the bigger picture and your employees' motivation to be a part of it. Their alignment is valuable and should be acknowledged and rewarded.
➤ Teamwork and effective collaboration with colleagues
Some of the best ideas and most brilliant solutions have come from unlikely collaborations. There's strength in numbers and showing appreciation for their collective talents encourages and motivates your employees to continue developing those beneficial connections.
➤ Finishing a big project
The pressure's off. They crossed all the t's, dotted all the i's, and executed flawlessly. Show them how much you appreciate their time, energy, and commitment to seeing the big project through to the end.
➤ Going above and beyond
As cliché as it may sound, that "extra mile" is a big deal. Some people just can do all "the things" others don't even think of and ultimately, are super appreciative of. A personalized e-card can tell them how much their extra mileage means to you.
➤ Completing a goal
Big or small, reaching their goals is always a win! Sending a "Yay YOU!" e-card lets them know you value their commitment and support their path to success.
➤ Good attitude and demeanor
Spreading positivity in the workplace isn't in most of our job descriptions. When you have employees who elevate their colleagues and improve the work environment just by being themselves, don't hesitate to let them know how big their impact is.
➤ Promotion
Promotions are typically earned by exemplifying the core values of the company (and hard work, of course). That kind of influence makes a huge impact on the team and the overall environment and deserves a personalized thank you.
➤ Personal accomplishments
Having a healthy work-life balance means recognizing that your employees have a life outside of work. Celebrating them as people, not just as employees shows that you holistically care about their happiness beyond their job performance.
➤ Professional development milestones
Your employees each have professional goals and aspirations that need to be nurtured. As they see their dreams coming to fruition, your support is a key ingredient in their continued growth and inspiration. Congratulate them with an ecard and show them you've got their back at their next career milestone.
➤ Work anniversary
Loyalty is a choice. Your employees choose to wake up every day and give their time and talents to your organization. They choose not to peep the job sites or respond to recruiting emails. Each year that passes creates deeper connections, better working relationships, and more growth opportunities. Show a little gratitude for their choices. A work anniversary is an excellent time to celebrate with a personalized ecard from the entire team.
➤ Just because
Possibly the most important reason. No grand gestures or milestones necessary. Some people really do make work more inspiring, motivating, and fun just by being themselves. Plus, we never know what someone's going through and these moments of feeling seen and appreciated can truly be a game changer.
Conclusion
Voltaire once said "Appreciation is a wonderful thing. It makes what is excellent in others belong to us as well."
Your employees' excellence is an asset to your business. They allow you access to these assets when they choose to put their talents to work for you. Employee appreciation ecards are a perfect way to thank them for their continued mutual investment.
Expressing a few sincere words of acknowledgment doesn't just benefit your employees. It also makes a big impact on the company culture. By adding ecards to your recognition program, you'll boost morale and improve employee engagement.
With consistency, you'll notice an attitude of gratitude growing throughout the workforce.
---
People Also Ask These Questions About Employee Appreciation Ecard Messages
Q: Are there free employee appreciation ecards?
A: There are some free employee appreciation card options out there however, your customization and delivery options may be limited.
Q: What kinds of gifts can you give to an employee along with your ecard?
A: Some appreciation gifts you can give to an employee along with your ecard are gourmet chocolates, egift cards, and custom curated swag packs.
Q: What should you write in an employee appreciation ecard?
A: Your employee appreciation ecard message should be specific to the situation you're recognizing. Tell them exactly what they did that was so amazing and why you appreciate them.
Q: Are there employee appreciation ecard platforms?
A: There are tons of employee appreciation ecard platforms to choose from. Some are linked in the details above.
Q: When is it a good time to give an employee recognition ecard?
A: Some good times to give an employee appreciation ecard are when your employee accomplishes a personal or professional goal, they have a great attitude and are super helpful to their colleagues, or they're celebrating a major milestone. It doesn't take a coworker's birthday or a major life-changing event to deserve some recognition at work.