Do your employees feel safe, happy, energized, satisfied, and productive at work?

Do they feel like they have a voice within the company and that their suggestions and concerns are taken into account?
The simple fact is that employee engagement has become a huge part of company success. According to SMARP,
Engaged employees outperform their peers that are not engaged. Overall, companies with high employee engagement are 21% more profitable.
In other words, there's a crystal clear link between appreciation and engagement. When employees feel cared about, they'll run through walls for their employers.
In a hurry? These are some of our favorite employee engagement platforms for teams!
So how can you create an environment where employees are engaged and ready to crush their milestones and goals?
A good place to start is the best employee engagement companies and organizations, which is why we've compiled a list of the top ones we could find after extensive research.
Check out our list of the 9 best employee engagement companies that are getting it right and changing the game!
Want to become a better professional in just 5 minutes?
Employee Engagement Companies That Do The Right Things
1. Google

Google is a pioneer of employee engagement. As a company that measures everything, it comes as no surprise that the tech giant is on the cutting edge of employee satisfaction and engagement.
1) Exclusive Perks
Google offers subsidized massages, foosball and video game stations and on-site physicians, gym and swimming pool memberships, and death benefits to deceased employees' families, among other exclusive perks.
2) Flexibility
The internet juggernaut was one of the first companies to fully understand the benefits of flexibility for their employees and their bottom line. In essence, the company allows their engaged employees to do whatever yields the best results.
3) Knowing Employees Well
Google has conducted four separate experiments with 700 participants to where they spent time to get to know the employees on a deeper level. They found that catering to the individuals increased happiness, which also boosted productivity 12%.
Why we love this employee engagement company: Google engages with its vast network of employees through a variety of ways. They often send care packages to their remote employees using Caroo. Caroo curates custom boxes and care packages specially for employees, which is why it's quickly becoming known as an employee care hub. They can help you implement tactics like Exclusive Perks to take a page out of Google's employee engagement playbook.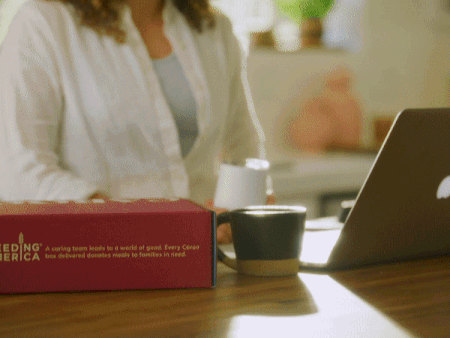 2. Kaiser Permanente

Kaiser Permanente is one of the largest healthcare providers in the world. As such, the healthcare organization places employee well-being as a top priority.
1) Work Life Balance Initiatives
Kaiser Permanente offers online nutrition courses, healthy eating options, team wellness tools and implementation practices, smoking cessation support, moving meetings, stretch breaks, healthy catering, discounted tickets and recreation, onsite classes, and flexible scheduling.
2) Elite Benefits
Kaiser Permanente provides its employees with ample vacation time, holiday and sick leave, along with medical, vision, mental health, and dental coverage.
3) Support for Disabled and Veteran Employees
Disabled employees can request accommodations and additional support, which has led to Kaiser Permanente's inclusion on DiversityInc's list of top companies in DEI for 10 straight years as well as the #19 rank for employers for people with disabilities. KP also goes out of its way to ensure that veterans and their families are given proper benefits and care and their proprietary military skills translator helps put vet hires in position to succeed.
Why we love this employee engagement company: Kaiser Permanente boosts internal conversations, recognition, incentives, feedback, and goal achievement using employee engagement tools like Kazoo. Employees stay connected through a centralized hub where they can engage with each other and recognize success.
3. Spotify

Spotify is one of the top music streaming platforms in the world, giving subscribers their pick of music from artists of every genre and style. Just as they add joy to their listeners', Spotify makes it a point to improve the lives of their employees.
1) Spotify On Tour
Spotify employees can join their colleagues on trips to industry events and festivals.
2) Global Parental Leave
Spotify offers paid leave for up to 6 months for all new parents.
3) All The Feels
Spotify has their own employee assistance program and self-care hub, dedicated entirely to employee engagement, satisfaction, and well-being.
Why we love this employee engagement company: Spotify uses Leapsome in order to help their team members use flexible metrics and visualize dependencies in goal trees.
4. Adobe

Adobe is the premier product suite for all things visual — whether you're a photographer, a graphic designer, a videographer, or some other hyper-creative professional, Adobe is probably familiar to you. In the same way that Adobe was one of the first companies to roll-out a subscription model, they're moving the ball forward once again on the employee engagement front.
1) Learning Funds
Employees may be reimbursed up to $10,000 per year for top credential programs, academic degrees, technical certifications, and advanced specializations.
2) Dependable Care Flexible Spending Account (FSA)
Adobe employees will enjoy Adobe matching up to $1200 of non-taxable contributions to Dependent Care FSAs.
3) Travel Support
Adobe provides travel support for road trips and even personal business, as well as, emergency medical coverage to global business travelers.
Why we love this employee engagement company: Adobe utilizes team building software Motivosity to promote community, top-notch recognition, and smoother managerial processes. Motivosity creates a happier work environment with clear benchmarks, real-time feedback, and action plans.
5. Rakuten

The online retailer, Rakuten, has a variety of facilities specially designed to support the health, well-being, and lifestyles of their employees.
1) Employee Stock Ownership Plan
Companies will often tell employees to act as if the company is their own; however very few actually give employees said ownership — except Rakuten through their stock incentive program.
2) Corporate Sports Club Memberships
The link between health, happiness, and employee engagement is undeniable. Furthermore, Rakuten understands that endorphin and dopamine-boosting activities will go a long way with employees and uplift company culture.
3) Relocation Support
Rakuten helps employees relocate through financial and other resources. They look to reduce the burden on their employees, which helps them focus on their jobs.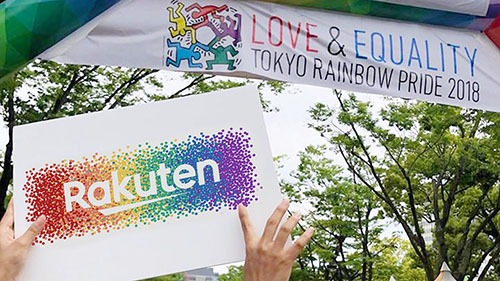 Why we love this employee engagement company: Rakuten uses Empuls to create a sense of connectedness, open opportunities for feedback, reward good performance, and recognize good behavior.
6. Chobani

Chobani is one of the world's most successful yogurt companies. This empathy-driven, immigrant-founded company was started in true rags-to-riches fashion and the philanthropic spirit has remained intact ever since.
1) Minimum Hourly Rate Increase
Chobani raised its minimum hourly rate increase to more than $15 per hour, which shows commitment to employees and seeks to provide a more livable wage to even the lowest earner in the company.
2) Wellness Resources
Chobani offers gym membership reimbursements, a health advocacy program, and much more to keep employees in tip-top shape mentally, physically, and emotionally.
3) Community Engagement
Chobani has given away more than 3 million cups of yogurt to communities around the world. Employees have played a huge hand in this initiative and part of the reason is that employees are proud to be a part of companies that do good things for others.
Why we love this employee engagement company: The employee recognition platform, Bonusly, helps to build a scalable recognition program centered around companies like Chobani's and your own core values. Bonusly enhances recognition, morale, and communication across departments while eliminating knowledge silos.
7. Society for Human Resource Management (SHRM)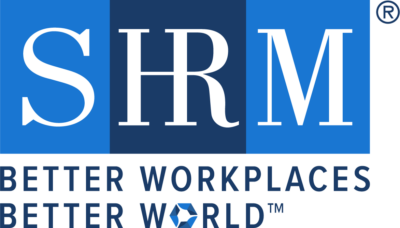 SHRM promotes HR as a profession and educates professionals, which is why they make it a priority to treat their own employees to the highest standards.
1) Job Enrichment
SHRM injects variety, meaning, and autonomy into each role. This employee engagement strategy lends itself to employees taking the initiative to help the company succeed in any way — even beyond the scope of their job title.
2) Strategic Compensation
SHRM uses pay-for-performance programs to incentive productivity and competency-based pay to encourage learning and professional development.
3) Performance Management
This employee engagement organization sets challenging goals that align with key objectives; however, no effort goes unnoticed or unrecognized.
Why we love this employee engagement company: Nectar is used by companies and organizations like SHRM to provide 360-degree recognition and performance management so nobody in the company ever feels like they're just a number.
8. Netflix

Netflix is the dominant video streaming platform with an endless plethora of movies and episodic series. Now, they're also innovating internally in the employee engagement space.
1) Unlimited Personal Time Off
Unlimited paid time off means that Netflix employees take off as much time as they need. This shows trust in employees and keeps them focused on productivity and results instead of simply punching the clock.
2) Work, Not Drive Initiative
Netflix partnered with ridesharing services to give employees a headstart on their work. Instead of spending time driving, team members can chip away as they're essentially chauffeured during their commute!
3) Top of Market-Based Salaries
To ensure their employees have competitive salaries, Netflix offers Personal Top of Market salaries, which means each employee's salary is adjusted to remain fair even as market values shift.
Why we love this employee engagement company: Netflix is all about celebrating their employees' wins, so it makes sense that they turn straight to Confetti to pull that off in a big way. With Confetti, Netflix employees enjoy experiential rewards.
9. Domino's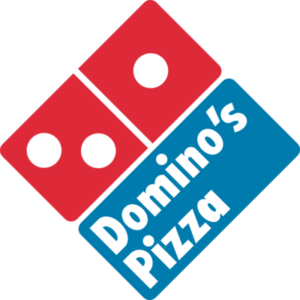 Domino's has separated itself from the rest of the pizza pack by showing itself to be philanthropic and generous to its own employees.
 1) Profit Sharing
Domino's gives its employees a vested interest in the company's success — literally. Employees enjoy profit sharing and other performance-based incentives.
2) Temporary and Long-term Disability Insurance
The pizza-making company doesn't leave its disabled employees to fend for themselves. Domino's provides insurance and other resources to help its employees overcome their greatest challenges.
3) 401(k) Plan
Domino's empowers employees by giving them the knowledge that one day they'll be able to retire if that's what they choose to do. A 401(k) is a great strategy for increasing not only engagement but employee loyalty and commitment to your organization.
Why we love this employee engagement company: Domino's leveraged Eloomi to digitize 25 of their Icelandic stores. The result? Faster onboarding and integration of new hires and massively boosted satisfaction.
---
People Also Ask These Questions About Employee Engagement Companies
Q: What companies focus on employee engagement in 2023?
A: The companies that focus the most on employee engagement in 2023 are typically the most successful companies. Engagement often translates directly to productivity.
Q: Which company has the best employee engagement?
A: Many companies have great employee engagement, so it's difficult to say that anyone single company in particular has the best engagement. However, checking employee reviews is usually a good indicator of employee engagement. For some great examples, check out this list.
Q: What companies use employee engagement?
A: Most companies nowadays utilize employee engagement tactics and platforms to improve employee satisfaction, well-being, and happiness.
Q: What is an employee engagement organization?
A: An employee engagement organization is an organization that has fully committed to its employees' health, happiness, satisfaction, well-being, and retention.
Q: What are examples of employee engagement at my company?
A: Some examples of employee engagement that you might find at your company include wellness initiatives, benefits, team building activities, non-monetary rewards, and employee recognition.
Q: What steps should I take to improve employee engagement at my company?
A: You should improve employee engagement at your company by setting up systems that encourage, reward, and motivate employees for doing their best work. The result of this is normally reduced absenteeism, a better employee experience, more positive customer experiences, better employee performance, higher engagement levels, and healthier internal communication.