It's something that keeps good leaders up at night:
Are my employees happy?
Will my top performers stay?
What more could I be doing to keep them?
Learning how to retain employees is a top concern for today's CEOs and HR pros … and for good reason.
Get Your Free Retention Checklist For Managers
According to a survey by consulting firm Mercer, voluntary turnover is up 5% since 2011. Job-hopping, it seems, is increasingly becoming the norm, thanks in part to a workforce comprised of more and more Millennial workers, who are likely to have twice as many jobs over their lifetimes as baby boomers.
This trend is only amplified in a recovering economy, where workers can change jobs with more frequency and fewer consequences.
In a hurry? Check out our favorite recognition platforms designed to improve employee retention at your company:
All this turnover, of course, is expensive. A study from the Center for American Progress found that the average cost of replacing an employee was about 21% of her salary.
As important as turnover is, you'd think there would be a plethora of great advice on the subject. But we've been underwhelmed by the information out there explaining the ways to retain employees… most of it vague, abstract, and frankly, not very useful.
That's why we've compiled the following 6 case studies, highlighting examples and takeaways from the companies who are winning the war for talent and getting the retention question right — so you can see what REAL retention strategies look like in ACTION, and adapt them to the specific needs of your company.
Want to become a better professional in just 5 minutes?
How To Retain Employees: Case Study #1 The Trade Desk

Jeff Green, CEO at The Trade Desk, sees time as the most valuable commodity we have as human beings, and when someone chooses to give their time to an employer, it's the ultimate compliment. As The Trade Desk grew and early-stage employees began to hit tenure milestones, Jeff realized that there wasn't an anniversary awards program in place that authentically expressed to employees the level of gratitude he had for their time, energy, and dedication to the business. They needed a partner who could recognize employees in a meaningful way, and that celebrated their diverse, personal interests.
The Trade Desk found Blueboard in 2018, and a wonderful partnership was born. Now, when TTD employees hit anniversary milestones, they get to celebrate with a Blueboard reward from a wide menu of hand-curated experiences to enjoy with their loved ones (like hot air balloon rides, pottery lessons, and adventurous glamping trips).
Takeaway #1 – Scale your personalized and meaningful recognition efforts

Scale your personalized and meaningful recognition efforts
Click To Tweet
Administering anniversary awards for thousands of employees is no small task. That's why Jess Wagner, Global Engagement Manager, happily adopted Anniversary Engine, a feature in the Blueboard platform that allows admins to easily automate reward delivery to employees on their anniversary date.
It's the perfect solution for growing companies who want to deliver personalized rewards at scale. And to continue scaling the celebrations, TTD distributes a company-wide monthly Anniversaries newsletter featuring personalized employee achievement spotlights written by their manager. These efforts ensure the program is well-socialized, building anticipation amongst TTD employees looking forward to their own Blueboard experience.
Takeaway #2 – Build connection and culture by celebrating culture champions
Build connection and culture by celebrating culture champions
Click To Tweet
In the wake of the COVID-19 pandemic and migrating to a fully remote work environment, TTD employees stepped up across the globe to build connection and culture. Through engagement efforts like employee-led home haircut tutorials, morning yoga classes, or facilitating Pride Month panels, employees championed life at The Trade Desk and embodied their company values.
TTD partnered with Blueboard to launch a new spot recognition program to celebrate these culture champions. TTD employees receive Blueboard rewards for their above and beyond contributions and authentic display of company values.
How To Retain Employees: Case Study #2 Netflix
Over the last decade, Netflix has rewritten the rules in the cable, video rental, and VOD spaces. Disruption, you could say, is in their DNA.
So when Patty McCord, the company's first Chief Talent Officer, arrived at the company, she refused to take a business-as-usual approach.
Her novel yet practical style sent a shockwave through the business world, and the culture deck that she developed alongside Netflix CEO Reed Hastings has been hailed as a defining document of Silicon Valley.
Here's what Netflix taught us on how to retain employees:
Takeaway #3 – Take care to only hire "A" players by focusing on character in the hiring process
Take care to only hire A-players by focusing on character in the hiring process
Click To Tweet
According to tradition thinking, your organization will always be stratified – there will be a small group of "A" players (high performers who provide the bulk of innovation and results), a large group of average performers, and another small group of poor performers who will either have to be replaced or will leave due to lack of engagement.
McCord asked, if we know how much more value they provide, why hire anything other than "A" players?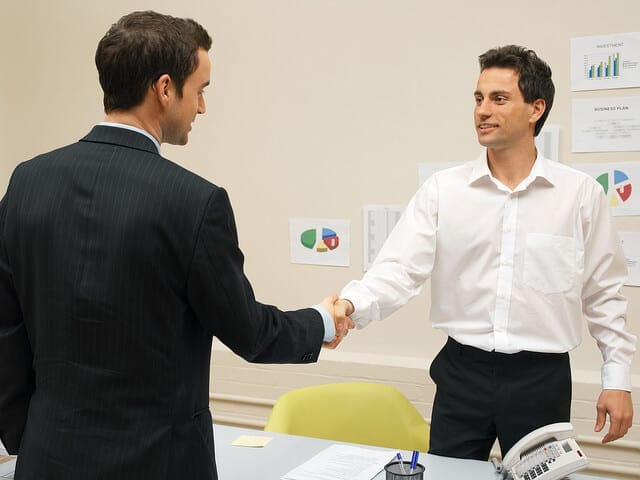 Identifying these "A" players in the hiring process is a challenge, but Netflix found that the key was to focus on character as much as skills or experience.
McCord and her team took great care to only hire mature, "fully formed adults" who put the success of their teammates and the organization before their own.
For McCord, hiring top-talent constituted the ultimate perk.
The benefit to the company is twofold—having more "A" players means more productive and motivated individuals, but it also means a better, more engaging working environment for everyone.
Of course, hiring more top talent likely means a more involved hiring process and higher starting salaries, but the approach has apparently worked for Netflix, who recently beat HBO's 17-year streak of most Emmy nominations in a year.
"The best thing you can do for employees—a perk better than foosball or free sushi—is hire only 'A' players to work alongside them," she wrote in the Harvard Business Review. "Excellent colleagues trump everything else."
This insistence on surrounding top talent with other top-talent is a key driver in the company's above-average retention rate.
Takeaway #4 – Treat employees like adults
Treat employees like adults
Click To Tweet
According to McCord, the best thing to do once you hire fully formed adults… is to treat them like adults.
In practice, this means an expense policy that's just five words long ("act in Netflix's best interest") and things like unlimited vacation time, which sends the message that Netflix trusts their employees to do the right thing for the business. Most recently, the company garnered international attention by offering salaried employees up to a year of paid paternity leave.
Policies such as these encourage employees to stay for more than just the cushy benefits. They convey a sense of value and trust—in other words, they tell employees that they are valued for more than just the profit they create. This is one of the great advantages of hiring "A" players: given ample time and space and minimal micromanagement, they will produce great work for their company.
Above all else, it's this insistence on treating people like trusted partners – something unthinkable in the command and control management styles of days past – that has contributed to Netflix's above average retention rate.
Takeaway #5 – Develop great managers
Develop great managers
Click To Tweet
All effective retention strategies must include a plan to develop great managers.
After all, managers are the direct link between the C-suite and the rest of the org, and are responsible for executing leadership's strategy and vision. Good managers aren't necessarily star performers – they are leaders first, and doers second.
At Netflix, leadership emphasized the importance of team building above all else.
"We continually told managers that building a great team was their most important task," McCord wrote in HBR. "We didn't measure them on whether they were excellent coaches or mentors or got their paperwork done on time."
How To Retain Employees: Case Study #3 – Whole Foods

Whole Foods is the gold standard when comes to retention rates in the grocery business, an industry that's traditionally fraught with high turnover due to long, at times unpredictable hours and a perceived lack of growth opportunities.
A study led by graduate students at Johnson and Wales University identified the main drivers of Whole Food's impressive retention stats. Here's what they concluded.
Takeaway #6 – Create a values-driven culture
Create a values-driven culture
Click To Tweet
According to the researchers, it all starts with CEO John Mackey, who combines elements of the service- and values-leadership models with Japanese management philosophies to arrive at a style that emphasizes a sense of purpose. 
In his oft-cited blog post "Creating the High Trust Organization," Mackey makes the case that modern businesses need a higher purpose, in part, to help galvanize employees around a common cause. With 50% of employees feeling they have different values than their employers, it is vitally important to establish a set of company core values that employees can get behind. 
Mackey codified Whole Foods' purpose in the company's core values, which include "Support Team Member Excellence and Happiness" and "Serve and Support Our Local and Global Communities."
It's this sense of purpose – which permeates the ranks and aids in decision making process from the highest to the lowest level – that helped attract the right fit for the organization, and therefore helped lead to the company's low employee churn.
Takeaway #7 – Empower your team in the decision making process
Empower your team in the decision making process
Click To Tweet
Another key takeaway from the research – individual employees at Whole Foods are given far more credence than those at most companies, certainly more than those at other grocery chains. This is accomplishment mainly through the company's unorthodox, egalitarian corporate structure.
There are no bureaucratic hierarchies at Whole Foods. Employees are divided into teams and empowered to interpret the company's values and make most corporate decisions on their own.
Whether it is inventory changes, organizational decisions, or vital store investments such as POS systems, decisions are generally made in-store through a collaboration between managers and their employees.
"Whole Foods is a social system," Mackey explained to Fast Company in 1996. "It's not a hierarchy. We don't have lots of rules handed down from headquarters in Austin."
It's a democratic system that requires consensus in order to function, a style influenced by Mackey's affinity for Japanese management schools of thought. While this inevitably slows down the decision making process, the culture of ownership and investment it creates far outweighs any operational inefficiency it might cause.
Takeaway #8 – Let your employees be their true selves at work
Let your employees be their true selves at work
Click To Tweet
Think back to the first time you walked into a Whole Foods. You might have been taken aback by the workers' appearance:
No uniforms. Bohemian clothing. Lots of tattoos.
The word "hipster" may have even entered your mind.
While the workers' heterogenous attire might seem like a minor detail, it actually reflects a core tenet of Mackey's management philosophy.
In decades past, there has been an arbitrary distinction between our "professional selves" and our "actual selves," the implication being that we behave artificially at work, and authentically in our private lives. This distinction extends to all aspects of culture and identity, including our language, dress, and grooming.
Mackey's innovation was to obliterate this distinction, and to encourage his employees to express their authentic, true selves at work. This is particularly daring in the retail food service space, where employees frequently interact with customers and risk undermining the integrity of the brand. 
By design, this allows for a level of personal autonomy that extends to dress and free expression. The researchers cited this autonomy as a key driver in employee satisfaction and Whole Food's exceptional retention rate.
How To Retain Employees: Case Study #4 – Clif Bar & Company
Emeryville, California's Clif Bar and Company is an inspiring success story with humble beginnings. The multi-million dollar business was built on a product that founder Gary Erickson dreamed up while riding his bike, and a prototype that he made in his kitchen – certainly no small feat.
But the company's biggest accomplishment might be their astounding 97% retention rate. (And no, that's not a typo.)
The Awesome Office podcast recently sat down with Clif Director of People Learning and Engagement to crack the code on Clif's extraordinarily low level of voluntary turnover.
Here's what they learned:
Takeaway #9 – Create a culture of ownership
Create a culture of ownership
Click To Tweet
In 2000, Erickson and his wife and co-owner Kit Crawford were toying with the idea of leveraging private equity to buy out an existing partner and prevent the company from being acquired by a multinational corporation.
But something didn't feel right to Erickson. Deep down, he knew that the private equity deal didn't align with the company's mission and values. Ultimately, Erickson pulled out of a nearly final PE deal and opted for employee stock option program (ESOP), which had the added bonus of providing a sustainable benefit for employees and that was more consistent with the company's core values (know as the five aspirations – sustain Clif's people, business, brands, community, and the planet).
The ESOP helped build a culture of ownership that keeps employees invested in the success of the business and creates a personal, emotional connection to the company that few others can recreate – hence Clif's astronomical retention statistics.
Takeaway #10 – Invest in personal(ized) growth and development
Invest in personal(ized) growth and development
Click To Tweet
Smart companies know that people are their most important asset and that investment in personal development is an investment in the long-term health of the organization.
But Clif's approach to development is a cut above, focusing not just on a development plan that would benefit the company, but one that supports the individual's goals as well.
As Freitas told the Awesome Office show earlier this year, Clif works with employees to develop personal values, and then create a personalized growth and development plan that enables employees to live those values in their careers.
Guided by the company's "Five Aspirations," she also helped launch Clif Bar's Sustainability Benefits Program — an initiative that helped the company earn numerous workplace awards, including 'best place to work' nods by Fortune and Outside magazines — but more importantly, rewarded employees for actions that were consistent with the company's values.
Takeaway #11 – Leadership must walk the walk
Leadership must walk the walk
Click To Tweet
Perks are certainly a factor in employee retention, but sometimes unspoken cultural norms or unwritten rules prevent employees from taking advantage of them, and therefore undermine their effectiveness as a retention strategy.
As Freitas told, the Awesome Office Show, the key is to get buy-in from management. Simply put, employee perks won't get used unless upper management makes a conspicuous effort to participate in them.
Case in point – Clif CEO Kevin Cleary's office is right next to the gym. Not to prevent employees from spending work time at the gym, mind you. To make sure they are.
At Clif, employees are encouraged to work out at the company's state of the art onsite gym and are even paid up to two hours a week to work out. Cleary wants to see employees in there, making use of the facilities and making a commitment to their health. More often than not, he's alongside them, getting his daily workouts in.
It's this demonstration of long-term commitment to a culture of health and wellness that inspires Clif employees to stay year after year.
How To Retain Employees: Case Study #5 – Scopely
Los Angeles-based mobile gaming studio Scopely is known for its fun, irreverent culture.
What do we mean by fun?
Well, take their now infamous recruitment campaign, "the most interesting engineer in the world," which enticed engineering candidates with lavish perks including a tuxedo, sex panther cologne, a spear gun, a year's supply of beer, and the kicker, $11,000 in cash… wrapped in bacon.
That should give you some idea.
The strategy has paid off, as the company has been a veritable hit factory, cranking out six #1 games in a row, including The Walking Dead: Road to Survival, Yahtzee with Buddies, and Disco Bees.
Here's what Scopely can teach you about retention:
Takeaway #12 – Celebrate anniversaries
Celebrate anniversaries
Click To Tweet
As the Harvard Business Review reported, a study of more than a million respondents found that workers are most likely to switch jobs at the one year mark. This phenomenon doesn't stop at year one – the same study found a yearly trend, with a spike in the likelihood of voluntary turnover each successive anniversary.
The solution? Engage employees around yearly milestones.
True to form, Scopely celebrates anniversaries with hilarious, often absurd gifts, including custom-made samurai swords and one of a kind oil employee oil paintings that are hung around the office.
This novel approach to anniversaries has helped Scopely keep top employees happy and hold onto the talent they need to consistently produce top-selling mobile games.
Takeaway #13 – Failures are your friend
Failures are your friend
Click To Tweet
The surest sign of a toxic culture is one in which employees never fail.
The reason: a lack of failure means your employees are too afraid to take the risks that are necessary in order for your organization to grow. 
As their former General Manager and current advisor Jason Weiss told the Awesome Office show, failure isn't just tolerated at Scopely, it's celebrated.
At the end of each week, the company holds a "Fail of the Week" session, during which a member of each team shares their most epic failure and what he or she learns from it.
The point isn't to call out people's mistakes but to acknowledge failure's critical role in the growth process, as well as share the lessons learned from the experience.
How To Retain Employees: Case Study #6 – Big Spaceship
Bigspaceship, headquartered in Brooklyn, New York, is a strategy, design and technology consultancy that boasts clients such as JetBlue, Google and Nike. 
They are known for having a no-nonsense, produce great work and don't worry about the rest culture.
What does that mean?
Big Spaceship aims to strip back the corporate norms and behaviors in order to stay nimble, innovative and fun.  Through their "humans are humans" approach to work, they not only attract world-class talent, but people stick around for the long haul too.
Big Spaceship's strategy has not only helped get gushing reviews and case studies on their culture but has also secured their top spot among the competition for 13 years running.
They lay it out in a manual that highlights their weirdness as a secret ingredient for their success:
Takeaway #14 – Responsibility leads to caring more
Responsibility leads to caring more
Click To Tweet
At Big Spaceship, everyone works with a lot of autonomy.  Not only because it encourages productivity and efficiency but also because with it improves engagement.
They've purposefully maintained a flat structure throughout their growth phases to ensure that each individual remains the expert of their domain.  Everyone is a leader of their discipline and together they treat their work like a team sport.  In the manual, the practice is described:
"Life is easy with someone is telling you what to do.  It's also boring and prevents you from being invested in what you are doing. Since you control your own destiny here, you'll likely be more emotional about your work.  We believe that is better than the alternative.  Can you imagine coming to work each day and not caring? We can't."
This style forces employees to push themselves to tackle challenges and pick up a lot of responsibility. The side effect is that everyone is passionate about their work.
With that type of care, the office stays focused and interested in the opportunities ahead.
Takeaway #15 – Don't underrate the value of fun
Don't underrate the value of fun
Click To Tweet
At Big Spaceship, they follow 3 basic tenets to keep work passionate and combat burnout.
First, they believe that work and play should be intertwined.  At this office, long gone are the days of compartmentalized work and life hours. Getting to know your coworkers is encouraged and embraced as a tool to produce better work, engage more deeply and build strong bonds.
One of their principals, "The health and harmony of your team is part of your job."
Allowing human connection is sure bet way to gain the loyalty and devotion of your team.  Nothing gets people excited to come to work like the opportunity to produce great work with their friends, right?
A couple strategies, favor face-to-face communication and start team rituals that will get people together on a regular basis.
And, we can't talk about the importance of co-worker bonding without also mentioning our furry friends.
Big Spaceship accepts members of all shapes and sizes including those of the K9 variety.
Having dogs in the workplace is proven to increase happiness and relaxation.  They can lower blood pressure and cortisol while increasing endorphins and oxytocin, the maternal bonding hormones. Aside from the physical benefits of having a dog, studies show that dogs can positively impact office morale and employee mental health.
Sounds like a win-win to us!
The third and final tenet of Big Spaceship's strategy is allowing people to get out of their office chair and move.
They believe that it's unhealthy and unproductive to sit all day and offer their employees full freedom to get up and act as they please.
All that matters is producing great work. Period.
How To Retain Employees: Case Study #7 – Amazon
Lastly, we turn to a company who's culture you might not want to emulate.
This year Amazon made headlines and ignited a national debate after a New York Times expose uncovered what they called a "bruising" company culture at the e-commerce giant.
According to the article – which spoke to dozens of former and current employees – the defining characteristics of the Amazon experience was intense pressure, unreasonably high expectations, and constant backstabbing from colleagues.
And while CEO Jeff Bezos and other executives dispute the Times' depiction, their high employee churn rate seems to support the claims made by the employees who went on record. According to a survey conducted by Payscale, the median tenure at Amazon is just one year.
If you care about keeping your top performers, heed these lessons from Amazon's retention missteps.
Takeaway #16 – Cultivate a culture of cooperation, not mistrust
Cultivate a culture of cooperation, not mistrust
Click To Tweet
According to the Times article as well as subsequent employee commentary, the culture at Amazon was viciously competitive.
One of the biggest factors was the company's Anytime Feedback Tool, a communications platform that enabled any employee to provide feedback about colleagues directly to that colleague's manager — anonymously.
The AFT was created to collect both positive and negative feedback, but because all Amazon employees are ranked and the bottom of the ranks culled, the tool was often used by cutthroat employees to sabotage one another.
Very often, this negative feedback was used as the basis for withholding promotions and other benefits, without the employee ever being able to defend herself from her accuser. This contributed to an overarching atmosphere of fear and mistrust, and was cited as a major factor for the company's high employee turnover.
Takeaway #17 – Don't rely on "golden handcuffs"
Don't rely on golden handcuffs
Click To Tweet
In what's a rather conventional retention strategy, Amazon offered employees stock options that vest after a period of years, usually three to four. Employees, the theory goes, will stick around at least enough to see their stock vest, during which time you can extract enough value out of them to make the relationship worthwhile.
(Compare this to Netflix's stock plan, which empowers employees to choose a compensation mix that includes stocks that continually vest.)
But as a Buzzfeed News piece points out, the vesting strategy seemed to have little effect on employee retention at Amazon. The average employee lasts just one year.
The lesson? The so-called "golden handcuffs" can't compensate for a toxic culture.
How To Retain Employees: Case Study #8 – Hyatt Hotels
Year after year, Hyatt ends up on Fortune's famous 100 Best Companies To Work For list. The hotel brand also enjoys a high ranking within the list, landing in the ninth spot in 2018. Hyatt treats employees like family, caring for them on a professional and personal level. By creating a thriving environment, Hyatt is considered one of the best places to work in the world.
Employees don't just stay at Hyatt; they love working at Hyatt. A Great Place to Work® survey found that 95% of Hyatt employees say "I'm proud to tell others I work here."
So why do employees love working at Hyatt?? The Hyatt philosophy is people-centered, regardless if it related to a customer or an employee.
By bringing out the best in employees, Hyatt knows it can deliver the best possible hotel experiences. Talk about premium hospitality, right?
One employee summarizes why it's wonderful to work at Hyatt:
"Hyatt takes care of their employees. Training is so thorough that there's nothing for you to guess about."
We hope you find inspiration in these takeaways from Hyatt's world-class employee engagement and retention techniques.
Takeaway #18 – Integrate well-planned retention initiatives into your core business strategy
Integrate well-planned retention initiatives into your core business strategy
Click To Tweet
Repetitive tasks, many open positions, pay disparities, and lack of internal advancement opportunities contribute to the hospitality industry's high turnover estimated to be a high 73.8 percent annual rate. Hyatt, however, enjoys a much lower level
"In an industry with historically high turnover, we are honored to have more than 14,000 colleagues with 15+ years of service – proof of the positive impact of our effort," Hyatt says. And according to HubEngage, Hyatt housekeeping employees usually stay on board for 12 years or longer—practically a lifetime in the hospitality field.
Hyatt keeps turnover down with retention initiatives that are also central to the overall business strategy. Their retention initiatives include an in-depth training program that fuels employees' internal advancement, a Caring Fund for employees suddenly facing emergency situations, and diversity and inclusion initiatives that make sure all employees can meet goals and enjoy satisfying work lives. For example, Hyatt established Diversity Business Resource Groups that bring together employees who share cultures, races, genders, ages, and interests.
These in-depth initiatives take time, energy, strategic thinking, and devotion to employees, so naturally, employee happiness and loyalty follow.
Takeaway #19 – Empower employees by offering support and security  
Empower employees by offering support and security
Click To Tweet
Employee empowerment is at the heart of all Hyatt's training and development initiatives. The hotel chain recognizes the value of investing in employees who, in turn, invest in their work and deliver committed performance that shines through in Hyatt's spotless rooms, dedicated customer service, and pristine events.
In addition to training employees on key skills, Hyatt empowers employees by treating them like family members.
"Our commitment to caring for people starts first with our colleagues because they are the heart of Hyatt. Our focus is on listening and cultivating an environment where our colleagues can be their true selves – one where their career development is supported, their uniqueness is celebrated, their voices are heard, and collaboration and innovation are encouraged. We refer to ourselves as "the Hyatt family," because it really feels that way," Hyatt says.
Creating a family environment requires the cultivation of safety and security—some of the most empowering emotions employees can experience. Secure employees are motivated to solve problems, come up with new ideas, and take measured risks that lead to company-wide excellence.
Takeaway #20 – Develop and promote existing employees
Develop and promote existing employees
Click To Tweet
Hyatt chooses to spend time and energy developing internal employees, preparing them for advancement through their own corporate training program. This allows the hotel to fill positions with trusted employees who know their business instead of spending millions of dollars recruiting candidates who also require training and may not be around for much longer than a year.
"We are proud to say that many Hyatt leaders grew their careers from entry-level roles with the company, and we support opportunities for our colleagues to move between functions and locations for professional and personal development," Hyatt says.
HubEngage reports that Hyatt offers, in addition to a robust internal training effort, one-off classes and training sessions from Khan Academy and generous tuition reimbursement programs for employees looking to learn new on-the-job skills.
Conclusion
As you can see, effective employee retention strategies come in all shapes and will look different depending on a variety of factors including your industry, the size of your organization, as well as its culture and demographics.
However, certain themes appear over and over again, including trust, collaboration, values and purpose, personal development, and authentic communication. Use these ideals as a guiding principle when developing or refreshing your retention strategy.
How can you effectively retain employees?
There are many strategies you can employ to help boost your employee retention rates at your business. First and foremost, you should focus on areas that can be improved upon immediately. Sending out an employee wellness survey can help to identify those areas without directly asking employees why they would consider leaving. You can also review your employee recognition program to find ways to update it and try new ideas that encourage staff to recognize strong performance.
Which of these examples resonate with you? What does your company do differently to keep its top talent? Let us know in the comments below.
Employee Recognition & Appreciation Resources: