It's tough to open a browser these days and not see a blurb or link to an article telling us how to retain staff during a recession. Like Chicken Little screaming that the sky is falling.
Tragically, a lot of them are fluff. Yeah…we said it.
They may tell you the importance of recession-proofing your business or how a recession can negatively impact your company and your workforce. But you need the details. The meat and potatoes. The road map.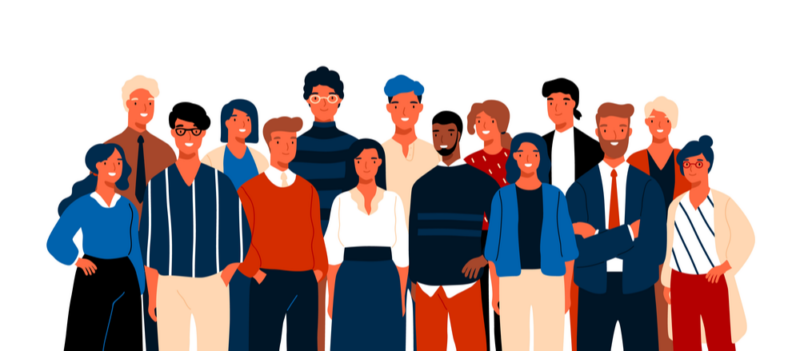 Most businesses that survived the pandemic to this point have recognized that they need to make some adjustments. They know they need to keep their valued employees but how to retain employees in an organization, while navigating an economic downturn, is more than a bulleted topic for human resources to touch on in a weekly meeting.
It requires action.
Unfortunately, many business owners have not actually taken any real action steps yet. A big part of that is because they don't have a clear understanding of how to retain employees who want to leave.
And that's the cold, hard truth. Employees leave because they want to. Consider this… the job market and the labor market are both flooded with availability and opportunity right now. Yes, your high-performing employees have a breaking point. There are plenty of jobs and plenty of jobless. That want is driven by different things for different people but ultimately, they make the career moves that they believe are best for THEM.
If you aren't already planning or implementing new and improved strategies to retain employees through the economic turbulence, you're gonna want to go ahead and open your to-do list on your phone or computer… yes, right now… we'll wait…
Now add "Evaluate Employee Retention Strategies." Then be sure it's highlighted, circled, and labeled as priority one on the "do these ASAP" list.
Now that it's in your calendar in ink (and highlighter), we're here to cut through the aforementioned fluff and serve you the meat and potatoes with the "how" part.
Want to become a better professional in just 5 minutes?
How to Retain Employees During a Recession
➤ Step 1: Company culture
Company culture is often cited as a contributing factor when seekers are peeping new job opportunities. A healthy company culture is one where employees are appreciated for their contributions, feel encouraged to hone their strengths, and discover new ones. It's more than "things" or incentive bonuses. It's an overall respectful way of working.
➤ Step 2: Flexibility
Another thing the pandemic has shown us is how to make adjustments, especially in business. Giving your employees options like working remotely or allowing more flexible work hours helps them to manage their time better so they can be more productive and aligned in all areas of their lives.
➤ Step 3: Understand the "why"
Many employees leave great jobs over a "why" that was never communicated but could have been easily resolved. Knowing why people have left (or are seeking to leave) your company can be super helpful when planning your retention strategies. It may not be pretty but knowing is half the battle.
➤ Step 4: Take Action
Transparency and engagement help to easily identify your employees' pain points. But then what are you going to do about them? There are few things more deflating in a workplace than when employees share their issues and concerns, then sit idly by while nothing happens. Communicating your action plan speaks volumes to your workforce and lets them know you're listening.
➤ Step 5: Diversity, equity, and inclusion
These initiatives have been pillars in business models since the 60s and their importance continues to rise. Culturally and ethnically diverse workplaces offer more opportunities, broader perspectives, and greater expression. All these factors carry some heavy weight when employees are updating their resumes and considering their options.
Ways To Retain Employees During A Recession
  1  

 See if you qualify for the Employee Retention Credit (ERC)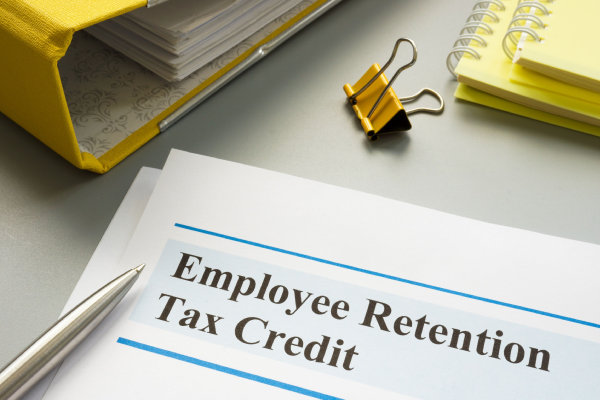 The ERC is a little-known tax credit you may be eligible for if you retained employees through periods of 2020 and 2021. This credit refunds you a percentage of wages paid throughout the pandemic so why not look into it?
Pro-tip: Take this quick 60-second quiz to see if you qualify, then collect your money!
Why this employee retention strategy matters during a recession: A tax credit in your favor is nothing to sneeze at, especially when it applies to the past two years when you may have been struggling the most but didn't even know it existed.
  2 

 Celebrate big achievements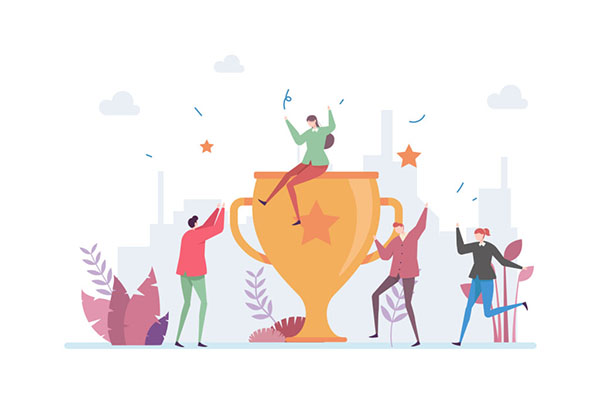 Reaching these goals and achievements is why you hired your team. These are the moments when everyone can look back at all the hard work they've put in & know that it was worth it. There's a message of purpose and belonging in celebrating these achievements with the team who made them happen.
Why this employee retention strategy matters during a recession: These milestones were reached by everyone's collective strengths, so celebrating them also shows gratitude to your employees. One team, one goal! You can also set up an employee milestone program where staff is rewarded with personalized gifts for work anniversaries, birthdays, and any milestone you want to celebrate!
Pro-tip: Don't get caught in the trap of having to purchase one-off gifts for each employee's anniversary. Work with Caroo, where you can input all your employee birthdays and anniversaries, and ship gifts out all in one easy (and free!) to use platform.

👉  Check out their dedicated Work Anniversary Box to start celebrating!
  3 

 Maintain good internal communication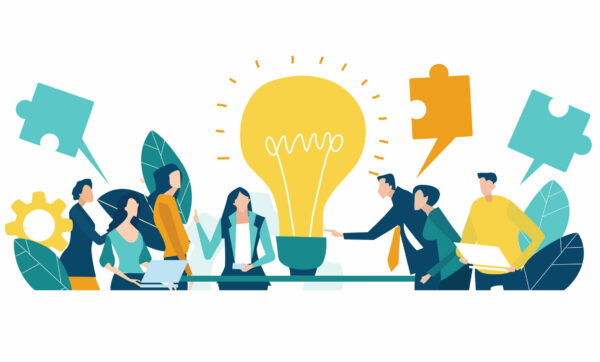 The pandemic has certainly birthed plenty of ways to communicate and stay connected. We have an endless supply of audio and video communication tools available now, like Teams, Slack, and WhatsApp, all at our fingertips. Not to mention recognition platforms for showing appreciation to one another.
Why this employee retention strategy matters during a recession: Keeping the lines of communication open promotes transparency and teamwork. This also provides extra support to the team, especially when working remotely. Use the tools!
In a hurry? These are some of our favorite employee retention tools:
  4 

 Find ways to engage with your remote & WFH staff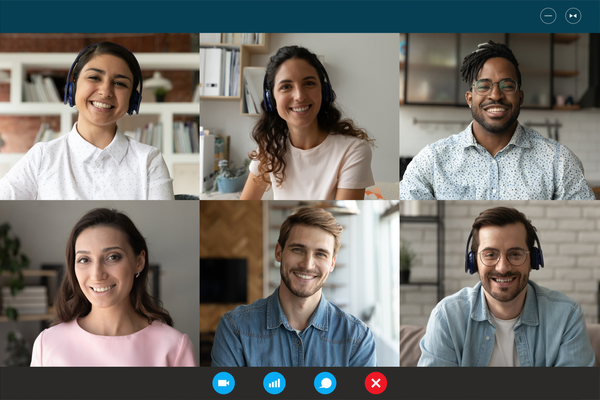 Staying tuned in to your remote staff can be challenging but is absolutely necessary for maintaining a cohesive team. Creating virtual social events, having an effective recognition program in place, and planning online team building activities are all great ideas for keeping your team members engaged with you and with each other.
Tip: SnackNation offers a ridiculous selection of tasty treats and customizable swag you can send to each employee's front door. These thoughtfully curated gift boxes make them feel like part of a team even though they're not actually in the building together.
Why this employee retention strategy matters during a recession: Employee engagement is associated with "the strong mental as well as the emotional connection between the employees and the organization they are working for." Those connections create a talented and loyal workforce.
  5 

 Implement small cost-saving measures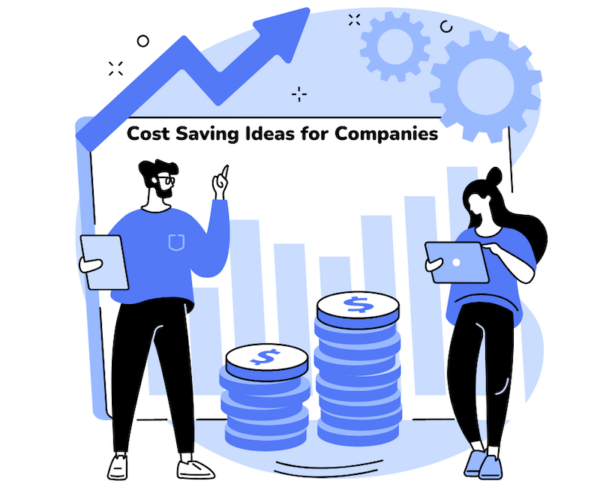 A recession can ravage a business' bottom line so cost savings is probably already on the discussion docket. Getting the employees involved in the plan is a great way to display transparency, encourage a team dynamic, and make everyone a part of the solution. You may even consider incentivizing some of the cost savings goals with non-monetary perks and gifts to really make things interesting.
Why this employee retention strategy matters during a recession: Everything boils down to the bottom line so keeping yours out of the red is both financially smart and empowers your employees to make a difference that benefits everyone.
  6 

 Plan team building activities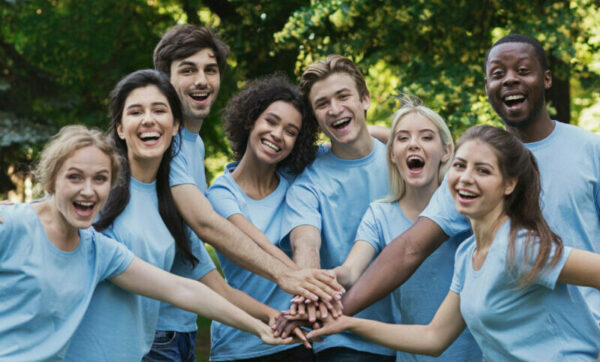 The benefits of team building activities are bigger than you may think. They encourage creativity, strengthen coworker relationships, and improve communication among team members. These bonds play a big role in an employee's job satisfaction and also in your retention rates.
Why this employee retention strategy matters during a recession: Employees want them. One study shows that 80% of employees surveyed are more likely to stay with a company that makes team building events a priority and plans them regularly. If you are looking for some ideas check out a few of our favorites:
  7 

 Recognize employees & show respect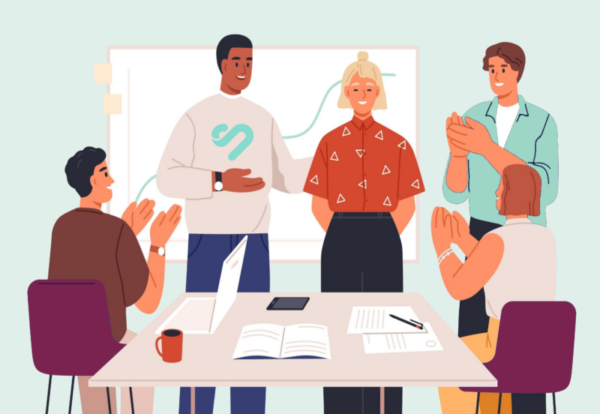 Respect is shown in a multitude of ways in the workplace and likewise, can spawn a multitude of positive benefits. Recognition is a cornerstone of a respectful work environment. Encouraging a mutually respectful culture increases collaboration, improves overall satisfaction, and supports a creative and fun work environment.
Why this employee retention strategy matters during a recession: Employees deserve to know their skills and talents are valued. Developing and fostering a culture of recognition and appreciation motivates and encourages employees to do their best because it's being noticed.
Tip: You can use a tool like Bonusly that's not only cost-effective, but also lets employees engage with each other daily to encourage peer-to-peer recognition.
  8 

 Provide and ask for feedback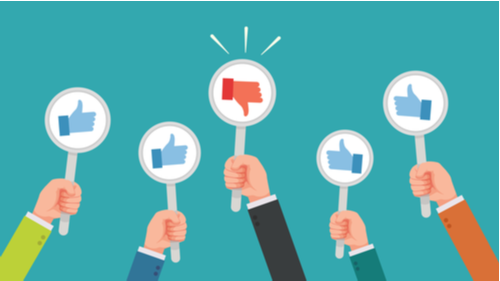 Just ASK. Ask employees what they need and what would make their jobs and the workplace better. Identifying your employee's pain points shows you care about their happiness at work and that they matter. The critique goes both ways. Employees also want to know what they're doing well and where they could use some improvement too.
Why this employee retention strategy matters during a recession: This retention strategy not only helps you guide them toward meeting the company's goals, but also shows that you're listening and their input matters. There are even easy-to-use survey tools like monday.com that allow you to send out surveys to your entire team with only a few clicks.
  9 

 Promote a healthier work-life balance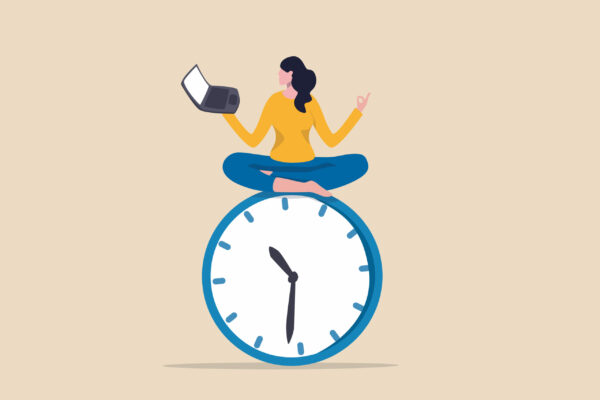 We're juggling a LOT these days and unfortunately, not everything in our personal lives can wait until after work hours. This supports employees' mental health and reduces stress and anxiety so they can manage their lives outside of work as well as have a fulfilling career.
Why this employee retention strategy matters during a recession: They're less likely to update their resume if they're already in alignment. Maintaining a work-life balance has profound effects on people as individuals, so just imagine the impact on your entire workforce.
  10 

 Focus on coaching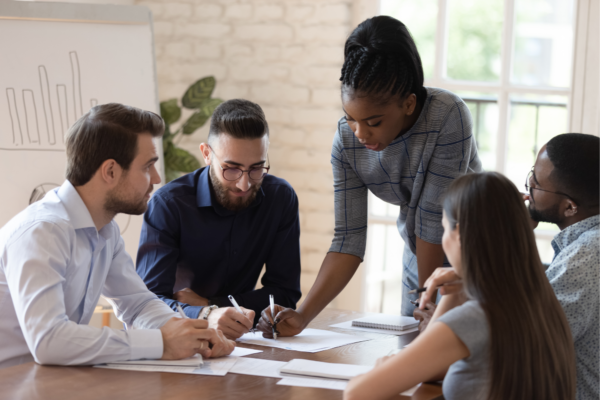 Employee development is a major factor when people are considering leaving a job. No one wants to invest years of their life into a dead-end career, so offering them the resources they need to succeed is a great way to keep their drive alive. Coaching initiatives help boost confidence and empower employees to reach their goals.
Why this employee retention strategy matters during a recession: People tend to stay where they're appreciated. Recognizing the value in your existing employees by coaching them for career advancement has priceless benefits for your employee morale and your business as well.
  11 

 Provide professional growth training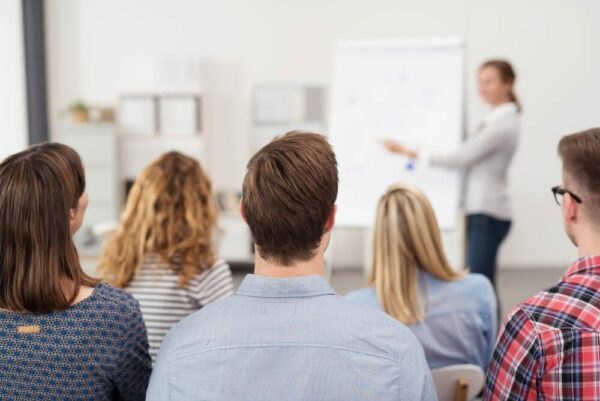 Surely, you already have a training program in place but is it effective? Are your employees getting the knowledge and resources they want and need? Expanding these opportunities can help boost employees' confidence and even launch them into a new department or entirely new career path within your organization.
Why this employee retention strategy matters during a recession: This employee retention strategy shows that you're invested in their long-term presence within your organization. This training empowers employees to pursue bigger goals and motivates them for success, but your support is the foundation.
  12 

 Focus on mental health & employee well-being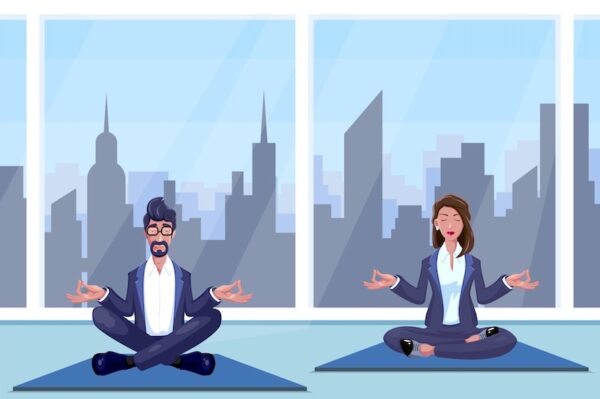 The pandemic, with all its quarantines, restrictions, and isolation periods, has brought mental health awareness to the front page. People have taken on more and more, with little or no support for their families or themselves. Initiatives like expanding caregiver benefits for children and elder care, offering free or discounted meditation or yoga classes, and providing access to a 24/7 mental health support line are examples of prioritizing your employees' well-being.
Why this employee retention strategy matters during a recession: This employee retention strategy matters even without a recession, so making it a permanent part of the company culture offers a big boost to your business, period. And providing unlimited access to these tools and resources just shows good decision-making on the part of the business owner.
👉 Get Your Free Employee Wellbeing Survey
  13 

 Implement stress management strategies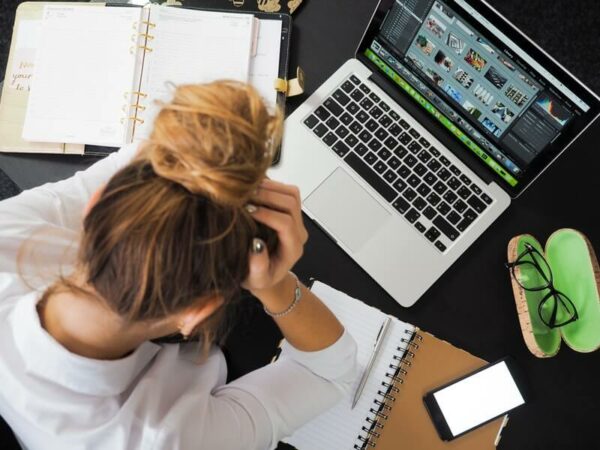 58% of employees feel their job is the main source of stress and anxiety in their lives. Over half the workforce is taking job-stress home to their families each evening, repacking that lunch bag in the morning, then hauling home stress into the workplace each day. Allow employees to stop the cycle with techniques and resources that work with them and for them.
Why this employee retention strategy matters during a recession: Providing techniques for ways to reduce stress and increase resilience also leads to improved engagement, job satisfaction, and ultimately, employee retention.
  14  

Institute a financial wellness program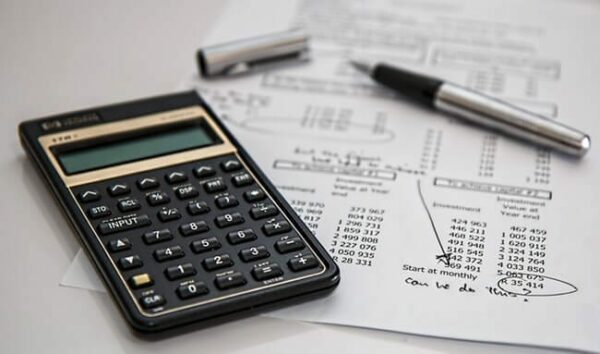 Currently, only seven U.S. states require students to take personal finance classes so this could very well be a conversation your employees have never been exposed to. What's the best savings strategy for their household budget? Sure, they're putting the full company-matched percentage into their 401K but do they know what they're actually invested in? Knowledge is power.
Why this employee retention strategy matters during a recession: Helping to educate them regarding their savings, retirement, etc. is an investment in your workforce that can yield a healthy ROI for your employee retention. Again… knowledge is power.
  15 

 Provide short-term employee loans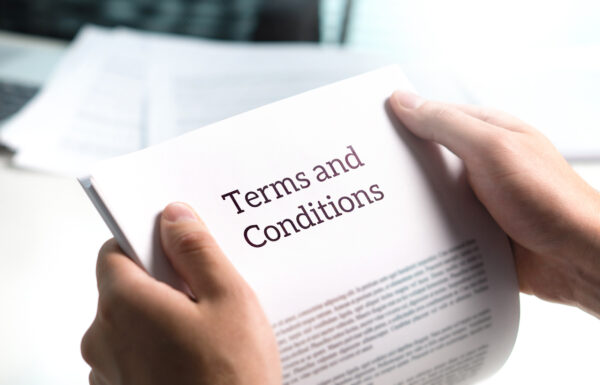 Employees will always welcome monetary bonuses and incentives but what about financial assistance options? These short-term loans could be used to pay off student loan debt, cover continuing education courses, or help offset medical expenses. Automatic payroll deductions make it easy to manage and one less thing for employees to stress about.
Why this employee retention strategy matters during a recession: Financial hardships can hit anyone, for so many reasons, and aren't often predictable. Offering short-term loans to employees is a simple way to help get them (and keep them) on their feet.
Conclusion
The recent recession and unprecedented "Great Resignation" are simply catalysts for this super important initiative to really get the attention it deserves. We've seen recessions before, some obviously worse than others. Knowing how to retain top talent is an ever-evolving effort but making some simple changes in your business can make a big impact on your employee turnover rates.
2023 is about showing employees why their future is brighter with your company & why their career with you is infinitely promising.
Historically, we've experienced a recession, on average, about every six to seven years since 1948, each lasting anywhere from two months to ten years. The most recent, in 2020, was both the shortest recession ever recorded (lasting only two months) and also the worst recession since The Great Depression of 1929.
Since 2020, we've witnessed almost every industry across the country take hit after hit as far as operations, materials, layoffs, and profits. In 2021, as we navigated "The Great Resignation," people were quitting their jobs in record numbers and employee retention started to look a whole lot different as in years passed.
Today's emphasis is more on the employees' satisfaction and professional fulfillment, as opposed to throwing cash bonuses and empty incentives at them to keep them loyal. Money may make the world go round but it doesn't always produce genuinely happy and devoted employees.
---
People Also Ask These Questions About How to Retain Employees During Recession
Q: What are some good staff retention strategies during a recession?
Q: What are some unique ways to increase employee engagement during a recession?
Q: What is the best approach to retaining employees during the Great Resignation?
Q: What should companies avoid doing in a recession?