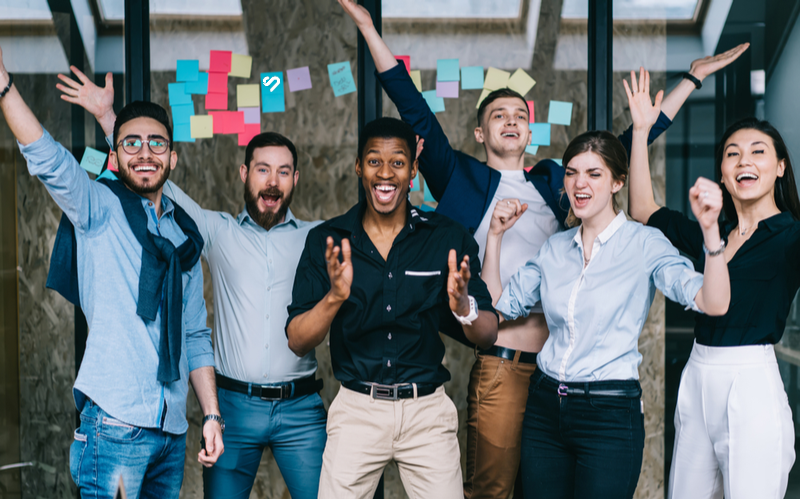 Employee retention strategies deserve your attention—your obsession even. Just think about what retention actually means: it means you're amazing, highly qualified employees choose to stick with you out of all the other fish in the sea. It means their dedication is so strong that trying something new just isn't worth giving up what they've got going at your company.
In the best cases, it might even mean they barely even wonder what life would be like somewhere else.
Employee retention, like a strong marriage, is something you must constantly work on, but the resulting relationship is well worth the effort. 
What Is Employee Retention?
Employee retention is the art of earning long-term commitment and loyalty from your workforce. The employee-employer relationship is the heart of retention, and this relationship, like all others, requires continual attention, care, and consideration. It needs to start the moment you meet your employees, even if you think you've got them hooked. If you wait to notice a sign that you might have to learn how to retain employees, then it might already be too late.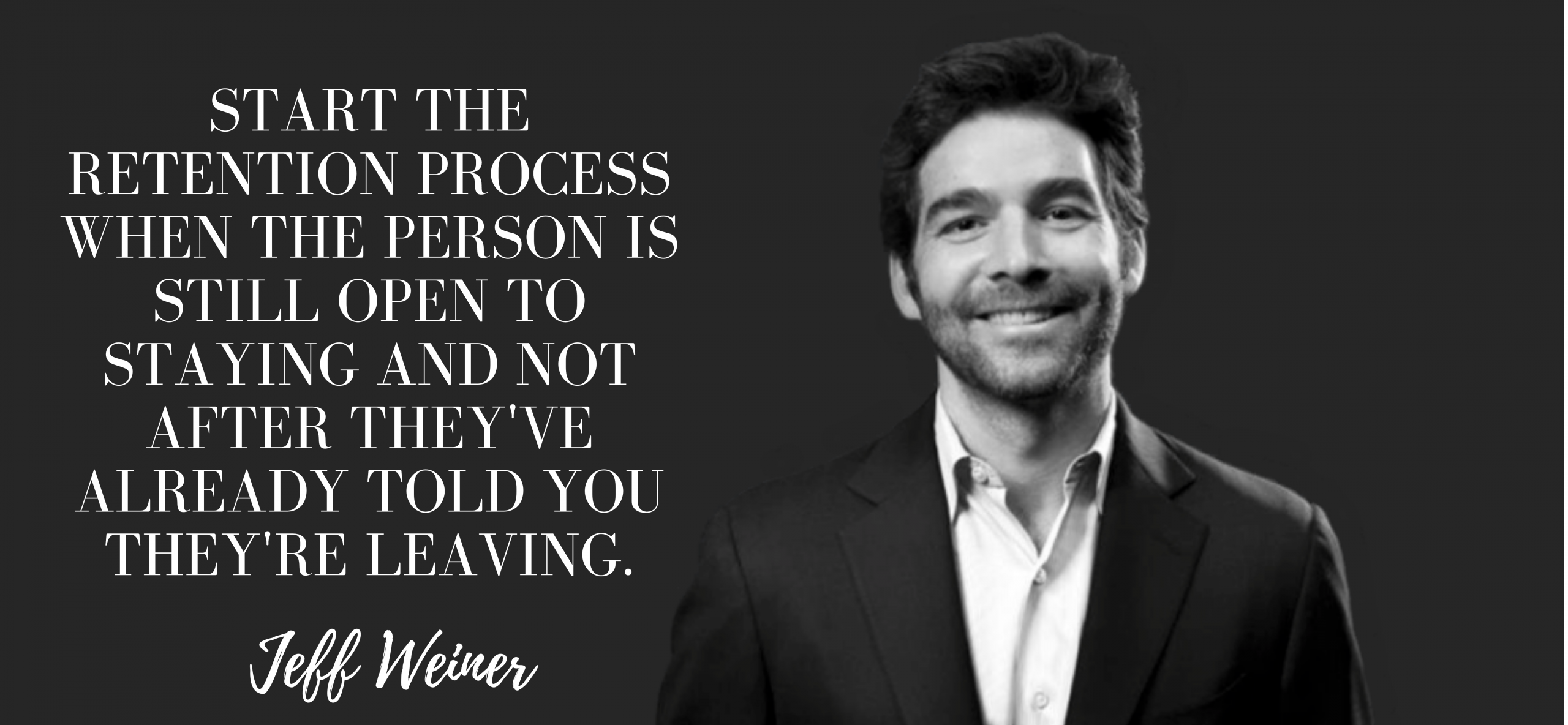 And while of course, you can always find employees to fill open positions as easily as your employees can find new roles, it behooves you to invest in keeping, engaging, and recognizing the employees you have (and to do so well before you have to schedule a slew of exit interviews.)
The benefits of improving employee retention include:
Saving lots of money. Healthy retention rates save companies oodles in turnover costs, which could add up to as much as 400% of an employee's salary and demolish your bottom line.
Using time instead of wasting it. When you have to spend at least a month filling open positions, other long-term strategic work may suffer.
Keeping friendly faces around. You'll have a team full of people who trust, respect, and deeply know one another—the foundation for strong company culture.
Benefitting from long-term employee knowledge and training. Your employees know what they're doing, and they know what they're doing specifically in the context of your company and its missions. By keeping them around, you benefit from that growing store of individual and company-based expertise.
Enjoying the benefits of motivated employees. Employees who stick around, a.k.a. engaged employees, show commitment and motivation toward helping companies they love achieve key goals.
Why Is Employee Retention Important?
Employee retention is important because nothing influences your success more than the strength, knowledge, and expertise of your team. And it takes time to build a strong team. If you have a high employee turnover rate then you'll constantly be rebuilding your team instead of strengthening it to its full potential. Employees who do stick around will experience burnout as they pick up the slack caused by constant attrition.
When all is said and done, employee retention is important, not only because of the benefits we listed above, which only scratch the surface, but also because employees define your company and your success. No statistics can capture all the benefits you get from keeping a team of motivated employees with bright personalities on your team. You just can't quantify smiling and laughing more or feeling more comfortable and supported by familiar faces.
Your employees are invaluable and irreplaceable. Keep them around with the strategies below.
Employee Retention Strategies
In-Office Employee Retention Strategies
1) Hold friendly office competitions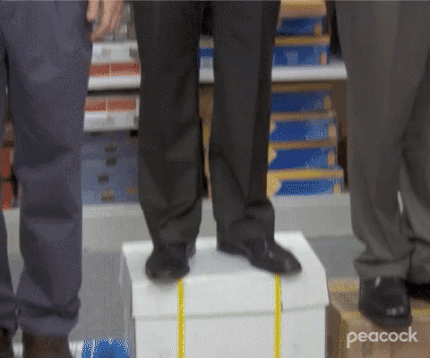 A little friendly competition has a way of rejuvenating people. In an episode of The Office, competition (in the form of some homegrown office games) even revives Jim from death by boredom.
How this strategy improves employee retention: It's hard to walk away from the truly unique traditions and memories you can get from something even as simple as office hacky sack.
SnackNation Pick: Go Game and Weve
2) Create an environment of learning (and failing)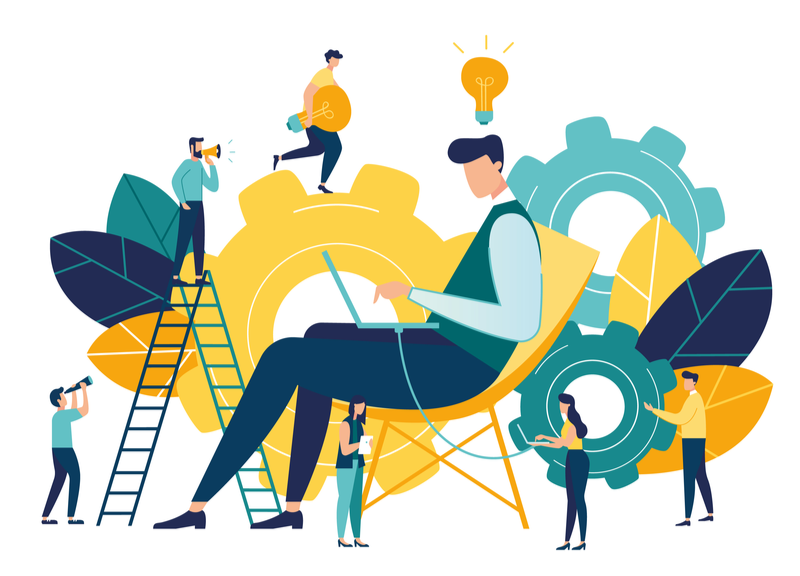 Nothing provides as powerful a learning experience as a failure. It inspires powerful emotions, and as a result, we retain vivid memories of the lessons learned as a result of failing. For employees, having the confidence and assurance that you'll support them through both success and failures means they can push their boundaries. They can grow. That's how to motivate employees.
How this strategy improves employee retention: It's fulfilling, rewarding, and challenging to work in an environment that encourages constant growth. Most employees will never want to leave behind that kind of stimulation, satisfaction, and growth.
SnackNation Pick: The Assist, LinkedIn Learning, and Udemy
3) Streamline your HR processes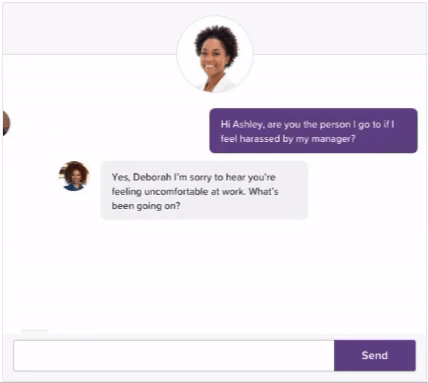 Employee retention really picks up during the onboarding process. New hires want to know how to take time off, get their perks, access their healthcare plan and health benefits, and take advantage of professional development opportunities. If they don't get the proper support right away, they may turn their heads immediately.
How this strategy improves employee retention: A good onboarding process could make or break retention outcomes, according to some statistics. Offer a structured and instructional process, from the new employee announcement to the human resource overview, if you want new employees to stick around long enough to become veteran employees.
SnackNation Pick: Bambee
Virtual Employee Retention Strategies
4) Encourage and enable public recognition
Employee recognition is central to the employee experience. It stokes self-esteem, encourages creative work, and fosters feelings of teamwork and camaraderie.
How this strategy improves employee retention: Feeling valued and appreciated for their work gives people a sense of meaning, something even more valuable to most people than a competitive salary. Once they find this priceless commodity, they won't want to look anywhere else for anything.
SnackNation Pick: Nectar and Blueboard
5) Send remote employees healthy snacks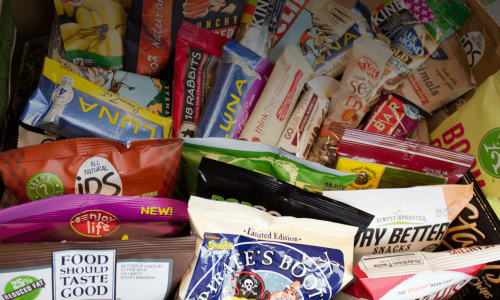 They say a family who eats together, stays together. This adage is just as true for office families as it is for traditional families. Sending out snacks ensures even your remote employees can eat together from afar. Sending a new employee a snack-filled welcome kit can really set the tone of their time on your team. You can also send a personalized welcome message along with the snacks to show them that you appreciate their commitment to the team and company mission.
How this strategy improves employee retention: All those delicious snacks will feed employees' commitment as they enjoy good flavors and good company.
SnackNation Pick: Caroo
6) Create a team so tight that even Mondays can be fun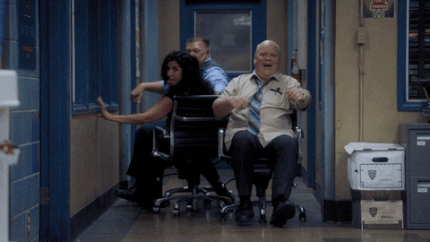 Distribute quizzes, games, and trivia to help employees get to know one another better when they can't have those impromptu in-person exchanges that bring people closer. These games provide structure, but nothing about them seems forced when employees delight in learning more facts than they could pick up in any company kitchen.
How this strategy improves employee retention: High turnover rates will be a distant nightmare when employees know each other on a whole new level. Job satisfaction is a no-brainer when people get to work with their favorite people.
SnackNation Pick: Watercooler Trivia and QuizBreaker
Employee Retention Ideas
7) Offer collaboration tools and software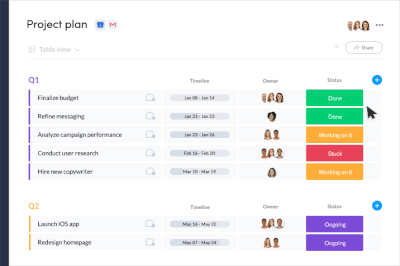 An effective technique for increasing employee engagement, the bolstering collaboration in the workplace also feeds retention. This idea goes beyond just enhancing relationships; it ensures employees have the core collaboration tools they need to truly become intertwined and involved in coworkers' work.
How this idea improves employee retention: Being part of a team makes people feel more motivated to do their best. Offering collaboration tools helps everyone work like a team, and eventually, feel like a team they would never want to leave behind.
SnackNation Picks: monday.com and Nifty.
8) Provide perks to set yourself apart from the competition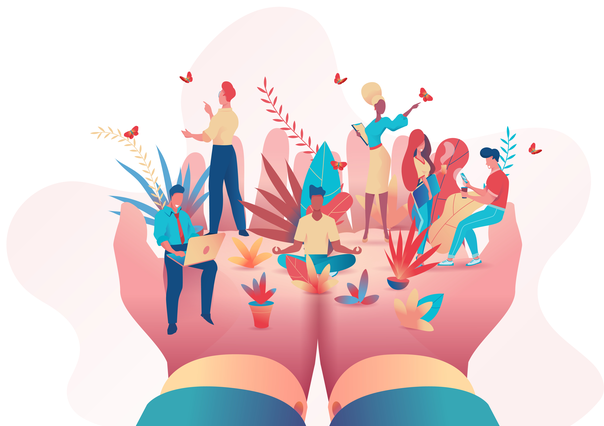 Offer desirable and creative employee perks, to differentiate yourself from the crowd of other employers clamoring for top talent who see stock options and professional development not as extras, but as absolute essentials. Do your homework (even just browsing job boards) to see what perks similar companies offer and make sure your perk portfolio has something different to offer.
How this idea improves employee retention: Perks can enhance employee morale and make day-to-day life better, but they make a huge difference when employees start wondering if they should look for a new job. If even a quick search demonstrates that no other position could possibly match the perks they have now, then they might just put their job exploration on a permanent pause.
SnackNation Pick: These 21 Best Employees Perks + Must-Have Remote Employee Perks
9) Host amazing appreciation days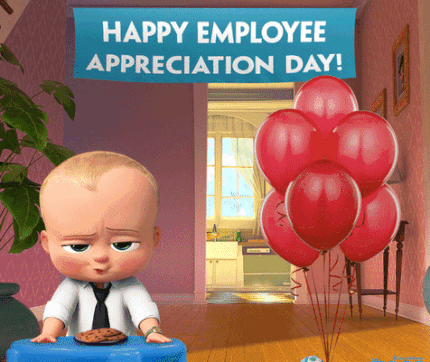 Keeping employees around for the long haul can be as much about feelings as it is about metrics. Creative and company-specific employee appreciation days deepen any overall appreciation strategy. These days build memories, and memories help people remember why they work for you and why they want to stay.
How this idea improves employee retention: It gives—by the virtue of fond memories of field trips and DIY awards for example—employees countless reasons they don't want to leave. These old memories, as well as the promise of new ones, are just hard to walk away from.
SnackNation Pick: 27 Employee Appreciation Ideas and Gifts
10) Demonstrate caring through health and wellness programs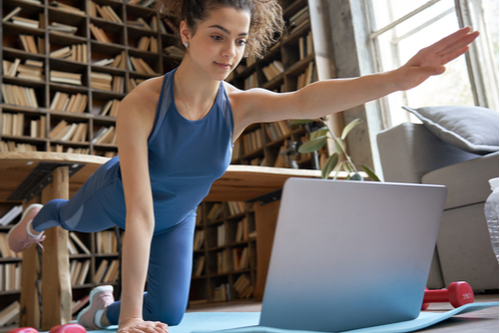 Expand your care of employees beyond general health insurance. Offer enriching health and wellness initiatives, from walking clubs to produce box subscriptions, to engage employees and increase your odds of long-term retention.
How this idea improves employee retention: Surveys and reports show that wellness programs boost retention. One study's CEO told Wellable, "Even if they don't take advantage, offering [wellness] programs sends the message to employees that their employer cares about them.  They like knowing the option is there if they ever need it."
SnackNation Pick: 121 Employee Wellness Program Ideas
In-Office Employee Retention Ideas
11) Plan a fun event outside the office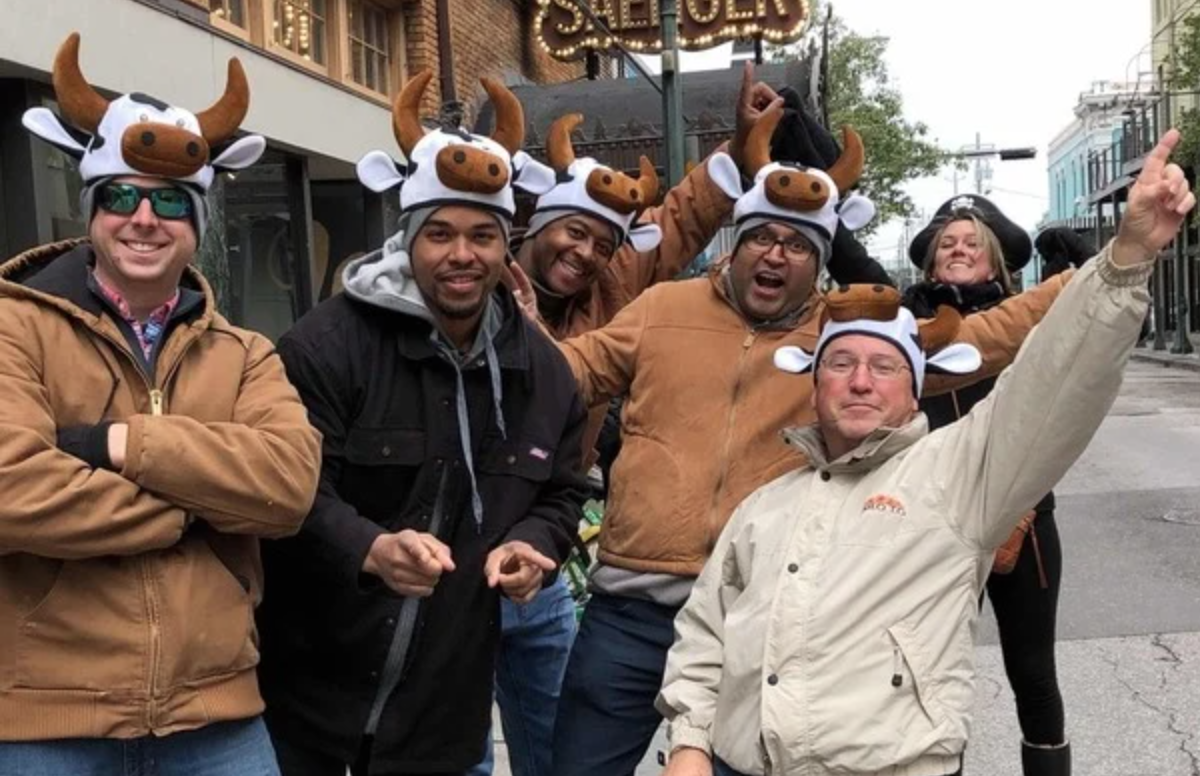 Give employees a little change of scenery, and you might be able to provide the perfect backdrop for creating and strengthening relationships—the kind that encourages employee happiness and leads to job fulfillment.
How this idea improves employee retention: As this Forbes post states, team members with solid coworker bonds usually have better overall work experiences (the kinds of experiences no one wants to leave behind.)
SnackNation Pick: City Brew Tours and Let's Roam
12) Set your team up with materials and support for success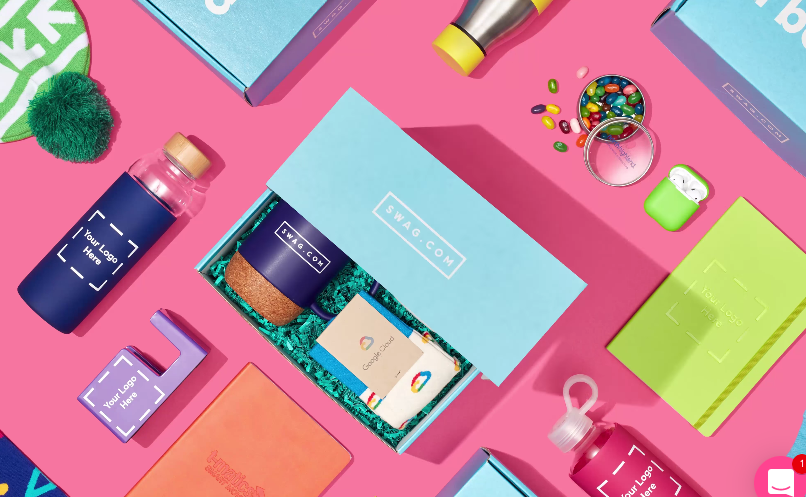 Make sure your employees have not only the practical items (software and training materials for example) necessary to complete their core duties but that they also have items that make them feel like part of the team, from branded office supplies to company t-shirts.
How this idea improves employee retention: When you supply everything from core support to special treatment, you're sending the same central message, which is a message of caring. Share tokens of appreciation often, so employees never have to wonder if you have their back.
SnackNation Pick: Swag.com and SwagUp
13) Support a culture of taking "me" time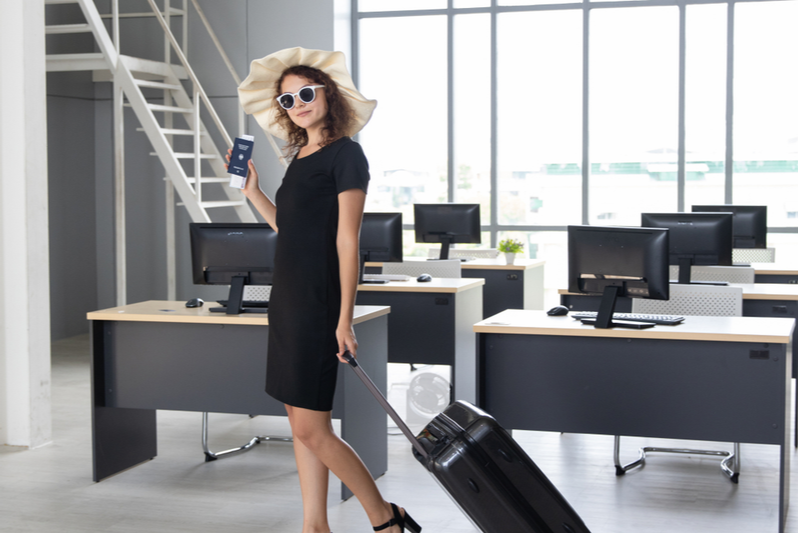 Don't just offer plenty of time for time off; celebrate the whole idea of taking time off and the virtues of a healthy work-life balance. Collect and share stories about employee vacations, offer tools for taking vacations, make request processes simple, and even incorporate the idea of encouraging vacation into your management training.
How this idea improves employee retention: When employees don't take a vacation, either because they don't have it or they feel too guilty to use it, they can burn out and never recover. Employees may leave, thinking they have to get away from their current job, when in reality, a one-week vacation or even some flextime would have realigned them with their goals.
SnackNation Pick: National Parks Pass, Amazon Explore, and Blueboard
Virtual Employee Retention Ideas
14) Offer a virtual workspace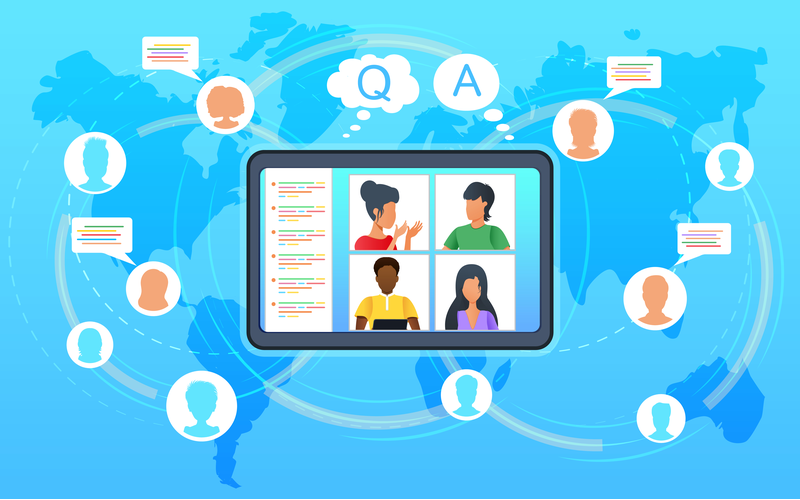 Help employees feel more connected with tools and technology to create a de facto virtual office. The workspace should provide plenty of collaboration and communication tools and serve as a grounding constant in the uncertainty of remote work and life.
How this idea improves employee retention: If you don't offer one central work hub, or if you collaborate across a lot of different tools, it may be easy for employees to feel detached from their coworkers and the company mission, and detached employees don't see anything wrong at all with browsing for new jobs.
SnackNation Pick: monday.com
15) Offer mental health and wellness solutions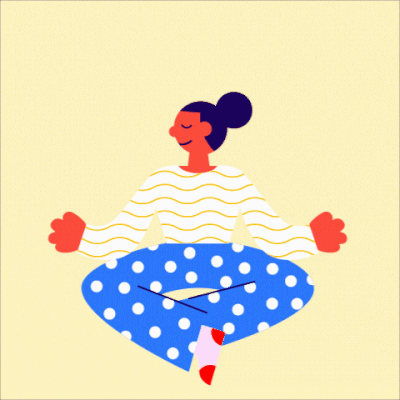 Any kind of support you offer can help employees maintain the mental health and resilience they need to succeed. No one program can provide an all-encompassing fix, but what you provide will work alongside other interventions to create the meaningful support systems people need and crave.
How this idea improves employee retention: According to a Gallup poll, mental health ratings in America are plummeting. Employers who commit to being part of the solution don't just keep their great employees feeling great, but they also keep them around.
SnackNation Pick: Remote Team Wellness
16) Request and respond to employee feedback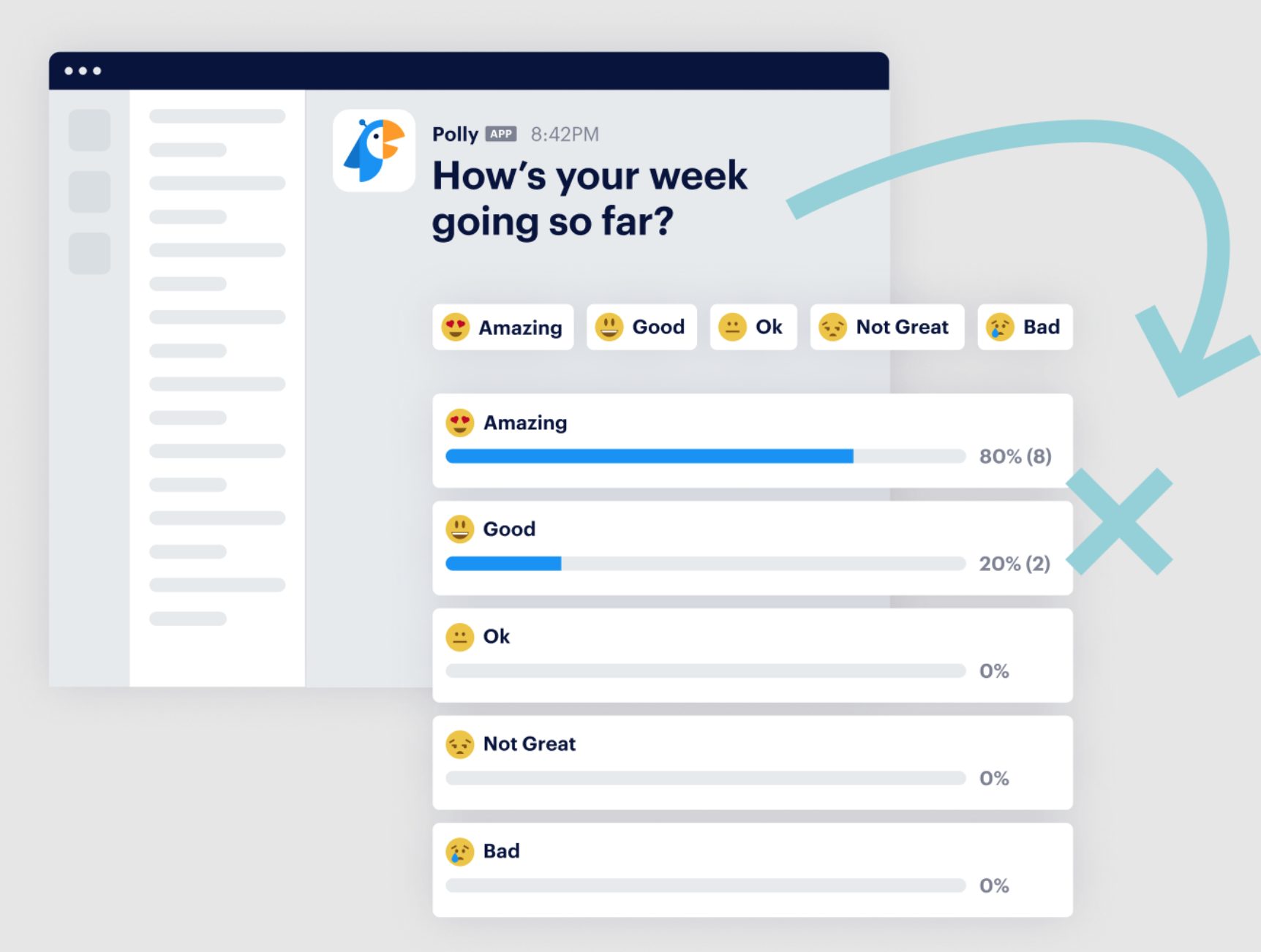 Listening to employees, offering them a directional stake in the company could potentially be more appealing than offering a financial stake in your company. When they have a say in what strategic initiatives you pursue, what office furniture you purchase, or what core values to treasure, they feel a satisfying sense of co-ownership and co-creation.
How this idea improves employee retention: People who've helped to build your company in ways that go beyond just "doing the work" are more likely to stay with said company.
SnackNation Pick: 15Five and Polly
Employee Retention Software & Tools
"Recognize your way to high retention."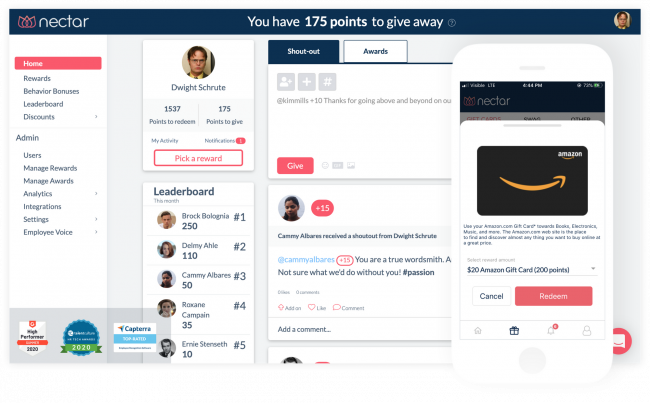 Nectar allows you to dole out the recognition that lets employees know their work is valued and meaningful. The platform has recognition feeds that create buzz and also team culture. All the features work collectively to remind employees that their work matters and that they're part of a team that matters.
How this software improves employee retention: According to some surveys, over half of employees who receive solid recognition don't have hopes and dreams of finding a new job.
Pricing: Free basic plan
Where to get started: Nectar
"Provide the right infrastructure for rewarding teamwork."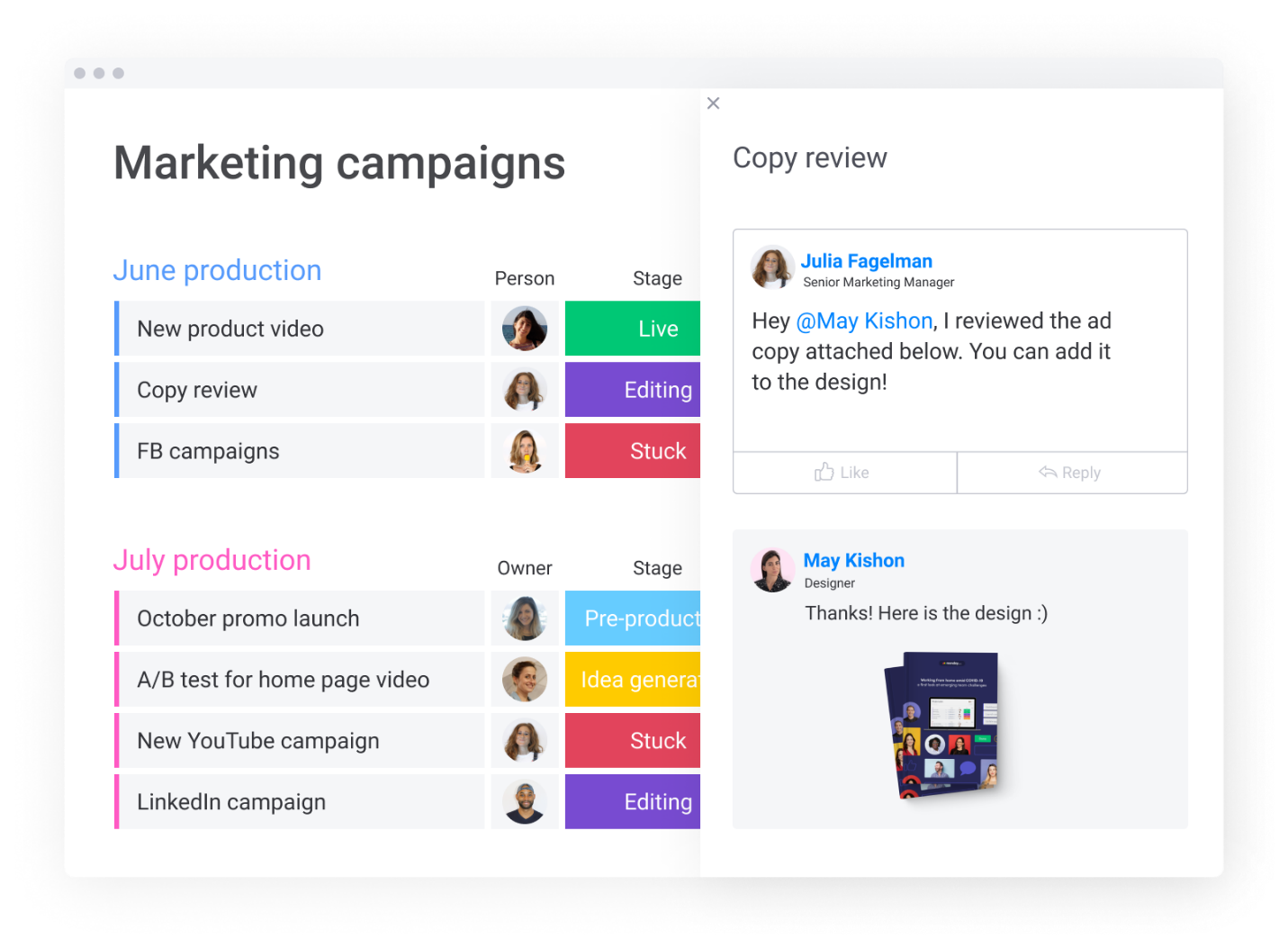 monday.com makes it possible for teams, even remote teams, to work together in all the ways teams should. Packed with multiple collaboration and communication tools, this solution helps your team share ideas, stay informed, and support each other, and most importantly, stay together by staying with your company.
How this software improves employee retention: This tool makes teams feel closer and more connected; it helps solidify that certain special something that inspires people to work through challenges and setbacks because they feel like part of something bigger than themselves.
Pricing: Free basic plan
Where to get started: monday.com
"Build teams that stay together." 

Outback Team Building offers exciting events that bring your team closer together during new and exciting situations, from a murder mystery to a game show. Expertly designed tech and expert game hosts make every event as immersive as possible.
How this software improves employee retention: Outbacks' events create bonds and memories that serve as a glue for teams within your company and also for keeping those teams at your company.
Pricing: Varies per event
Where to get started: Outback Team Building
"Create a culture of recognition that keeps people around and engaged."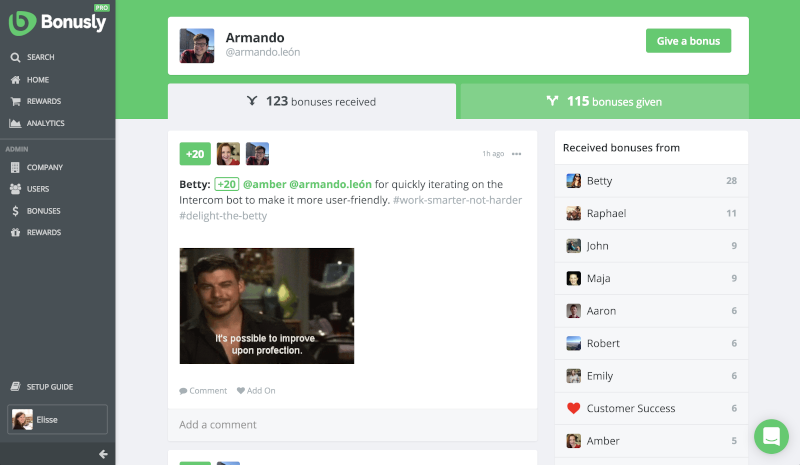 Bonusly empowers employees to give each other recognition and also to track and explore their areas of key strength. Employees' self-esteem skyrockets as they get to see all the talents and skills their peers appreciate most about them.
How this software improves employee retention: It makes sure employees get the recognition and appreciation they need to feel good about their work. In that kind of supportive environment, employees will be too busy feeling encouraged and supporting company missions to even think about looking for new jobs. (And there's a reason Glassdoor's Best Places to Work usually have mission-driven cultures.)
Pricing: Starts at $2.70 per user per month, plus a free trial
Where to get started: Bonusly
"Show your team a good time and they'll stick around for more fun."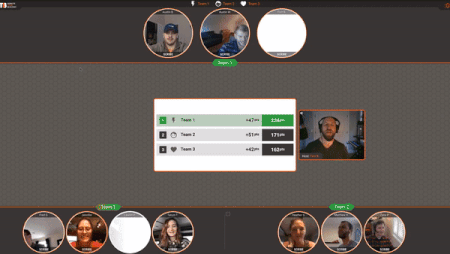 The Go Game's thrilling games bring teams together as they tackle challenges based on general knowledge, random skills, and overall level-headedness. Everyone discovers new skills in themselves and also in their teammates.
How this software improves employee retention: It helps them learn their coworkers' quirkiest and most memorable skills. Who would ever want to leave behind a team that boasts the ultimate trivia master or a super-star lipdubber?
Pricing: Varies per event
Where to get started: Go Game
"Get-to-know-you trivia turns teams into families."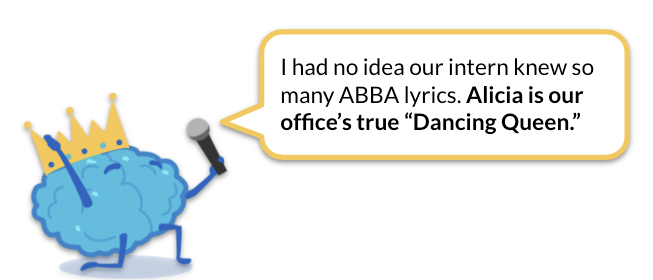 Send out these team-based trivia quizzes to help coworkers get to know each other. The quizzes also offer the perfect launching point for enriching conversations that take place long after the quiz-taking.
How this software improves employee retention: When you take weekly quizzes about each other, you learn a lot about each other. That builds a connection impossible to walk away from.
Pricing: Starts at $1 per user per month, plus a free trial
Where to get started: Water Cooler Trivia
"Scavenger hunt adventures create a work environment people can't let go of."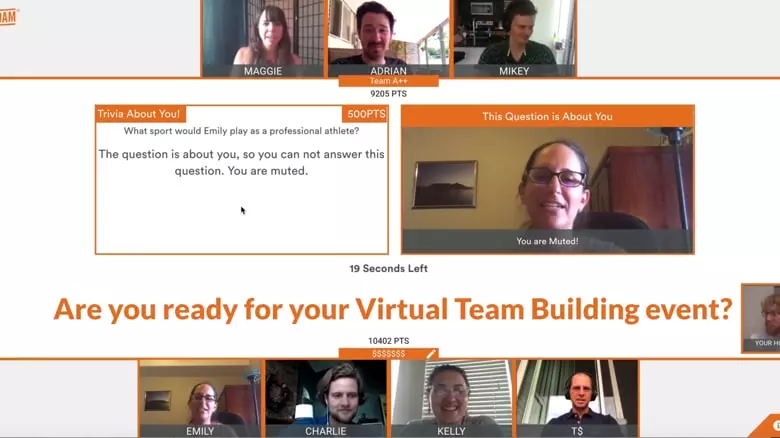 During a Let's Roam scavenger hunt, your team will bond while roaming your city, cracking clues, hunting hints, and having unforgettable amounts of fun.
How this software improves employee retention: Unforgettable adventures and the thrill of the chase create adventures everyone knows aren't easy to find.
Pricing: Varies per event
Where to get started: Let's Roam
"Deliver experiences that enrich employees' lives."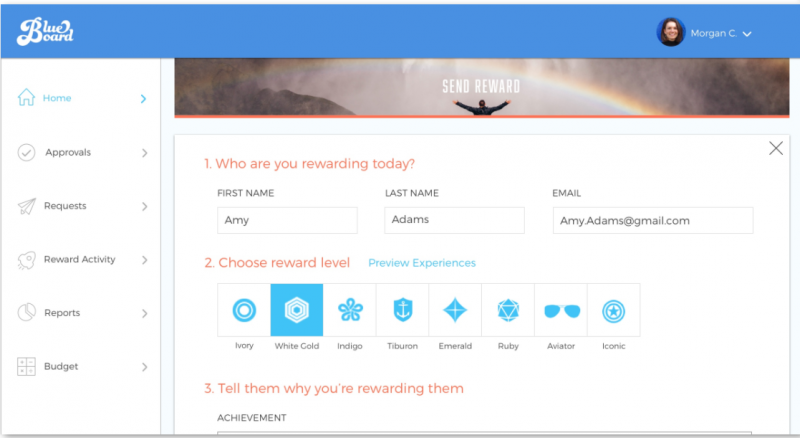 Use Blueboard to provide recognition experiences, unforgettable experiences that make your workplace a place of joy and happiness.
How this software improves employee retention: Blueboard's platform allows you to give employees unforgettable experiences that actually enrich their lives and become a core part of their lives.
Pricing: Varies
Where to get started: Blueboard
"Awards that make employees feel like a million bucks."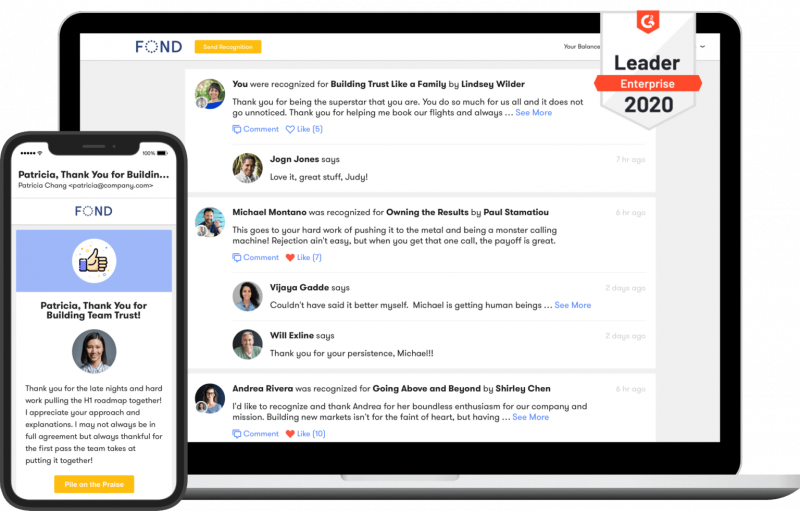 Create custom awards that make sure employees feel their value in the unique context of your company.
How this software improves employee retention: Once employees receive a plaque or a trophy for a skill they're most proud of, they'll be even more excited to put it to work for your company.
Pricing: Request a quote
Where to get started: Fond
"Make employees feel amazing."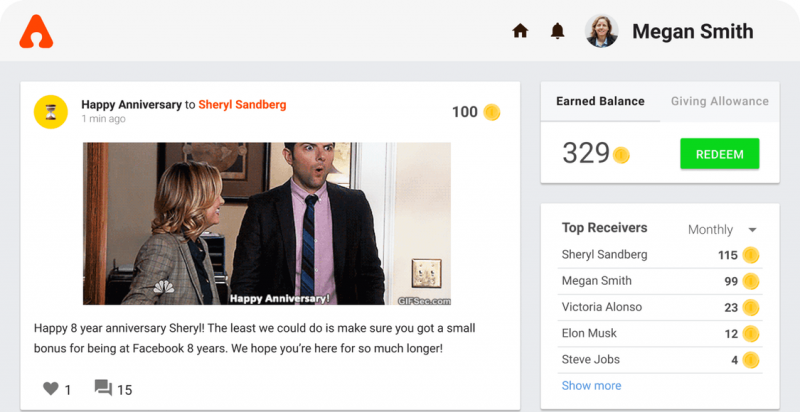 Use Assembly to give employees custom treats and rewards, such as special classes or lunches with leadership, that reinforce your company culture.
How this software improves employee retention: It helps create a culture of recognition that makes it perfectly clear what the company values and helps employees figure out how to best spend their time.
Pricing: $3 per user per month, plus a free trial
Where to get started: Assembly
Pro-Tip: If you are looking for more retention-friendly resources, check out SnackNation's Best Employee Retention Tools For Keeping Your Talented Employees Happy & Engaged to start improving your company culture and work environment.
People Also Ask These Questions About Employee Retention
Q: Why does employee retention matter?
A: Employee retention matters because nothing influences your success more than the strength, knowledge, and expertise of your team. When you have high employee retention rates, you save money, you'll save time, and you'll get all the benefits of commitment, knowledge, and expertise that your brilliant employees offer.
Q: How to calculate employee retention rate?
A: To calculate your employee retention rate percentage, divide the number of employees on your roster at the start of a term by the number of employees on your roster at the end of that term and multiply that number by 100.
Q: What is a good employee retention rate?
A: A good employee retention rate is 90% (the average U.S. retention rate) or more.
Q: How do you know if our employee retention efforts are working?
A: Determine if your employee retention rates are working by carefully tracking your retention rates on a quarterly basis and also sending anonymous surveys.
Q: How to improve employee retention?
A: You can improve employee retention by implementing strategies that help you turn your workplace into a supportive environment employees never want to leave.
Q: How do you retain employees?
A: You can retain employees by implementing retention strategies such as listening to employee feedback, creating a culture of recognition, and offering opportunities for employees to get to know and love their teams.
Q: Are there low-cost strategies to improve employee retention?
A: Yes, there are low-cost strategies for improving employee retention. For example, some employee retention tools cost as little as a few dollars per user per month.
Q: What strategies can I use to keep employees from leaving?
A: Some strategies you can use to keep employees from leaving include encouraging vacations, hosting team building events to bring people closer together, and holding unforgettable appreciation days.