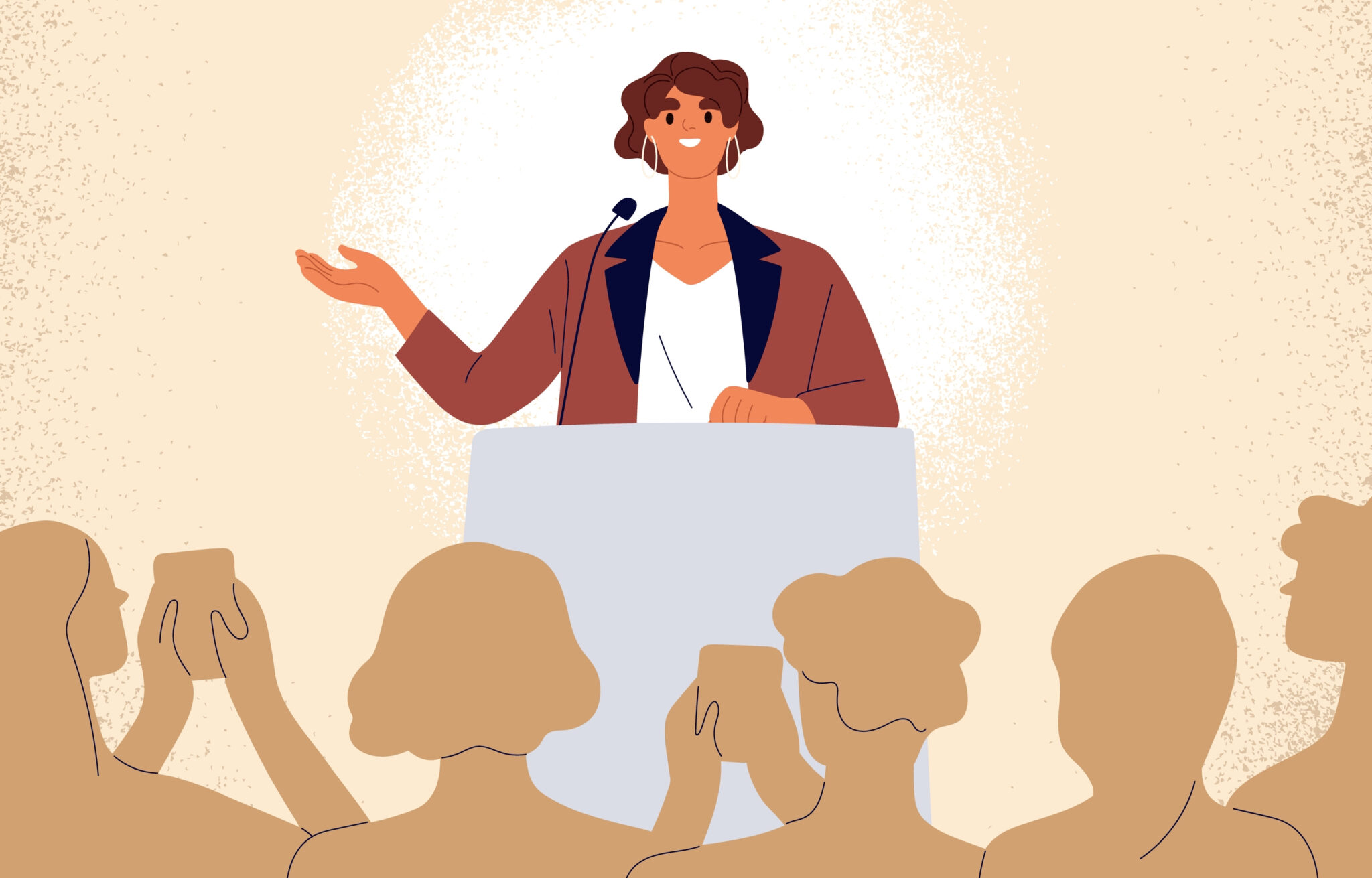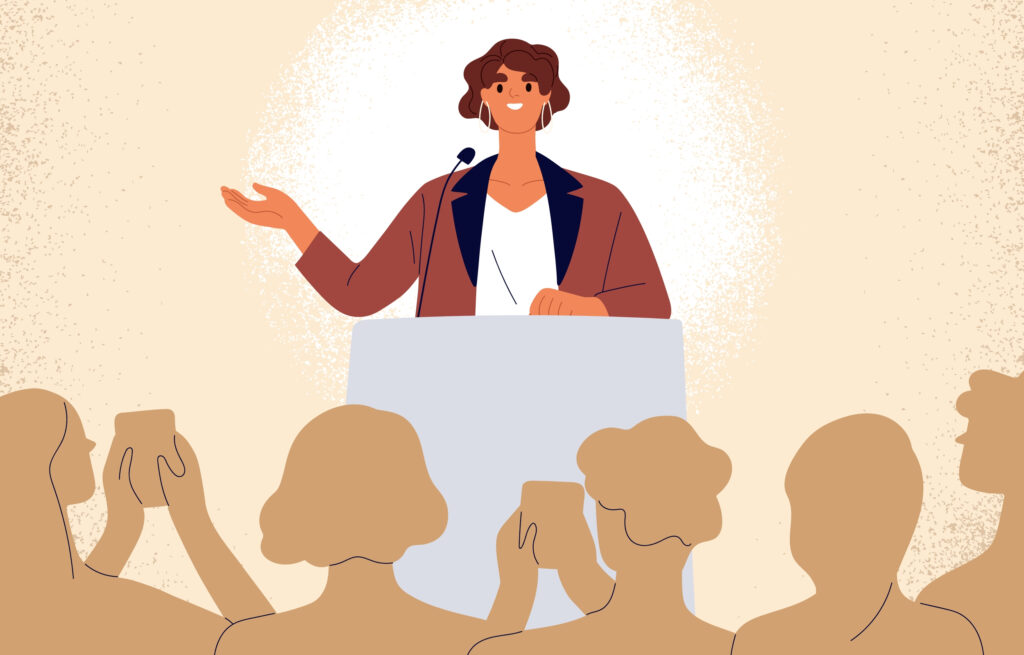 Attending a conference for women, or industries and fields dominated by women, is an exciting and valuable experience (plus you're likely to get your hands on some hot swag) — especially in 2022. From the connections you'll make with fellow attendees to the insight you'll glean from all of the knowledge and ideas, going to a conference for women will propel you forward in your career in ways you have to experience to find out.
And since there is a good chance that it's been a hot minute since you attended any conference, we've put together a list of the top in-person and virtual conferences in 2022 for women, including industry-specific and leadership conferences, all devoted to some degree in the advancement of women in the workforce.
Want more leadership and productivity inspiration? Join The Assist, a free weekly newsletter for women, packed with tips on everything from empowerment in the workplace to prioritizing wellness.
Want to become a better professional in just 5 minutes?

Conference Organizer: Cabinet
Location: Virtual
Dates: April 28-29
A professional development opportunity especially designed for today's executive assistants (and a perfect way to celebrate Administrative Professionals' Week).
Buzz: Attendees will find an uplifting experience at this summit for executive assistants. An incredible lineup of thought leaders, coaches, and authors will share inspiring stories as they explore topics from visibility while working remotely, to productive well-being in a post-pandemic world, and the newest tech for EAs. The schedule meets an EA's demands, too, as the events are only three hours each day.
Pro-Tip: Planning an in person or virtual event? Scoop this event planning checklist and find the best conference call provider to produce a seamless event.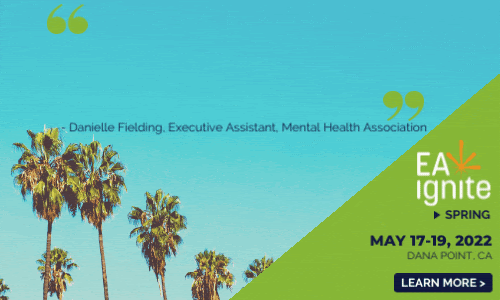 Conference Organizer: ASAP
Location: Dana Point, California (Spring) and Savannah, Georgia (Fall)
Date: May 17-19 and November 8-10
EA Ignite is an exclusive in-person training event for senior-level executive assistants and administrative professionals and includes a keynote speaker, social networking events, and breakout sessions.
Buzz: The event is limited to 300 participants, making this business conference a highly-immersive experience. Experts lead sessions in three focus areas: technology, leadership, and project management. The program is structured so that participants engage, then evolve, and then reflect through the three-day training.
Pro-Tip: If you're the person planning an event or conference, consider utilizing a vendor like SwagUp to save time on conceptualizing, purchasing and delivering unforgettable event swag.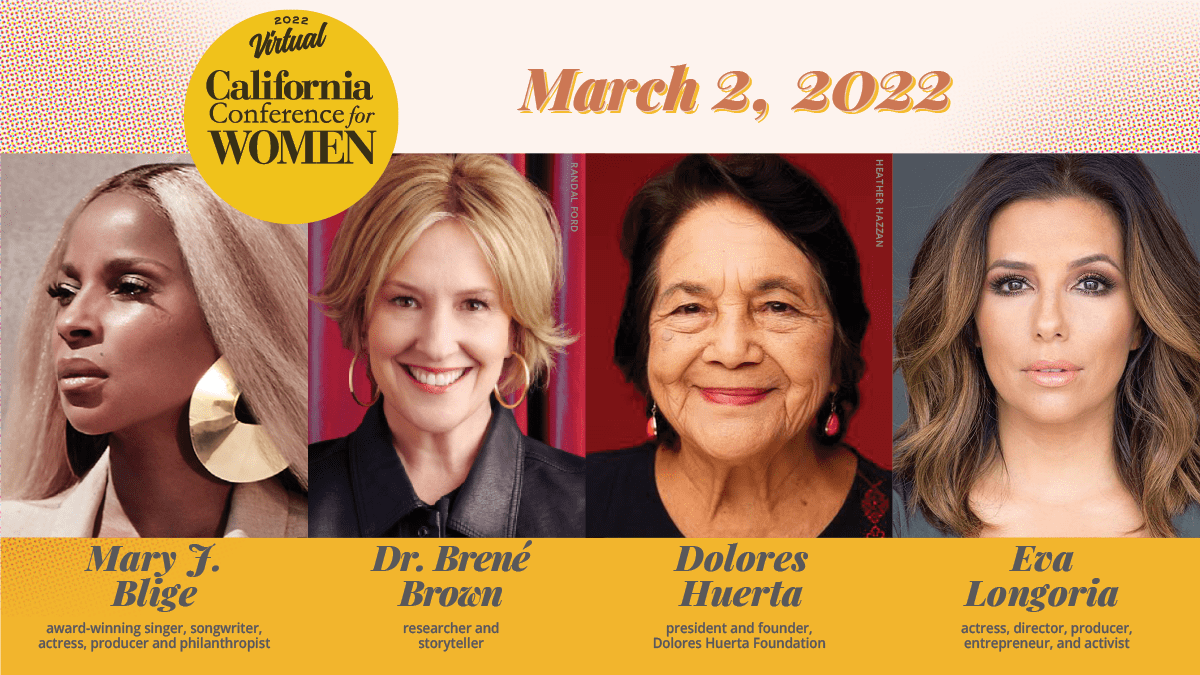 Conference Organizer: Conferences for Women
Location: Virtual
Date: March 2, 2022
A specially-designed virtual event with practical workshops is led by influential experts on topical subjects like leadership, wellness, and work-life balance.
Buzz: Conferences for Women is the nation's largest network of conferences, which holds annual events in Texas, Pennsylvania, and Massachusetts, too. This nonpartisan, nonprofit conference offers intentional opportunities for attendees to network and attend workshops on professional and personal development. They can also receive a 1:1 résumé review as well as career coaching.
Pro-Tip: Just because an event is online, doesn't mean you should skimp out on sending swag to attendees. Check out these virtual event gifts you can send to delight your attendees.

Conference Organizer: ASAP
Location: Orlando, Florida
Date: September 12-14
APC is a three-day in-person training conference for administrative and executive assistants that offers breakout sessions and workshops led by professional trainers.
Buzz: The star lineup of keynote speakers includes Sally Hogshead, the New York Times bestselling author and the creator and chief executive officer of the original personal brand test, How to Fascinate. The event is in Disney's Coronado Springs Resort so it's also a Disney trip. I said what I said.
Want to find more conferences for administrative professionals? Check out these posts on the best executive assistants conferences, administrative professionals conferences, and office manager conferences.

Conference Organizer: The Conference Board
Location: New York City, New York
Date: September 29 – 30
A three-day festival focused on celebrating female leaders, with workshops, networking activities, book and movie club sessions, as well as receptions with speakers for attendees.
Buzz: The festival is a true celebration of top women leaders not only in business, but in nonprofits, the arts, and science. Attendees will collaborate in initiatives to improve the workplace and the world for women and confront today's most pressing challenges facing working women.

Conference Organizer: Women Lead Change
Location: Virtual and in-person in Cedar Rapids, Iowa
Date: April 26 – 27, 2022
A hybrid conference dedicated to the elevation of women, the economy, and the future of the global workforce.
Buzz: For 15 years, Women Lead Change has been Iowa's premier organization for women in leadership and is dedicated to advancing women's roles in their careers and beyond. This year's event features keynote speeches from Kirstin Chenoweth, Kathy Najimy, Sarah Thomas, and over 30 more speakers from diverse backgrounds and leadership roles. The conference also features breakout sessions, networking, and the 15th Annual Anniversary Legacy Luncheon.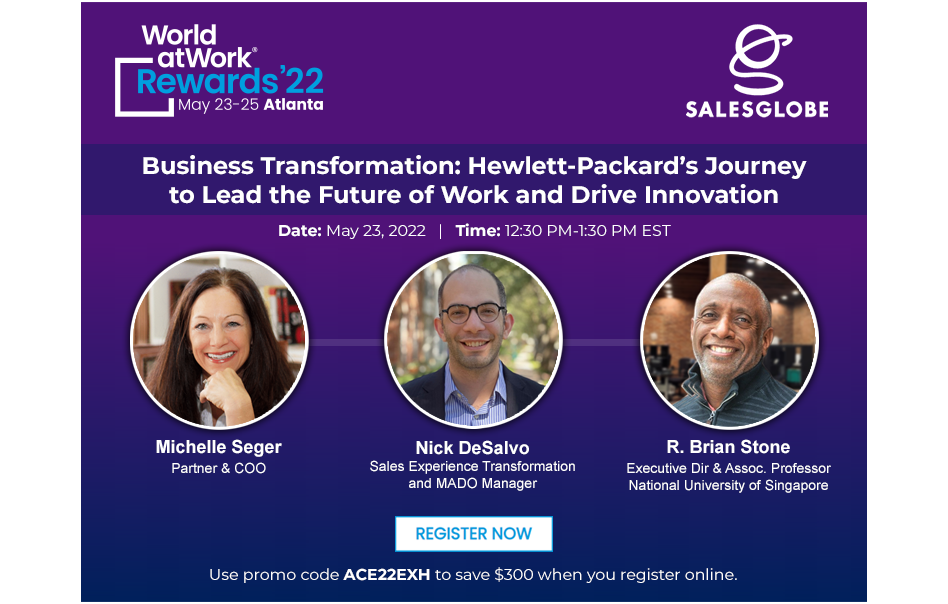 Conference Organizer: World at Work
Location: Atlanta, Georgia
Dates: May 22-25
World at Work is a global human resources association and its three-day in-person conference is for HR management and total rewards professionals and business leaders. The conference goes beyond finding surface level ways to engage your employees and why team building is important — you'll leave with real action items you can take to your company that will make a real impact on company culture and retainment.
Buzz: The in-person conference for human capital professionals has been revamped for today's world of work and this year's experience is guaranteed to be high-energy and thought-provoking. Attendees will have opportunities for networking with their peers in human resources and total rewards, engage with solutions providers, and improve both technical and soft skills with sessions such as "Emotionally Intelligent Recognition".
If you would like to find more HR conferences, take a look at this list.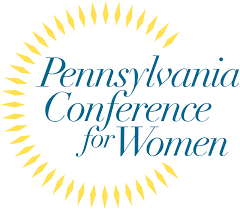 Conference Organizer: Conferences for Women
Location: Virtual and in-person in Philadelphia
Dates: October 6-7
This 19th annual conference is a hybrid professional and personal development event experience for women, and one of several conferences orchestrated by the national non-profit, non-partisan organization, Conferences for Women.
Buzz: This annual event offers opportunities for networking, professional development, and personal growth. Past events have included keynote speakers such as Simone Biles, Brené Brown, Amal Clooney, Glenn Close, Laverne Cox, Michelle Obama, Shonda Rhimes, Simon Sinek, and Serena Williams.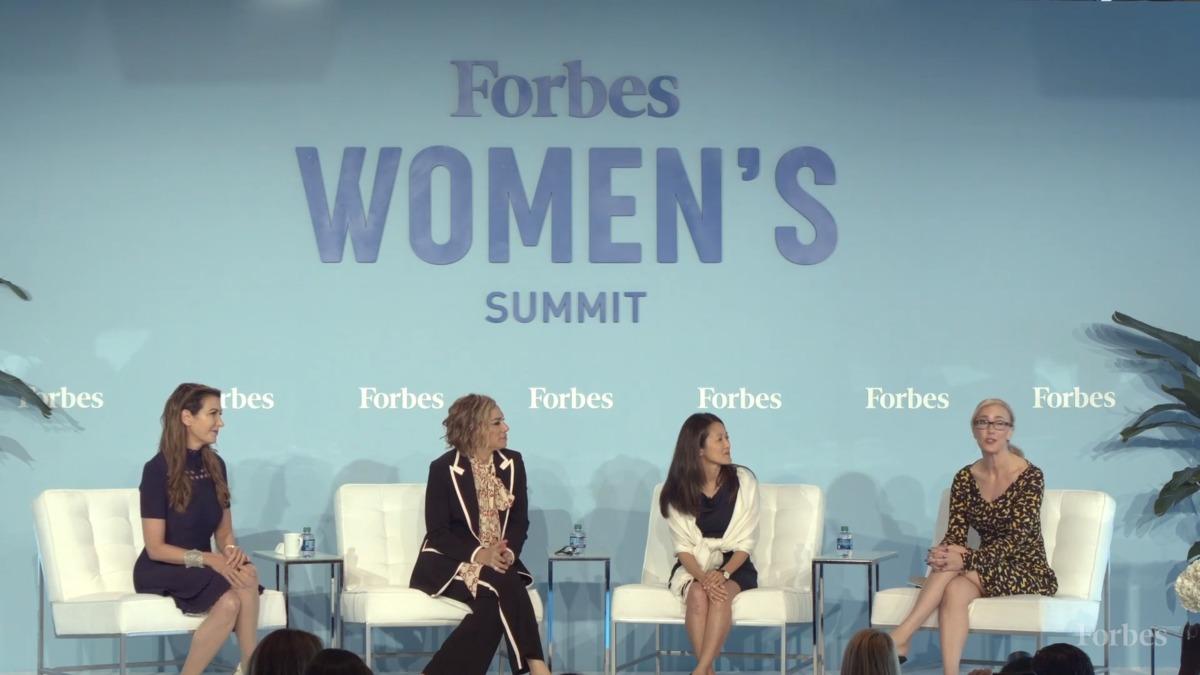 Conference Organizer: Forbes
Location: New York City, New York
Dates: September 2022 (specific dates TBA – sign up for their newsletter to stay up to date with announcements)
Through lively panels, one-on-one interviews, and interactive experiences, the half-day in-person event fosters new thinking and the expansion of perspectives while creating a community for pioneering and driven women.
Buzz: "The goal of Forbes' annual Women's Summit is to spotlight the women who can harness the power of this pivotal moment to shape a new way forward and come up with actionable solutions to drive meaningful progress." Girl, if the summit's official mission statement speaks to you — go.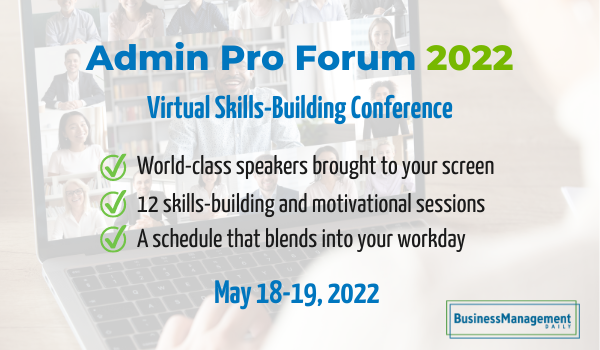 Conference Organizer: All Things Admin
Location: Virtual
Date: May 18-19
Admin Pro Forum is a two-day, fast-paced, skills-building conference for administrative professionals.
Buzz: This event acknowledges the challenges administrative professionals are facing today — from tightening resources to being pressed for time – and it also focuses on the potential administrative professionals have to rise to the top of their profession in the current environment. No need to busy admin pros to block their schedules for this event either because the schedule allows attendees to catch talks by world-class speakers and sessions while managing their workday and access all of the session videos and learning materials throughout the year.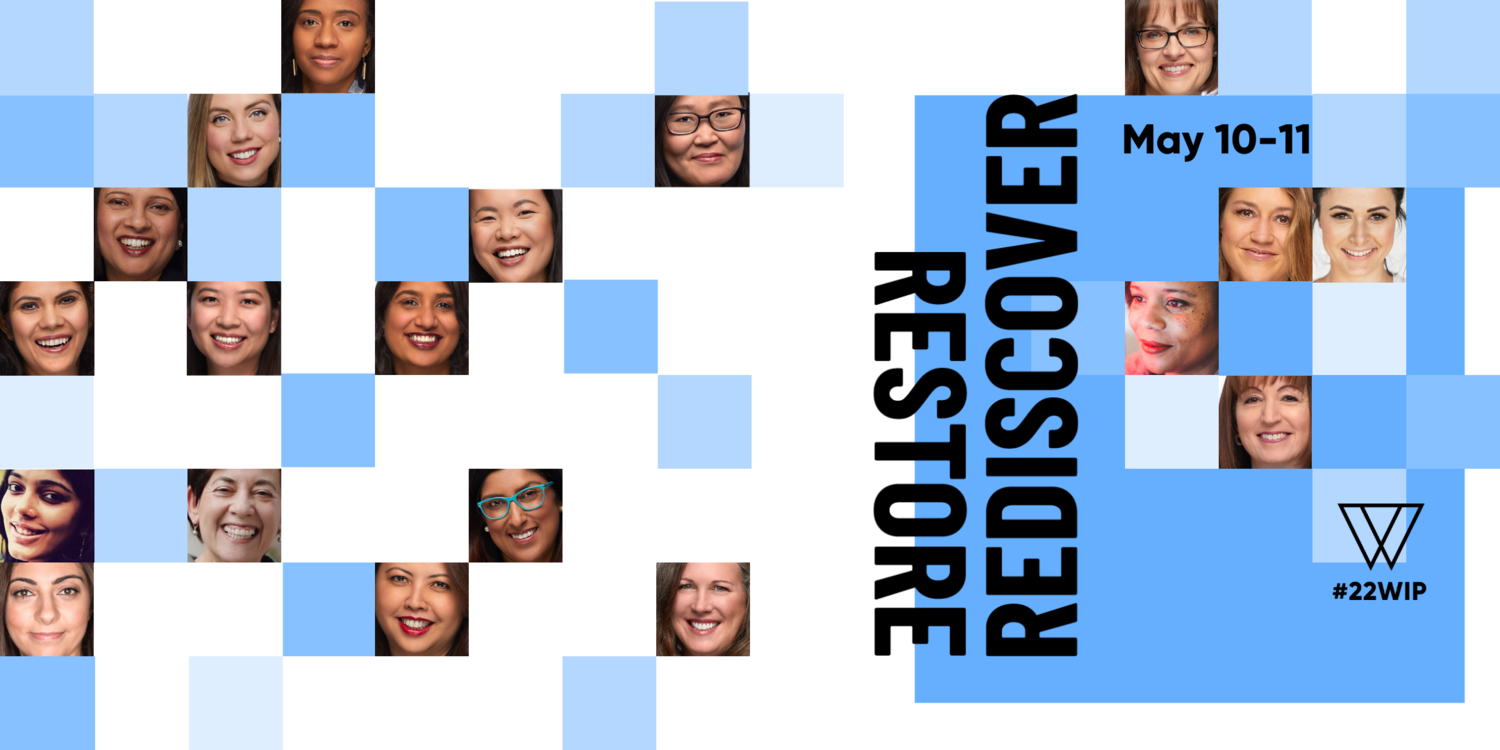 Conference Organizer: Women in Product
Location: Virtual
Date: May 10-11
This two-day conference strives to bring together women in product management to connect and explore what it takes to give new energy to the consumer products industry.
Buzz: Conversations with product leaders, live Q&As, workshops, in-session chats, 1:1 networking, a mixer, DJs (!), and a wellness break – oh my! And for attendees searching for new opportunities, the Sponsor Pavillion offers ample time to meet with employees from the conference's sponsors and submit résumés to the Women in Product database. Post-event, attendees will continue to have access to replays and resources.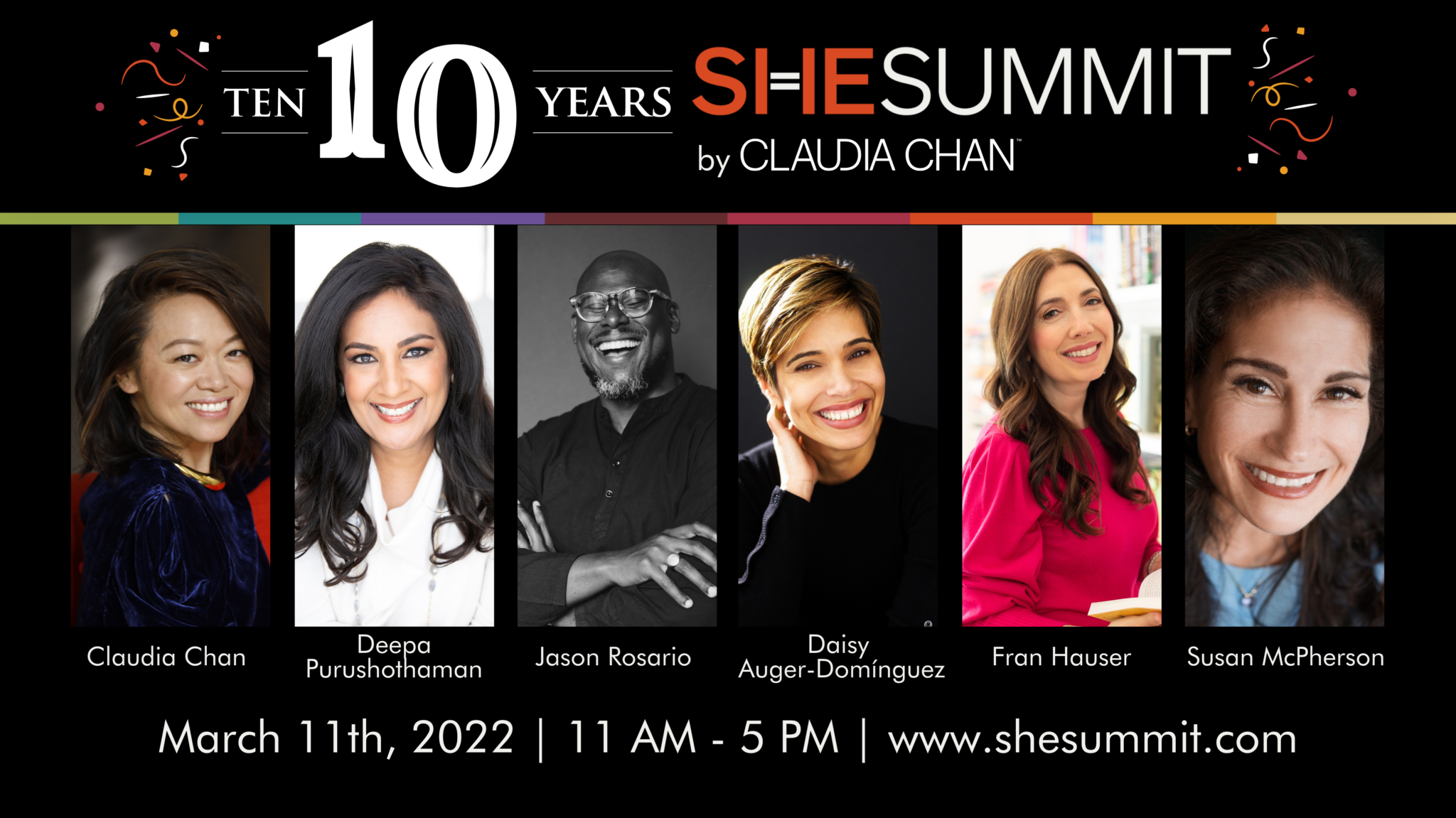 Conference Organizer: Claudia Chan
Location: Virtual
Date: November 9-13
A global five-day conference focused on advancing diversity, equity, inclusion, and social impact in the workplace and the world.
Buzz: S.H.E. stands for She, He, and Equality for All, and this inclusive conference strives for genuine, permanent organizational change. A ticket to the S.H.E. Summit not only grants one access to impactful speakers and networking opportunities — it also connects them to a community of like-minded individuals. Attendees get monthly life thought leader calls with movers and shakers within the sphere of Diversity and Inclusion, or D&I, as well as year-long access to an expansive library of training on topics that range from women in leadership roles to mental health to unconscious bias.

Conference Organizer: Tech Up for Women
Location: New York City, New York
Date: November 15
This in-person conference for women has a mission to help advance careers through technology knowledge and includes a recruitment fair and product expo.
Buzz: Forbes rated the 2021 event a "[t]op worthwhile conference for women in technology to attend in 2021" and this year's event will surely rival. Keynote speakers and panelists include tech leaders like Ancestry CEO Deborah Liu and Shopify VP of Product Mamuna Oladipo, as well as Tech Up Talks with pertinent titles such as "How to Leverage 5G Innovation", "The New Economy of Space", "Activating New Technology to Liberate Women in Media" and many more.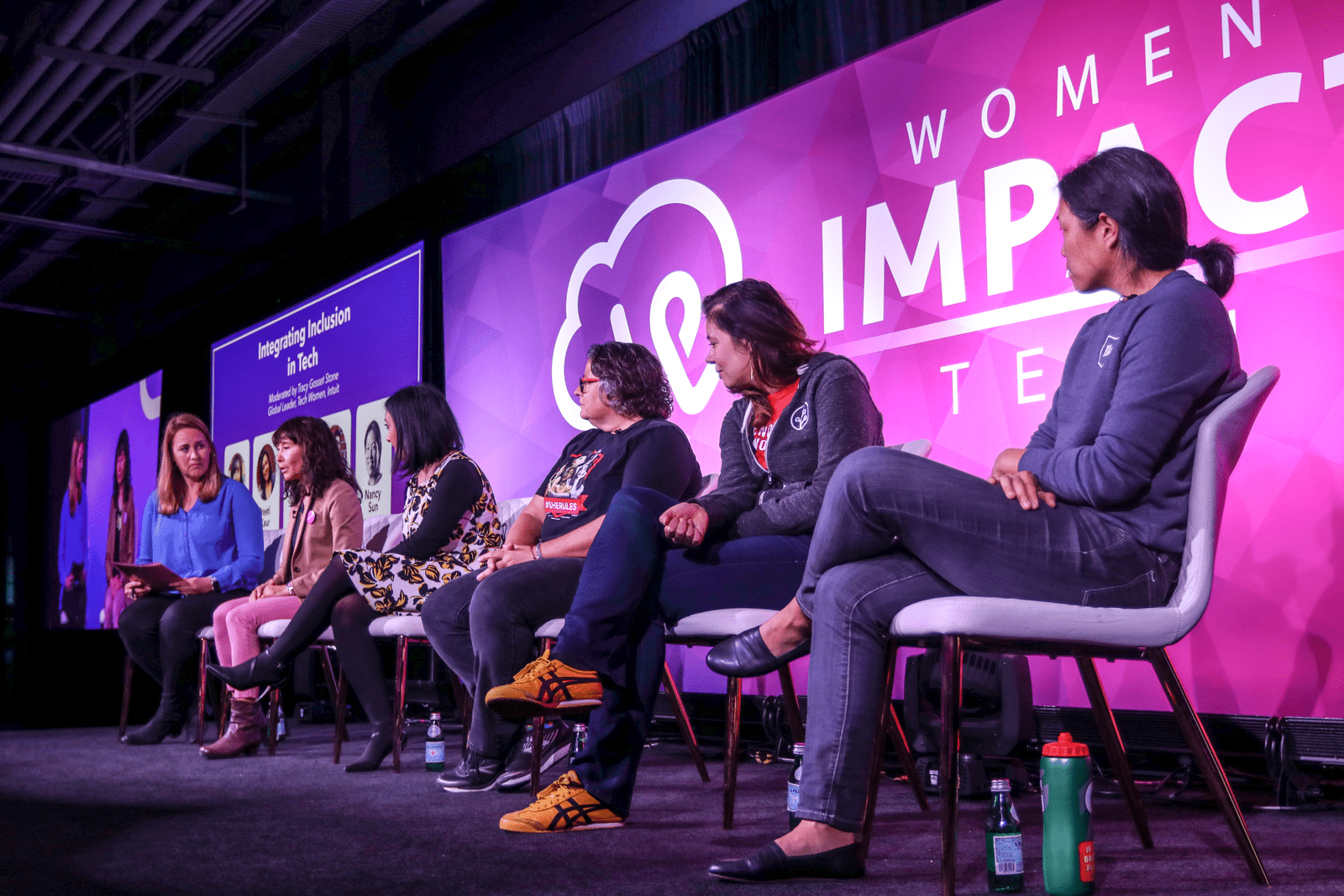 Conference organizer: Women Impact Tech
Locations and dates: Seattle – May 24-25; Denver – July 12-13; Boston – August 22-23; Chicago – October 4-5; New York City – November 2-3
Description: Impactful keynotes and discussions will cover topics spanning from inclusion to innovation and technological advancement across all industries and workplaces in this two-day event.
Buzz: The mission of Women Impact Tech (WIT): "Building a community for women in technology to inspire, empower, and advance gender equity". Its vision: "Achieving equity in tech, where diversity and inclusion is no longer an initiative". While the event will have incredible keynote speakers and thought-provoking panel discussions, the Women Impact Tech conference is devoted to being a safe haven for women in technology.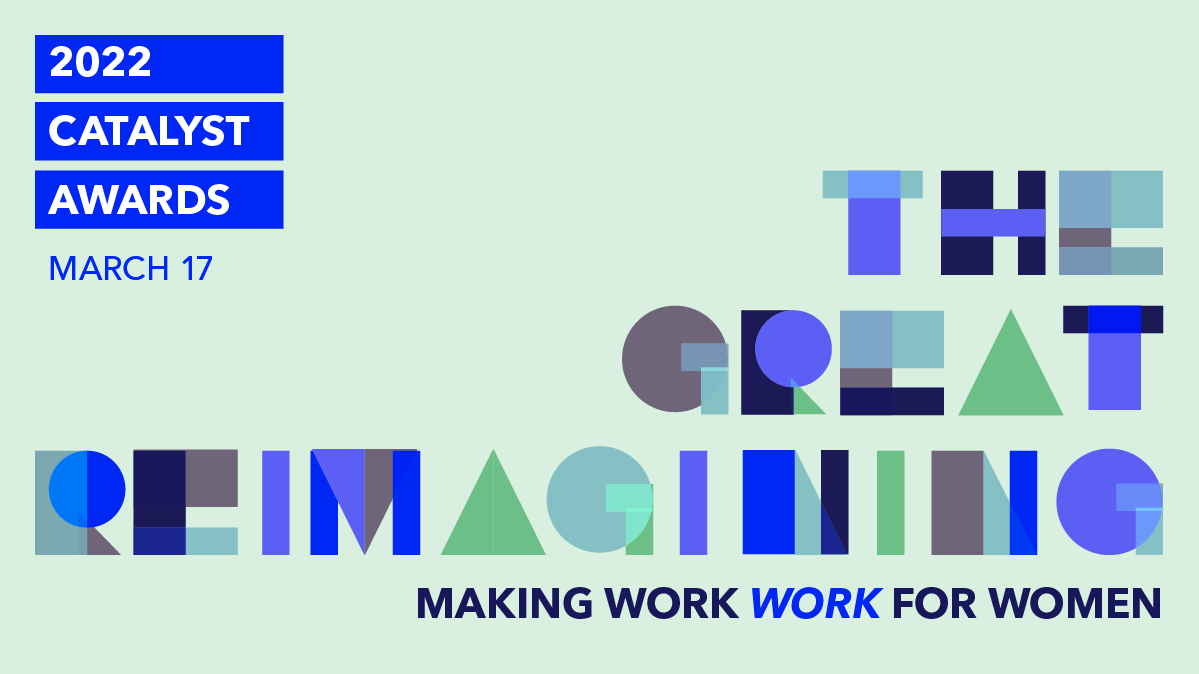 Conference organizer: Catalyst
Location: Hybrid event followed by an in-person gala dinner in New York City
Date: March 17
An immersive fundraising event that explores best practices for diversity, equity, and inclusion (DEI) and offers networking opportunities with global CEOs and other leaders.
Buzz: Every year, Catalyst identifies and receives applications from companies from all over the world and in every industry, whose groundbreaking initiatives advance women and other underrepresented groups. This year, the organization celebrates its sixtieth-anniversary with the awards ceremony theme "The Great Reimagining: Making Work 'Work' for Women", a historical event that is sure to be a once-in-a-lifetime experience.
People Also Ask These Questions About Conferences for Women
Q: What are the benefits of attending a conference for women?
A: Typically, conferences for women are all about providing a high-value experience, as these kinds of conferences value mission over making funds. And of course, there's the swag.
Q: How can I attend a conference for women?
A: Attending a conference for women is an investment of time and money, so plan in advance and prepare to take time off from work. You probably want (or need) to talk to your superior about your plan, and the value you can bring back from the conference to your place of work.
Q: Who should attend a conference for women?
A: A conference for women brings together unique resources and opportunities that empower women. If you are a business owner, an entrepreneur or interested in entrepreneurship, a young woman, or searching for mentorship, you could especially benefit from attending a conference for women.
Q: How can I make the most of attending a conference for women?
A: You can make the most of attending a conference for women by going in with an open mind and specific goals, such as finding a mentor, learning how to leverage social media for your career, or connecting with business leaders.
Q: How can I build good connections at a conference for women?
A: Conferences for women prioritize the fostering of connections between all who attend, so it helps to go with the mindset that everyone has that intention. If you would like to start a conversation or get to know the other members of a breakout session or roundtable, consider preparing some icebreaker questions beforehand.