The business world is becoming more complex and more specialized, especially when managing HR and payroll. Regardless of the type of business you run, you know this to be true.
Yet you also need to carefully consider who to hire, what to focus on, and how to best spend your limited time and resources. As a result, specialists or specialist services are needed more than ever. It's not cost-effective or practical to set up an entire HR team when you only have half a dozen employees.
In our opinion, one of the best choices you can make is to work with a PEO company, as they can help ensure you are complying with regulations, handling any HR issues properly, and even efficiently managing payroll.
A good PEO company (like Papaya Global) can handle all of that for you and much more, letting you focus on the tasks that only you can do and expanding your ability to get the most out of your team.
Yet, not all PEO companies are created equal, and not all are the best choice for a smaller business. To that end, we want to help you find the best HR outsourcing service for your business by providing you with a few good examples, as there are too many to go over for someone as busy as you.
Therefore, here are our top picks, as well as some more information on how to best use one and what they can do for you:
Page Contents (Click To Jump)
What Is a PEO Company?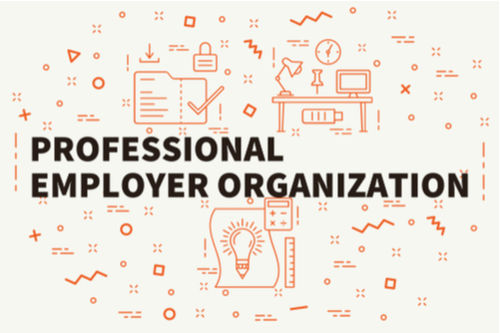 A PEO, or professional employer organization, is a company that can enter a co-employment relationship with your business, allowing them to handle most of your HR tasks. At the same time, you still have complete control over the operations of your business. Effectively, they are responsible for some HR tasks and payroll while you are responsible for providing funds and keeping your business going.
Professional employer organizations generally focus on providing payroll services, HR support, and a wide variety of other services and tools (which we will go into later). Additionally, in today's online world, owners, managers, and employees will likely have access to an online portal. This can provide them with helpful information and quick access to support and management tools, streamlining the process and removing any potential confusion.
We should note that a PEO service employs professionals in their fields that have done whatever task you might ask of them hundreds if not thousands of times. They need little if any training to help your business, and their services can scale with the growth of your organization.
How Can A PEO Company Help Your Business?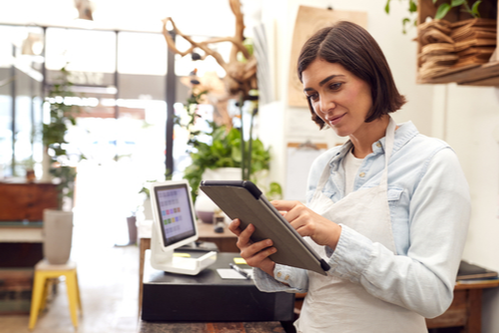 PEO companies offer many essential services related to HR, payroll, and the general administration of your business. Let's break that down a little bit for you:
PEO companies can help you better take care of your employees:
A PEO company can provide excellent benefits to your employees, whether they are health plans, retirement plans, life insurance, or other common benefits.
Additionally, many PEO companies offer small perks and discounts to small companies. While this should not guide your decision, some of your employees might appreciate being able to save a few hundred dollars a year.
A PEO can provide training and training options to your employees, helping you build a better team and your employees build up skills for the future.
Instead of spending time on administration, you can spend more time getting to know your employees and their needs.
A PEO company can also help your business deal with the rules and regulations of your local area, federal laws, and any general compliance issues:
Most PEO companies can help you figure out whatever compliance issues you might have and warn you of anything that needs fixing so that your business remains compliant. They will also stay on top of legislation and warn you of a changing situation, which happens more often than you think (staying on top of every regulation is practically a full-time job).
A PEO company can also help with risk management, whether related to general safety, potential lawsuits, or something else. When working with a PEO company, you are less likely to have to deal with fines and legal fees, both of which can be a financial strain on your business.
A PEO company can help you save time on the basic administration tasks that would otherwise take up a significant portion of your day:
A PEO company's main task will likely be payroll, and any PEO companies mentioned in this article will be able to help with all your payroll needs.
A PEO company can also provide tools that help with scheduling, time off requests, sick day management, and similar concerns. You will, of course, need to approve and oversee much of this, but it will be made so much easier.
By working with a PEO, you will be working with professionals who can get you vital information quickly.
Most PEO companies have systems that will allow you and your employees to automate tasks.
These are only the basics, with more specific features offered depending on the PEO your business chooses.
Why Are PEO Companies Important for Small Businesses?
While your business's primary services and products are important, your employees are what makes the business move and exist as successfully as it does. Finding and keeping the best people can be a tough task.
A PEO can make that much easier by allowing you to offer benefits employees want and identify top performers in the first place. A PEO can provide benefits that you simply will not have access to at a cost you can afford.
Since your time is limited, saving time on payroll tasks, etc., can allow you to focus more on the cornerstones of your business instead. Paperwork is likely not what makes your company great and will not make it grow in the long term. It is primarily for these reasons that we recommend a PEO company to practically every small business.
10 Best PEO Companies for Your Small Business in 2023
There are far too many PEO companies to count and consider in a single article and for any business owner to look over themselves. Instead, we ask you to look over these eight options, one of which we are confident will be the best fit for your small business:

Papaya Global is the ultimate solution for businesses seeking to streamline global payroll, workforce management, and compliance.
As a leading Professional Employer Organization (PEO) with a strong global presence, we offer seamless and efficient solutions for managing and compensating your international workforce.
With our advanced technology and expert insights, we simplify the complexities of cross-border employment and ensure compliance with local labor laws. Trust us to handle your human resources operations expertly, so you can confidently expand and operate globally. Choose Papaya Global and experience the power of expert hands.
Services Offered
Papaya Global offers but is not limited to the following services:
Workforce Analytics   

Compliance   

Employee Portal   

Connected Payroll  

Global Benefits  

Immigration   

Employer of Record  

Contractors

Global Workforce Wallet

Automatic Information Collection
What Makes Papaya Global a Great PEO Company?
Papaya Global is recognized as a leading PEO company, renowned for its comprehensive and tech-driven approach to global payroll.
With a focus on ensuring accuracy and compliance across multiple countries, their platform simplifies the complexities of managing an international workforce, making cross-border employment accessible to businesses of all sizes. Furthermore, Papaya Global's commitment to expertise and local knowledge enables them to consistently deliver tailored solutions that cater to the unique needs and regulations of each region, ensuring both employers and employees thrive and excel.
Join the Papaya Global community today and experience the benefits firsthand!
Papaya Global is Best for:
International enterprises looking to ensure they can support their global workforce and keep the global talent pool open.
Standout Features and Services:
Equity Management   

Payroll Payments Platform  

Global Expert Alliance  

Decision Tree  
Pricing
The price for Papaya Global's PEO services vary depending on the size of your organization and the particular features you want access to. Some packages start as low as $3 per month per employee, however, you can also get a tailored quote!
Additional Opinions
Two of the most common characteristics of reviews about Papaya Global are praise for the platform and raving about the excellent customer service and support that comes with it. The third most common note regarding Papaya Global is how effective it is for global workforces.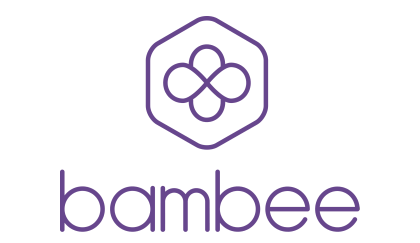 Bambee is your multi-feature HR solution that streamlines a business' HR processes and automates onboarding, policies, payroll, and even employee training.
Keeping small and medium-sized businesses HR compliant with the help of a dedicated HR Manager and HR Autopilot, Bambee proactively works to resolve existing compliance gaps that put businesses at risk. Bambee also provides year-round HR guidance to ensure businesses stay protected from employee lawsuits and changing HR regulations.
If you're looking to take work off your plate to focus on other important things to help your business grow while having peace of mind things are being handled, Bambee is the answer to your HR needs.
Services Offered
Bambee's HR and PEO solutions offer the following and more to its clients:
Your Own Dedicated HR Manager
HR Compliant Policies
Guided Payroll
Employee Onboarding & Terminations
Automated Staff Training & Development
Relief From Complex HR Issues
Annual & Comprehensive HR Audits
Staff Performance Tracking
Creating a Safe Space for Employee Morale
Compliant Document Storage
What Makes Bambee PEO A Great PEO Company?
With streamlined HR processes customized according to your business needs, Bambee helps small businesses stay compliant all year long and their employees happy. Bambee provides high quality cutting-edge data technology that keeps your business informed and updated about labor laws and regulations. They also guarantee that your HR Manager is a certified Bambee HR professional, experienced with companies of your size, and trained in compliance and customer service.
Bambee PEO is Best for:
Small businesses looking to run like a Fortune 500 company, but need to be mindful with their budget.
Standout Features and Services:
Flat pricing, No Contracts.
Bambee Guided Payroll with built-in HR support.
Expert crafting of HR policy and procedures to shape the company's culture.
Training That Keeps Your Staff Compliant and Productive
Pricing
Bambee offers flat pricing with no contracts for less than the price of a utility bill. With Bambee Autopilot starting at $99 a month, the price you'll pay depends on the number of employees in the company. All customized HR work is included with your fixed, monthly cost.
Payroll and HR In One
For your company's payroll needs, Bambee's Guided Payroll plus a Dedicated HR Manager is priced for small-sized businesses in mind starting at an estimated $109 for 18 employees. This ensures that your workers get paid directly with a 2 – Day Direct Deposit as well as accurate federal, state and local taxes automatically calculated for you.
You'll also be provided with unlimited support on wage and compliant employee regulations by your Dedicated HR Manager.
Any additional services you desire will have clear and upfront pricing. Never any hidden fees and no contracts. Bambee also offers savings for their annual subscriptions and custom pricing is available as well.
Additional Opinions
Bambee is rated 4.8 / 5 based with 1,342 reviews on Trustpilot, some top reviews state: "Yanique Rocks!! We have been with Bambee and Yanique for a year now. It has been a huge stress relief for leadership to know we can ask her questions. She has been a great support and we are so happy she is on the Roxie team. (Lex Sloan)"

Our top choice for most businesses is CoAdvantage PEO, a full-service provider and has all of the standard services that you can expect and provides those services with a personal touch that is hard to find from most other providers.
The company operates under the structure of Morgan Stanley, is in all 50 states, and has the backing to provide your small business with whatever it needs.
Yet while it can offer almost everything, CoAdvantage stands out from the crowd when it comes to team building, and businesses on the incline should pay particular note to it.
Services Offered
CoAdvantage PEO offers but is not limited to the following services:
Payroll Processing, Including Taxes and Direct Deposits
Reports and Recordkeeping
Medical, Vision, Dental, and Supplemental Benefits Options
Workers' Compensation Coverage and Claims Support
Risk Management Services
HR Services
Employee Training
Online Portal and Digital Access
Recruitment and Retention Services
What Makes CoAdvantage PEO a Great PEO Company?
Plenty of PEO companies offer recruitment and hiring services, but few, if any, can match the expertise and tools on offer with CoAdvantage PEO. If you want to find a management candidate or the top talent in your field, you will not do better. Add to that excellent all-around PEO services, and you have one of the best PEOs available to small businesses.
CoAdvantage PEO is Best for:
Businesses in non-specialized industries that are growing quickly or need help with recruitment and retention of top talent.
Standout Features and Services:
Some of the best recruitment tools and systems available from a PEO company.
Excellent information management systems, allowing you to get complete metrics that can tell you anything you want to know about your team and business.
Fantastic benefit offerings that enable your business to stay competitive when hiring.
Easy onboarding both at the start and for any new employees, allowing for an easier transition into a more efficient system.
Pricing
As with most PEO companies, pricing for CoAdvantage will be dependent on several factors, including the size of your business and what services your business needs. We recommend contacting them and getting a quote.
Additional Opinions
One review posted on G2 noted:
The platform design was very aesthetically pleasing and adjusting hours and looking up employees on the back end were easily accessible.

Another top choice that nearly every business should consider is Amplify PEO.
Amplify PEO is a growing company that will have you covered no matter what issues are key for your business.
In general, we think Amplify PEO would be an excellent choice for practically any small business, and it is a great choice for companies that have not worked with a PEO in the past.
Services Offered
Amplify PEO provides the following services and more:
Payroll Administration, Including Direct Deposits
W-2 Preparation
Recordkeeping and Reports
PTO Tracking
Medical, Dental, Vision, and Supplemental Benefits Administration
HR Assistance and Policy Planning Assistance
Retirement Planning Options
Onboarding Support
Compliance Support
Risk Management Services
Workers' Compensation Coverage and Support
A Helpful Online Platform
What Makes Amplify PEO A Great PEO Company?
Amplify PEO is a customer-focused, service-oriented PEO company. They keep client costs low while providing a tailored experience that business owners otherwise wary about working with a PEO company will appreciate. They are happy to work with businesses of all sizes and will be a partner in planning when it comes to your business.
Amplify PEO is Best for:
Small business owners looking for excellent customer service and who are not in a specialized industry requiring specialized services.
Standout Features and Services:
Outstanding customer service meaning you will always be able to talk to a human and get a professional and prompt solution to your problem.
An excellent array of benefit offerings, whether it is related to medical insurance, dental coverage, or retirement planning options.
A human-oriented approach to their services and solutions.
Pricing
The exact pricing for Amplify PEO's services will depend on the size of your business, what services you are interested in, and other factors. We recommend reaching out to Amplify PEO and getting a quote as soon as possible.
Additional Opinions
As it is still a growing company and changing its processes regularly, there are currently few relevant online reviews. However, other professional reviews note Amplify's cost-savings, excellent online platform, and exceptional customer service.

Vensure HR might be the best PEO that specializes in small businesses on this list. Founded in 2004, they are still going strong and support hundreds of thousands of employees across the country. While Vensure HR works with businesses of all sizes, it's their size-based solutions for small firms that make us take notice.
Clients can also take advantage of their online systems and portal to keep on top of what is happening within their business and better manage affairs.
Overall, whether growth or stability is the goal, Vensure HR has something to offer.
Services Offered
Vensure HR offers all of the following services and more to clients:
Payroll Processing
Recruitment Support
Onboarding Support
Performance Management
Benefits Administration
Time and Attendance Tracking
Workers' Compensation Support
Training Options
General HR Support
What Makes Vensure HR a Great PEO Company?
Vensure HR is a PEO company that effectively caters to small businesses in a world focused on big business. However, Vensure HR also has a wide range of services and options for all types of companies, making it an excellent choice for many.
Vensure HR is Best For:
Small businesses that need to consider every expenditure carefully. Larger businesses may want to look elsewhere.
Standout Features and Services:
An excellent online portal and systems that provide a wealth of information to business owners.
Affordable options and services that can work for even struggling businesses that need HR and payroll services.
A complete set of services and options that can cater to most needs.
Pricing
While Vensure HR tries to keep costs affordable for their clients and offers options such as pay-as-you-go workers' compensation, exact pricing will still vary based on the size of your company and other individualized factors. You should reach out to Vensure HR to get a quote if you are interested.
Additional Opinions
There are not too many reviews online to provide a general consensus, but reviewers note Venture HR's ability to offer different packages to different types of clients and their commitment to efficiency in providing services to keep costs lower.

One of the largest and most dominant PEO companies in the United States, Insperity is a PEO company that can take on any client of any size and provide all of the services they might ever want. With 30 years of experience, they are a longstanding and reliable company able to offer a lot to its clients from its bargaining power alone.
Yet, with this stability and size, Insperity remains flexible for customers, making them a solid choice for small businesses.
When you want a company that can scale easily, offer a lot, yet remains more flexible than other large PEO companies, Insperity should go to the top of your list.
Services Offered
Insperity offers the following services and more to its clients:
Payroll Processing
Recruitment services
Benefits Administration, including Medical, Dental, and Vision
Retirement Benefits Administration
Risk Management and Compliance Support
Talent Management
General HR Administration Services
HR Support Services + HR Information
Reporting and Recordkeeping
Bookkeeping and Accounting Services
What Makes Insperity a Great PEO Company?
Insperity PEO has a massive amount of experience and resources and allows clients to create a plan specific to their needs and wants.
Insperity is Best for:
Small businesses with at least five employees that need a flexible yet stable PEO service to work with them for the long term.
Standout Features and Services:
The option to easily cancel services with only 30-days' notice if you find that Insperity is not a good fit.
Excellent training options for employees on a variety of subjects.
Flexible plans so businesses do not need to get services they will not use.
Pricing
Insperity is interesting because it charges on a by-employee basis (most charge a percentage of payroll). However, the exact amount will still vary depending on the size of your business, what services you want, and other factors. You should contact Insperity and get a quote from them to learn more.
Additional Opinions
There is quite a bit of praise for Insperity online. One review on G2 states:
"The best part I like about Insperity is that their staff is always friendly and always helpful. They answer my questions or help with any issues in a prompt manner. They have also walked me through the steps online for things I can do myself."
Another one states:
"I love their website [sic]. It's so clean and intuitive. Not flashy or aesthetically pleasing per say, but definitely organized and easy to navigate."

Resourcing Edge is one of the better options on the market despite its smaller size (they have only 100-150 employees.) This longstanding company also has the right approach and focus on conducting its business across most of the country.
Based in Texas, Resourcing Edge has been around since 2003. It has made its mark on the industry by being the company others will not be and helping businesses with specialized needs at an affordable price.
While Resourcing Edge will not be for everyone, it might be the PEO company that is perfect for businesses not finding much luck elsewhere.
Services Offered
Resourcing Edge offers the following and more to its clients:
Payroll Processing, Including Direct Deposit
Tax Administration
Benefits Administration
Retirement Benefit Administration
Time and Attendance Tracking
Risk Management Services
Employee Training Options
HR Services
Online Portal with Management Tools Included
Compliance Support
What Makes Resourcing Edge a Great PEO Company?
Resourcing Edge has excellent customer service, excellent training options, and the ability to fulfill the needs of most businesses while providing superb services all-around.
Resourcing Edge is Best for:
Smaller businesses with specialized needs based on their industry, or a company that wants to work with a PEO that takes customer service and employee development seriously.
Standout Features and Services:
Resourcing Edge has excellent and personalized customer service that is a cut above the rest, save for perhaps Amplify PEO. You will likely be working with a single, helpful point of contact.
Specialized service options allow you to make sure you are getting the right help for your industry.
Excellent training options. They have over 8,000 courses in their library — as if you were attending an HR conference every weekend.
Pricing
Resourcing Edge will base its pricing on several factors, so we cannot list an exact price. In any event, we recommend that any interested business manager or owner contact them to request a quote.
Additional Opinions
While it is a smaller company and therefore might not have too many customer reviews online, the consensus is that they are helpful to their clients and able to provide a wide swath of necessary services.

G&A Partners is an ambitious PEO company for ambitious businesses. It is an excellent option if you are looking for a company that knows the importance of taking the next step for your business.
As part of their focus, G&A Partners have emphasized providing training options, making recruitment easier and more effective for their clients, and making sure their services scale easily to the client's needs.
If you want to take that all-important next step, that step could be calling G&A Partners and seeing if they are for you.
Services Offered
In addition to others, G&A Partners offers the following services and features:
Payroll Management
HR Management Services
Health Insurance and Benefits Administration
Recruitment Services
Risk Management Services
Compliance Assistance
Industry-Specific Options
Online Management Tools
What Makes G&A Partners a Great PEO Company?
G&A Partners has growth in mind for its clients, and we know that some businesses want exactly that growth mindset from their PEO company.
G&A Partners is Best for:
Smaller businesses with specific goals and that want to reach them. Businesses that are growing quickly, or businesses that want to take advantage of good training options and a focused relationship with their PEO company.
Standout Features and Services:
Excellent training options for employees via an e-learning platform.
A scalable plan for whatever your business needs. G&A Partners understands that businesses grow and is ready to grow with you.
A commitment to attentive and helpful customer service.
Pricing
While G&A Partners is clear about many things, it is not always clear about pricing. Instead of guessing, we recommend that you contact them to get a quote if you are interested in their services.
Additional Opinions
Other business owners know what G&A Partners is about. This is from the testimonial from Rafael Alvarez (chief people officer at Moderno):
"From the get-go, we needed to incorporate systems for scalable growth. When we engaged with G&A, we didn't miss a beat—we didn't miss a payroll or a timesheet. It all happened seamlessly, and now we are set up for future growth."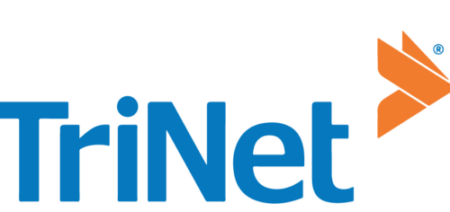 A longstanding and stable PEO company, TriNet is one of the most popular PEO companies in the country, and with good reason.
TriNet's strong bargaining power means they can provide exceptional benefits to your employees. They also make it easy for those employees to do many things online due to one of the best online platforms in the industry. Additionally, TriNet has options for plenty of industries, so if you are having trouble getting the right fit, check to see if TriNet is suitable for your business.
Services Offered
TriNet offers the following and more to its clients:
Payroll Management
Tax Assistance
Risk Management Services
Compliance Assistance
Talent Management and Recruitment
HR Services and HR Planning Assistance
Recordkeeping and Reporting
Benefits Administration
Time and Attendance Tracking
Expense Management
What Makes TriNet a Great PEO Company?
TriNet is a solid choice for practically any company, having covered all general needs and quite a few specialist industries on top of that. With a great online platform and experience working practically everywhere with remote employees (which is becoming increasingly important), TriNet can tackle almost any problem for its clients.
TriNet is Best for:
Businesses with five or more employees looking for an excellent online platform and businesses with many remote employees.
Standout Features and Services:
An outstanding online platform that is both comprehensive and easy to use.
Excellent benefit offerings to help retain your top employees and give them the support they need.
Availability in all 50 states and experience working with a variety of companies and complying with all kinds of regulations.
Pricing
Pricing will depend on the services and benefits your business is interested in, the size of your business, and other factors. To that end, we cannot list an accurate price here for you and instead guide you to contacting TriNet yourself for a quote.
Additional Opinions
Being an industry leader, there are plenty of opinions about TriNet, both good and bad. However, a few general trends we found in customer reviews are people being impressed with the professionals at TriNet, how easy it is to use, and the benefits selection.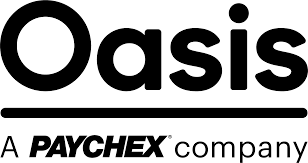 Our last choice on this list, but an excellent option for many businesses, is Oasis (previously known as Oasis Outsourcing.) The company operates under Paychex, one of the leading PEO companies when it comes to service, and Oasis makes sure that you know who you are working with.
Oasis also has a lot to offer if your business is in a specific field or industry, as they provide solutions for a wide range of industries.
Oasis also simply has some of the best payroll processing in the industry, and if that is all you are looking for, then Oasis is the way to go.
Services Offered:
Oasis offers the following services and benefits, among others, to clients:
Payroll Processing
Benefits Administration
Onboarding Assistance
Recruitment and Retention Services
Benefits Administration
Risk Mitigation Services
Performance Management Services
Compliance and Risk Management Support
What Makes Oasis a Great PEO Company?
Oasis may seem simple on the surface, but Oasis handles the most critical aspects of a PEO perfectly and provides services and support to businesses in many different industries. Combine these things with solid benefit offerings and excellent customer service, and you are looking at a great PEO.
Oasis is Best for:
Oasis is best for businesses looking for a simple plan, mainly just payroll processing, or those looking for a service-orientated company with a personal approach.
Standout Features and Services:
Excellent payroll processing that takes everything into account and gets the job done.
An easy-to-use online system that many customers are satisfied with.
A great service team that knows their stuff and is happy to help clients.
Pricing
As with all PEO companies, pricing with Oasis will vary depending on your needs. Instead of providing a price, we recommend you contact them and get a quote for your business.
Additional Opinions
On G2, one customer had this to say about Oasis:
"Oasis helped with Timekeeping and it was great. Their software is very easy to use, and their customer service team is very small, so you get to know the people who work their time keeping system. They would even help manually put things into people's timecards when we didn't have time."
Frequently Asked Questions About PEO Companies
There is a lot to know and understand about PEO companies. They can be rather complex, and you may have some additional questions. Here are some of the most common ones:
1. What Tasks Can a PEO Company Handle?
A PEO company can handle plenty of different tasks, but here are some of the main offerings:
Payroll administration and management
Benefits administration and management
HR assistance and management
Training assistance and training courses, related both to safety and general topics
Assistance with recruitment, onboarding, and retention of employees
Time and schedule management assistance
Unemployment administration and assistance
Workers' compensation support
Drug testing programs and background checks
Risk management assistance and support
Record keeping
Keeping up with compliance requirements and local legislation
Other industry-specific offerings and services
Note that many PEO companies might also provide specialist services that are unique or semi-unique to them, in which case you may want to ask more specific questions to a representative of that company. We tried to mention them above where appropriate.
Additionally, PEO companies have a wealth of knowledge regarding how to run a business from the HR side of things that any business owner should take advantage of. Many PEO companies offer consultancy services in several areas, and you should ask about these when talking to a PEO.
---
2. Can PEO Companies Work for Small Businesses?
Yes! Several PEO companies specialize in working with small businesses, whether they are growing rapidly or have been comfortable with their small size for years. They can provide the flexible arrangements and specialized services that small businesses thrive with (or outright need to survive) and charge a reasonable price so that your business can keep running without worrying about the balance sheet.
That said, some PEO companies mainly work with medium to larger businesses, and their pricing structure and benefits would not be the best fit for smaller businesses. Some might not even accept clients below a specific size (measured in the number of employees), often either five or ten employees.
There are good choices and bad choices here, so make sure you know the difference and be careful before signing the dotted line.
---
3. Why Should You Work with a PEO Company?
Working with a PEO can help your business boost productivity, get a lot more out of employees, and free up your time and energy so you can focus on the tasks and interactions that matter when it comes to your business. As your business grows, you will realize that your time is your most precious resource and should be preserved whenever possible.
Again, we would refer you to all of the benefits a PEO can offer your business, listed closer to the top of the article.
---
4. Can Working with an HR Outsourcing Service Reduce Costs?
Working with a PEO company can reduce costs, especially if you consider the costs in time, effort, and general resources required to handle HR tasks, payroll, and regulation compliance in-house. Many smaller businesses simply cannot afford to have a full-time HR professional on staff, but working with a PEO allows them to have those same benefits and take a great weight off their shoulders.
Working with a PEO, or at least some PEOs, can also save you costs related to training, retention, and recruitment. These are all things PEOs can help with and allow you to do more efficiently. They can be a great asset, weeding out poor options and highlighting the best path forward. With better employees will likely come more revenue, improving your outlook for the long-term.
Additionally, risk-management services and training offered by PEOs can reduce costs or mitigate the chances of a costly event that could otherwise ruin your business. Something will happen eventually, and you need to be prepared.
---
5. Can PEO Companies Handle Payroll?
Absolutely! In fact, one of the main reasons companies outsource their HR tasks is so that payroll will be handled for them, and some companies handle just payroll and specialize in doing so. With the right company (and most will be suitable for this job), you will not have to worry about payroll, timing, or related taxes. You will be able to access information related to payroll, etc., of course, but it will be taken care of for you and will generally only need an occasional review.
---
6. How Does Working with a PEO Company Benefit My Employees?
Generally, working with a PEO company does not just benefit you and your company. Your employees will benefit from the following:
A streamlined a reliable payroll process, likely with some extra features and logs your company could not provide beforehand.
A PEO can provide HR support to help answer questions your employees might have.
Many PEO companies offer training programs and opportunities to both keep employees safe and provide some avenues for development.
Perhaps most notably, a PEO can provide access to benefits at a lower cost and open up options to better benefits packages, whether related to health or retirement. The best PEO companies can provide benefit offerings that are on par with Fortune 500 companies.
---
7. How Long Does It Take to Get Set Up with a PEO?
The exact time it will take to onboard your business with a PEO will vary. It could take anywhere from three to six weeks total after you sign the paperwork and everything is confirmed. It might take longer if there are any holdups or issues that occur during the onboarding process.
---
8. Is There Anything I Should Know When Getting Started?
While the entire onboarding process is too much to go into here, we would recommend the following to you and your business:
Make sure to read any documentation and contracts carefully before making final arrangements are during onboarding. While none of the above companies would trick or mislead you, it is best to avoid misunderstandings and know the policies and procedures ahead of time.
We would recommend that you notify employees of the change as soon as possible to give them time to adjust and ask questions.
Be sure to shop around and get quotes from multiple companies. Even if you have your heart set on one PEO company listed above, getting a little more information cannot hurt.
Have a plan of what benefits you want to offer ahead of time and what kind of relationship you want with the PEO company.
Do not be afraid to change services or even your PEO company. Your business will change, and as such, a different option might be best down the road.
---
9. How Much Does Working with a PEO Company Cost?
Working with a PEO company will have a different cost to every business, based on various factors. Larger businesses (measured either as your total payroll or the number of employees) will generally pay a lower rate than smaller businesses, having more bargaining power and allowing the PEO to be more efficient. Additionally, your rate will depend on the company you are working with and the services you want from the PEO company. Getting more services or a more complex service package will naturally lead to a higher bill.
In all cases, it can be difficult to say how much working with a PEO will cost unless you get a quote from a few of your favorite companies yourself. There are simply too many factors at play.
As a general rule, however, you can expect to pay a percentage of your total payroll as a fee, or in some cases, pay a flat rate per employee the PEO is managing. It will be up to you as to which model is best, but be careful and weigh the math carefully before signing anything.
---
10. What is the difference between a PEO and a payroll company?
A payroll company simply manages your payroll. A PEO does that and much more. Payroll companies do not typically offer any HR services, but a PEO will offer a full suite of additional business services. These services can include health insurance, workers' compensation insurance, employee recruitment, and more.
In essence, a PEO becomes a co-employer with you and your business. This allows them to offer better benefits at a lower cost than if your business were to go it alone.
---
Conclusion
In truth, this is a large topic to go over. You could write books on the nuances between PEO companies and which one might be best for you. We encourage you to do further research, get some quotes, and make calls to the companies listed above you think could be a good fit. We also recommend you save this page for later, as you will likely need to consult it more than once over your search. We wish you the best of luck and hope that all of your HR and payroll needs are met quickly and effectively.