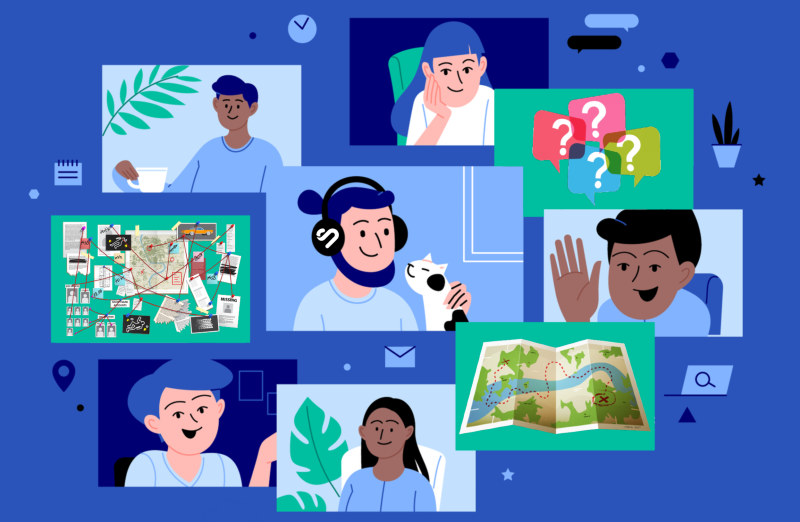 Who doesn't love a good chase?
Whether we're seeking buried treasure, ancient artifacts, or chocolate-filled Easter eggs, we all get a thrill when we're challenged to chase something down or seek something out. (We just can't get enough of that sweet, sweet, feeling of anticipation.)
That's one reason why virtual scavenger hunts have the power to capture anyone's attention. They get people chasing items and following clues, experiencing the rush of mystery and the satisfaction of resolution on repeat. We find one item and then we can't wait to find the next. It's the perfect recipe for escalating fun and also for one memorable virtual event.
But these events offer more than just thrills and entertainment; they can also bring people together.
That's what Charlie Harding, CEO and co-founder of scavenger-hunt proprietors Let's Roam, had in mind when his company launched their virtual scavenger hunt offerings.
"In a world of uncertainty, we wanted to bring joy back into the homes of people all around the globe. This new scavenger hunt is educational and interactive for the participants, but it is also a way to virtually connect with friends and family that you aren't seeing right now, due to social distancing."
Yes, virtual scavenger hunts provide a way to connect.
Many virtual scavenger hunts get players moving around, interacting with their environments, and competing against (or collaborating with) one another across any distance. These shared adventures create a powerful impression of togetherness that has no spatial awareness. (They also give people a much-needed adventure in the midst of what can seem like never-ending sameness.)
Want to become a better professional in just 5 minutes?
Page Contents (Click To Jump)
What Is A Virtual Scavenger Hunt?
A virtual scavenger hunt is an online experience based on the traditional game that challenges players to find specified items or solve puzzles before the allotted time runs out. These remote games are designed to get you up and moving around (even if it is just in your living space). For example, imagine having 5 minutes to find your weapon of choice during a zombie apocalypse, snapping a picture of a keepsake from the 90's, or the item you would use to be your "Wilson" if left on a deserted island.
Aside: The name scavenger hunt was inspired by a scavenging animal's erratic, sometimes frantic, search for food. This may seem odd but just participate in a hunt to truly understand the nomenclature. (As you scramble around to be the first on your team to find every single thing on a list of household items, you might understand why squirrels get so frantic about their acorns.)
You might not have realized you were beginning a hunt when you started reading this post, but guess what? Your scavenger hunt for the perfect virtual scavenger hunt starts now. Launch your quest with the virtual scavenger hunt ideas below. They all make wonderful team building activities, birthday parties, and more.
Virtual Scavenger Hunt Games & Apps For Team Building
These games and apps make your scavenger hunts even more fun by making them as easy as possible for you. Their platforms and features ensure an engaging hunt that goes smoothly and enjoyably for absolutely anyone participating.
1) Let's Roam – Ultimate Scavenger Hunt App
Let's Roam turns team-building events into amazing adventures. Their team of professional travel writers, tour guides, and event planning specialists have crafted countless custom city scavenger hunts for companies around the globe.
Now, they've used that expertise to create one of the top-rated in-home, virtual scavenger hunt options around!
Personalize your fully virtual event with the help of one of Let's Roam's team-building specialists and watch your team have a blast! Let's Roam's proprietary iOS and Android app makes it easy for your team to romp around their homes completing challenges while your staying in touch with the rest of the group.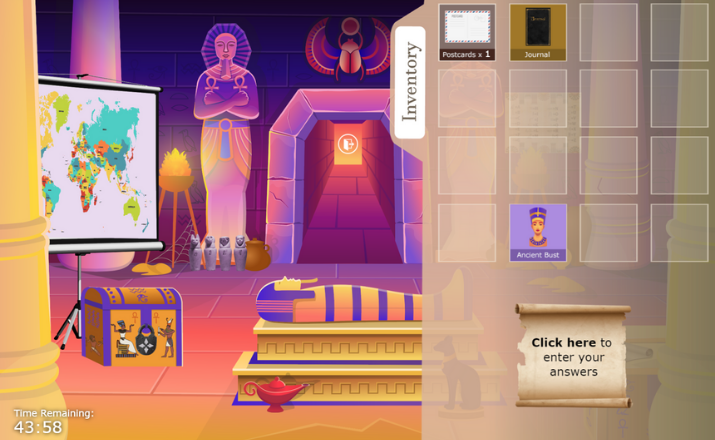 Transport your remote team back to Ancient Egypt and give them an exciting challenge: breaking the Mummy's Curse! Everyone must work together, communicate effectively, collaborate quickly and use their critical thinking skills to decode puzzles and unlock mysteries.
In fact, with the Mummy's Curse Escape Room, you can play with a handful of team members or more than a thousand. With this captivating activity, they'll be able to develop teamwork while having a blast at the same time!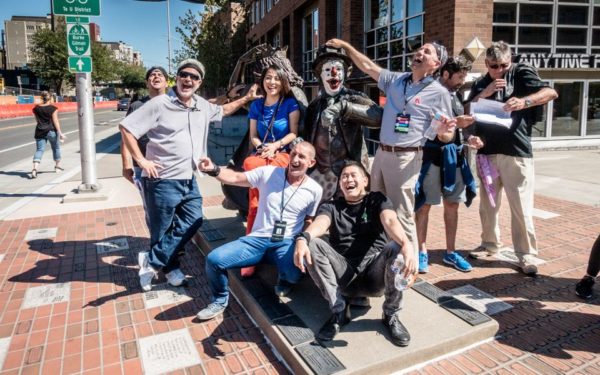 This thrilling team-building experience takes participants to explore a city of their choice in North America, deepening bonds between the group members along the way.
Step out and set off together through this unforgettable journey that promises fun at every turn!
Simply split into teams and download the app to kick off the Amazing Chase here. Besides that, just enjoy the benefits of friendly competition as team members vie for bragging rights and take the opportunity to tackle physical challenges.
This fast-paced virtual activity blends together the best parts of real-life escape rooms and scavenger hunts.
You've been hacked!
A mysterious hacker is stealing people's embarrassing photos and turning them into viral memes. You and your team have sixty minutes to work together to solve riddles, find hidden clues, and catch the hacker before it's too late.
Perfect for any sized group with pricing starting at $10 per person – get started here!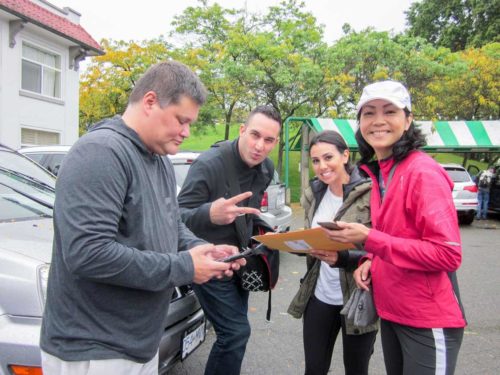 This scavenger hunt promises to include all of the wonderful aspects of a thrilling scavenger hunt while also allowing you and your guests to make the world a better place.
This activity (organized by the experts at Outback) will break your team up into groups all competing to perform good deeds in the community through a variety of tasks, challenges, and opportunities to put a smile on a strangers' face.
"My team has so much fun doing this Random Acts of Kindness scavenger hunt. It was a great team building exercise, the teams really got into trying to outdo one another. And we enjoyed doing nice things for people we didn't know! The Outback team was very easy to work with. 10/10!" – Hologic
Available anywhere in North America, any time, and for any group size — this scavenger hunt idea is a great way to work with your team while contributing to a good cause.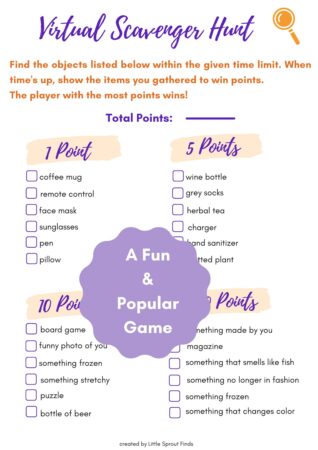 This virtual scavenger hunt idea is perfect for introverts, digital nomads, and anyone who loves to interact online.
Instantly download the instructions you need to play 6 printable-ready games, including a virtual scavenger hunt of course. Keep the instructions for repeat plays and even spread the fun by sharing with your friends or new hires.
Race for the Lost Tomb is the ultimate virtual scavenger hunt experience that asks the question: do you have what it takes to escape?
Put your team's brains together to solve the ancient riddles and clues of sunken Atlantis to escape the lost city in under sixty minutes.
Team work makes the dream work. And you are going to need it. Especially if you and your team decide to turn up the heat with Confett's competition mode [complete with a customized leaderboard]. No limit on participants—book your trip to Atlantis here.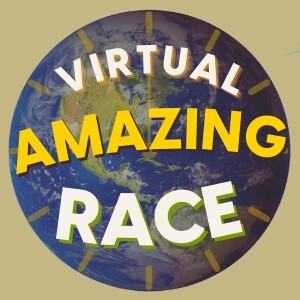 Experience an exhilarating virtual round-the-world globetrotting adventure right from the comforts of your home as you solve puzzles, overcome obstacles and battle it out with teammates to be crowned the ultimate champion!
In this scavenger hunt game, you'll be broken into teams and visit around 4-7 countries at the convenience of your internet. Plus, you can add in some company trivia to customize your virtual race.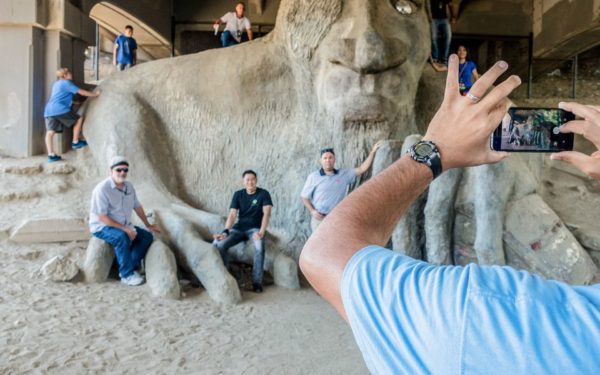 This app-based experience blends the fast-paced excitement of a scavenger hunt with a photo/video component that will have your team racing around town competing in a "wild goose chase!" The task is simple:
Split into teams and download the app to access Wild Goose Chase
Complete challenges by taking photos and videos around the city
The team who completes the most challenges when time is up, wins!
Perfect for groups of all sizes — plus the downloadable app allows you to host the event yourself or let an expert moderate your event while everyone chases. Get a price quote here to start planning your next scavenger hunt adventure.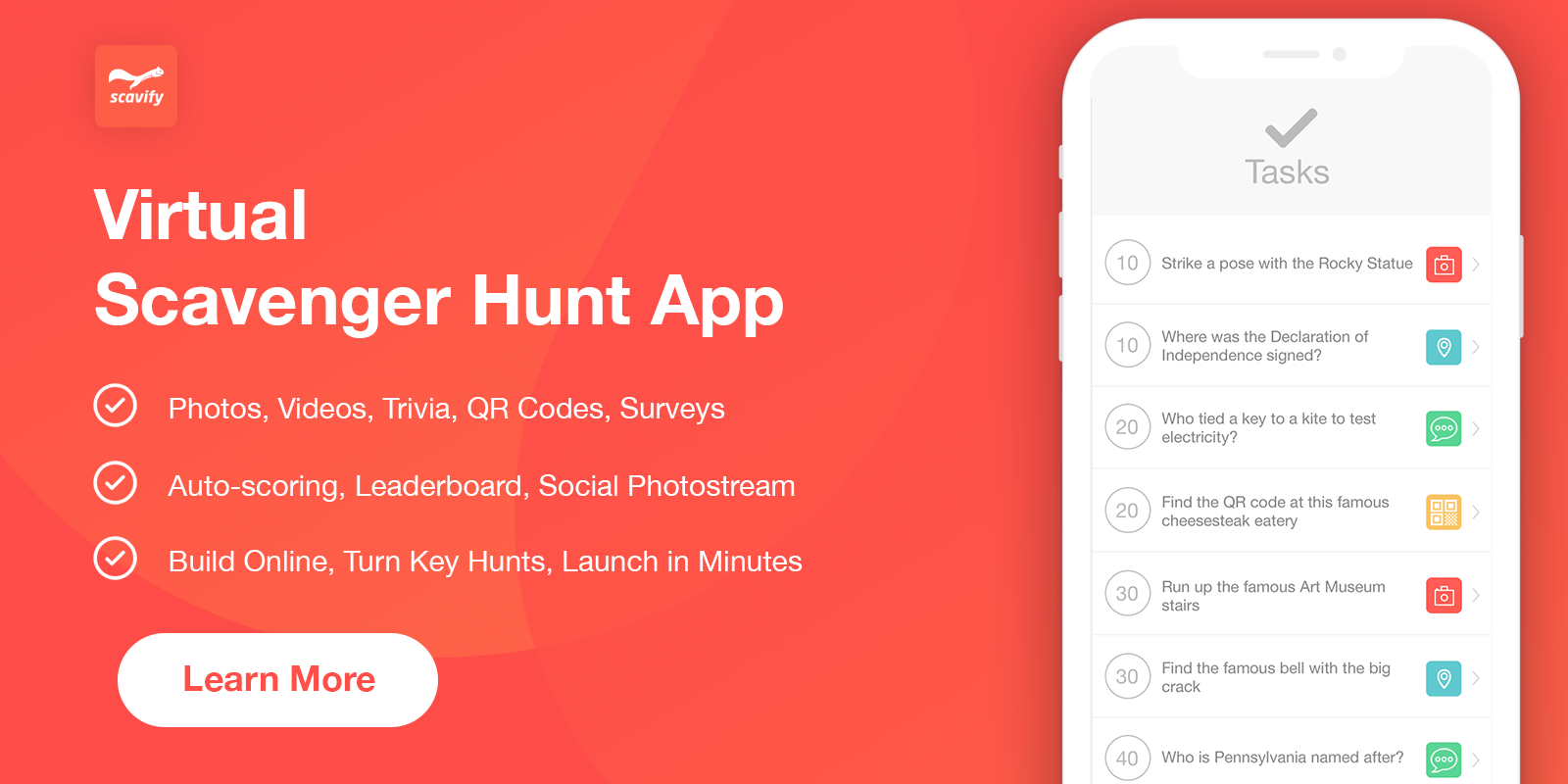 Nothing brings a team together like a scavenger hunt: the fun, the interaction, the problem solving, the friendly competition – it's the perfect team builder. With Scavify, you no longer need to physically be together to bring all the elements of that perfect team builder together.
"I have gotten rave reviews from people! People got to experience it at their own pace and do as much or as little as they wanted. Very easy to use." – Interra Credit Union
"The event was a GREAT success. I cannot thank you enough and I will be writing a review for you!" – Sony
Through a mobile app and/or browser, individuals and teams can participate in a virtual scavenger hunt app that has them snapping photos, taking videos, answering questions, scanning QR codes, providing feedback and more from the luxury of their own home.
Better yet, the Scavify app provides real-time interaction features like a leaderboard and photostream to keep remote teams connected during this time. The ability to leave the hunt open for a week (or longer) allows colleagues to compete on their own time when it works best for them.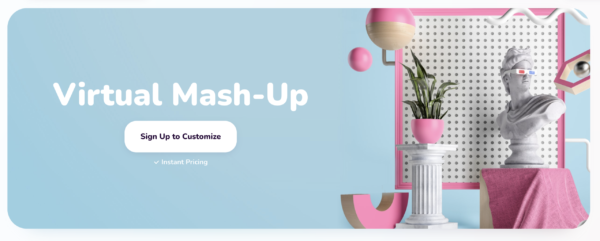 A 21st century take on the old-fashioned scavenger hunt…
The virtual mash-up puts your team through a fun and fast-paced gauntlet of virtual games. Pick from a collection of mini games such as "Rogues' Gallery" & "Stay Alive" to test your wits and your scavenger hunt skills. Complete with a secure Zoom link and your personal host to maintain order, your team will have no idea what is next!
👪 Participants: Will be broken off into teams of 10 players. Teams play in separate game rooms but can return to the main room between games for some "friendly" banter. Learn how to get started here!
Pro-Tip: Take your virtual scavenger hunt for team building to the next level with a curated one-of-a-kind employee care package through Caroo!
12) Heritage Month Scavenger Hunt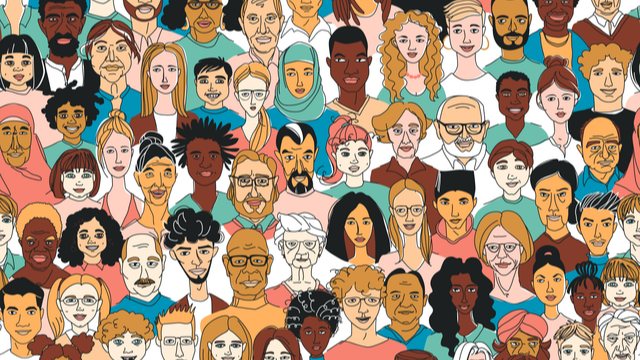 Inspired by The Assist, a free weekly newsletter packed with workplace culture and productivity tips, the Heritage Month Scavenger Hunt calls for participants to celebrate diversity and learn some fun facts along the way.
Participants are shown items invented by a person of a specific heritage and given a time limit to find those items. The person with the most collected (and correct) items by the end of the time limit, reigns as the scavenger hunt champion.
The Heritage Month Scavenger Hunt can be played by any sized group during multiple celebration months including but not limited to the following:
Black History Month (Feb)
Asian American and Pacific Islander Heritage Month (May)
Native American Month (Nov)
The Assist takes it a step further and suggests playing this virtual scavenger hunt during any month that commemorates a marginalized group like Women's History Month (March), Pride Month (June), Disability Pride Month (July), etc.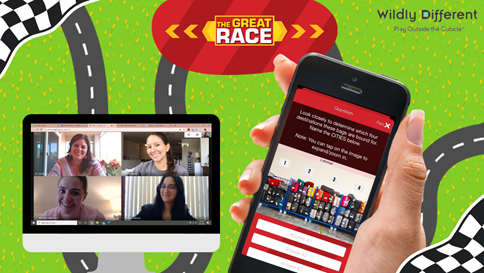 The Great Race, Wildly Different's all-time best-selling scavenger hunt, sends your group on a virtual journey as players collaborate via Zoom and a unique app on their mobile device to complete travel-themed trivia, clues, photo tasks, and more. Before the top teams are revealed, your group will enjoy a highlight reel of photos and videos submitted during The Great Race!
"Wildly Different was great to work with. I receive incredible support from the team in planning, executing and supporting our event. Allowing our team to go through the event beforehand so we can help answer any questions that came up allowed us to speak knowledgeably about the activities that were taking place. The team was available and responsive to my communication as well throughout the process. Thank you for your support!" – Apple
Players can immerse themselves in a virtual race around the world from the comfort of their own homes. Racers complete a variety of travel-related trivia questions and challenges, all in hopes of being not only the first to win the race but also the first player with the most points to finish.
Wildly Different's virtual scavenger hunt games and team bonding events are perfect for remote teams of all sizes; they keep groups engaged, connecting, and having fun together no matter where they are located.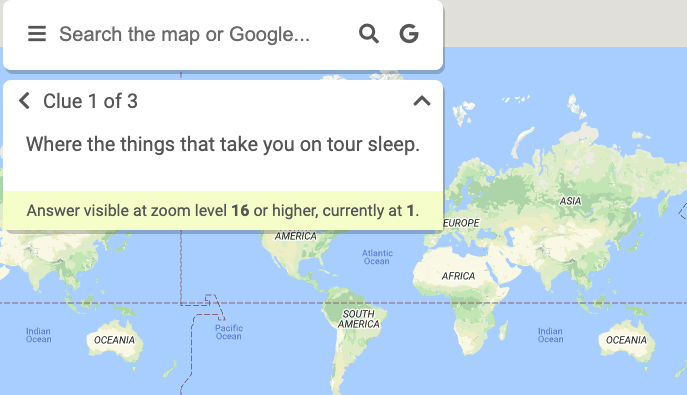 TerraClues is a scavenger hunt platform that works with Google Maps to bring a thrilling dose of realism to your scavenger hunt adventure. They have hunts ready for you to join right now. You simply need to crack the clues and then pinpoint, right in Google Maps, the mystery location.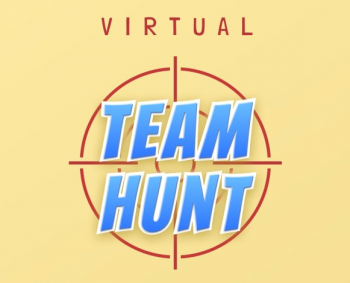 Survey questions about your team will be turned into an interactive quiz. Then, under the guidance of an engaging host, contestants compete to see who knows their teammates the best.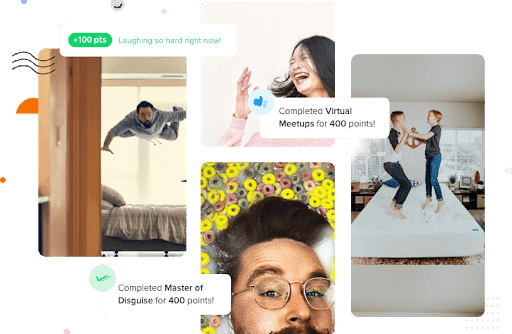 Perfect for large groups, GooseChase allows you to be in full control of your virtual scavenger hunt experience as a creator, without the need for your participants to actually be together. With this corporate scavenger hunt company, you can create photo, video, text, or even GPS check-in missions tailored to your audience. You can even keep tabs on the game as it's happening with their real-time activity feed, and award bonus points to outstanding efforts!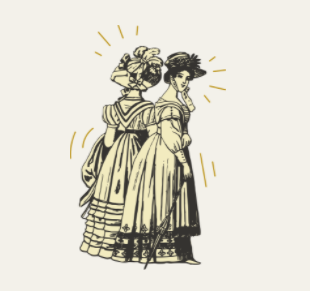 Part scavenger hunt and part enthralling history lesson, this virtual event will have you chasing clues straight to knowledge about world-changing women from history.
18) Zoom Scavenger Hunt Icebreaker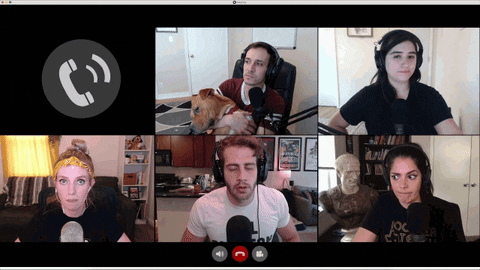 Look for items around your house, the last person to find that item and show it on their zoom screen is out.
Steps:
The Zoom host compiles a list of common household items or objects
Start by reading out the first item
The Zoom participants must race around their apartment or house in search of the item, the last person(s) to show the item on their screen is eliminated
Play continues until only one person remains
Item ideas
Coffee beans
Candle
An egg
A ball
This vendor's scavenger hunt lists, featuring items like childhood photos and favorite hats, will have you cracking up as you learn new things about your friends. Consider this hunt the "comedy over competition" offering.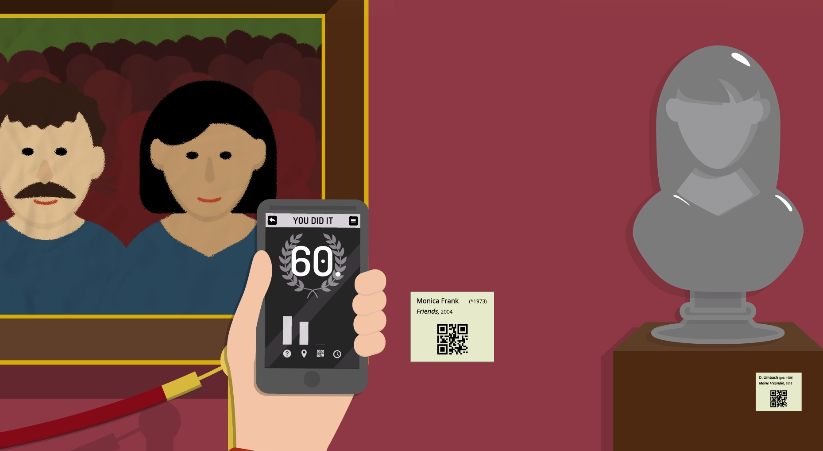 Actionbound actually lets you create your own interactive online game that your guests can complete right within an expertly designed app. Fill your game with interactive features, including quizzes, maps, and videos.
Pro-Tip: Don't let the logistics of throwing a virtual scavenger hunt for team building slow you down. Have monday.com track budgets, store receipts, and document participants while you focus on what actually matters: having fun.

Get scavenger-hunt style fun as you follow clues to escape a mysterious cabin. This experience comes along with chapters and enough engaging background lore to help you get lost in the mystery.

Located in the heart of Sicily, this virtual treasure hunt will have you hand gesturing Mamma Mia! in no time.
Unlock team building activities, scavenge around to find links between Italian culture and what's hiding in your cupboards, and so much more. This Italian-inspired scavenger hunt is perfect for teams looking to bond over an hour of laughs.
Any group size can participate with prices starting at $30 per person – Andiamo!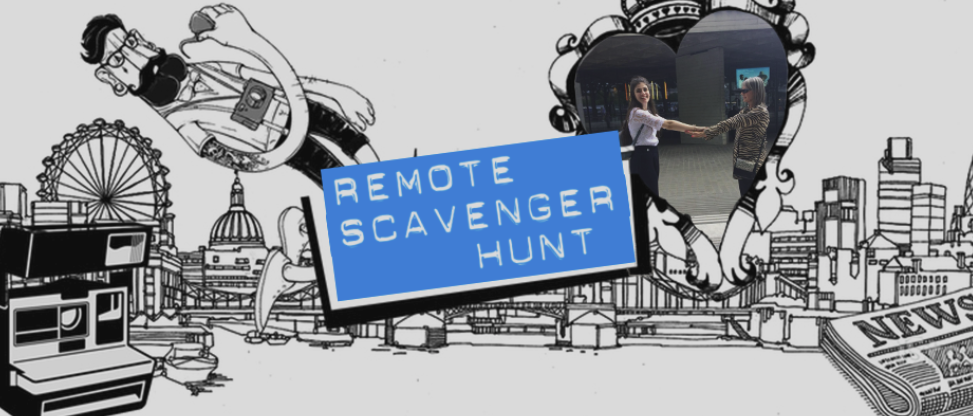 Treat yourself to a remote scavenger hunt that comes complete with a Zoom event host to handle all the details. Your adventure will last for almost two hours, ensuring you have plenty of time to make lots of memories.
---
Virtual Scavenger Hunt Ideas For Team Building
Browse the virtual scavenger hunt ideas below to find a challenge that speaks to you. Would you rather have your hunters talking silly selfies or heading out into nature? The choice is yours.
23) Easy DIY Selfie Virtual Scavenger Hunt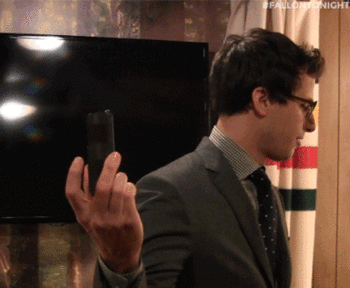 Simply send all your players a list of selfies to take. Make up your own or download a free indoor version, featuring challenges to take pics with breakfast foods or wearing your favorite outfits, or an outdoor version that challenges players to snap selfies with trees or cars.
Pro-Tip: If you're open to outdoor adventures, then you should explore what Wild Goose Chase has to offer in your area. These events are expertly and digitally guided and include exciting experiences such as ghost tours and, of course, scavenger hunts.

This online platform makes it easy for you to create scavenger hunts and push clues out to mobile phones. You can even pick one of their pre-designed hunts and launch an adventure on your mobile phone immediately.
25) The Zoom Virtual Scavenger Hunt
This virtual scavenger hunt is perfect to play on a videoconferencing platform like Zoom, where you can organize a fun virtual event using simple items in your home.
Break your Zoom call participants up into teams.
Create a list of 10 unique items for people to locate in and around their homes. This is a great way to be creative and choose some options that take some time to think about. Ideas include: "Find an item that you've owned since you were 16" or "Find an item that can be used to defend yourself during a zombie apocalypse."
Give your teams 10 minutes to scour their homes for the correct items.
At the conclusion of the 10 minutes, the team with the most correct items is awarded the winner.
Bonus points can be rewarded for the most creative item for each category. Let us know in the comments below if you found a better zombie apocalypse weapon than Tyler's clarinet from the SnackNation Marketing team!
26) A Social Media Virtual Scavenger Hunt
It's easy to send guests on an immersive virtual scavenger hunt (and also a trip down memory lane). Just come up with a list of posts or pics people need to search their feeds and posts to find. For example:
Find a pic of one of your friends talking a selfie with a goat, cow, or horse
Find a Tweet from someone with a rhyming first and last name
Find a picture from the last wedding you attended
Find a picture of yourself from last Thanksgiving
And the list could go on and on.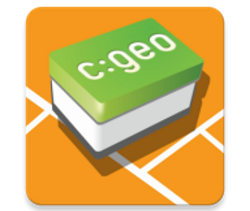 Use this online platform to try out the real-world scavenger hunt that outdoor team building enthusiasts have enjoyed for years: geocaching.
28) Virtual Scavenger Hunt + Trivia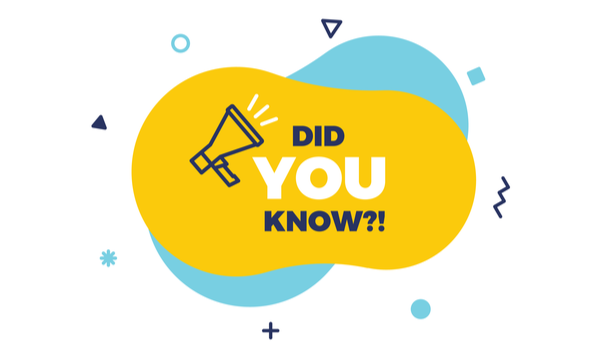 To win this scavenger hunt game, players must properly answer trivia questions before they get the next clue that tells them what to find. Consider this DIY idea a fun way to make things just a little more challenging.
29) A Nature Virtual Scavenger Hunt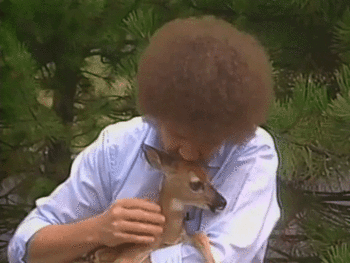 Simply download a free printable checklist from Doing Good Together and you have everything you need to send yourself and your fellow adventurers into the great outdoors to find flowers, fallen branches, and so many other delightful natural treasures.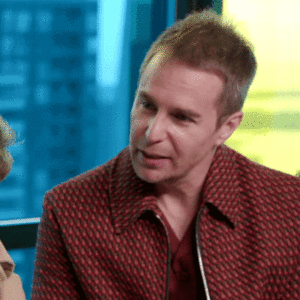 In this idea from SessionLab, you hunt IMDB to find a celebrity with the same hometown as everyone in your group.
31) The Food Virtual Scavenger Hunt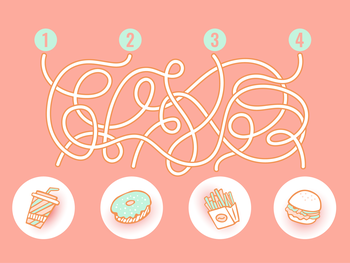 Give everyone a selection of food riddles and challenge them to solve the mind teaser and then find in their own homes the food each riddle refers to.
32) The Netflix And Chill Virtual Scavenger Hunt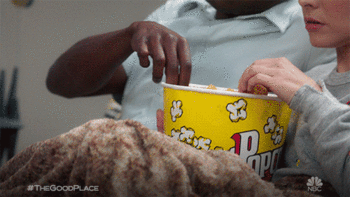 Select your favorite Netflix show and then create a list of objects, colors, and words. Group stream a few episodes or as many as it takes for someone to find each and every item. (You'll find few virtual events as easy and low-key as this one.)
33) A Colorful Virtual Scavenger Hunt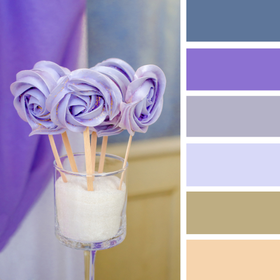 Come up with a list of bright or uncommon colors. Your players have to find scavenger hunt items around their homes (or in their yards) to match every color. Make this game more challenging by insisting on an exact match.
---
Virtual Scavenger Hunt Themes For Team Building
Add personality and whimsy to any structure or type of scavenger hunt you select with the themes below. Use them to inspire your costumes, clues, decor, and even music choices.
34) Indiana Jones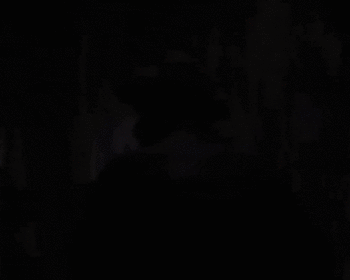 Add a dose of epicness to your virtual scavenger hunt with a theme that pays homage to the ultimate silver-screen explorer, scavenger hunt extraordinaire if you will, Indiana Jones. (You can even write "theater of the mind" style traps that will activate if players misinterpret your clues.)
35) Toilet Paper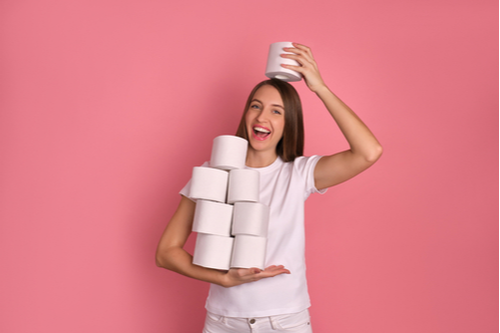 The COVID-19 pandemic has made toilet paper everyone's unofficial favorite household product of 2020. See which of your hunters can make the best TP balloon animal or who has the most rolls stashed.
36) Sights of the City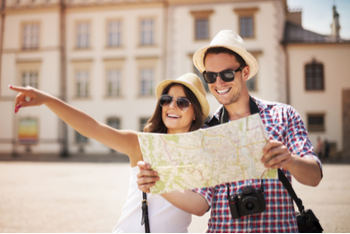 Get your guests out and about by sending them on a hunt to find (and capture via photo) some famous sights of your city. Write your clues as riddles or brain teasers to extend the fun and also the length of gameplay.
Pro-Tip: Absolutely nail this idea with Let's Roam's scavenger hunt app. Simply have everyone download the app and Let's Roam will take care of the rest, leading you through an unforgettable scavenger hunt/tour around your gorgeous city.
37) Gone Girl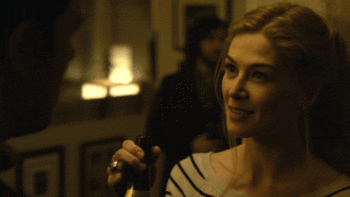 Another dark take on the scavenger hunt, this theme will get all your team members having fun as they channel the twisted genius of fictional Amy's fifth-anniversary scavenger hunt.
38) Super Mario
Swipe this classic Nintendo game's point system, levels, and hidden challenges (giant beanstalk, anyone?) to create a themed scavenger hunt that will have everyone feeling like kids again. Put on some of those classic game tunes, bust out those overalls, and maybe even make some delicious mushroom snacks.
39) Macabre Mystery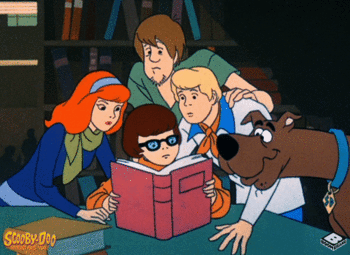 Create a pleasantly dark scavenger hunt by sending players on a mission to solve an ancient puzzle, unravel an unexplained phenomenon, or maybe even crack a murder mystery. (Now that's a new kind of team-building exercise.)
Pro-Tip: Call in the experts to make your macabre mystery an event to remember.

Outback Team Building's virtual clue murder mystery combines video conferencing and a specially designed app to make every aspect of solving the mystery, from examining clues to reviewing case files, flow perfectly.
40) Seinfeld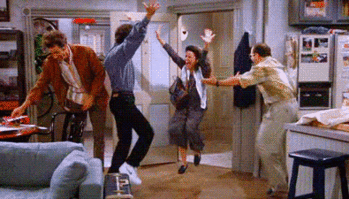 Pause an episode and send guests on a race to find in their own homes the items they can see in Seinfeld's apartment. (Honestly, you could do a scavenger hunt based on his cereal boxes alone!)
41) TikTok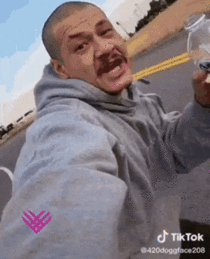 Can your hunters properly identify all the trending videos you've referred to in your clues or will they fall down the rabbit hole before they can complete your challenge? The clock is ticking…
42) Clue
This classic board game lends itself perfectly to a scavenger hunt theme. You could even combine your scavenger hunt with a virtual game night for a double dose of fun games.
43) Fortnite
Your hunters can play their own favorite characters as they race to find your list of things and be the last one standing.
44) High School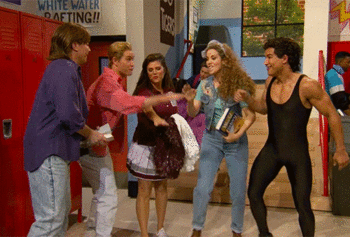 From finding embarrassing pictures of their high-school selves to recreating stereotypical high-school photo ops and hairstyles, the challenges that stem from this relatable theme are absolutely endless.
Bonus: Treasure Island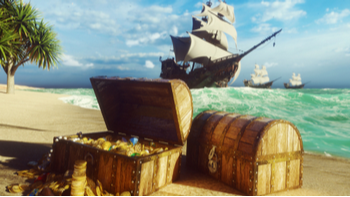 Your scallywag crew may have marooned you, but not before you swiped their treasure map. Now you're off on the ultimate treasure hunt, to decipher their cryptic clues and strange drawings, all to find that buried treasure before they realize what you've done.
---
How To Host A Virtual Scavenger Hunt For Work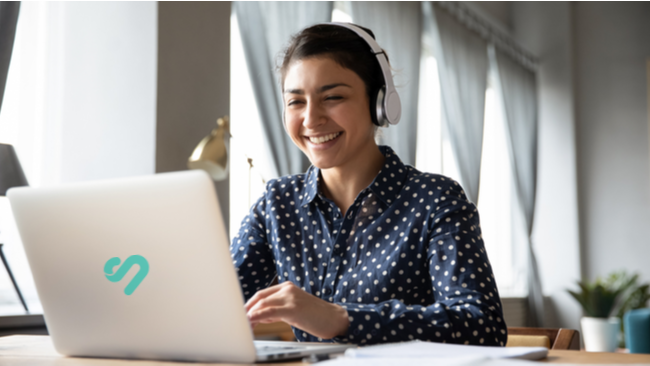 Follow these steps, and even repeat them for different hunts, to become everyone's favorite virtual game master.
1) Select a scavenger hunt vendor, such as Let's Roam, or a DIY idea from the ideas above.
2) Choose a theme from the ideas above. This is especially fun if you're doing a DIY idea. For example, you could combine a "toilet paper" theme with the selfie scavenger hunt to get plenty of pictures of your friends wearing their best toilet paper fashions.
3) If you're going the DIY route, then practice the scavenger hunt and then choose a reasonable, yet challenging, time limit.
4) If you're going the DIY route, then select your medium. Will you simply email your clues and collect your pictures or will you gather everyone together on a video conferencing platform such as Zoom, Google Meet, Google Hangouts, or Houseparty?
5) Select a prize for your winner, such as a beautifully branded item from Swag.com. (We're partial to this stainless steel canteen, unisex crew, and these winning sunglasses.)
6) Define "winning." Will it be the first person to finish or the first person to finish and also meet all your criteria (answering all the trivia correctly or matching all the colors, for example)? Will you award any bonus points?
7) Send invitations! (Let everyone know there will be prizes so they know to put on their game face for your upcoming virtual holiday party.)
8) Send a surprise Caroo snack box to make all your hunters feel like winners before you even get going.
9) Send reminders about your event and also how to participate.
---
People Also Ask These Questions About Virtual Scavenger Hunt Ideas
Q: How does a virtual scavenger hunt work?
A: During a virtual scavenger hunt, individual hunters race to find items, crack clues, or solve challenges they can complete within their own homes. [For example, taking selfies with various household objects.] Usually, the event host will share the challenge list at the same time and the competition begins, with each person competing with a larger group, each hunting from a remote location.
Q: What are some good virtual scavenger hunt ideas?
A: Some good virtual scavenger hunt ideas include a social media scavenger hunt, which sends players on a mission to find a variety of posts. Find even more ideas for players of all ages in this roundup.
Q: Can I give my virtual scavenger hunt a theme?
A: Absolutely! A virtual scavenger hunt theme is the perfect way to tie an event together and even determine the challenges and list of items you create for hunters to find.
Q: What do I need to host a virtual scavenger hunt?
A: To host a virtual scavenger hunt, you need only some guests, an internet connection, and a list of items, challenges, and clues. You can simply share the hunt list via email or during a video call, let your players scramble, and then reconvene afterward to debrief and name winners.
Q: How do you make a virtual scavenger hunt?
A: Make a virtual scavenger hunt by developing a list of items players need to find, actions they need to complete, or clues they need to solve. Unlike an in-person scavenger hunt, you must design a virtual hunt in a way that hunters can complete it in their own homes or independently outdoors.