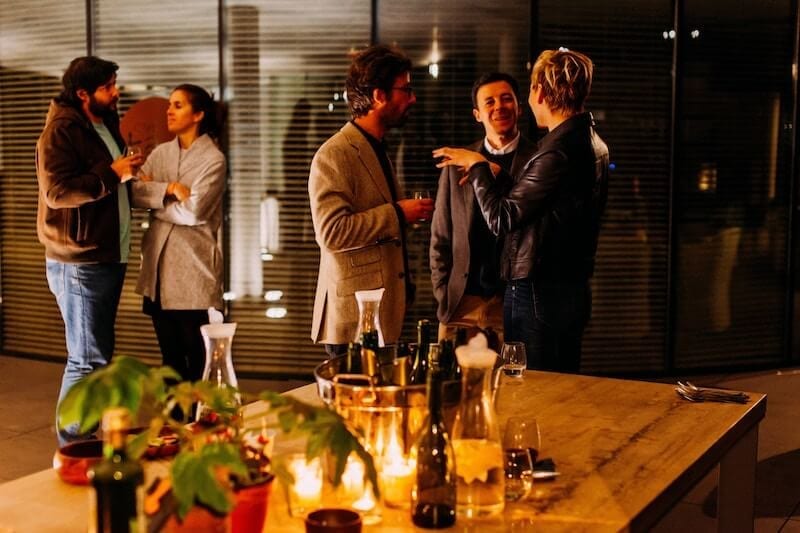 The holidays are just around the corner, and with all the buzz that comes with this festive season, one less thing you need is to worry about how to plan the perfect company holiday party!
But fear not; if you're looking for a way to spice up your company's holiday party, you've come to the right place!
A company holiday party is a great way to brighten up the dreary winter months, give employees a break from stress, bring coworkers together and get everyone into the holiday spirit. According to Erica Sklarek, Assistant Director of Sales for the Glasshouses:
"Holiday parties are a priority. Leaders want to honor their employees for sticking it out and surviving what 2020 was, and to boost morale. So they are looking to bring everybody together in some way, shape or form."
Since a company holiday party is a solid tactic to show appreciation to employees and coworkers and engage teams, the last thing you want is for the event to be boring. So what should you do? How do you make it fun without breaking the bank? Rest assured! We have compiled a list of the best company holiday party ideas, games, activities, and tips on how to throw an unforgettable office holiday party!
From fun games to team building exercises, there's something here for everyone to enjoy on any size budget!
Now, let's take a look at the best holiday party ideas, games, and activities for 2023!
Want to become a better professional in just 5 minutes?
Page Contents (Click To Jump)
Holiday Party Games
 1) Holiday Game Show 

Looking for a new holiday party game? Holiday Game Show is a fun and interactive way to get your guests involved in the festivities. It's perfect for any type of event – from large corporate parties to intimate gatherings with your team.
Why this is a fun holiday party game: You'll have everyone on their feet cheering as they answer trivia questions and compete in games like "Minute to Win It." Your attendees will be talking about how much fun they had at your office holiday party long after the celebration ends. Get ready for some good old-fashioned family feuding and holiday celebrations!
🌟 Here are some of SnackNation's top picks: 
We played a round of Squad Squabble (Virtual Coworker Feud) with our friends at Design Pickle to show you how this virtual icebreaker works… Still have no idea how 11 people said "Microwaving Fish" as an answer…

There are new holiday themed versions of Virtual Coworker Feud, The Price is Right, Name That Tune, and more that can be found at 👉 The Go Game.
 2) Holiday Trivia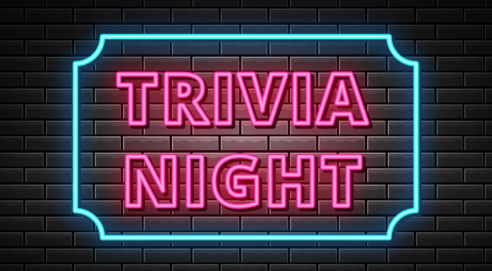 Do you want to have a blast with your team? Trivia is always fun, but what if it were more than just trivia? What if it were a game that challenged employees' knowledge and wits while also giving them the opportunity to work together as a team? That's exactly what holiday trivia games do. It's not just about answering questions correctly; it's about having an unforgettable time with colleagues.
Why this is a fun holiday party game: There will never be a dull moment as attendees compete against each other in an exciting virtual battle of wits. There are also different ways to play holiday trivia, so no two games will ever be the same!
🌟 Here are some of SnackNation's top picks: 
 3) Happier Hour: Laughter All the Way!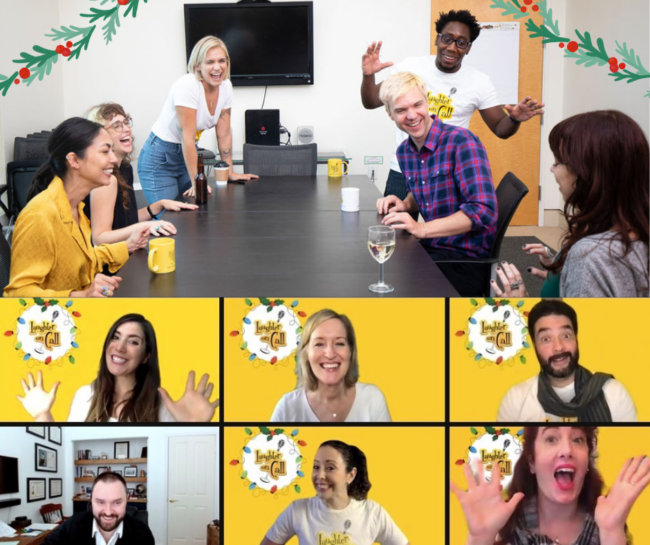 Laughter on Call's signature holiday party "Laughter All the Way" creates a fun, structured opportunity for interaction, engagement and socializing.
These customized events deliver a laugh out loud celebration that engages everyone. Treat your team to some R&R, with some LOLs, and ring in the holiday season with laughter. Available virtually, hybrid and in-person!
Why this is a fun holiday party game: This is the gift of a one-of-a-kind experience that's memorable, heartwarming and fun!. Unlike Escape Rooms, Wine Tastings and Gingerbread House contests," Laughter All the Way" creates real connections between people using highly interactive Improv games. Authenticity is the key and laughter is the prize!
🌟 Here are some of SnackNation's top picks:
 4) Themed Escape Room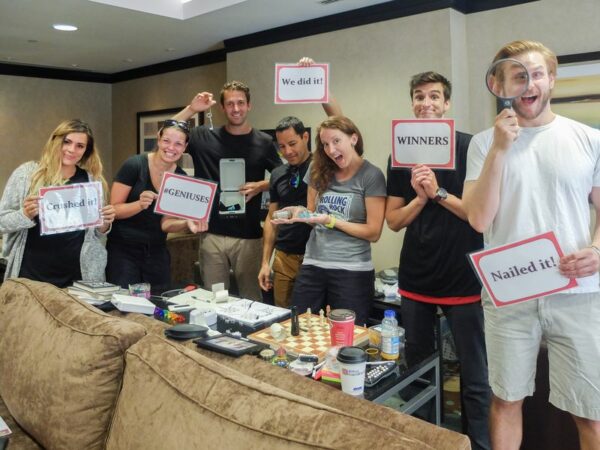 A themed escape room is a great way to add some fun and excitement to your virtual holiday party. Guests can work together to solve puzzles and escape the room before time runs out.
Why this is a fun holiday party game: This interactive holiday party game is an excellent way to get employees and coworkers interacting and working together. In addition, it can be customized to fit your company's size, culture, and values.
🌟 Here are some of SnackNation's top picks:
 5) Virtual Christmas Games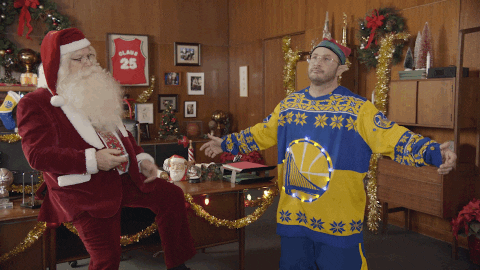 Virtual Christmas Games are fun and festive games that will get your whole team in the holiday spirit. From "Secret Santa" to "Christmas Carol Trivia," online holiday games will get everyone in a jolly mood while building team morale.
Why this is a fun holiday party game: Virtual Christmas Games are perfect to get employees, clients, or customers involved in the merry season without having to leave the comfort of their homes. It's also a great way to break the ice if you have new employees or participants who don't know each other well. These office christmas party ideas are designed to help schedule an activity during your holiday event!
🌟 Here are some of SnackNation's top picks:
 6) Holiday Mysteries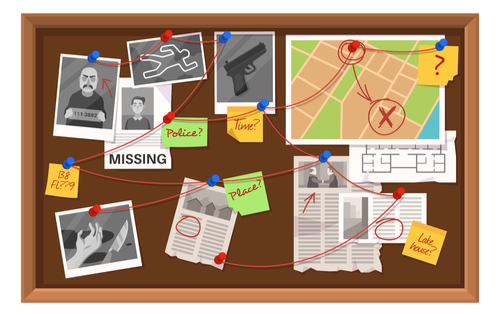 Holiday mystery games are designed specifically for holiday celebrations, so they're fun, interactive, and easy to set up. Plus, there are tons of different options for you to select from!
Why this is a fun holiday party game: Whether it's a murder mystery or crime investigators, employees and coworkers will get together and be entertained all night long with no worries about how much time is left on the clock! Get ready to put that Sherlock hat on!
🌟 Here are some of SnackNation's top picks:
 7) Foodie Fantasy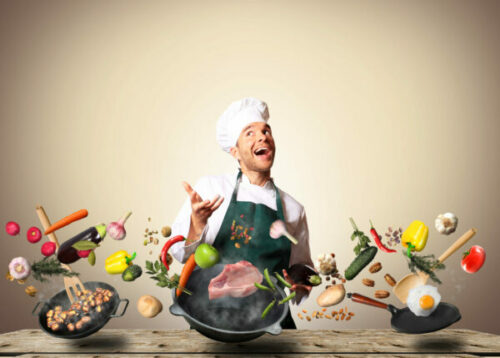 Food-related activities are sure to be a hit at any corporate holiday party. From wine and cheese tasting to hand pie baking- we've got it all. You'll never find yourself bored again with these fun activities that will keep everyone entertained for hours on end.
Why this is a fun holiday party game: Whether you want a cozy lunch party or a big virtual picnic in Paris, food-related activities are a great way to keep things interesting and fun! Attendees don't need any special skills – they just follow the given instructions and enjoy themselves.
🌟 Here are some of SnackNation's top picks: 
 8) Go On A Holiday Adventure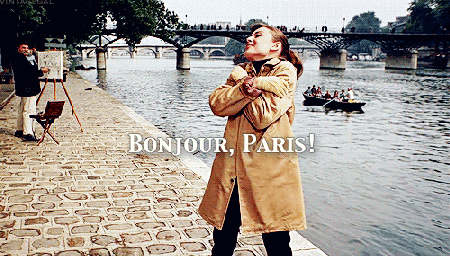 Don't let your employees get bored this year at the annual company holiday party! Whether virtual, hybrid or in-person, take your team on a holiday adventure and get them out of their comfort zone with some new experiences that'll have them talking about this event for years to come.
Why this is a fun holiday party game: Employees can choose from a variety of games that suit any type of group or theme. From scavenger hunts and escape rooms, to museum tours and virtual bike rides through Paris – these games are engaging and will have the whole office buzzing!
🌟 Here are some of SnackNation's top picks:
 9) Deliver Your Holiday Party In A Box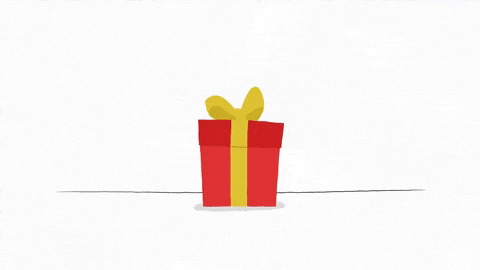 Think inside-the-box with this small company party favorite! Delight your distributed team this holiday season by planning an interactive event where coworkers can chat, relax, and celebrate the end of a busy year.
Why this is a fun holiday party game: For when you want to celebrate the holidays with all your employees — the power of the virtual holiday party along with a fully-loaded event box can transform your event into a merry time filled with food, drink, and a few planned activities.
🌟 Here are some of SnackNation's top picks: 
 10) Christmas Themed Happy Hour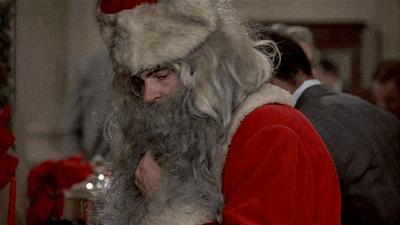 Time to get your holiday cheer on! Who doesn't love a good drink?  The whole office will enjoy some delicious drinks while getting into the holiday spirit with coworkers and employees with the Christmas Themed Happy Hour. Employees will even make their own beer or learn how to mix like a pro from one of the finest experts!
Why this is a fun holiday party game: An interactive happy hour will have attendees sipping on their favorite drinks while learning how to make these refreshments themselves. Colleagues will get to explore the world of whiskey and bourbon with mixology classes or learn about the art of beer-making with a hands-on brews workshop. A Christmas themed happy hour is going to be one eventful evening that will leave attendees feeling merry and bright.
🌟 Here are some of SnackNation's top picks: 
Holiday Party Activities
 11) Holiday Bundle Printable Playables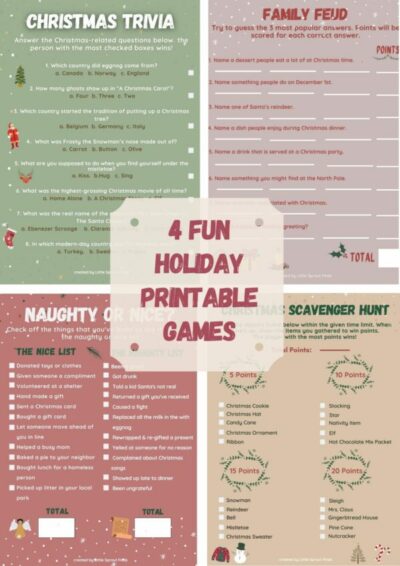 The Holiday Bundle is a collection of 4 PDFs that are perfect for your next company holiday party. They're designed to help people get to know each other better and make it fun at the same time! These printable PDFs will keep everyone entertained while they wait for food, during breaks, or even after dinner when everyone wants something fun to do.
Why this is a fun holiday party activity: You'll have everyone laughing out loud while learning more about their colleagues than they ever could by simply sitting around talking. Plus, it's an easy way to make sure everyone feels included and gets along well with one another before the festivities begin! It's also a great opportunity for bonding over shared experiences that are both hilarious and embarrassing (in a good way).
 12) Renting Out A Movie Theatre 
Rent out a movie theater and watch the latest blockbuster with all of your employees, coworkers, and clients. It's an easy way to get everyone together in one place without having to worry about food or drinks. Plus, it gives you more time to focus on mingling and catching up with people you don't see as often anymore.
Why this is a fun holiday party activity: Renting out a movie theater is the perfect way to celebrate with your office. Watching some classic Christmas movies together is a great way to get everyone in the spirit of the season! You can even bring in food from local restaurants or caterers for an extra festive touch.
 13) Naughty or Nice Hot Chocolate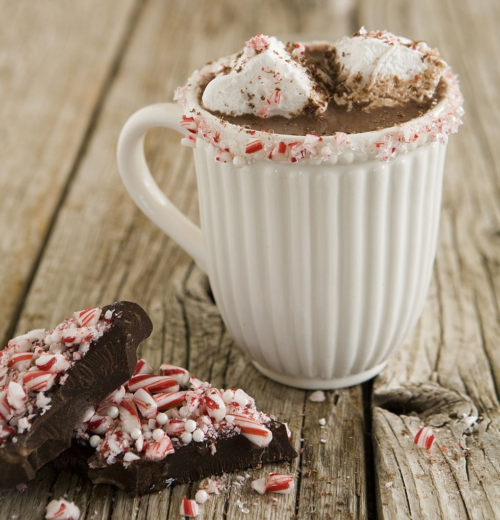 Adult Hot Chocolate is the perfect way to bring the team together for a belly-warming experience. Put on some pajamas, fire up the Zoom app, and learn how to make either Mexican Hot Chocolate or Peppermint Hot Chocolate in a fun and lively virtual setting.
Why this is a fun holiday party activity: You and your coworkers will learn from expert mixologists how to make unique adult hot chocolates to kick start a cozy holiday season. Naughty and Nice Hot Chocolate is what you need for the holidays! Click here for more details.
 14) Old School Video & Board Game Night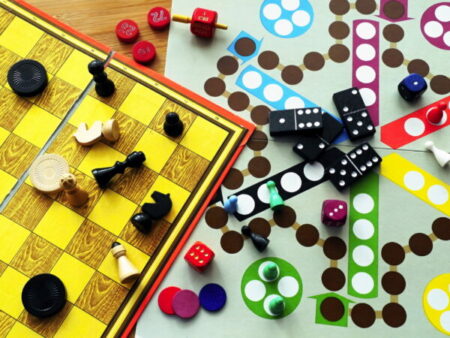 You can't go wrong with old school video and board games for an office party! You will for sure make your employees feel like kids again, and they'll love the opportunity to take their minds off work for just one night.
Why this is a fun holiday party activity: Video games, as well as board games, are perfect for promoting team building and employee engagement. This old school night is an opportunity to have the office staff, as well as employers, come together, and play games like Nintendo, Scrabble, Monopoly or Jenga.
Pro-Tip: Take this party to the next level by Caroo's curated snack boxes that are packed with yummy  and healthy snacks that will keep everyone satisfied and feel cared for!
 15) Ugly Sweater Competition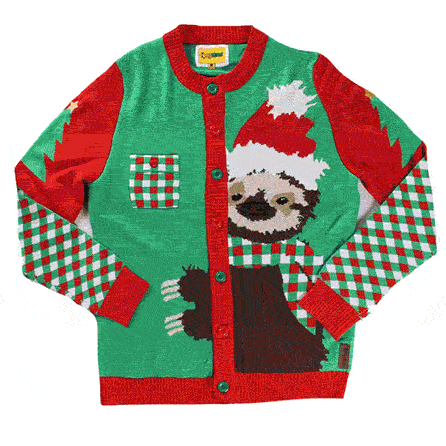 The ugliest sweater party is a creative way to have fun with employees and coworkers during the holiday season. It's not just about wearing an ugly Christmas sweater, it's about embracing all that is in bad taste! You can do anything at an ugly sweater party from karaoke, games, or even an ugly sweater contest. There are no rules!
Why this is a fun holiday party activity: The ugly sweater party is a sure bet. It's freeing after a season of formal parties, heels, and good behavior. Get ready for a night of laughter and utter amusement!
 16) Nontraditional Tree Contest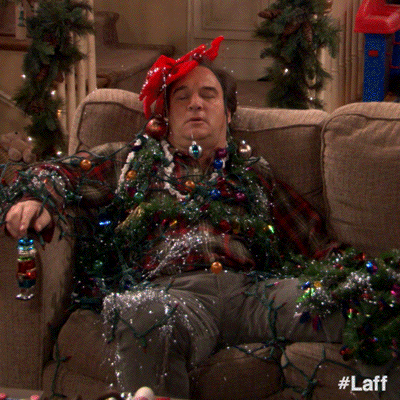 We've got you covered! The nontraditional tree contest is the perfect party idea for your office holiday party this year. It's fun, it's festive, and it will get everyone in on the action!
Why this is a fun holiday party activity: Your employees and coworkers can decorate a tree with whatever they want – ornaments, tinsel, lights – anything goes! This contest is all about creativity and having some good old fashioned fun. And don't worry if you're not an artist – this is an opportunity to show off creativity and get into the spirit of things with some friendly competition.
 17) Holiday-Themed Relay Race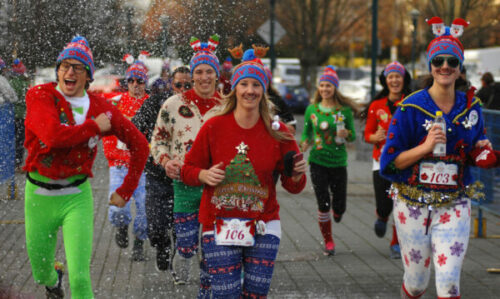 Holiday-themed relay race has been designed to bring out everyone's competitive side while still being fun and festive at the same time. Your guests will be laughing as they run through obstacles such as "The Christmas tree" and "Santa's sleigh."
Why this is a fun holiday party activity: Holiday-themed relay race will have everyone laughing and having fun while working together in teams to complete challenges.
 18) Holiday Tradition Show and Tell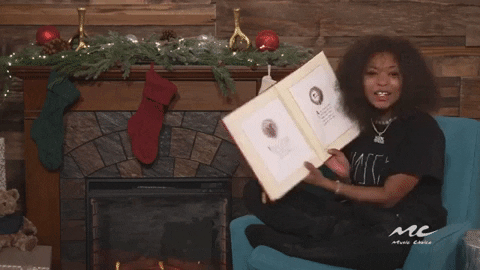 Have a show-and-tell holiday tradition for your next business holiday party. Staff members will share their favorite festive customs or souvenirs. Encourage attendees to discuss any component of their favorite traditions, whether it's food, décor or vacation games.
Why this is a fun holiday party activity: This is a great opportunity for employees and coworkers to get to know each other more and an effective team building and bonding activity.
 19) Holiday Award Show Party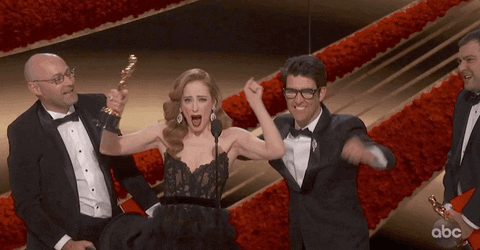 It's time to celebrate the best of the best at your company. You know, those people who always go above and beyond for their clients, colleagues, and customers? Those who make you laugh when you need it most? Those who are always there with a smile on their face? Honor them with an award show party that will be one for the books.
Why this is a fun holiday party activity: The Holiday Award Show Party is an excellent event to recognize and appreciate those who have gone above and beyond in their work, or just had a great year. You can even use it for a retirement or going-away party!
 20) Holiday Wellness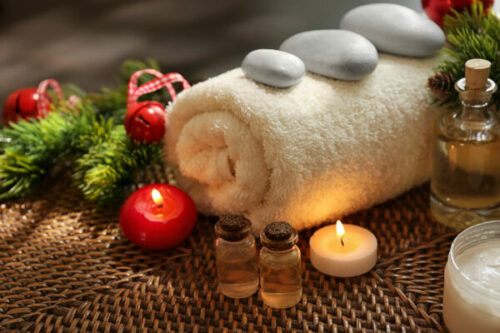 Many of us are under pressure during the holiday season: work deadlines, financial stresses, and family drama are only some examples. Why not take the opportunity to provide a break for you and your employees from all that stress by including wellness activities in the workplace? It's just as important for remote employees (who may already feel disconnected or out of touch with their coworkers) to partake in these types of events so they don't get left behind.
Why this is a fun holiday party activity:  Fold in a fitness or wellness activity like yoga, Zumba, meditation, relay races, or Sweatin' to the Oldies. How about everyone takes a shot at coming up with fun activities for the party? You'll have a good pool of suggestions to choose from!
Holiday Party Ideas
 21) Rent An Airbnb For The Evening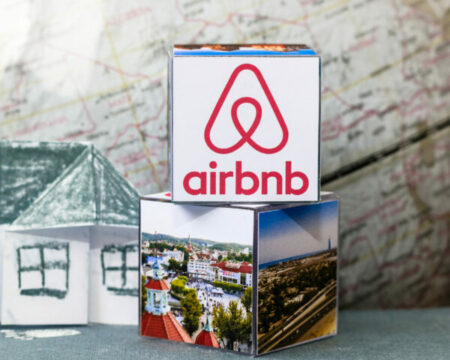 Hosting a company holiday party is an expensive and time-consuming event. But renting an Airbnb will make it easier! You can rent out an Airbnb for the evening at a fraction of the cost and without all the hassle of cleaning up afterwards. It's perfect if the entire office wants to have some fun in style this year.
Why this is a fun holiday party idea:  Not only is renting an Airbnb the perfect solution to save money, but it also provides the opportunity for your employees to experience something different than their usual office environment. Plus, you'll be able to enjoy all of the benefits that come with hosting an even at someone else's home – like being able to decorate and customize the space exactly how you want! This option is best for low-key groups.
 22) Decorate The Office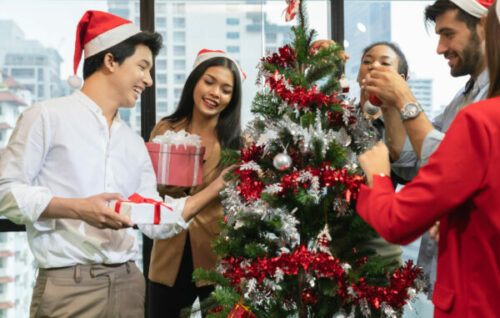 When employees get into the office in the morning, announce that you are throwing a holiday party now! Crank up some carols to make them feel festive too. Put on Santa hats or reindeer antlers as well so that employees have something fun to wear while adding their touch to the workplace.
Why this is a fun holiday party idea: Other than catching everyone off guard, you'll definitely add joy and laughter to the office. Make sure you have everything available for the team to start decorating the office and get as creative as possible.
 23) Gift Wrapping Party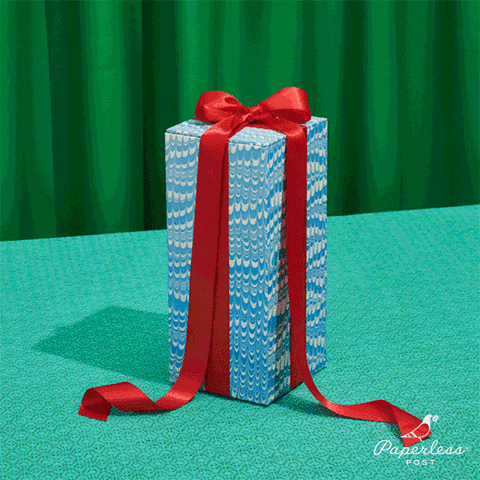 Host a gift wrapping party to turn an event, that often produces holiday stress, into one that is filled with festive cheer. Simply clear out a conference room and invite employees to bring in some gifts for an afternoon or a night of family-friendly unwrapping fun!
Why this is a fun holiday party idea: Ask everyone who attends – from office managers, administrative assistants, receptionists and interns alike – to bring their favorite rolls of wrap paper, ribbons and tags so everyone can have plenty on hand for swapping. Be sure to also provide lots of healthy snacks as well as beverages to get everyone on a roll!
 24) Food Truck Feast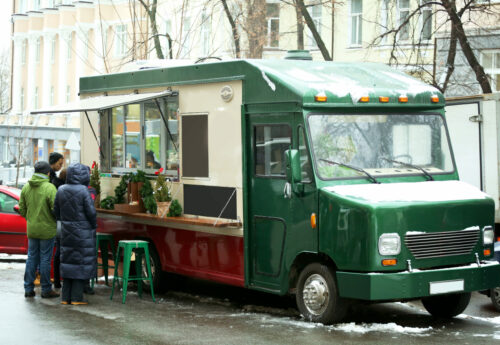 Surprise employees by announcing the arrival of their favorite local food truck. You can also create a festive atmosphere with decorations and music in your office conference room, where everyone will be able to celebrate together over mouthwatering food.
Why this is a fun holiday party idea: The best part about this holiday party idea is that many trucks offer catering options. Employees can go right up to the window, choose any pre-selected menu items or come with specific requests for customized dishes.
 25) Cookie Decorating Class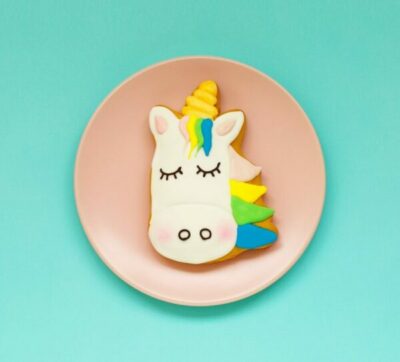 Employees will have a blast baking homemade cookies and decorating their creations to celebrate the most festive time of the year. The out-of box experience, combined with a fresh batch of cookies, is perfect for team building, holiday celebrations and other events such as a retirement party idea.
Why this is a fun holiday party idea: With Confetti's virtual cookie baking class, employees will be able to join in the fun via Zoom, and the best part is that they don't need any experience in baking! This virtual holiday party idea will be a hit for sure!
 26) Mall Day With Charter Bus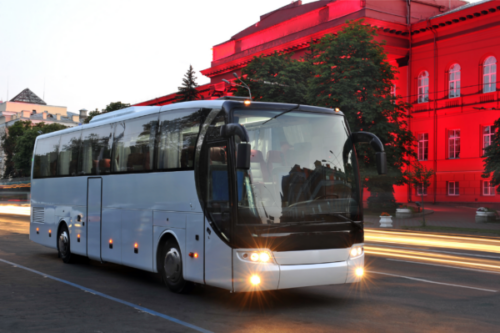 Skip the traditional holiday party. Charter a bus and shuttle your employees out for a day of shopping at your local mall or shopping center. Everyone will be absolutely thrilled to help each other find the perfect gifts. (They'll also enjoy the rare treat of avoiding the crowds and traffic that plague most pre-holiday weekends.)
Why this is a fun holiday party idea: Give your team this gift this season!  It's an experience they won't forget-and it's one that will make their lives easier during these hectic weeks leading up to Christmas. Plus, it's fun for them too!
Holiday Party Themes
 27) Hawaiian Luau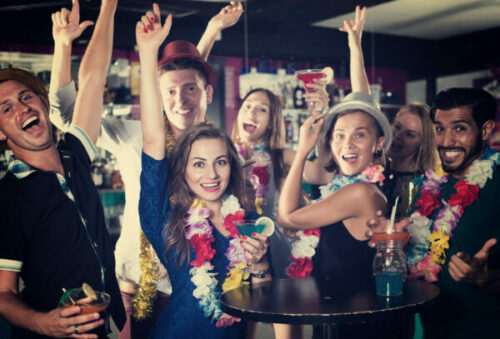 This is the perfect time of the year for you to get your Hawaiian swag on. Forget about snow and ice, it's time to trade in those winter blues for some summer fun. And what better way than with a Hawaiian themed party?
Why this is a fun holiday party theme: If you're looking for a holiday party theme that will make your guests feel like they've been transported to the tropics, the Hawaiian Luau company holiday party theme is perfect for any event. The tropical decor and delicious food will take your guests to an island paradise. This is also a great work anniversary celebration idea.
Pro-Tip: Get your team working together to make sure the company holiday party is a blast. Bonusly will encourage employee engagement, collaboration, and communication while organizing and planning for this big day!
 28) Christmas In Vegas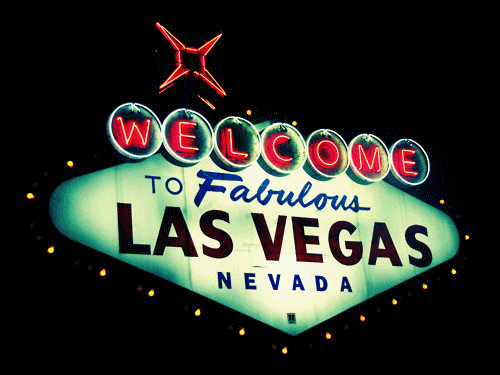 "Christmas in Vegas" work party is sure to be a winner. Get ready for some fun and an unforgettable night with colleagues, and remember that what happens in Vegas, stays in Vegas!
Why this is a fun holiday party theme: Spice the night up with a virtual blackjack game which will keep employees entertained all night long and have attendees talking about it for years to come!
 29) Disco Fever: One Night In 1975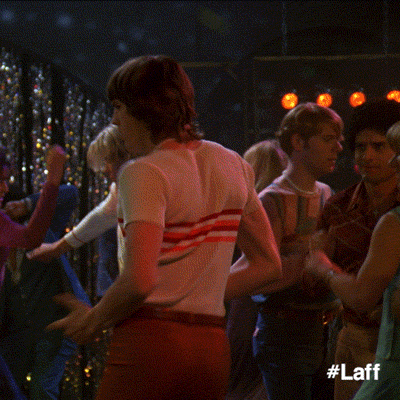 The 70's company holiday party is coming up, and you're invited! It's time to get your best disco suit on for a night of disco. You'll be surrounded by the hottest hits from the 1970s while playing games like blackjack and roulette.
Why this is a fun holiday party theme: The 70's business holiday party theme will be nothing less than a total blast! You can also plan other groovy ideas for your small company holiday party such as a 1970s outfit costume contest, a tie-dye making station, and maybe even a pet rock petting zoo.
 30) The Great Gatsby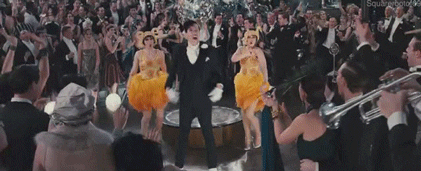 The Great Gatsby Holiday Party Theme is elegant and sophisticated, yet still fun. It's perfect for any occasion – from a black tie affair to an office holiday party or a corporate event. This theme will make your guests feel like they are in 1920s New York City with all of its glamour and excitement.
Why this is a fun holiday party theme: Your guests will be delighted by this elegant yet modern take on a classic novel. With Hoppier, you can also give your employees their own personal virtual party spending cards, so they can buy their favorite food, accessories or anything else within the allocated budget. The Great Gatsby corporate holiday party theme works magic for a going-away party as well!
 31) Pajama Party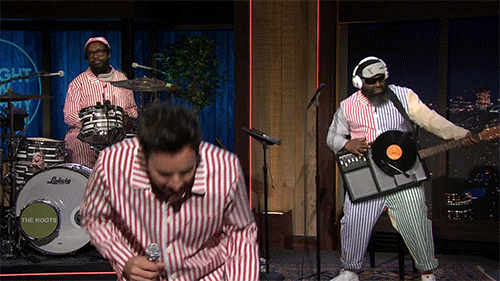 The best part about a pajama party is that it doesn't require any event planning. All you need are some cozy PJs, snacks, hot chocolate, and a few good movies to get everyone in the Christmas party mood.
Why this is a fun holiday party theme: This is the perfect event for employees who want to relax and enjoy themselves without worrying about what to wear.  You can also set up all sorts of games like charades or cards so there are plenty of ways to keep everyone entertained throughout the night.
 32) Movie Night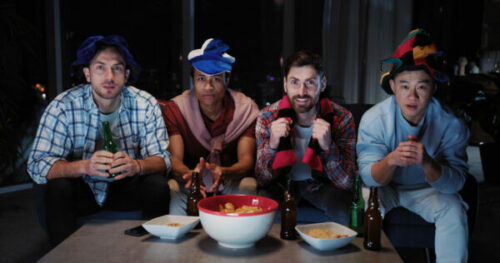 Hosting a holiday movie night is an easy way to get your guests in the festive mood without any effort at all. All you need is some popcorn, and of course – movies, and you're all set!
Why this is a fun holiday party theme: A movie night is a low-cost option that everyone will love. You can even add some extra excitement by having employees write down their favorite Christmas films on strips of paper and have one of the attendees choose what you'll be watching for an extra element of suspense.
Holiday Party Gifts
 33) Holiday Box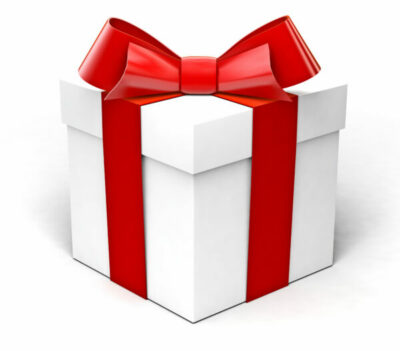 Finding the perfect gift can be hard and sometimes expensive. Forget about gift cards and vouchers. The Holiday Box – an affordable, curated box of high-quality items for everyone on your list – has you covered. No more hours spent wandering around stores trying to find something attendees might like thanks to the Holiday Box.
Why this is a good holiday party gift: The curated holiday box is filled with gifts that will make your employees feel appreciated and happy this season.
 34) Tech Pack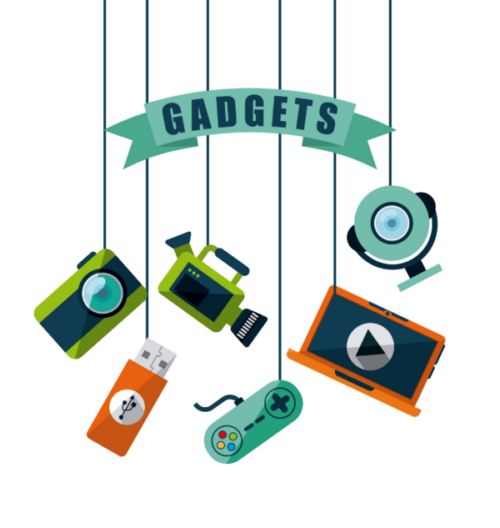 Sometimes, it can be hard to find something for your employees that they'll actually like. However, with the Tech Pack, it's not that hard anymore. This pack includes all of the best tech gadgets and accessories in one box.
Why this is a good holiday party gift: The Tech Pack has everything employees need to stay productive during this busy season.
 35) Wine Gift Box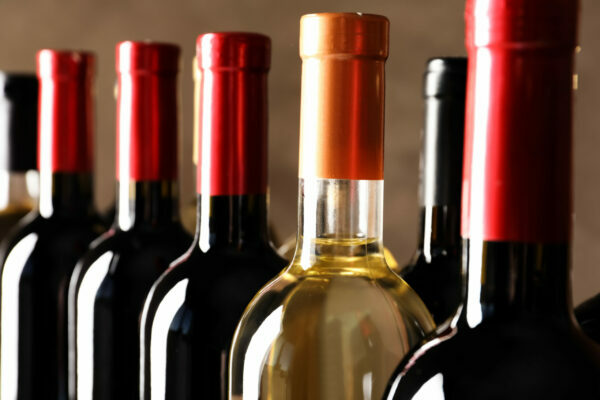 Wine is a great way to show appreciation and gratitude. With the wine gift box, you can give your team an assortment of wines they'll love. The Wine Gift Box will definitely make any employee feel special this holiday season.
Why this is a good holiday party gift: The wine gift box is perfect for any occasion, and your staff will love it! Plus, you can customize this gift by adding in some snacks that are sure to please!
36) Employee Holiday Care Package 
With the Employee Holiday Care Package, you'll show your employees and team members how much you care about them. This thoughtful gift will draw smiles on their faces all winter long as you'll be rewarding them for all their hard work.
Why this is a good holiday party gift: Give your team something they deserve this holiday season! They'll love the curated selection of snacks, drinks, and other goodies that are in this gift box. The Employee Holiday Care Package is all about promoting employee wellness.
37) Luxury Box For VIPs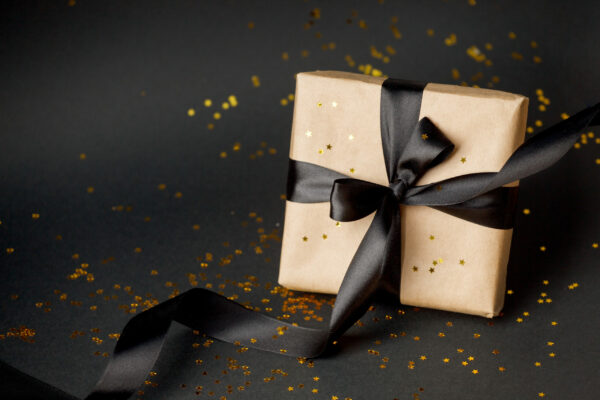 Your team deserves the best! Offer the Luxury Box For VIPs as a holiday gift for this year! It comes with everything attendees need to feel like royalty!
Why this is a good holiday party gift: This is the ultimate gift for employees, managers and even clients. Spoil the people you care about with this luxurious box full of goodies! Make sure not to forget remote employees who will definitely enjoy this box being sent right to their doorstep!
How To Host A Successful Holiday Party
Planning, setting up, and hosting a successful holiday party comes down to a lot of small decisions. Whether you are making the bulk of these decisions or with a committee of other coworkers, we wanted to set you up with some basic details you will want to iron out and start to solidify as you get closer to the day of the event.
  📆 Set A Date  
Send a survey to employees with possible date options
Select the date with the most votes
Send a "Save the Date"- this can also be done via monday.com
 💰 Budget It  
Determine how much you want to spend in order for a budget to be set.
List party elements in order of importance (entertainment, food, decoration, gifts, etc.)
  🎉 Type of Party  
In-person event
Hybrid event
Virtual event
An after-hours party
Formal event
Casual affair
Themed party
 🗺 Venue 
At the office
At a home
At a local venue
Pro-Tip: Consider the following elements when selecting a location for you event: price to book the location, size/maximum occupancy, proximity of the venue to work, and available facilities.
 🚘 Transportation 
Pay for Uber rides
Hire a bus
Have a carpool sign-up sheet.
 🍽 Food 
Buffet
Sit-down dinner
Floating appetizers
Venue-supplied food and beverages
Potluck
 🥂 Drinks 
Holiday-themed cocktails
Open bar
Just wine (alcoholic and non-alcoholic)
 🎶 Entertainment 
Holiday music
Live entertainment
DJ
Low-key tunes
Pro-Tip: To make those precious memories last, you can hire a photographer and set up a photo booth to capture holiday laughter and fun.
---
People Also Ask These Questions About Company Holiday Party Ideas
Q: How do you plan a company holiday party for work?
A: Beyoncé doesn't go on stage without some backup. So why should you? Taking some time to plan your company holiday party will help you avoid the stress of planning a company event at the last minute with no resources. There are also a number of vendors you can work with to help plan games and activities for your upcoming holiday party that work with budgets of all sizes. Lastly, enlisting the help of some natural party-planners in the office will get you a long way while helping create a strong team culture at work.
Q:  How do you make a holiday party fun?
A: One Word: Activities. You and your guests are going to have plenty of time to chat and catch up while sharing a glass of egg nog. To shake things up, think about planning a few activities to liven the party atmosphere and get people engaged. While you can find a ton of self-hosted options to run yourself, there are also great options to use that run fun holiday-themed activities for groups of all sizes.
Q: What are the benefits of company holiday parties?
A:The benefits of hosting a company holiday party are numerous. First of all, it allows your company to celebrate the end of another year with your employees over some food, drink, music, and good old-fashioned socializing. It also can help to give your employees a chance to bond with each other in a mostly non-work setting which can have a positive effect on their morale heading into Q1. Overall, whether you are a small company with 5 employees or a large enterprise company — holding a holiday celebration gives you a great opportunity to have fun with your colleagues in a relaxed and lively setting.
Q: How do you throw a holiday party on a budget?
A: The holidays are filled with joy and cheer, but they also can be pretty taxing on the ol' credit card. With all of your employees braving the additional winter costs, they should love a DIY holiday party that is light on cost but heavy on holiday spirit. Planning a $5 white elephant exchange, an office potluck, and a homemade trivia game on PowerPoint are all cost-effective strategies to plan an unforgettable company holiday party on a budget.
 Q: How do I know if your company holiday party was successful?
A: As your company finishes up the quarter and prepares for another year, the annual holiday party is an excellent way for employees from all departments to catch up, meet each other, and engage in natural conversation and celebration without worrying about work for one night. Getting to know your managers and executives outside of a business environment can help you network in the company and get to know the people you spend so much time working near. Overall, the company holiday party is a fun and easy way to celebrate the end of another solid year!