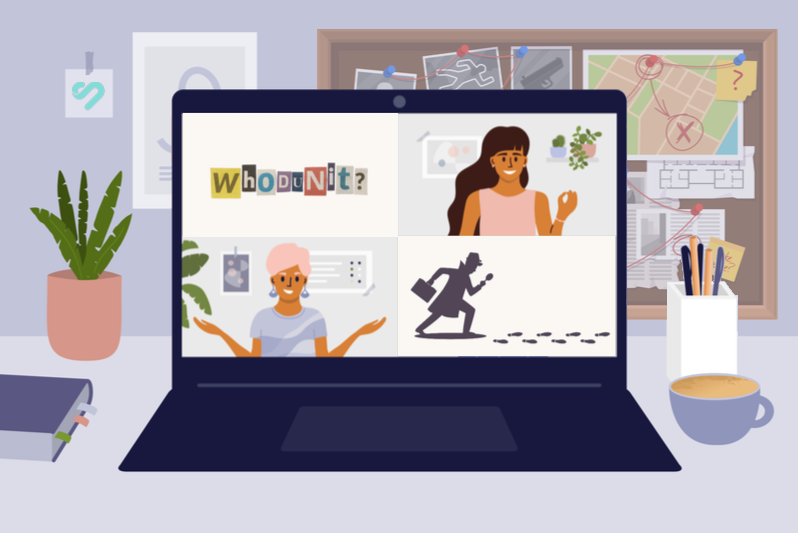 Social distancing (while also working remotely) during the COVID-19 pandemic has made us all hungry to escape our walls and experience new things. The collective yearning is palpable. Distant locations, interesting people, bold adventures, intellectual stimulation—we want it all.
A virtual murder mystery has it all.
Planning a virtual murder mystery party might be just what you need to sate your thirst for newness, saving your social life and your sanity in the process.
Virtual Murder Mystery Party Benefits
Apart from fun and excitement, what are some other benefits of a virtual murder mystery?
Collaboration and camaraderie

. (No one can solve a murder mystery alone.)
Transportation and immersion

as guests use their imaginations to travel to exotic locales and play remarkable characters.
Exercise for your brain

. Finding clues and solving riddles will help keep your mind sharp as you get closer to catching the culprit.
Safety for yourself and your friends

and family during pandemic times when even small gatherings present a public-health risk.
The flexibility

that allows even more friends who live in any location or time zone to attend with no trouble.
Stealthiness

. Virtual formats, usually centered around a video chat or conferencing app, enable guests to communicate with secrecy. (These formats also empower hosts to get creative in how they share and distribute clues.)
Memories

that are easy to capture via screenshots and screen recordings.
Keep reading to learn how to master both the logistical and creative elements of a virtual murder mystery party.
---
Virtual Murder Mystery Party Games
If you don't want to worry about writing your own virtual murder mystery party script, or if you really want to get in on the fun as a participant, then you should absolutely consider one of these "out of the box" party games.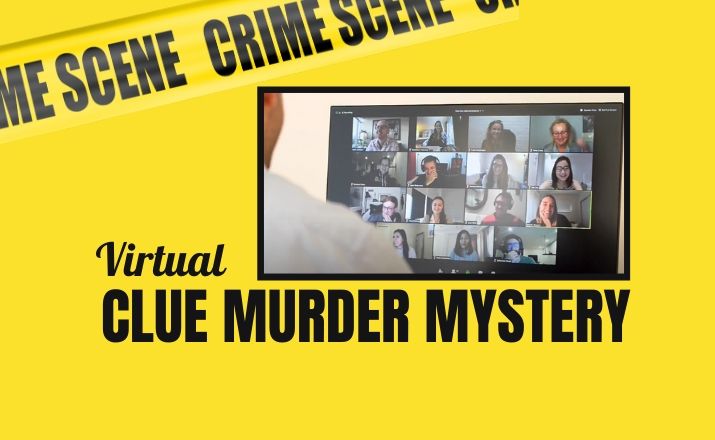 The experts at Outback Team Building have perfected the art of connecting teams—even remote teams who may be distributed all over the world.
Naturally, they've leveraged their expertise to create a virtual clue murder mystery that combines video conferencing and a specially designed app to make every aspect of solving the mystery, from examining clues to reviewing case files, flow perfectly.
Tip: Debrief after the mystery and assign everyone funny "superlatives" based on what they contributed to the solution.
Why we love this game: Outback's custom app here provides a brilliantly simple way to distribute and study clues that is perfect for the crime junkie in us all!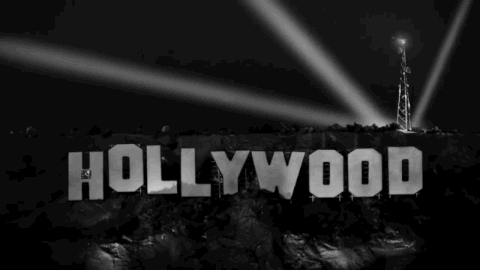 Your remote team has the opportunity to be a modern-day detective as you analyze evidence, determine potential suspects, and discern the means, motive, and murderer in an actor's untimely death. Through this virtual team-building activity, your team will be able to collaborate, while applying problem-solving techniques and critical thinking skills in order to come up with a successful resolution. This virtual murder mystery experience can be tailored for all participants.
Tip: Encourage everyone to dress up in costume and bring their own props for the virtual game! This can really help set the scene.
Why we love this game: This virtual interactive game is sure to bring out your team's creativity and strategic thinking while being a ton of fun. The virtual murder mystery event also encourages team members to get to know each other better and build virtual relationships.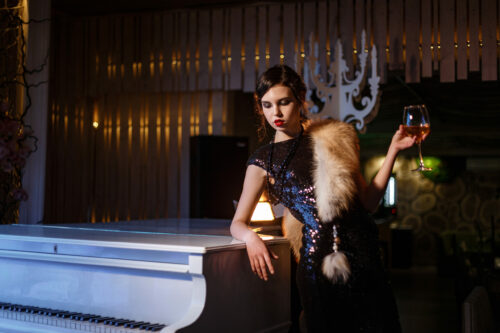 In the heart of Prohibition, the great Fanny Fontaine takes the stage at the Red Bear Lounge and Speakeasy, but just as she takes the stage, a murderous plot unfolds— and the killer is amongst the crowd. Can your group help Lou Livante solve the crime before the killer takes their next victim?
Let's Roam's virtual murder mystery team-building events are perfect for teams of five, ten, one hundred, or more! Enjoy as a professionally-trained actor and event host guides your team through a fully-scripted whodunnit that is sure to improve problem-solving and communication skills.
Why we love this game: This unique, gamified twist on the classic murder mystery party event is a breath of fresh air. Can your team of amateur sleuths solve the mystery the fastest and top the all-time leaderboard? Book your free event consultation today to get started!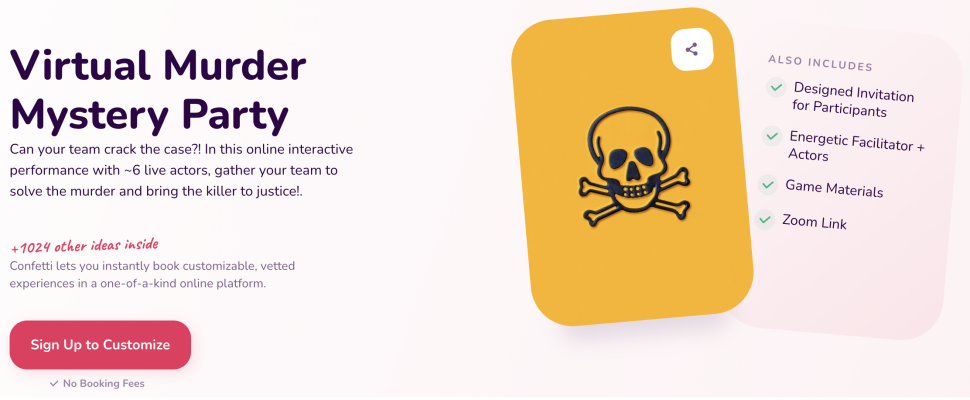 A gruesome murder occurs, a cast of mysterious characters appears in your town. 1 of 6 is the killer. Can your team find out who before time runs out?
In this interactive game, your team will interrogate 6 live actors and determine who they think is the killer. All game materials will be provided by an engaging facilitator through Confetti.
Why we love this game: The memorable performances work perfectly on zoom – guaranteed no zoom fatigue!
Pro-Tip: Take your virtual murder mystery party to the next level with a curated one-of-a-kind employee care package through Caroo!
Courtesy of the team building experts at Weve, Murder on the Mystery Express is a whodunnit escape room activity that will have your team working together to figure out who the murderer is. Your team must move through the locked train cars to make it to the engine room and keep things from going off the rails.
Through puzzles, riddles, and secret codes, your team can thwart the killer's plans, but only if you work together and collect enough clues before time runs out.
Why we love these games: As they take care of planning and hosting, Weve will make distance dissolve, and party guests feel as if they're sharing a room. Not to mention, their experienced event hosts know how to bring out the enthusiastic participant in every kind of guest.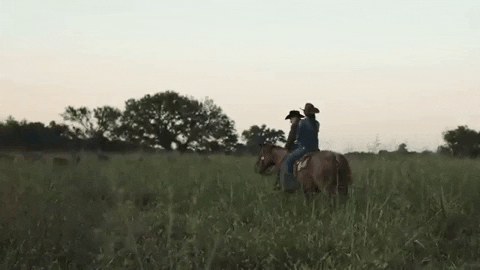 If you want to have some epic virtual fun, head down south with this murder mystery event for teams of all sizes. As a team of investigative journalists, it's up to you to crack the case when the most influential person in town winds up dead.
Everyone will log onto a Zoom video call, where a mysterious cast of characters will set the scene. Then, participants will be divided into breakout rooms to interrogate subjects that rotate from room to room. After gathering evidence and clues, everyone will be brought back into the main room to share who they think committed the crime.
Tip: This event can be customized to include special guests, time limitations, and other personalizations to make sure your team's experience is top notch.
Why we love this game: The professional actors who moderate this murder mystery party takes extra care to make sure all your guests are involved, even if your party is massive.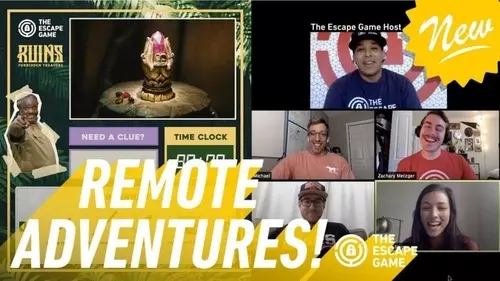 The Escape Game's at-home escape rooms and scavenger hunts provide top-notch virtual adventures. They also offer Monthly Mysteries, free online scavenger hunts, that sometimes include murder mysteries like the Patterson Case.
Why we love this game: The game's introduction video and case hints create an unforgettable experience.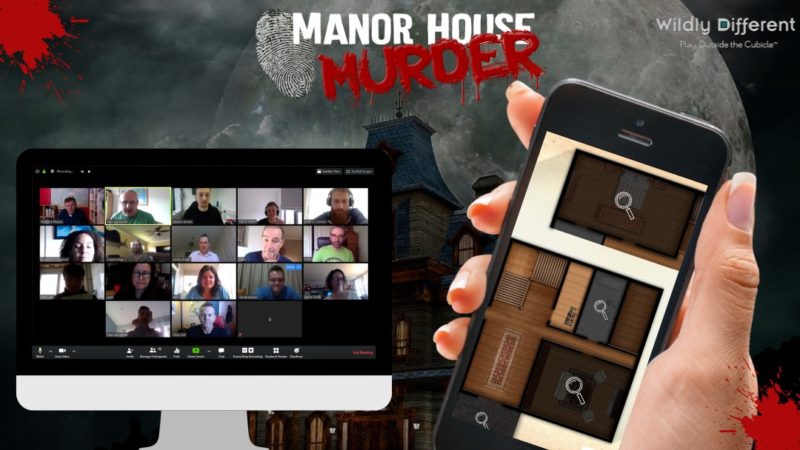 Within a beautiful manor, the body of an internationally renowned lawyer, Laura Norder, has been found!  Your team of sleuths need to work together to examine the evidence and coordinate with key suspects and witnesses to piece together the sequence of events. Using their own devices, remote teams answer trivia questions and complete photo tasks to earn points and identify the murderer!
Tip: Wildly Different's Manor House Murder will have your remote group interacting and having fun with one another while solving the crime from the comfort of their own homes.
Why we love this game: If "Murder" is not your group's cup of tea, Wildly Different offers other exciting mysteries that will have your team of detectives working together and feeling like accomplished crime stoppers!
Hunt A Killer, The Long-Play Mystery Game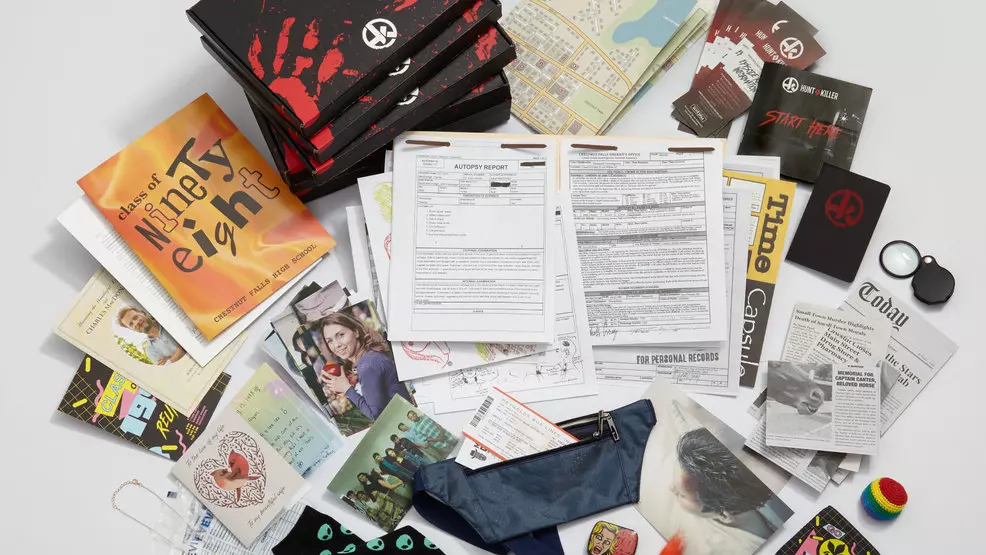 Hunt A Killer immerses you and your guests in the captivating experience of solving a crime, slowly but surely, over a few months.
Why we love this game: Hunt A Killer sends you new clues every month. (It's a long-running murder mystery party you and your guests will never want to leave.)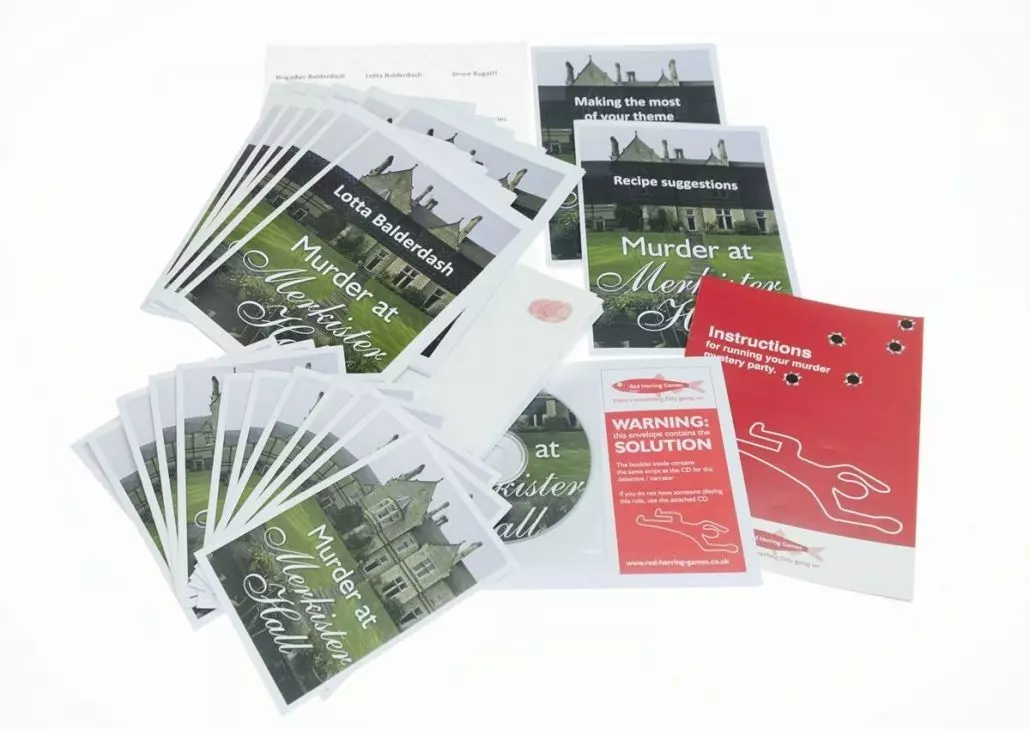 Transport your guests to a murderously delicious dinner party at a manor house as grand as Mr. Darcy's Pemberley.
Tip: If you're feeling really fancy, then you can hire an actor to play your detective.
Why we love this game: You can choose your amount of players and your preferred format to get a game practically customized to your specifications.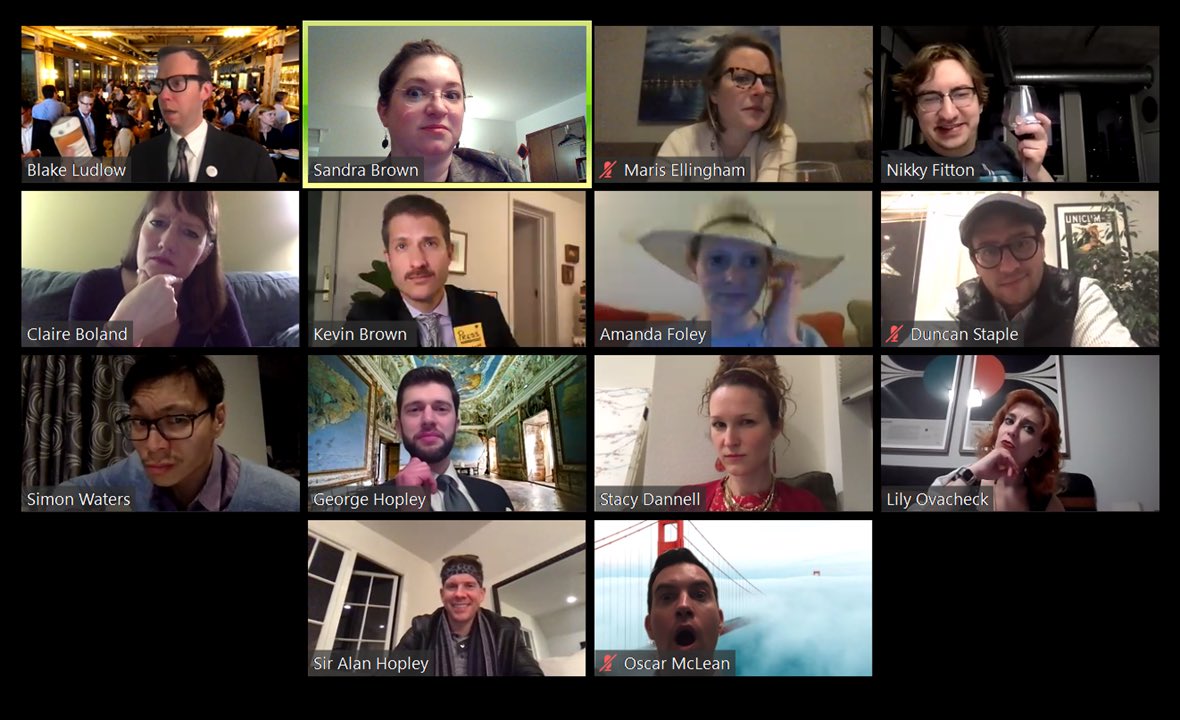 This app makes it incredibly easy for hosts to plan a virtual murder mystery party that's perfectly organized and perfectly delightful. It makes deliberations, suspect list creation, and final accusations a breeze.
Tip: Whodunnit is only available on iOS, so make sure all guests have an equipped device.
Why we love this game: This app offers a variety of themes that transport your guests to a newly discovered isle, a fantastical kingdom, and so much more.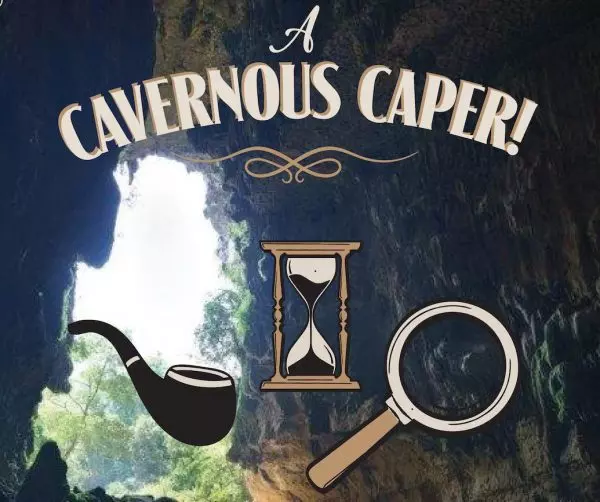 Explore mysterious environments from the comfort of your own home—all to figure out what happened to an archeologist friend of Sherlock Holmes.
Why we love this game: The hybrid online escape room format, featuring tactile files and puzzles and an interactive online interface, immerses guests in the mystery.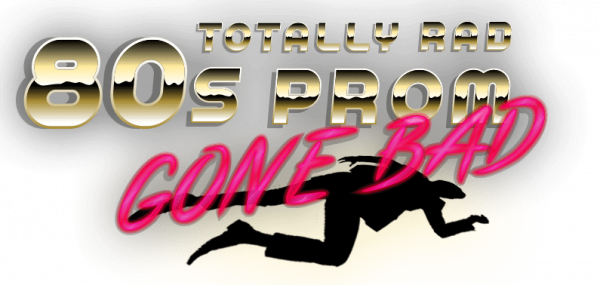 Take guests on a trip to a rad prom filled with murder instead of magic. (Encourage everyone to thrift perfectly on-decade costumes for your party.
Why we love this game: It combines mystery, nostalgia, and awesome outfits.
Clue, The Board Game Online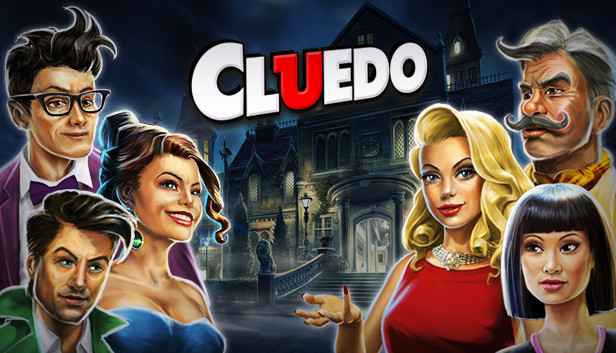 Adapted to an online format, everyone's favorite mystery board game brings players virtual murder-mystery fun.
Where to find the game:
Tip: Ask your guests to practice their best Clue-character accents.
Why we love this game: Most people know and love the physical version of this Hasbro classic, so it should be easy for them to get into game-play right away.
---
Virtual Murder Mystery Party Themes
Use these themes as inspiration for writing the most epic murder mystery party script ever. The supplies and accessories, including physical backdrops, add just the right touches you need to get into the game.
Wild West…With Wizards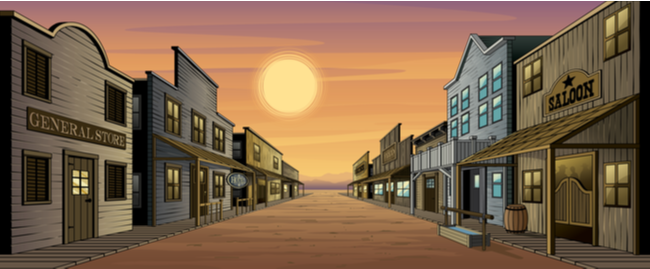 Did Marshall really intend to pull that trigger or are magical forces at play?
Supplies and resources:
Tip: Leave who does magic and who doesn't a mystery—another mystery guests must figure out.
Why we love this idea: Putting a magical twist on a beloved murder mystery theme adds complexity and intrigue.
Murder Among The Mayan Ruins
The star member of an archeological expedition has gone missing. Is it the rumored curse or something far more human and more sinister?
Supplies and resources:
Tip: Read about Mayan civilization to get inspiration as you write your mystery as a fun virtual birthday idea.
Why we love this idea: It combines a fascinating history with a juicy mystery.
Battle Of The Bands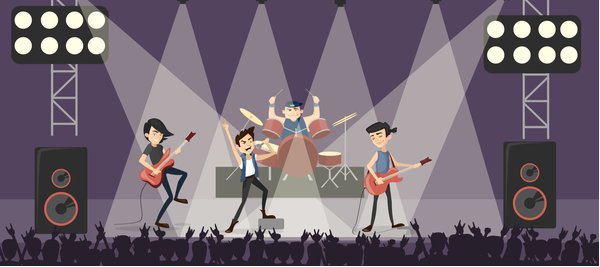 It's the morning after a killer concert in New York, and the hotel's staff has just found each member of both headlining bands dead.
Supplies and accessories:
Tip: Get character inspiration from some of the real bands you love.
Why we love this idea: Since practically everyone has been to at least one concert, this scenario will be easy for guests to imagine.
Southern Gothic Ghosts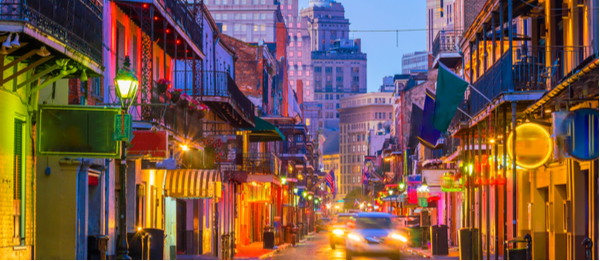 In this mystery, set in an ornate French Quarter mansion, your party guests get their clues from ghosts who want to help catch killers.
Supplies and accessories:
Tip: Read some ghost stories to get inspiration for your story. (Some of your guests can even take on these ghostly roles.)
Why we love this idea: This dramatic theme will help guests get into their dramatic characters.
Red Carpet Assassins In Old Hollywood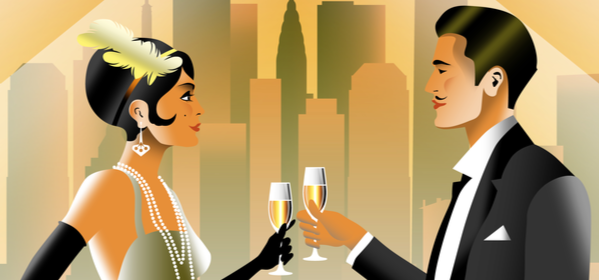 It's Hollywood circa 1939. During the biggest cinematic awards ceremony of the year, Hollywood's favorite stars and starlets start dropping like flies. Is it the camera core? Obsessed fans? Only you and your guests have the clues necessary to discover the truth.
Supplies and accessories:
Tip: Ask all your guests to Instagram themselves on their own DIY red carpets so you can assemble a pre-show lookbook.
Why we love this idea: When mystery meets old Hollywood glamour, you've got a recipe for intrigue. An excellent theme to spice up your upcoming virtual holiday party where guests can look the part!
Music Festival Mayhem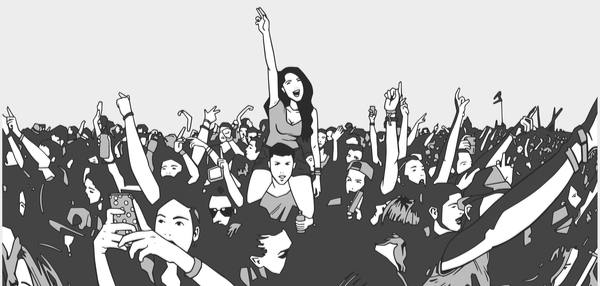 A few of your friends went to a music festival and never came back. Now you and your virtual murder mystery party guests have to figure out what happened using your missing friends' texts and social media posts as clues.
Supplies and accessories:
Tip: Make a playlist to underscore your murder mystery party.
Why we love this idea: Piecing together clues from the digital and social media landscape presents a realistic and exciting challenge.
Murder On The Voyage To Mars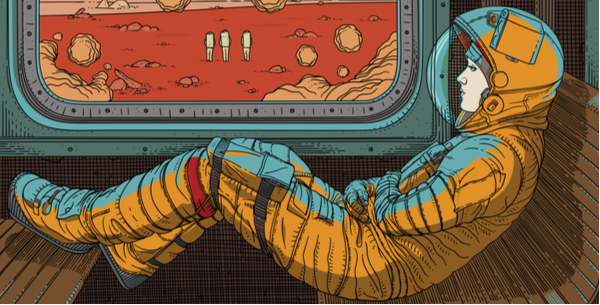 You still have months aboard your starship to Mars when you start finding your fellow passengers dead. You know it's not some mysterious space pathogen; the strangulation marks make that clear. Can you find the culprit before someone else dies?
Supplies and accessories:
Tip: Include a diagram of your starship so guests can imagine clues in their proper physical context.
Why we love this idea: Combine science fiction with a murder mystery and you've got something to capture a variety of tastes.
Titanic's Buried Secrets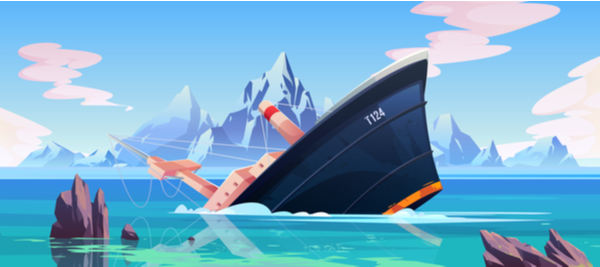 Newly discovered evidence suggests a startling murder took place just hours before the Titanic sank. You and your guests have to recreate a series of past events to gain insight into what could have happened.
Supplies and resources:
Tip: Start planning early. You'll want lots of time to design the perfect clues.
Why we love this idea: Who doesn't love discovering a secret that has been buried for over 100 years?
---
Virtual Murder Mystery Party Ideas
It's time to round out your virtual murder mystery party themes with some game-play ideas to mix things up and delight your guests.
Send Physical Clues To Make Your Virtual Murder Mystery Party More Immersive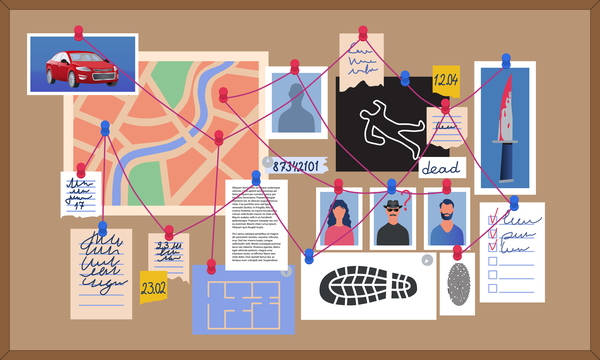 Supplies and resources:
Prop weapons (You can also take inspiration from the board game Clue and send illustrated weapon "cards" instead.)
Polaroids of the crime scene and surrounding areas
Tip: If you're overwhelmed by all the details you need to juggle to deliver an authentic experience, then call in the experts at the Go Game. They can help you customize a remote game or scavenger hunt experience to build the best virtual murder mystery party ever.
Why we love this idea: Tactile clues and game-play elements make a virtual party or virtual happy hour feel much larger than your screen suggests.
Designate A Host To Play "Sherlock" (Chief Investigator)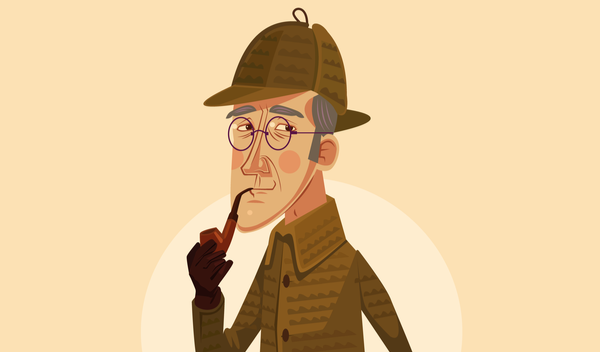 Supplies and resources:
Tip: If you are creating and hosting your own virtual murder mystery party, then all the hosting and chief investigator's responsibilities will likely fall on you. However, if you want to get in on the fun, then Outback Team Building can help you out. Not only will they plan all the details of your party, but they will also provide an expert coordinator to play "lead investigator" so you can solve the mystery along with your guests.
Why we love this idea: Having a host is crucial to keeping your game on pace and making it as fun as possible for everyone.
Use Technology To Manage And Organize Clue Distribution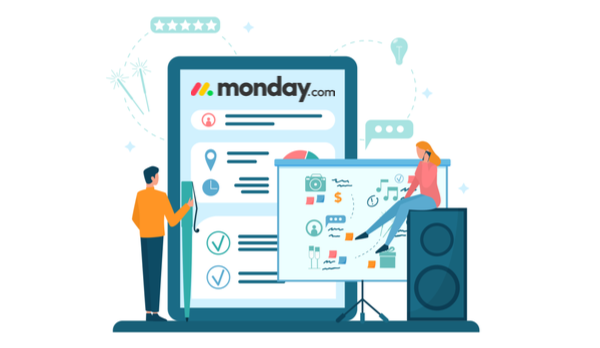 Supplies and resources:
Why we love this idea: Using technology to streamline complicated processes (like planning a virtual murder mystery party) is never a bad idea.
Switch Things Up And Do A Mock Murder Trial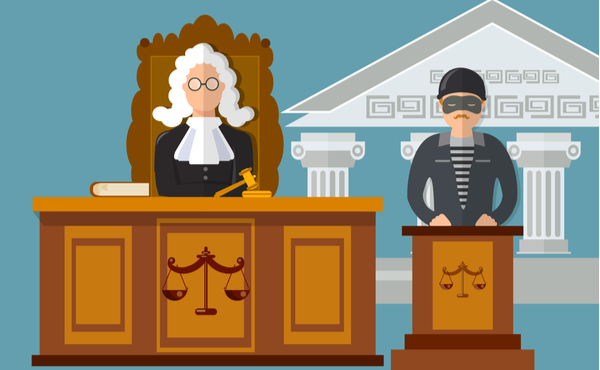 In this scenario, the mysterious murderer has already been accused. Now conduct a virtual mock trial game to convict the real murderer.
Supplies and resources:
Tip: Split your guest list across the defendant and plaintiff camps to add drama and healthy competition to your party.
Why we love this idea: Like other mysteries, this one involves clues and an objective, but it brings in a legal element that will get guests problem-solving in unexpected ways.
Turn Your Murder Mystery Party Into A Mobile Scavenger Hunt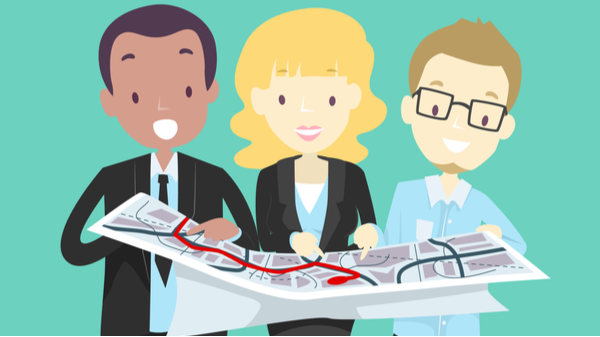 Each guest is responsible for finding clues you've planted in different locations. Guests can, while maintaining social distance, find their assigned clue and then re-convene in your virtual meeting to crack the case.
Supplies:
Physical clues:

Handwritten notes
Highlighted maps
Photographs
Articles of clothing
Prop weapons
Footprints
Tip: Plant clues as close to your guests' addresses as possible and in places where clues won't be disturbed.
Why we love this idea: When your guests have to find physical clues, your party will feel even more like an adventure.
Turn Your Party Into A Virtual Stakeout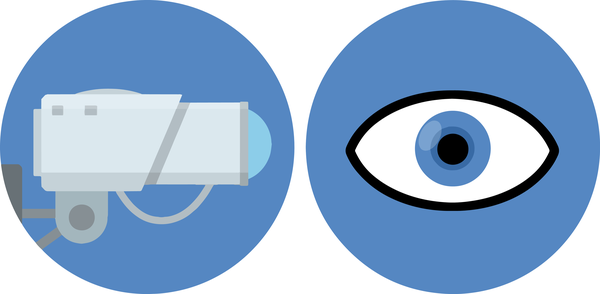 This idea turns some of your guests into actors who pretend to plan, commit, and clean up after a crime. And they do it all in front of a live video feed as your other guests observe.
All your non-acting guests have to piece together what happened based on the fragments they witnessed on the "security camera."
Supplies and resources:
Webcam and a laptop (You could also just position your phone or laptop in a strategic location and then join your party's video call.)
Tip: Have your actors rehearse so you know your "footage" will tell the story you want.
Why we love this idea: It adds an extra dimension to the virtual event.
---
How To Host A Virtual Murder Mystery Party
Hosting a virtual murder mystery party comes down to balancing the logistical elements with creative and thematic components. You need to have all the essential technology and communications elements in place to convey information, and you also need to develop strong thematic and narrative components to make sure the mystery is compelling enough to pursue.
There are two primary ways to host a virtual mystery party:
Note: In the DIY option, you (the host) will have to be the event emcee; you write the mystery, so you won't be able to participate in solving it. If you want to be involved, then choose a ready-to-go game.
Option 1: Use An "Out-Of-The-Box" Virtual Game
Create your guest list.
Select one of the turnkey virtual murder mystery party games above.
The game or service will take it from here, either by delivering clear instructions or manually planning your event, depending on which game you select.
Tip: If you and your team love solving mysteries, then make it a monthly event and add some extra competition. Split up into small groups and use a time-tracking software, such as Toggl, to compete to be the first team to solve the same mystery.
Option 2: Do It Yourself
Make a guest list. This determines how many characters you need to develop and also impacts the hosting technology you'll use.
Pick a style and a theme to get your creative juices flowing.
Pick a medium.
You'll want to be able to see each other's faces, so your choice comes down to the popular video-chatting tools, such as Zoom, Google Hangouts, or Skype.
Tip: Make sure you're familiar with your medium so the event goes smoothly.
Write your mystery.
Who was murdered?
Who committed the murder?

Note: In this phase, you'll need to decide if one of your guests will be the murderer. (You may also catch a perpetrator outside of your group; we'll call these outside perpetrators non-player characters.)

When did the murder happen?
Where did the murder happen?
How did the murder happen?
Tip: Write an epic introduction to your mystery and use it to set the tone for your game while also delivering key information.
Create characters who will solve your mystery. These are the characters your guests will become.
Create your own character. As the host, you can be the victim's loved one, a detective, or even a co-conspirator.
Create your non-player characters (NPCs), if applicable. You'll need NPCs if you want the murderer(s) to be characters outside your guest list. (That makes for a more collaborative, less competitive, game.)
Map your gameplay structure.
Clues:
Will you send them before or during the game or do a mix of both?
Will the clues be digital or physical objects?
Will you deliver clues before or during the game?
Locations:
Will your mystery play out 100% online or will some guests have to find physical clues?
Will you create "imaginary" locations by incorporating breakout channels or separate lines of communication outside your main video conference?
Tip: Consider using an online chat application, such as Chanty, to offer communications channels outside your video chat tool.
Objective:
How do guests solve the mystery? In most cases, it's by "correctly identifying the murderer."
Questioning:
Where and when will questioning take place?
Will guests be allowed to question each other in private breakout rooms?
Create gameplay rules and instructions. Use the game-play structure you created to help guests understand how to play.
Choose your date and time and send invitations.
Create, send, deliver, or plant your clues.
Leverage monday.com, primarily a project management tool, to make your clue distribution seamless. Simply create a board for your mystery, add your characters, and then add and upload clues. Now all the clues are in one place for everyone to reference at any time. No one has to sort through their emails to try to find that one clue they just know they saw come through a few days ago…
Send guests character information and character packets.
Again, you can use monday.com as your de-factor game board, loading the character sheets so everyone can get to know the fellow guests.
Plan your costume and ask others to do the same to get into character.
Plan your backdrop or background. This small element really sets the scene.
When event time comes, launch your meeting, introduce the mystery, and then introduce the characters (or allow them to introduce themselves in character).
Play the game according to your rules and instructions.
As the host, you keep the questioning and discussions on pace.
Fulfill your objective.
---
People Also Ask These Questions About A Virtual Murder Mystery
Q: How does a virtual murder mystery work?
A: A virtual murder mystery works through the flexibility of online collaboration. Virtual formats, usually centered around a video chat, enable guests to communicate with secrecy and also empower hosts to get creative in how they share and distribute clues.
Q: How to host a virtual murder mystery party?
A: Host a virtual murder mystery party by balancing the logistical elements (guest list, video chat technology, clue distribution) with creative components (themes, game ideas, characters.) This post explains how to master both the logistical and creative elements of a virtual murder mystery party.
Q: What makes a virtual murder mystery party fun?
A: Captivating themes, fast-pace game-play ideas, and compelling storylines and clues make a virtual murder mystery party fun. Guest involvement and engagement also go far in making mysteries immersive and fun.
Q: What are the best virtual murder mystery party themes?
A: Some of the best virtual murder mystery party themes we've come across include Battle of the Bands and Southern Gothic Ghosts. Read this post to find a whole list of virtual murder mystery party themes you can make your own.
Q: What are the best virtual murder mystery party ideas?
A: The best virtual murder mystery party ideas make your event feel completely your own. Effective ideas often include some physical components, such as physical clues or a mobile scavenger hunt. Use the ideas in this post to make your event one of a kind.
Q: What are the best virtual murder mystery party games?
A: Some of the best virtual murder mystery party games we've come across include Outback Team Building's Virtual Clue Murder Mystery and the Whodunnit app. These games make it easy to host a perfectly planned mystery party. Find even more murder mystery party games here.
Q: How do you play a murder mystery virtually over Zoom?
A: You play a murder mystery virtually over Zoom by entering a video meeting and then collaborating across multiple channels to examine and interpret clues, discuss theories, and ultimately catch a murderer.
Q: How do you host a murder mystery online?
A: Host a murder mystery online by choosing the perfect online medium and creating a game-play structure that accommodates online limitations. Read all the specific steps and get tons of other ideas for hosting a successful murder mystery here.
Q: What is an online whodunnit?
A: An online whodunnit is an interactive virtual activity where you and your friends collaborate to discover clues that eventually tell you who committed a murder.
Q: Are there free virtual murder mystery games?
A: There are free virtual mystery games. For example, you can leverage ideas and instructions to create your own virtual murder mystery game.