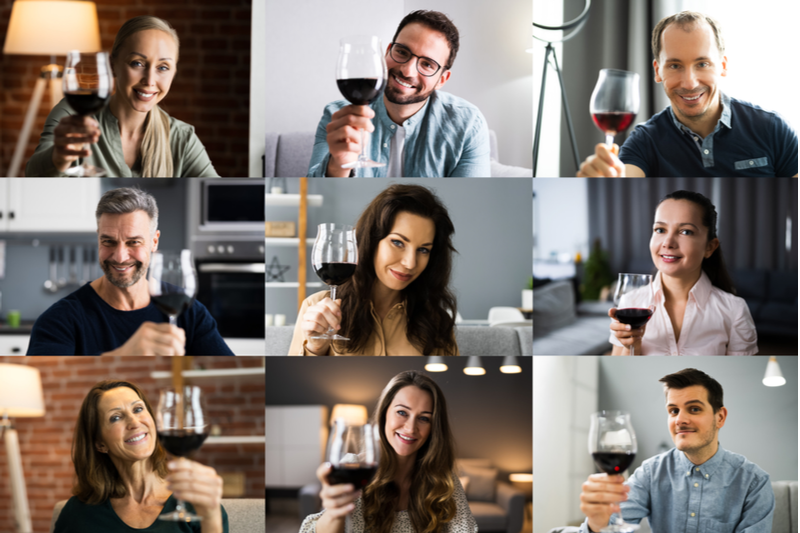 Close your eyes. Imagine hearing a cork squeaking (or a screw-top seal crackling). Listen to the wine cascading into your glass. Hear the musical clang of the toast that means you're about to take your first glorious sip.
You might associate the sounds, sights, and flavors of wine tasting, with vineyards, barrel-filled tasting rooms, and cafes, but you can get all these sensations during a virtual event as well. After all, location matters not when it comes to the immersive sensory experience that is drinking wine.
"Wine is one of the most civilized things in the world and one of the most natural things of the world that has been brought to the greatest perfection, and it offers a greater range for enjoyment and appreciation than, possibly, any other purely sensory thing." ― Ernest Hemingway
A virtual wine tasting experience will deliver everything you love about wine tasting and also some extra benefits.
Visit California's Napa Valley by hopping on a Zoom instead of a plane. Talk to the winemaker behind your favorite cabernet sauvignon while also seeing how they decorate their living room. Live-stream the views from tasting rooms in Sonoma, New York, Oregon, and more.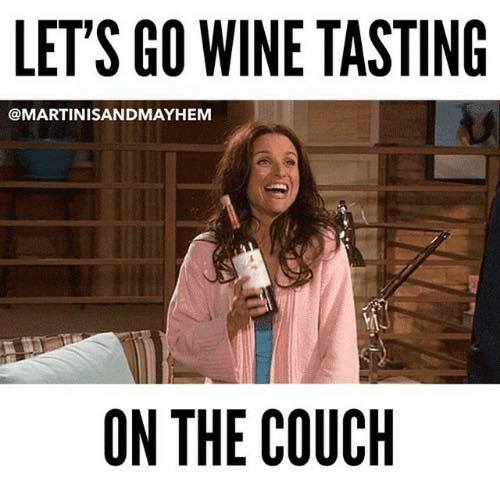 A virtual wine tasting offers endless possibilities. No matter what type of wine you like or what wine regions you've always wanted to visit, you can make all your wine dreams come true online.
Get started with the ideas below.
Want to become a better professional in just 5 minutes?
Page Contents (Click To Jump)
Virtual Wine Tasting Event Ideas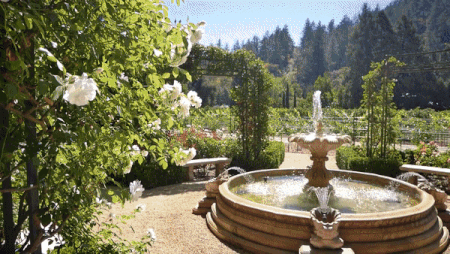 With Priority Wine Pass, you can invite wineries right into your living room (or the spacious closet you converted into a home office). Browse and select a winery that perfectly suits your preferences and budget. Send Priority Wine Pass your guests' addresses and they'll handle the rest.
What makes this virtual wine tasting experience memorable: You get to enjoy an intimate tasting with wine educators, experts, and makers. The virtual format gives you the comfort and privacy you need to ask all the wine questions you've ever had while sipping at your own perfect pace.
How to get started: Talk to Priority Wine Pass.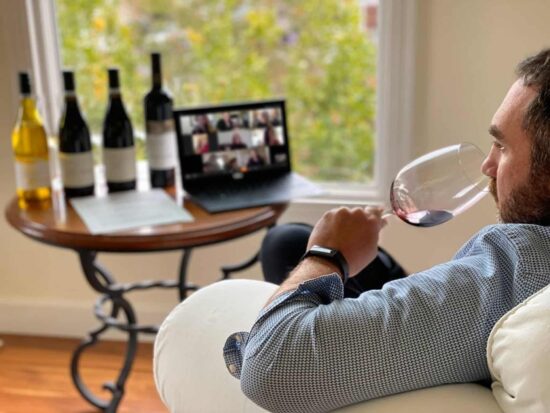 This virtual wine tasting can take you from the hills of Northern California to the wine region of France in minutes! The vast catalog of different wine tastings can help you and your team find the perfect experience for your upcoming event.
What makes this virtual wine tasting experience memorable: The priceless feeling of being a lucky tourist who can experience a new place (and a new wine or two!)
How to get started: Visit Priority Experiences to learn about booking your next wine getaway.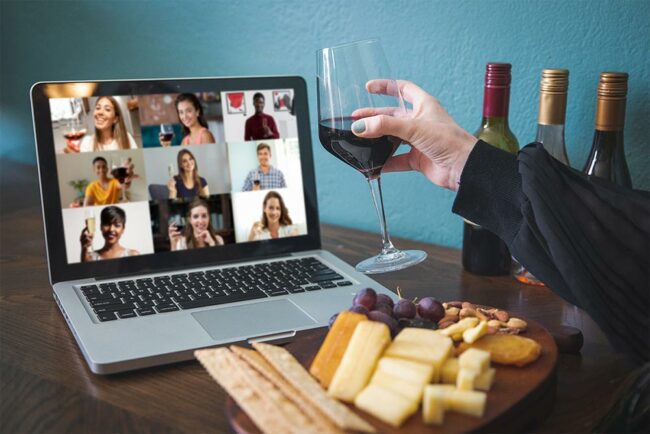 Discover the tasty art of perfectly pairing wine and cheese. The Wine & Cheese Pairing Experience includes multiple wine and cheese varieties to expand your palate.
What makes this virtual wine tasting experience memorable: Every Wine & Cheese Pairing Experience comes with live, expert instruction. By the end of this hour-long event, you and your guests will feel like true sommeliers, even if you've never had a single sip of wine before.
How to get started: Start planning your event with the team at Unboxed Experiences. Ask about customizations to your wine and cheese pairing box!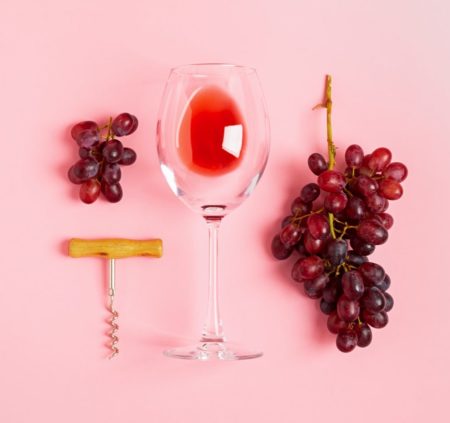 Beginning with an overview of how to taste wine most effectively, a professional sommelier will lead guests through a detailed tasting of at least three wines. Take a journey across the globe to learn about wine regions and grape types, then follow it up with a Q&A session where participants can ask about everything they've ever wanted to know about wine!
What makes this virtual wine tasting experience memorable: There are so many options! You can choose from a selection of 4 different wine tasting kits, or treat yourself to a high-end wine tasting kit with snacks delivered in a luxury box or basket for special occasions!
How to get started: Start planning your event!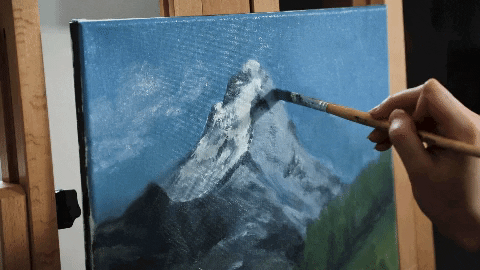 Get artsy while you sip! Enjoy your own personal Bob Ross session as a professionally-trained artist walks your team through a step-by-step drawing tutorial. Drinking encouraged!
What makes this virtual wine tasting experience memorable: Help your team unwind with some wine while they learn a new skill! Beginner drawers and expert artists alike will love this booze-filled tutorial.
How to get started: Schedule your event with the team-building experts at Let's Roam to start your next art & wine tasting night.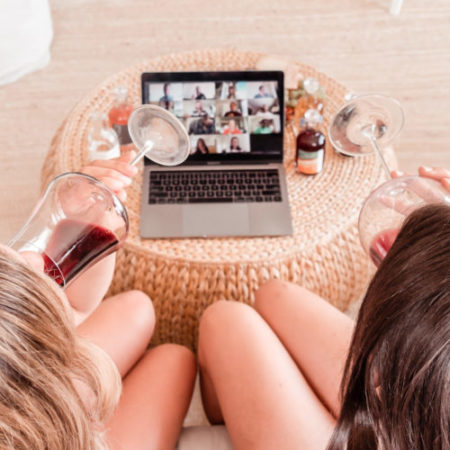 In Good Taste's mission is to make wine accessible. Their 8 mini-bottle flights and 6-pack options allow for wine discovery, plus the ability to stock up on favorites.
What makes this virtual wine tasting experience memorable: Their virtual tastings (available for each wine flight) are led by wine experts and introduce private or public groups to the ins and outs of what makes each wine special. Interactive trivia, facts about the regions and varietals, and live Q&A make the tastings both fun and a wonderful learning experience.
How to get started: Visit In Good Taste to try out your first tasting flight.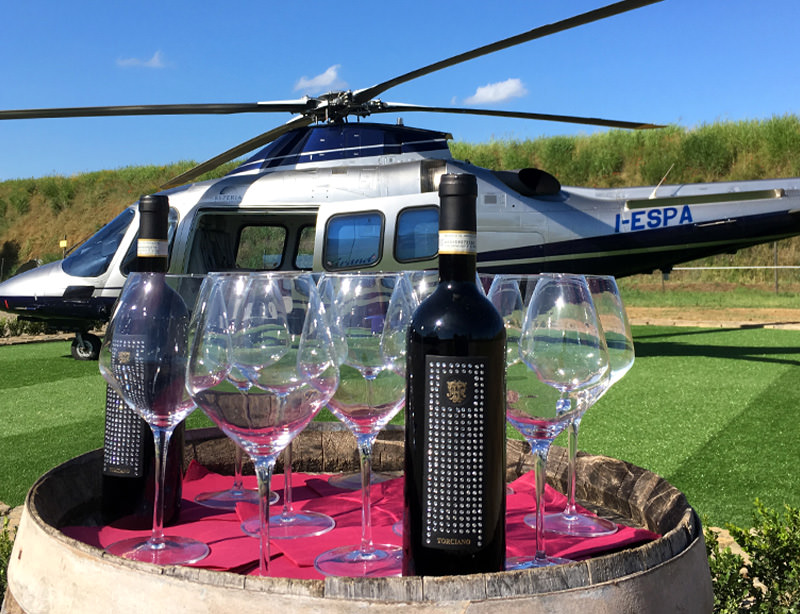 Get an epic bird's-eye view of the ethereal beauty of Tuscany. Your personal computer becomes your flight deck as you soar over medieval walled cities, lush vineyards, and the cypress-speckled hills that make Tuscany the stuff of legend, poetry, and your sweetest dreams.
While you enjoy the views, you'll also enjoy the flavors of Italian wines and olive oils.
What makes this virtual wine tasting experience memorable: This virtual wine tasting gives you unforgettable views that completely outshine anything you could experience in person, even at a gorgeous mountaintop vineyard.
How to get started: Visit Tenuta Torciano to book your "flight." Then grab a Caroo Sips + Snacks box to enjoy during the ride.
8) DIY Zoom Tasting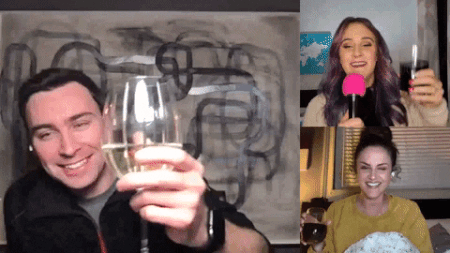 The ever-versatile virtual wine tasting makes the perfect virtual happy hour, team-building event, or birthday party. These virtual events may have grown popular in the days of social distancing and the COVID-19 pandemic, but they're quickly becoming timeless classics.
So grab your own special tasting glasses (or just juice glasses), download some tasting notes, and get ready for a good time.
What makes this virtual wine tasting experience memorable: What makes a DIY so lovable and so unforgettable is its complete accommodation to your exact preferences. Make it as formal or as casual as you like. Choose whatever wines you love, whether your preferences gravitate toward white wines from the Willamette valley or sparkling wines from St. Helena, California.
How to get started:
Choose a few wines
Send a list of wines guests can purchase themselves or have the wines shipped straight to them
Block off an hour on the calendar
Hop on a Zoom to taste and discuss each varietal
You, your guests, and a professional sommelier walk into a wine bar…
We don't have a punchline per se, but we can tell you that a whole lot of fun will be involved.
What makes this virtual wine tasting experience memorable: Expert sommeliers will help you apply a methodical approach to your wine tasting during the event and ever after. Don't just sip and say you like or dislike something. Taste each wine and evaluate its flavors, colors, and aromas.
How to get started: Book a virtual wine tasting experience.
10) Hire A Sommelier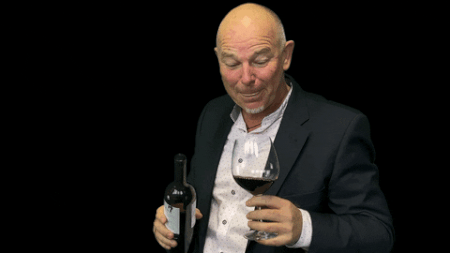 Sommelier, the word sounds as romantic as the images it conjures: sniffing wine and roses in an English garden, enjoying off-hours tasting at the world's finest restaurants, or even conducting a private tasting for celebrities.
In short, many wine lovers consider sommeliers to be wine superheroes. What do these professionals actually do?
According to winecountry.com, a sommelier (suh-mel-yeh) is a "wine professional with formal training in all aspects of wine service, wine, and food pairings, and wine storage."
Hire one to host your virtual tasting and also learn how to objectively and methodically taste many different wines.
What makes this virtual wine tasting experience memorable: Sommeliers usually have no affiliation or loyalty to specific wineries or winemakers, so you'll learn how to evaluate what you taste without the influence of those delicious wine blurbs and smiling winery staffers who, while wonderful, could potentially skew your objectivity.
How to get started: The Sommelier Company has your hook up.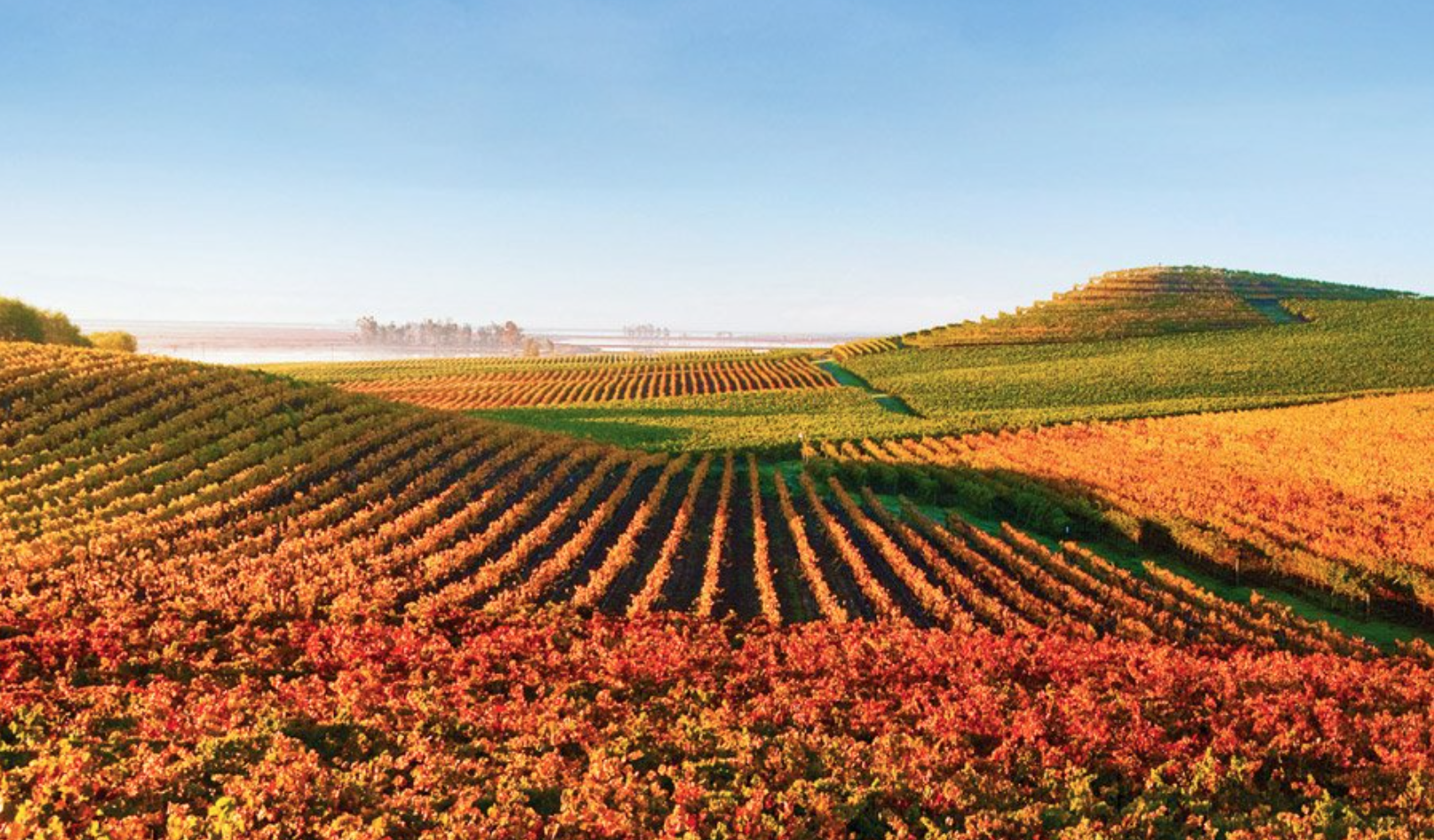 The marriage of wine and cheese is to wine-loving adults what peanut butter and jelly is to hungry children. Creamy salted cheese and rich tannic wine pair so perfectly you might be tempted to call their union destiny.
A virtual wine and cheese tasting gives you a sample of this delicious destiny. Get a virtual view of a gorgeous winery while you enjoy perfectly paired goodies curated by Bouchaine's expert staff.
What makes this virtual wine tasting experience memorable: You've had wine and cheese before, but you'll never forget the magical experience of tasting wine-and-cheese matches made in heaven.
How to get started: Visit Bouchaine vineyards.
12) Blind Tasting Event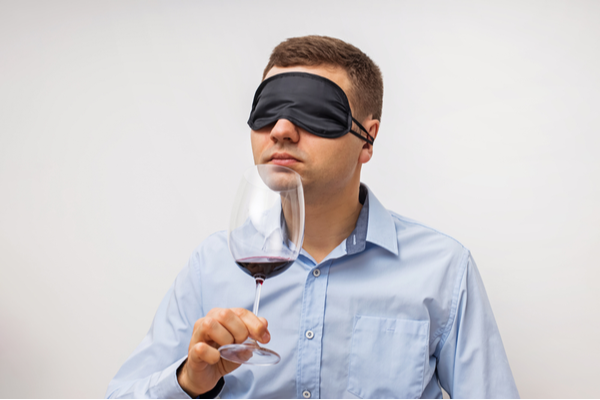 Taste a variety of wines completely blind to their names, flavor notes, regions, and wineries. You'll learn to taste wine without the influence of several factors that could unconsciously impact your taste buds.
What makes this virtual wine tasting experience memorable: You'll remember a liberating experience. You'll remember how sharply you can focus on flavor when it's all that matters. After all, few people will forget discovering they actually love sauvignon blanc when they thought for years that they hated it.
How to get started: Visit the Wine Militia. (You can also layer on a blind snack tasting experience with a Caroo snack box.)
Virtual Wine Tasting Kits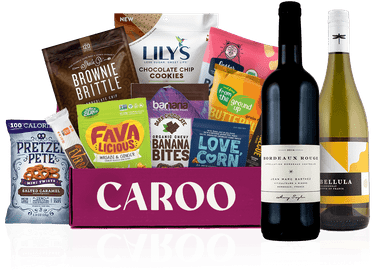 You love sitting "vineyard-side" while savoring delicious feel-good snacks and enjoying your favorite wines. Get that experience delivered straight to your door in a handy box packed with your choice of white or red wine and an assortment of snacks to delight your palate.
What makes this virtual wine tasting kit memorable: You can customize your treat selection to create a box that's memorable by virtue of being perfectly suited to you and your guests.
How to get started: Try out your first Sip & Snacks Box from the curation experts at Caroo.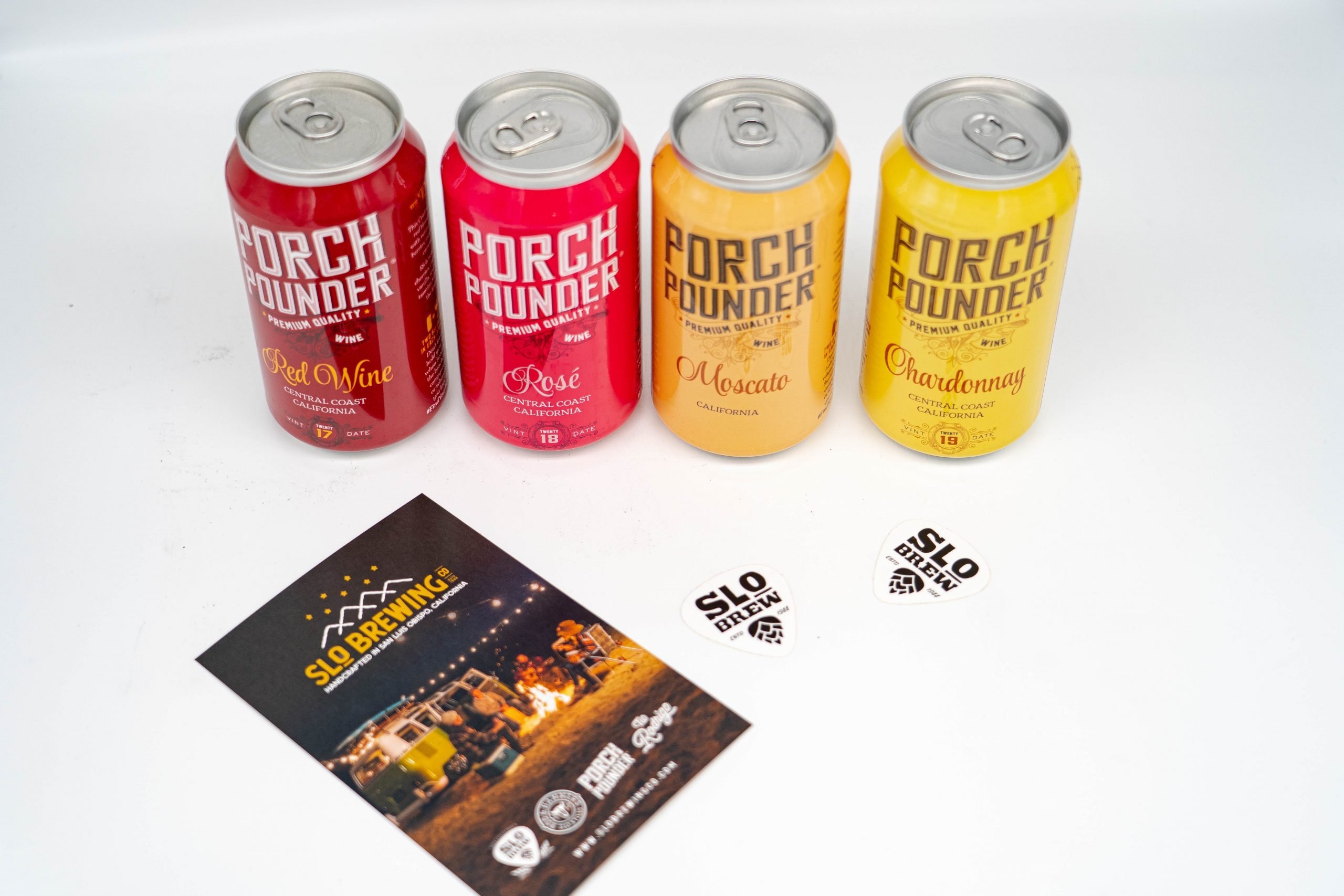 Looking for a virtual event idea you haven't tried yet? Try a canned wine tasting. This tasting package doesn't just allow you and your guests to sample new wines available in the fuss-free, easily shippable classic can.
Discovering your go-to can will change the way you do cookouts, beach days, camping trips, picnics, porch parties, and so much more.
What makes this virtual wine tasting kit memorable: The surprise and delight of discovering that not all wine in a can taste like soda.
How to get started: Visit Priority Wine Pass.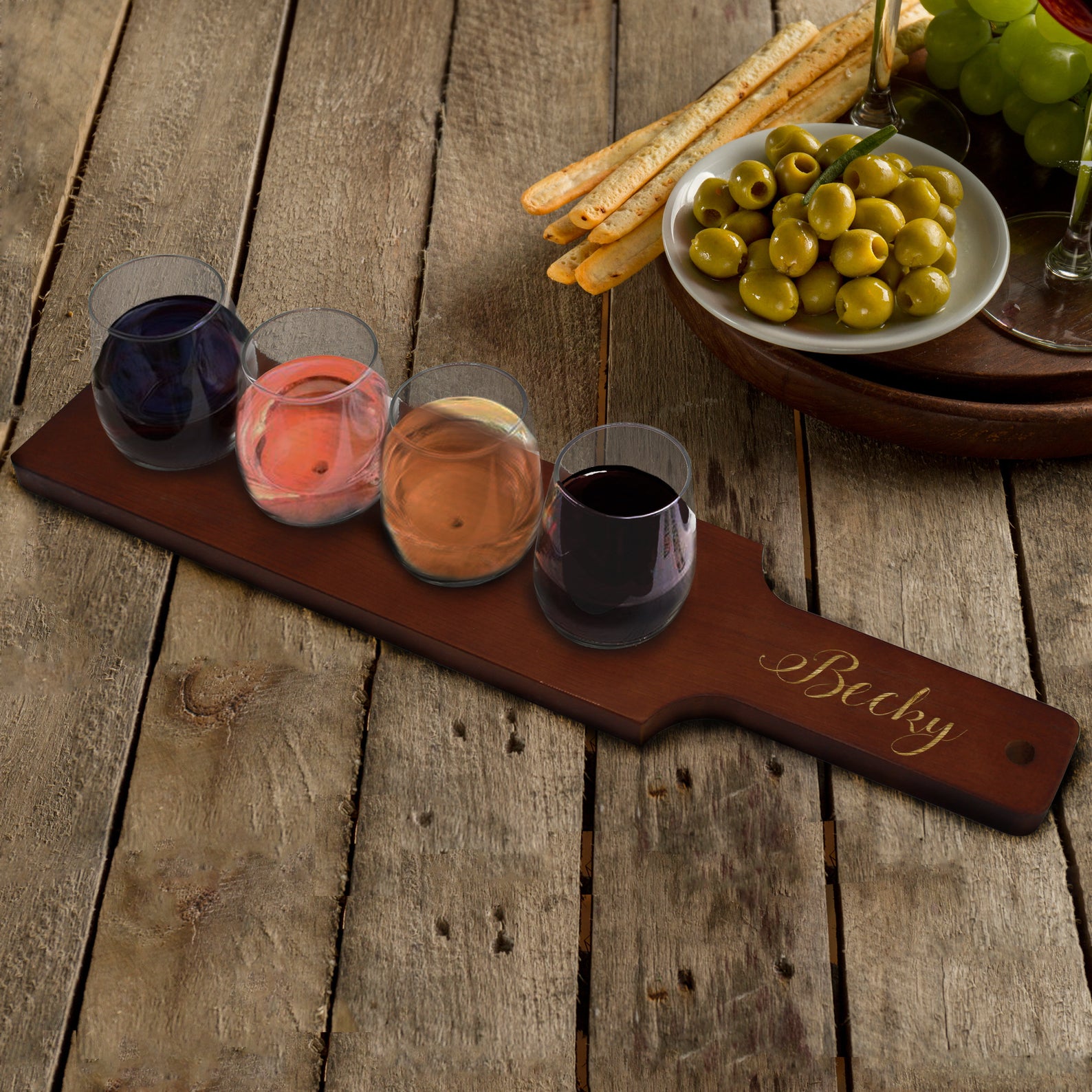 This wine tasting kit includes a gorgeous custom engraved holder and accompanying glasses. It helps you look like an absolute pro while also keeping your wine tasting flight perfectly organized.
What makes this virtual wine tasting kit memorable: This ultimate wine tasting accessory will soak up all the memories you make during each tasting you share with friends and co-workers.
How to get started: Visit Etsy to check out the Custom Wine Tasting Set for your next event.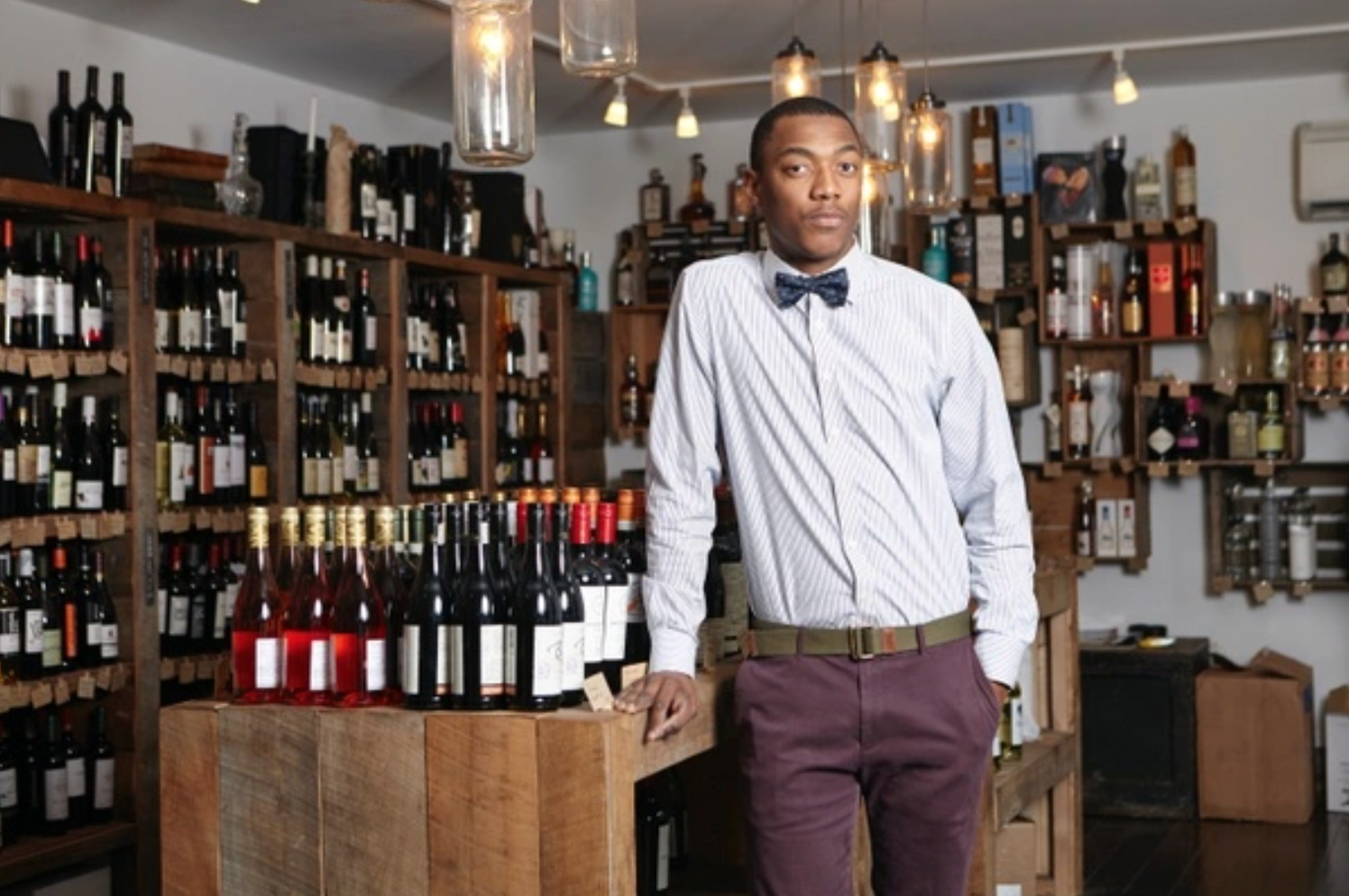 One box transports you into a wonderful world of wine. Not only will you get three bottles of wine; you'll also get customized tasting notes and even videos of expert reviews. You'll sip and learn, building your wine passion, confidence, and expertise as you go.
What makes this virtual wine tasting kit memorable: The personalized wines and tasting notes allow you to experience the joys of having a sommelier on call while paying a fraction of the service fee.
How to get started: Check out the monthly wine educational box from Wines by Mozel.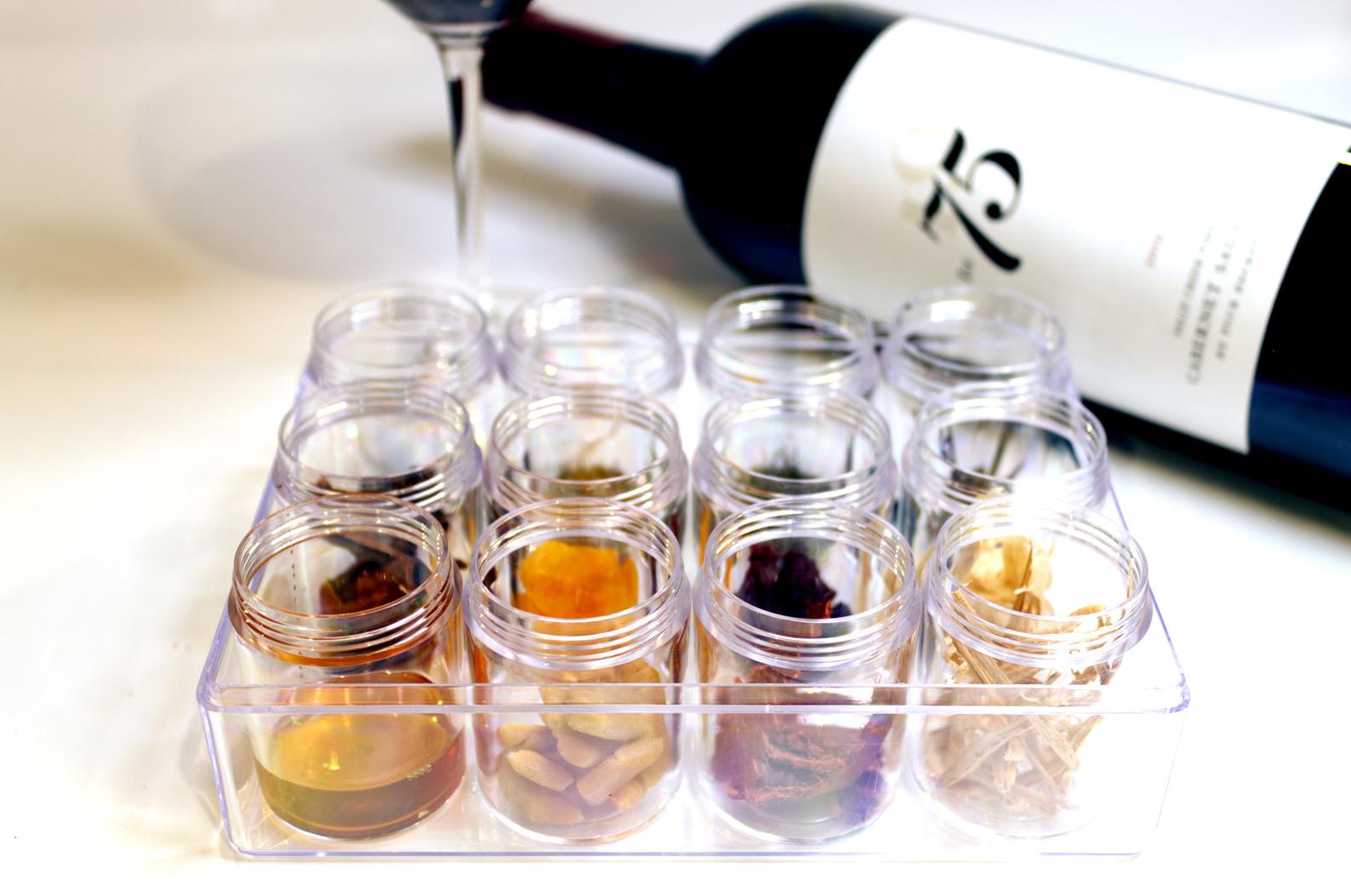 If you thought it was fun to focus only on tasting wine, then you're missing out. So much of that flavor you love comes from your sense of smell. This kit helps you train your nose to detect the aromas and flavors in your wine, which maximizes your tasting experience.
What makes this virtual wine tasting kit memorable: You'll never forget the blissful sensory explosion that happens in your head when you sip your wine, take a deep sniff of leather or spice, and then sip your wine again to experience the olfactory magic.
How to get started: Do your nose a favor and pick up a wine aroma kit.
18) For Non-Wine Drinkers: Beer Kit From City Brew Tours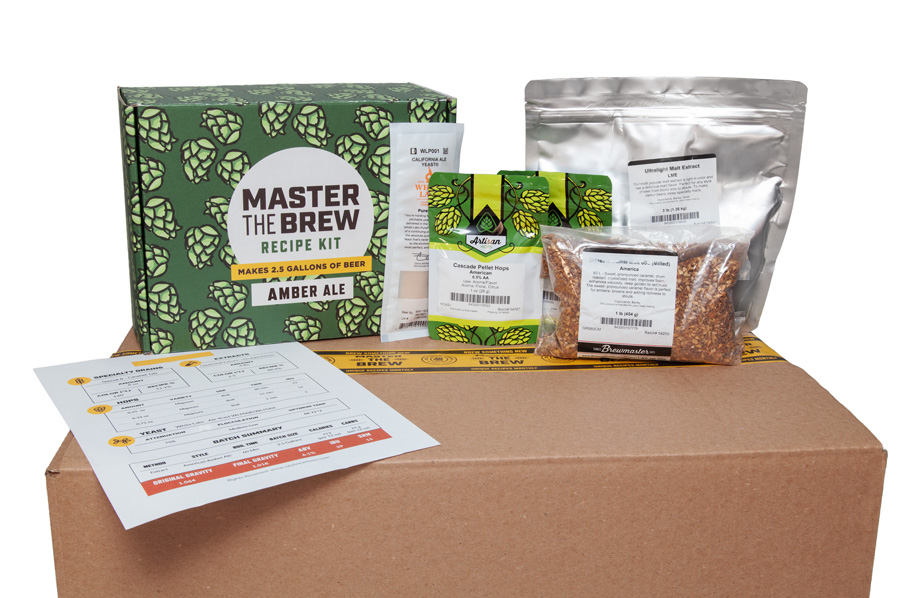 We couldn't talk about virtual wine tastings without mentioning their equally friendly cousins: virtual beer tastings. Try a hands-on twist of the classic beer tasting with a home brewing kit. City Brew Tours will send you all the ingredients; you simply need to add your time and tender loving care to transform them into your very own home-brewed beer.
What makes this virtual beer tasting kit memorable: If you usually just pop a cap to enjoy a brew, then you'll never forget the reward of taking that first sip of something you crafted with your very own hands.
How to get started:  Visit City Brew Tours.
Not a wine or a beer person? We've got you covered with cocktails! Shop on tap cocktails from Sourced, browse this extensive range of cocktail kits, and see what other virtual alcohol tastings you might enjoy.
Virtual Wine Tasting Themes
19) Rosé All Day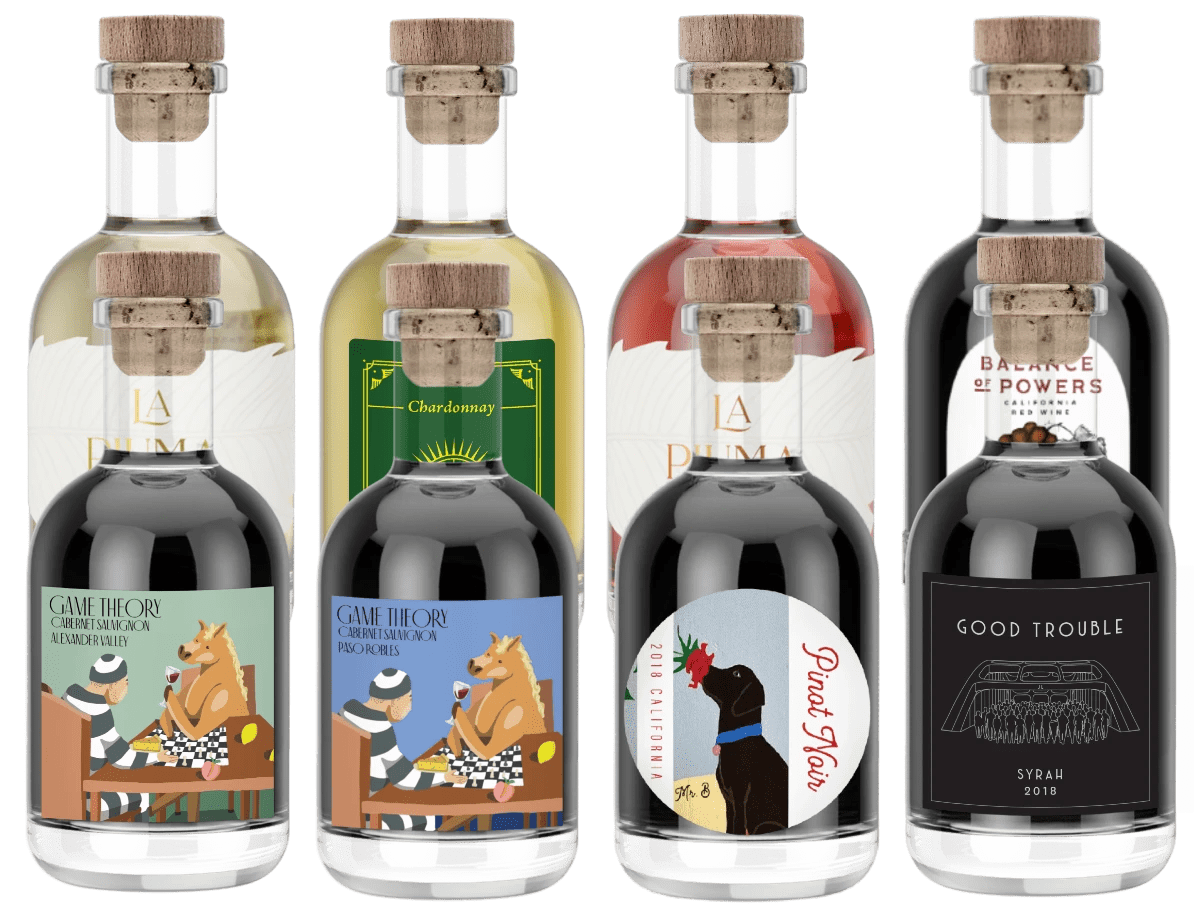 People love to wear this little line on their t-shirts and hats, but this theme brings it to life.  Don your favorite rose-colored outfit and start your virtual tasting before sunset. (You could even make it a brunch tasting to really embrace the all-day aspect.)
What makes this virtual wine tasting theme memorable: Rosé and sunlight make a glorious combination. You'll remember that carefree feeling of enjoying your favorite pink sip as the sun casts pink rays off your glass. Cheers.
How to get started: Browse In Good Taste's selection of tasting-ready mini bottles.
20) Bonjour, Paris!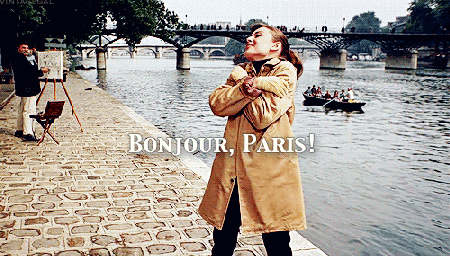 This theme will have you tasting wine while celebrating the culture and the people that made wine an art form. Drink French wines, discuss French films, and even speak French if you can or need to practice for your next vacation.
What makes this virtual wine tasting theme memorable: It allows you to channel that certain joie de vivre you've noticed and admired in your travels, film watching, art viewing, and more.
How to get started: Browse your nearest wine shop for French wines to pair with good brie cheese or a fresh baguette.
21) No Sleep 'till Napa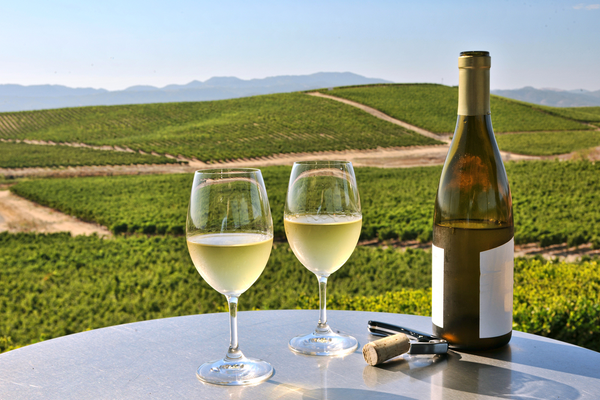 This theme helps you turn what could be a pleasant, but otherwise unfocused, wine tasting into a virtual tour of the bounteous valley. Pick your wines, look up photos of the surrounding landscapes, and read about the wineries. And just like that, you have a robust tasting experience that feels wonderfully fulfilling.
What makes this virtual wine tasting theme memorable: The Napa wine country focus adds cohesiveness to your event. Plus, while tasting from the comfort of your own home, you're actually doing reconnaissance for an in-person trip. Just mark the wines and wineries you would love to explore in person.
How to get started: Find wines from Napa Valley using Wine.com's handy search-by-region feature.
22) Whine & Wine Breakfast Club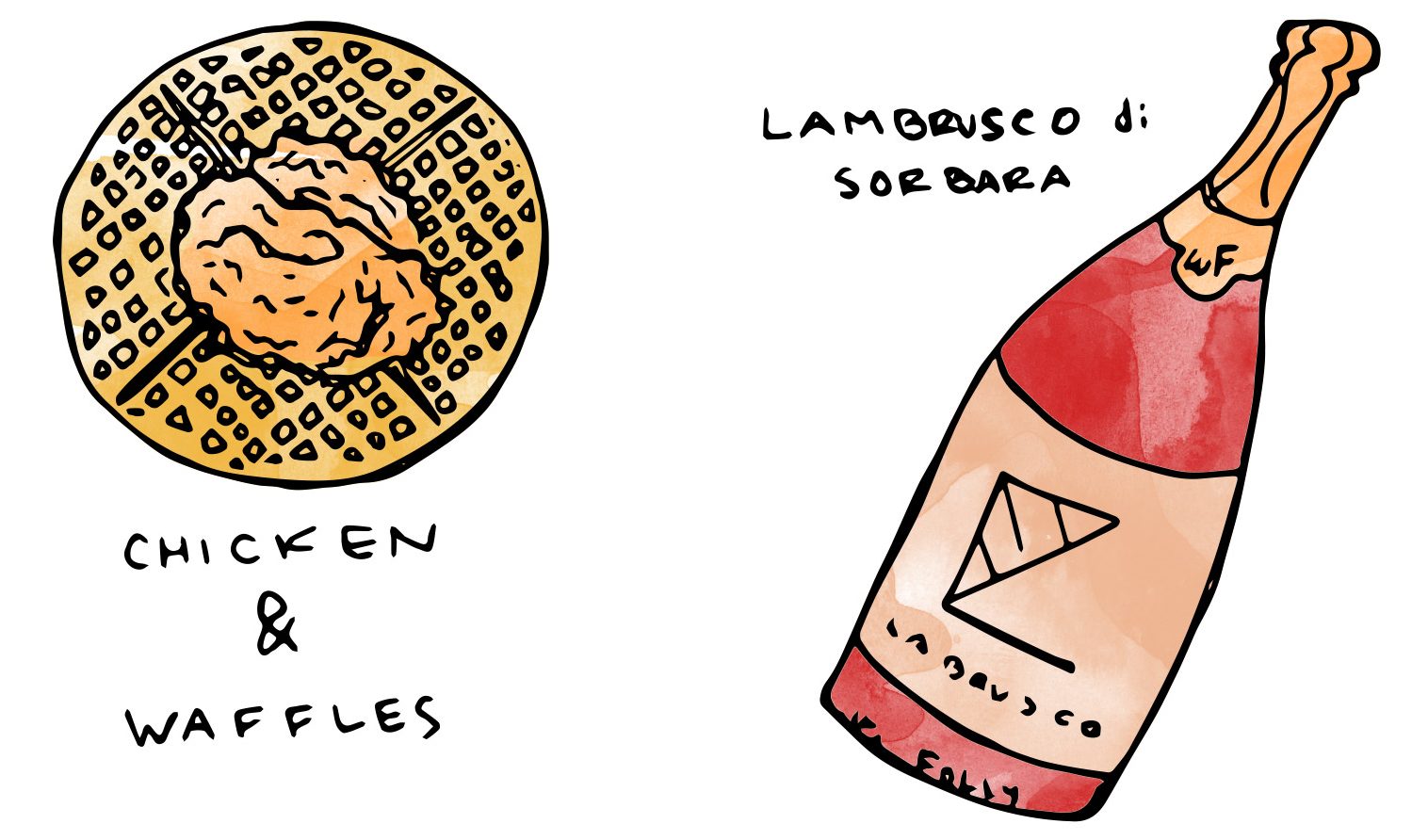 Wine is too often paired with a limited selection of usual subjects: cheese, pizza, pasta—evening foods. Why not enjoy it a different way by throwing a brunch where you create every imaginable wine-based variation of the mimosa you can think of:
Bordeaux + cranberry juice + sparkling water
Chardonnay + peach nectar + LaCroix lemon
Enjoy these creative concoctions along with your favorite breakfast foods.
What makes this virtual wine tasting theme memorable: The wine-and-breakfast-food combination is certainly fun, but the whining will have you building the most memories. Your Whine & Wine Club mornings may become weekly traditions.
How to get started: Browse Wine Folly's wine and breakfast pairing ideas, including avocado toast with sauvignon blanc.
23) Wine Wisdom Scavenger Hunt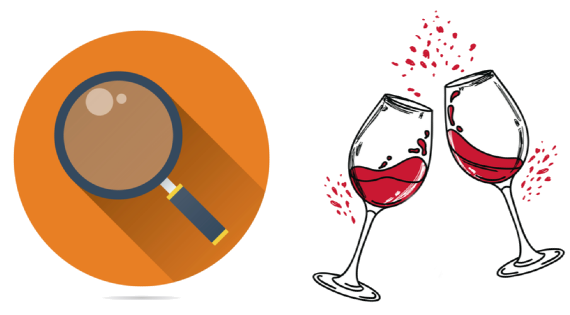 Wine lovers will go nuts for this twist on a virtual scavenger hunt. Create scavenger hunt clues about every wine you plan to taste. For example, you could take a deep dive into its region, terroir, winery history, winemaking style, grapes, and anything else that makes you curious.
Guests don't necessarily have to guess all the clues to taste their wine, but the spirit of the chase will add some extra fun.
What makes this virtual wine tasting theme memorable: During the hunt, you'll undoubtedly learn quite a few surprising things about wine and also enjoy the delicious rush of dopamine that comes with it.
How to get started: This online wine encyclopedia will help you search up fun facts about your wines.
24) Odd Couples Pairing Party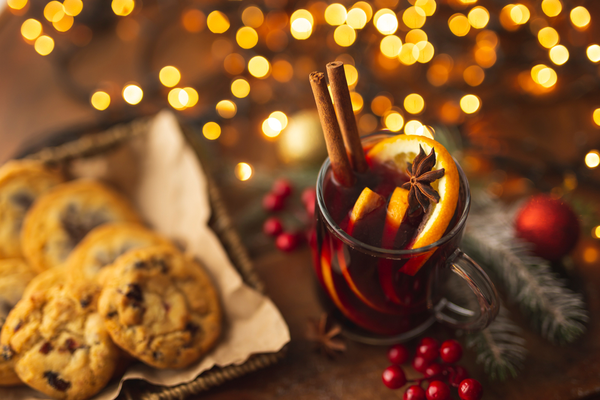 Wine and food pairings shouldn't be restricted to wine and chocolate and wine and cheese. To create this theme, simply select a wine and then consider the most madcap food pairing that comes to mind. For example, you could try a robust Tuscan red with some seaweed gummies. There are truly no rules.
What makes this virtual wine tasting theme memorable: You'll never forget throwing out all the wine and food pairing rules you know. Embrace the weirdness and see what flavor sensations result.
How to get started: Get a box of delicious snacks from Caroo to launch your creative pairing adventures.
25) Treat Yo' self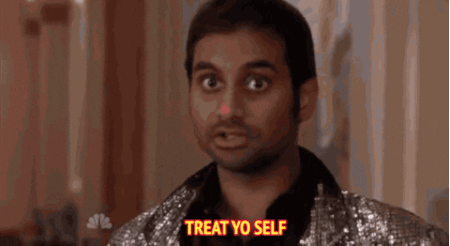 This theme channels the spirit of treating yo'self made famous by Parks and Recreation. Align with the spirit of this theme by tasting some wines that have always been "just too expensive" to spring for in the past.
What makes this virtual wine tasting theme memorable: You get to taste wines you've been only window shopping for years. Finally, you no longer have to wonder what flavors or aromas wait inside those beautiful bottles.
How to get started: Spring for some Tignanello at 1,000 corks.
How To Host A Virtual Wine Tasting Party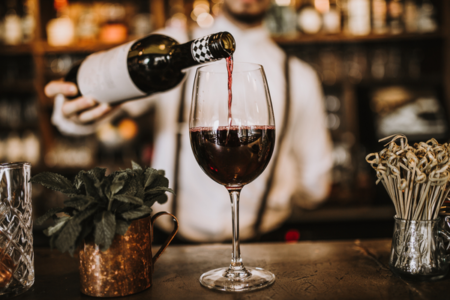 Step 1: Create a guest list. This will help you pinpoint the type and amount of wine, food, and supplies you need to gather or ship.
Step 2: Choose the wines you want to taste. You could select wines from the same region or winery if you want a sense of unity. You could also simply find a bunch of wines from all over the place, their only common feature being that they piqued your interest.
Step 3: Select your theme and gather all the necessary supplies, including some icebreakers.
Step 4: Choose your venue, a.k.a. video chat, conference call service, or even live-streaming platforms such as Facebook Live or Instagram Live.
Step 5: Send your guests wine if shipping and delivery is an option where you live. You can also just send everyone a shopping list with the wines and food pairings you want to try.
Step 6: Gather and distribute your props and materials, such as tasting sheets, wine lists, and flavor wheels.
Step 7: Hop on your video or call, make a toast and start tasting. Be sure to use your best wine snob voice as you discuss the nuances, flavors, and colors of everything you sample.
People Also Ask These Questions About A Virtual Wine Tasting
Q: What is a virtual wine tasting?
A: A virtual wine tasting is an experience that allows guests across multiple remote locations to share one virtual experience. These experiences allow people to come together across distance and time zones, sometimes virtually visiting wineries and regions they would never visit in person.
Q: How can I do my own wine tasting at home?
A: You can do your own virtual wine tasting at home by sending your guests samples of different wines and then popping into an online meeting to discuss flavor profiles.
Q: How much does a virtual wine tasting cost?
A: A professionally managed virtual wine tasting typically costs around $70-$150 per person. You may also choose to do a DIY virtual tasting for just the cost of wine, provided that other guests purchase their own bottles.
Q: How do I do a virtual wine tasting via Zoom?
A: Host a virtual wine tasting via Zoom by choosing a few wines, sending a list to your guests, and blocking off about an hour to hop on a Zoom to taste and discuss each wine. You can even explore themes to bring even more fun and personalization to your virtual wine tasting.
Q: How much wine is needed for a virtual wine tasting event?
A: How much wine you need for a virtual wine tasting is really up to your discretion. You could do a tasting with as little as 1-3 different bottles. Unfortunately, you can't share one open bottle during a virtual tasting, therefore all participants will need their own bottles, mini bottles, or cans. Keep that limitation in mind as you consider how many wines to taste.
Q: What supplies do I need to host a virtual wine tasting?
A: To host a virtual wine tasting, you'll need wine, tasting glasses, a computer, and a reliable internet connection. Some nice-to-haves include downloadable tasting sheets and specially designed tasting glasses.
Q: How long should a virtual wine tasting event last?
A: A virtual wine tasting event should usually last no more than one hour. Consider how many people will be joining you and how many wines you'll be tasting to determine your event's ideal length. Allocate at least 10 minutes per wine, so you don't have to rush the tasting and discussion.