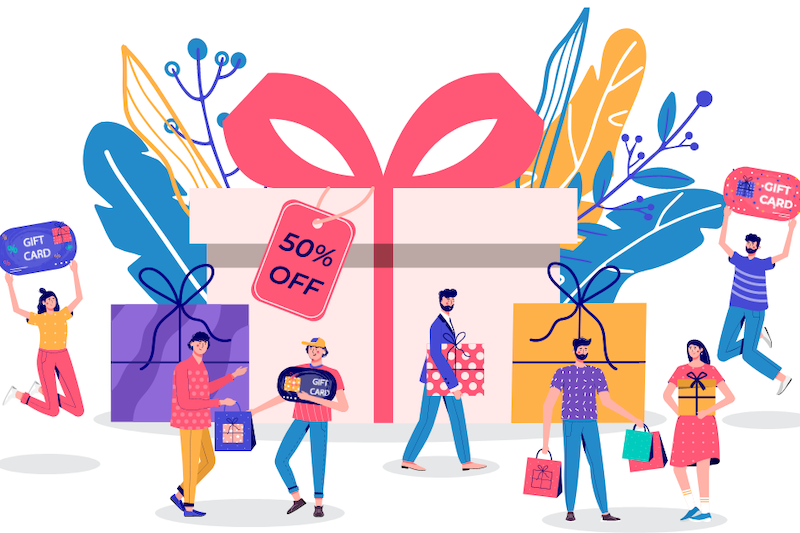 Recognition and incentive programs in the United States have experienced a shift.
We've had to explore and expand the options for corporate rewards, and while there is a plethora of programs and platforms to choose from, we're here to tell you… online corporate gift cards are where it's at!
Branded swag, tech gear, and gift baskets are still great options when it comes to corporate gifting. But they can't take their kudos and spend them on what they actually want. Corporate gift card programs come in all shapes and sizes to accommodate your business' specific needs.
Maybe for your company structure, it would work best to order corporate gift cards in bulk and have them on hand to pass out as spot rewards. When looking at your virtual workforce, sending corporate gift cards online would be a perfect way to stay engaged and connected.
The greatest benefit of offering a corporate gift card program is that you give your employees full autonomy over their rewards.
"Often when an employee receives cash, it simply goes into the large "hole" of day-to-day costs like mortgage repayments, loans or energy bills. Gift cards can allow for guilt-free spending to buy something tangible that they may have been wanting to purchase for some time such as new golf clubs or running shoes."
Millions of businesses have successfully transitioned to hybrid and remote ways of working, connected primarily by wifi hotspots, broadbands, and fibers.
Whether working virtually or in-person, so much of what we accomplish on a day-to-day basis is done from behind a screen and marked "complete" with the click of a button. Why can't your corporate gift card program be just as simple?
Newsflash… IT CAN!!
Let's run through some of the details together, shall we?
Want to become a better professional in just 5 minutes?
What is a corporate gift card program? 

A corporate gift card program can be implemented as an incentive initiative, a recognition strategy, or just a way to celebrate employee milestones and show gratitude in the workplace. These plans can be tailored specifically to your industry, your business model, and your company's core values, to attract and retain a productive and motivated workforce.
Finding the right corporate gift card platform can fuse your incentive, recognition, and rewards programs into one centralized hub. Doing so ultimately improves employee satisfaction and makes the process of managing and monitoring the singular program much easier for you in the long run.
How to start a corporate gift card program at your business in 5 Steps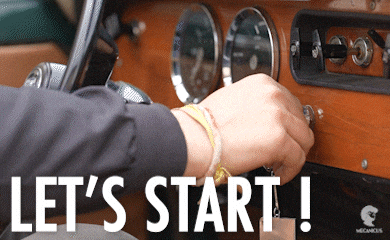 1 – Get the Boss' buy-in
No corporate-wide program stands a chance without management support. While the rewards don't have to flow from the top down, leadership is a verb. When the company leaders are supporting and promoting the program, it's easier for everyone else to get on board.
2 – Headcount and finances
Budgeting for recognition and rewards initiatives should be a priority in today's culture. The number of employees you plan to enroll makes a difference when finding the right corporate gift card program. Plan sizes vary, as do the costs, so getting these numbers in line will help ensure a successful launch and continued growth of the program you choose.
3 – Set clear parameters
Determining what you want to incentivize and setting rewards parameters help clearly define the program when rolling it out to your workforce. This is also super helpful for identifying the corporate gift card program that best meets your company's recognition needs in the next step.
4 – Window shop
Don't shy away from demos and free trials. Preview as many as you can before making a decision. Keeping step #3 in mind, you'll be able to easily recognize those that support your company's size and vision.
5 – Commit and communicate
Once you've run the numbers, done your research, and designed the ideal corporate gift card program, it's time to lock it in and roll it out. Communicate the intentions and benefits of the program to your team members, then lead by example. Most platforms offer monitoring services once your gift card account is active so you can keep an eye on the efficacy of your new corporate gift card program as it catches on.
7 High-Rated Corporate Gift Card Platforms For Companies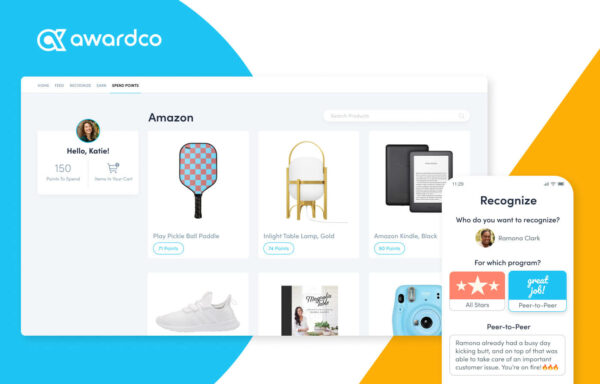 What is Awardco?
Awardco doesn't believe your employees should have to wait for a manager to recognize their hard work to feel appreciated. Since they're all in the trenches together, team members should be able to reward each other for the camaraderie and collaboration it takes to get things done each day. Their full-circle rewards programs allow everyone, at any level, to participate in real-time recognition, up, down, and across the company structure.
How this platform can support your corporate gift card program: The points system allows employees to reward each other on a peer-to-peer level, making it fun and surprisingly easy to dish out and collect points. Those points can then be used to buy products they actually want, giving your employees total ownership over their recognition and rewards cycle.
Pricing:
Awardco offers customized programs with customized pricing, so check out their demo here for more information specific to your company's needs.
Here's what one customer had to say:
"We needed something to unify our recognition programs for all our different locations, and we found that and more with Awardco." – Storey O'Barr, Recognition and Communications Specialist [Texas Roadhouse]
◉ To get started, check it out here: Awardco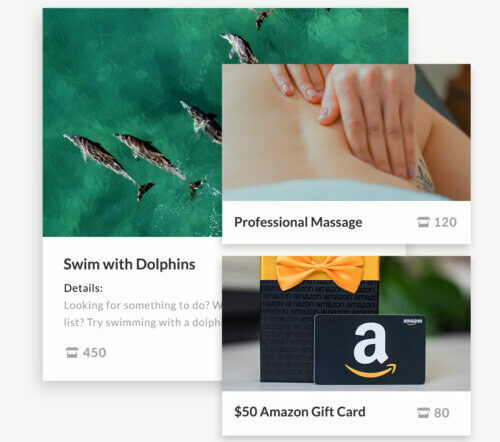 What is Bucketlist?
Bucketlist boasts an impressive 97% product satisfaction score so they must be doing more than a few things right. A simple onboarding process, a money-back guarantee, and seamless integration with a variety of the platforms you already use, just to name a few. But the big benefits to your workforce are the memories and experiences they'll keep with them forever.
How this platform can support your corporate gift card program:
People don't typically get to cross things off their bucket list by being good at their jobs. Enter… Bucketlist, allowing you to recognize coworkers with experiential rewards to help them do just that.
Pricing:
14-day free trial with no obligation to purchase at the end
Demo required before designing the perfect program for your company
Here's what one customer had to say:
"We have great engagement with it and buy in at multiple levels of the organization. It's amazing for getting to know the people within our organization and providing us with opportunities to reward them with what matters to them. We've been able to support our team members with stuff that's meaningful to them. Everything from travel, singing lessons, whale watching, volunteering and many things in-between." Bart W.
◉ To get started, check it out here: Bucketlist

What is Bonusly?
"Countless rewards options, zero markup." Bonusly offers global recognition for your teams around the world, with no upcharge passed on to you on the rewards. Their automation make it super easy for your employees to get involved and start recognizing their peers and your budget won't take a hit in the process.
How this platform can support your corporate gift card program: Your employees can use gift cards for categories like sports, food and drinks, and experiences they'll remember for a lifetime. And Bonusly offers global gift cards so logistics is never a problem.
Pricing:
Free trial – offers all the features of a paid subscription so you can take it for a test drive, but without the subscription fee
Core Plan

Perfect for small teams
Monthly – $2.70 per user, per month
Annually – $32.40 per user, per year
Rewards are purchased at face value
Pro Plan –

Small to midsize businesses
Monthly – $4.50 per user, per month
Annually – $ 54.00 per user, per year
Rewards are purchased at face value
Here's what one customer had to say:
"Bonusly has been essential during this pandemic. The platform has helped us maintain and strengthen our three core values of Grow, Execute, and Collaborate because we are still able to provide positive feedback, publicly recognize a 'job well done,' and support each other in a fun way as a global, remote team." – Victoria Copriviza, Senior Human Resources Business Partner [Wrike]
◉ To get started, check it out here: Bonusly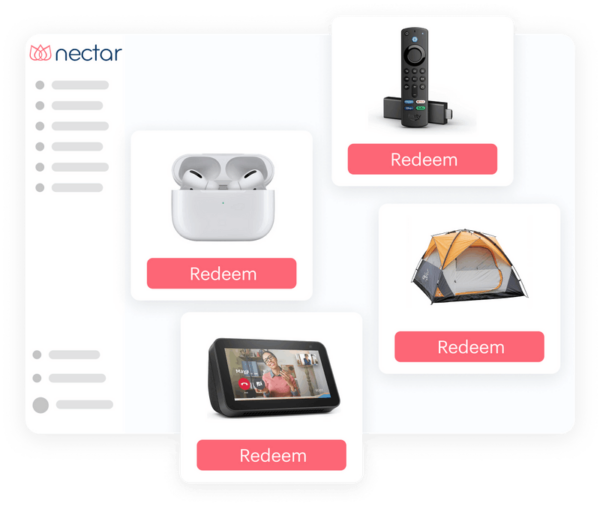 What is Nectar?
No more top-down-only recognition. Nectar is a centralized hub for all your incentivizing goals. Scan through their list of the most common awards categories or create your own. The options are endless but can all be organized and monitored under one "roof."
How this platform can support your corporate gift card program: This is the 360° rewards platform your business has been looking for. Nectar's rewards suite includes Amazon, Walmart, and other digital gift cards so employees can choose the brands they want. And their recognition platform integrates with your existing software, making the learning curve minimal and engagement easy to promote.
Pricing:
Standard Plan

$3.00 monthly, per participant
$2.75 per month, per employee with an annual billing agreement
Plus Plan

$4.25 monthly, per participant
$4.00 per month with an annual billing agreement
Here's what one customer had to say:
"Nectar has been wonderful. I've been with my company for many years and this is the BEST recognition program we've ever had. It's such an easy way to recognize peers who have gone above and beyond. Our old system was more cumbersome and people wouldn't bother taking the time. Immediately I noticed people who didn't use the old system are using Nectar." – Amy C, Operations Support [Software Solutions Unlimited]
◉ To get started, check it out here: Nectar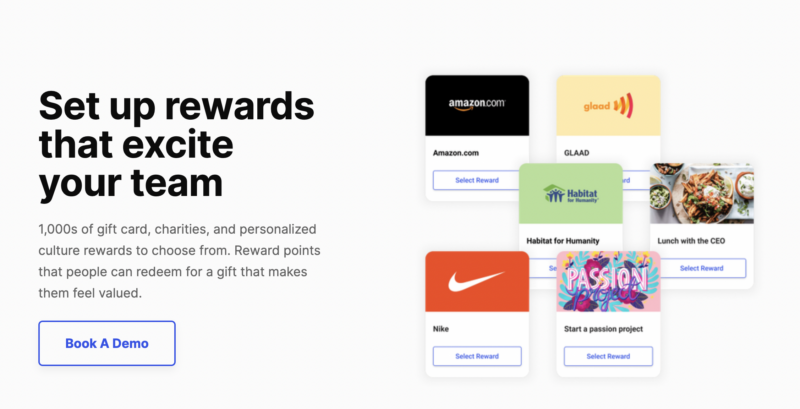 What is Assembly?
Heavy hitters like Amazon and Coca-Cola have partnered with Assembly to ensure their company cultures are positive and healthy. They offer career development tools, as well as a full recognition and rewards program. And it's all customizable to your business, to add maximum value to your workforce and empower your employees.
How this platform can support your corporate gift card program: This platform supports your company's core values and slides seamlessly into your current workflow. Assembly allows your employees to celebrate each other's accomplishments and gets your team members excited about participating in your incentives and rewards program.
Pricing:
No free trial offer, but you can explore all plan levels for free to see which best suits your company
Starter

FREE for teams of 10 or less looking to prioritize recognition
Allows your team to exchange custom culture rewards with no monthly or annual fees
Lite

Perfect for small businesses with up to 50 employees
$2.80 per member, per month when billed annually
$3.50 per member when billed monthly
Standard

Covers an unlimited number of employees
$4.50 per member, per month when billed annually
$6.00 per member when billed monthly
Premium

Also accommodates unlimited employees
Creates a recognition program that's customized to your workforce and your mission
Tip: Assembly offers budgeting calculators so you can get a pretty clear picture of the costs before committing to anything.
Here's what one customer had to say:
"With all the complications and disruptions to our daily routines due to COVID 19 in 2020, Assembly was a key part of continuing employee engagement throughout these difficult times. We are approaching the end of our first year with Assembly and looking forward to continuing the partnership into 2021." Shannon Townsend, Sales Execution Manager [Coca-Cola]
◉ To get started, check it out here: Assembly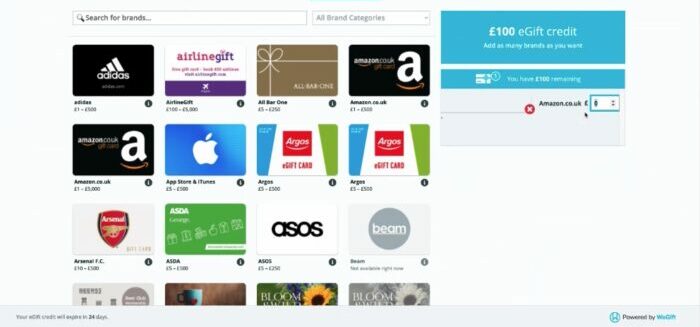 What is WeGift?
Whether you're searching to accommodate a large, global staff, or a fresh, new start-up, WeGift can manage your rewards and scale with your organization. Their multilingual and multi-currency platform easily supports a multicultural workforce, making it easier for your teams to engage and empower one another, near or far.
How this platform can support your corporate gift card program: WeGift proudly offers "the world's largest catalog of digital cards" for your employees to choose from. They've got brand options for days and even a cash-out alternative in case employees want to use their rewards dollars with other companies. Giving employees options to spend where they really want, incentivizes your corporate gift card program in itself.
Pricing:
Request a demo and create a free account to snoop around and check things out
Only pay for the rewards that are sent
No monthly or annual subscription fees
Here's what one customer had to say:
"WeGift's been incredible. The relationship side of things is absolutely perfect, we have a really strong relationship. That's been one of the key drivers, I think, over the last couple of years." Cai Mulins, Head of The Affiliate Team ; Vodafone
◉ To get started, check it out here: WeGift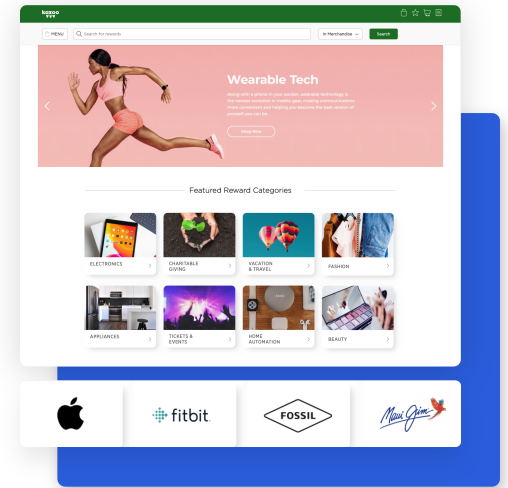 What is Kazoo?
Kazoo is a full employee experience platform, complete with recognition programs to increase engagement and drive stronger employee retention. In fact, recognition and incentives are two of the six key components built into each personalized program. They offer you a customizable solution with employee incentives and rewards that support your company's culture.
How this platform can support your corporate gift card program: The variety of available rewards Kazoo offers guarantees an inclusive experience. Regardless of your employees' interests, your team dynamics, or the diversity of your workforce, Kazoo believes "your employees deserve a better work experience" and they're amped and ready to design it with you.
Pricing:
Growth Plan

Covers 10 – 250 employees
$5.00 per employee, per month, billed annually
Standard Plan

Best for 250 – 1000 employees
$4.25 per employee, per month, billed annually
Here's what one customer had to say:
"Kazoo has really unified everyone. From hourly employees all the way to the top, Kazoo has the power to let people know that their work doesn't go unnoticed." – Katie Ferguson, Enrichment Coordinator [Goodwill AZ]
◉ To get started, check it out here: Kazoo
Conclusion
In case you somehow missed the memo, we're very much living, breathing, and working in a digital era. It's estimated that 76% of US adults shopped online in the first quarter of this year. Sure, a global pandemic likely played a big role in that drive, but it's undeniably shifted the way we operate in 2023.
Whether you're interested in bulk gift cards, incentivizing employee rewards, or having physical gift cards on hand, corporate gift card programs are here to bridge the gaps and keep your teams connected and thriving.
People Also Ask These Questions About Corporate Gift Card Programs
Q: What are the benefits of setting up a corporate gift card program?
A: The benefits of setting up a corporate gift card program are improved employee engagement and retention, a culture of appreciation and recognition, increased team motivation, and maybe even tax savings for your business. Your hybrid or remote teams can also benefit from egift cards so everyone is covered.
Q: How do I choose the right corporate gift card to send?
A: You choose the right corporate gift card to send by knowing what your recipient is interested in. You really don't want to send a gift card for waterskiing lessons to a coworker who can't swim, so knowing your audience is important. If you're not sure, go with a simple Visa, Mastercard, or American Express gift card that can be swiped basically anywhere, just like a credit card.
Q: Can you order corporate gift cards in bulk?
A: You can order corporate gift cards in bulk with some corporate gift card platforms. Do your research to find the one that best suits your business needs. For a detailed list, explore our top-rated tools for setting up a corporate gift card program at your organization.