"I know it's only Monday, but I can't wait for the weekend."
Unfortunately, statements like the above have become more popular than ever in recent years.
While there are many contributing factors to this, a major factor is that many companies have yet to perfect the digital employee experience and keep up with the rise of hybrid work models.
A poor employee experience leads to low levels of employee engagement, decreased productivity, and higher turnover rates which obviously is not great for a company's bottom line. However, building out a successful employee experience strategy is no small feat! Luckily, there are a plethora of remote work software and employee experience platforms saturating the market today.
In a hurry? These are some of our favorite employee experience platforms to check out:
Before we dive further into those platforms below, let's take a step back to look at the current state of work in today's constantly changing work landscape.
Gallup's 2022 "State of the Global Workforce" report found that merely 21% of employees are engaged at work and only 33% of employees are thriving in their overall well-being. Not exactly a recipe for business success, right? In that same study, Gallup found that employees are even more stressed today than they were in 2020 (the previous all-time high).
Whether the stressors are personal or professional, it's clear that the workforce has gone through massive changes in the past few years, and with that, levels of stress have increased.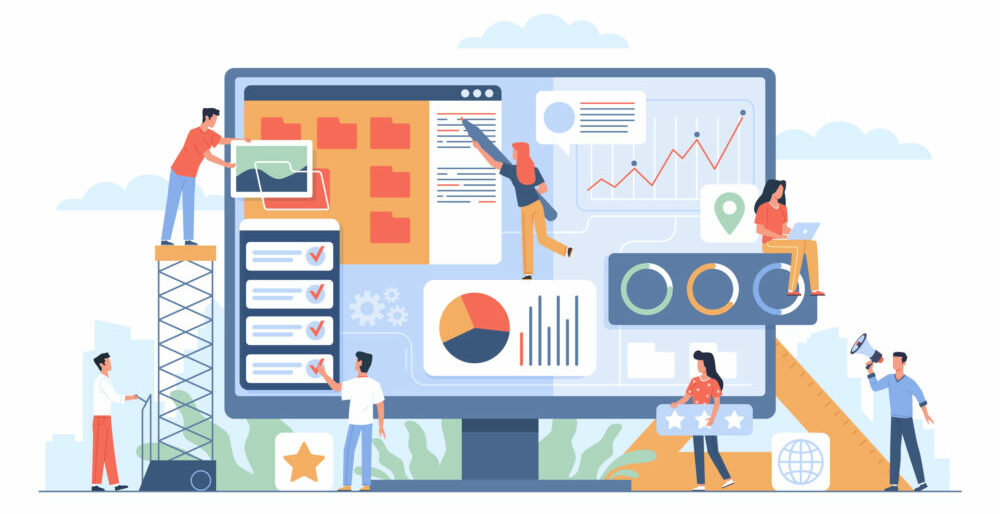 Companies that offer a strong employee experience across the employee lifecycle will help counteract that trend by cultivating an employee-first mindset in all that they do.
Which leads us to our pressing topic for exploration: What exactly does a good employee experience look like? And are there tools or software in the market that can help me strengthen it? The answer is a resounding YES! Keep reading to learn more about employee experience software and how it can help you.
Want to become a better professional in just 5 minutes?
What Is Employee Experience Software?
📖 Let's first start by defining the employee experience:
The employee experience is the aggregation of all of an employee's touchpoints throughout their time working at a company. It includes everything from recruitment to offboarding and everything in between. These touchpoints are often referred to as employee experience lifecycle stages and include Recruit, Hire, Onboard/Train, Engage, Perform, Develop, and Separate.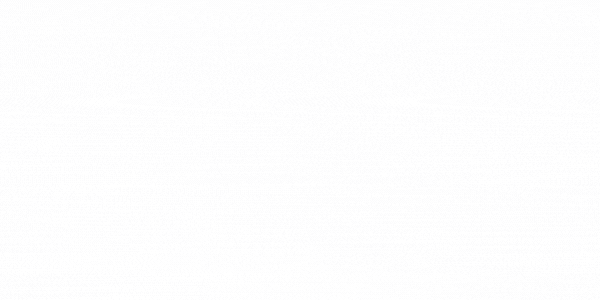 Now that we have a better handle on what the employee experience is, let's flush out what employee experience software is and how it can help create a positive work environment. Generally speaking, employee experience software provides tools for improving the employee experience through employee feedback, recognition, and appreciation.
Most of these platforms offer core tools to engage remote employees, hybrid, and in-office employees alike. Employee experience platforms seek to improve employee engagement and provide HR and leadership with the insights needed to do just that.
---
12 Employee Experience Software Platforms For Teams 
Best Suited Employee Experience Lifecycle Stages: Engage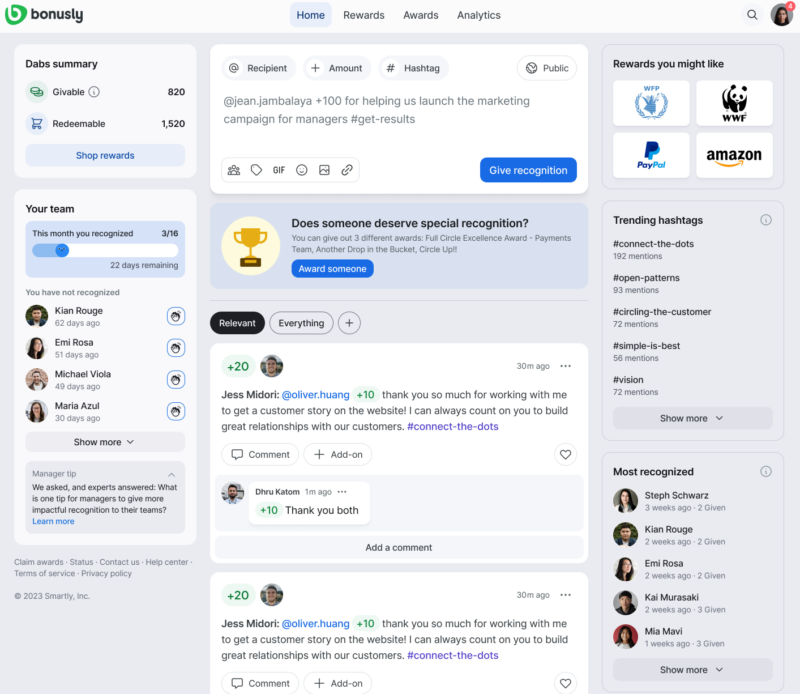 What is Bonusly? 
If you're shopping around for effective employee engagement ideas, we recommend adding Bonusly to your shopping cart. Bonusly is a stellar employee engagement software centered around employee appreciation, recognition, and rewards.
Every month, your employees are given a balance of reward points to send to their colleagues via public shout-outs in recognition of their hard work and collaboration. Employees can engage with these public shoutouts and then redeem their aggregated award points for actual reward gifts all within the Bonusly platform.
Why is this employee experience software important?
With Bonusly, you can utilize their ever-expanding catalog of features with recognition feeds, wellness check-ins, and even employee pulse survey options. We all know the importance of work life balance, so it's critical that you're checking in with your employees throughout the year to gauge their overall well-being. Bonusly also has existing templates you can customize to launch effective employee surveys and view the insights that follow.
Best Suited Employee Experience Lifecycle Stages: Engage, Develop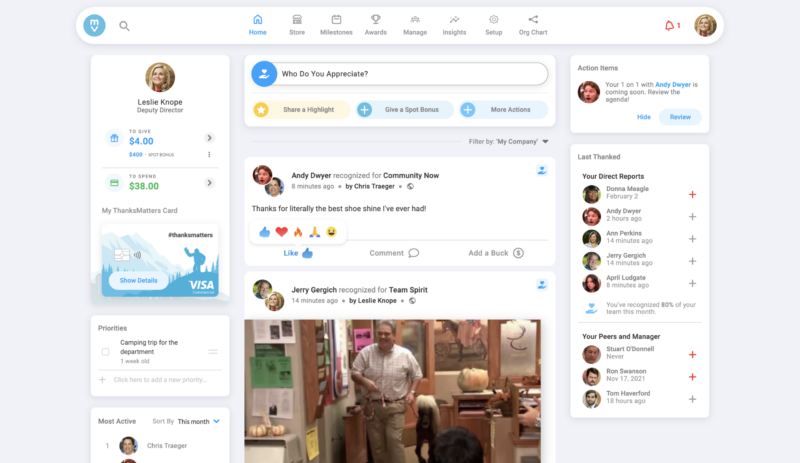 What is Motivosity? 
If you're wondering how to motivate your employees, look no further. As the name suggests, Motivosity is an awesome employee engagement, recognition, and reward platform that will serve as an everyday morale booster and motivator for your employees.
In this employee experience platform, employees can give and receive shoutouts with redeemable reward points attached. Fellow colleagues can view and react to these posts in real-time, encouraging employee engagement across workstreams and creating a collaborative user experience. Motivosity also seamlessly integrates with many HR tools & platforms, Slack, and Microsoft Teams, and offers a convenient mobile app.
Why is this employee experience software important?
Rather than guessing what gifts or rewards your employees would like, Motivosity places the power of choice directly in your employees' hands. Through the ThanksMatters card, as employees receive appreciation or milestone rewards, they can immediately spend that reward balance on items they truly want.
🤓 Learn more about their ThanksMatters card here.
Best Suited Employee Experience Lifecycle Stages: Engage, Perform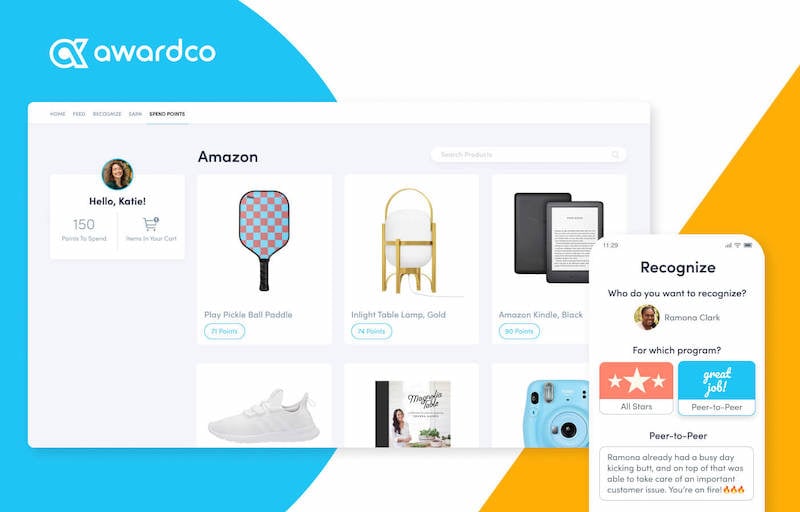 What is Awardco? 
Awardco is an employee engagement software that offers a multitude of ways to reward your employees. The platform features recognition, rewards, service awards, and incentives all in one user-friendly experience. Through Awardco's partnership with Amazon Business, your employees can choose from millions of reward options that are delivered quickly via 17 global fulfillment centers & services to over 100 countries.
Employees can also redeem their reward points for experiential rewards, digital gift cards, and so much more. To celebrate service award milestones, Awardco also offers personalized and auto-compiled digital MemoryBooks that feature messages & photos from throughout your employee's time at the company.
Why is this employee experience software important?
Awardco provides your employees with the incentive to go above and beyond in their roles and helps bolster employee retention. Awardco Pay is a reward compensation program that can be utilized throughout the year to reward your employees on an ongoing basis. Given in addition to regular salary, Awardco Pay can be distributed to employees as a holiday bonus, monthly reward, anniversary pay, or wellness pay.
🤓 Explore more about how you can utilize Awardco Pay to better your employee experience!
Best Suited Employee Experience Lifecycle Stages: Engage, Perform, Develop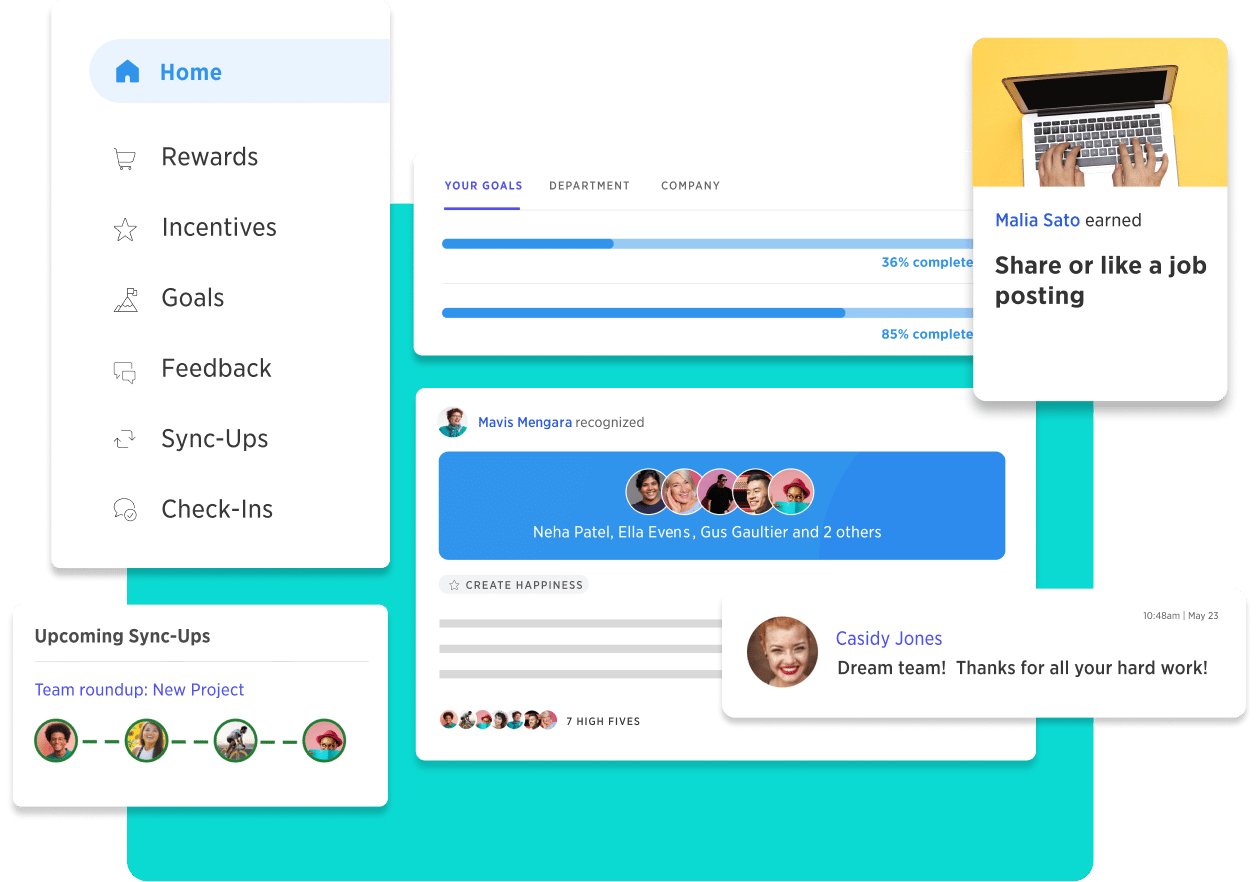 What is WorkTango?
WorkTango is a one-stop shop when it comes to employee experience platforms. They have a robust tri-fold approach to their offerings: recognition & reward, employee surveys & insights, and goals & feedback so you can utilize each of these levers to create a multi-faceted employee experience.
Through WorkTango's employee recognition and employee survey functionalities, employee engagement becomes a known priority for overall company success. This tool's goals & feedback functionality helps employees track their performance against core KPIs and continue their professional development journey within a single employee experience platform.
Why is this employee experience software important?
You can tell that WorkTango really cares about the employee experience and places the employee at the forefront of all that its platform offers. If you're looking to gauge your employee wellbeing levels or trying to identify ways to improve employee satisfaction, WorkTango's employee survey offering provides you with valuable and actionable insights straight from the source.
🤓 Click here to learn more.
Best Suited Employee Experience Lifecycle Stages: Engage, Perform, Develop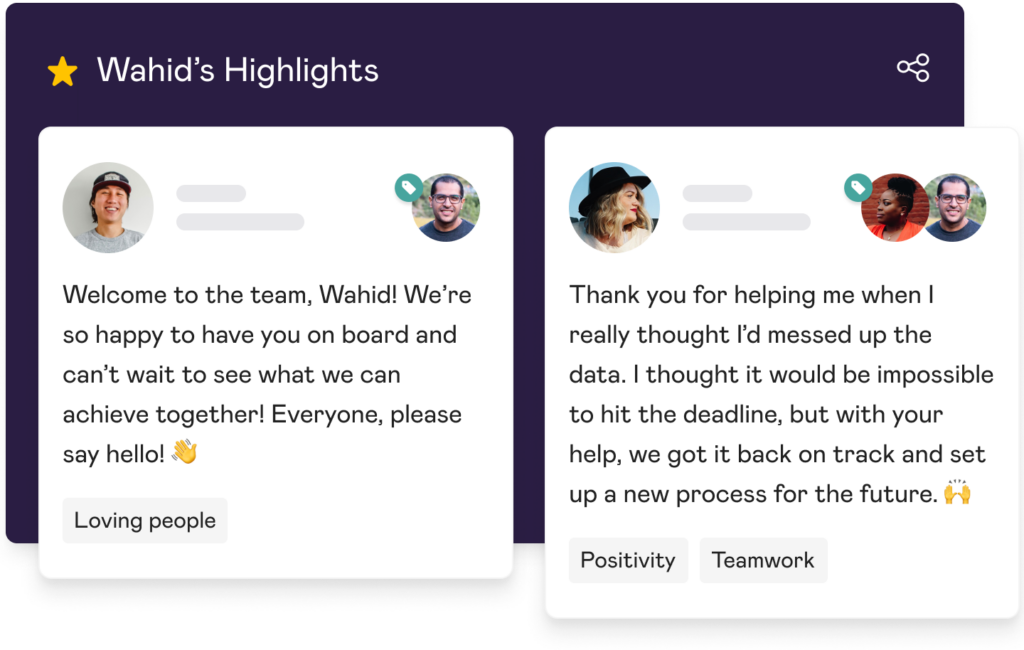 What is Mo? 
Mo is a stellar online collaboration tool that places an emphasis on the employee experience and encourages engagement across workflows. Mo is short for Moments. Within the platform, any user can share a Moment to celebrate a team's success, recognize a particular team member, communicate key company updates, and much more!
You can also build and launch your customizable rewards & recognition offerings with easily redeemable vouchers from Amazon, ASOS, and many more. Or lean into your unique company culture by creating a unique company award like lunch with the CEO. Mo Work also features a Nomination function in which users can nominate star leaders and colleagues who are embodying company values and make awesome contributions.
Why is this employee experience software important?
It's far too easy for employees to feel like their wins aren't recognized or celebrated. With Mo Work's Boosts feature, users are sent customizable prompts that will boost the sharing of Moments. Consider it a friendly nudge to encourage team members to share and celebrate the everyday wins that are often overlooked.
🤓 Check out more details regarding Mo here!
Best Suited Employee Experience Lifecycle Stages: Recruit, Engage, Perform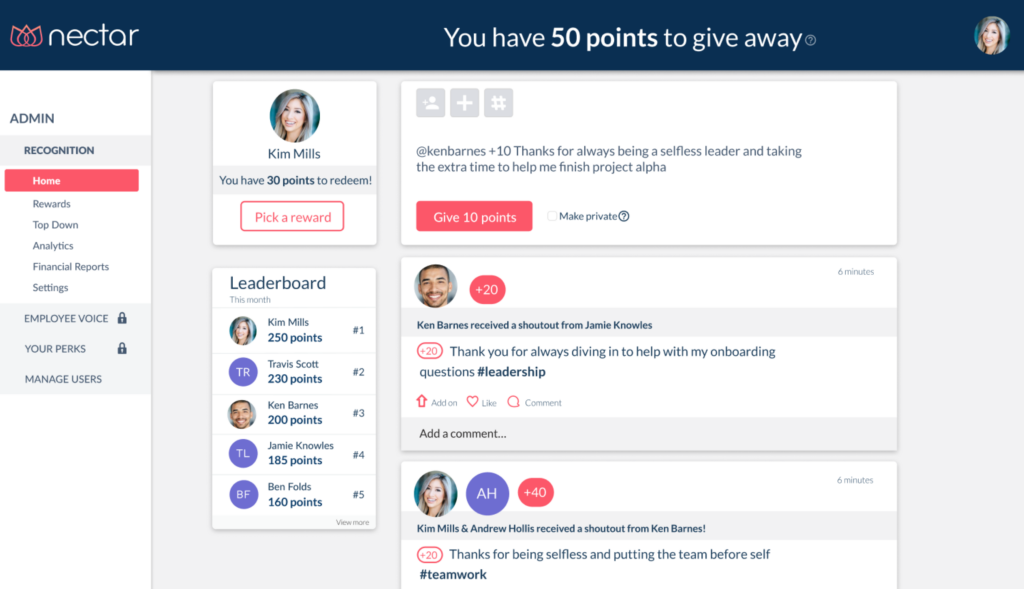 What is Nectar?
Looking for employee recognition ideas? Nectar's intuitive employee experience platform places everything you need to recognize and reward your employees at your fingertips (and theirs!). Through Nectar's recognition platform, employees can post shoutouts to team members that include Nectar points and even a hashtag showing what company value was brought to life.
Employees can then redeem these points for the reward option they prefer: Amazon integration, digital gift cards, branded company swag, charitable donations, or a custom reward that you create. You can also schedule Nectar points to automatically send in celebration of key employee milestones such as anniversaries and birthdays.
Why is this employee experience software important?
Nectar's Challenge feature offers a fun and effective way to rally and incentivize your employees around company initiatives. Once an employee completes a posted challenge, they earn Nectar points that they can then redeem for a reward. You can create company-wide challenges around health and wellness, company compliance training, volunteer opportunities, and so much more. Utilize Challenges to help support your recruitment efforts by rewarding your employees with referral bonuses or reposting job openings.
🤓 Learn more about rallying your employees around

Nectar

!
Best Suited Employee Experience Lifecycle Stages: Onboard/Train, Engage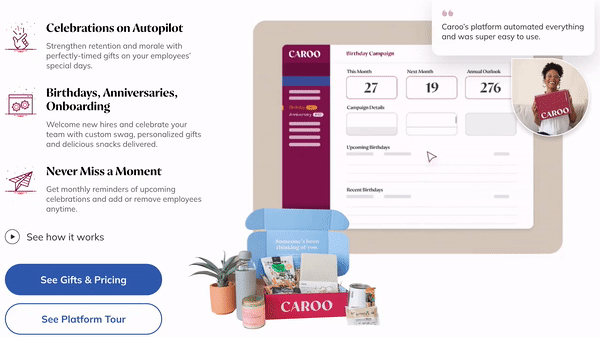 What is Caroo?
Caroo is the ultimate corporate gifting platform. Whether you're looking to surprise and delight during the onboarding process, sourcing gifts for an upcoming corporate training program, or simply looking for a fun employee recognition idea, Caroo has the perfect gift for any occasion and every employee milestone. The platform offers a variety of expertly curated themed gift boxes containing high-quality items that your employees will love.
You can even offer CustomSwaps where your employees can view the box items and swap for preferred items if they chose to do so. Caroo also offers branded swag items so that your new hires and existing employees alike can rock their company pride in style.
Why is this employee experience software important?
With Caroo Milestones, you'll never miss a key employee milestone such as onboarding, work anniversaries, or birthday again. Their automated gifting feature ensures that employees receive their milestone recognition gift promptly so that your employees feel appreciated during important moments throughout their time at the company.
🤓 Click here for more details on Caroo.
Best Suited Employee Experience Lifecycle Stages: Onboard/Train, Perform, Develop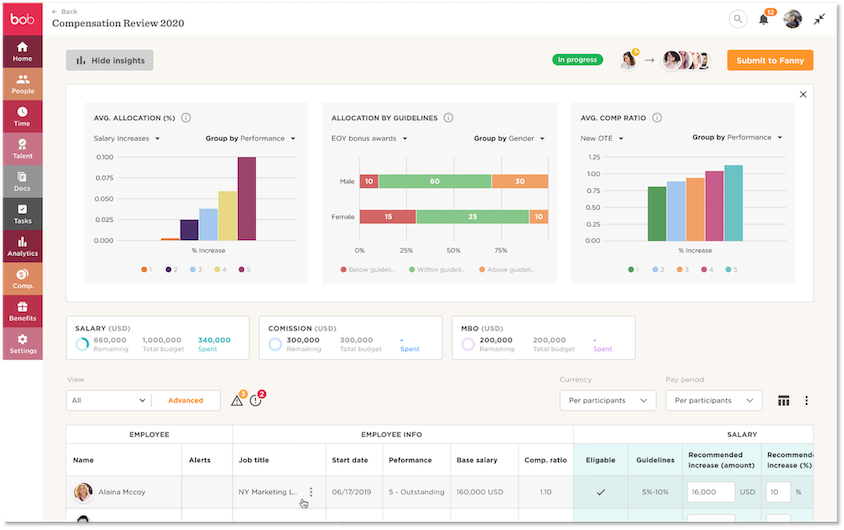 What is Bob?
Bob is an elevated HRIS platform that is not only helpful for HR, but for managers and employees as well! In addition to core HR functionality such as compensation, time/attendance tracking & payroll, Bob provides an automated onboarding experience that carries over into performance tracking.
Admins can also launch surveys to gain insights and feedback from employees at various stages in their employee lifecycle. Through these surveys and analytics, employees' voices are not only heard but welcomed and valued.
Why is this employee experience software important?
The more you can automate and streamline your core HR functionalities and processes, the more your HR team can focus on more strategic projects and larger company initiatives. Bob allows for just that by lifting most of the admin work off HR's plate.
🤓 Request a demo to learn more about Bob and how they can improve your employee experience.
Best Suited Employee Experience Lifecycle Stages: Engage, Perform, Develop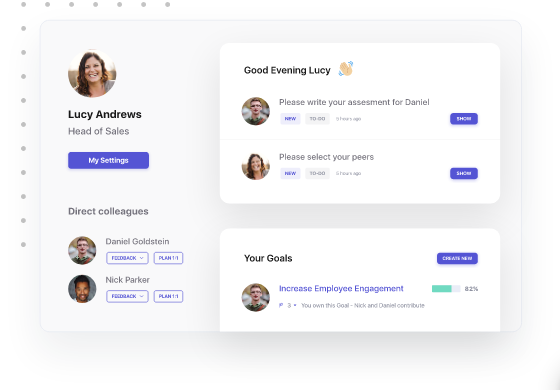 What is Leapsome? 
Leapsome is a people enablement platform that helps bridge the gap between performance tracking, employee engagement, and learning.
With 5 key features (Perform, Align, Engage, Learn, & Reward), Leapsome creates a streamlined employee experience no matter their physical location and is easily integrated with existing HR technologies and workflow tools such as Slack, Calendar, Jira, and Teams. Some key functions that Leapsome helps to support include performance reviews, goal tracking, engagement surveys, onboarding & learning tools, and compensation & career growth framework.
Why is this employee experience software important?
Leapsome truly cares about the success of its customers. You'll be provided with a dedicated customer success manager who will be with you to support implementation and beyond. This also includes regular check-ins and periodic business reviews to chat about successes and strategic future goals with the Leapsome platform.
🤓 Learn more about Leapsome's customer experience and see if it may be the right fit for you!
Best Suited Employee Experience Lifecycle Stages: Engage, Perform, Develop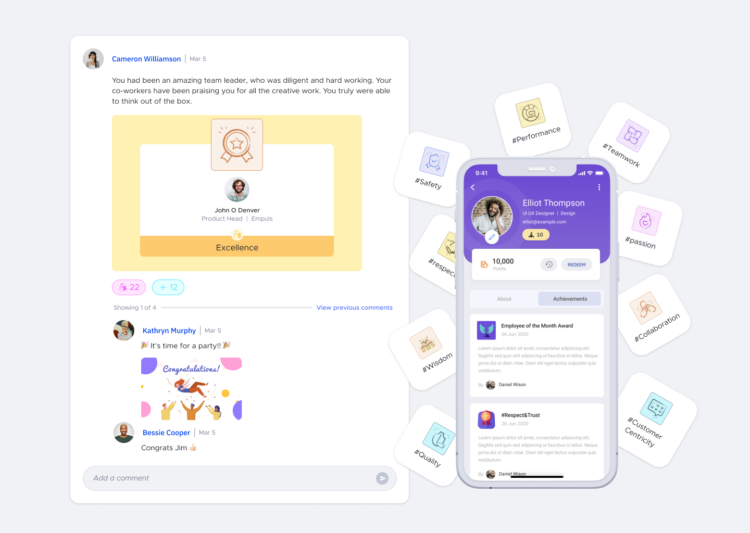 What is Empuls?
Empuls is a robust employee intranet software that offers 5 major buckets of functionality: Connect & Align, Listen & Act, Recognize & Reinforce, Reward & Applaud, and Save & Delight. Think of it almost like an internal social network for your company.
Employees log in and can engage with recent posts, view celebration moments – such as new hires, anniversaries, and birthdays, – send rewards, and of course, view & redeem their own rewards. Admins also have visibility into cohesive reporting features, can manage their gifting budgets, send gifts, and adjust their organization's settings all within the platform as well.
Why is this employee experience software important?
Empuls features an AI-driven engagement bot called, Em, that interacts with your employees via friendly nudges encouraging participation within the platform. Em can also help to automate more redundant HR-related tasks too.
🤓 Learn more about Em and the Empuls platform by simply clicking here.
Best Suited Employee Experience Lifecycle Stages: Recruit, Hire, Onboard/Train, Engage, Perform, Develop, Separate
What is Kallidus?
Kallidus truly is an all-in-one employee experience platform that touches every stage of the employee experience lifecycle. You can utilize Kallidus to recruit, hire, onboard & train your new hires all from within their platform. Employees can apply for open jobs and HR has visibility into how many candidates are in their queue for open roles, push them forward in the process, and send onboarding & learning instructions once hired.
Kallidus also functions as an LMS (Learning Management System) where employees can complete compliance training, self-led learning modules, and much more! Kallidus can also be used for performance management and development tracking as well.
Why is this employee experience software important?
Who better to tell you about how Kallidus has helped their business than the businesses themselves?
🤓 Check out Kallidus' collection of case studies to get a better idea of how Kallidus can help improve your employee experience.
Best Suited Employee Experience Lifecycle Stages: Recruit, Engage, Perform, Separate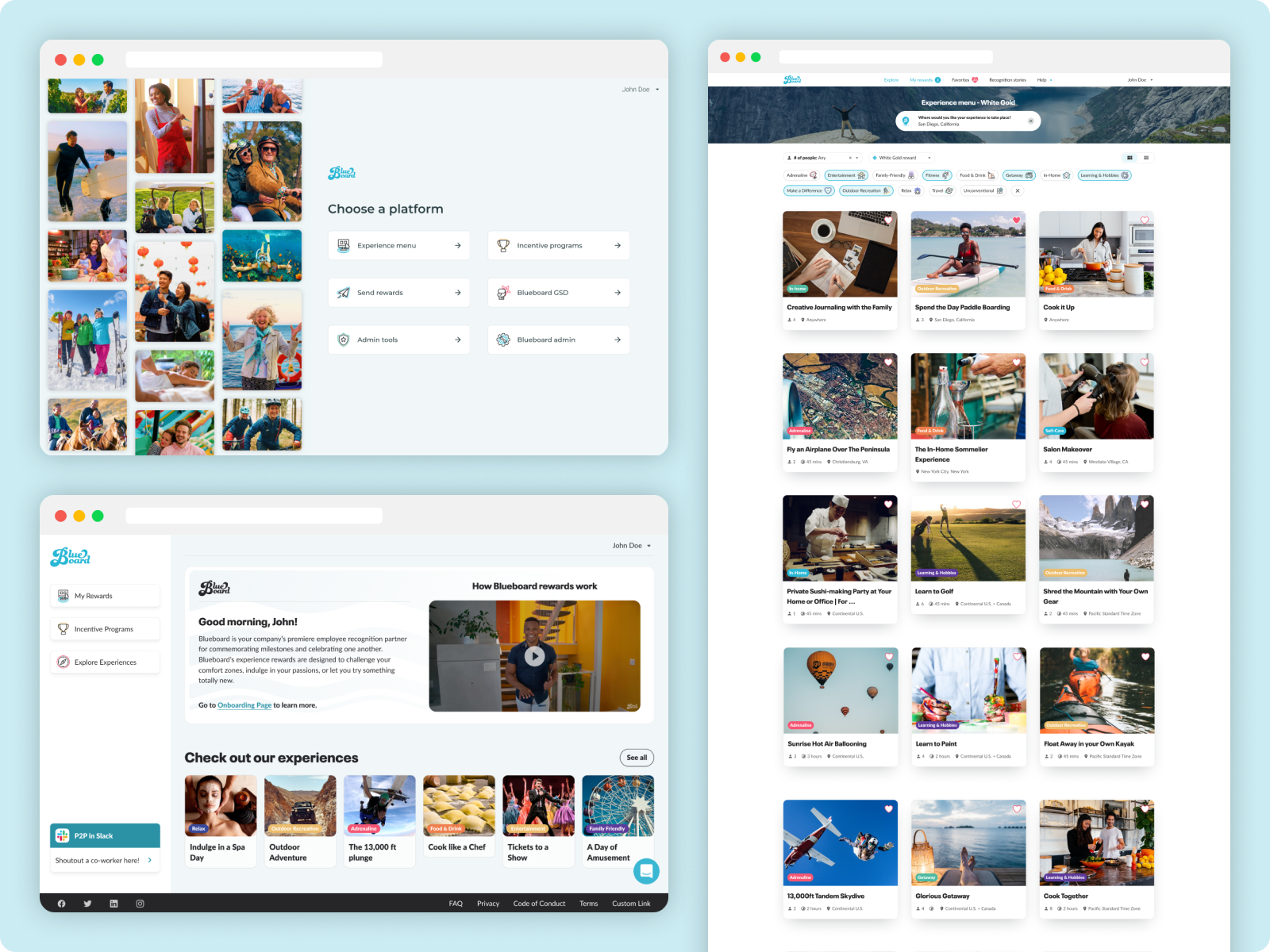 What is Blueboard? 
Offering the world's largest marketplace of experiential employee rewards, Blueboard makes it easy to reward employees with meaningful, memorable experiences at scale.
From spa days to bucket list trips to outdoor adventures or a day at the zoo with the family, rewarding with Blueboard means rewarding with quality time and the power of choice. An easy-to-use platform and unique concierge service empower you to deliver impactful rewards for every recognition moment.
Why is this employee experience software important?
With all the bells and whistles you'd expect of an enterprise tool, Blueboard has everything needed to boost engagement and performance across multi-generational, global workforces. What sets Blueboard apart is a celebrated concierge and customer team that personally curates every single experience for your recipients.
If you're looking to shake things up and find something a little more outside the box, then Blueboard is right up your alley.
---
What Features Should Employee Experience Tools Have?

1) Simplify HR processes & people management 
The employee experience begins with recruitment and onboarding. Employee experience platforms help Human Resources kick things off on the right foot by automating as many onboarding steps as possible and standardizing the employee onboarding experience.
2) Provide ways to recognize & reward employees
It can take far too long to acknowledge employee accomplishments and milestones. Or even worse, these moments aren't recognized at all. Employee experience software helps ensure key milestones and accomplishments are celebrated & rewarded on time.
3) Track performance against KPIs
Whether tracking performance against company goals or individual KPIs, many employee experience platforms offer some way to measure and track employee performance goals & support employee learning and development.
4) Easily facilitate employee feedback 
Throughout every stage in the employee experience lifecycle, it's important that employees feel heard. Periodic surveys help to gauge employee engagement levels and provide your employees with the opportunity to share their experiences.
5) Deliver valuable & actionable insights
What good are surveys if they don't provide you with reporting dashboards & actionable metrics and insights? Employee experience software should have some sort of reporting or analytics functionality to provide leadership with focus areas for continual improvement.
---
What is the Employee Experience Lifecycle?
The employee experience lifecycle represents each touchpoint in an employee's journey at a company.
This lifecycle includes:
✅ Recruit
✅ Hire
✅ Onboard/Train
✅ Engage
✅ Perform
✅ Develop
✅ Separate
---
People Also Ask These Questions About Employee Experience Software 
Q: How does software improve the employee experience? 
A: Software helps improve the employee experience by automating HR tasks and providing employee appreciation tools such as rewards & recognition functionality which all bolster overall employee engagement.
Q: Why is it important to use employee experience software? 
A: It's important to use employee experience software because they help standardize and automate core HR and performance functionalities. This leads to high levels of employee engagement, retention, and productivity.
Q: What are the different types of employee experience platforms?
A: There are many different types of employee experience platforms. Some focus on one employee touchpoint such as onboarding and others specialize in multiple facets of the employee experience. In general, employee experience platforms focus on optimizing the HR experience, sourcing employee feedback, providing opportunities for performance check-ins, and offering ways to recognize and reward employees.
Q: Which tools can help to improve the employee experience?
A: While there are many tools in the market, we recommend using tools that can be easily adopted by your team. Getting buy-in is extremely important when it comes to improving your employee experience.