What is the value of a memory?
That can be harder to quantify, but oftentimes, the answer is that memory is priceless. On the other hand, a material thing fades in value, loses its shine, and frequently ends up unused.
Think about the happiest times of your life. Whether it was an amazing first date, a career milestone, or something else, it's always the experience you'll cherish the most.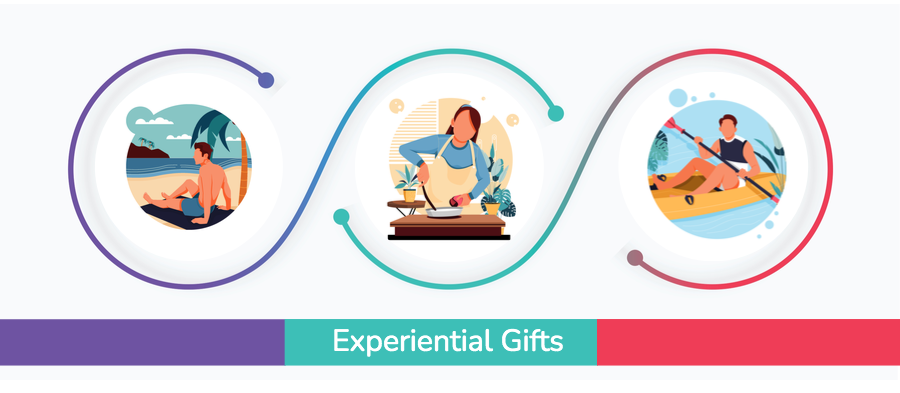 According to a San Francisco State University study, people who spent money on experiences instead of material items were happier and more satisfied with their purchasing decisions.
"76 percent of all consumers would rather spend their money on experiences than on material things."
That's why the best gift you can give to someone is an experience. For as hard as your team works, it's important for them to have just as much time to play. Some people enjoy relaxing, others like learning new skills.
The HR experts at SnackNation developed this list for your team so that no matter where they fall on that spectrum, you can give them an experiential gift and reward they'll never forget.
Check these unforgettable experiences out to find something your team can enjoy for a lifetime!
In case you had any questions before we jump right in…
What are experiential gifts and rewards?
Experiential gifts and rewards are gifts that involve actions and experiences as opposed to simply giving someone objects. A truly memorable reward can give a hardworking member of your team the opportunity to experience something that they would not normally plan or book themselves. Give them a chance to live through something magical. They deserve it.
What are the benefits of sending experiential gifts?
The main benefit of sending experiential gifts is how fulfilled the recipient will be when kayaking, bungee jumping, or whatever activity you've set them up to do, which will in turn, increase their engagement and loyalty. Another benefit is that, when the entire team is gifted with an experience, it becomes an instant team building activity.
Want to become a better professional in just 5 minutes?
Page Contents (Click To Jump)
In-Person Experiential Gifts & Rewards
"For bonding over music"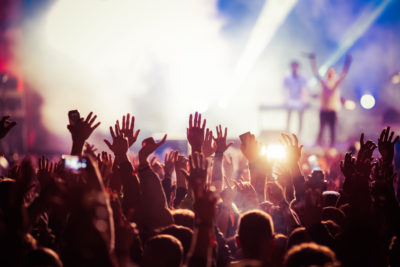 What it is: The VIP Concert allows team members to see their favorite artists live in concert!
Why we love it: Music and scent are two of the most powerful memory enhancers in existence, which is why people will pay loads of money to spend a few hours watching musicians playing their favorite songs. Now your team can experience that same thrill and bond over live music!
Find it here: VIP Concerts
"For mystery-solving team building"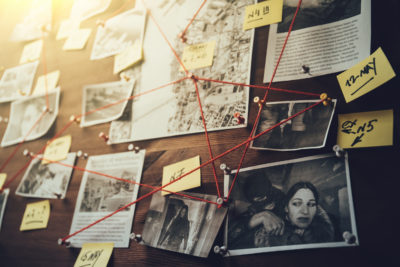 What it is: The Crime investigator is an interactive activity to rally the team together to solve crimes by hunting for evidence, analyzing clues, and engaging their collective IQ.
Why we love it: Every individual on the team is given access to crime scene evidence and props, crime-solving information packets and materials, and event photos and media after it's all said and done.
Find it here: The Crime Investigators
"Beer lovers utopia"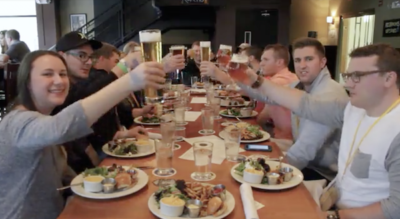 What it is: City Brew Tours will give you the best "beer-centric" experience by offering all-inclusive tours and access to some of the best breweries in the country.
Why we love it: Imagine this: amazing food, freshly-brewed beer paired with history and knowledge. Who wouldn't love that? City Brew Tours is one experience that every beer lover should definitely not miss!
Find it here: Beer Tour Through The City
"A real-life video game"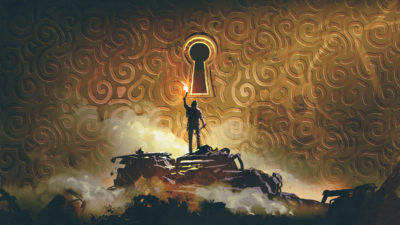 What it is: Giving Back is a multi-option experiential package. These location-based puzzles encourage participants to explore places from a sleuth's perspective.
Why we love it: Planted actors can appear to be anyone from a superhero to a runaway bride. Meanwhile, teams work together to execute heart-racing tasks and take photos and videos. Giving Back is basically like a video game come to real life!
Find it here: Giving Back
Pro-Tip: Take this experience gift to the next level with a curated one-of-a-kind employee care package through
Virtual Experiential Gifts & Rewards
"Paris, la ville lumière"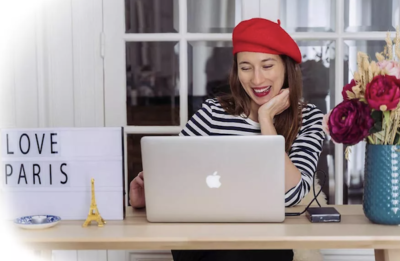 What it is: With the Virtual Trip to Paris they'll get to be a Parisian for a day. This virtual team building activity allows them to discover the beauty of Paris and taste the city all from the comfort of their own home.
Why we love it: Take a virtual stroll along the streets of Paris, learn about its history, have a laugh over rib-tickling Trivia games and icebreaker questions with your team, and learn hilarious French vocabulary. At the end of this trip, you'll go  "J'aime Paris" all the way!
Find it here: Virtual Trip to Paris
" The game of patience"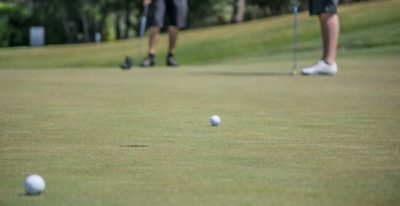 What it is: Fore!! Alert: With an in-home golf simulator, only the Golf Getaway At Home allows you to practice your swing while staying put in the comfort of your own abode.
Why we love it: You can enjoy the game of the riches and sharpen your skill at home with the Golf Getaway. Be your own Tiger Woods. Every day. Any day.
Find it here: Golf Getaway At Home
"We are all winners here"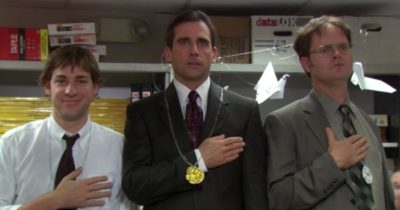 What it is: This is your chance to beat the famous Michael Scott! Virtual Office Olympics is a friendly team building competition where everybody wins in the end. It's the perfect gift for competitors.
Why we love it: Teammates put their cooperation skills to the test as they go for gold! Olympic-style trivia and challenges help them work on their communication, collaboration, and competitive nature.
Find it here: Virtual Office Olympics
Corporate Experiential Gifts & Rewards
"The customizable experience for employees"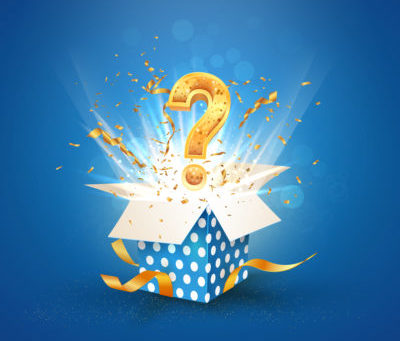 What it is: Experience In A Box is part experience, part material thing. The idea behind the Experience In A Box is that experiences can be custom curated to serve the tastes of the employee or coworker.
Why we love it: Who doesn't love totally unique, fully customizable experiential gifting? That's exactly what your team or loved ones will receive out of the Experience In A Box!
Find it here: Experience In A Box
"I'm a survivor"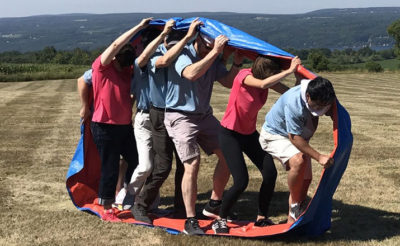 What it is: Inspired by the famous "Survivor" TV show, this fun outdoor team bonding experience will have everyone have a blast while knocking down physical and mental challenges.
Why we love it: Corporate Castaways Champions will be crowned! Which tribe will it be?
Find it here: Corporate Castaways
" A gig to dig"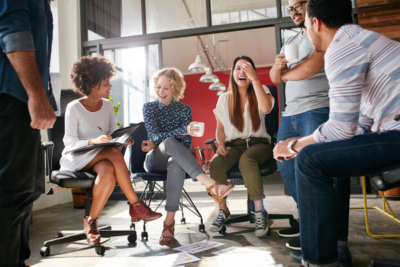 What it is: A Night of Comedy is the sort of great gift idea that will leave your team talking about it for weeks to come. This experience is a great way to relieve stress and wind down.
Why we love it: You'll enjoy a night of laughter from your favorite comedian.
Find it here: A Night of Comedy
" For effective conference meetings"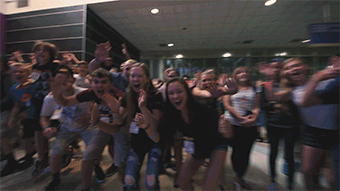 What it is: Now, let's be honest here. Conference meetings are not always fun, but what if you mix business with pleasure? Thanks to Go Game's fun activities, this can be done easily. Conference Games is what you need to make sure your team acquires the meeting's objectives while staying engaged and having fun.
Why we love it: When it comes to learning, "experiential" is the magic word. No more boring lectures. With Conference Games, you will not want the conference to end, and when it finally does, you will have had a ball and learned just as much.
Find it here: Conference Games
Unique Experiential Gifts & Rewards
"Queen coming through!"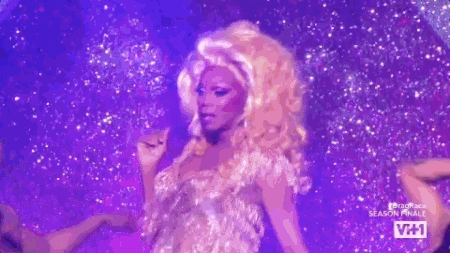 What it is: Virtual Bingo and an extravagant drag show should be enough for you to hop on that Zoom call and live the Drag Show Virtual Experience. Participants will take part in a live Bingo game while enjoying quite the show by an incredible drag queen
Why we love it: You can have healthy bar snacks and drinks shipped to you. Also, you get to choose a celebrity impersonator to take this virtual experience to a whole new level.
Find it here: Drag Show Virtual Experience
" La tomatina, amigos!"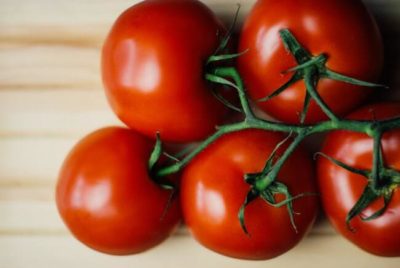 What it is: Tomato festival in Valencia? Count me in! This juicy, distinguished tomato throwing festival is probably one of the best experiential gifts you'll ever receive. Live the tomato throwing experience and soak in a puddle of tomato pulp.
Why we love it: It's insanely unique and fun. Now,don't roll your eyes!  The tomatoes used at this festival are rotten and overripe. Bottom Line: Zero waste, loads of fun.
Find it here: Tomato Throwing Experience
" No act of kindness is ever wasted"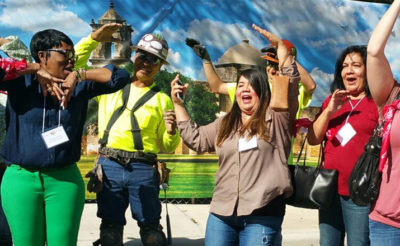 What it is: Compassionate and energetic sum up this heartwarming experiential gift. The Random Acts of Kindness is a charity scavenger hunt that has teams perform as many good deeds as possible and complete side-splitting challenges.
Why we love it: The world needs warm hearts and giving hands, and with the Random Acts of Kindness, you'll be drawing smiles on so many faces. Kudos to you!
Find it here: Random Acts of Kindness
" Two beer or not to beer"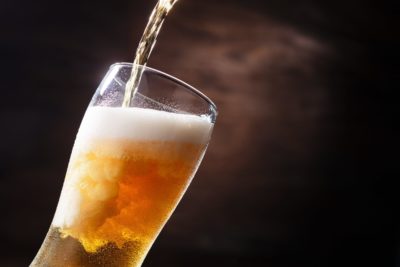 What it is: If you want to learn a new skill while having fun, look no further. Home Brewing Beer is an engaging virtual beer-making experience that teaches you how to become the next big shot brewer in town! It's a must-try experiential gift.
Why we love it: Phew! No prior brewing knowledge is needed. Plus, the equipment and the ingredients are directly shipped to the participants' doors. How cool is that?
Find it here: Home Brewing Beer
Fun Experiential Gifts & Rewards
" Go! Go! Go!"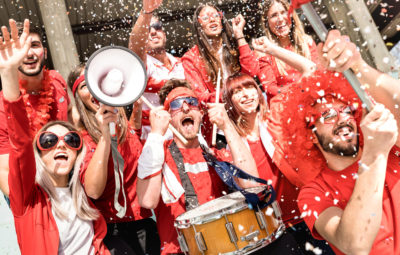 What it is: "Victory! Victory!"  Just imagine the smile on your team's face when you tell them they'll get to cheer for their favorite team at the arena of their choice. That's what the Pro Fan is; the best experiential gift ever.
Why we love it: The happy loud audience cheers, the human wave, the anticipation, your favorite team's jersey on, and your face paint on point! Need we say more?
Find it here: Pro Fan Experience
"For the love of exploring!"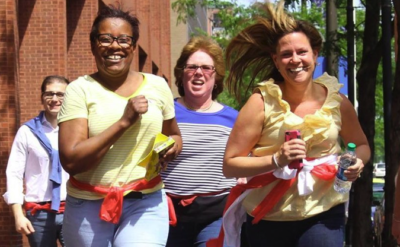 What it is: Put your National Geographic Bee hat on and start exploring! The Amazing Chase is a fun and engaging outdoor team building activity. This great experiential gift will pump everyone up while they try finding their way around a city, unlocking challenges, and racing to the finish line.
Why we love it: Competitive + Energetic + Creative = The secret sauce for a perfect group experience. Who wouldn't love that?
Find it here: The Amazing Chase
"Is that your final answer?"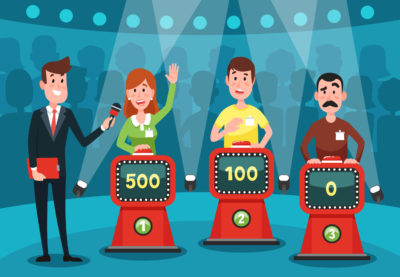 What it is: A laughing spree is the new abs workout! If you want two hours packed with nothing but hilarious games and bursts of laughter, Game Show is your answer.
Why we love it: It's customizable! You can choose company-centric or team-relevant questions for the game content. Yes, laughter IS the best medicine, and with the Game Show, your team will be healthy, happy, and practically falling out of their seats!
Find it here: Game Show
"A fun test of emotional intelligence"

What it is: You'll love this one!  The Virtual Two Truths & a Lie is a game for everyone. With an engaging host running the show, a customized quiz, and a designed invitation for participants, this interactive game will reveal new facts about your team.
Why we love it: It's fun, fun, fun! Two Truths and a Lie is a team building activity that will be a hit with everyone. This game will test how good of a "people reader" you are and reveal who knows their team the best!
Find it here: Virtual Two Truths & a Lie
Affordable Experiential Gifts & Rewards
"Welcome to Prisneyland, Fish."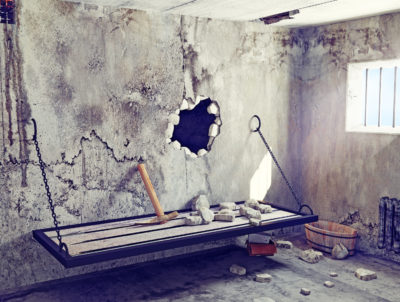 What it is: Take stay-in nights to a whole new level with the Prison Break escape room. Virtually or in-person, this escape room is a combination of head-scratching problem-solving, spine-tingling adventure, and a whole lot of laughter.
Why we love it: Quality time with friends and family is upgraded with the Prison Break escape room. Forget about "popcorn and a movie" kind of nights. With the Prison Break experience you will break free out of your comfort zone.
Find it here: Prison Break
"Safety first"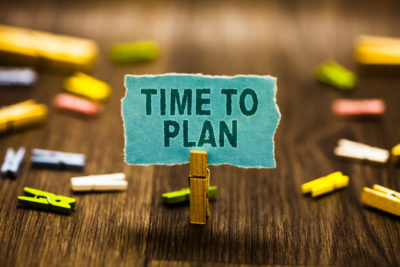 What it is: The Disaster Preparedness game is more than a team building activity; it's a must-live experience. This game is fun and memorable, but most importantly it teaches you how to stay safe wherever you are.
Why we love it: Forget about theoretical "how-to stay safe" lectures! Disaster Preparedness is all about fun and practicality. Not only will you learn safety tips and tricks, but you'll be able to implement them through some interesting real-life simulations.
Find it here: Disaster Preparedness
"Well, would you look at the Northern Lights…"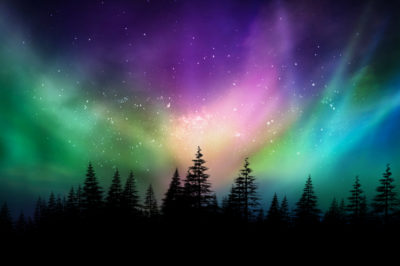 What it is: Talk about a bucket list experience! Chase The Northern Lights will show your employees and coworkers the aurora borealis.
Why we love it: Nature's natural neon fireworks show draws spectators from around the globe to witness its glory and grandeur. The Northern Lights simply never disappoints.
Find it here: Chase The Northern Lights
"For turning a picnic into a party"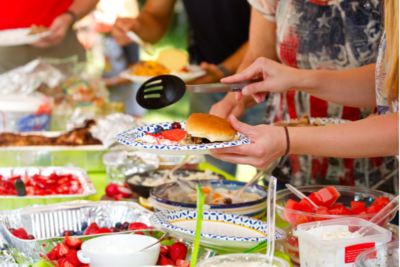 What it is: Picnic Party Games is an outdoor experience designed for any group size, set any time, anywhere in North America.
Why we love it: What's more relaxing and pleasant than a picnic? Picnic Party Games adds a fun element to company picnics, company barbecues, and other corporate events by mixing in competitions and challenges! As a bonus, Picnic Party Games is an ideal Father's Day gift for the office dads.
Find it here: Picnic Party Games
Experiential Gifts & Rewards for Adventurers
"For adrenaline lovers"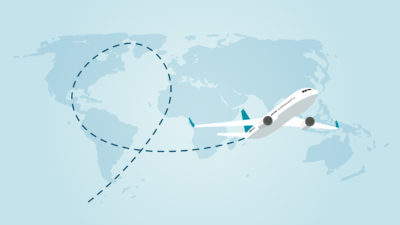 What it is: Whether you've always wanted to do it or have never thought of doing it, the Fly an Airplane experiential gift will offer you the chance to take control of the cockpit and cruise the sky for a while.
Why we love it: This is a once-in-a-lifetime exhilarating experience and it should not be missed!
Find it here: Fly an Airplane
"For the adventurous spirit"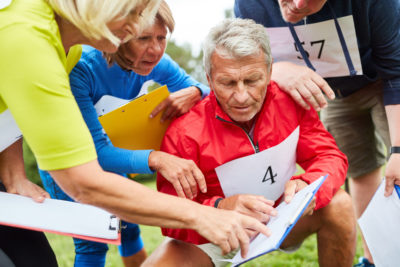 What it is: Urban Fear Factor is a perspective-shifting scavenger hunt activity to help team members explore your city and grow closer while doing so.
Why we love it: Your employees or coworkers will love this team building activity. Urban Fear Factor is the experiential reward to show who in the office has nerves of steel!
Find it here: Urban Fear Factor
"Every town can be a ghost town"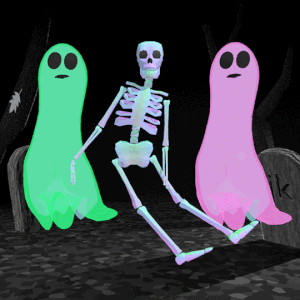 What it is: Who you gonna call? Greenwich Ghost Hunters! This ghost tour scavenger hunt brings the paranormal to the backyard.
Why we love it: Greenwich Ghost Hunt leads participants to different landmarks, clues, and challenges. There's even a creepy twist: Your employees or coworkers will notice a mysterious figure in all of their pictures.
Find it here: Greenwich Ghost Hunt
"Geronimo!"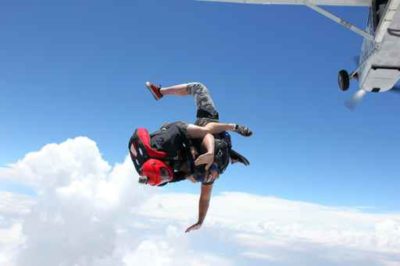 What it is: Nothing makes you feel alive more than trying new things and taking risks. The 13,000 Foot Jump experiential gift will be remembered by everyone on your team and will give them a good story to tell their grandkids someday.
Why we love it: Intense. Exhilarating. An experience worth taking the chance for.
Find it here: The 13,000 Foot Jump
Experiential Gifts & Rewards for Birthday
"The ultimate birthday bash"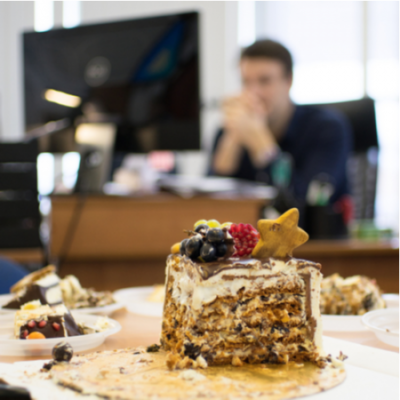 What it is: The Birthday Party Scavenger Hunt makes everyone feel like it's their birthday and it even just happens to be their special day, then even better!
Why we love it: Each team member will get a birthday-related role, like the Shutterbug, the Party Animal, or the Birthday Star.
You'll work together to score BIG points and play to beat the city's high score.
Will your team make it to the top of the leaderboards? Win or lose, you'll have an unforgettable experience—and tons of fun photos to download and share!
Find it here: Birthday Party Scavenger Hunt
"Camp in style"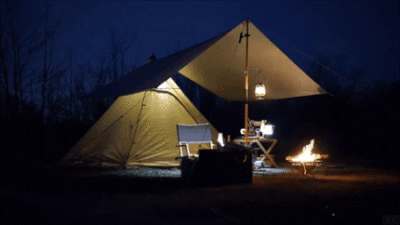 What it is: Go Glamping is the new IT. With the Go Glamping experiential rewards, your team will be camping and unplugging in the heart of nature while still enjoying some of modern life's luxuries.
Why we love it: Breathe in and appreciate the beauty of nature without having to feel like the Flinstones.
Find it here: Go Glamping
"For the love of art"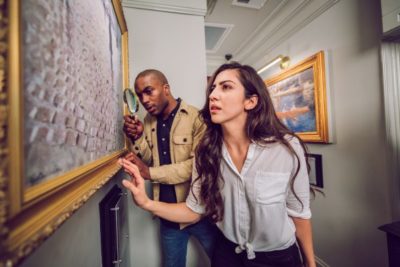 What it is: With The Heist experiential gift, you will recover a priceless painting. This intriguing virtual escape room activity will have your team scratching their heads, uncovering clues, and solving the mystery of the stolen painting. Plus, it's a great team bonding experience.
Why we love it: Be Sherlock Holmes for a day. We rest our case.
Find it here: Recover a Priceless Painting
"Deep tissue to show deep care"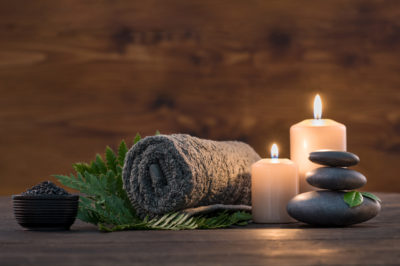 What it is: The Ultimate Indulgence is all about pleasure and relaxation. Of course, you've heard of a spa day, but this is the ultimate spa day.
Why we love it: A hands-on pampering, The Ultimate Indulgence lets team members know that they're deeply cared about as they receive a deep tissue massage! Plus, this is a supremely thoughtful gift for Mother's Day.
Find it here: The Ultimate Indulgence
Experiential Gifts & Rewards for Wedding & Couples
"Bon appétit"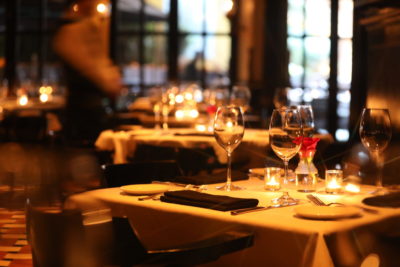 What it is: Fine Dining is a 5-star eating experience for foodies. Your team can indulge in delicious cuisine prepared by the best chefs in your city.
Why we love it: Your coworkers or employees will be treated to a meal at the top restaurants throughout the country. Their taste buds will thank you for this one.
Find it here: Fine Dining
"The hunt for love"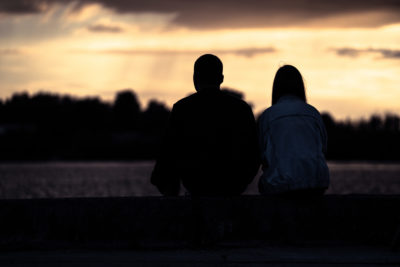 What it is: The Couple Scavenger Hunt is a one-of-a-kind date night experience. The best part is that these scavenger hunts are set up so that they can be played in the comfort of home.
Why we love it: This experiential gift idea is convenient, fun, funny, and it'll stoke the fire of competition — along with other things with their significant other.
Find it here: Couple Scavenger Hunt
"Ancient extravagance for modern workplaces"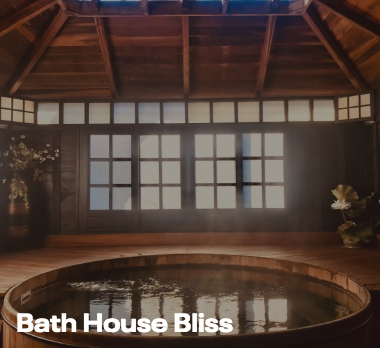 What it is: Want to feel like a Roman? Bath House Bliss is a nymphaeum-esque experience worthy of an emperor or empress.
Why we love it: This self-care experience invites your team members to take a dip in an ancient thermal bath!
Find it here: Bath House Bliss
---
People Also Ask These Questions About Experiential Gifts & Rewards
Q: What makes a great experiential gift?
A: A great experiential gift needs to be memorable, unique, and resonate at a deeper level as opposed to a forgettable material gift like a gift card.
Q: How do I buy experiential gifts & rewards?
A: Depending on the size of your team you may want to look into services that specialize in these kinds of experiences. While certain activities can be planned DIY, there are others that you want to leave to the professionals.
Q: How much should an experiential gift or reward cost for work?
A: An experiential gift can have a wide range of prices depending on the experience itself. You can find affordable as well as extravagant experiential rewards in this list.
Q: What are some good team-building experiential gifts & rewards?
A: Scavenger hunts and escape rooms are considered to be good team-building experiential gifts. Not only are they fun, but they also ensure your team is engaged and spending quality time with each other.
Q: What are some good outdoor experiential gifts & rewards?
A: Whether it is a masterclass, a picnic in nature, skydiving, cooking classes, a hot air balloon ride, an AirBnB, a trip to the Grand Canyon, or a camping experience, these outdoor experiential gifts are amazing rewards for individuals or teams.
Q: What are good experiential gifts for a work anniversary?
A: Corporate getaways, game shows, and wine tasting events are good experiential gifts that will have everybody raving about them.