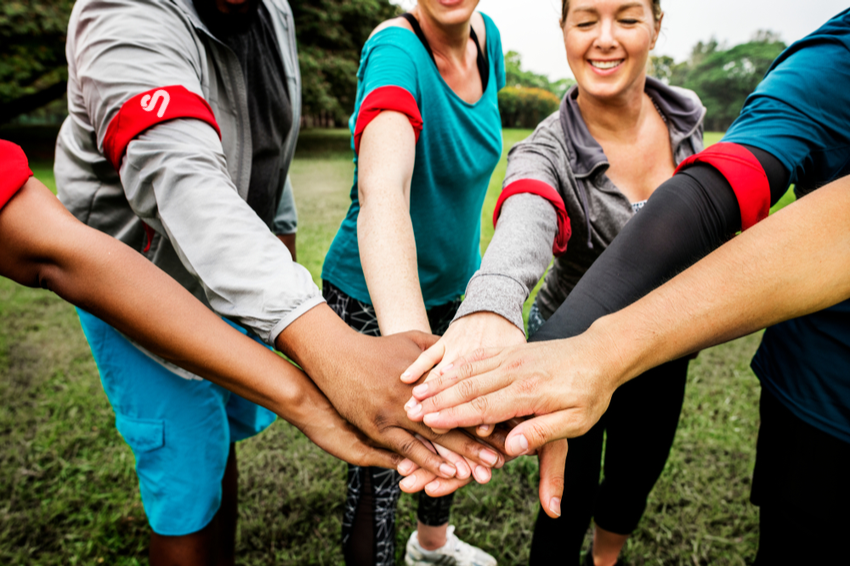 Have you ever noticed how good things just seem to happen outside? Recess. Farm tours. Weddings. Hikes. Long walks. Short walks. You get the picture.
Naturalist and conservation advocate John Muir wrote at length about the wonders to be found outside. In nature, he saw not just beauty, but also a catalyst for self-reflection and growth.
"I only went out for a walk, and finally concluded to stay out till sundown, for going out, I found, was really going in." – John Muir
This intangible inspirational quality is exactly what makes the great outdoors a perfect venue for feel-good adventures, including team building activities, which require participants to reflect on themselves and their role within a team and the universe at large.
Is your team tired of being cooped up? These are a few of our favorite ideas to check out for your next outdoor team building activity:

Outdoor team building activities can show team members how…
Camaraderie puts goals within reach
Communication makes or breaks an objective
Collaboration engenders optimal performance
"I only went out for a walk, and finally concluded to stay out till sundown, for going out, I found, was really going in." - John Muir
Click To Tweet
What are you waiting for? The outdoors are calling! Get outside and enjoy one of the teamwork activities below. After you're done with our list, consider subscribing to The Assist, a free 4x weekly email newsletter that helps you elevate your company culture.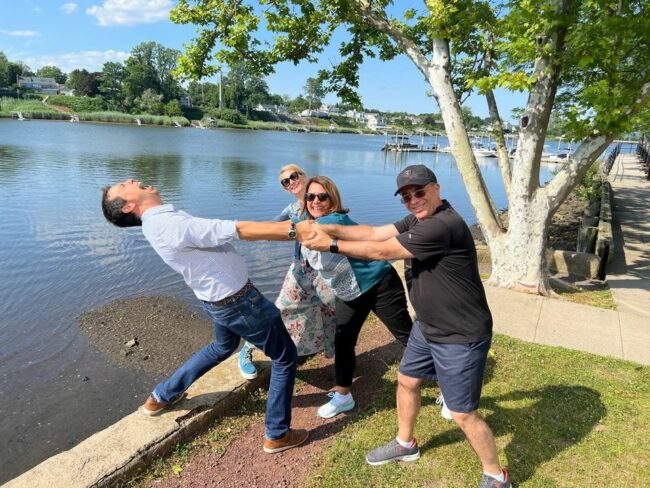 Type of Activity: Outdoor Idea For Work
Start exploring your community through an engaging scavenger hunt with your coworkers! Choose from self-guided, app-led scavenger hunts like bar crawls, ghost tours, art walks, and more or opt for a completely custom hunt built from the ground up for your organization! Every adventure is designed to encourage communication and help teams explore, discover, and connect in a fun, casual environment.
How to get started: Start planning your next scavenger hunt by talking to a team building event coordinator to get a custom quote!
2) Cornhole Tournament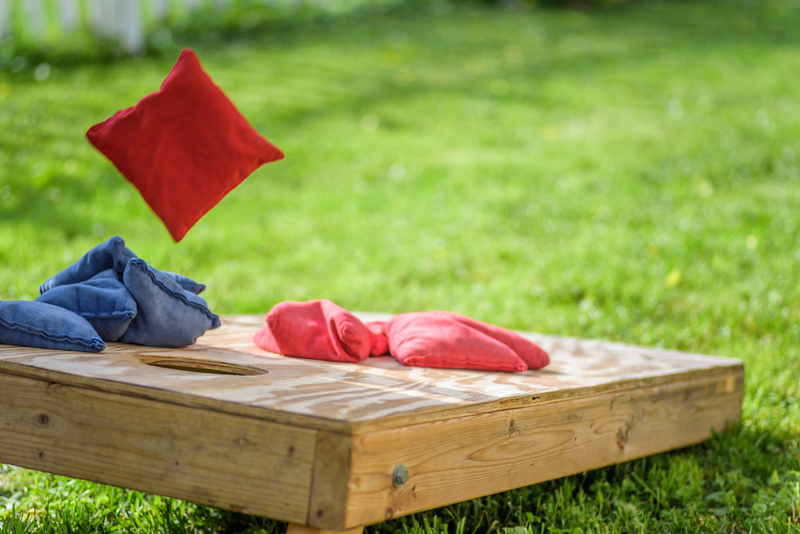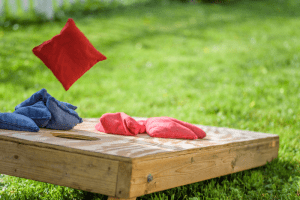 Type of Activity: Outdoor Idea For Work
Can tossing around sacks of corn actually build teamwork in the workplace? Sure it can, especially when the tossing happens as part of a collaborative multi-game tournament complete with brackets, seeds, and a cheering audience full of co-workers.
How to get started: First, get excited about all the fun you're about to have. Second, follow these instructions. That's it!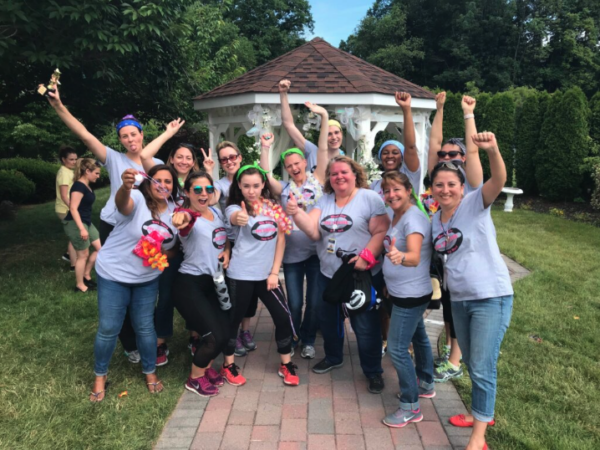 Type of Activity: Outdoor Idea For Work
This idea takes the corporate training model outside for extra fun and extra team bonding. Complete outrageous collaborative challenges while getting your fix of vitamin D.
How to get started: Try out this spin on the classic reality television show Survivor. No fire-making skills needed!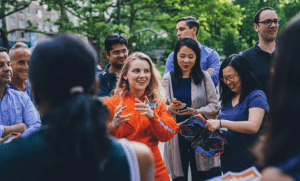 Type of Activity: Outdoor Game For Work
This event incorporates all your favorite aspects of a game show, field day, company retreat, and scavenger hunt into one super event that has something to offer everyone on your team. During the event, your expert host will guide you through a series of missions, all fun team building games in their own right, as you laugh and play your way to an epic multimedia finale.
How to get started: All you have to do is talk to the team to get a customized quote for the event of your dreams. You can even explore their virtual team building options; who knows? You might end up doing both event types.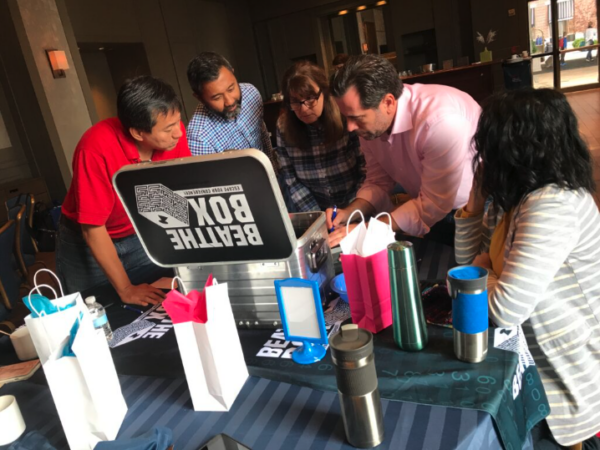 Type of activity: Outdoor Activity For Work
This is an outdoor team building activity that allows players to investigate a crime scene and work together in small teams to uncover details about the case. Through a series of puzzles and clues, participants must collaborate and brainstorm solutions in order to determine who committed the crime. This activity promotes communication, problem-solving, and teamwork.
Once they've broken out into smaller working teams, your group will tackle four different escape room-style challenges. These have to be solved in sequence, and naturally, each Beat the Box challenge raises the bar a little higher.
How to get started: Join the investigation and beat the box together!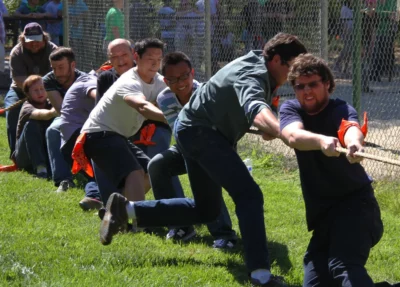 Type of activity: Outdoor Game For Work
Lawn games are a great way to get people out of the office and into the sunshine! This outdoor team game is perfect for groups looking to have fun outdoors. Participants can form teams and compete against each other in classic and fun outdoor games. It's a great way for teams to come together and have some friendly competition.
How to get started: Get ready to get competitive and have some fun!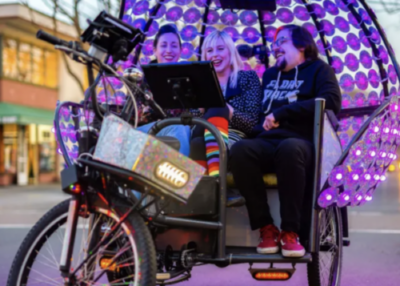 Type of activity: Outdoor Idea For Work
For a unique and fun team building activity, give the karaoke rickshaw a try! Participants can hop onboard a bicycle-powered rickshaw and make their way around town while singing along to their favorite tunes. This is an exciting way to break up the workday and have some fun outdoors. 
How to get started: Jump onboard and let the singing begin!

Type of activity: Outdoor Game For Work
Secret Agent is an outdoor team building game that challenges teams to do their best detective work! Teams must solve puzzles, decipher codes, and make deductions in order to complete the mission. This game encourages critical thinking and collaboration among participants while having fun outdoors. 
How to get started: The mission awaits – let's get cracking!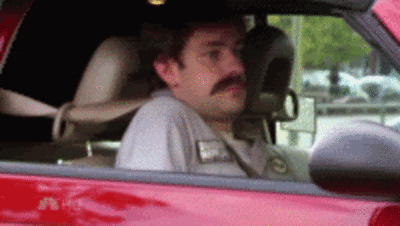 Type of Activity: Outdoor Game For Work
Corporate team building meets schoolyard intrigue. In this game of both cohesion and betrayal, members of one team strive to find and capture all the members of the other team, who share a common goal: not getting caught. More team-oriented than hide-and-go-seek, this game turns multiple people into one seamless unit.
How to get started: Read up on the instructions to start planning a round of this easy DIY game that requires no equipment and hardly any preparation.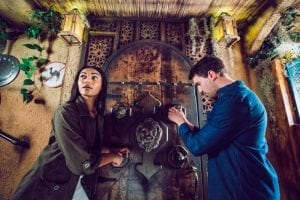 Type of Activity: Game For Work
This activity may not actually take place outdoors, but it opens up your imagination and transports you as effectively as any outdoor activity. This adventure sends you to a whole different place and maybe even time, where your real-world problems cease to exist. You and your team will navigate challenges and obstacles to meet your key objective before that clock runs out.
How to get started: Explore the escape rooms available in your area and book your adventure. If you're looking for virtual team building for your remote team, you can book any of these remote escape room adventures.
Tip: Keeping things virtual? Check out these virtual escape room ideas and Escape Game's online offerings.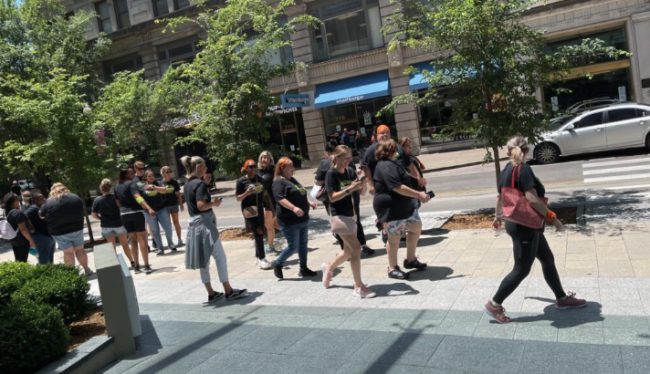 Type of Activity: Outdoor scavenger hunt
The thrill of a chase combined with exciting challenges makes this activity unforgettable, especially to anyone who loves The Amazing Race. (This event captures all the same fun on a much more local level.) As teams spread out in search of victory, a live leaderboard lets them keep track of competitors' progress and keep their energy and engagement sky-high throughout the event.
How to get started: Get to the next check point with The Amazing Race Scavenger Hunt.
12) Field Day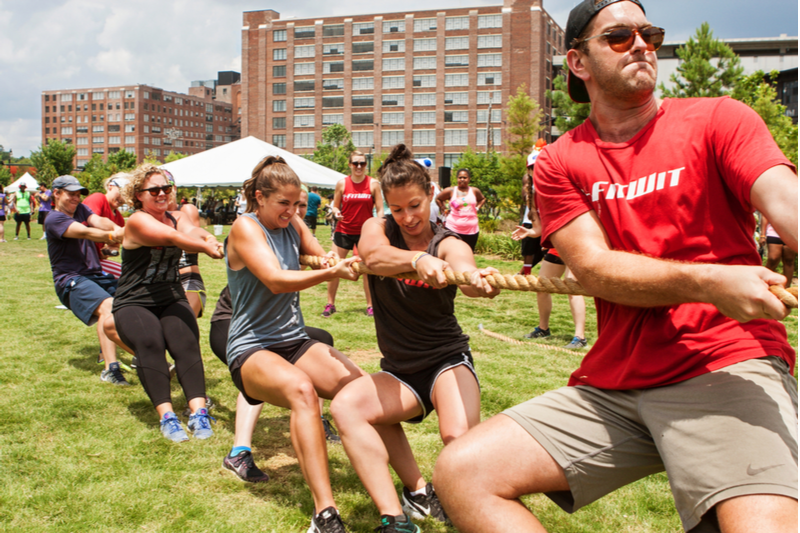 Type of Activity: Outdoor Idea For Work
We'll keep this one open-ended because really, there's a lot you can do with it. All you need is a big outdoor space, your co-workers, and any outdoor activities for adults you can dream up. The only rule is to do your field day your way, whether you're into rugby, throwing discus, or rocking some 80s-style cardio aerobics. Just own it!
How to get started: Get your coworkers together out in the sunshine and plan a field day for your office.
13) DIY Obstacle Course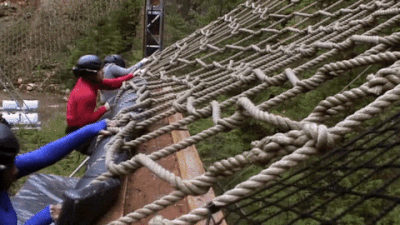 Type of Activity: Outdoor Game For Work
Obstacle courses have a way of sparking the competitive spirit and inner child in everyone. Leveraged as team building events, these courses can fuel the kind of gut-busting laughter that makes memories and solidifies bonds.
How to get started: Let's be honest: there's no easy way to build an obstacle course. However, all the steps you must take and all the equipment you must secure will pay off in pure memorability. Start your own course by first reading this how-to.
Tip: Need help setting this outdoor team event up? Talk with the obstacle course experts to personalize your next company outing.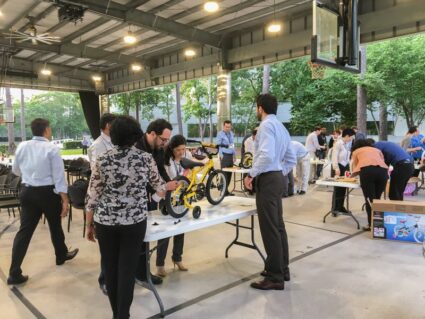 Type of Activity: Outdoor Idea For Work
Do something with your team to better your community with a philanthropic event like a bicycle building event for charity! This activity not only promotes teamwork and connection with team members and other colleagues in other departments — it goes to a good cause.
How to get started: Take a look at the charities this buildathon event supports to learn more about the impact of this team building activity.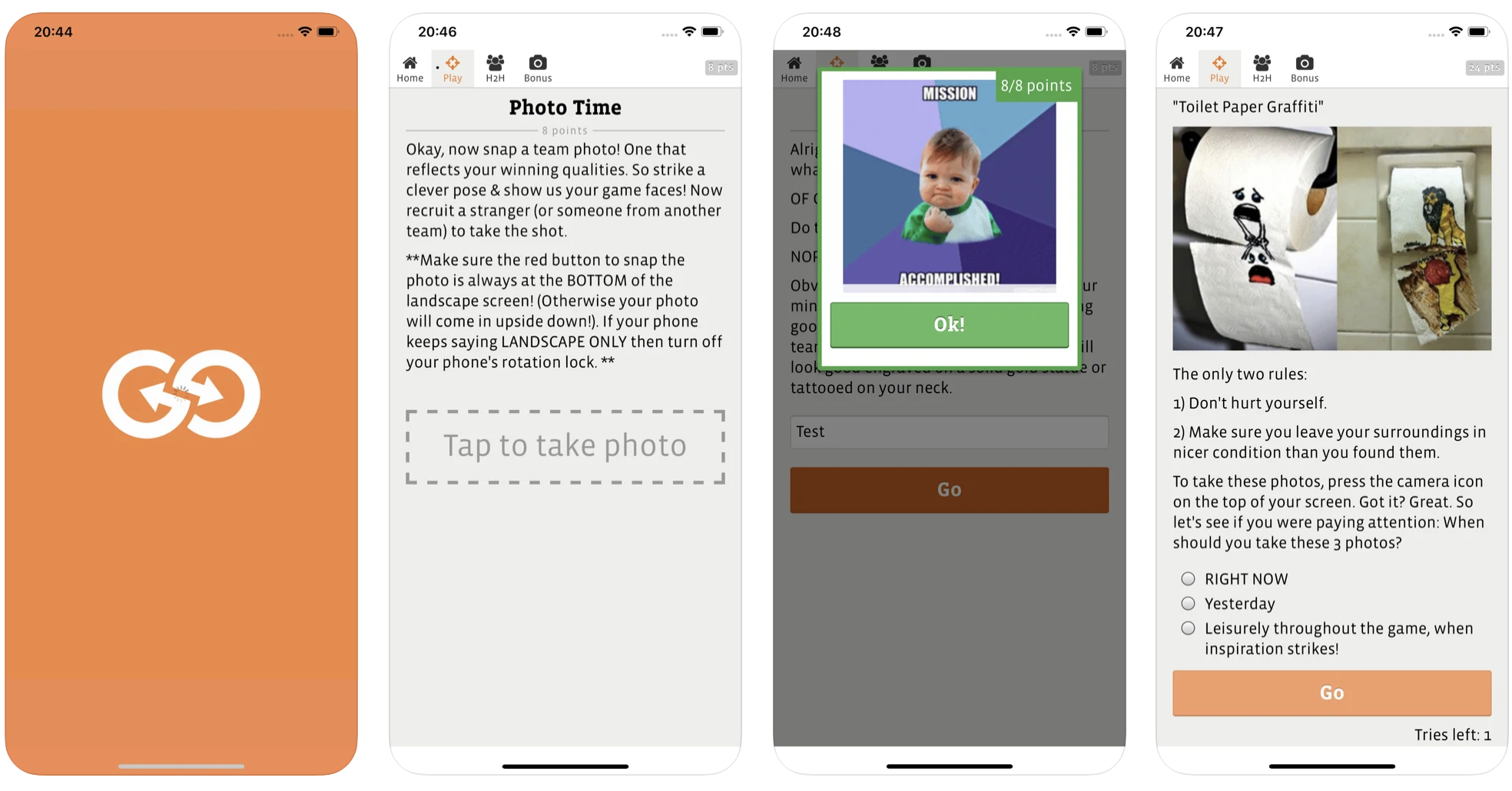 Type of Activity: Outdoor Event For Work
Nothing brings a team together like a scavenger hunt: the fun, the interaction, the problem solving, the friendly competition – it's the perfect team builder. Through The Go Game's mobile and browser apps, individuals and teams can participate in a scavenger hunt app that has them snapping photos, taking videos, answering questions, scanning QR codes, providing feedback and more.
What's amazing about this outdoor scavenger hunt is that The Go Game will help you plan a fully custom personalized experience for your team to get outside and enjoy the fresh air!
How to get started: Get more info to start planning your next scavenger hunt adventure!
Tip: Keeping things virtual? Check out these virtual scavenger hunt ideas to connect with your distributed team via online puzzles and games.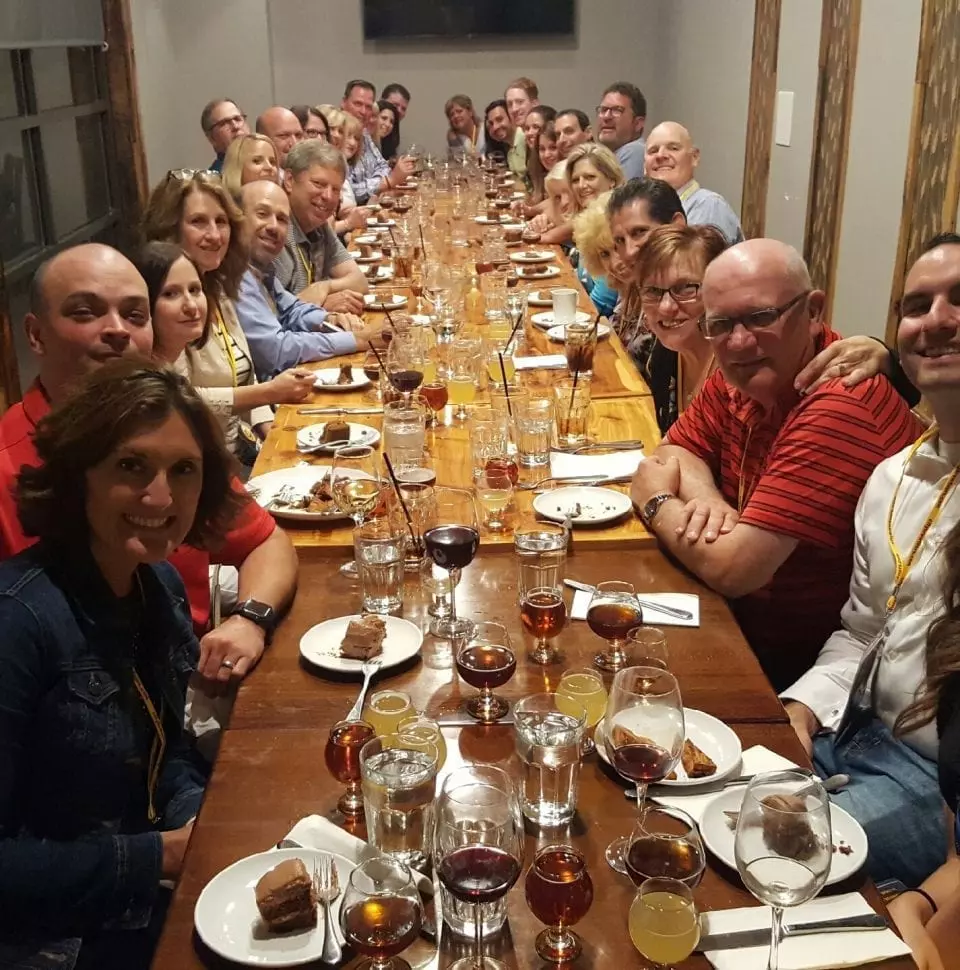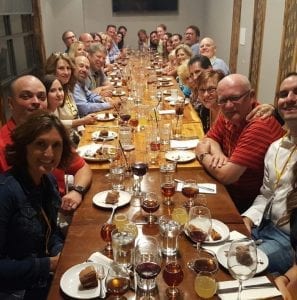 Type of Activity: Outdoor Idea For Work
Romp around the streets of your city, sampling delicious brews while absorbing all the fun facts (the kind you can't find on Google) your expert guide is spouting. This crowd-pleasing experience builds memories, boosts your trivia game, and opens your eyes to fun facts about your favorite city and your favorite brews.
How to get started: Simply find your location, select an event, and purchase tickets to lock down your experience.
Tip: Keeping things virtual? Check out these virtual beer tasting ideas or set up a virtual happy hour with Let's Roam.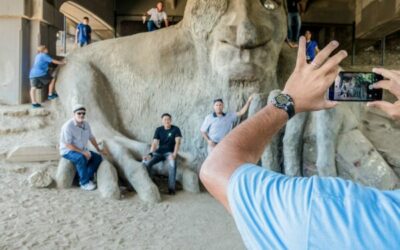 Type of activity: Outdoor Activity For Work
City Chase is an outdoor group activity that combines scavenger hunts and urban exploration. Teams are given a list of items to find throughout the city, and they must race against each other in order to be the first team to collect them all.  This activity is great for larger groups and encourages collaboration, creativity, and problem-solving.
How to get started: Get ready to explore the city together!
18) Outdoor Chess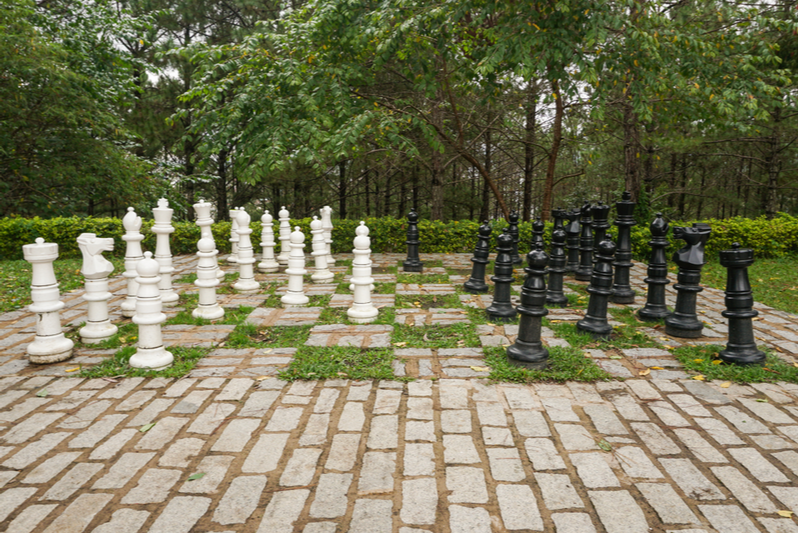 Type of Activity: Outdoor Game For Work
Release this time-honored game of strategic thinking from your grandfather's stuffy library. When you play outdoor chess, this usually quiet game will become a rowdy activity that's a lot of fun for both players and observers.
How to get started: Start the fun with a DIY or ready-to-use outdoor chess set.
19) Virtual Yoga or Meditation For Distributed Teams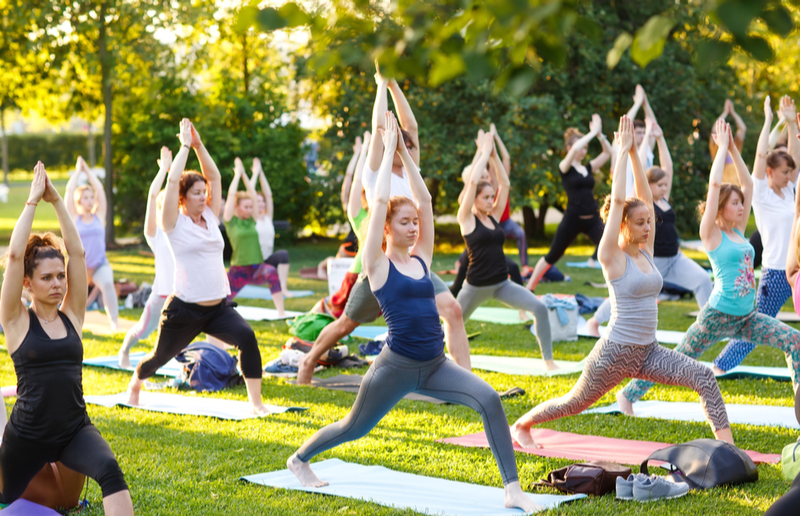 Type of Activity: Hybrid Virtual Wellness Expert-Led Session
Want to soak in all the open-air goodness with your team but you're all distributed in different areas? Now there's a beautifully simple outdoor team building activity: virtual team yoga or virtual team meditation classes from Remote Team Wellness. Invite your team to virtually practice mindfulness together while merging with the rhythms of the wind. Perfect your vinyasas under the watchful gaze of pre-vetted experts from one of the best corporate wellness companies on the market.
How to get started: To get started, you can browse their current virtual wellness sessions on their website or book a free consultation with the RTW team to get a custom proposal.
Type of Activity: Outdoor Idea For Work
Your group will split into teams to tackle fun physical and mental challenges to see who will get off the island!
How to get started: Try out Corporate Castaways and get your teams ready!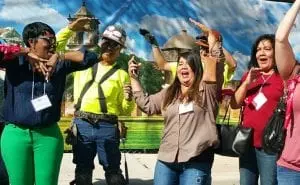 Type of Activity: Outdoor Activity For Work
This team-building exercise will get your team out and about, doing good deeds and getting to know one another at the same time. By the end of the event, everyone will feel amazing about what they've done and also about the new things they've learned about their coworkers.
How to get started: Learn more about the kind of good deeds you will be doing to put a little bit of sunshine into the world.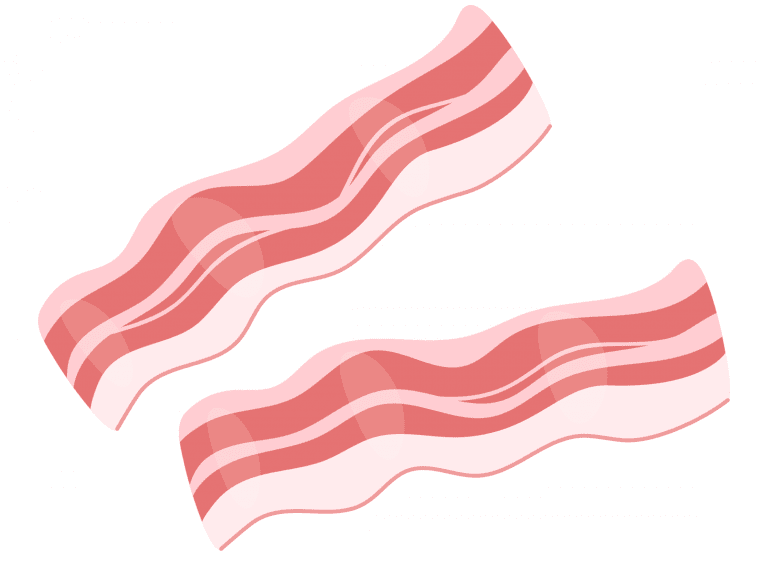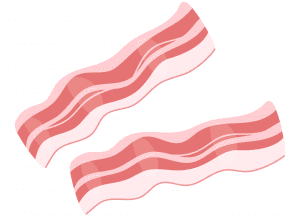 Time limits require snap decision making and plenty of team support whether you make the right decision or not. In a way, this activity is less about actually stealing the bacon than it is about learning to support each other no matter what.
23) Nerf Battle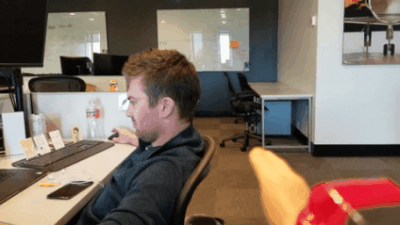 There are plenty of reasons this is one of our favorite team-building activities for work. It generates childlike joy, it will have you rolling on the ground laughing, and it's just as competitive, but far less painful, than a round of paintball.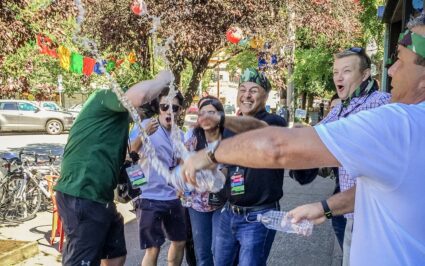 Type of Activity: Outdoor Idea For Work
The goose is loose! Round up the team and compete in a fast-paced scavenger hunt activity guaranteed to have your coworkers team building outside (hopefully on a nice sunny day!)
Just follow these 3 simple steps:
Split into teams and download the app to access Wild Goose Chase
Complete challenges by taking photos and videos around the city
The team who completes the most challenges when time is up, wins!
How to get started: It really is just three easy steps. Start with step 1/2 by learning more about where and when to participate in your first Wild Goose Chase.
Tip: If you are looking for other unique scavenger hunt ideas to plan for your next team building event, check out these ideas for all types of scavenger hunts to find the right format for your group.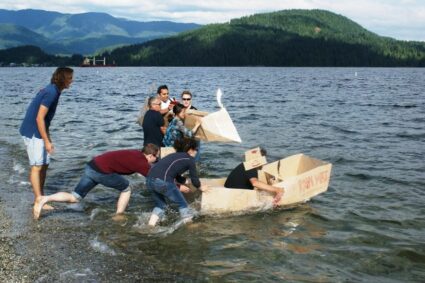 Type of Activity: Outdoor Activity For Work
Ahoy there! Take your outdoor team building event to new places with a boat building competition using everyone's favorite boat-building material: cardboard. Split into teams, design your craft, start building, and then climb aboard your vessels to go head-to-head in aquatic challenges!
How to get started: To start designing your water crafts, get set up with the right materials for the build and first voyage.
26) What's Your Fortune

This idea from our friends at Quizbreaker will have you making and sharing your own fortune cookies to learn about your teammates' hopes, dreams, and fabulous quirks.
27) Rock Climbing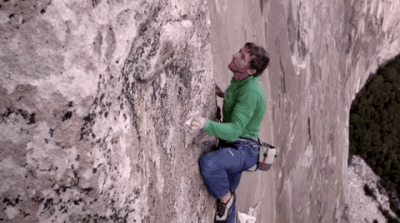 Think of rock climbing as the ultimate trust fall. Teammates will literally hold each other aloft as they navigate the mental and physical puzzle that is rock climbing. (After this trust-building activity, delegating a simple deadline will seem like no big deal.)
28) Axe Throwing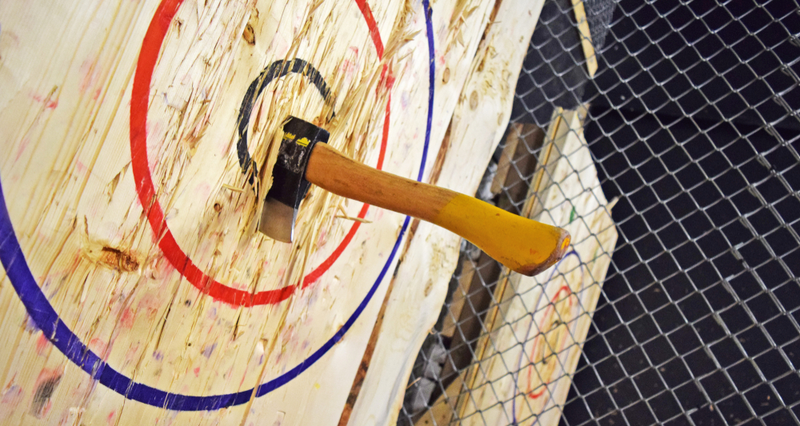 Purchase a safe ax-throwing kit to practice the rugged art of hatchet marksmanship. This kit from REI features foam blades with special grippers that recreate the feel and the technique of the real thing.
29) Dunk Tank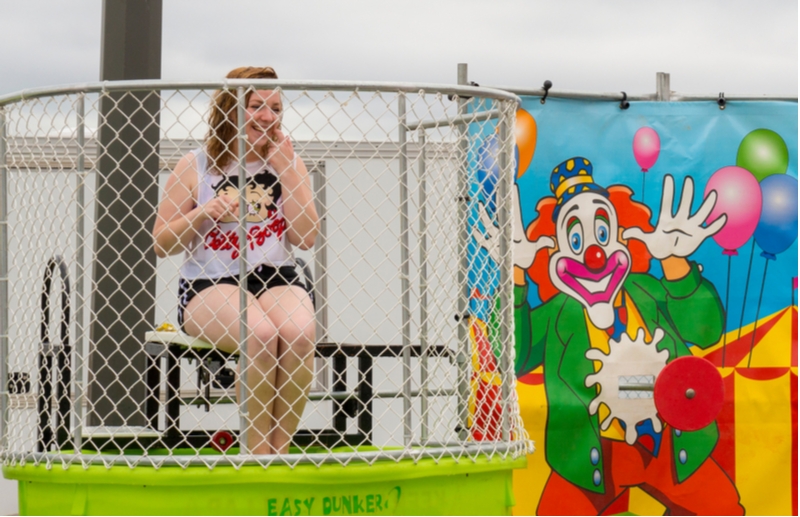 To do this activity, you'll rig up your own hinged dunk bucket. Invite your coworkers, aka victims, to sit beneath. Shout out some co-worker or company trivia and find out who knows their stuff and who's getting soaked.
30) Horseback Riding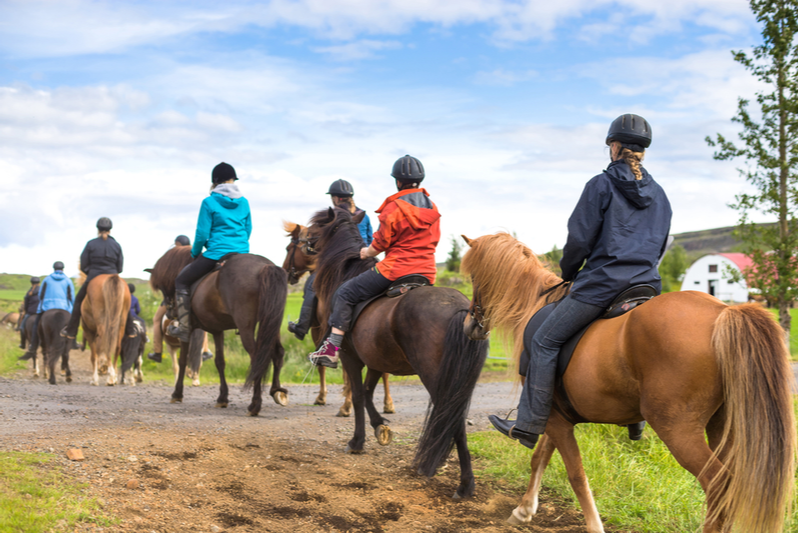 Become one with nature, your noble steed, and your team as you ride horses in your setting of choice. The beach, the forest, the mountains—horseback riding feels majestic no matter what outdoor setting you choose.
31) Sport Day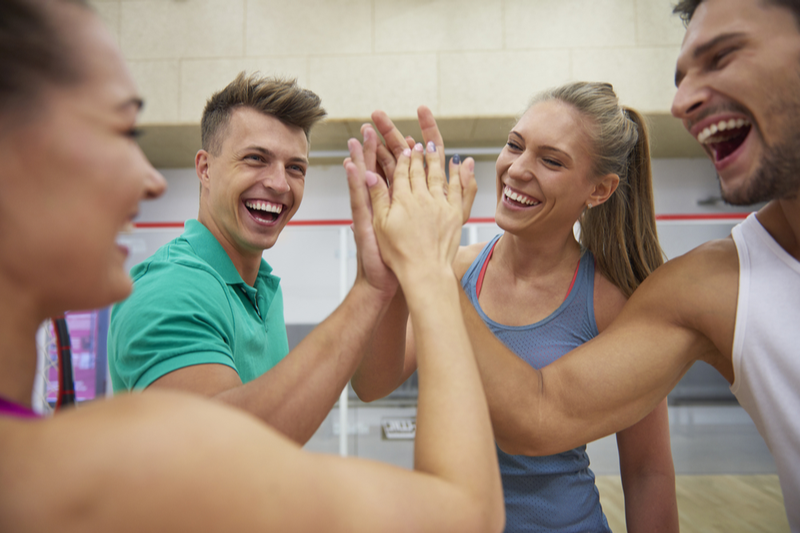 Step 1: Pick a sport, any sport.
Step 2: Get your team together and play it as you've never played it before.
That's it. You can whip up this fuss-free activity at the last minute to celebrate a big sale or a delightful company surprise.
32) Trashcan Pong at the Beach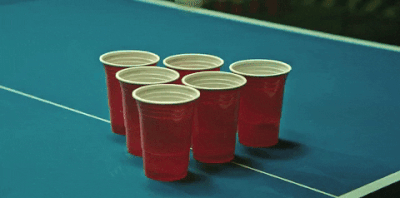 Graduate from beer pong by swapping solo cups for trash cans. Play the game exactly as you remember. We obviously recommend using different cups for the drinking part.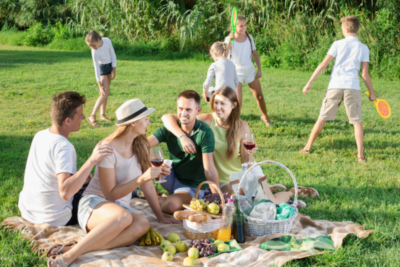 Get your coworkers racing to unpack, set up, and repack the perfect picnic. Learn who loses their patience under pressure and who can keep calm and set up the best picnic-scape. Pack a real picnic to enjoy afterward. You can even blend this idea with the next one on the list.
34) Picnic Potluck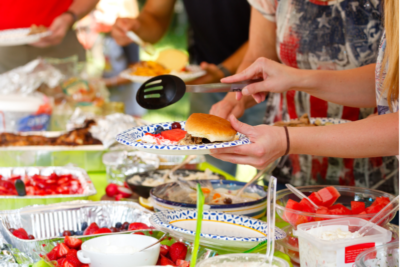 Do a classic potluck outdoor style by having everyone bring their favorite picnic foods. Lay everything out on some stylishly mismatched picnic blankets and enjoy hours of casual feasting.
Tip: Up the fun factor by packing a few baskets with crazy items. Have guests shake and sniff the baskets and guess what mystery items they contain.
35) Astronomy Night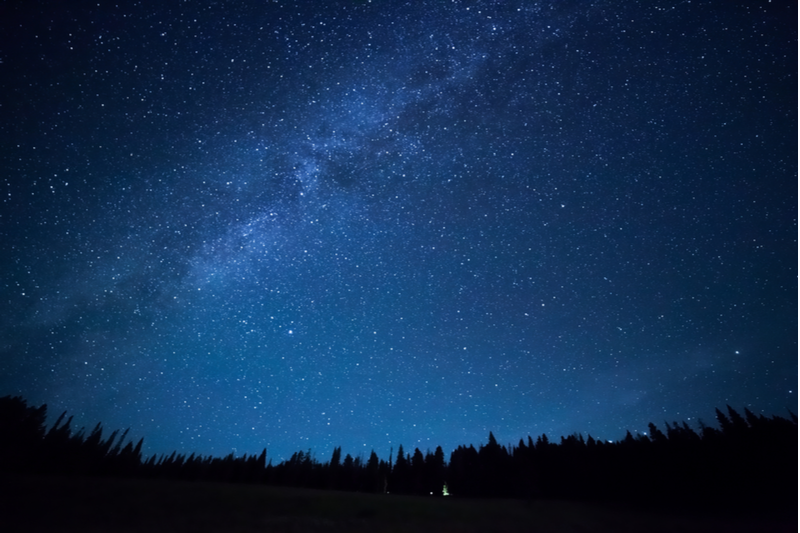 You don't need any complicated verbal instructions to enjoy the simple beauty of the stars. You don't even need any equipment; while a telescope would bring value to the astronomy enthusiasts among you, it's certainly not a requirement.
36) White water rafting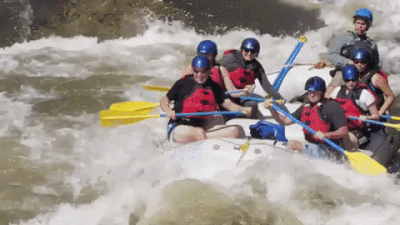 White water rafting is high-stakes teamwork at its finest. Your safety and dryness depend on the coordinated efforts and balance of your team. Plus, in addition to its powerful team-building aspect, white water rafting provides an adrenaline rush of fun.
37) Kayaking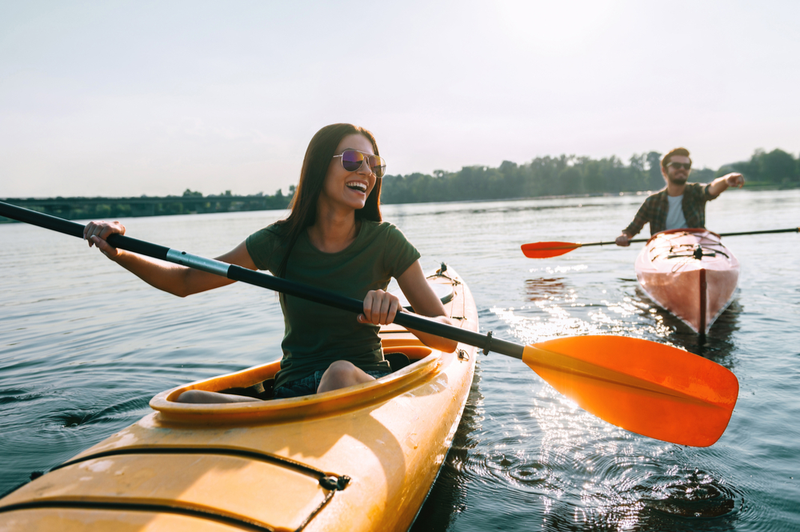 Slice through the water with your team to make some picturesque outdoor memories. Bonus points if you can successfully imitate ducks and make some cool V-shaped formations.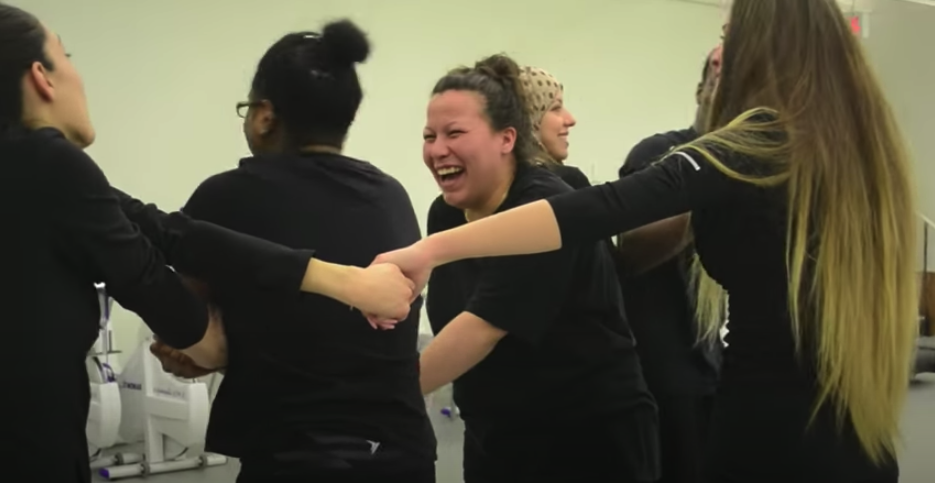 Can you tie and untie the knot without tearing it? Like some crazy dance move, this favorite of team building companies requires you to work together or fail. The complexity of working in groups instead of pairs adds challenge and hilarity to the human knot.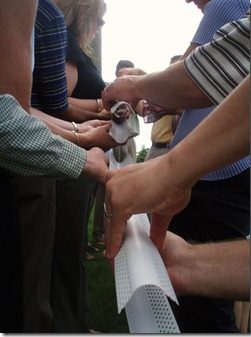 At work, sometimes projects fail when they pass from person to person in the absence of adequate communication and collaboration. During this game, the marble represents those work goals. You must work together to see it flow seamlessly from start to finish.
40) Outdoor Trivia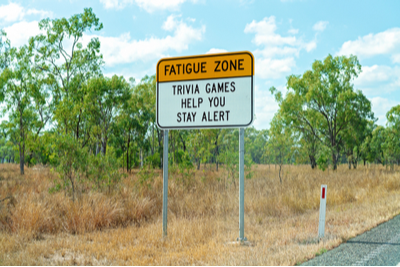 Leverage Quizbreaker's free platform to create trivia quizzes about your team. Up the stakes by tossing water balloons when people answer questions wrong. If you prefer positive reinforcement, then toss treats for correct answers instead.
41) Attend an outdoor concert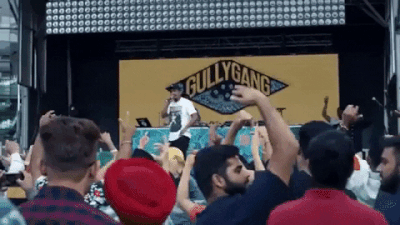 This event may not feel like a traditional team building activity, and yet, the team will organically grow closer as they share good music and good laughs. Commemorate the event by purchasing matching concert tees, and don't forget to recruit a bystander to take a group pic.
42) Volunteer at your local food bank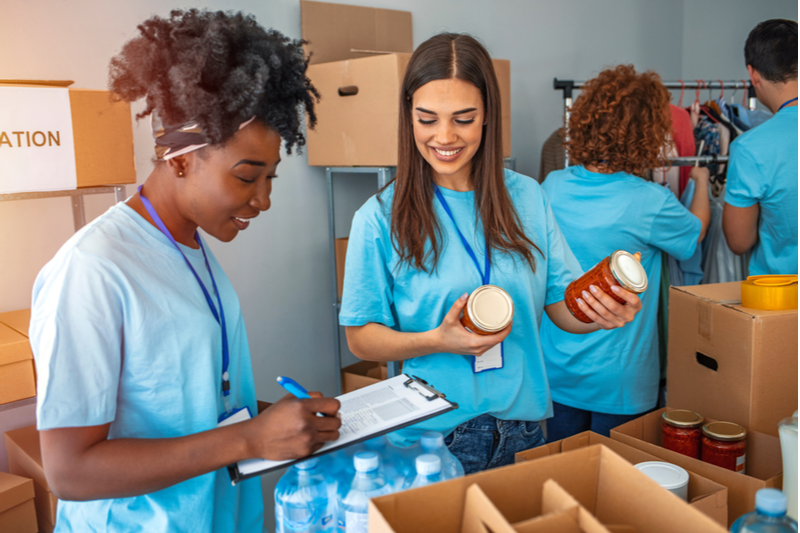 Volunteering is a source of fulfillment and connection. When you do it as a team, you'll naturally feel more connected and inspired by your coworkers.
43) Team Triathlon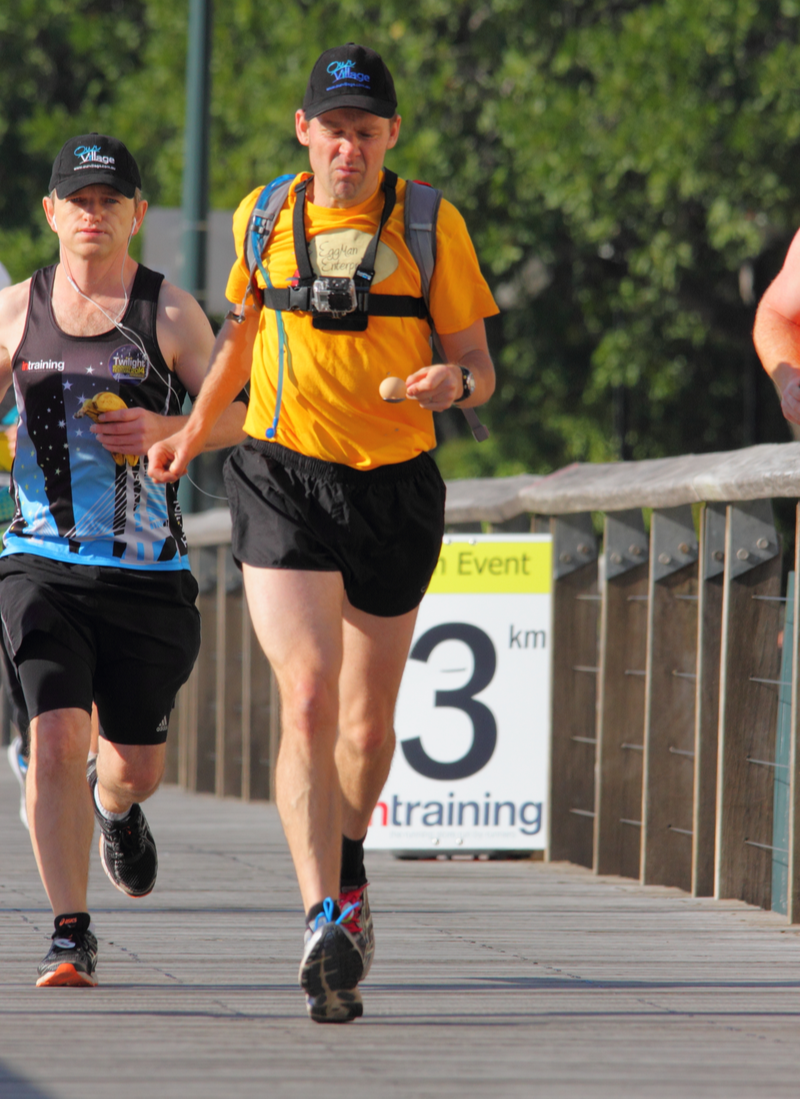 String any three sports, challenges, or outdoor activities together to make an epic triathlon. The more unique you make your triathlon, the more memorable it will be for everyone. Here's just one example:
Challenge 1: Balance an egg on a spoon while walking like Mick Jagger
Challenge 2: Toss and hit yourself with a dodgeball
Challenge 3: Ride a child's bicycle across the finish line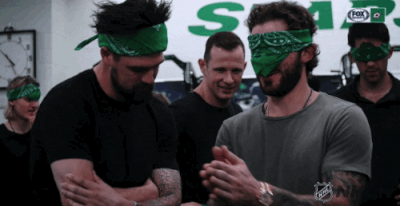 Split up into small groups and choose one lucky person to blindfold. Now, the rest of the team has to do their best to help the blindfolded person avoid all the traps lurking in the minefield.
45) Tennis Transit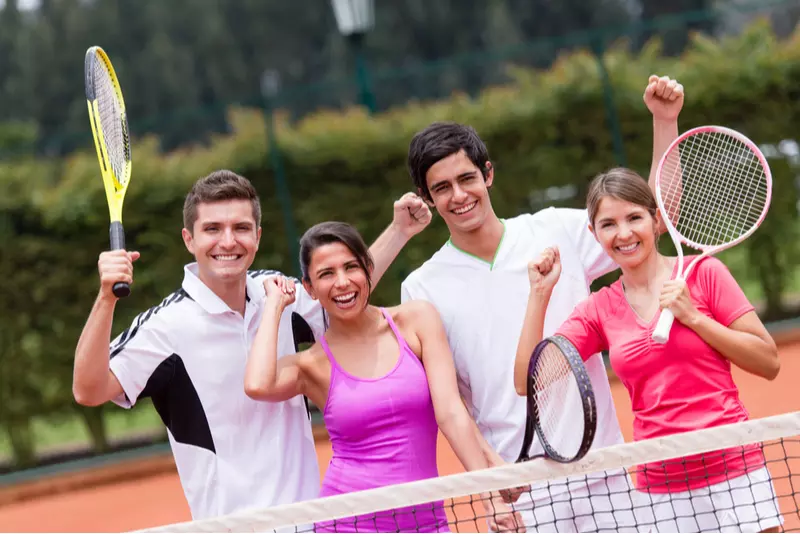 Have your entire team stand, armed with rackets or paddles, in a line between a start point and finish point. Tell them their aim is, without using their hands, to get all the tennis balls from start to finish without dropping them. Start throwing balls in slowly and then add more as they improve.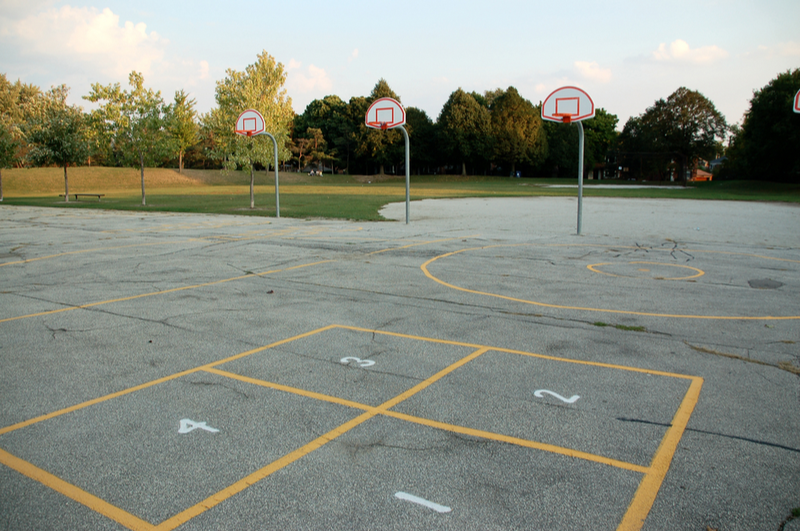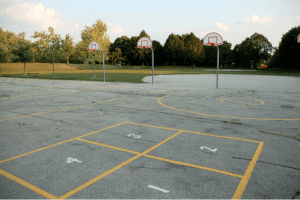 Use chalk to further divide the lines in a parking lot into perfect squares, and voila: you have all the spaces you need to enjoy multiple simultaneous foursquare games.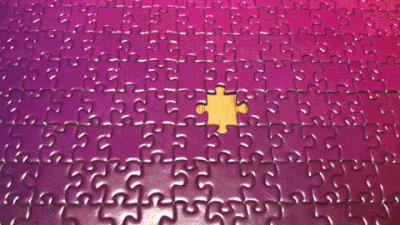 Everyone gets one or more puzzle pieces and then must find the person with the matching pieces. Individuals will soon form small groups and then large groups and eventually, everyone will come together to complete the puzzle.
48) Hula Hoop Human Ring Toss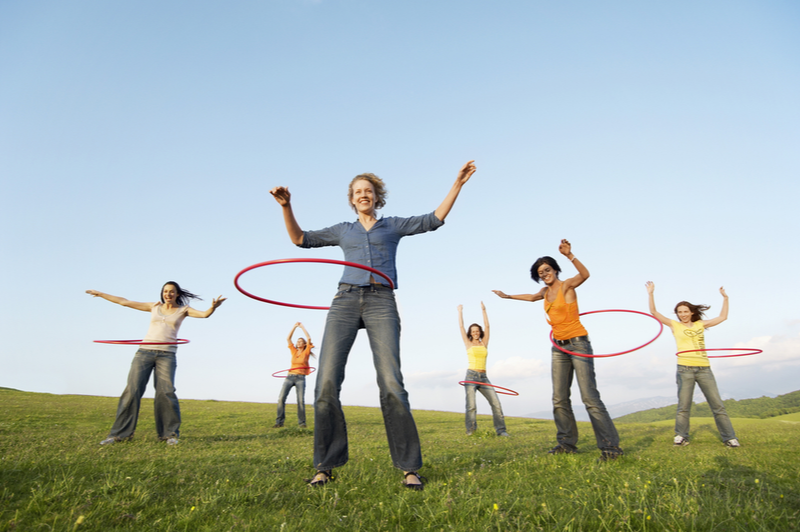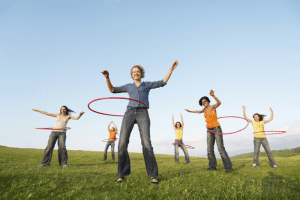 Remember those carnival games where you try to toss a ring over the neck of the bottle? You'll do that same thing now, using a hula hoop instead of a ring and your co-workers instead of bottles.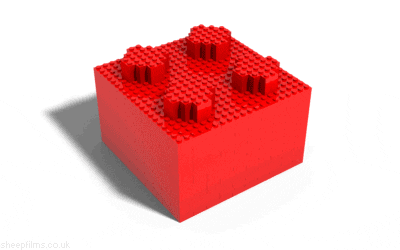 Players get to see why teamwork makes the dream work by watching what happens when everyone has their own agenda and no one communicates. (Luckily, this demonstration plays out via Legos instead of work projects.)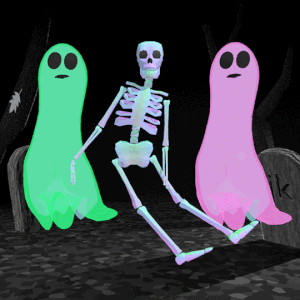 One of the spookiest team-building events out there, Ghost in the Graveyard involves one person, aka a ghost, sneaking around trying to avoid the gaze of the living.
51) Conflict Resolution Role Play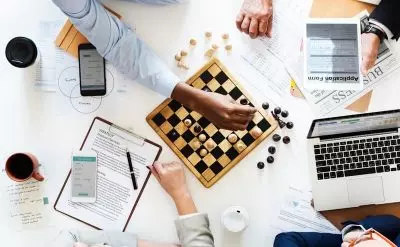 This icebreaker game tests everyone's communication skills. Have people act out conflict-resolution scenarios. The drama is irresistible and also incredibly useful as it helps everyone learn how to deal with awkward real-life situations.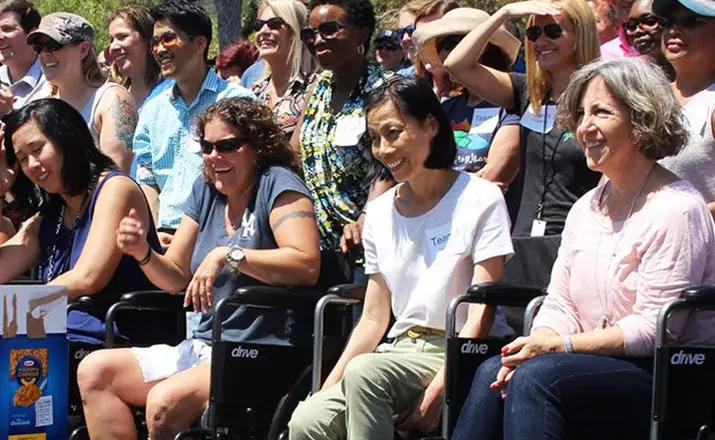 Type of Activity: Outdoor Idea For Work
This team-building activity for charity gives back. Build teamwork skills as you make wheelchairs people will actually use. Work with your own small group to leverage different parts and different techniques to make the best-possible wheelchair.
How to get started: Simply fill out a short form, and then an Outback representative will be in touch to plan your perfect event. This team understands the importance of team building and will work hard to deliver all its benefits to your group.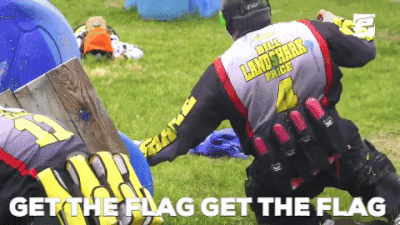 This classic playground game makes a great team-building game as well. It requires strategy, coordination, and commitment to specific roles within the larger team. You might be amazed to see how team structures form naturally even without the formal organization of an office.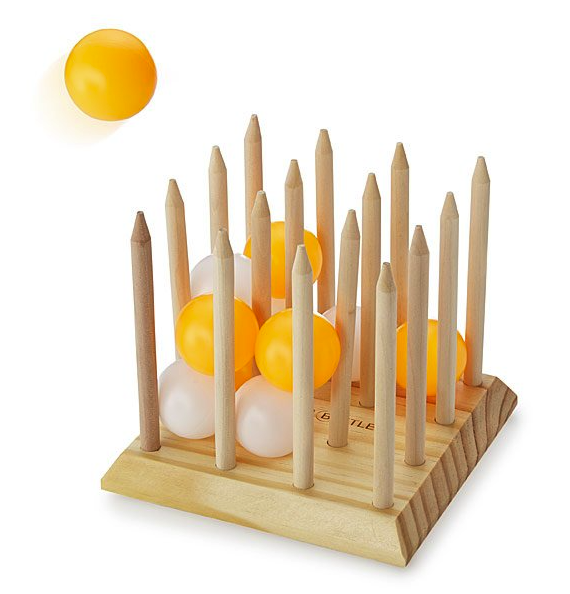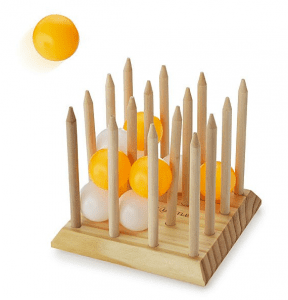 Rouse up some healthy competition among your group members as they all try at once to bounce their balls into the grid. Design different battles and goals to keep this game exciting as you play again and again.
55) Idea Show and Tell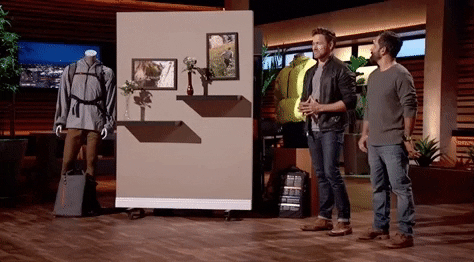 Number 53 on our list of employee engagement ideas, this group game benefits from an outdoor setting. Open skies and sunlight tend to make the ideas flow! Perfect for any group size, this activity runs off of creativity and radical listening—that's all you need to make this event a success.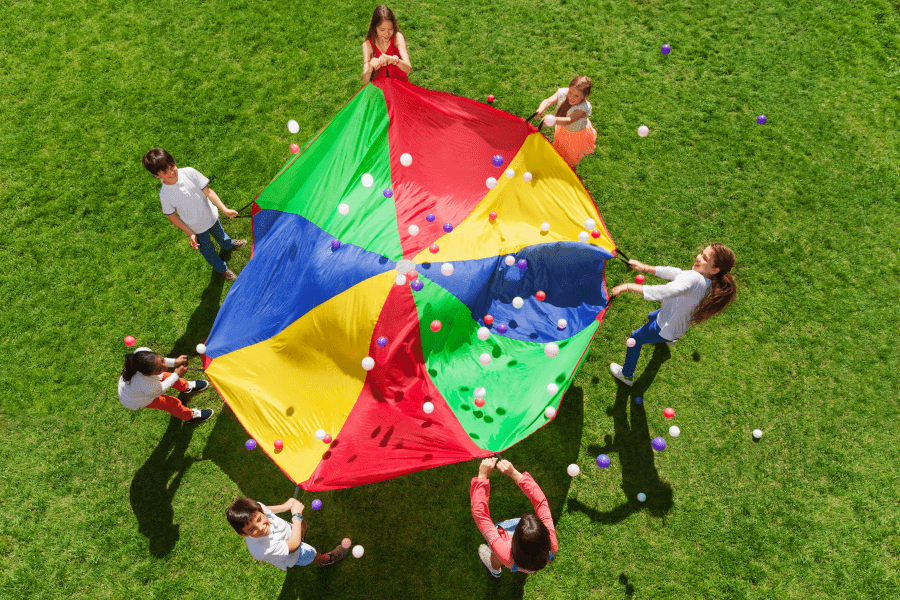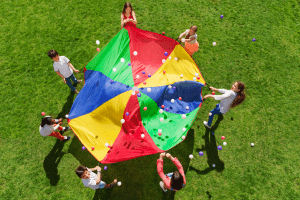 This activity is the perfect way to demonstrate teamwork in action. The movements of the parachute symbolize team cohesion.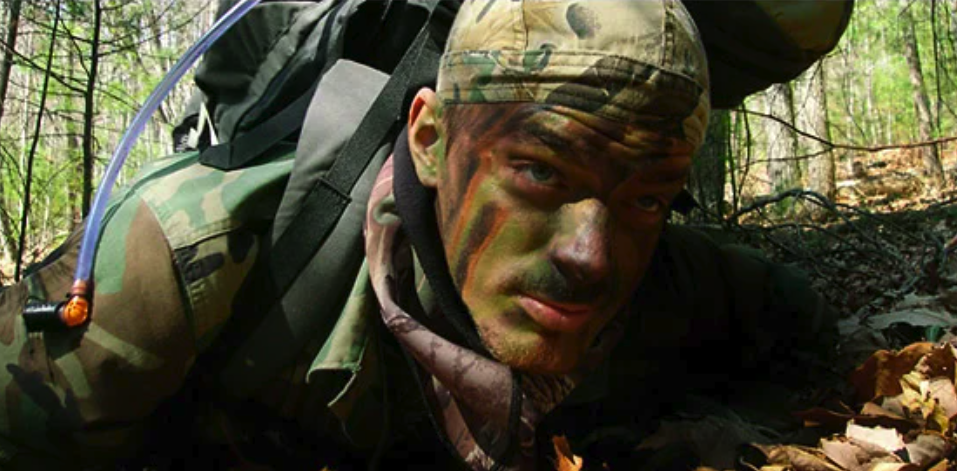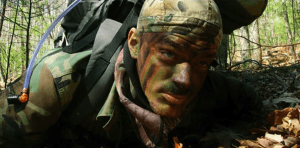 This reverse hide-and-go seek involves plenty of physical activity and more teamwork than the original. You'll feel united as your group teams up to find just one person.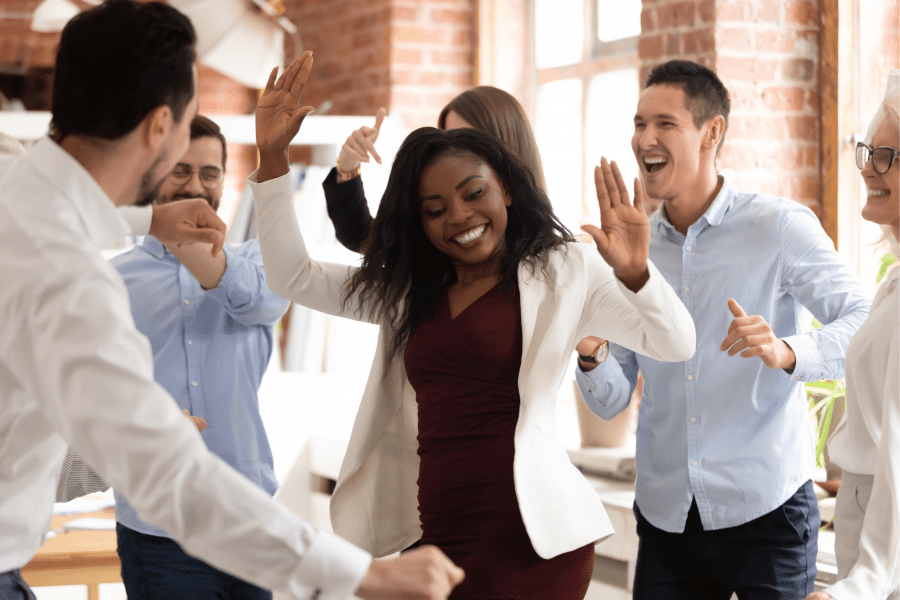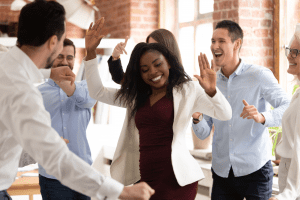 Get your cameras ready to capture your coworkers in ridiculous poses. This game is perfect when you need a last-minute activity because it requires almost no explanation. You just dance, and when the music stops, you freeze no matter what position you're in.
59) Potato Sack/Pillowcase Relay Race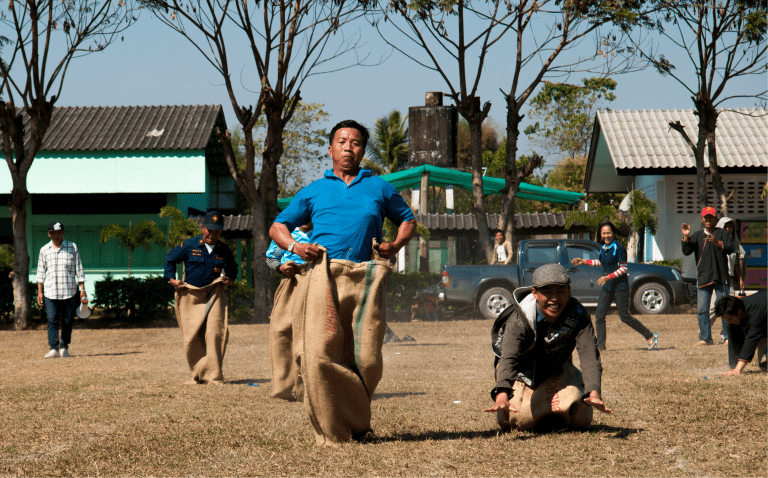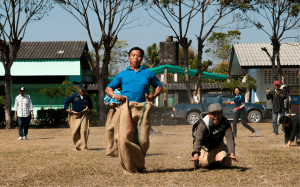 Find out what it feels like to run on land as a mermaid. Get ready for lots of belly-laughs as you and your uni-legged teammates try to make it gracefully from start to finish.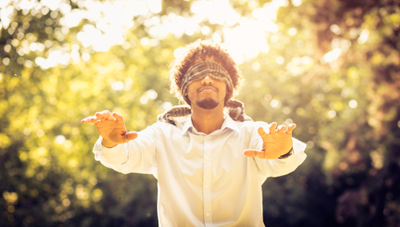 Combine a little dizziness with a blind-folded chase and you've got a recipe for a good time. Players can decide if they want to work together to help or confuse the blindfolded person. You might even split into two battling groups to add more drama to this game.
61) Eagle Glider Construction Challenge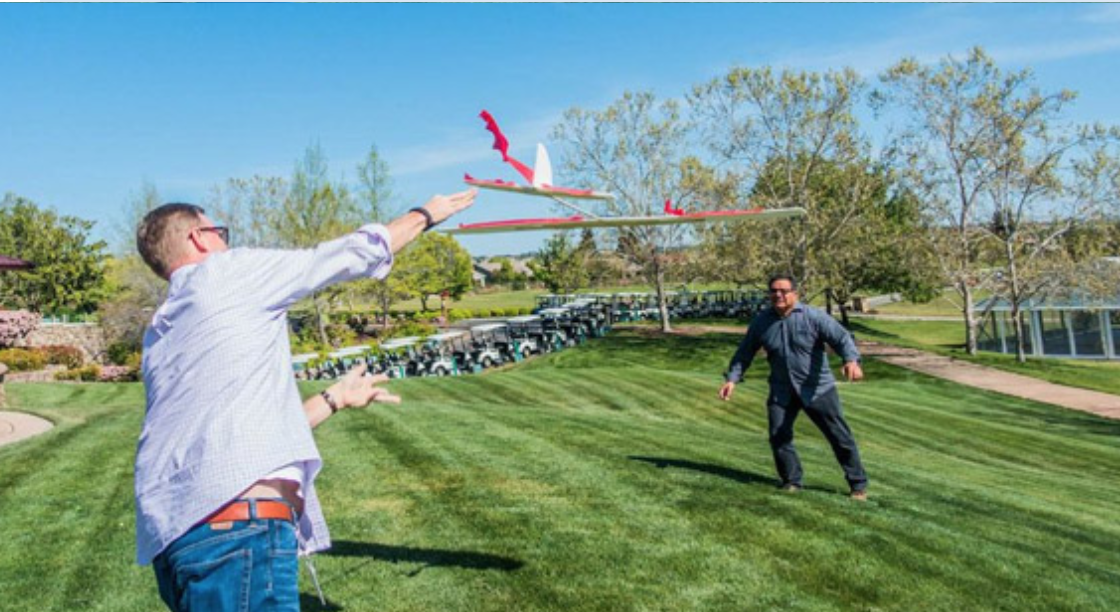 Fresh air, friendly competition, and the wonder of flight make this event as memorable as all the fond field days of your childhood. Your group will split into small teams to create cardboard gliders. You'll have plenty of time to collaborate while designing and building, and during the grand finale, you'll test your aircraft to see how well it flies…and if it flies better than everyone else's.
How to get started: There are tons of models available online or you can find blueprints and make them with your own materials.
62) Roller Skating Conga Line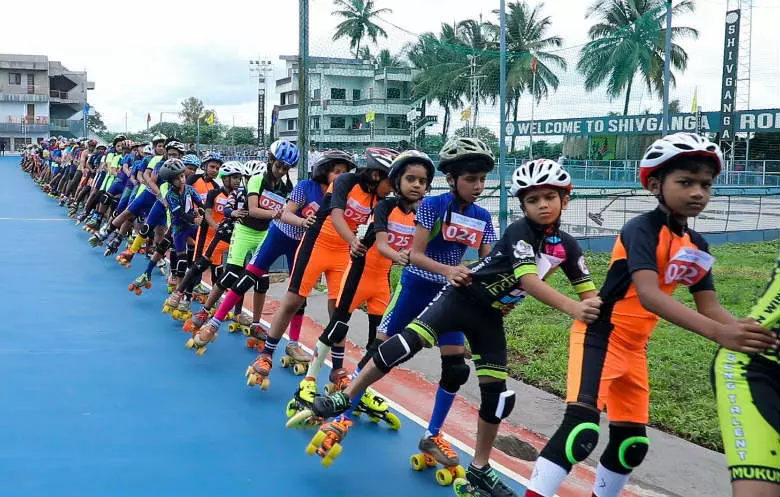 Why not live a little and try to break the world record for the longest conga line on roller skates? Succeed and you'll get bragging rights and epic stories to tell your grandkids. Fail and you'll get plenty of laughs.
Either way, the attempt is definitely worthwhile. Each member of your team will have to pull out their best verbal and non-verbal communication skills. You'll have to adjust your body depending on what your coworkers do. You'll have to anticipate their movements.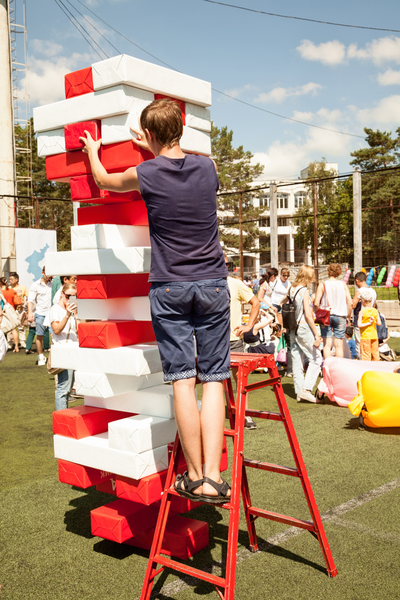 Playing giant Jenga outdoors multiplies the thrilling tension of the tabletop version. Dial-up the tension even more by encouraging plenty of cheers and jeers from the crowd.
---
Want to become a better professional in just 5 minutes?
People Also Ask These Questions About Outdoor Team Building Activities
Q: What are some outdoor team building activities for adults in 2023?
A: For 2023, some outdoor team building activities for adults include Outback Team Building's Amazing Chase, outdoor minefield, and a classic DIY field day. Learn more about these ideas and then some in this outdoor team building roundup.
Q: Are there free outdoor activities that can be used to bond as a team?
A: There are plenty of free outdoor team building activities. You could host a picnic potluck style, organize a laid-back beach day, or even spend a day playing the pickup sport of your choice.
Q: What are the best outdoor team building activities for work?
A: The best outdoor team building activities for work include a City Brew Tour of your city, outdoor problem-solving scavenger hunts, and a collaborative team triathlon. All these activities bring a healthy dose of coordination and cooperation to classic outdoor fun.