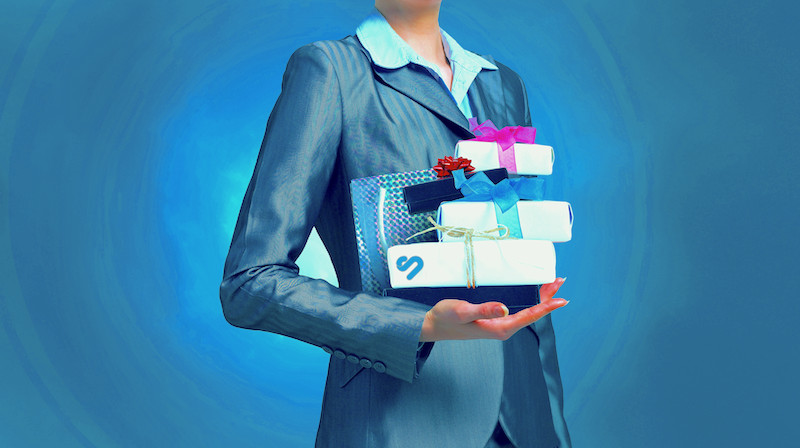 Looking for a career-specific gift? Perhaps a promotion or retirement gift?
Maybe you're trying to find the right gift for your boss?
Buying gifts for professionals requires capturing the essence of work-life balance in a single item. Most pros care deeply about their work and often find themselves thinking about their job even when they're off the clock. That's why giving them something that makes their day-to-day easier or more enjoyable is the key.
A great professional gift idea is designed to make work feel more like home or it can simply add little style and function to the home office. Either way, these types of gifts should fit the personality and the job title of the employee or coworker.
"Recognition is not a scarce resource. You can't use it up and run out of it." — Susan M. Heathfield
As you search for a great work gift, don't worry too much about budgeting. After all, a company only goes as far as its employees or your coworkers, so it's worth getting them something as invaluable as they are.
Get started right here with the 34 best gifts for professionals that they will not stop using in 2023!
Want to become a better professional in just 5 minutes?
Best Gifts For Professionals
"A favorite for brainiacs and mystery lovers"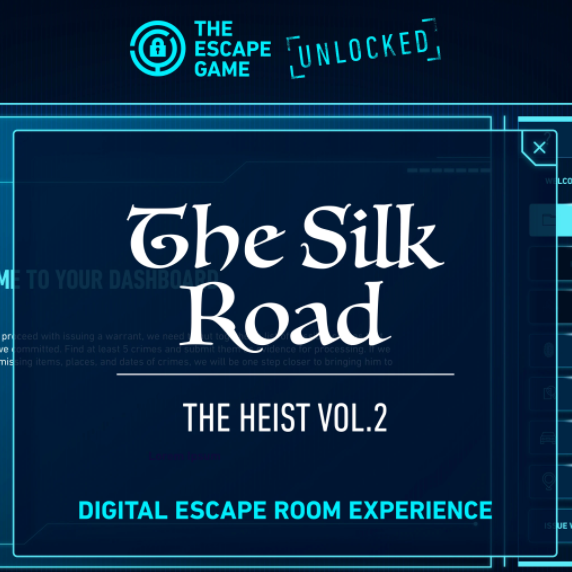 What it is: The Silk Road Online Puzzle Mystery Game is an online puzzle mystery game that lets users search for clues, unravel riddles, and solve puzzles in order to complete a mission!
Why we love it: Starting from the immersive, scene-setting video that launches the mission until the end, this mystery game is filled with evidence and adventures all the way through. More specifically, the user tracks a fugitive named Hahn across the world and tries to piece together a trail of artifacts left behind by the criminal. This cat and mouse game is sure to keep employees or coworkers captivated and enthralled!
Price: $10 or buy all three unlocked games for $26
Where to get it: The Silk Road Online Puzzle Mystery Game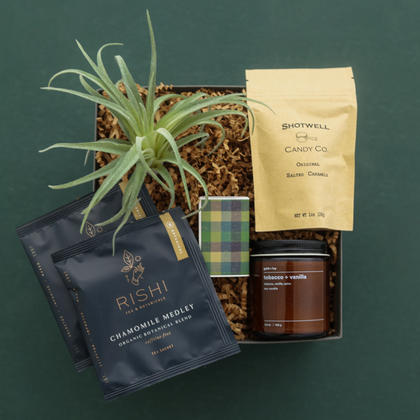 What it is: The Mindfulness Box is your ticket to peace and quiet after a long and rewarding day of work. Packed to the brim with healthy and delicious snack items, this gift box will help professionals nourish their body with quality ingredients. The pocket journal makes it easy to jot down the things that need to get down on paper because we know that busy professionals need to take time to decompress from the deadlines they face at work.
Why we love it: This gift for professionals will empower your colleagues to practice mindfulness and focus on the wellness activities and goals that they strive to achieve.
Price: $57.95
Where to get it: Mindfulness Box
For every box delivered, Caroo donates to Feeding America and their local network of food banks.
"Easily compliments your nightstand, home office and more."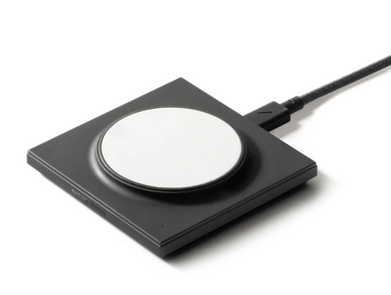 What it is: Cordless charging is where it's at! This handy device just sits on the desk, taking up very little space, waiting to power-up your employees so they can be amazing again today. And always with a full battery. 
Why we love it: It's small, simple, sleek, and powerful. Perfect for making sure your employees stay ready.
Price: $84.00
Where to get it: Magnetic Charger
"Portable, wearable, and take-anywhere-able"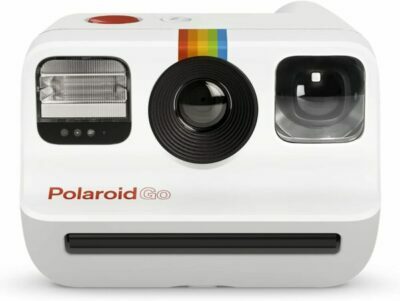 What it is: It's the perfect combination of new age fun and vintage nostalgia. The same instant gratification as the Polaroids of days gone by, but with some major modern-day upgrades.
Why we love it: It comes with literally everything needed to go out and make beautiful, instant memories. The camera itself is pocket-sized and comes with a wrist strap so it can easily go anywhere. Your employees definitely won't be an Outkast when they "Shake it like a Polaroid Picture" and show how fun and easy it is to capture the moments that matter.
Price: $99.99
Where to get it: Polaroid Go Everything Box Camera and Instant Film Bundle
"Three practical items working together for your devices."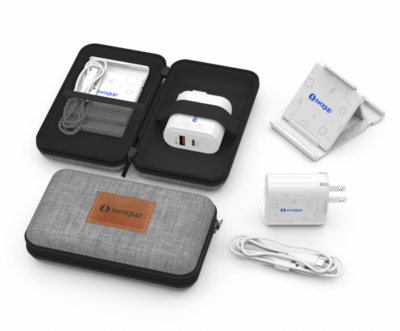 What it is: The Power Travel Kit is everything your employees need (and then some) for staying powered up while on the go. The charger cord works for USB and wall charging, so it's great for at home, in the office, or on planes, trains, and automobiles.
Why we love it: We're very pro-safety! Staying connected and hands-free lets your employees stay focused on what's important. And bonus – it's totally brandable! That's right! Add your custom design to the front of the case and give your employees the gift of safety, power, and convenience in a pocket-sized, logoed, kit. 
Price: $31.78
Where to get it: Power Travel Kit
"Because it's five o'clock somewhere…"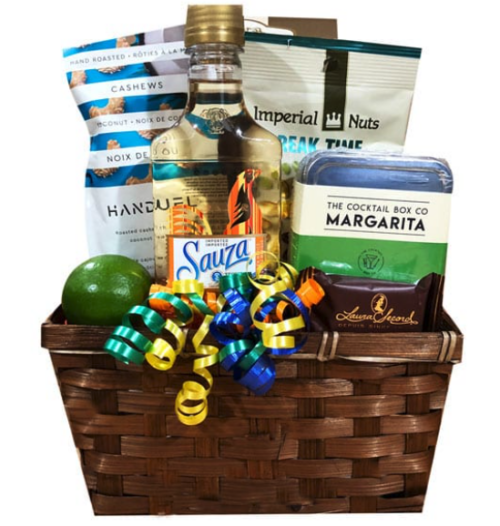 What it is: A do-it-yourself margarita making kit to add a little buzz and a lot of fun to any occasion. This particular margarita mix gains its popularity from its warm, citrusy, and celebratory flavors.
Why we love it: With fresh-squeezed lime juice, delicious snacks, and Sauza tequila, what's not to love? Well, on top of that, your employee or coworker will feel like a genuine bartender when they have all the ingredients to make a delicious margarita. This is the perfect professional gift for blowing off some steam, winding down, and kicking the feet up.
Price: $105
Where to get it: Margarita Kit
"For edible encouragement and inspiration"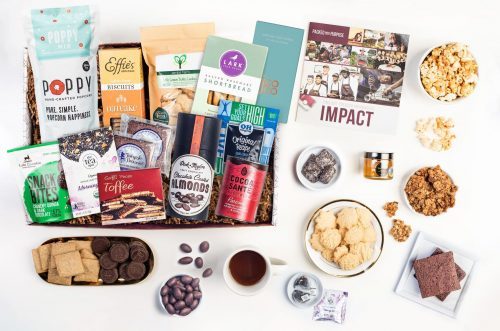 What it is: Inspirational Impact is a deluxe box of gourmet treats and other artisanal goodies. This mouthwatering business gift includes buttery rosemary sea salt shortbread, raw natural honey, dark chocolate quinoa bites, buttery lemon cookies, Belgian chocolate brownies, small batch handcrafted popcorn, perfectly roasted dark chocolate almonds, and dozens of other luxury edibles.
Why we love it: This gift package is an ideal gift for employees, clients, or coworkers. This curated box of pure deliciousness lets them know they are appreciated.
Disclaimer: The contents inside this subscription box are so delicious that the recipient may feel overwhelmed and elated.
Price: $140
Where to get it: Inspirational Impact
"For caring about their all-around well-being"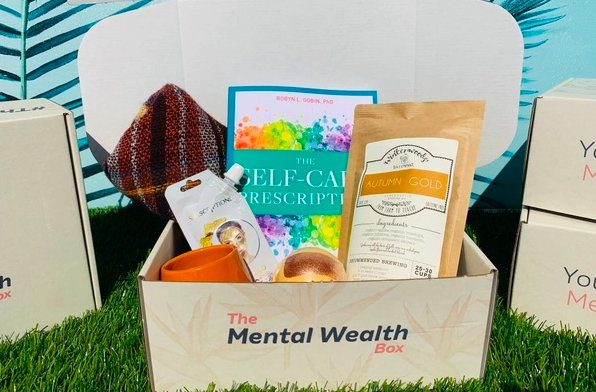 What it is: The Mental Wealth Box is about thriving — not just surviving. This carefully curated box of 4-6 products in each one gives practical activities and tools to help people find their way through their mental journey.
Why we love it: Anxiety, depression, PTSD, and other mental health challenges are difficult, too common, and not talked about enough. That's why this health box is a welcomed aid. Each box comes with essential oils, journals, natural remedies, yoga techniques, meditation, educational books, and custom herbal tea blends to help with healing and personal growth.
Price: $44.95 (Anxiety and Depression Box)
Where to get it: The Mental Wealth Box
"Customized for the consummate professional"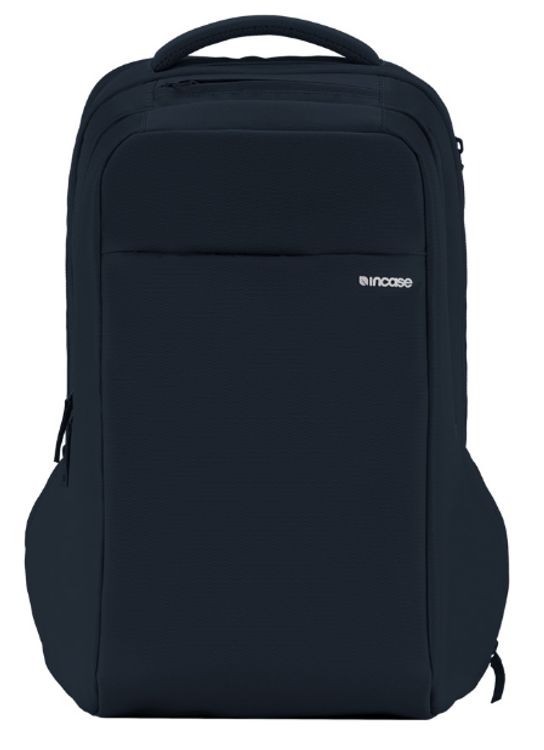 What it is: Incase ICON is a custom branded backpack for super-employees and super people alike! It can fit a 16-inch laptop and it's still comfortable so it's great for business and adventure.
Why we love it: The main compartment leaves plenty of room for large items, documents, and accessories. Secondary compartments offer space for an iPad or other tech and most importantly, the Incase can be customized to add a little company pride to it.
Price: $191.63 to $210.37
Where to get it: Incase ICON
Gifts For Professional Women
"For dinner parties and fun nights at home"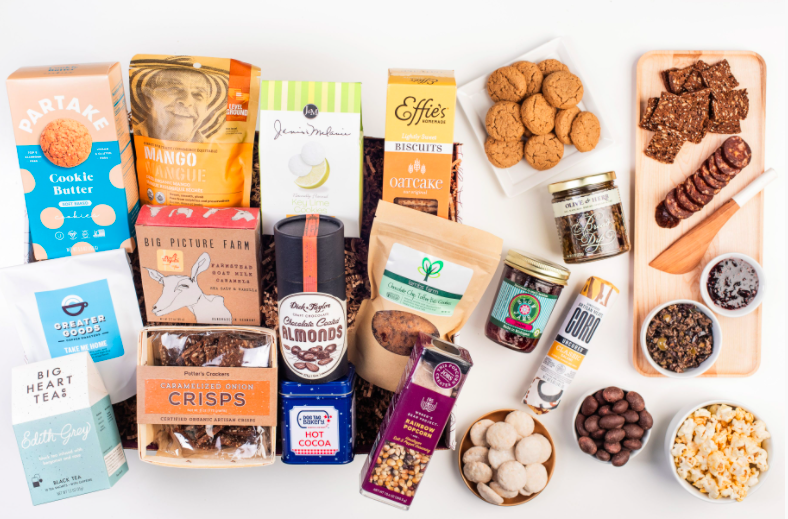 What it is: The Deluxe Charcuterie Board is the ideal gift for the life of the party. Your favorite hostess with the mostest will love these artisanal delights.
Why we love it: This eco-friendly, recyclable box features hand-cured salami, savory dips, caramelized onions, cookies, sweets, caramels, and other treats on a USA-made maple wood serving board with teak oil finish. Whether your employee or coworker chooses to throw a house party, a holiday celebration, or an office party, they'll be well-equipped!
Price: $250
Where to get it: Deluxe Charcuterie Board
"For tactile joy"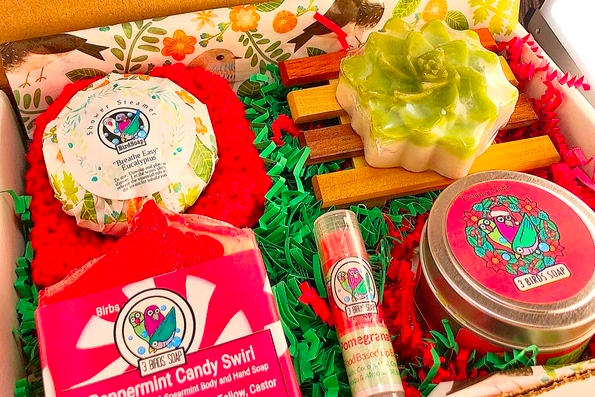 What it is: BirdSoap is created one small batch at a time by a chef artisan in New York using natural, seasonal ingredients, scents, and vibrant colors!
Why we love it: Some months are raspberry and lavender, other months are honey-themed. That's the beauty of the box! The incredible women on your team will receive 2 handmade soaps and 2 other samples every month, which support causes like a women's collective in Africa and animal rescue.
Price: $19.83 per month
Where to get it: 3BirdsSoap Box
"For zesty fun"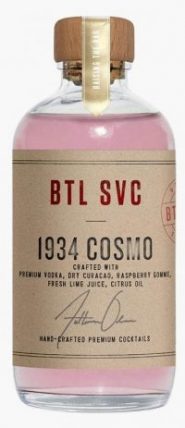 What it is: The 1934 COSMO is happiness in a cup or perhaps one of the branded water bottles we have suggested before! The BTL SVC Cosmo is made with premium quality vodka, custom house-made raspberry gomme with fresh lime juice, and orange zest to top of this 1934 Cosmopolitan recipe.
Why we love it: The COSMO is a way of celebrating like Prohibition just ended! From the delicious flavors to the dapper feeling your teammate will get sipping on it, what's not to love about the Cosmo?
Price: $40 for 375ml
Where to get it: 1934 COSMO
"For the office yogi"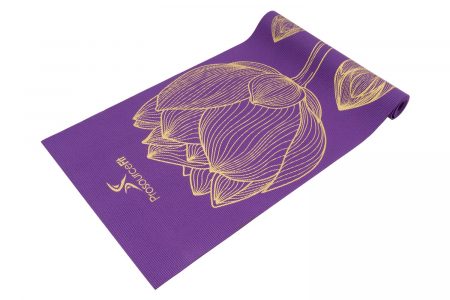 What it is: The Floret Yoga Mat is an eco-friendly yoga mat to zen out and work on balance.
Why we love it: The beautiful floral design adds style and a touch of nature, which reinforces the environment for peace and relaxation.
Price: $21.49
Where to get it: Floret Yoga Mat
"For Type A doers"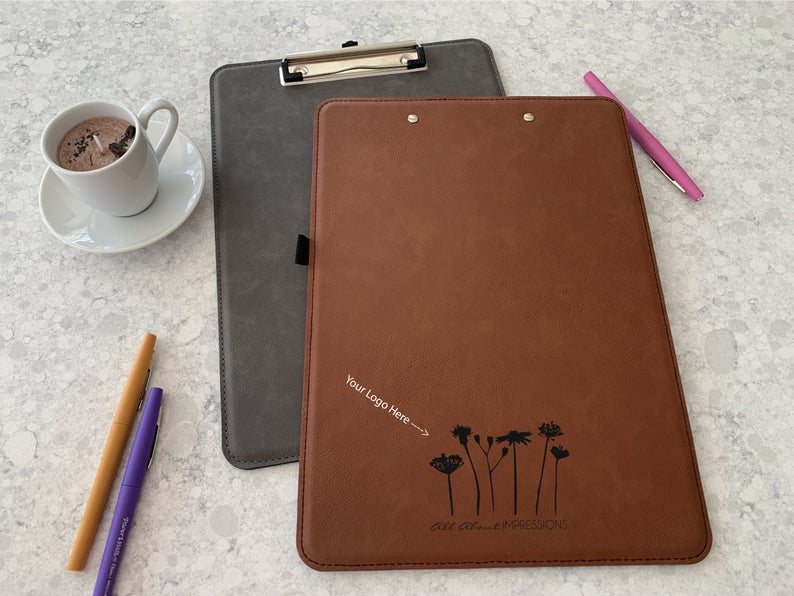 What it is: The Custom Clipboard is a quality faux leather clipboard that can be purchased in multiple styles and inscribed with a personalized message or logo.
Why we love it: This clipboard looks and feels like genuine leather, is water resistant, durable, and easy to clean. Additionally, you can pick out a color and choose an engraving and the placement of the custom fonts to give the perfect gift for a business woman.
Price: $30.95
Where to get it: Custom Clipboard
Gifts For Professional Men
"For remote workers"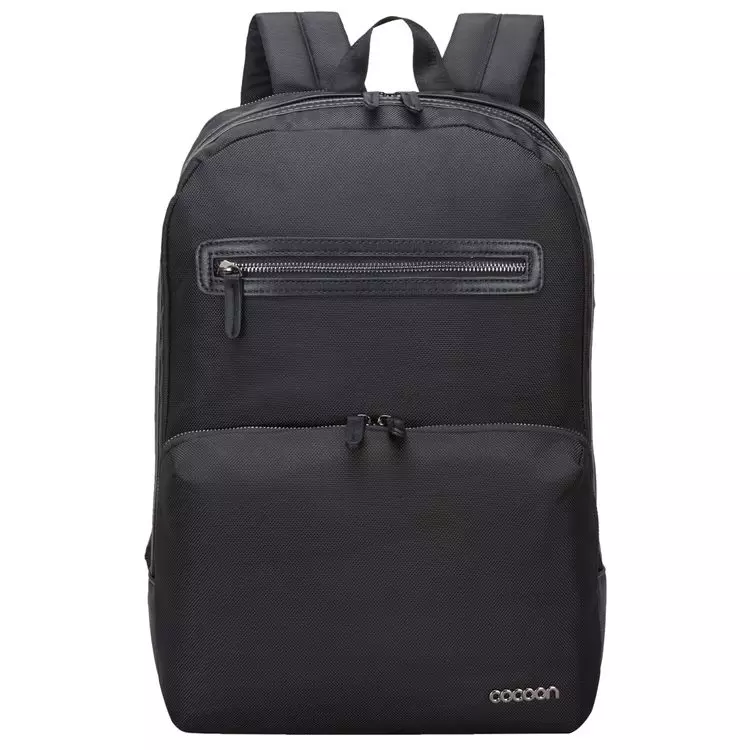 What it is: The Cocoon Buena Vista Backpack is the super sleek and slim nylon backpack to fit all of your employees' carrying needs.
Why we love it: With padded shoulder straps, room for a 16-inch laptop, a padded back panel, a water-resistant exterior, and an area for custom logos, the Buena Vista Backpack hits all the marks for adventures, work, and everything in between.
Price: $69.59 to $92.67
Where to get it: Cocoon Buena Vista Backpack
"For action sports loving pros"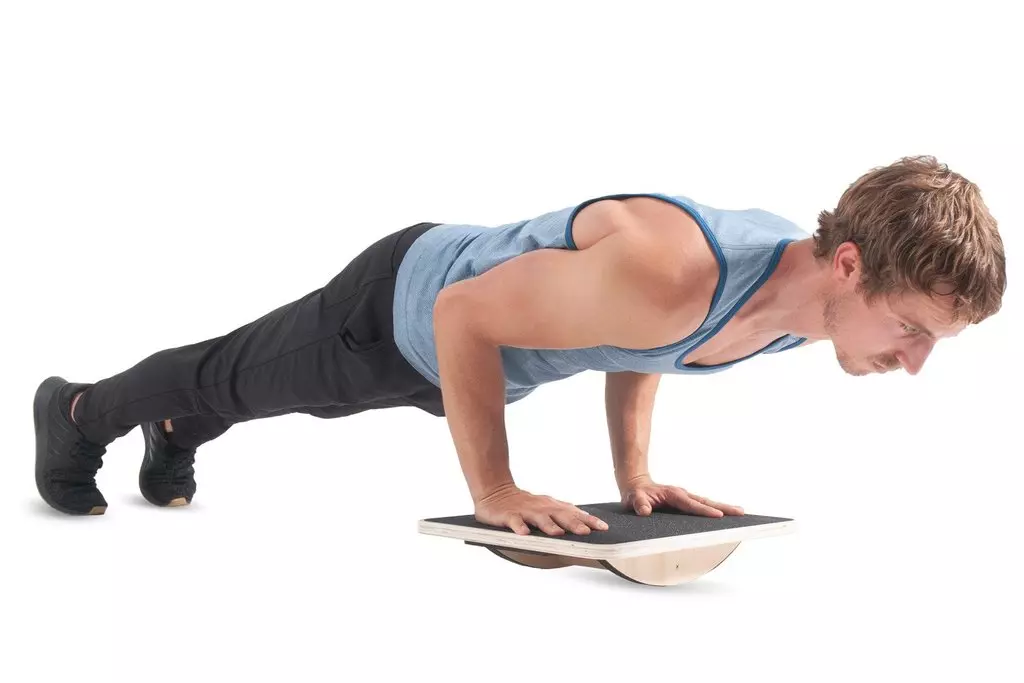 What it is: Is your coworker a surfer or a skateboarder? Well, even if they just like physical fitness and want to improve their balance, the Wooden Rocker Board helps them work on their stability.
Why we love it: This travel-friendly, compact balance board is a perfect addition to a home gym or even to be used as a balance trainer during business hours instead of a standing desk!
Price: $29.99
Where to get it: Wooden Rocker Board
"For extra kick"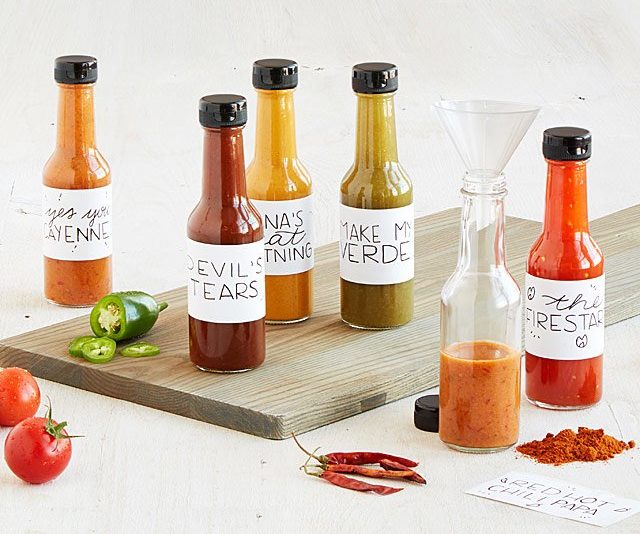 What it is: The Make Your Own Hot Sauce Kit is the DIY solution to adding a little extra kick and a whole lot of flavor to life. This professional gift raises the heat on nachos, pizza, chili, and anything your employee or coworker can cook up.
Why we love it: The DIY Hot Sauce Kit offers piquant sauces via ancho, cayenne, curry, and chili spice packs. The recipient simply follows the instructions, mixes the spices with the peppers, garlic, and vinegars that are included in this box and boom — their handcrafted condiment is good to go!
Price: $40
Where to get it: Make Your Own Hot Sauce Kit
"For encouragement every step of the way"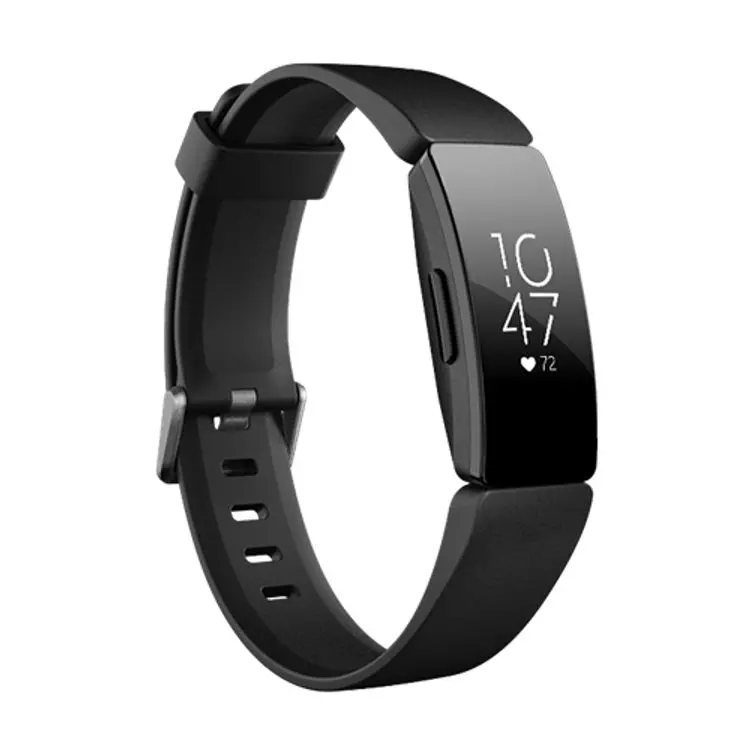 What it is: The Fitbit Inspire HR tracks heart rate and fitness to help its wearer build healthy habits.
Why we love it: Not only does the Fitbit improve the health of your team, but it can also be used for group activities and competitions!
Price: $159.94 to $171.60
Where to get it: Fitbit Inspire HR Tracker
"For hardy professionals"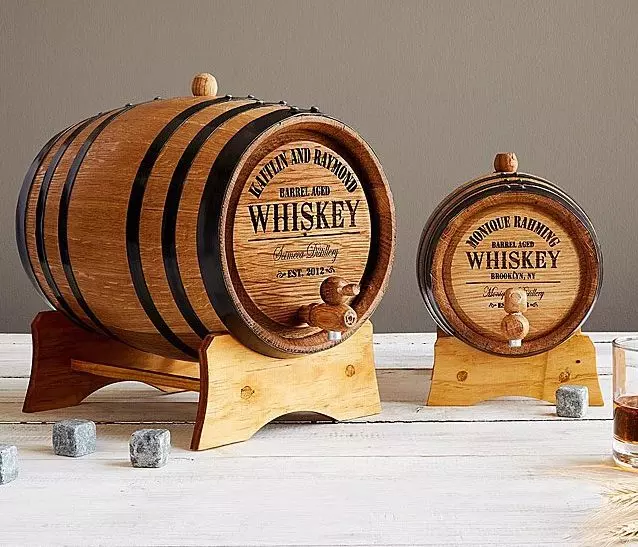 What it is: The Personalized Whiskey Barrel is a miniature oak barrel which ages spirits to perfect form and flavor. The recipient of this appreciation gift is essentially getting the perks of the distillery in one compact package ready-made for home.
Why we love it: This home distillery can be inscribed with the "name" of the distillery (whatever best fits the employee or team member), the date established, and the city and state. Plus, the smaller size of the barrel speeds up the aging process!
Price: $85 to $200
Where to get it: Personalized Whiskey Barrel
Gifts For Young Professionals
"For sporty types"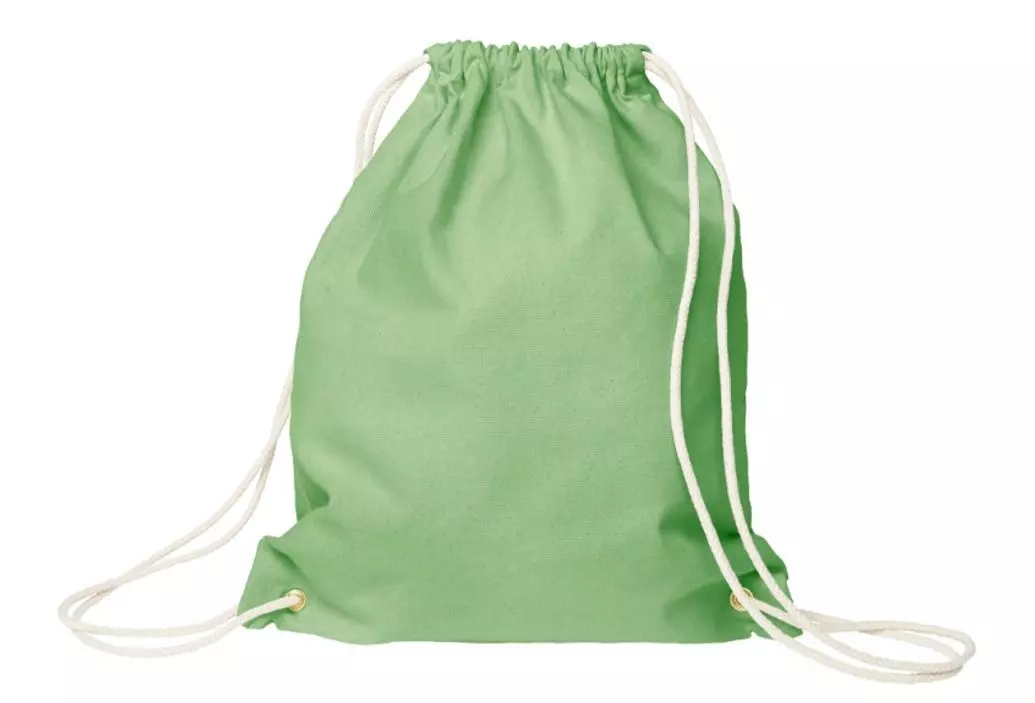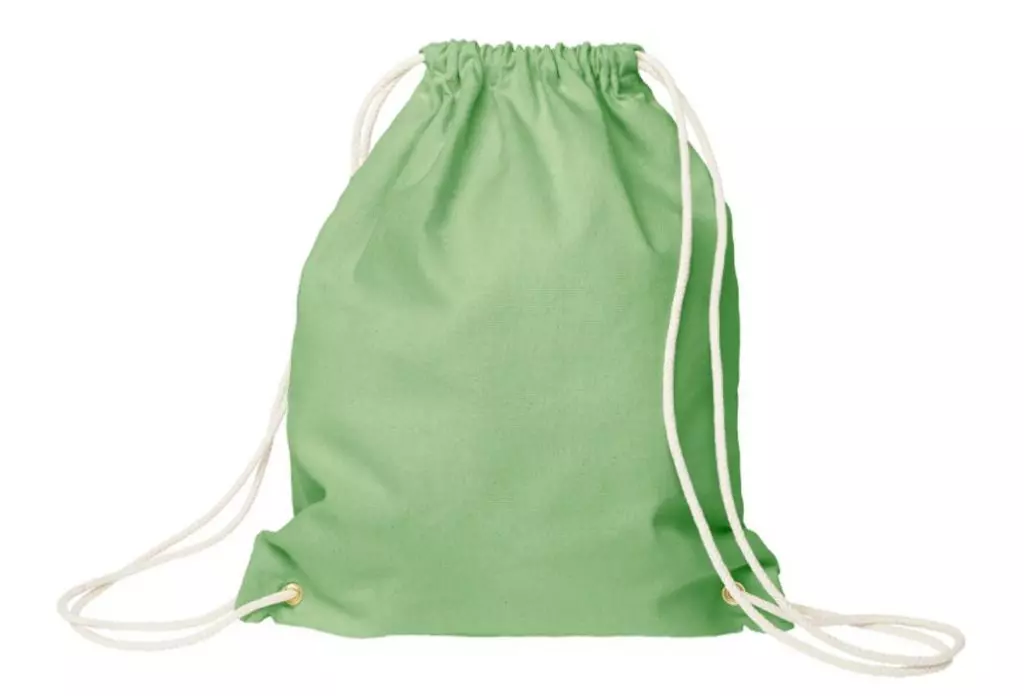 What it is: The Colored Canvas Drawstring is a waterproof, stylish item for that employee that loves to keep things moving!
Why we love it: This drawstring bag is an excellent pick for an employee recognition idea and it comes in virtually any color you can imagine. You can also etch your company logo onto the bag as a potential swag bag or marketing gift for clients.
Price: $9.56 to $18.90
Where to get it: Colored Canvas Drawstring
"To go the extra mile"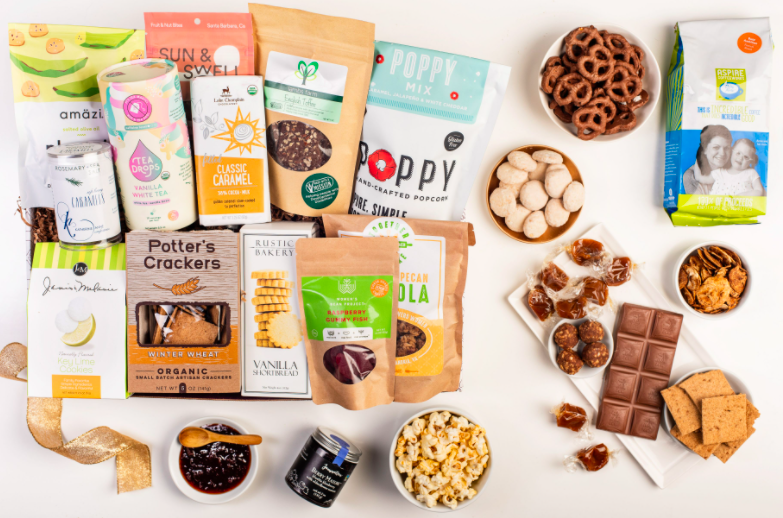 What it is: Above and Beyond is the all-in-one gift box overflowing with artisan-made treats. This signature box includes gourmet cookies, artisanal coffee and tea, small-batch jam, granola, rich caramels, organic crackers, and much more.
Why we love it: In addition to the tastiness of this recognition gift, it also supports clean water initiatives, women's empowerment, training for those with barriers to employment, and more.
Price: $188
Where to get it: Above and Beyond
"For refreshment"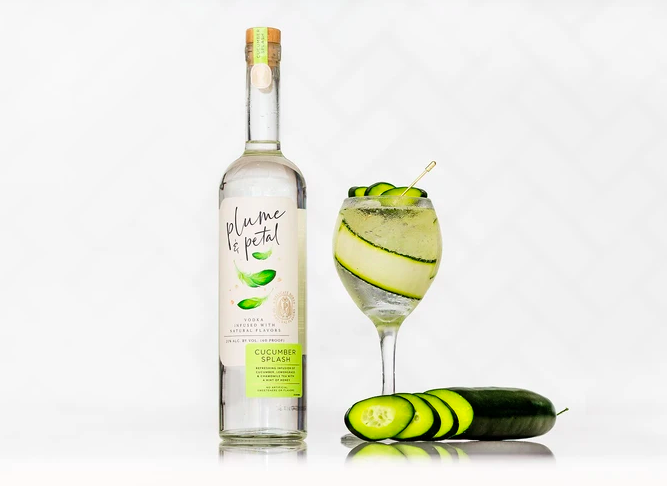 What it is: Plume and Petal is the ultimate refreshment cocktail. This low alcohol option will give the enjoyment of cucumber flavors without the hangover.
Why we love it: This gift for professionals comes with a 750ml bottle, 4 cans of cucumber seltzer water, and an instructional menu to teach how to mix this incredible cocktail.
Price: $41.70
Where to get it: Plume and Petal
"For all-natural health and wellness"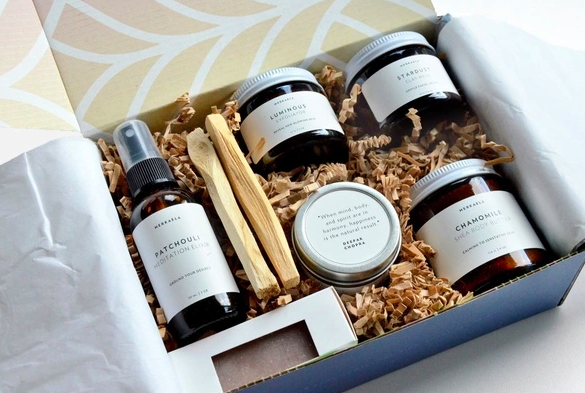 What it is: Merkaela is a chemical-free, natural gift package of wellness goodies, supplies, and other amazing products.
Why we love it: Each season, Merkaela is carefully curated to include the best products, music, and content, including handcrafted soaps, body butter, bath salts, loose leaf tea, scrubs, affirmations, meditation materials, and more!
Price: $16
Where to get it: Merkaela
"For beer lovers"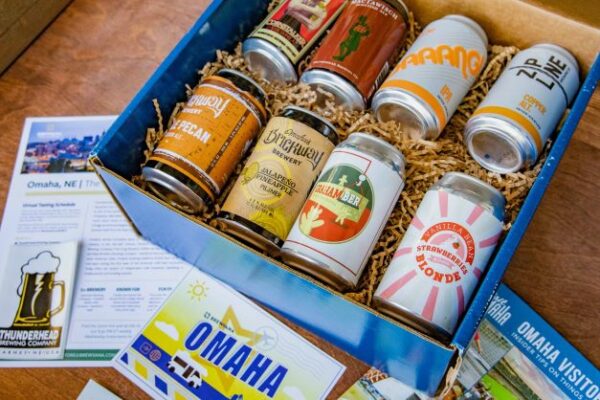 What it is: The Brews Less Traveled Beer Club is a beer box subscription that delivers new boxes of craft beer sourced from breweries in a new beer city each month.
Why we love it: No other beer club scours the country as much as this one does. No matter where your gift recipient lives, they're guaranteed to get a beer they've never had before from cool brewers all around the U.S.
Price: $79.99 for 1 month
Where to get it: Brews Less Traveled Beer Club
Thank You Gifts For Professionals
"For mind body rejuvenation"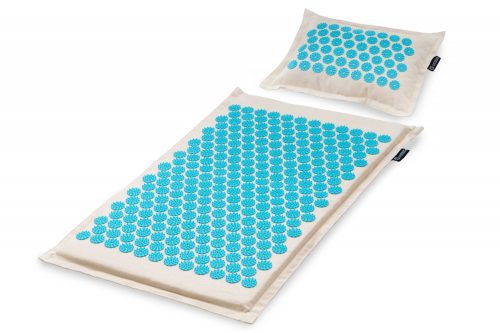 What it is: The Ki Acupressure Mat and Pillow Set is an acupuncture treatment kit without the needles! In fact, it gets even better: this mat is covered in linen so users will be just as ready for a nap as they are for treatment.
Why we love it: The mat and pillow set has nearly 8,000 acupressure points for recovery and rejuvenation.
Price: $59.99
Where to get it: Ki Acupressure Mat and Pillow Set
"For a taste of Mexico"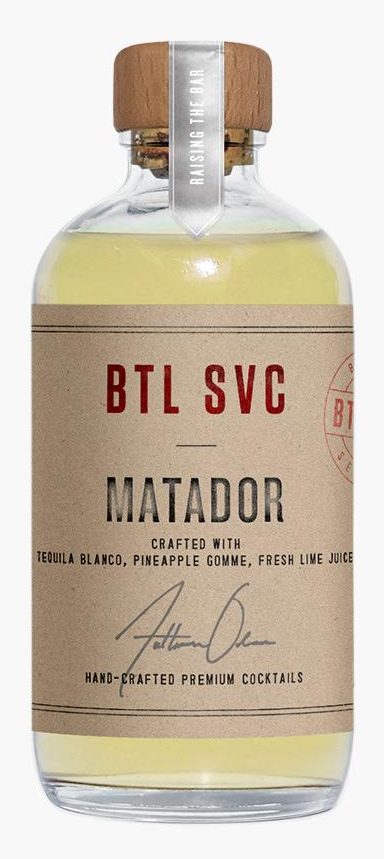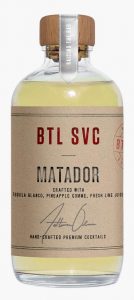 What it is: The Matador is composed of three main ingredients from indigenous Mexico. Homemade pineapple gomme, fresh lime juice, and premium blanco tequila give this margarita-style drink the ability to transport those lucky enough to enjoy it straight to paradise.
Why we love it: This sweet variation of the margarita is an excellent pre-made cocktail for professionals to enjoy during a nice happy hour at home. The pineapple notes will remind them of the tropical destination that may be the setting of their next vacation.
Price: $40 for 375ml
Where to get it: Matador
"For healing, good vibes, and happiness"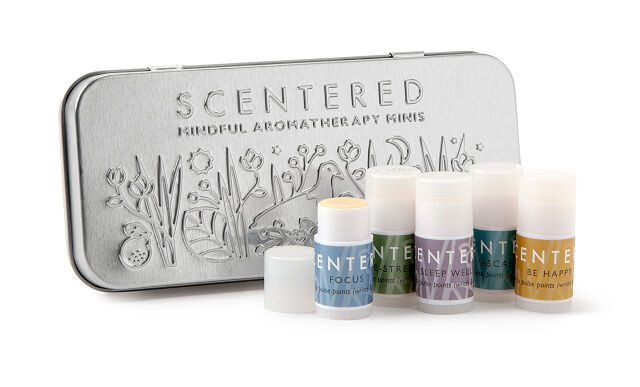 What it is: Wellbeing Ritual Aromatherapy is a package of 25 essential oils in convenient portable sticks.
Why we love it: The balms are blended with moringa and shea butters for a long-lasting fragrance. Aromatherapy has been around since ancient times, but as more and more research comes out, its effects are just now becoming known!
Price: $33
Where to get it: Wellbeing Ritual Aromatherapy
"To feel their best"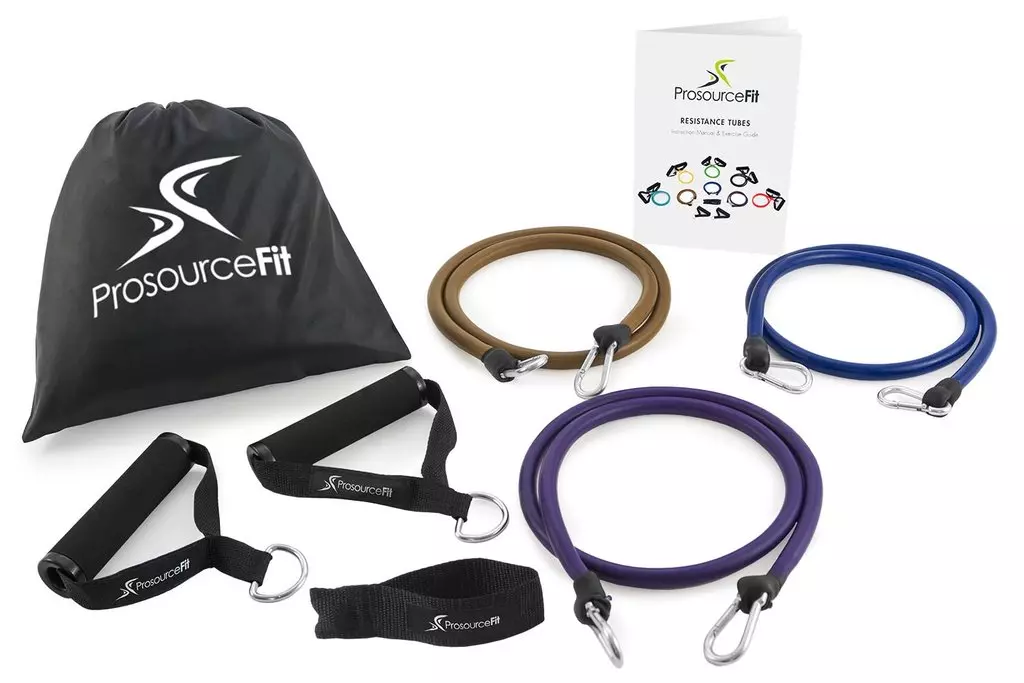 What it is: The Xtreme Power Resistance Bands Set is perhaps the best equipment someone needs to have an intense full-body workout.
Why we love it: This high-quality latex rubber resistance band set is easy-to-use, portable, and convenient with 3 bands offering various levels of resistance. In fact, your coworker or employee can exercise with anywhere from 20 to 50 pounds of resistance.
Price: $25.99
Where to get it: Xtreme Power Resistance Bands Set
"For do-gooders"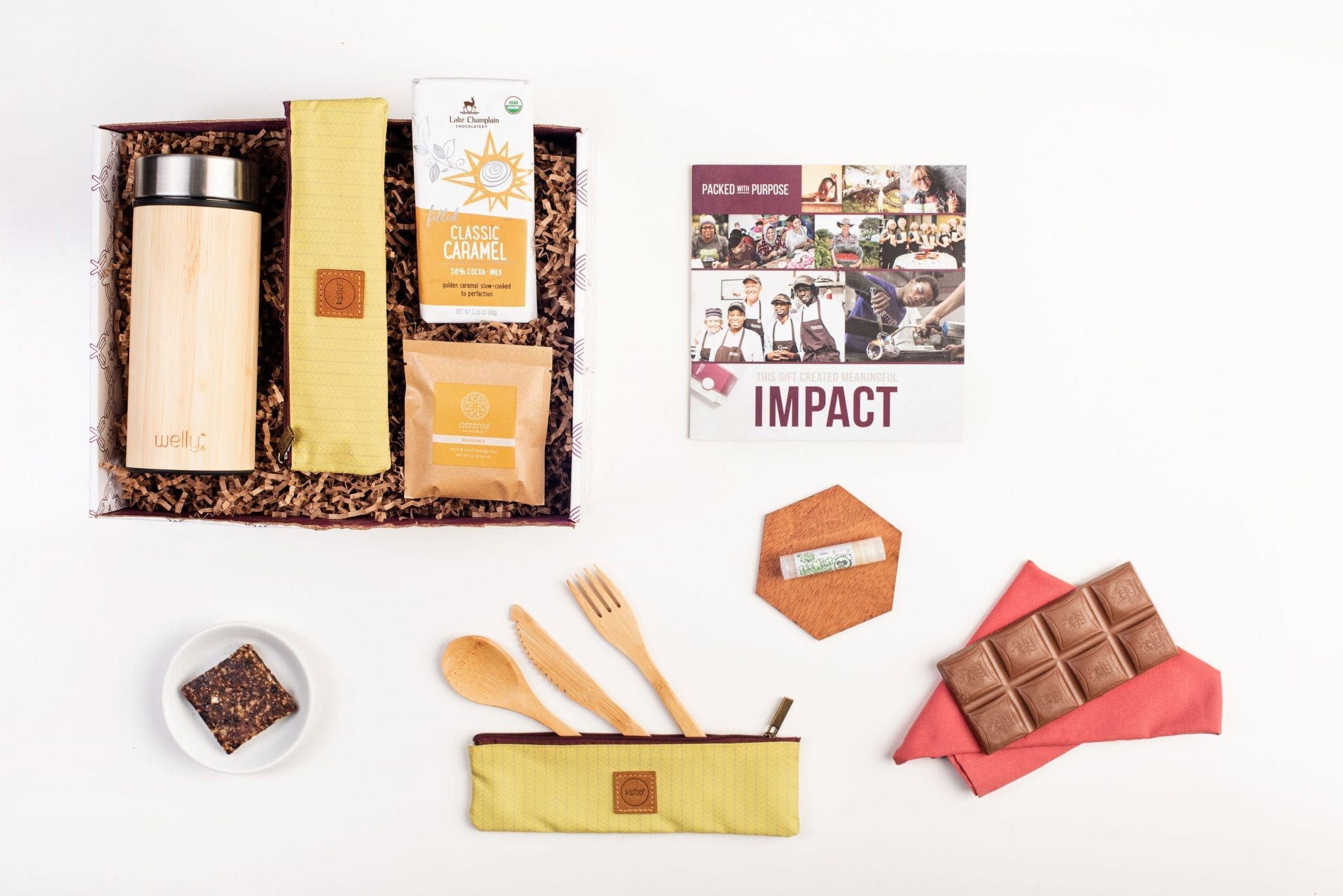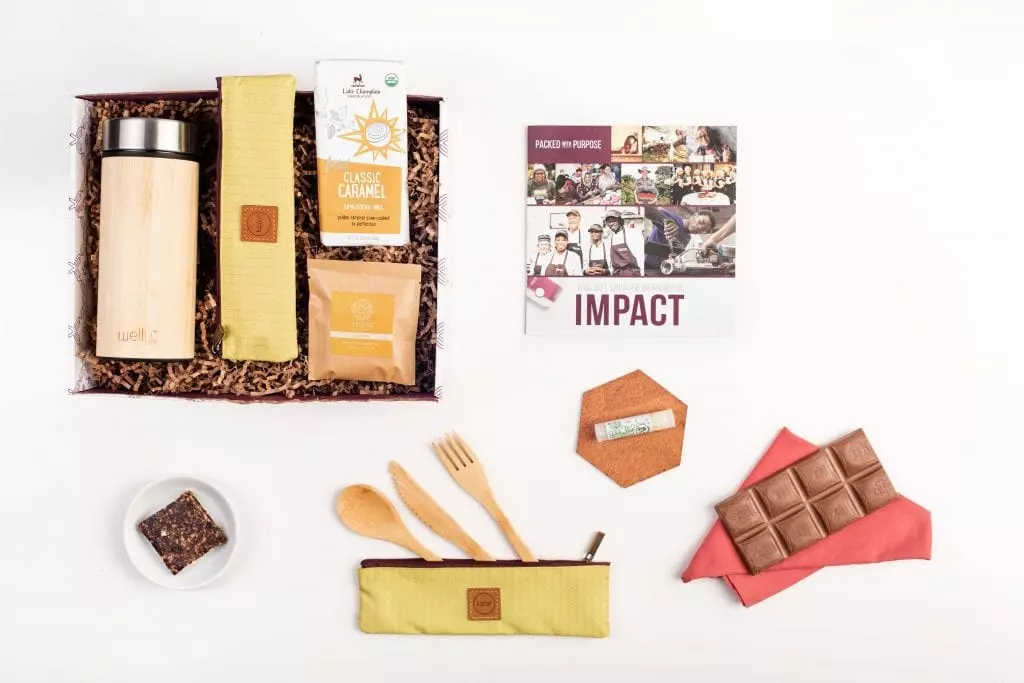 What it is: Eco-Friendly Essentials are the perfect gift for environmentally conscious coworkers.
Why we love it: This package comes with a BPA-free, bamboo-wrapped water bottle with removable infuser, a bamboo cutlery set, mint thyme lip balm, and a delicious and nourishing banana fruit + seed bar.
Price: $65
Where to get it: Eco-Friendly Essentials
Gifts For Administrative Professionals Day
"For peace in a bottle"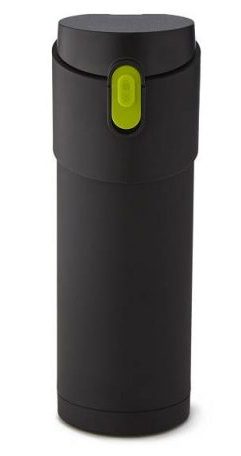 What it is: The Tea Maker To Go gives tea lovers the chance to enjoy loose leaf tea on-the-go. The lid of this infuser has a strainer compartment and offers continuous infusion by dropping them directly in the mug, alternatively.
Why we love it: Double-walled stainless steel insulation ensures the bottles' contents will remain hot or cold for roughly six hours.
Price: $35
Where to get it: Tea Maker To Go
"For a vacation in a bottle"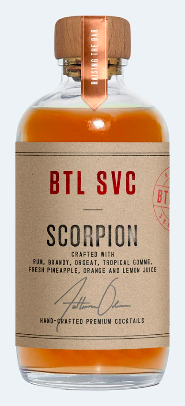 What it is: The Scorpion Cocktail, the most well-known tiki cocktail mixes moonshine and other fresh ingredients
Why we love it: With white rum, brandy, almond, orange flower, fresh pineapple, lemon and orange juice, and house-made tropical gomme making an exotic cocktail has never been so easy.
Price: $40 for 375ml
Where to get it: Scorpion
"For staying hydrated at work"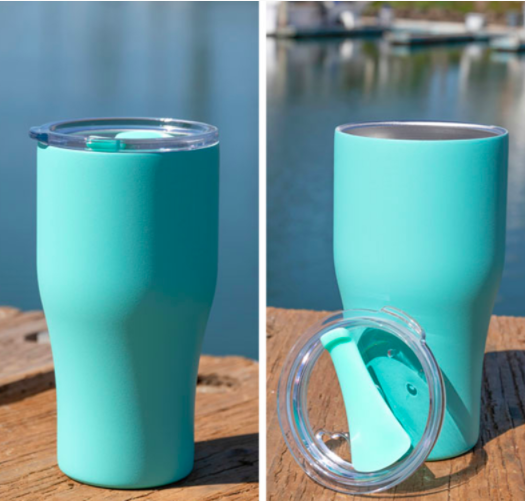 What it is: The Summit is a stainless steel, vacuum-insulated thermal tumbler with a push-on lid and powder coated finish!
Why we love it: Besides its cool look, this tumbler is absolutely perfect for the office or for working from home in pajamas.
Price: $10.90 to $35.33
Where to get it: The Summit
"To satisfy a sweet tooth"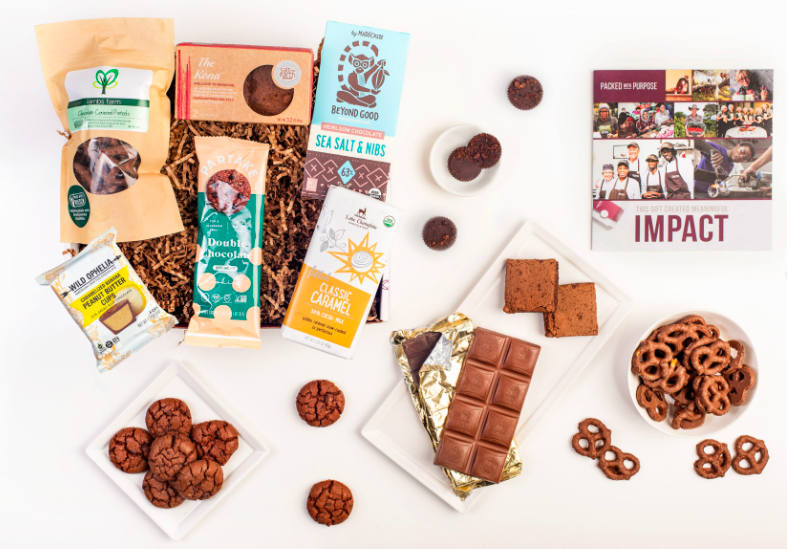 What it is: The Chocolate Lover is a tantalizing assortment of chocolate euphoria. Administrative assistants and other administrative pros are sure to enjoy this collection of chocolate delights.
Why we love it: Your new favorite chocolate box includes heirloom dark chocolate with sea salt and cocoa nibs, caramel-filled organic milk chocolate, southern-style dark pecan toffee, sea salt peanut butter cups, and decadent fudge brownies — all of which comes in a recyclable box!
Price: $40
Where to get it: For The Chocolate Lover
"For online events"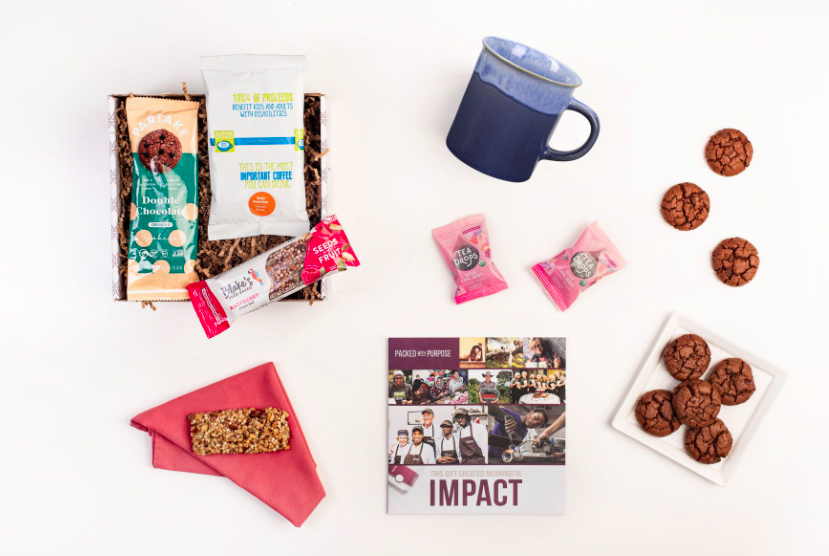 What it is: The Virtual Swag Bag is the perfect gift for virtual meetings and video conferences!
Why we love it: This virtual event swag bag includes a raspberry seed-filled bar, scrumptious double chocolate chip cookies, a large ceramic mug, and aromatic tea and fragrant coffee. Considering your executive assistant or administrative assistant is likely to run a video call here and there, they'll be glad to have this appreciation gift handy.
Price: $37
Where to get it: Virtual Swag Bag
People Also Ask These Questions About Gifts For Professionals
Q: What is a good professional gift to show your appreciation?
A: A good professional gift to show appreciation is thoughtful, practical, and something that adds value to the life of your coworker or employee. Oftentimes, employers give succulents, chargers, coffee mugs, keychains, gift cards, tote bags, or gift boxes.
Q: How much should I spend on a gift for a professional?
A: There isn't exactly a set amount for how much you should spend on a gift for professionals. The key is that the gift shows you care and that it's relevant to the recipient's interests and day-to-day tasks.
Q:  Are there any unique gifts for young professionals?
A:  Yes, for example, instead of purchasing a basic water bottle, consider getting a water bottle that plays music or measures the temperature of its contents. Essentially, take the basic idea for a gift a step further.
Q: Where can I find a gift for an administrative professional?
A: Packed with a Purpose, Amazon, Etsy, ProSourceFit, and Swag.com are great sources for administrative professional gifts. There are loads of excellent sites for professional gifts, but for surefire quality and personalized gift ideas, these are a few of the best.
Q: When should I send a professional gift?
A:  You always want to be sure to order and ship a professional gift far in advance of the event it's intended for. Most sites take weeks to package and ship an item, especially if you are ordering in bulk.