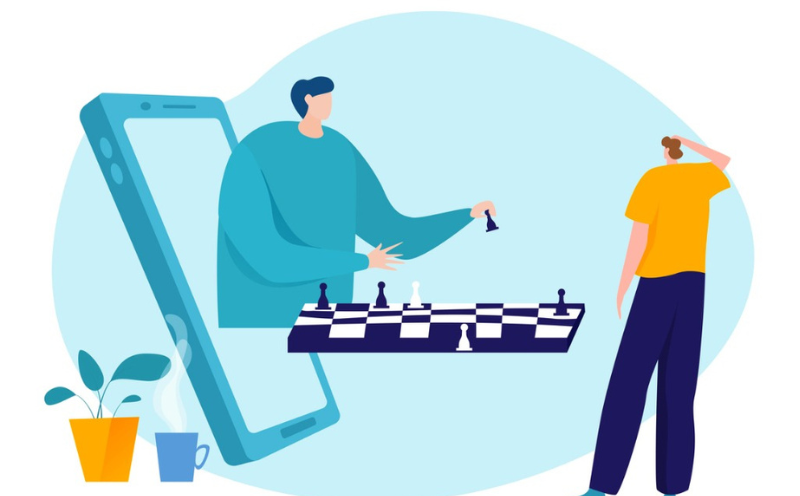 We all know that the best meetings aren't just the ones that move swiftly and efficiently, but those where everyone is comfortable getting involved and excited to join the conversation.
But getting everybody in a room ready to collaborate can sometimes seem like a daunting task.  Productive work environments depend on well-coordinated meetings.
However, a discussion that starts dull or uninspiring can make attendees tune out. Including an icebreaker can be a fun and creative way to break the ice between employees.
10 Icebreaker Templates For Kicking Off Your Next Meeting In Style!
Click To Tweet
That's why it's important to have a well-designed icebreaker that can help kick off your meeting on the right foot. With careful planning, an icebreaker can not only warm up the atmosphere but also build rapport and encourage engagement, making participation easier.
In a hurry? Here are a few hand-picked icebreaker templates to use today:

Enjoy taking your meeting off to a great start with these 10 creative icebreaker templates and ideas that will get everyone talking and engaged.
Want to become a better professional in just 5 minutes?
Page Contents (Click To Jump)
What is an icebreaker template?
An icebreaker template is a tool that provides a framework to facilitate meaningful conversations, activities, and interactions during meetings. It can be used to kick-start a meeting by breaking down barriers between employees and helping everyone get in the right mindset for the task at hand.
Why should you use an icebreaker template?
Using an icebreaker template helps to create a sense of familiarity, ensures everyone is on the same page, and encourages a more productive meeting.
There are many benefits to using icebreaker templates:
✅ Promotes team building and breaks the ice between staff members, especially if they are new.
✅ Encourages the participation of everyone in attendance and gets people engaged in the conversation.
✅ Sets a positive tone for the meeting and creates a more relaxed atmosphere.
✅ Helps to build trust among staff members and encourages collaboration.
List of Icebreaker Templates for Meetings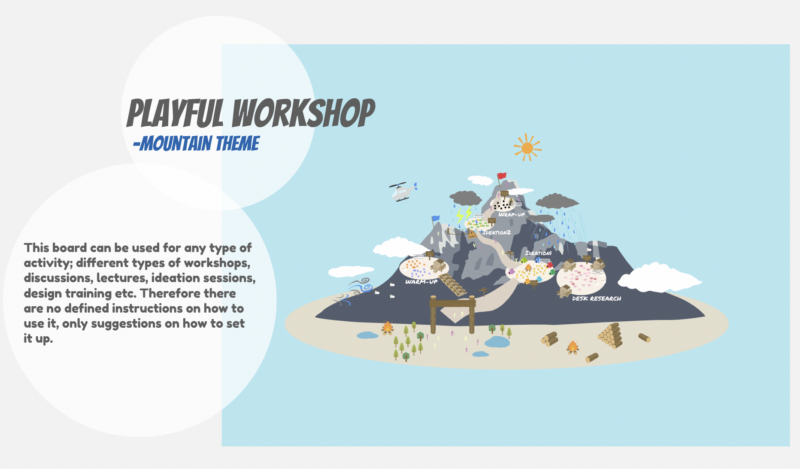 This digital template is designed to make online collaboration much more fun and engaging instead of feeling like a chore. This is a great tool to break down any potential awkwardness between colleagues of all ages and experiences.
🎖 Why this is a good icebreaker template: The user-friendly digital platform offers an interesting experience for people to participate in stress-free sessions. It can even help alleviate anxiety for some participants.
🚀 Start here: Mountain Theme Icebreaker


This icebreaker template is an excellent way to uplift office morale when needed. It adds some fun competition to your meetings by allowing everyone to guess the final score or big plays of a game.
🎖 Why this is a fun icebreaker template: This icebreaker encourages all coworkers to contribute in meetings and provides an opportunity for participants to bond over their shared love of sports. With this energizer, you'll add some excitement to your next meeting.
🚀 Start here: Big Game Icebreakers


This great tool provides activities and tips to energize meetings, workshops, and everyday conversations. It features thought-provoking questions, creative activities, and more to make collaboration easier, faster, and better.
🎖 Why this is a good icebreaker template: To liven up your interactions with colleagues, choose from a variety of icebreaker games such as classic Two Truths and A Lie, About Me introductions, or Would You Rather questions. Pick what suits your team members best for a fun and engaging experience.
🚀 Start here: Warmups & Wakeups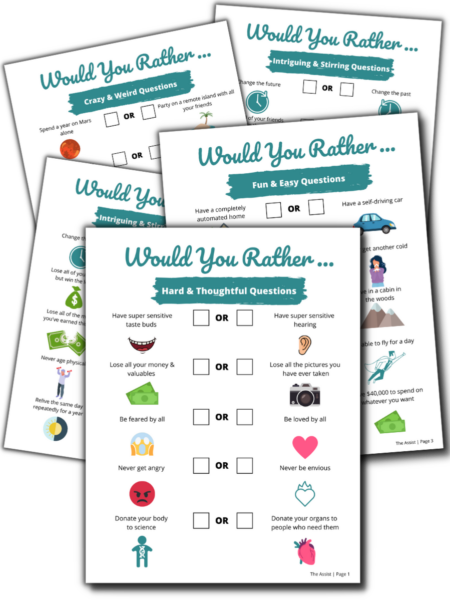 The use of the "Would You Rather" icebreaker questions can help bring excitement and participation to all those present. By utilizing this template, you can effortlessly keep your employees, coworkers, and colleagues amused while establishing better connections with each other through the game of "Would You Rather."
🎖 Why this is a good icebreaker template: The "Would You Rather" template provided is suitable for any type of meeting, whether it's formal, informal, or somewhere in between, and it is user-friendly.
🚀 Start here: Would You Rather Icebreaker Template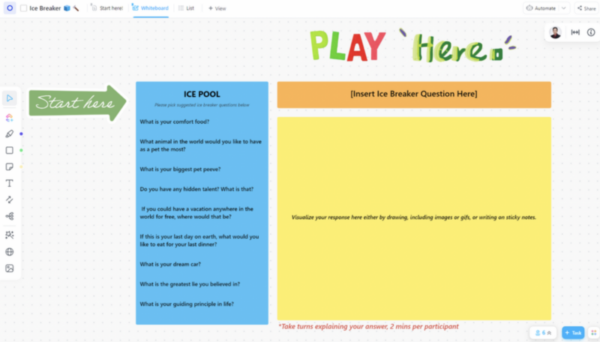 Improve creativity and build stronger teams in your workplace with the Icebreaker Whiteboard template. This template is an excellent way to start meetings or conferences and encourages participants to get to know each other in a fun and unique way.
🎖 Why this is a good icebreaker template: This template provides an interactive and humorous way to kick-start any gathering by using visual expression. Furthermore, you don't have to worry about anyone ridiculing their artistic abilities since the atmosphere is all about positive energy.
🚀 Start here: Icebreaker Whiteboard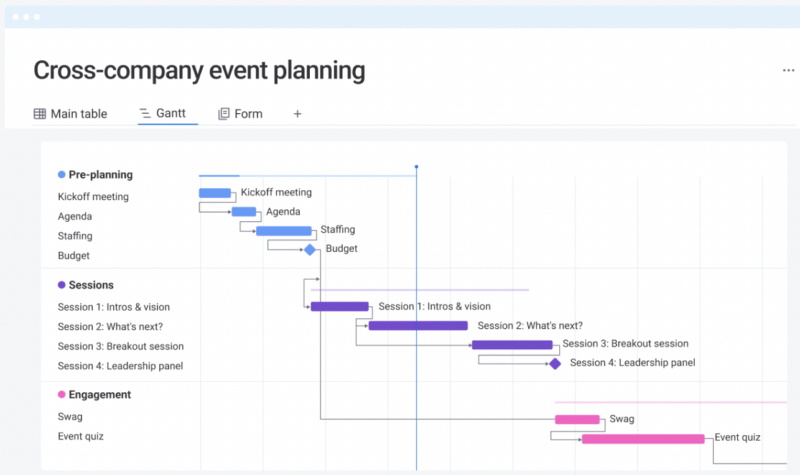 The Cross-Company Event Planning Template provides a simple platform to help you plan internal events effortlessly. The template aims to assist you in organizing and executing any event flawlessly.
🎖 Why this is a good icebreaker template: The Cross-Company Event Planning template is a resource that can help you plan and execute internal events efficiently, regardless of their size or scale. It includes everything from brainstorming ideas to task execution.
🚀 Start here: Cross-company Event Planning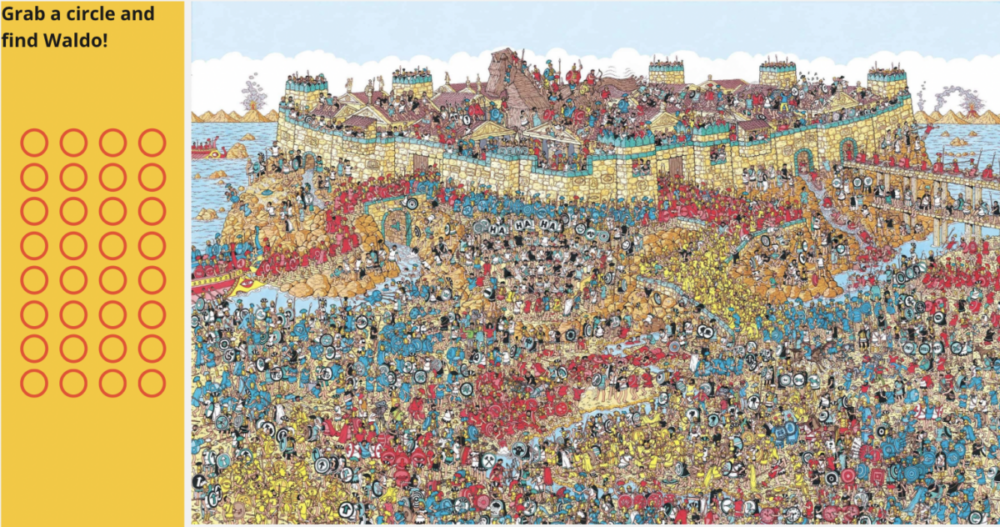 With this online group game, the rules are simple – grab a circle and start looking for Waldo! It's an effective yet easy and fun way to break the ice and get everyone in the meeting relaxed and energized.
🎖 Why this is a good icebreaker template: This great icebreaker template provides just enough structure to give you a smooth transition from small talk to more meaningful conversations.
🚀 Start here: Finding Waldo Icebreaker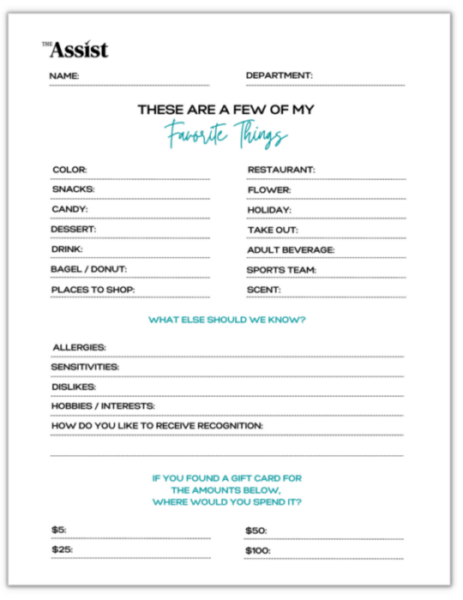 Rather than small talk during lunch breaks or morning coffee, this template lets everyone participate in sharing their favorite things. You'll get just enough information about peers to bond with each other on a deeper level by discussing interests that go beyond the workplace. It can even motivate curiosity and establish a better understanding between participants.
🎖 Why this is a good icebreaker template: Your teams will have a blast discussing their favorite hobbies, food, sports team, and more.
🚀 Start here: Favorite Things Icebreaker Template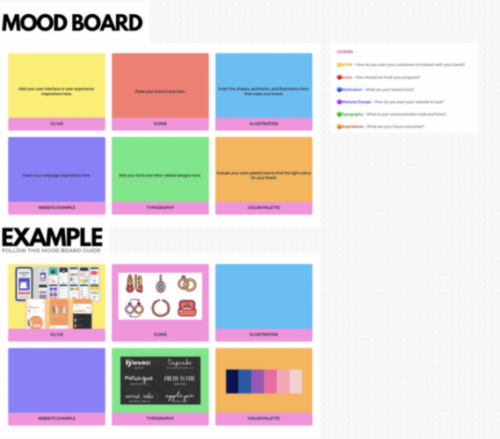 The Mood Board is a tool for collaborative brainstorming that enhances communication by allowing users to gather and share ideas, notes, and inspirations in one central location.
🎖 Why this is a good icebreaker template: The is well-designed and enables you to upload images, add ideas, and organize them to create a visually appealing design.
🚀 Start here: Mood Board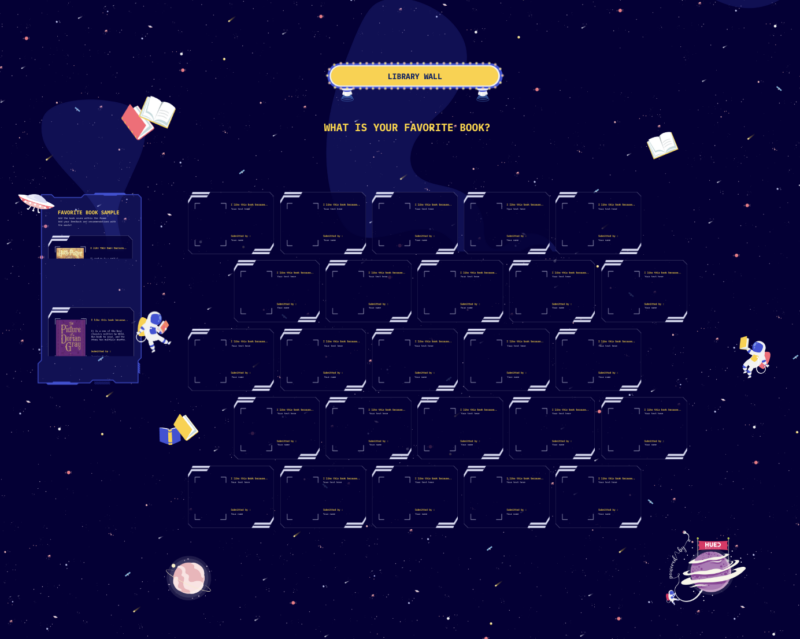 Consider using the Library Wall Template as a tool to enhance your meetings. With this template, participants can engage with each other by sharing their favorite books and discovering new titles. It's an enjoyable way to encourage connection among attendees before the meeting begins.
🎖 Why this is a good icebreaker template: This template is designed to help you lead an engaging icebreaker activity with your group of coworkers or employees. It's effective in getting people chatting and promotes team bonding.
🚀 Start here: Library Wall
---
People Also Ask These Questions About Icebreaker Templates
Q: How do I use an icebreaker template?
A: Icebreaker templates assist individuals in meetings or events to get to know each other better by breaking the initial tension. These templates can be utilized for brainstorming, event planning, discussing interests, and other team-building activities. Some templates may require specific materials, such as post-its or props, to complete an activity.
Q: What are some tips for getting everyone engaged in the icebreaker activity?
A: To begin the activity, dedicate a few minutes to introductions and chit-chat to help everyone feel more comfortable, especially those who are meeting each other for the first time. Ask questions that encourage detailed answers and avoid yes/no questions. It's important to allow participants enough time to fully contemplate their answers, and make sure to actively listen to what they have to say.
Q: Is there a way to measure how well my icebreaker template works?
A: To determine if your icebreaker template was successful, observe participants during and after the activity. If they are actively participating and enjoying themselves, then you will know that the icebreaker was successful and the team meeting was a hit. Additionally, you may offer a survey to those who attended to give feedback on their experience.
Q: Are there free icebreaker templates for teams?
A: Yes, you can easily find many free icebreaker templates online by searching for them. Just carefully read the guidelines before beginning any activity with your team. You can find everything from scavenger hunts, simple team check-ins, emoji Pictionary, onboarding templates, virtual icebreakers, water cooler trivia, and virtual meeting templates.