In 2023, modern workplaces are looking at increasing their adaptability and agility to boost productivity and efficiency.
Using HR templates is a great way to improve the quality of work through standardization while saving time and resources.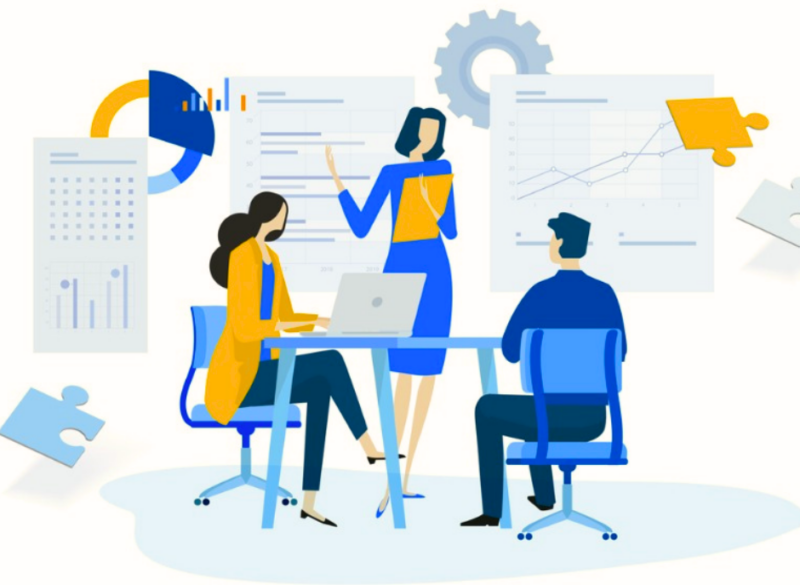 By providing your team with templates, you help conserve mental energy by allowing them to focus on tasks that matter.
Want to support your team and help them achieve more consistency in project management and workflows? We share handy HR templates that can easily be implemented and updated to your organization's needs.
P.S. While you're at it, get the free secret weapon HR professionals are keeping in their toolkits.
"Almost all quality improvement comes via simplification of design, manufacturing, layout, processes, and procedures.
Click To Tweet
👉 Get Your Free 2023 HR Checklist
Page Contents (Click To Jump)
What is an HR template?
An HR template is a pre-designed document or tool that Human Resources (HR) professionals use to streamline various organizational processes.
These templates help illustrate standard operating procedures, saving time, reducing errors, maintaining consistency, and ensuring compliance with legal and corporate policies. They can be customized to fit a company's specific needs and can be used across various HR areas to increase productivity.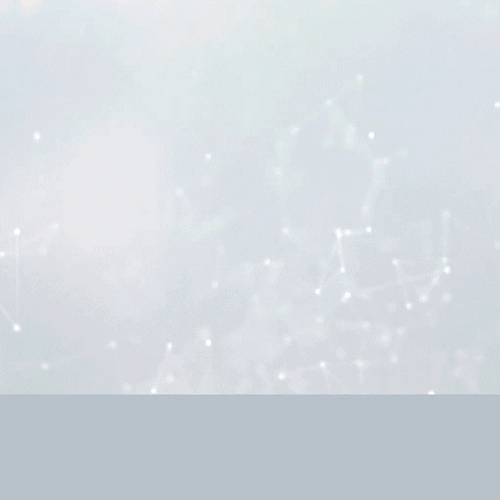 5 Areas of HR that can use templates and forms
1. Onboarding
Whether it be sending out a new employee welcome letter or supporting new hires with a checklist before day 1, onboarding templates are used to ensure a smooth and efficient process for integrating new employees into the organization. Employee handbooks and templates for collecting emergency contact information or distributing benefit enrollment forms will also support HR departments with coordinating communication during the onboarding process.
2. Training
Many companies facilitate training or learning and development (L&D) programs. Training templates can be used to promote employee skill development and knowledge enhancement. These often include feedback forms to optimize for future trainees and skill assessments before the start of the program.
3. Data management
Data management templates help HR professionals organize and store employee information efficiently, especially in small businesses with limited teams. By adopting automation and templates, HR leaders can keep track of the different staffing databases to manage their personnel, such as time-off requests, employee evaluations, and employee timesheet attendance. This is particularly relevant when extracting information from enterprise HR software.
4. HR-related requests
To handle the many employee requests throughout the year, HR documents and templates are used to address and consolidate various employee requests and inquiries, ensuring consistency and compliance. This can range from workplace accommodation during work trips, expense reimbursements, as well as internal job applications.
5. Event planning & team building
There are multiple considerations when organizing team-building events and work socials. To coordinate any event (especially larger-scaled ones), templates are used to arrange and execute HR-led initiatives to improve employee engagement, retention, morale, and collaboration. From a budget template to a post-event evaluation form to surveying employee satisfaction, a comprehensive template helps ensure no details are missed.
👉 Get Your Free 2023 HR Checklist
10 Human Resources Templates & Forms To Use At Work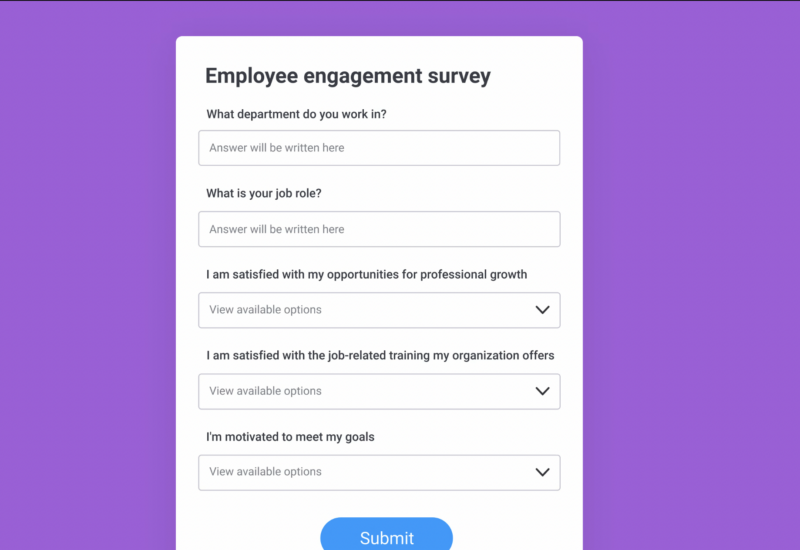 Finding and retaining quality performers can be challenging. Still, with monday.com's employee engagement survey template, managers can feel secure in knowing where each employee stands and candidly find employee recognition ideas and other ways to improve team morale.
Why this hr template works: Create your own customizable surveys directly to gather feedback about company culture by using different formats from multiple-choice and open-ended questions to suit your team's style. Leaders can also refer to these surveys during the offboarding to enable honest exit interviews.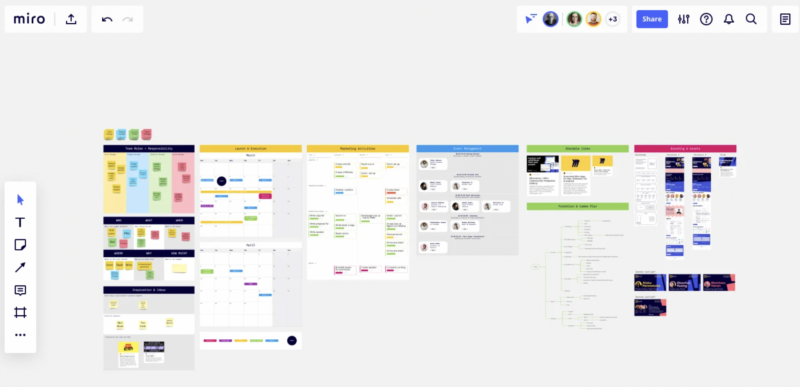 Use Miro's event planner to host events without a hitch, from scheduling logistics to marketing. This event template ensures you have all the information necessary to get the best results up until on-day as you confidently and efficiently coordinate your event's essential components.
Why this hr template works: Any event organizer knows that coordinating many moving parts can be a frustrating task that's hard to keep track of. Complex events require an editable template that is adaptable enough to accommodate adjustments up until the last minute to assist in successful planning.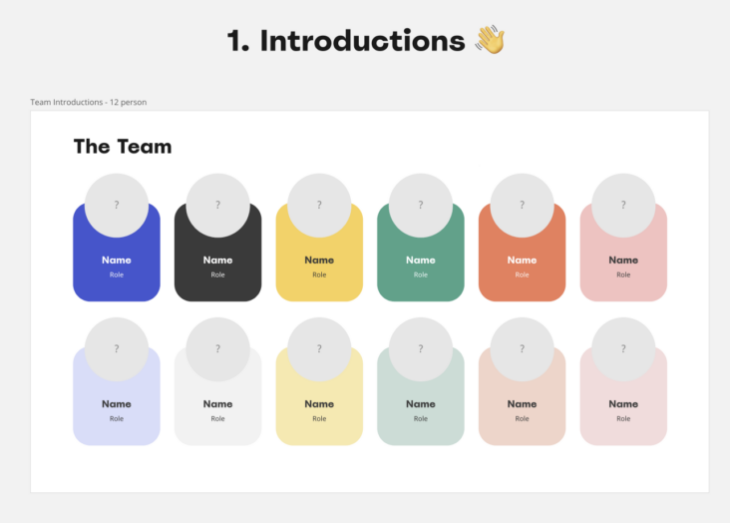 By introducing essential team members using this Meet the Team template, you can focus on helping new hires make an excellent first impression on the rest of the team. This provides a highly engaging experience for everyone in your organization to foster trust while having fun by adding a personal touch.
Why this hr template works: Emphasizing experiences, qualifications, experiences, and capabilities helps anybody in your business to identify new team members right away by learning about their diverse backgrounds.
This easy-to-adopt template allows you to manage all HR team processes easily from one place. With a standardized template, your employees can send in requests for holiday time, a lateral job move, leave of absence requests, complaint forms and more.
Why this hr form template works: For HR teams with a lot on the go, they can handle all incoming requests and upload these forms to a central place such as human resources management software to streamline the data and reduce manual workload.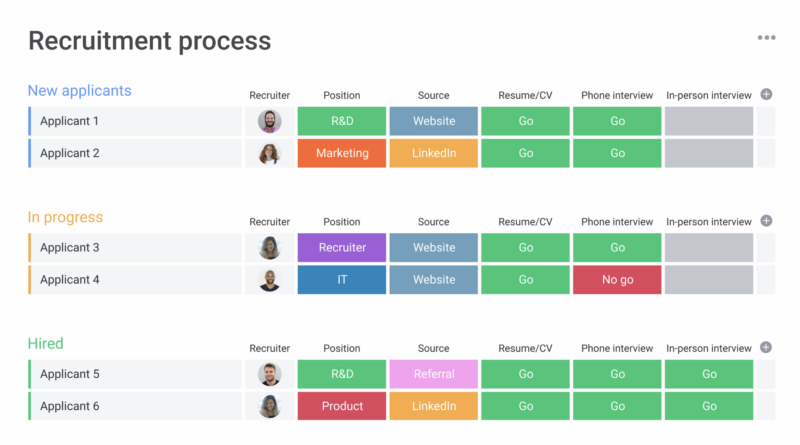 Allows HR professionals to follow the hiring process from beginning to end by using this recruitment plan template. This way, your team can monitor open opportunities, quickly gather applications from candidates, and analyze metrics and referral sources from HR outsourcing.


Why this hr template works: You can consolidate all applicant details by keeping tabs on personal information updates, job application form submissions, and the status of ongoing interviews to get a quick overview of the entire hiring process.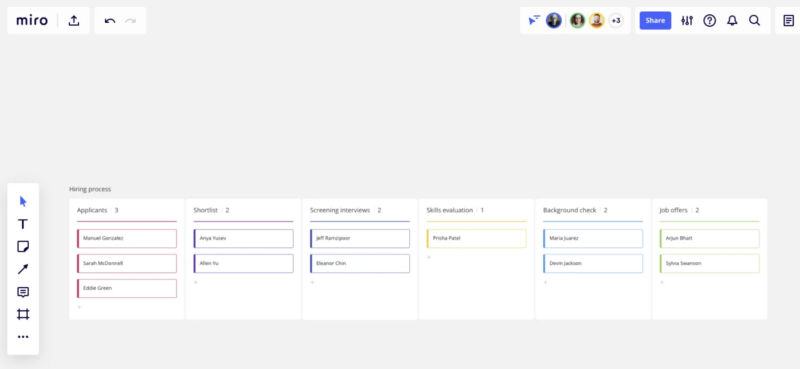 For the majority of businesses, finding the best new hires is a complicated process. From evaluating skill competencies to finalizing offers, the process involves many steps, collaboration across departments, and a significant investment of time and resources. Giving recruiting teammates a quick, high-level overview of where candidates stand as they transition from applicants to new hires might be useful to stay on the same page.


Why this hr template works: This template creates an interactive and customizable HR tool that will help you keep track of the entire hiring process by graphically outlining the various stages of recruitment. It maintains the hiring cycle's structure and transparency, such as interview questions asked, evaluation forms, and job descriptions.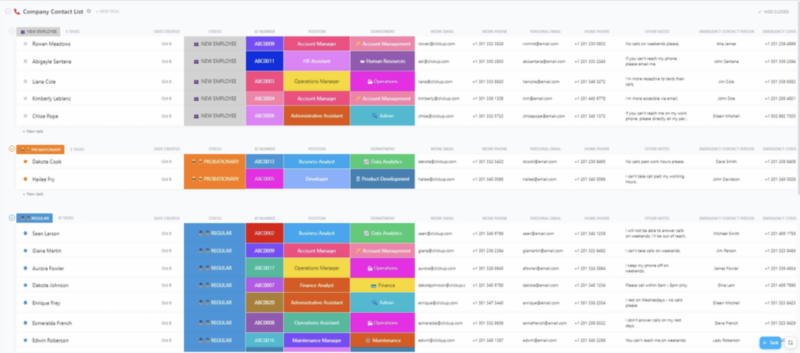 This form will assist you in managing and organizing all employee contact information in one easily accessible spot, much like a company directory.
Why this hr template works: A company contact list is a centralized resource that contains information about the employees working in an organization. It serves as a reference tool for employees, managers, and HR professionals to easily access contact details, job titles, departmental affiliations, and other relevant employee information.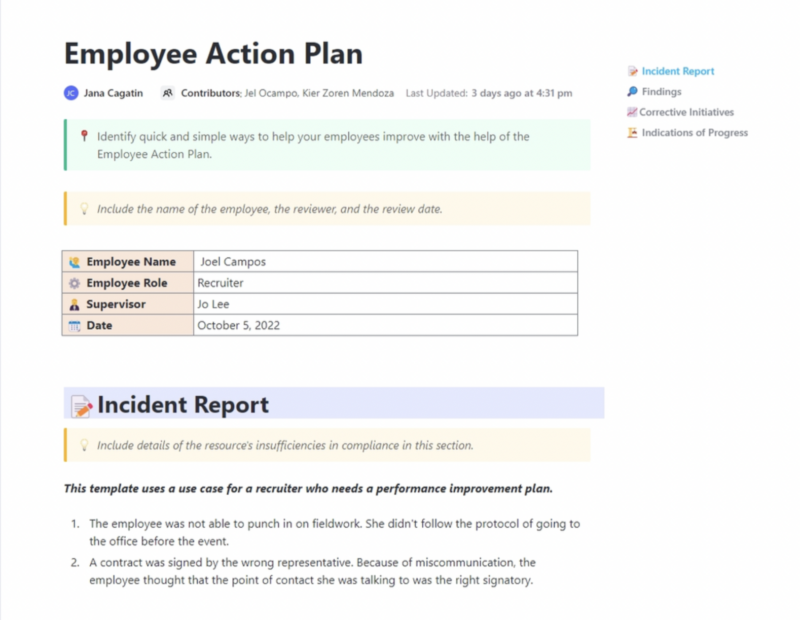 Utilizing this human resources form makes it easier to put the plan of action on paper, allowing you to monitor progress and offer open accountability. It serves as meeting minutes to document the essential topics covered, a strategy for moving forward, and repercussions if no progress is accomplished.
Why this hr template works: With the use of a disciplinary action form, identify quick and easy strategies to assist your employees in improving and aligning to performance review expectations to avoid consequences.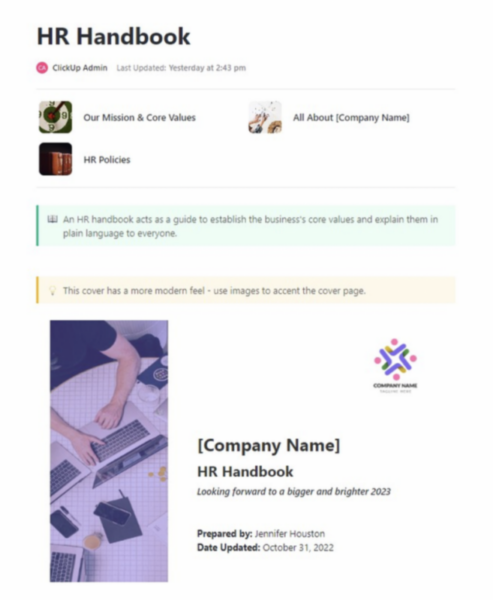 HR manuals serve as a valuable resource for management by facilitating clear communication, promoting consistency, ensuring compliance, and assisting in conflict resolution. It helps create a transparent and well-organized work environment, contributing to overall employee satisfaction and organizational success.
Why this hr template works: Establishing a company's fundamental principles like a detailed work from home policy via an HR handbook will help provide an explanation to them and socialize all employees to expectations. The relevant sections and content in this template mean that HR departments don't need to start from scratch.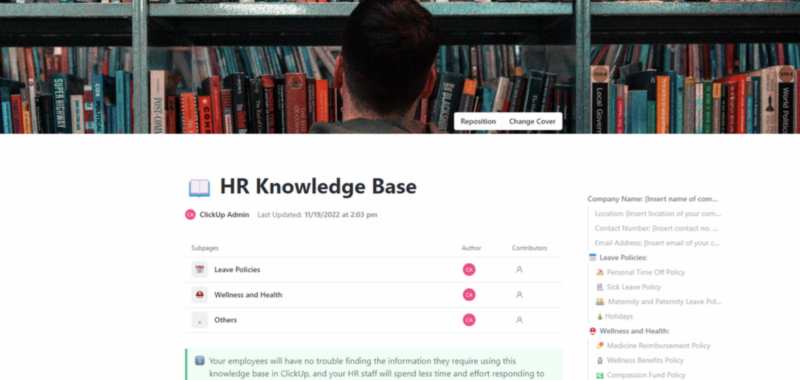 From best practices on work planning to cultural guidelines, an HR knowledge base is an organized repository of information that serves as a valuable resource for employees to access the information they need to perform their jobs effectively and efficiently. This is where human resources departments might upload an office procedure manual or your vacation policy.
Why this hr template works: By leveraging this knowledge base in ClickUp, your employees won't have any trouble obtaining the necessary information they need, so your HR team will spend less time and effort responding to employee questions.
---
People Also Ask These Questions About HR Templates
Q: When should you use an HR template?
A: You should use a template to standardize HR processes, save time, reduce errors, maintain compliance, enhance communication, track and report data, and onboard new staff effectively.
Q: What are the benefits of using HR templates in the workplace?
A: HR templates offer numerous benefits to organizations by improving workplace efficiency, consistency, compliance, communication, and employee experience while reducing human errors.
Q: Why is it important for human resources professionals to use HR templates?
A: HR templates are important for human resources professionals as they help ensure consistency and compliance with rules and regulations, enhance communication, facilitate tracking and reporting, support training and onboarding, and enable scalability of processes.
Q: Are there free HR templates that I can use?
A: Yes, there are many HR templates and resources out there that are free to download and implement at your organization. When using free HR templates, you must ensure they comply with your organization's policies and any relevant laws and regulations. You may need to customize the templates to fit your specific needs and requirements.
Q: Can you customize or modify an existing HR template?
A: Yes, you can customize or modify an existing HR template to better suit your organization's specific needs, policies, and procedures. Most templates are designed with customization in mind, allowing HR professionals to tailor them to their unique requirements.