How can team-building companies make your life easier? 
We're so glad you asked!
Just imagine this is your to-do list. (Or maybe it really is!)
Finish evaluation survey 

Download payroll report 

Format PowerPoint for tomorrow's presentation 

Practice tomorrow's presentation 

Create an office and virtual team building strategy 

Complete supply inventory 

Reorder low supplies

Call vendors for conference 

Draft HR communications email 

Call top 5 job candidates to set up interview 
What's the most alarming thing about this?
Sure, it's more stuff than anyone truly has time to do in a day, but we're honing in on the "create an office and virtual team building strategy" line item. 
Team building is an ongoing process—not just one line-item on a to-do list! 
We're not blaming you. Clearly, you're a very busy person. That's why these team-building companies can offer a wide variety of team building activities that facilitate coworker bonding and strengthen teamwork skills. 
Team-building companies can leverage their expertise, experience, and data toward the goal of enhancing teamwork. Plus, many companies focus on team-building exclusively, so they can dedicate serious time to giving team-building the attention it deserves. 
Keep reading to explore the team-building companies that can help you help employees work better together. 
P.S. Not sure where to start? Create a questionnaire on team building to gauge some ideas from your company.
Want to become a better professional in just 5 minutes?
Team-Building Company Spotlights 
These corporate team building companies leverage expertise, research, and years of hands-on experience toward the goal of helping your team work as cohesively as possible. 
TeamBonding is recognized as North America's premier resource for corporate team building events and cultivating a positive company culture.
TeamBonding orchestrates unique, captivating, and unforgettable in-person or virtual experiences, forging bonds and shaping a profound path toward team success and collaboration.
This team building vendor offers a wide variety of team options including:
Themed Experiences: Whether it's embracing seasonal themes or customizing events with your company branding, TeamBonding offers a range of exciting options, including murder mysteries, escape room challenges, competitive game shows, scavenger hunts, and many more themed events.
Events for Every Industry and Team: With a diverse range of experiences including thrilling live action escape room games, delicious culinary adventures, professional development, engaging customized game shows, wellness programs, and much more, they prioritize both enjoyment and skill development. Whether you're indoors or outdoors, there's something for everyone to come together, have a blast, and grow as a team.
Bonding Buses – Corporate Offsites on Wheels: Hop on the bus for a day of team building fun, mystery and adventure. Every Bonding Bus event is fully customized, and led by expert facilitators. Companies have three exciting options: The Mystery Bus with a mysterious, thrilling itinerary, the Music Bus for a hilarious musical journey, or the Do Good Bus for meaningful community outreach, all designed to foster team bonding, wholesome fun, and shared experiences.
Use example: TeamBonding caters to a wide range of clients, including corporate teams, non-profit organizations, educational institutions, and any group looking to improve teamwork and foster a positive company culture through unique team building experiences.
Best for: Businesses and organizations seeking to enhance their team's dynamic, collaboration, and overall performance.
Brag points:
Customized to your chosen theme, goals, or charitable purpose
250+ in-person or virtual unique activities suitable for groups of any size
Events are fully-facilitated with MCs, chefs, and charismatic hosts.
Why people love them:
TeamBonding delivers exceptional event customization and exceeds expectations with their top-notch service.
Just listen to what one delighted client has to say:

"The event was a BLAST and amazing, we have heard so many great things from our employees even those who were hesitant to go because of this type of event we have never done before but everyone was laughing, having a great time, and mentioned how nice it was to interact with employees they maybe don't see every day or didn't expect to pair up with and had a joyful time with them. It was an amazing time, and your team was wonderful. We definitely plan to come back again next fall for another activity as it was truly an amazing experience and we have heard nothing but great feedback from our team. Thank you so much for your help along the way in this journey. It was great!" – Anna, Corporate Survivor – Galena, IL
Team-building events don't plan themselves. Too often, the person or team responsible for planning events ends up missing out on the events. They're running around making sure everything goes smoothly, they're taking attendance and explaining rules, or they're sitting quietly in a corner, exhausted from weeks of planning. 
The Go Game provides a plug and play solution for team-building events. That way, everyone, and we mean everyone, can focus on having fun. And with their virtual platform Weve, they're able to offer in-person, virtual, and hybrid events for every location and budget.
Use example: You know you want to plan a fun team-building event, something like a scavenger hunt or a game show. You Google how to pull this off and find a hefty list of logistical to-dos and equipment you need. Then you find Go Game, and you realize all your problems are solved. 
Best for: Busy teams who want the flexibility to engage in team-building any place and any time they want. 
Brag points:
Games incorporate mobile technology and years of production expertise
Why people love them:
These event experts work with you to bring your dream team-building event to life. These are some of our favorite team-building options that the Go Game currently offers:
Here's one client gushing about fantastic customer service: 
"Every interaction I had with the staff was outstanding. Everyone was energetic and knowledgeable. . . ."
When you want to remodel your office space, you take the work to expert contractors. When you need legal advice, you take your queries to a specialized law firm. So when you want to build a stronger team, why wouldn't you take your goal to the team-building experts? 
The experts at Outback Team Building have worked with tons of teams and know exactly what yours needs to grow closer and work better together. Approach this company to receive a customized team-building proposal. With the rise of remote work, Outback has revamped their top in-person games to offer premium virtual experiences so you can bond with your team regardless of physical proximity. 
These include the following 5 game types:
Clue Murder Mystery: Gather your remote team online and collaborate virtually to crack the case of a deadly crime in this virtual murder mystery team building activity. Which team will be the first to solve the murder of millionaire, Neil Davidson?
Virtual Time Machine Trivia: Remote teams can go head-to-head in this virtual online gameshow competition. Together, teams will travel through the decades as they answer trivia spanning history, pop culture, music, and everything in between!
Virtual Escape Room (Jewel Heist): Work with your coworkers to complete a series of virtual puzzles, mind-boggling riddles, and other unique challenges to solve the jewel heist before it is too late. This virtual activity requires teamwork, quick thinking, and problem solving to nab the jewel thief!
Virtual Do-Good Games: How many challenges can your team complete before time runs out? This charity team building exercise is not only an engaging way to have fun with your coworkers — all the points your team scores are converted into actual donation dollars to a charity of your choice.
Virtual Happy Hour Trivia: If you and your employees are having trouble picking a local watering hole to sit down and relax at, try out Outback's virtual pub — "Hamish McDuff's". Their hilarious pub owner/bartender will host your team and lead you through an unforgettable virtual happy hour.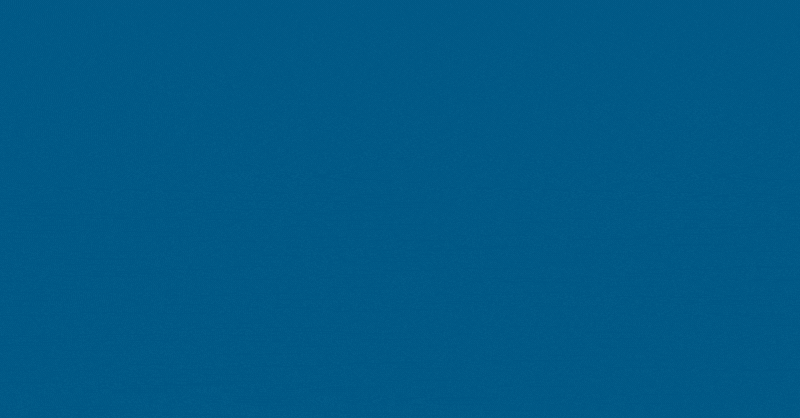 Use Example: You notice that everyone on your team works well together, but you find there's a special sauce, an alchemy if you will, that's just missing. You approach Outback Team Building to get a team-building proposal that promises to take teamwork and inspiration to the next level.
Best for: Large, process-oriented teams 
Brag points:
Flexible activity options 
Why people love them: 
They offer personalized employee training to boost engagement. 
Here's a line from one of the company's case studies: 
"Of all the events we have ever done, in all the many years – this was the most positive, rewarding, and touching. It makes you feel really happy that we did something so great and wonderful as a team. It was phenomenal. The best thing I've seen here in all the decades." – Suncor Energy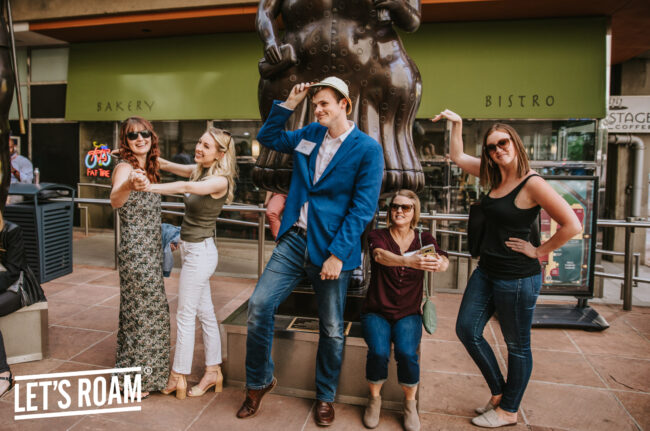 Some team-building companies offer event variety; others, personalized event planning; still others, budget-friendly pricing options. The Let's Roam team offers all this and more.
From app-led scavenger hunts to virtual events capable of supporting hundreds of participants, Let's Roam offers more than 30 team-building event types developed specifically with corporate teams in mind. Your personal team-building specialist will help you customize your team's event with personalized branding, challenges, and activities that are proven to boost morale, increase communication, spark collaboration, and foster employee happiness.
Learn more about some of their best-selling, outrageously fun and effective team-building event offerings:
Corporate Team-Building Scavenger Hunt: Adventure is out there, and Let's Roam will help you find it! Corporate team-building scavenger hunts take employees on epic city tours, leading them to hidden gems and "must-see" landmarks. Along their journey, teams search for clues, discover surprising facts, and take funny photos/videos.
Virtual Office Games: What happens when you combine fun online games with built-in video conferencing technology? Remote team-building magic! Your team will vote and choose their favorite games from an ever-growing list. With challenges hand-crafted by communication experts, these games are sure to spark more than just a casual conversation.
Virtual Murder Mystery: Let's Roam's engaging cast of professional actors will help transport your team to another place and time. Can your team of detectives solve one of their fully-scripted murder mystery cases? Choose from a variety of themes and storylines in this gamified twist on a classic murder mystery party.
Coworker Feud: Survey says your team will have a blast with this take on the classic TV game show! In this unique twist on Family Feud, teams will work together to try to come up with the top survey responses as fast as possible. It's always the lightning round with Coworker Feud!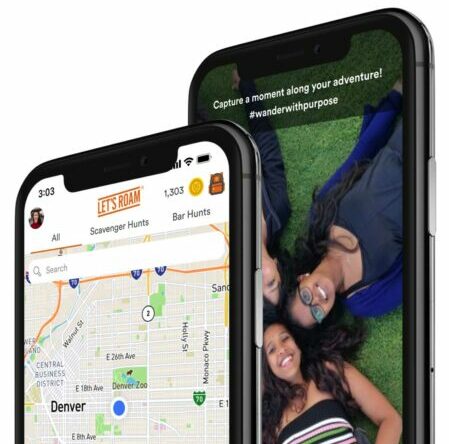 Use example: Your team is in need of a morale boost and a jolt of fun. They need something energizing to bring them together, something that will meaningfully bond them, get them laughing, and feed their adventurous spirit.
Best for: Fun-loving teams seeking a one-of-a-kind experience tailored to their company's needs/goals. Whether your remote team wants to spice it up with virtual competition or your office is hungry to get out and explore, Let's Roam's flexible team building solutions are the perfect fit.
Brag points:
Let's Roam uses next-level technology to provide corporate clients with exciting, seamless experiences.
With upgrades, customizations, flexibility, and dedicated event planners, Let's Roam works hard to make team building dreams come true.
Why people love them: The Let's Roam offers world-class event customization and expectation-exceeding service. Take it from one very happy client:
"The Let's Roam team is second to none. They went above and beyond, making it easy to incorporate questions about our company into the hunt and they accommodated all of our last minute requests. I am already brainstorming ways to work with them again. If you're looking for a unique way to engage and energize your team, talk to Let's Roam."
Nowadays when you are planning a memorable team building event, you are going to want options. Luckily, the folks at Confetti have built out a platform that makes it easy to find, plan, and execute the perfect event for your team.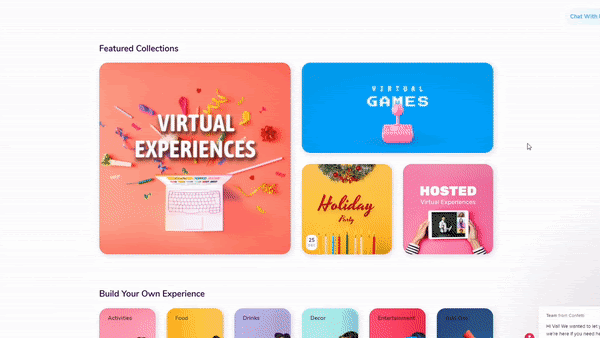 Specializing in virtual and hybrid activities, Confetti is the team building marketplace companies have been searching for.
With multiple types of team building games and exercises, you will be able to customize your event based on the type of activity, group size, and materials needed to make this thing happen.
Holiday Parties: No booking fees and instant pricing means you can plan a virtual holiday party that your entire office will be talking about long after the New Year.
Shippable Experiences: Discover more than thirty unique activities to participate in with your team. Confetti will coordinate sending a team building box with all necessary supplies to your employees' homes so that all you have to do is show up and have fun.
Hosted Games: Have a blast playing old classics and new games in a remote setting all hosted by an experienced and engaging host who will moderate gameplay to make this team building event a lively time.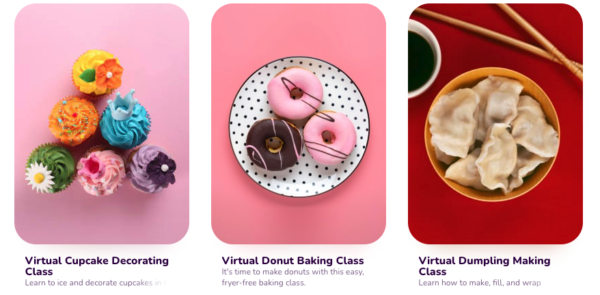 Use example: You want to plan a team building event to maximize turnout. Regardless if you have employees working from home or across the globe — your event is aimed to encourage all your team members to join in on the fun.
Best for: Large distributed teams
Brag points:
Dedicated coordinator to host your activity to run things for you

Why people love them:
It simplifies the process while giving you an entire catalog of events to book on a one-time or semi-regular basis.
Sign up here to explore the entire Confetti catalog and take your next team building event to new heights. You can't have a party without a little confetti!
Here is a recent review from a Confetti customer:
"Confetti has taken a huge workload off my plate in planning engaging employee experiences… True lifesaver!" – Room
Woyago takes team building fun to the next level with its around the world adventurous offerings and has been making teams laugh since 2014. The company specializes in developing unique team building events for corporate teams, and their offerings are so engaging that it'll be hard not to get excited!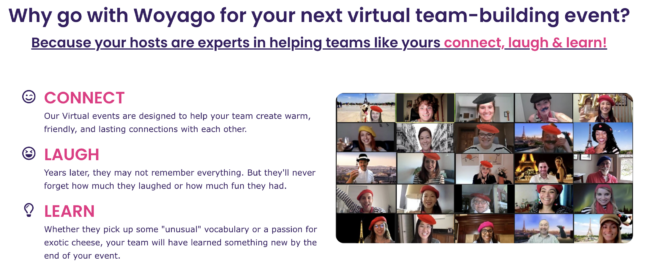 If you want an easy way for your teams to bond at any location, Woyago brings their one-of-a-kind digital team building content directly to your office with a customized program designed just for you.
Some of our favorites to check out:
Virtual Party In Paris: Meet hilarious Parisian characters, solve ridiculous trivia questions, and work together with your team through absurd icebreaker activities! All for only 60 minutes of sassy Parisian-themed content your team will never forget.
Scavenger Hunt in Italy: Is it time for a Mamma Mia! Italian experience where you can provide your brain with hours of fun and laughter? If that's the case, our Woyago Italian Scavenger Hunt is just what you're looking for!
Unforgettable Fiesta In Barcelona: You and your remote team will be whisked away to wacky, yes "wacky!" Barcelona – in a delightful storytelling experience. From dragons and sacrificial virgins to pooping Christmas logs – come on down for a virtual happy hour in Spain!
Incredible India: An unforgettable Bollywood movie your team will be hard-pressed to forget. The best part? You make it together!
Companies like Apple, IBM iX, Lyra, and Google love Woyago's virtual team building events. Here's what they are saying:
Use example: Perfect if you want something different from the traditional team building activities. You need an activity that will keep participants engaged at all times without having too many rules or complicated directions; an activity that will push people out of their comfort zones and encourage them to laugh together.
Best for: Small to large remote teams (or hybrid teams) that want to virtually travel the world and experience new cultures.
Brag points:
All-inclusive prices and packages
Engaging team building activities delivered with an authentic cultural flair!
In-house experts who have been in your shoes and understand the pressure of delivering a successful virtual event
Why people love them: 
They (Woyago) bring out the best in their clients which makes every experience unique and rewarding. Here's what John – Data Content Manager at Apple had to say …
"I have never done anything like this. I can say it was just amazing. That was a really fun experience. My team definitely appreciates it. It was very different and highly recommend it to others."
Team Building is essential to increase motivation, maximize productivity, and encourage positive collaboration. However, for all of that to happen – your team building activity has to be fun and no one brings the fun to team building quite like The Escape Game.
Their one-of-a-kind escape rooms make for amazing in-person team building activities and are also offered as virtual team building experiences with The Escape Game Remote Adventures. Be warned, though, if you take your team to play once they will be begging to go back again!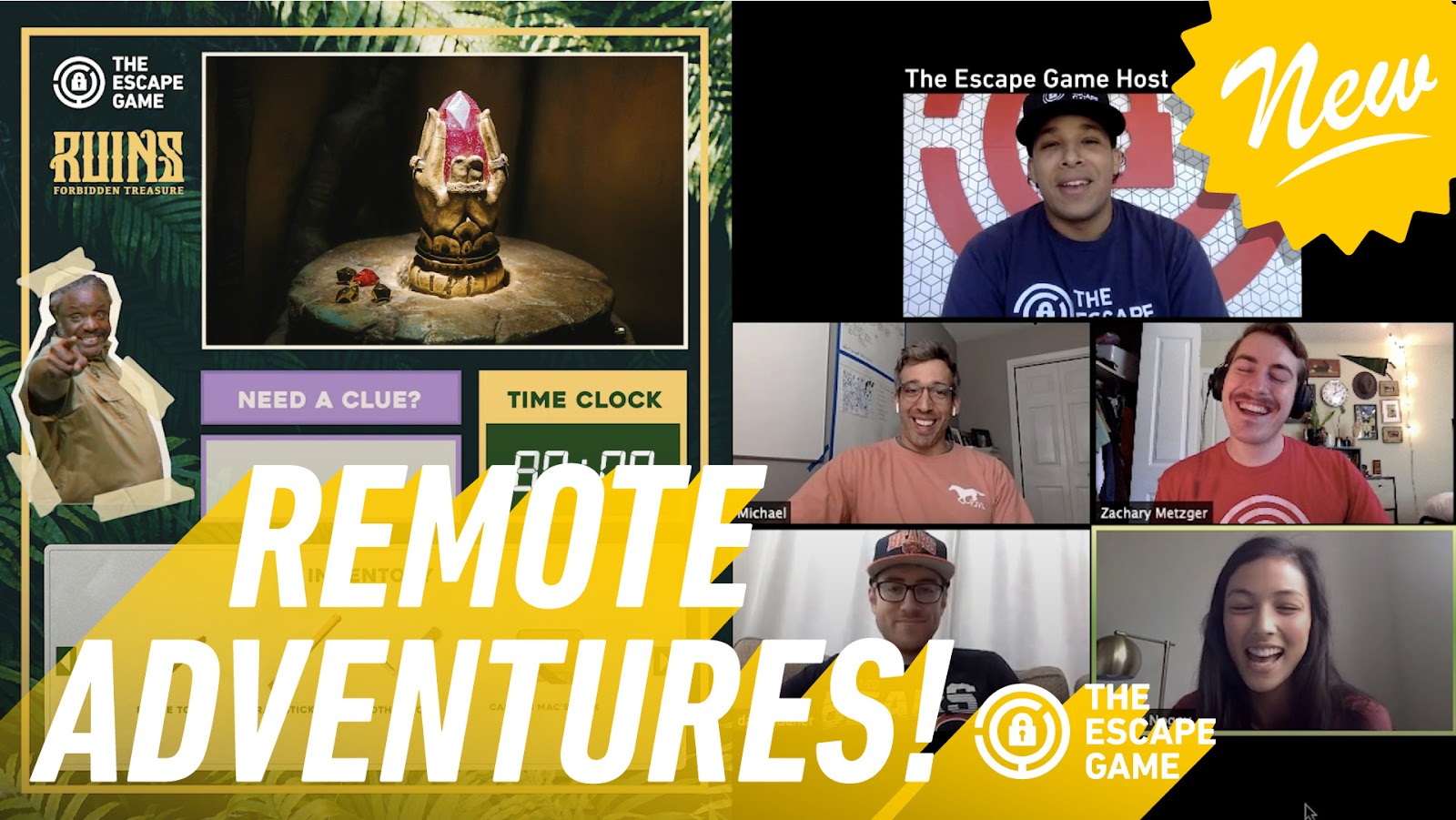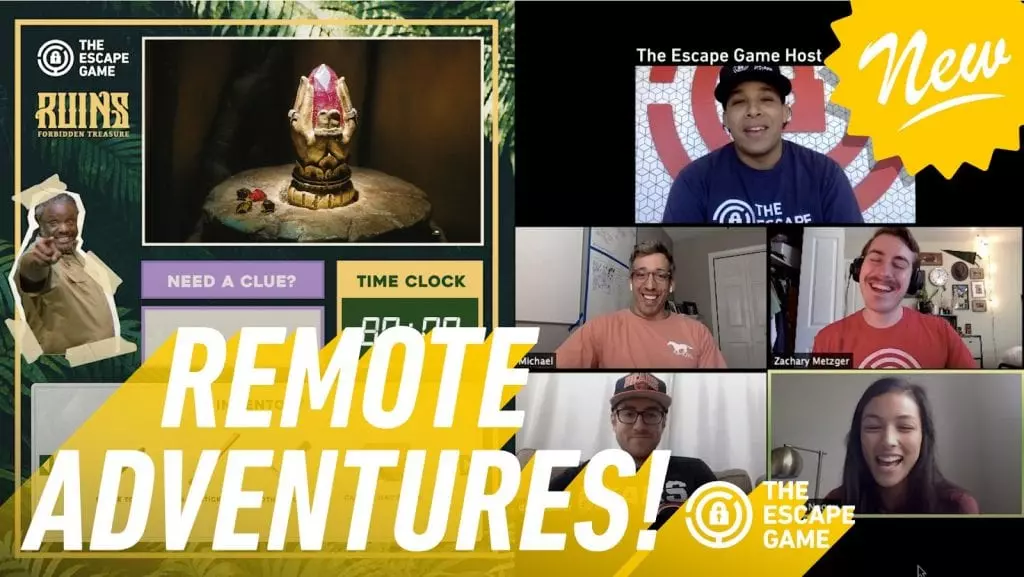 Use example: You're sick of putting together the same old boring team building events with ice breakers, happy hours, or even trust falls. Looking for a ready made team-building event that will work and your team will actually like, you come across The Escape Game – the ideal place for team building.
Best for: Teams of any size, located in one place or different spots around the world, that want a shared experience to bring them together and build skills that translate back to the office.
Brag points:
Best-in-class guest experience that helps you coordinate every detail of your event
Why people love them:
Any team who goes to The Escape Game has a blast and walks away with plenty of great memories to take back to the office.
Here is a brief team building quote from a happy participant:
"We went here for a work team building day and had SOOOO MUCH FUN!!!!"

Think of Yaymaker as your one-stop-shop for corporate event planning. With over 100 team-building activities and an array of add-ons, like celebrity engagements and gifts baskets, they have all you need for a successful event.
Discover the thrills of Paint Nite, the original paint and sip party, and many more creative experiences. You'll also find interactive games, food and drink events, inspiring speakers, and more—both in-person and online.
Plan frequent team bonding activities? They'll even organize your entire events calendar!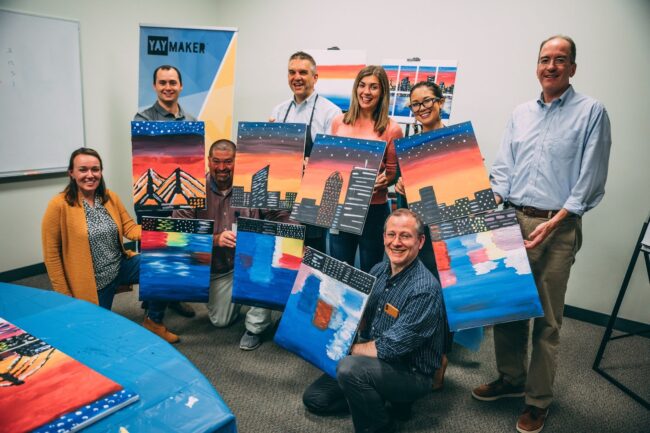 Use example: Reward employees, build stronger teams or use Yaymaker's selection of experiences and deliverables to impress current and potential clients. The relaxed environment at these events is perfect for breaking barriers and bringing teams around you closer together.
Best for: Yaymaker truly shines with their VIP events. Their personalized experiences and thoughtful add-ons form tight-knit bonds for long-term professional relationships.
Brag points:
Yaymaker's biggest client is Capital One
They've also run events with Google, Netflix, and other huge names
Why people love them:
Yaymaker removes all of the stress that comes with booking, planning, executing, and managing events so that you can focus more on your day-to-day duties. Here is a recent review from the Workplace Experience Coordinator at Netflix LA:
"Our team had a great time, and we can't stop talking about how much fun we had and how great of a host Jenna Smith was. She made the whole experience so enjoyable. Thank you so much for all of your help, and thank you to Jenna for being a great host!." – Nicole Holoway
TeamOut is an online platform to easily book a team retreat. easy-to-use booking platform for team retreats. They provide curated retreat properties as well as concierge and event planning services to ensure you have the perfect stay with your colleagues.
Use example: Do you get tired of meeting your team over Zoom? Host a team retreat in an easily accessible location so you can build team culture and meaningful relationships.
Best for: Best for teams between 20 and 200 people.
Brag points:
Unique Venues – Forget the large corporate hotels, they've selected venues for their charm and authenticity.
You are always within 30 minutes of a major airport, so no one gets stuck in transit.
Why people love them:
TeamOut is the largest database of retreat properties on the market. People love their hand-curated selection of ranches, venues, and boutique hotels that meet the team's needs.
"It's often difficult to find an place that pleases all my team members, but with TeamOut, I was able to find the one lodge that everyone was thrilled about." – Geoffrey Angelino, Engineering Manager at Dropbox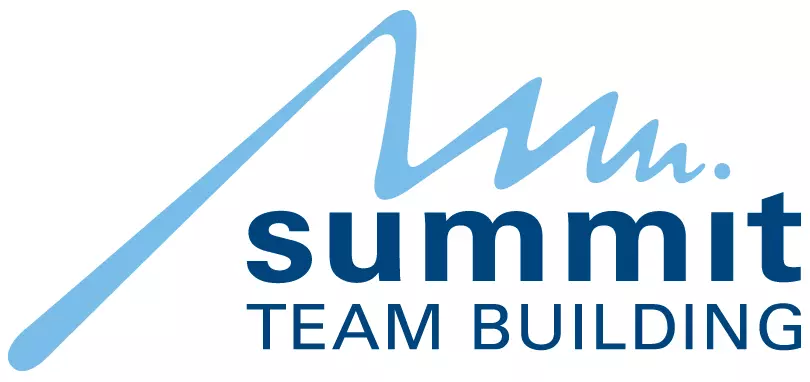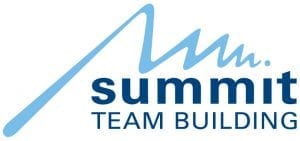 Since 1997 Summit has been helping teams grow and companies flourish. Designed specifically for a corporate audience, Summit delivers a unique blend of content and experience by highly trained, fun and professional facilitators. Select from entertaining team building events, engaging training workshops, and inspiring and insightful keynote presentations.
Use Example: You want a team building session that is inclusive, engaging and designed just for you. Reward your team with a virtual or in-person team building event that will be remembered for all the right reasons. Whether you are looking for an energizing break, to develop strong collaborative relationships, to gain new skills and enhance performance, or to inspire, Summit has the program for you.
Team Building

: Short and fun virtual and in-person events designed to strengthen the foundation of your team.
Training Workshops

: Develop skills and enhance individual and team performance. Virtual and in-person options available.
Keynote

: Learn and be inspired by incredible adventure stories from Mt Everest and the South Pole while gaining insights into building high performance teams, setting audacious goals, and overcoming challenge.
Best for: Large and small teams that want a high-quality session designed around engagement and ROI.
Brag points: 
Delivering programs internationally for over 20 years
Delivered leadership and team performance programs for some of the top EMBA and MBA programs in the world
Learn from someone who has climbed Everest, the 7 summits, and trekked to the North and South Poles
Why people love them: 
Summit builds strong personal relationships with their clients making you feel special and delivering the right program when you need it.
Here is a notable piece of background information from CEO David Musyj:
"During our 7 years working with Summit our organization has excelled in performance and financially. We would not be where we are without the Summit Team. The Summit team is just that, part of our team. They have regularly been involved in leadership training, workshops and retreats. They have grown with the organization and provided the necessary tools for our organization to excel. I strongly recommend Summit for your organization – large or small."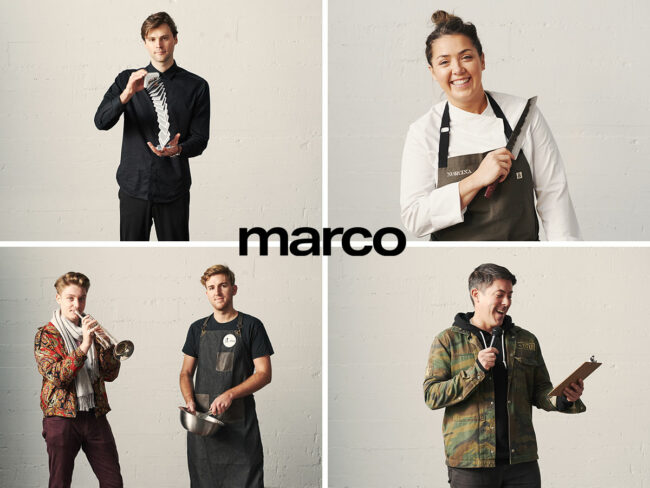 Marco creates engaging experiences that evolve modern teams into thriving cultures. Through a curated selection of experiences, there's something for every team — whether virtual, in-person, or a retreat. Each activity is customized for the team, so the event will be something that suits specific groups and your company. 
Some of their most popular team building experiences include:
Intimate Music Performance with SoFar Sounds: San Francisco or New York-based teams can tune into an intimate, curated music experience in-person.
Ceramics Class with BKLYN Clay: Make art out of mud with the help of the experts at BKLYN Clay, for New York-based teams.
Believing the Impossible with Kevin Blake: This one-of-a-kind virtual experience has to be seen to be disbelieved. Be amazed by magic, interactive mind-reading, and crazy coincidences.
Airstream Glamping Retreat: An airstream getaway in the heart of California's Russian River, enjoy wine and redwoods in this multi-day team retreat.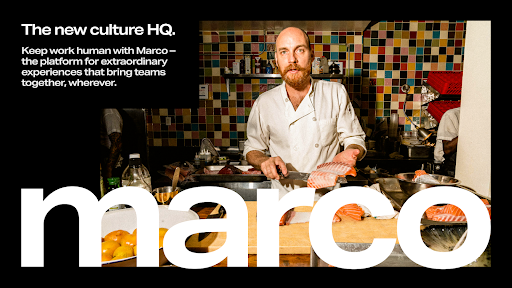 Use Example: Whether it's a mid-week treat, a going away party, a team celebration, a company retreat, or something in between, Marco has the right experience for all kinds of teams, and every culture-building opportunity.
Best for: Marco works for teams of all shapes and sizes, whether virtual, remote, or hybrid.
Brag points: 
Book unique experiences from a curated selection of creators, brands, and venues
Easy discovery and booking through a seamless, online platform + white-glove support to ensure experiences are flawless
300+ companies trust Marco to bring their people together
Why people love them: 
A high-end, curated selection of experiences and a tech-enabled booking platform takes the stress out of discovering and planning experiences for your team.
You can take this customer's word for it: 
"Marco has become my go-to partner for curated, thoughtful, and fun team experiences that keep our distributed organization connected and inspired." — Jenn Cornelius, Chief People Officer at Ritual
This company brings Everything DiSC and The Five Behaviours tools into team-building training to give clients research-based bonding opportunities. 
Use Example: Your team is "anti-fluff." They always want to see the source, the data behind the assumption, or the specific page number for your quote. You tell them you've found a team-building training based on organizational psychology principles. Everyone is on board. 
Best for: Teams filled with analytical people.
Brag points:
Why people love them: 
They offer personalized support. one customer said in a case study.
"The Fruitful Team developed and delivered a two-day custom certification program for trainers and HR partners in our organization," "The team worked with us closely to make sure we were tracking to expectations. I would certainly recommend them to others."
Habitat for Humanity may be a nonprofit working to get everyone into a home, but they made it on our list of team-building companies because of their group volunteering opportunities. 
Habitat will cover all the details for your group volunteering adventure, and your team will bond as they do good deeds together. 
Use Example: Your team is full of idealists, and you want to find team-building events that leave them feeling fulfilled. You sign up for a group business partner volunteer opportunity with Habitat for Humanity, and no one can wait to get together to build housing for those in need.
Best for: Teams full of active, philanthropic employees 
Brag points:
Pre-planned jobs and tasks that match skill levels 
An Experiential Learning team kit comes with supplies, facilitator notes, and everything else you need to engage in 16 different activities at your team's own pace. 
Research-backed methodology goes into each of this company's training kits, so you know you're getting the best out-of-the-box solution money can buy. 
Use Example: You're a self-starter. You typically like to make and plan as many things as possible. However, the free team-building activity PDFs you've been finding online don't quite meet your need. You find these all-in-one kits and love that you now have everything you need to take charge of team building right in the palm of your hand. 
Brag points: 
Participant questionnaires 
Detailed facilitator guide 
Online database with extension materials
Why people love them: 
They help people understand what makes a team. said one customer. 
"We use this on our Emerging Leaders program, a 4 day residential program, which bring together some of the top upcoming leaders from companies such as SAAB, Toyota, BHP, BMW, etc.," "It has a tremendous dynamic in enabling people to see for themselves how teams work – or don't! Fantastic tool, well worth it, and more than exceeds value for money." 
The "WITS" in WITS Team Building actually stands for Workplace Interactive Team Building Seminars. Their philosophy puts an emphasis on fun. All their team-building events follow a tried-and-true approach that starts with laughter and ends with lasting memories of bonding,
Use Example: Performance in your unit has been amazing, but lately, you feel like no one is really having fun. You switch things up with team-building events from WITS. The laugher and smiles last for weeks. 
Best for: Solid teams looking for a good time 
Brag points:
One-of-a-kind workshop format 
Why people love them: 
They get teammates interacting in valuable ways to make team building in a large group effective.
Here's one glowing client testimonial: 
"I can't express how great of an opportunity this was for me. It was extremely valuable in not only the content, but the team building and the chance to see the members of our group in person in a team atmosphere." 
Even More Team-Building Companies 
Can't get enough team-building companies? We know your kind. (Hint: Because we're the same kind!) Here are some other team-building companies to explore.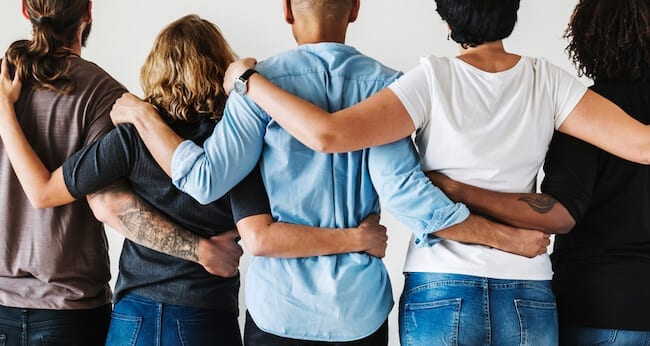 What they do

: Design programs (which they frequently evaluate and modify to maximize success) to help companies build better teams. Programs include

Helping Hands

,

Playhouse Challenge

, and

Team Mosaic

. 

Why people love them:

"It is a great cause and a great program and the feedback that we received from the team far and away was that it was the best team building event they have ever participated in," said

one happy customer

. "Not to forget the perspective, collaboration, and business aspects that were driven home as well. I heard "life changing" on several occasions! It was the perfect way to start out our meeting and really set the tone for what we wanted to accomplish. We all walked away better for it and I've never seen so much enthusiasm from this group as they left a meeting like this getting ready to go back and make a difference in their jobs, and their lives!"
What they do:

Provide the tools and platform teams need to plan a fundraising event for children while increasing team bonding. 

Why people love them:

Feel-good bonding meets feel-good volunteering? What's not to love? 
What they do:

Connect teams with a curated list of high-end experiences for team-building and lasting memories. 

Why people love them:

Exciting activities in (sometimes) exotic locations bring team-building events to the vacation level. 
What they do:

Talk to clients about their team-building goals and build customized experiences. They even handle all the planning details. 
Why people love them:

"We had a wonderful experience in our Do Good Bus," says

one customer

. "It was very rewarding out of the routine to help others that have a need. The group at the horse rescue we worked at was also very kind and grateful of our help. The entire TeamBonding group was professional. Made my job as a planner that much easier and I was able to join the experience instead of having to help facilitate it." 
What they do: Among other things, this group sponsors volunteer vacations that would make perfect team-building for outdoorsy groups. 
Why people love them:

Outdoorsy athleticism and team bonding make an irresistible combination. 
What they do:

Provide research-based personality profiles teams can use to understand each other and work better together. 

Why people love them:

The individual-up approach to strong teams gives employees something to take away for the long term. 
What they do:

Provide critical humanitarian services for disaster recovery. Their volunteer opportunities (in everything from disaster response to fundraising) organically promote team building  

Why people love them:

Helping others in times of disaster brings people together like nothing else. 
What they do: Offer emotional intelligence training that enhances employees' ability to collaborate. Employee training happens on an individual level, but everyone gets team-sized results. 
Why people love them:

Building emotional intelligence benefits multiple areas of life, even beyond teamwork. 
What they do: Provide comprehensive training experiences that give leaders and team members everything they need to improve long-term teamwork skills. 
Why people love them:

"As a result of MAP's follow-up after the program, with me and my boss, progress on balancing my personal production with time for developing other producers on my team is accelerating," says

one happy customer.

"What's more, my boss is much better informed for more effective, on-going coaching with me. Everybody wins!"
What they do:

Provide an extensive list of turnkey team-building experiences and "create-your-own" event options that lead to lots of fun and lots of bonding. 

Why people love them:

Extensive choices help companies get something designed just for them. 
What they do: Offer coaching and assessments designed to help groups of individuals working to bring out the unified team within. 
Why people love them: Leaving a training with applicable knowledge equals a team-building gift that keeps giving. 
What they do: Create and facilitate team building programs in Colorado. These range from outdoor Scaventures aboard snowmobiles and jeeps, to trivia game shows and DiSC-powered leadership training.
Why people love them: Connections Team Building and Training has crafted a unique selection of programs, each designed to enhance the group's collaborative skill sets and encourage individual development. Their attention to professional abilities is balanced by a commitment to providing extreme fun that stimulates the imagination. Equipment and expert facilitators are all provided, meaning groups just need to show up and enjoy great experiences! Many of their programs also capitalize on the beauty of their Colorado surroundings, making for team building exercises that can't be experienced anywhere else on the planet.
Outside-the-Box: Alternatives to Team-Building Companies
Give these alternative team-building company ideas a try when you want to mix things up or target different skill-areas under the blanket of team unity. 
Contact a local psychologists
Psychologists, especially behavioral psychologists, know why we do the things we do, and they're always on the hunt to learn more. Consider inviting psychology researchers in your area to do a teamwork exercise with your group. They can get fodder for potentially publishable research, and you can get personalized insights. 

If you're not interested in participating in research, then you could contact local psychologists or therapists to see if they have ever considered working with office teams. 
Find a retired drill instructor 
Military drill instructors know a thing or two about getting multiple people to work as a unit. Maybe you don't want to do a team bootcamp, but you could approach this person with some team goals and ask them to create light exercises and activities to bring your group closer. 
Athletic coaches also know a thing or two about getting multiple people to work as a unit. Ask retired coaches if they would be interested in creating a mixed program of athletics, games, and old-fashioned bonding exercises. 
---
People Also Ask These Questions About Team Building Companies
Q: What are team-building companies?
A: Team-building companies can leverage their expertise, experience, and data toward the goal of enhancing teamwork. Plus, many companies focus on team-building exclusively, so they can dedicate serious time to giving team-building the attention it deserves.
Q: How can team-building companies make your life easier?
A: Team-building is an ongoing process—not just one line-item on a to-do list! The right team building company handles every step of the process from planning to running programs the day of your event. That's why team-building companies can make your life easier while boosting teamwork at your company.
Q: What should I look for in a team-building company?
A: The best team-building companies are ones that act as your partner and work with you to ensure that the event is successful. There are many team building companies that make it a priority to customize their programs based on what is important at both your company and at the individual team level. As a result, the time spent on team building directly works on dynamics that fit your culture.
We hope you enjoyed our list of top team building services to use this year. There are so many out there available to choose, so it's important to speak directly with the team building company to see if they are a good fit for your next event.
Let us know what you think in the comment section below!