We've all been on the other end of a sales cold call or automated e-mail inquiry. They can feel super impersonal and are usually pretty easy to ignore. Now, think of a company that has gone the extra mile and sent you a gift basket or a company gift. Much harder to ignore, right?
Sending gifts to key stakeholders is a tried and true business strategy for a reason: corporate gifting creates an immediate emotional connection between the company and gift recipient.
Keep reading to learn more about what corporate gifting is, why it works, and how you can started.
Want to become a better professional in just 5 minutes?
Page Contents (Click To Jump)
What is Corporate Gifting?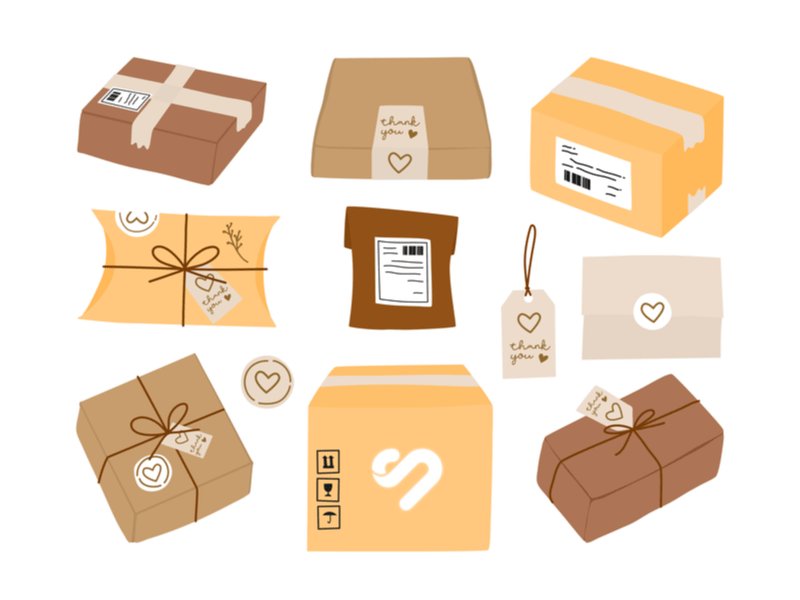 Corporate gifting is the act of sending a physical or non-physical gift to a prospect, client, or employee in hopes of creating a connection between the gift recipient and the company or brand.
Examples of physical corporate gifts include company swag items such as t-shirts, tumblers, or personalized notebooks. Non-physical corporate gifts include experiences, perks, or digital gift cards.
Corporate gift giving is a fantastic way to bolster brand engagement amongst prospects, clients, and employees alike.
Why is Corporate Gifting Important?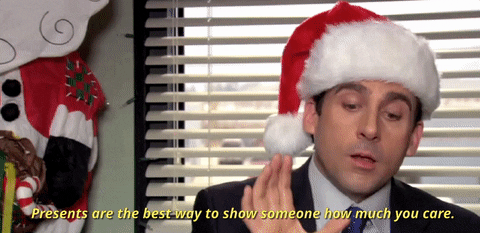 Corporate gifting is important because it helps build brand recognition, engagement, and overall loyalty. It does this by creating an experience (opening the gift) that sparks emotional connection, strengthening the recipient's relationship with the company/brand.
As a result, It can entice new prospects to work with your company, encourage existing clients to continue doing business with your company, and motivate employees to take pride in the company.
The Psychology Behind Corporate Gifts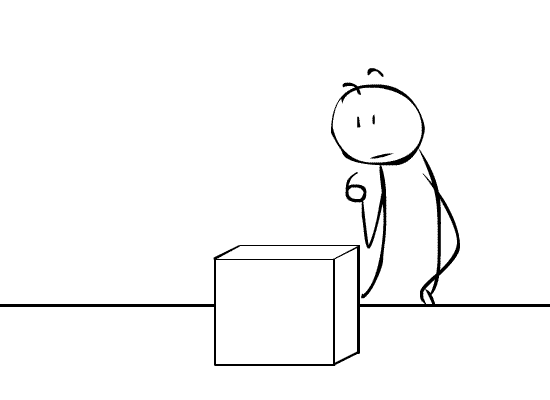 Receiving a physical gift triggers the Endowment effect—a feeling of ownership of an item—which results in the recipient associating meaning and value with that particular item.
This gift valuation directly effects a consumer's thoughts and feelings towards a company, creating an almost instantaneous positive brand association. The Theory of Reciprocity also comes into play with corporate gifting as the recipient is more likely to respond to your inquiries because you have taken that first step through gift giving.
Why Corporate Gifting Works
➢ For Prospects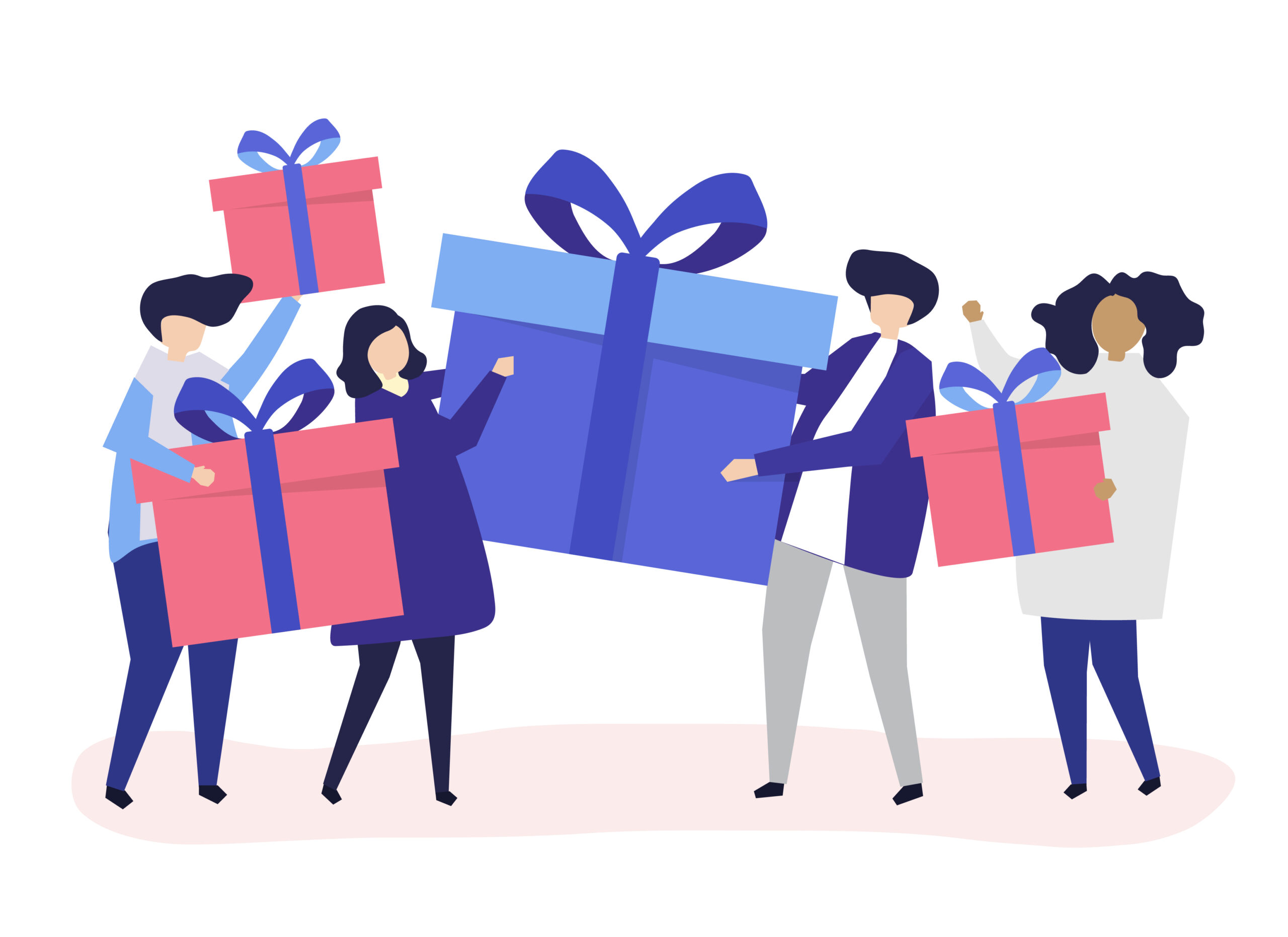 Corporate gifting is a fantastic way to entice people who are not currently your customers to become one. A consumer may not be hyper aware of your company, so receiving a gift can help raise that awareness and result in new client acquisition.
Gifting also shows prospects that you value the potential of their business enough to skip the impersonal cold call in favor of sending a thoughtful business gift. A prospect may be shopping around and considering multiple brands.
By sending them a gift, whether physical or non-physical, you're ensuring your brand is top of mind when the final decision time arises.
➢ For Clients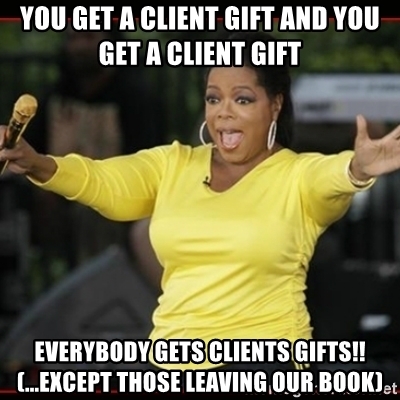 Customer appreciation gifts can be key to client happiness and retention. Providing gifts, even small ones, shows current clients that their business is greatly appreciated, creating a positive association with your company.
Gifting to current clients also strengthens the business relationship between the consumer and company. A happy client who feels valued is exponentially more likely to continue doing business with a company, and even recommend that company to their friends and family.
Corporate gifting to existing clients also helps foster brand loyalty and consumer longevity.
➢ For Employees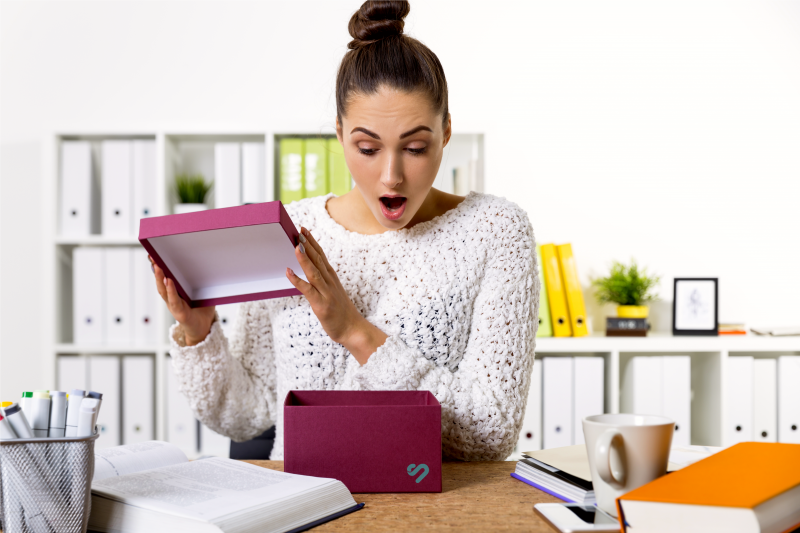 When creating a corporate gifting strategy, don't just consider gifting externally to prospects and clients but look internally as well. Providing gifts for employees, particularly high quality or personalized gifts, bolsters employee engagement, happiness levels, and even productivity.
Dig deeper than a company t-shirt and come up with a few essential branded items that will improve their workday, or an item they're proud to own and show off. A team that feels connected and proud of the company they work for will approach their workday and clients with a positive mindset and elevated levels of enthusiasm.
How Do I Choose the Best Corporate Gift?
Step 1: Determine your budget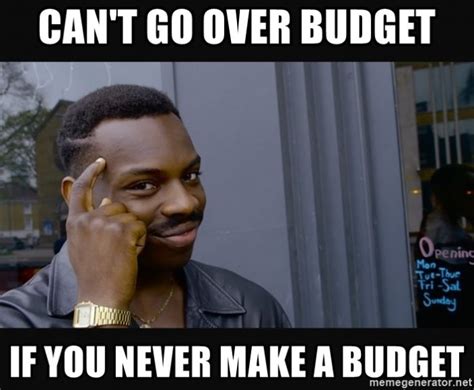 Before diving headfirst into gifting options, it's important to identify a target budget for your corporate gifting expenses. Having a set budget will help focus your gifting efforts and hone in on realistic potential gift ideas.
You may not have the budget for luxury corporate gifts, but smaller, less expensive gifts can have just as much of an impact on your clients and employees alike. When creating your corporate gifting budget, be sure to prioritize your gifting audiences (prospects, clients, and employees), so that you can allocate a percentage of your budget to each grouping accordingly.
Step 2: Pick a corporate gifting partner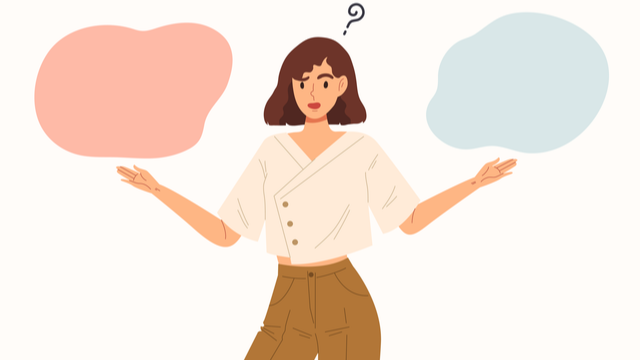 Rather than taking on the challenge of sourcing and shipping gifts yourself, we recommend utilizing a corporate gifting company, like Caroo. Gifting companies make corporate gifting easy by doing all of the heavy lifting on your behalf.
From selecting the perfect gift, to packaging and shipping items, gifting companies allow you to confidently offer high quality gifts to your clients and employees without the added stress of sourcing inventory.
When selecting a gifting company, be sure they offer the service(s) most important to you. For example: custom branding, luxury items, shipping services, inventory management, bulk orders, etc.
Step 3: Research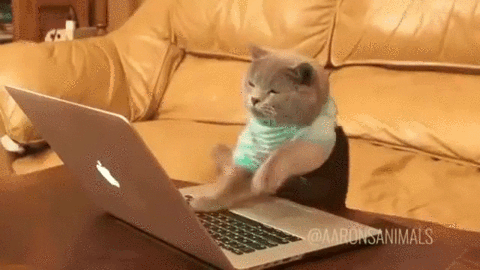 Now that you've selected your corporate gifting partner, utilize their expertise to find the right gift options for your business. Ask them what trends they're seeing in the industry and what items are most popular with their clients.
They're a fantastic resource with tons of knowledge, so don't be afraid to ask them for suggestions and guidance. They can provide you with ideas on gifts for coworkers, gift box ideas, or even luxury gifts. With their help, decide on what items are the perfect fit for your company and work to customize those items to create a unique gift for your clients and employees alike.
Step 4: Quality Check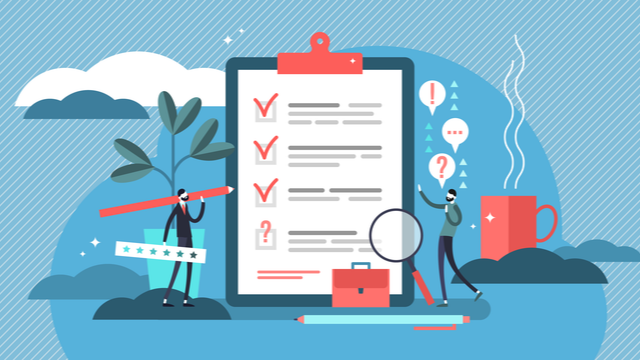 Before placing your first order, ask your vendor for a sample of the gift or swag item you're interested in. This is especially important if you've done some custom branding or company logo placement on the items.
Even if you've approved a digital proof, it's always a good idea to check out the branded item in person to ensure it meets your expectations and branding standards. This is also your opportunity to quality check the gifts/swag. You want to feel confident that the items you're gifting will delight the recipient, rather than disappoint.
Step 5: Delivery logistics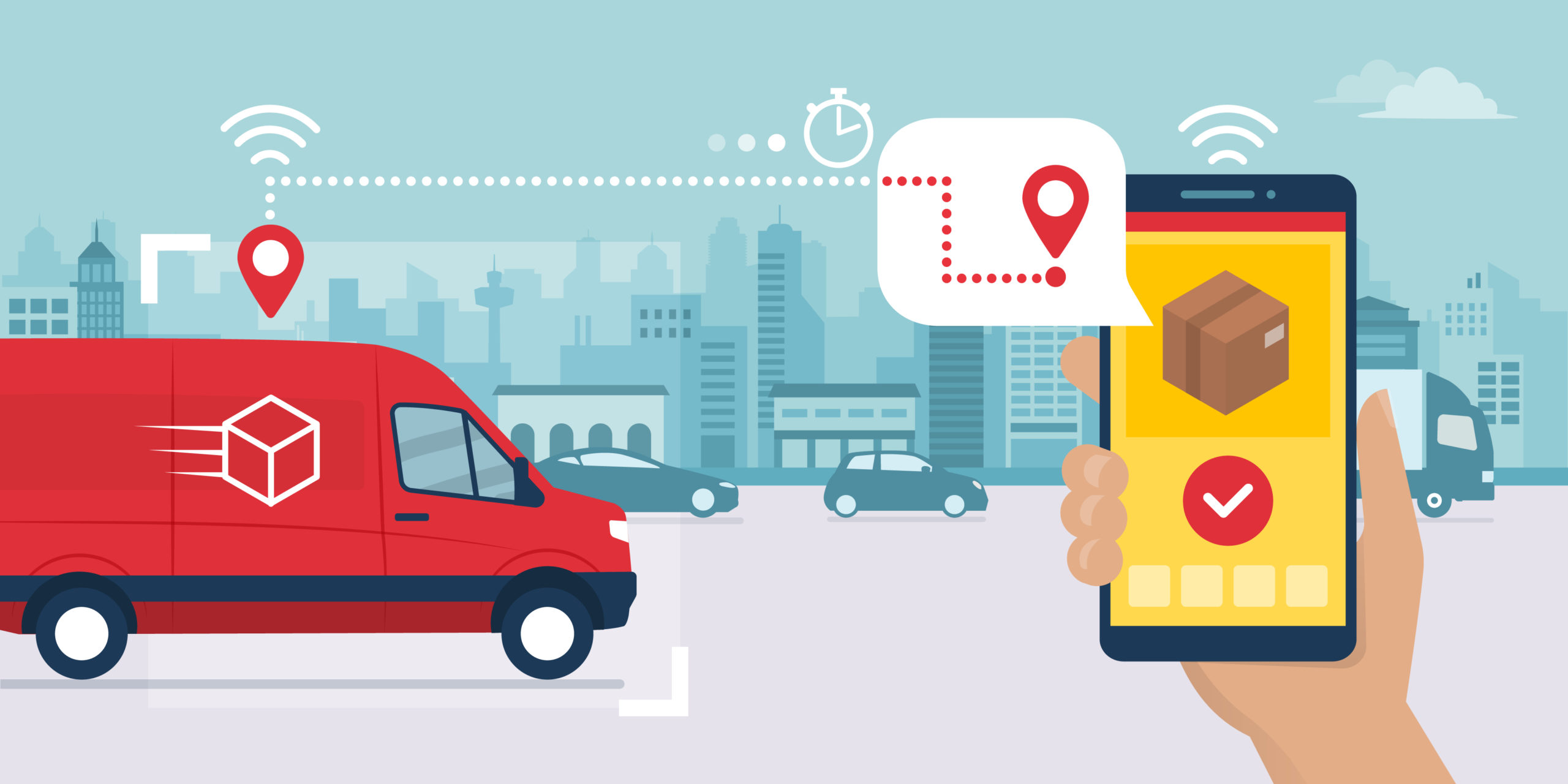 Gone are the days of making an intern package and ship hundreds of packages. Work with your corporate gifting partner to coordinate all delivery logistics.
Depending on the vendor selected, they can help confirm the delivery options available for your desired gift recipient locations. They can also help track and manage your swag inventory to ensure you have enough product to fulfill your orders.
Pro-Tip: Check out our list of the best corporate gifting ideas for a ton of gifting inspiration to get you started!
Corporate Gifting Solutions & Platforms: Our Top 3 Picks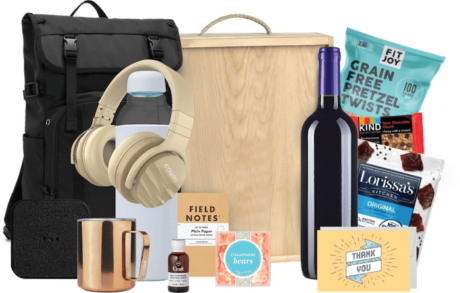 Caroo offers curated and thoughtful gift options for both employees and clients. They have a large selection of popular gift boxes including the Happy Hour Box, the Mindfulness Box, and the Unplugged Box. For teams of 50 or more, Caroo partners you with a curation expert to create custom, unique gift boxes that are guaranteed to impress! For every gift box sold, Caroo donates to Feeding America, so you're not only giving a great gift, you're giving back as well. They even put together a platform that allows employees to pick their gifts if you want to take out the guesswork when ordering corporate gifts for the team.
Companies that work with this corporate gifting partner:
Nike
Peloton
Apple
Hulu
Enterprise
How to get started with Caroo: Take a 60-second quiz to get customized gifting options that best fit your brand.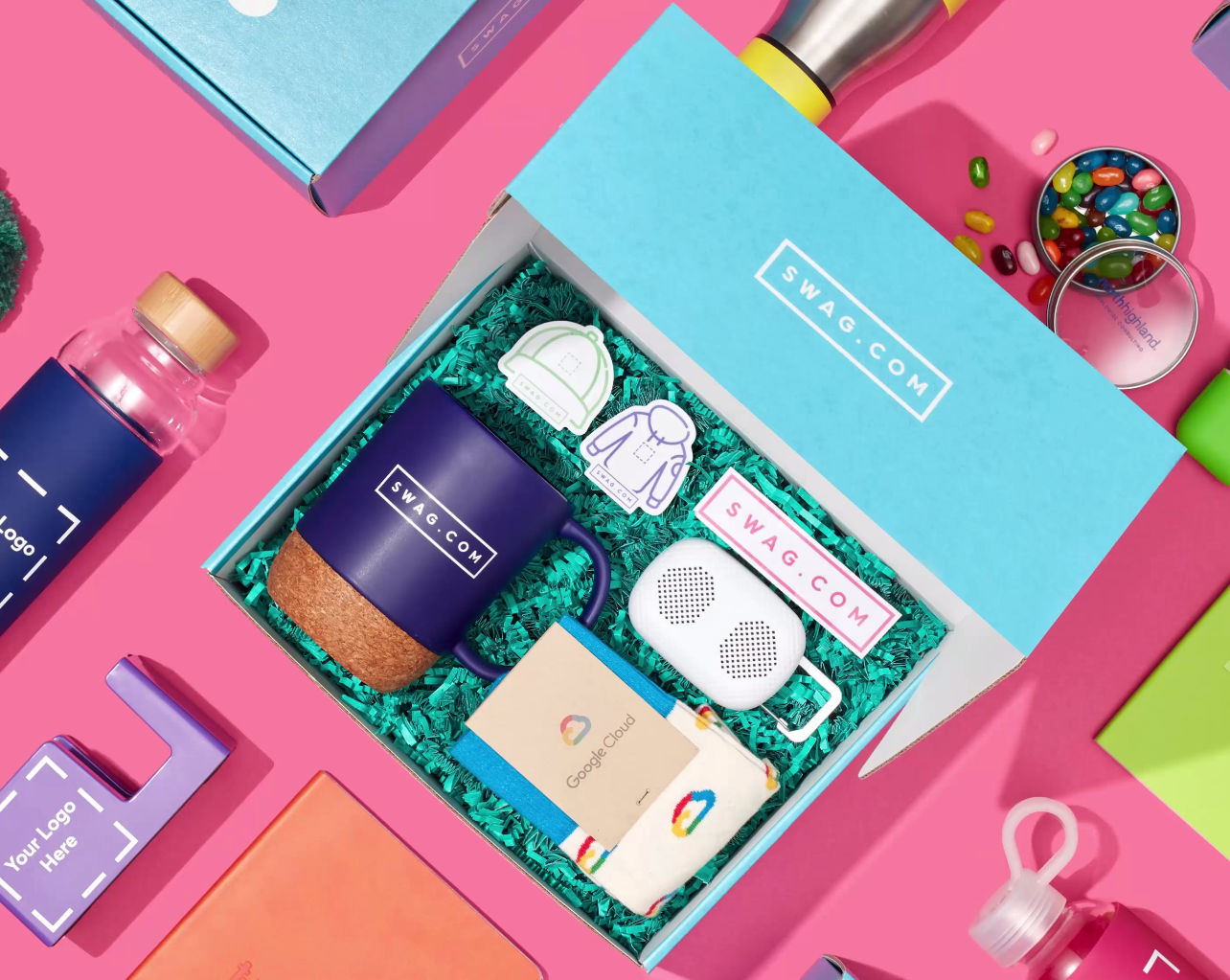 Swag.com is a fantastic one stop option that allows you to easily shop, store, and ship high quality, in-demand swag items. They offer swag bulk ordering, swag distribution, swag in a box, and even swag giveaway options that allow the recipient to choose their preferred swag items. In addition to branded swag items, you can even custom brand the swag box itself, creating an unique and memorable gifting experience.
Companies that work with this corporate gifting partner:
Google
Amazon
Netflix
Microsoft
Spotify
How to get started with Swag.com: Get inspired by checking out Swag.com's latest swag products and partnerships.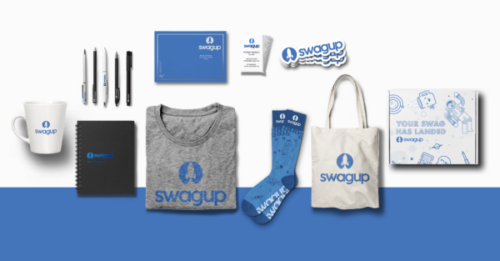 SwagUp specializes in keeping remote employees feel connected no matter the distance. They offer preset packs that have a proven track record of customer satisfaction, customized packs that allow you to personalize your swag items, and bulk swag orders that guarantee none of your employees or clients are left swag-less. SwagUp also has a user-friendly dashboard interface where you can view your inventory availability in real-time, reorder your favorite swag items, ship out, and track swag all in one convenient location.
Companies that work with this corporate gifting partner:
Walmart
Square
Facebook
Atlassian
Crunchbase
How to get started with SwagUp: Find out what's hot right now with employees through SwagUp!
Corporate gifting is not only a good business practice, it creates personal connections between the recipient and the brand and is a great way to show appreciation for both your clients and employees.
Now that you have a better idea of what exactly corporate gifting is and how to get started, throw on your Santa hat, create your gifting list, and get started gifting!