"The only constant in life is change."
One change that's catching on in the business world is improving employee engagement by maximizing the impact of employee gifting programs.
Not only are the types of gifts shifting, but savvy leaders are learning that giving employees the ability to pick their own gifts holds much more value than dictating the rewards for them.
Offering employees a menu of options to choose from not only ensures they'll be rewarded with something they'll appreciate, but it also saves you a lot of hassle, guesswork, and wasted time and money.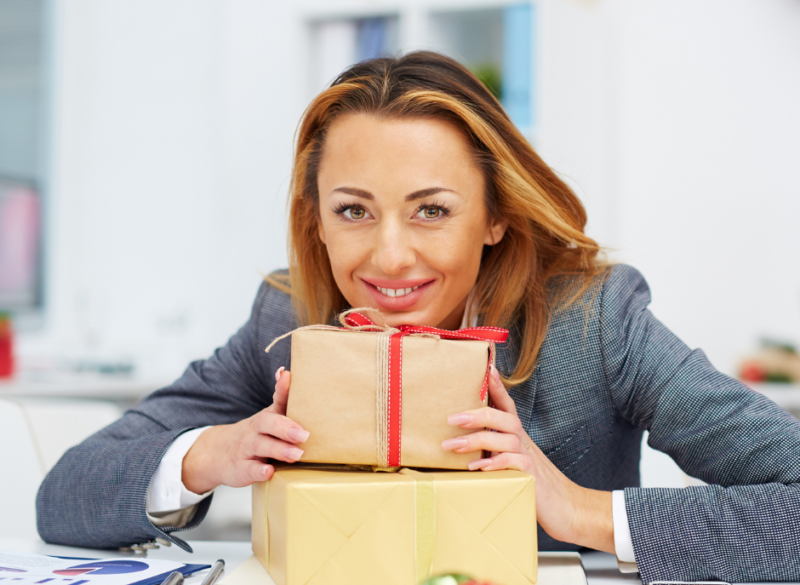 How did we make this leap from general-purpose rewards to a more meaningful gifting mission?
By recognizing that not just any gift will do.
Your employees are individuals, with very different values, interests, and personalities. One-size-fits-all gifts just don't make sense anymore.
"Everyone has a unique and different value system, and it is essential to understand that giving a gift is not about what you, the gift giver, value, but what the giftee values."
Gifts are a personal gesture, even in a business setting. They're professional rewards intended to have a personal impact. Putting the power in the employee's hands to select the gift ideas that will best serve them is about as personal as it gets.
It's time to redirect your gift-giving efforts towards a more individualized, purpose-driven program that your employees will genuinely respond to. But it's not as simple as the flip of a switch.
Let's break down some of the steps you'll want to take and the perks of making this shift, starting with how it works.
How Does Letting Employees Pick Their Own Gift Work?
1. Determine the occasion
Decide which milestones, holidays, and/or accomplishments will be gifting occasions. Events like birthdays and work anniversaries are big moments and should be rewarded with personally selected gifts that celebrate them as an individual.
2. Determine the # of recipients
Coordinating group rewards isn't as intimidating as it sounds. Figure out how many employees to include in the offer and let them decide how to reward themselves for their accomplishments.
3. Set a budget for each recipient
Your budget for each recipient can be based on a variety of parameters. For example, a 25th work anniversary reward may be chosen from a higher tier of options than the 10th anniversary gifts. For team rewards, you can set the same budget for each recipient, while still giving all of them a variety of gift options within the same spending limit.
4. Your corporate gifting vendor will send out an award email to confirm the shipping address
The beauty of automation! You can either upload your employee roster or invite your team members to submit their shipping information themselves to ensure there's no error when sending their gifts. From that point, the rewards they choose for each occasion will come right to their door.
5. Employees log on and select items from an online catalog of corporate gift
Yep… it's that easy. Just like any other online shopping experience, your employees can scroll through the pages to peruse the incentives in their rewards category.
6. Employees confirm their gift option and the gift is shipped directly to them
Add to cart. Check out. Arrives at their door. Zero hassle. What more could you ask for?
Pro-Tip: The corporate gifting experts at Caroo offer a program called CustomSwaps that is perfect for letting employees pick their own gifts this holiday season!

CustomSwaps takes out the guesswork and makes the corporate gifting process more streamlined for your entire organization.
Want to become a better professional in just 5 minutes?
Corporate Occasions to Let Employees Pick Their Gift
1. Holiday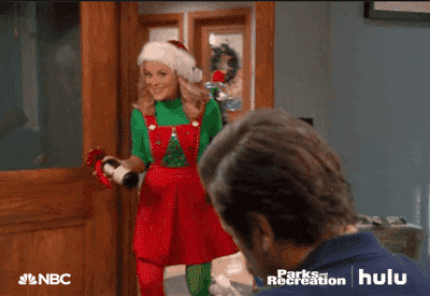 "Holiday" covers a long list of celebratory dates throughout the year. Your employees come from varying backgrounds, cultures, and religions so providing an inclusive catalog ensures everyone's holiday seasons are represented.
Tip: If you're planning holiday gifts, be sure you give employees ample time to pick their own gift so it arrives in time for the holiday they're celebrating. Christmas gifts that arrive in February don't really have the same impact.
Recommended budget per recipient: $50
2. Back to the office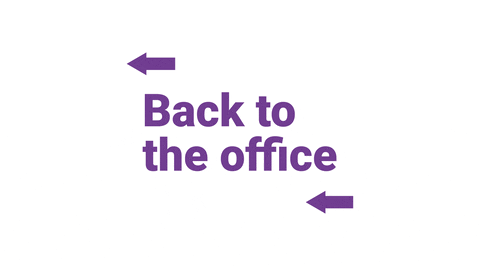 Getting the band back together in the office can certainly be an adjustment. Giving everyone a gift to make the transition a little easier is a great way to say "welcome back." Letting them decide what kind of gift eases their venue change is both thoughtful and meaningful.
Tip: Your remote employees may have gotten pretty comfortable with their at-home set-up so consider some new swag or options to refresh their workspace and make their comeback a little smoother.
Recommended budget per recipient: $10
3. Birthday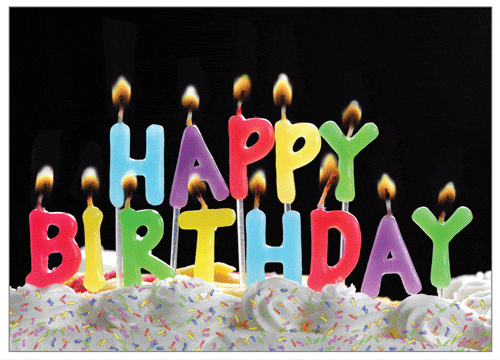 Making another trip around the sun is a big deal and deserves recognition. A birthday gift should be personal to your employee but it may be tough getting to know each employee personally. Putting the selection of their gift in their hands lets them decide exactly how they want to be celebrated.
Tip: Believe it or not, some people don't want to openly observe their birthdays. Having them choose their own gift is a perfectly quiet way to acknowledge their unique day with something that's also unique to them.
Recommended budget per recipient: $25
4. Work Anniversary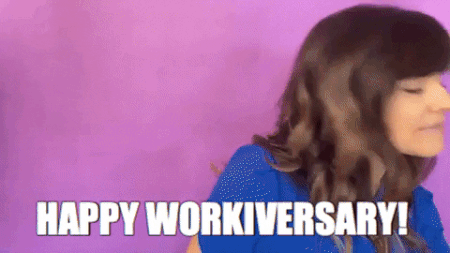 Each work anniversary signifies another year that your employee has chosen to add value to your organization. Loyalty is a priceless commodity in business and should be rewarded as such.
Tip: Consider a tiered system based on the employee's years of service. The bigger the anniversary, the higher the tier of gifts they can choose from.
Recommended budget per recipient: $25 – $100
5. Team Building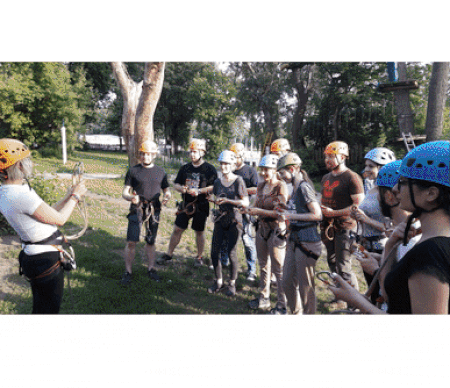 Developing strong working teams doesn't happen overnight. But when they do come together, they're a dynamic force and the main drivers of continuous improvement and organizational success. These relationships should be nurtured and recognized regularly.
Tip: Whether you're celebrating your tough teams or investing in building stronger ones, your bottom-line investment is in the employees. Choosing their own gift lets them decide what motivates them and makes them feel appreciated.
Recommended budget per recipient: $25
6. Appreciation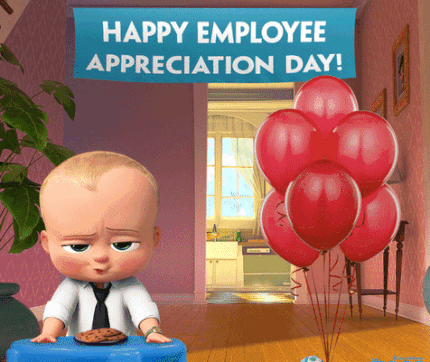 Unscheduled employee appreciation gifts are the best gifts! No calendar obligations or annual planning is necessary. Picking their own gift of appreciation ensures they feel valued by the gift, rather than a random, generalized trinket with no genuine connection.
Tip: A small token goes a long way. Just knowing they are seen and appreciated can be an employee's biggest motivation.
Recommended budget per recipient: $10
7. Retirement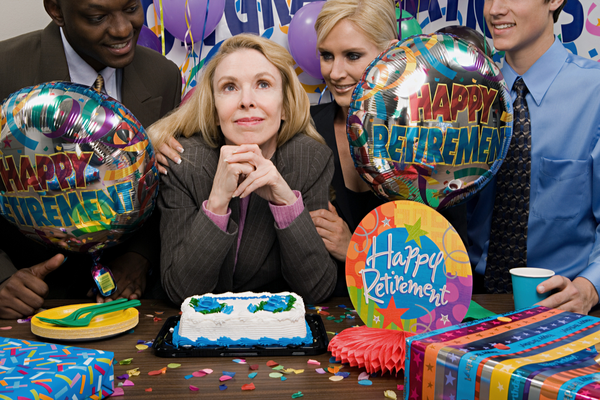 The end of an era. Retirement often signifies at least half a lifetime dedicated to their craft, lined with decades of memories, hurdles, and successes along the way. Their contribution to the company could never be measured with a dollar figure but they do deserve to go out with a bang.
Tip: Retirement can be a bittersweet experience for some. Giving them options to choose from for their parting gift can provide them with something valuable to enjoy in this exciting new chapter of their life.
Recommended budget per recipient: $100
8. Professional Achievement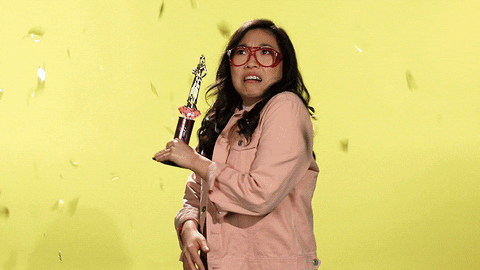 These achievements aren't limited to just promotions or role changes. Contributions to special projects, money-saving initiatives, environmental impact improvements, and revenue boosters are also rewardable accomplishments. Honoring employees for their hard work empowers them to push beyond even their own limitations.
Tip: Their individual contributions make a big impact and they need to know their talents aren't going unrecognized. Even if it's not an "in your face" kind of achievement, their success is ultimately your success.
Recommended budget per recipient: $50
9. Get Well Soon
Employee wellness has been reprioritized in recent years. The pandemic has taught us to take sick days a bit more seriously, so when your employees are down, it's important to show your support for their recovery. Letting them choose a little pick-me-up gift is a great way to let them know you're thinking of them. Also a perfect time to send a get well soon wish from the entire team!
Tip: Special occasions aren't the only time to send a thoughtful gift basket or flowers and a card. When they're not feeling well, your employees will certainly appreciate a personalized gift option to boost their spirits.
Recommended budget per recipient: $10
10. New Child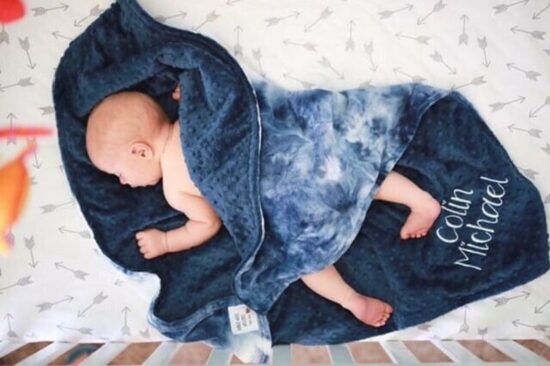 Bringing a new child home is a beautiful, exciting, and somewhat taxing time for parents. Their days will be dictated by this new little person's moods and timing for a while so their options are limited. This is one decision they're able to make for themselves by choosing a gift that helps make their transition easier.
Tip: Consider including a healthy variety of self-care items in their gift catalog options. With so much excitement over the new family member, the parents deserve a little something just for them too.
Recommended budget per recipient: $25
10 Most Selected Gifts That Employees Pick (Via Caroo)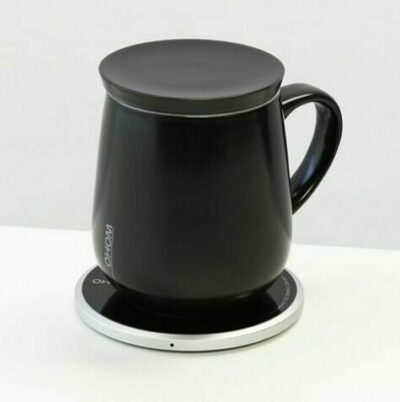 This gift selection is perfect for your tea, cocoa, and coffee drinkers. It keeps their caffeine cozy, but that's not all (*cheesy infomercial voice*)! The warming pad is also a phone charger so employees can stay "charged up" all the way around, all day long.
Why employees love choosing this gift: Talk about multifunctional! Employees love that they can heat and charge on one device with a small footprint in their workspace.
Where to find it: Self Heating Mug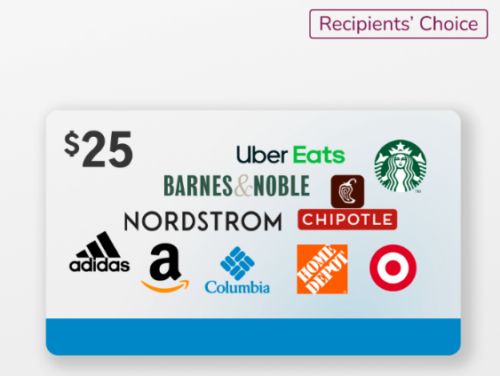 This gift card covers ALL the angles. Not only can employees choose the products they want, but they can also decide where to get them from. There's no possible way you can give a "bad gift" with retailers like Amazon, Starbucks, and Target to choose from.
Why employees love choosing this gift: It's all about them. What they want, from where they want it. It doesn't get any more personal.
Where to find it: $25 They Choose Gift Card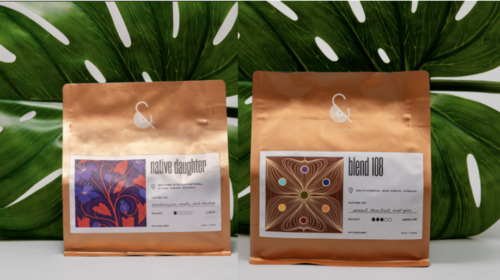 Sip on hints of savory sweetness with these bold beans from Ethiopia and South America. Each bag is perfectly sized for individual indulgence and boasts flavors like caramel and dark chocolate.
Why employees love choosing this gift: Picking this bundle not only delivers delectable beans of hot happiness, but it's also an opportunity to give something back. Caroo donates meals to Feeding America for every bundle purchased, so it's a feel-good gift x 2.
Where to find it: Coffee Bundle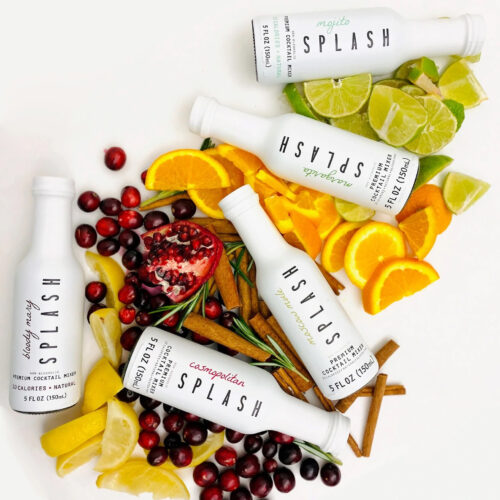 Just add booze! Or not. Either way, this kit is perfect for mixing things up. Savor five popular drink mixers like Bloody Mary and Cosmopolitan, all with only 25 calories or less.
Why employees love choosing this gift: All the flavors in their favorite cocktail (or mocktail) mixers, without so much as a splash of caloric guilt.
Where to find it: Mini Cocktail Hour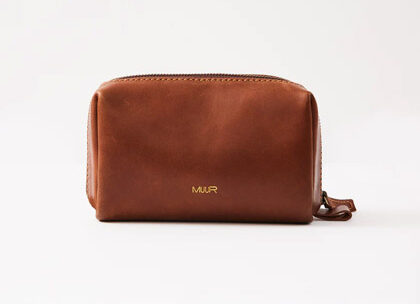 Keeping their cords and cables straight when on the go has never been more stylish. This dashing leather bag is perfect for keeping all their power accessories (or any accessories, really) protected and in one place.
Why employees love choosing this gift: It's not only a great, high-quality gift, but it also makes hauling their tech gear feel more fashionable and sophisticated.
Where to find it: Tech Dopp Kit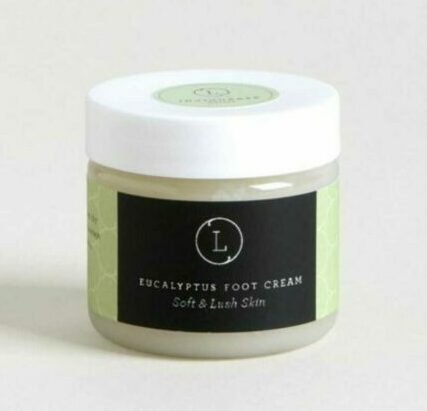 Eucalyptus for the feet? Yes, please! Eucalyptus oil has many healing properties such as relief for headaches, achy joints and muscles, and stress reduction. All natural, it's a lavish foot cream that's also a little jar of heaven.
Why employees love choosing this gift: Self-care is not selfish, but it may feel that way after using this luxurious foot cream.
Where to find it: Eucalyptus Foot Cream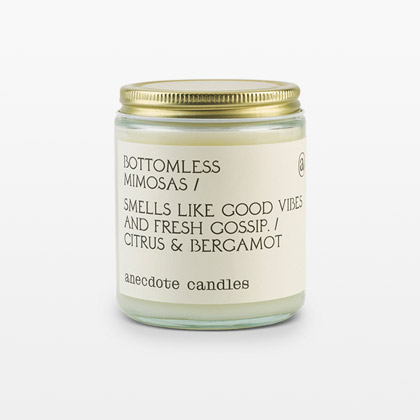 Ahhh the smell of mimosas in the morning… and afternoon… and midnight, if they choose. This candle fills the space with the scent of "good vibes and fresh gossip" for up to 50 hours. That's enough cheer to cover a full work week and then some.
Why employees love choosing this gift: They may not be able to drink it, but it smells just as tasty and lifts their mood.
Where to find it: Bottomless Mimosa Candle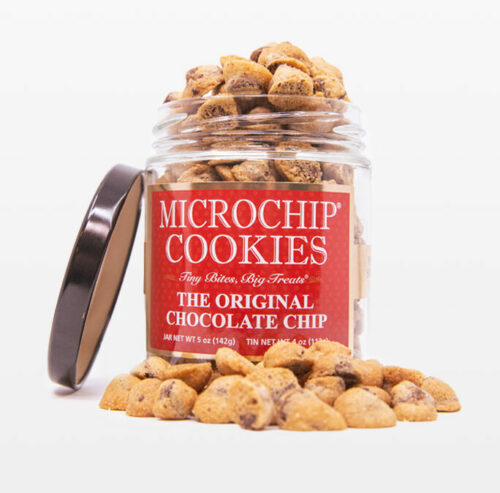 Normalize having a jar of mini chocolate chip cookies on hand at work. Snack-sized cookies, ready when they need them, like a stapler or their favorite pen. It's up to them whether they share or keep these tasty treats all for themselves.
Why employees love choosing this gift: These cookies are the perfect size for tossing back a single (or 6) when they need a little sweet fix.
Where to find it: "Microchip" Cookie Jar

Unwinding after work is necessary for our well-being but it's not just about being home with our shoes off with stretchy pants on. Give the gift of relaxing, effervescent shower experiences that support employees' mental and emotional balance.
Why employees love choosing this gift: These aromatic steamers make unwinding a luxurious spa-like experience far beyond a deep breath and a basic hot shower.
Where to find it: Shower Steamers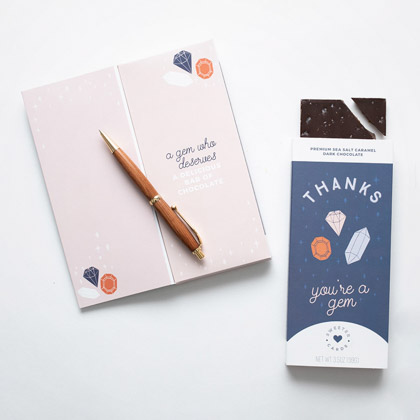 A dark chocolate and caramel candy bar, dusted with sea salt and combined with a super cute "thank you" card. Such a simple and sweet combination, and a perfect gift with a personal message for your employees.
Why employees love choosing this gift: Chocolate. Caramel. What else needs to be said?
Where to find it: Thank You Card + Chocolate
Benefits of Letting Employees Pick Their Own Gift
➤ Time Saver
You and your HR team are off the hook. Stop spending valuable time monitoring each employee's occasions and trying to bulk-buy products or gift cards that "fit" everyone. Work smarter, not harder.
➤ Give the right gift every time
It's virtually impossible to mess up a gift when the recipient chooses it themselves. Options are everything. Allowing employees to select their gift guarantees they receive a product or service that reflects their values and they'll genuinely appreciate.
➤ Employee impact
One study showed that 56% of employees surveyed felt the gifts they received from their employer didn't reflect their actual worth. Not in a dollar-for-dollar kind of way, but in a "know your audience" kind of way. Choosing their rewards ensures a purposeful gifting experience, increases retention, and improves the company culture.
Conclusion
And just in case you're thinking that gift cards are the easy answer, don't even get us started on the billions… no, no… tens of billions of dollars in unused gift cards that have gone to waste.
In all, it's estimated that 125 billion dollars are spent on ineffective, unappreciated business gifts every year.
Can you even imagine tossing that giant wad of cash straight into a dumpster?
Your cash. Money from your employee recognition budget, ending up in the trash or given away, but ultimately unappreciated. And not because these employees are ungrateful or greedy, but because the gifts are so impersonal and purposeless.
It's time.
---
People Also Ask These Questions About Letting Employees Pick Their Gift 
Q: Why is it important to let employees pick their own gift?
Q: Are there services you can use to let employees choose their own holiday gift?
A: There are services you can use to let employees choose their own holiday gift that will create catalogs of products for them to choose from and even curate customized gift boxes.
Q: Can your staff pick their own gifts?
A: Your staff can pick their own gifts using the same process and vendors as the rest of your workforce – even new employees. There are no positional limitations.
Q: Which occasions are best to let employees select their own gifts?
A: The best occasions to let employees select their own gifts are work anniversaries, promotions, holidays, and birthdays.