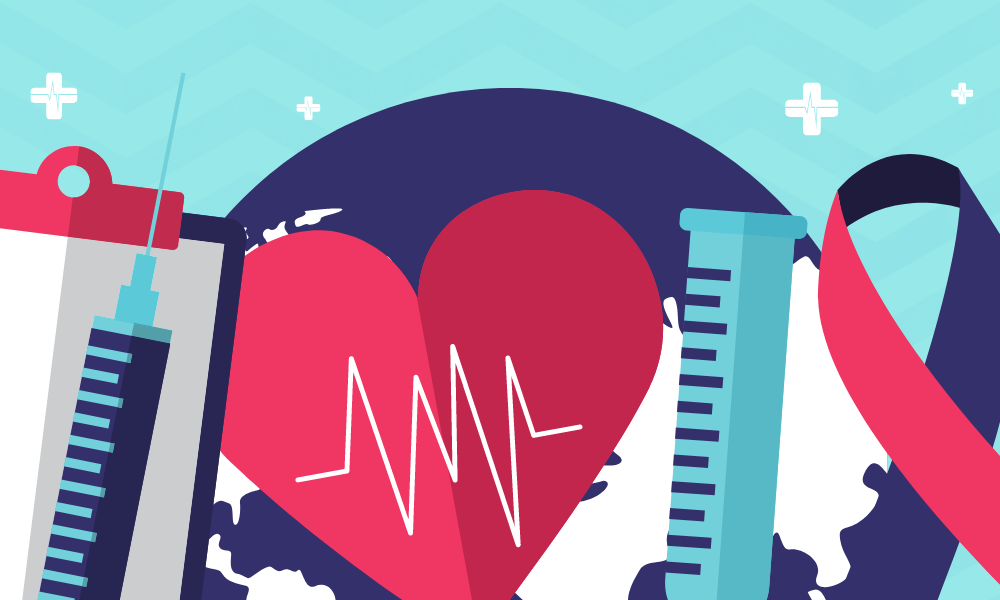 "I love finding my own health insurance plan as a freelancer [or independent contractor]" — said nobody ever.
Whether you've recently submitted your resignation letter or decided to be your own boss, you're probably wondering what's next when it comes to health care coverage.
Finding a health insurance plan when you're on your own can be challenging, especially with all the different options and special enrollment periods that take place throughout the year.
Unlike regular employees who can access health insurance benefits at work, self-employed people have to navigate the health insurance market for a plan that suits their budget and needs.
Pro-tip: If you're self-employed or an independent contractor and want to find the best coverage in 15 minutes or less, consider doing a free consultation call with insurance agent specialist Dr. Noor Ali.
Want to become a better professional in just 5 minutes?
Who is considered self-employed?
Self-employed people work for themselves, meaning they aren't hired by anyone or any organization.
This includes people who own businesses as well as independent contractors who take on freelancing or contract work.
Who is considered an independent contractor?
An independent contractor (or a gig worker) is someone who is hired for a specific job or project and typically files under a 1099-S status for taxes. While they may receive the same onboarding experience, performance reviews, and employee handbook, they do not have the same protections and health benefits as regular employees.
Hiring independent contractors has increased in popularity over the last few years, especially in industries like tech, human resources, consulting, and creative services.
What is the difference between a self employed person and an independent contractor?
Although the terms "self-employment" and "independent contractor" are sometimes used synonymously, they're not quite the same.
An independent contractor engages in work involving a specific task or project on a freelancing basis, while self-employment refers to the status of a person who is in business for themselves.
Unlike independent contractors, self-employed people are usually responsible for all sides of their business including sales, marketing, operational costs, etc.
Additionally, the IRS may grant self-employed people certain tax breaks and credits that are not offered to independent contractors.
Both are responsible for managing their own finances, paying their own taxes and acquiring their own health insurance coverage (typically during the open enrollment period).
What types of Health Insurance Plans are available to self-employed workers and independent contractors?
Fortunately, self-employed people and independent contractors have access to a variety of affordable health insurance options, including individual and family plans, group plans, and short-term health insurance plans.
Pro-tip: Instead of purchasing a healthcare plan on your own, consider a free consultation with a health insurance expert like Dr. Noor Ali, who can clearly explain your options to you, show you how to maximize your healthcare cost savings, and help you underwrite your policy.
Individual health insurance plans
The two most common types of health insurance for independent contractors and self-employed people are individual health insurance and family health insurance plans. You can access these plans through a public or private health insurance provider, or through a health insurance marketplace.
Where you can find individual health insurance plans:
The Affordable Care Act (ACA) Marketplace: You can compare and buy ACA plans on the government-run ACA Marketplace, generally referred to as the health insurance exchange or healthcare.gov. Use the ACA Marketplace to select plans that suit your needs and price range.
Medicaid: People and families who are considered low-income can receive coverage through Medicaid, a government-run health insurance program.
Medicare: Medicare is a federal health insurance program for those who are at least 65 years old, or who have certain disabilities. If you meet the eligibility criteria, you can enroll.
UnitedHealthcare: A variety of coverage options are available from UnitedHealthcare, including life, medical, dental, and vision insurance. Through a network of partner physicians, medical facilities, and other healthcare professionals, the firm offers coverage to individuals, families, and employer groups. The business also provides consumers with extra perks and resources, such as online tools and support to help them manage their health and healthcare expenses

Group Health Insurance Plans
Group health insurance is frequently provided by various trade organizations and professional associations, which can be a more cost-effective way of obtaining coverage options for medical, dental, and vision, compared to searching for individual plans.
Specifically, these groups give access to greater numbers of potential subscribers, potentially offering lower monthly costs as compared to other plans (similar to the concept of bulk purchasing at Costco).
Even if an individual's needs are complex or they have pre-existing conditions that would otherwise make it difficult to find viable insurance options in the individual market, group health insurance plans could still offer plenty of choices that meet their requirements without the need to pay exorbitant rates.
Where you can find group health insurance plans:
Freelancers Union Health Plan: The Freelancers Union Health Plan is a group health insurance plan offered by the Freelancers Union, a professional association for self-employed individuals and independent contractors. To enroll in the plan, it's required to become a member of the Freelancers Union first. After you become a member, you can visit the Freelancers Union website to compare the different coverage options and prices available in your area.
The National Association for the Self-Employed (NASE) Health Insurance Plan: The National Association for the Self-Employed (NASE) is a professional association for self-employed individuals and small business owners. The NASE offers a range of resources and benefits to its members, including access to the NASE Health Insurance Plan, discounts on business products and services, and advocacy on issues affecting self-employed individuals. The NASE also provides educational resources and support to help members grow and manage their businesses.
Short-term Health Insurance Plans
Short-term plans provide temporary coverage for a specific period of time, typically between 30 and 364 days. Short-term health insurance plans are typically less expensive than other types of health insurance, but they also typically provide less health care coverage and don't meet the requirements of the Affordable Care Act (ACA), A.K.A. Obamacare.
Where you can find short-term health insurance plans:
UnitedHealthcare is a leading health insurance company that offers short-term health insurance plans in several states. The company's short-term plans provide temporary coverage for unexpected medical expenses and are designed to bridge the gap between other forms of coverage (for example, if you are transitioning jobs, etc.).
Blue Cross Blue Shield (BCBS) is a national network of independent health insurance companies that offer short-term health insurance plans nationwide. BCBS's short-term plans offer a range of deductible and copayment options and can be tailored to your specific needs.
Cigna is a global health insurance company that offers short-term health insurance plans in many states. Cigna's short-term plans provide coverage for unexpected medical expenses and can be a good option for individuals who are between jobs or waiting for other coverage to start.
How to pick the right health insurance plan for you
When comparing health insurance options, it's important to consider the following:
Coverage: The most important thing to consider when choosing a health insurance plan is the coverage it offers. Make sure the plan covers the services and treatments you need and expect to use. Think about your health-related visits in a given year — how often do you go, what treatments do you need, and what are your must haves from a plan?
Price: It's no surprise healthcare can get expensive, so it's important to consider the costs of any insurance policy. This includes your monthly premiums, out-of-pocket costs, etc.
Network: Most health insurance plans have a network of healthcare providers that you can see (usually through the health provider's native app or on ZocDoc) for covered services. When choosing a plan, make sure it has a network that includes your preferred providers.
Flexibility: Your health insurance needs may change over time due to life events, shifts in your gross income, etc., so it's important to choose a plan that offers some flexibility. This could include the ability to change plans or switch to a different insurance company if your needs change.
Customer Support: When you have a health insurance plan, you may need to contact the insurance company for various reasons, such as filing a claim or getting clarification about your coverage. Make sure the company has good customer service and is easy to reach when you need help.
Added Perks: Some plans offer additional perks such as preventative care programs or even gym memberships — but be sure to weigh them against the cost of the plan and your needs.
People Also Ask These Questions About Health Insurance for Self Employed People and Independent Contractors
Q: Do you need health insurance when you are self-employed?
A: While it's not legally required to have health insurance when you are self-employed, it's strongly recommended. Not having health insurance can be risky, as unexpected medical expenses can be financially devastating.
Q: What is COBRA?
A: COBRA is a federal law that allows certain individuals to continue their employer-sponsored health insurance coverage for a specified limited time after they leave their job at their own expense. COBRA can be a good option for individuals who need temporary coverage while they transition to a new job or a new health insurance plan.
Q: Does it cost more to have self-employed insurance?
A: The cost of self-employed health insurance depends on the type of coverage, the provider, and the plan chosen. Generally speaking, those who are self-employed may face higher deductibles or premiums than employees who obtain coverage through their employer. This is because self-employed people are seen as a greater risk by insurers and they don't have the bargaining power of a larger company. However, there are several ways in which self-employed individuals can save money on their health insurance premiums, such as shopping around for competitive rates or taking advantage of subsidies and discounts available to them.
Q: Is private or public health insurance better?
A: The right health insurance choice for you depends on your individual needs and circumstances. Private health insurance is typically more expensive than public health insurance. However, private insurance may offer more flexibility, choice, and customization. Public health insurance, on the other hand, may have more limitations but is typically more affordable.