A company's employee benefits impact their success in recruitment, retention, and employee engagement.
They also send a message about values and company culture. New and existing employees scan a benefits package and, even if they don't realize it, feel the underlying messages.
Pro-Tip: Don't wait until Open Enrollment (like everyone else) and get your health insurance sorted BEFORE the mad rush. Talk to Dr. Noor, health insurance expert, for a free consultation.
Just think about the impact that offering a variety of benefits and perks can have on your workforce:
Wellbeing benefits could make them think: You care enough about them to offer benefits that go beyond the standard health insurance and healthcare subsidies.
Remote perks could send the signal: We deeply trust our employees and want them to work from home as much as possible.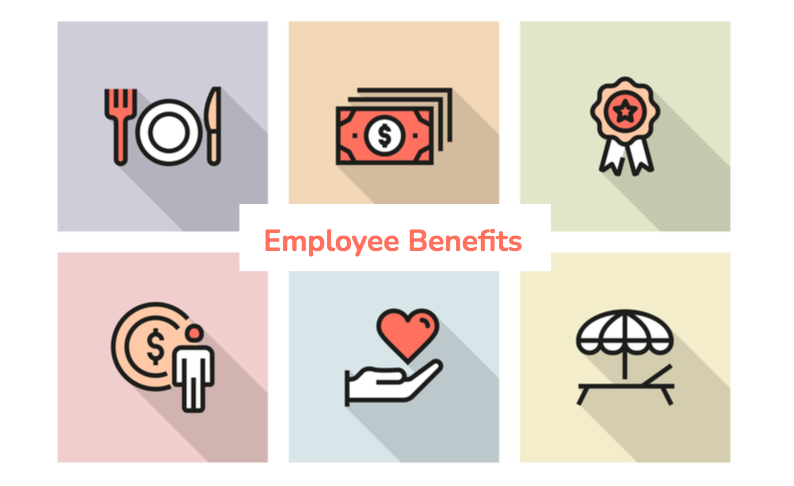 The COVID-19 pandemic may have made a company's benefits more important than ever, throughout 2023 and beyond. According to a survey fielded by the Society for Human Resource Management (SHRM), employers are changing up their benefits strategies and increasing spending per employee. As one vice president told SHRM,
"Employers have found it necessary to examine their benefits offerings in order to make decisions that best support their workforce while ensuring the long-term success of their organization."
The ideas below will help you start planning the benefits package of the future. Read on to began the rewarding process of assessing, reimagining, and updating your current offerings to meet demands of the top talent you want to hire and retain.
Want to become a better professional in just 5 minutes?
Page Contents (Click To Jump)
What Are Employee Benefits?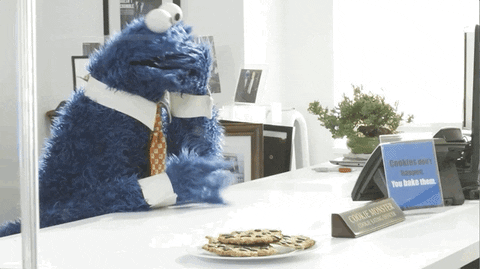 Employee benefits are the resources organizations offer to elevate the value of employment beyond compensation.
Typically provided on an opt-in basis, benefits often include fully or partially subsidized access to resources, such as group insurance plans and health plans, that individuals may not be able to access alone or would have to pay significantly more to access without the bargaining power companies use to secure discounted rates on goods and services.
Required staff benefits include:
Employer benefit requirements depend on the relevant labor laws applicable to the location of your business. In the United States for example, many requirements, including offering time off to vote and providing workers' compensation, depend on laws that vary by state. There are however some nation-wide required benefits hedged under the U.S. Department of Labor's federal labor laws.
These include but are not limited to:
Caregiver and parental leave. The Family and Medical Leave Act (FMLA) requires those employing 50+ people to provide up to 12 weeks of unpaid time off for employees becoming parents, caring for sick loved ones, or suffering from an illness themselves.
Health insurance benefits. The Affordable Care Act's (ACA) shared responsibility provisions require some large employers to provide insurance.
Continued health insurance benefits. The Consolidated Omnibus Budget Reconciliation Act (COBRA) requires employers to give employees the option of continuing their participation in the company's group health plan for set time frames after they lose, quit, or alter their job in a way that would otherwise cause them to lose health coverage.
As you can see, there are very few required benefits, making it all the more important for companies to provide robust compensation and benefits to care for their employees.
Popular Employee Benefits
Some of the best employee perks include life insurance, student loans and tuition reimbursement, and mental and physical wellness programs. Create standout benefit plans by diversifying with a range of standard offerings, such as sick leave and disability insurance, as well as fringe benefits, such as gym memberships and employee recognition.
➣ Retirement Plans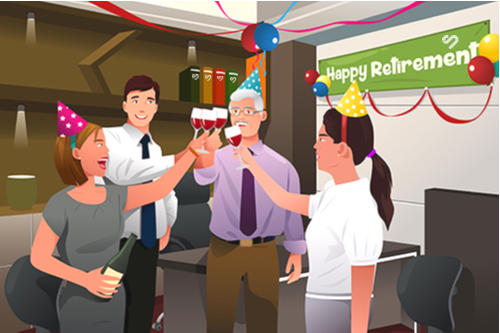 What this employee benefit means: Companies present full-time employees with an assortment of retirement benefits, which could include pension plans, employer-sponsored 401Ks, profit sharing plans, employee stock ownership plans (ESOPs), and more.
Where you can find additional information: Internal Revenue Service – Types of Retirement Plans
➣ Health Plans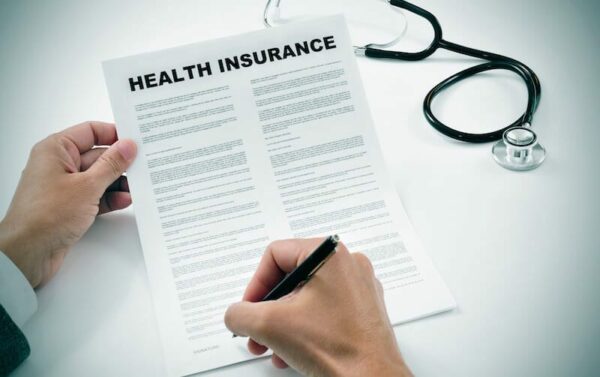 What this employee benefit means: Companies participating in group plans can offer employees one or more medical insurance choices as well as other health benefits, such as Health Savings Accounts (HSAs) or flexible spending accounts (FSAs). Employees may sign up for plans when they meet enrollment eligibility requirements, including starting a new job.
Where you can find additional information: Healthcare.gov – Health Insurance for Businesses and Healthcare.gov – How the Affordable Care Act affects small businesses. If you would like to speak with a health insurance expert about your options, you can schedule a free consultation here.
➣ Dental or Vision Plans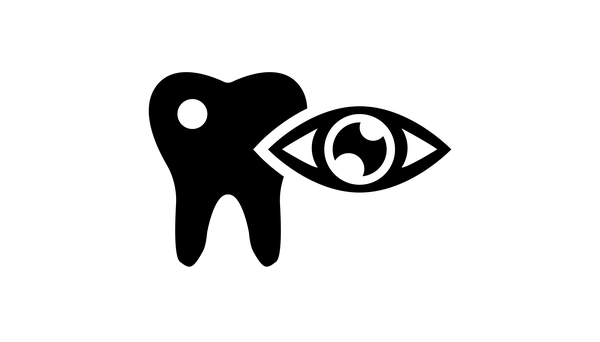 What this employee benefit means: Employers may supplement their traditional health plans with partially or fully subsidized dental and vision plans.
Where you can find additional information: Guardian Life – Dental and vision plans: What they are and how they work
➣ Life Insurance Plans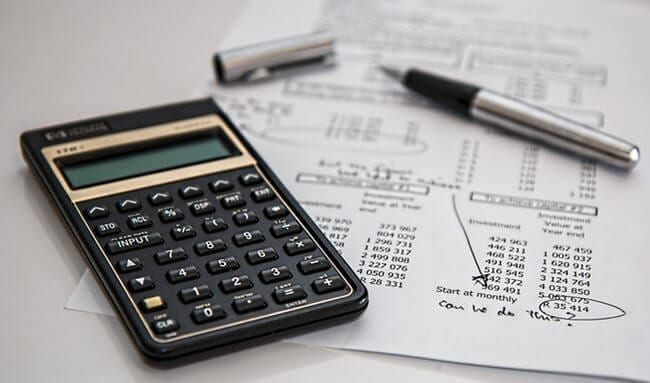 What this employee benefit means: Employers provide life insurance to help ensure employees' beneficiaries (usually family members) will be cared for in the event of the covered employee's death.
Where you can find additional information: Investopedia – Life Insurance Guide to Policies & Companies
➣ Paid Vacations, Holidays or Sick Leave
What this employee benefit means: Employers provide paid time off to celebrate holidays, take vacations, and rest and recover from illnesses.
Where you can find additional information: SHRM – How to Develop and Administer Paid-Leave Programs
Workplace & Lifestyle Benefits – Employee Benefits Examples
1) Recognition and spot bonuses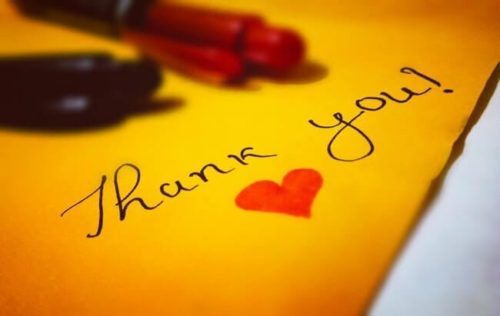 Think of the last time someone genuinely complimented or thanked you. It felt good, right?
Employees appreciate their compensation and benefits, of course, but that's not the only reason they do their jobs. They also want to be recognized and appreciated for their hard work and talent. Companies offering this nonmonetary incentive find it unlocks immeasurable value in the form of satisfaction, happiness, camaraderie, and engagement, which may in turn reduce employee turnover.
How to get started with this employee benefit: Bonusly
Bonusly is an employee recognition software employers may leverage to create robust cultures of recognition. Using the platform, anyone can recognize anyone else for meeting goals, practicing kindness, or reaching a key work anniversary.
2) Healthy snacks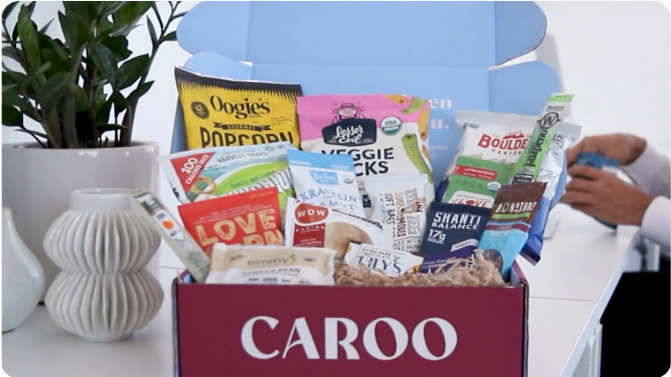 On an average day, employees probably spend zero time thinking about most of their benefits. Healthy snacks make a key exception. Offer these and employees will think about them every day, maybe even multiple times a day. Healthy snacks show you care enough to give everyone the delicious and nutritious experiences they need to feel their best.
How to get started with this employee benefit: Caroo
Using the Caroo gifting platform, you can provide employees with boxes of carefully curated feel-good snacks that arrive in sleek custom packaging. You can even work with the expert team to create one-of-a-kind snacking packages.
3) Teamwork via team building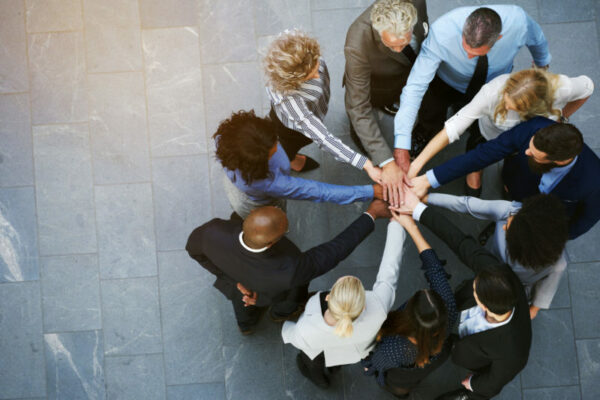 Athletes practice their sport together to boost performance and become stronger teams. The same is true about office workers, and their practice comes in the form of team building events. That's why solid team building initiatives ultimately provide all the benefits that come along with being part of a strong team, such as employee engagement, communication, delegation, trust, accountability, and collaboration.
How to get started with this employee benefit: Outback Team Building
Provide the benefit of belonging to a team with the help of Outback Team Building, an event provider and all-around employee engagement tool. They deliver in-person and remote activities that help create the camaraderie and teamwork you need for an unbreakable culture.
4) Conferences and learning opportunities
Enabling employees to attend conferences and pursue other learning opportunities ultimately gives them enhanced confidence and translatable new skills. Learning fulfills the individual employee and also benefits the company overall each time the employee shares new knowledge or applies newly acquired skills.
How to get started with this employee benefit: Hoppier
Use Hoppier, a comprehensive virtual credit card platform, to give learning opportunities as gifts or to provide meal gift cards for conference trips.
5) Rewards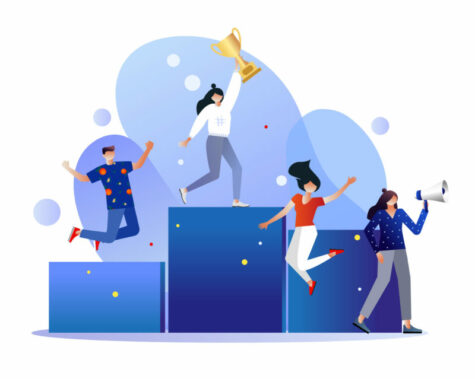 Rewarding employees for doing their best feeds a benefit cycle of high morale and motivation any company should be invested in nurturing. An employee provides a standout benefit or value to the company, receives an award, and then feels great about sticking around to do it again. Everyone's happy.
How to get started with this employee benefit: Nectar
Use an employee benefits software tool like Nectar to provide rewards and incentives that are meaningful to employees and also communicate essential messages about your values. For example, by giving an employee who innovated a new process the custom reward of a brainstorming session with your CIO, you're sending the signal that you value big ideas and bold choices.
6) Enriching experiences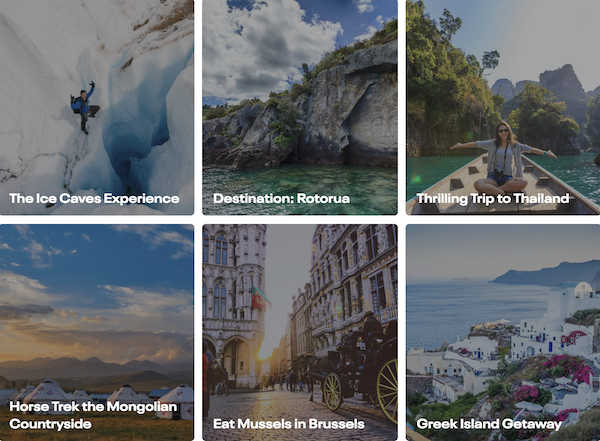 Providing experiences is really providing memories, and that's a benefit many employees won't find anywhere else. Who wouldn't have fond feelings for an employer who helped them create one of their favorite recent memories?
How to get started with this employee benefit: Blueboard
Blueboard's experience platform enables employees to choose from a vast selection of experiences. An expert team will handle the other details, making everything simple for both the employee and the employer.
7) Company swag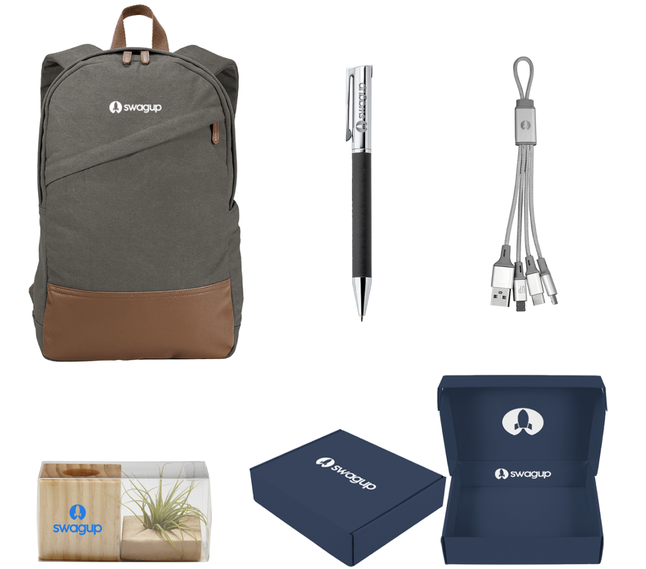 People like swag. (Who doesn't love a good giveaway?) But when the swag in question is customized company swag, people absolutely love it. The customizations, logos, and colors make them feel that special sense of belonging and unity with a group or team.
How to get started with this employee benefit: SwagUp
SwagUp is your go-to resource for turning custom company swag into a benefit all employees love. Use this platform to design, distribute, and even store your swag for future giveaways.
8) Coffee in the breakroom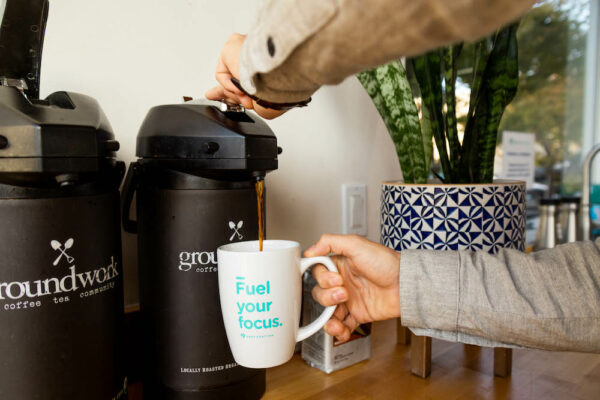 Many people love how coffee makes them feel — alive and energized and primed to seize the day. Give them this sweet nectar of life by providing the benefit of coffee delivery or a break room complete with a customer-favorite office coffee machine.
How to get started with this employee benefit: SnackNation coffee delivery and SnackNation's Guide To The Best Office Coffee Machines
SnackNation's coffee delivery service features artisanal brands to please the most discerning coffee snobs. Set up deliveries to suit your preferences and deliver the uninterrupted flow of coffee employees crave.
9) Professional development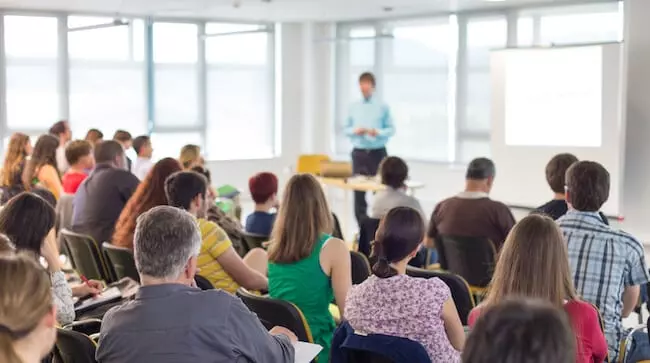 Employees, especially Millennials, crave professional development benefits. They want the chance to learn and grow. Fueling that growth helps retention and also company success as employees feel satisfied enough to stay in their current positions and also motivated enough to continue getting better and better at those positions.
How to get started with this employee benefit: Udemy
Udemy offers a digital mega library of professional development courses at affordable prices. Employees can find the on-demand courses they need to develop in their targeted areas of growth, whether they want to brush up their design skills, learn some new IT tricks, or get new inspiration for their marketing strategies.
10) Company happy hours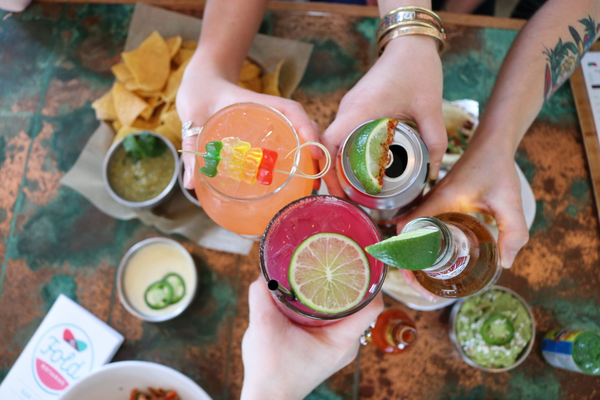 Happy hours give employees a chance to end the day by toasting to their hard work and successes while also forming and deepening bonds with their co-workers. All this leads to feel-good fun, and more meaningful work as employees with solid work friends usually engage more deeply with their jobs.
How to get started with this employee benefit: Hoppier
Use Hoppier, a comprehensive gift card platform, to give employees gift cards to local happy hour haunts or even to facilitate the planning and ordering involved with a virtual happy hour.
Pro-tip: Encourage happy hours with a Caroo Happy Hour Box, which comes packed with a cocktail kit, plus snacks and icebreakers for an engaging happy hour.
11) Provide team lunches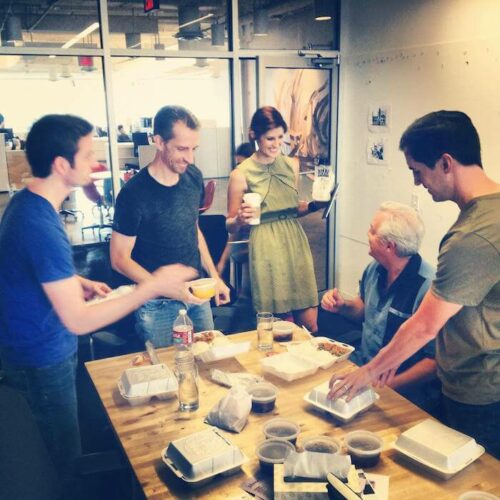 Everyone has to eat. Organize team lunches to turn this must-do activity into a mainstay of your company culture. By turning lunchtime into an event, you help people grow closer together as they eat delicious food.
How to get started with this employee benefit: EatClub
EatClub is a catering service that helps make sure the simple magic and benefits of a team lunch doesn't break down as you run through the logistics of selecting restaurants, coordinating ordering, and synchronizing delivery. EatClub makes all the group eating logistics painless by offering a massive selection of food that includes something for everyone.
12) Flexible work schedules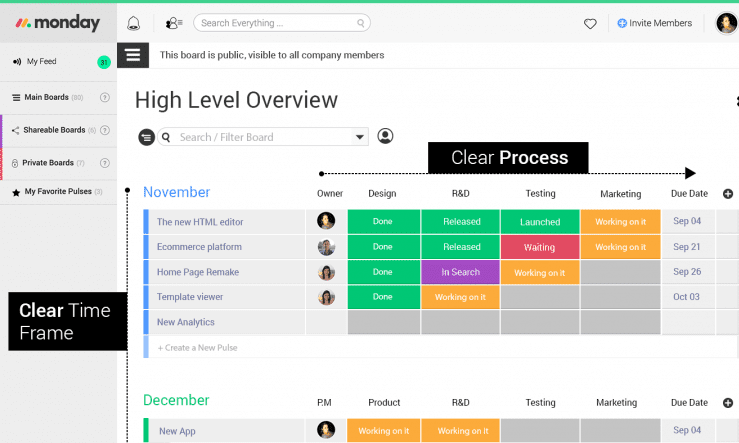 Flexible work schedules provide employees with the priceless benefit of enhanced work-life balance and reduced stress levels. They'll love being empowered to work not within a mandated time frame but instead when they know they will be able to do their best work.
How to get started with this employee benefit: monday.com
Monday.com's virtual work management platform allows employees to work different hours (maybe even from different locations) and still feel connected, in the loop, and organized. They can create and manage projects, view timelines, share progress, assign tasks, and communicate and collaborate seamlessly to get everything done.
13) Remote work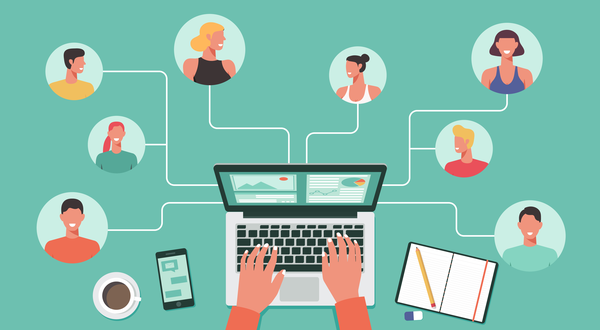 Hybrid and work from home policies give employees the flexibility and the agency they crave. They give everyone the ability to organize their schedules to fit their priorities, spending more time with family members and engaging in other fulfilling activities instead of commuting. Not to mention this kind of work could save them from all the distractions of onsite work.
How to get started with this employee benefit: 27 Best Virtual Work Software Platforms
The software platforms featured help employees and employers perfect the art of remote working, staying seamlessly connected from any location. Find resources to support collaboration, communication, and optimal remote teamwork.
14) Wellness programs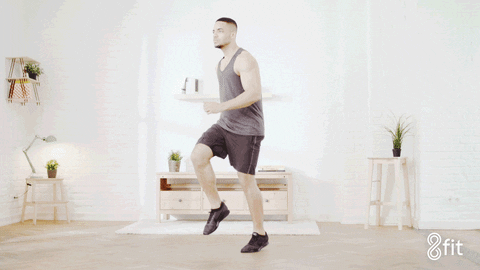 Well-being benefits and wellness programs complement healthcare offerings to help employees aspire to a level of wellness and fulfillment that goes beyond baseline health. When employees have the help they need to feel good, eat right, and exercise regularly, they're simply happy and healthier and your company will be as well.
How to get started with this employee benefit: Wellable
Wellable isn't just an app; it's the technological mechanism through which companies can create a framework for wellness that includes coaching, fitness classes, webinars, tips, and support. Employees can set up the application according to their preferences and goals, ensuring that while everyone participates in the overall program together, each individual may pursue a customized wellness journey.
15) Commuter incentives and travel reimbursements

Many employees see business travel and commuting as necessary evils. Make both processes happier and easier for them to reduce their stress levels, save them time, and block loads of frustration.
How to get started with this employee benefit: TravelPerk
Anyone who has ever had to figure out and complete every step required to book, track, report, and get reimbursed for business travel will recognize TravelPerk as the comprehensive platform of their dreams. Manage every step of the business travel process in one place.
16) Technology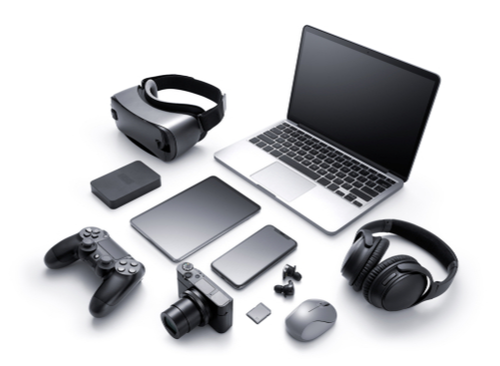 Technology, from laptops to headphones, makes up the essential tools of pretty much any trade. Providing employee gifts in the form of technology helps them work more efficiently and enjoyably, and they also stand out from a laundry list of other abstract benefits, like insurance, that employees don't get to interact with so closely on a day-by-day basis.
How to get started with this employee benefit: Business Pricing with Apple
Apple's business offerings ensure employees get highly functional tech that's also stylish and in-demand.
17) Cell phone plan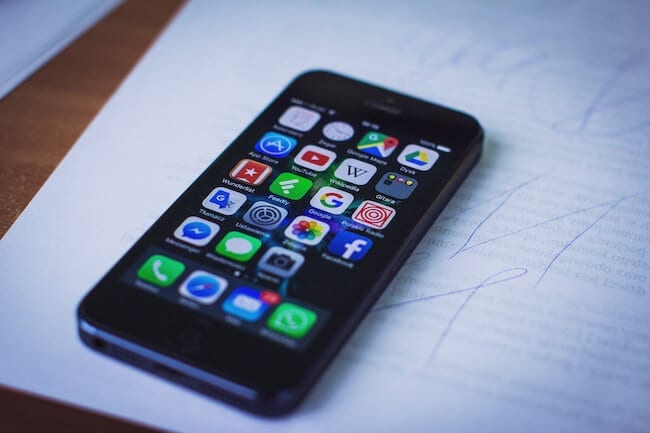 Not all benefits deeply enrich employees' lives. Some simply relieve them of existing burdens. Subsidize their cell-phone plans to knock something off their "things to worry about" list.
How to get started with this employee benefit: Business Unlimited Plans with Verizon
Verizon's business plans offer a full range of options to meet practically any company's telecoms needs.
18) Disability insurance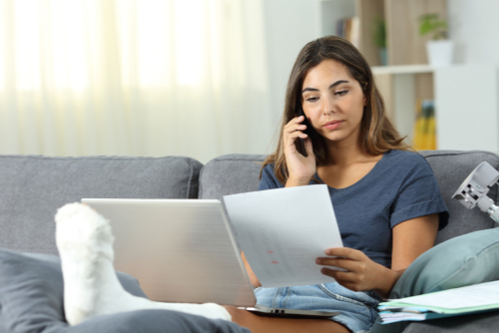 Disability insurance is a foundational benefit, one you hope you'll never need but that will save the day if you do.
According to SHRM,
"Income or job loss due to a short- or long-term disability can be financially devastating to an employee, and providing a benefit to alleviate this potential can be a valuable resource that is relatively low cost to the employer …"
How to get started with this employee benefit: Managing Disability Benefits – SHRM
19) Tuition reimbursement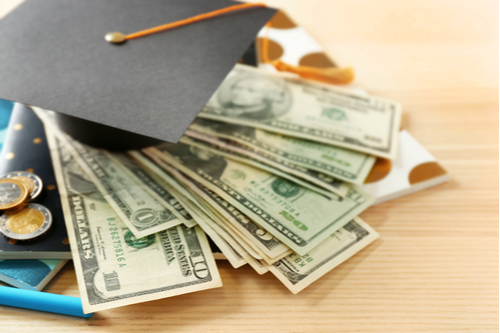 Even the most ambitious person may find achieving their higher education dreams hard to visualize without the right support. Tuition is expensive and learning is time consuming. By offering tuition reimbursements and flexibility to support this type of continued learning, you're actually making it possible for some employees to achieve their dreams and also to learn amazing new things they can translate into growth and success for your company.
How to get started with this employee benefit: Educational Assistance Policy – SHRM
20) Child care benefits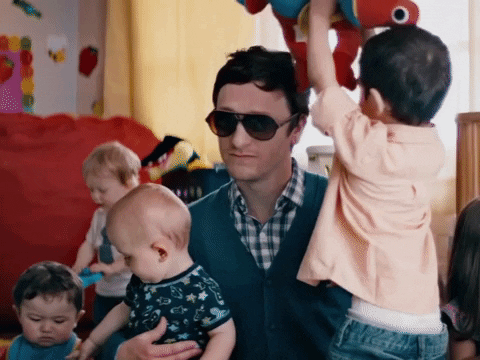 The COVID-19 pandemic exposed the childcare burdens and stresses working parents face and inspired many companies to support them by adding child care features to their employee benefits packages. These benefits help ensure working parents don't feel pressured to choose between family and work.
How to get started with this employee benefit: How to Offer Childcare Benefits at Your Business | Clutch.co
21) Gym memberships or discounts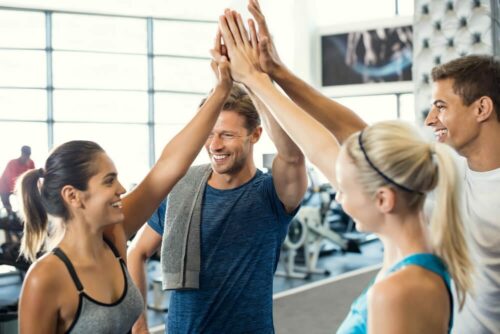 Subsidized memberships or subscriptions to gyms or fitness websites could inspire many employees to take charge of their own fitness. They'll be forever grateful to employers who give them the encouragement and the support they needed to start feeling their best.
How to get started with this employee benefit: Compt.io
Compt.io offers a perk platform that makes it easy to stay legally compliant while also offering employees stipends and discounts on gym memberships and other in-demand benefits.
People Also Ask These Questions About Employee Benefits
Q: Why are employee benefits important?
A: Employee benefits are important because they contribute to recruitment success, retention, engagement, and perception of a company's values and culture.
Q: What are some important employee benefits I should provide?
A: Benefits important to employees' lives and well-being include retirement benefits, health coverage, professional development benefits, parental leave, child care assistance, and wellness programs. Explore other benefits you may wish to include in your package.
Q: How do I choose which benefits to provide for employees?
A: Provide the employee benefits required by laws governing your location and also some additional benefits that reflect your company culture and your employees' preferences.
Q: How much does it cost to pay for snacks and drinks in the office?
A: Snacks and drinks in the office will likely cost about $15 – $35 per employee.
Q: What are the four major types of employee benefits?
A: The major types of employee benefits include retirement benefits, disability insurance, life insurance policies, and health coverage.
Q: What are some popular employee benefits in 2023?