The delicious memory of the "real thing" is one of the hardest parts about going gluten-free. Sure, what you're eating is good, but remember that perfectly crunchy cracker or that amazing chewy cookie? If you could only have just one more bite…
Well, we have some good news: You can stay gluten-free and enjoy all the textures and flavors you crave.
Here are some healthy gluten-free snacks to eat when you're pining for the "real thing."
Want to become a better professional in just 5 minutes?
1. Love With Food Gluten Free Snack Subscription Boxes
Do you want tasty & gluten free snacks delivered every month?  Try Love With Food's gluten free snack boxes! Plus – for every box you purchase they'll donate a meal to a local food bank on your behalf. Get your gluten-free snack box now!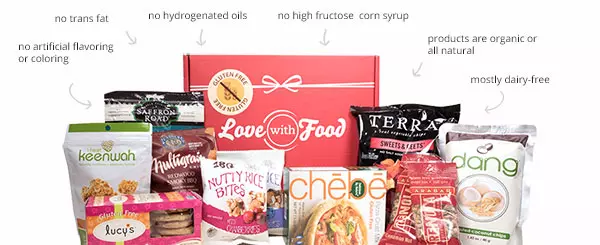 Moist Cakes
2. Granola + Peanut Butter + Dark Chocolate Chips
Adding creamy peanut butter and rich dark chocolate chips to wholesome granola adds the hint of indulgence you need to satisfy your cravings for cake. Plus, in addition to providing the perfect blend of crunchy and creamy, this snack also has plenty of protein.
3. Gluten-Free Cake Pops
This recipe from Elana's Pantry brings together gluten-free chocolate cake and raspberry jam to create a wheatless cake pop you can feel good about snacking on.
4. Peanut Butter Mug Cake
The foodie behind Kitchen Treaty creates this moist cake from ingredients you probably have on hand —we're talking peanut butter, almond milk, and your favorite gluten-free flour. Now that we can eat cake like this, sticking to a gluten-free diet has never been easier.
5. 1-Minute Lemon Cake
Yes, you can have a healthy, gluten-free lemon cake in just one minute. Make this recipe from The Big Man's World to believe it.
6. Banana Bread

Any cake lover trying to go gluten-free should see banana bread as their best friend. Moist bananas give this better-for-you treat from Gimme Delicious Food a rich texture that ensures you won't miss the wheat flour.
7. Dates
You can find dates bringing sweetness and texture to a variety of healthy desserts. Dates work wonders in bars and cookies, but they also satisfy as a stand-alone sweet snack. The fruit's syrupy, almost creamy texture has the illusion of richness that might just trick your brain into thinking it's getting a piece of cake.
8. FlapJacked Peanut Butter Mighty Muffin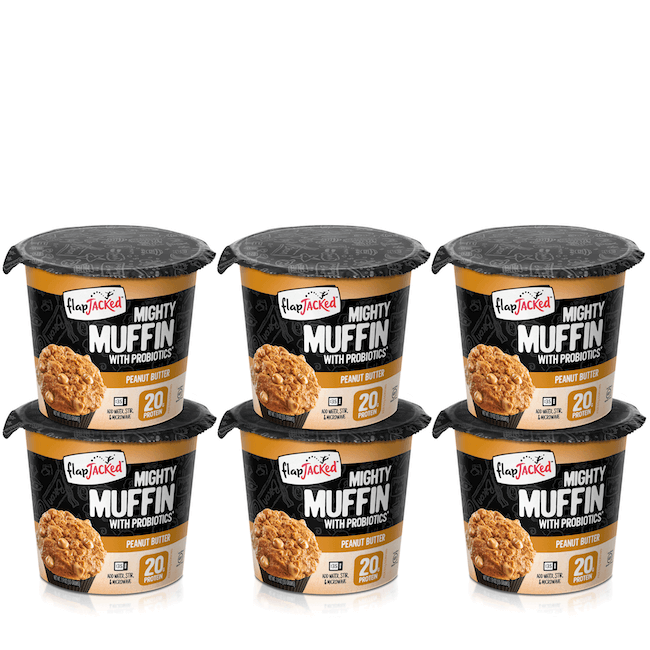 Perfect for snacking, the gluten-free Mighty Muffin from FlapJacked has it all: protein, flavor, probiotics, fiber, and convenience. Add water right to the package and microwave to make a muffin that has regular cake beat on all counts.
9. The Soulfull Project Oatmeal Cup
Creamy cooked oats are any healthy anti-glutino's secret snacking weapon. You don't need sugary baked goods when you have The Soulfull Project's Brown Sugar Pecan Oatmeal, a snackable cake substitute that fuels your body and keeps you full with oats, flax, and chia seeds.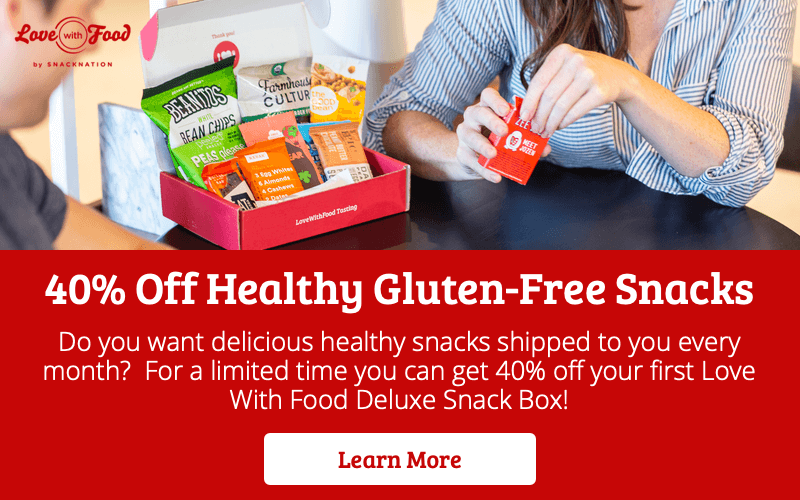 10. Microwaved Sweet Potato with Maple Syrup and Walnuts
Microwaved sweet potatoes have a perfectly sweet, starchy texture that substitutes for moist cake. Using a fork, score a whole scrubbed sweet potato and microwave it for about 10 minutes. Let the potato cool, and then scoop the creamy insides into a bowl. Top with some maple syrup and walnuts.
11. Bananas + Cocoa Nibs + Coconut Flakes
Bananas are a perfect source of sweet, satisfying creaminess. Turn bananas into a treat that tastes as good as cake by adding rich cocoa nibs and light coconut flakes to a bowl of banana slices. This gluten-free snack will make you feel connected to nature in the most delicious way.
12. Gluten-Free Superfood Muffins
Hulled hemp seeds, pumpkin seeds, and berries…the only thing these superfood muffins don't have is gluten. Consider these subtly sweet, yet nutrient-dense, muffins from Little Rusted Ladle your favorite cake's badass, super-buff big brother.
13. Flourless Applesauce Spice Cake
Chelsea's Messy Apron combines applesauce, oat flour, nuts, and a variety of feel-good spices to make a gluten-free cake just as comforting and satisfying as the real thing. 
Via Chelsea's Messy Apron: Flourless Applesauce Spice Cake  
14. Apple Crisp
There's nothing like a snack of apple crisp and warm, spiced tea. If you're gluten-free and haven't gotten into crisps and crumbles yet, then it's time to get started. This snack from Cookie + Kate combines healthy fruit and whole grains to make a treat that's way too wholesome to label "dessert."
Chewy Cookies
15. Fruit & Nut Cookies
Turn some of your favorite healthy snacks—fruits and nuts—into a gluten-free cookie that makes a perfect healthy snack. Beaming Baker makes these wholesome treats using oats, dried cranberries, almonds, and peanut butter.
Via Beaming Baker: Fruit & Nut Cookies
16. Fruit Drops
We love gluten-free baking that incorporates original flour blends. These fruity cookies feature a mix of rice and tapioca flours to achieve a fabulously chewy texture that could make gluten jealous. We would expect no less from the cook behind the Art of Gluten-Free Baking.
17. Almond Flour Cookies with Monk Fruit
These tasty snacking cookies from Good-For-You Gluten-Free get their sweetness from monk fruit instead of cane sugar.
18. Hazelnut Protein Cookies
Anytime we get the chance to get a healthy dose of protein from a cookie, we're on board! Plus, these hazelnut cookies are exceptionally delicious. (You should definitely try them if you're a sucker for Nutella!) A big thanks to Cotter Crunch for making healthy gluten-free snacking incredibly delicious.
Via Cotter Crunch: Hazelnut Protein Cookies
19. Taos Mountain Energy Bar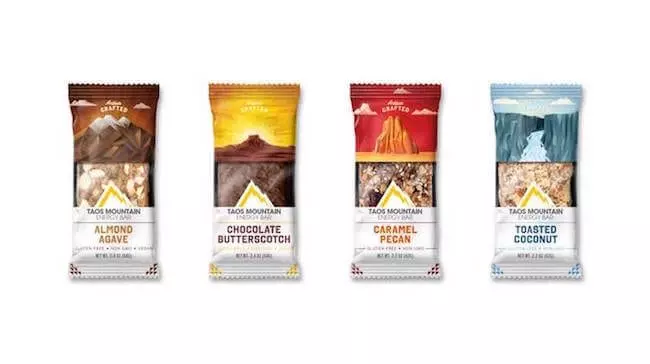 The bar is the new cookie, don't you think? Every gluten-free flavor of Taos Mountain Energy Bar has all the sweetness you want in a cookie. Plus, each one is packed with lots of good things, such as nuts, grains, and seeds.
20. Sunny Fruit Turkish Figs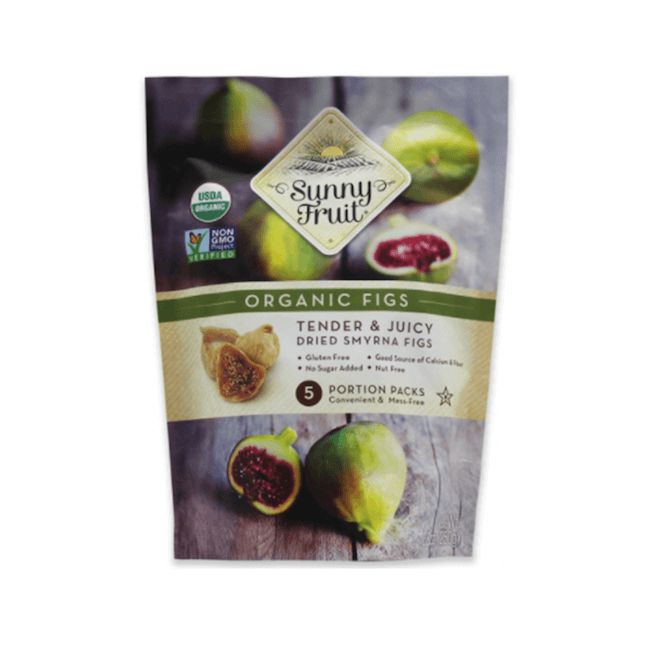 We love the sweet, dense, and indulgent flavor of naturally gluten-free dried figs. Their tender texture will satisfy any craving for a chewy cookie, plus they're perfect for feel-good snacking day or night.
21. Nature's Bakery Gluten-Free Fig Bars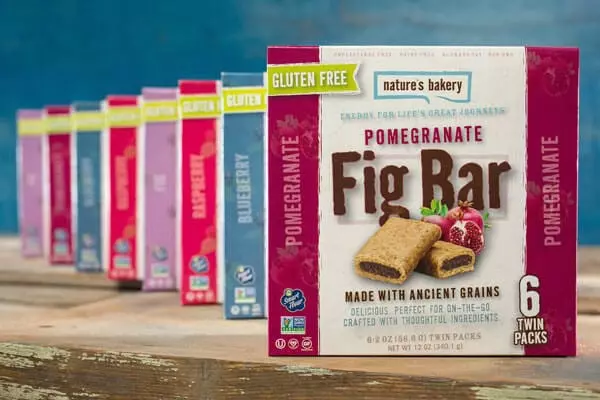 One taste of these delectable fig bars will make you forget your favorite chewy cookies. Perfect for snacking, these bars don't just make a better-for-you substitute for chewy cookies—they're a forever replacement made from wholesome ingredients.
22. Gluten-Free Superfood Breakfast Cookies
Butter and sugar are nice and all, but why eat cookies with those ingredients when you can eat cookies with superfoods instead? Wife Mama Foodie uses flax seeds, chia seeds, cranberries, and oat flour to make dense cookies you won't be ashamed to eat.
Via Wife Mama Foodie: Gluten-free Superfood Breakfast Cookies
23. Spinach Oat Cookies
Spinach in a cookie? We're sold! The only other ingredients in these chewy, nutritious cookies from Nutrition Steps are oats, banana, and vanilla.
Crispy Crackers
24. Gluten-Free Crackers
You can make these crispy crackers in one bowl! Who said gluten-free baking had to be complicated? Minimalist Baker makes one classy, crispy cracker using flaxseed meal for crunch and rosemary for gourmet flavor.
Via Minimalist Baker: Gluten-free Crackers
25. Garlic Rice Crackers
When you have rice flour and sesame seeds, you do not need wheat to make one delicious, healthy cracker. Just try this recipe from Naturally Loriel.
26. Nut Thins
Nut Thins come in tons of awesome flavors, and the brand has mastered the art of the gluten-free crunch.
27. Sesame Wild Rice Crackers
Snixy Kitchen combines wild rice and white and black sesame seeds to create a gluten-free cracker that's crispy and satisfying.
Via Snixy Kitchen: Sesame Wild Rice Crackers
28. Mary's Gone Crackers
Seeds make some wonderfully crispy gluten-free crackers, and Mary's Gone Crackers has perfected the art of the seed cracker. This brand uses flax seeds and sesame seeds combined with wholesome grains to make crackers that are even better than the real thing.
29. Peeled Snacks Peas Please
Crunchy baked pea snacks make the perfect substitute for crispy crackers. Peas Please Snacks are as crunchy and flavorful as any real cracker, and they're packed with veggie goodness.
30. Boomchickapop Popcorn
If it's crunch you're craving, then you can't do better than Boomchickapop Popcorn. Their kernels come in a range of satisfying flavors, most of which have less than 100 calories per serving.
31. Absolutely Gluten-Free Everything Flatbread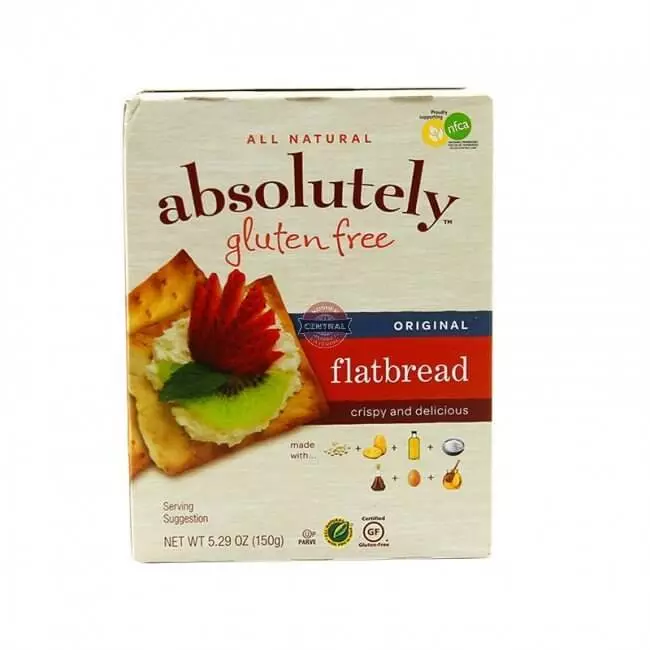 Absolutely Gluten-Free uses tapioca starch and potato flour to make craveworthy flatbreads that leave behind the gluten, but pack all the flavor of your favorite cracker.
32. Simple Mills Rosemary & Sea Salt Almond Flour Crackers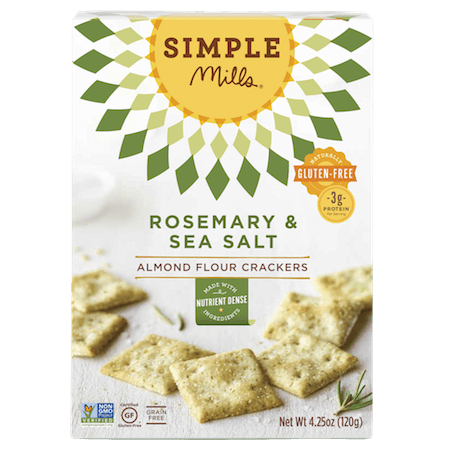 These gluten-free, paleo-friendly crackers features sunflower seeds, cassava, and organic rosemary. They're non-GMO Project Verified, and they provide a generous dose of vitamin E. What run-of-the-mill crackers can say that?
33. Biena Sea Salt Chickpea Snacks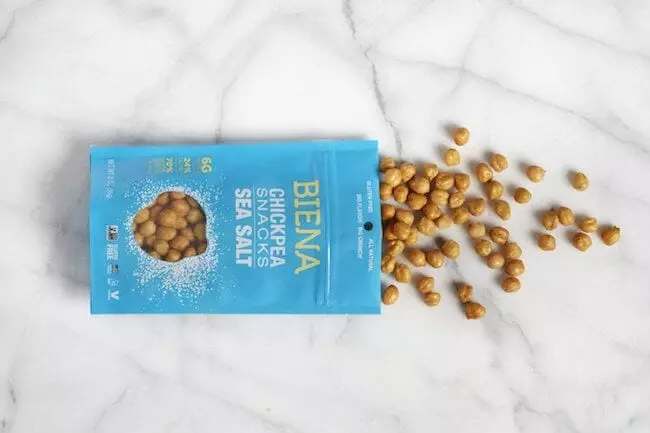 Sometimes your cracker craving is more about a salty crunch than the cracker itself. Try Biena Sea Salt Chickpea Snacks to get a crispy, savory snack with 6 grams of protein—and no gluten—per serving.
34. Dang Sticky-Rice Chips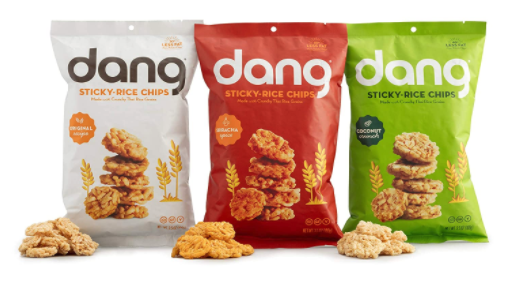 Dang's naturally gluten-free sticky-rice chips are packed full of flavor that wipes out the memory of any average, bland cracker. When you want something crispy and flavorful, these crunchy rice cake chips have you covered.
35. Jilz Crackers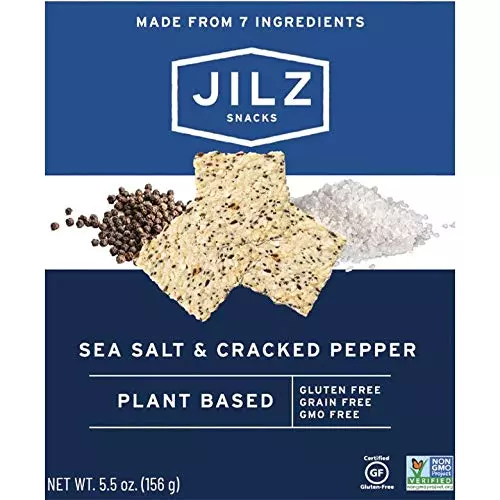 A perfect crunchy snack, Jilz crackers are gluten-free, vegan, and paleo, and they taste just as good—if not better—than the crispy crackers you're used to eating.
36. Yehuda Gluten-Free Matzo-Style Squares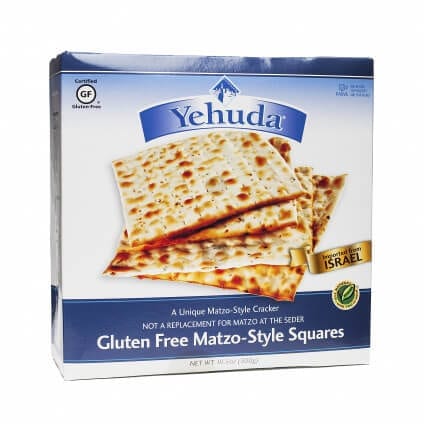 Imported from Israel, these crispy, crunchy, and 100% satisfying squares change everything you thought you knew about the basic cracker. They're perfect alone or with your favorite cracker toppings.
Crispy Bread
37. Easy Gluten-Free Bread
It's a daunting part of going gluten-free: the prospect of making your own bread. Feed Me Pheobe's recipe makes it easy and delicious. Don't be scared. Just dive right in, and before you know it, you'll be reunited with bread.
Via Feed Me Pheobe's: Easy Gluten-free Bread
38. Gluten-Free Artisan Bread
If you avoid the bakery section of the grocery store so you don't break down and spring for a glutinous baguette or boule, then this recipe is for you. Get all the artisan flavor cooked up by your favorite bakery in a gluten-free loaf from Jovial Foods that you can make at home.
39. No-Knead Gluten-Free Bread
No gluten and no kneading? That sounds like a recipe for snacking success. Use this Queen of Delicious recipe to make a nutritious gluten-free loaf of bread.
40. Schär Artisan Baker Multigrain Bread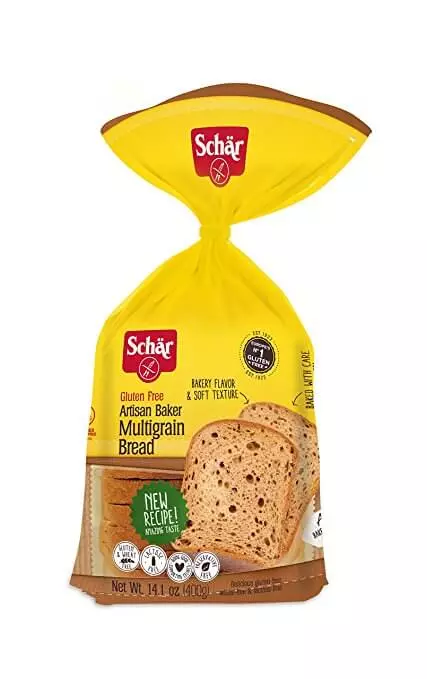 We're thinking Schär must have tried every grain combination on the planet to arrive at the gluten-free perfection of their Artisan Baker Multigrain Bread. This loaf is packed with millet, buckwheat, quinoa, sunflower seeds, and flax seeds.
41. Canyon Bakehouse 7-Grain Gluten-Free Bread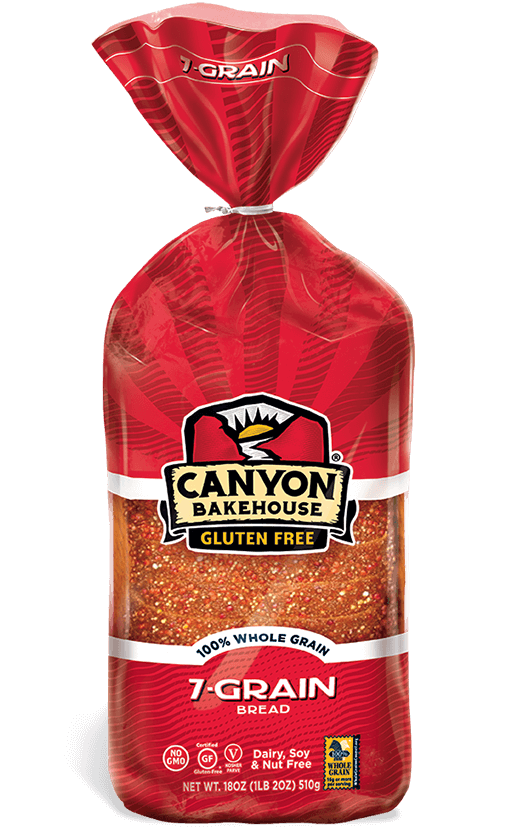 Teff, amaranth, quinoa, and agave syrup combine to make one irresistible gluten-free loaf. One taste and you'll wonder where Canyon Bakehouse has been all your gluten-free life.
42. Quinn Touch of Honey Pretzel Sticks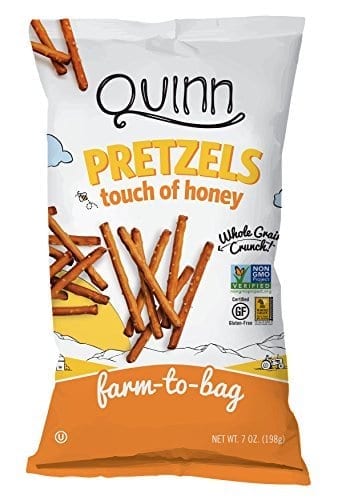 The sweet and salty crunch of Quinn's pretzel sticks will satisfy your cravings for crusty bread. The gluten-free sticks are baked with ancient grains and finished with just a touch of honey.
43. Homemade Rice Cakes
Use gluten-free flour to make a healthy, rice-based cake that you'll love to eat with any meal that calls for a crusty dinner roll. This Living Sweet Moments recipe makes a perfect sweet or savory cake.
44. Cauliflower Arancini
Starchy cauliflower makes the perfect bread substitute when it's baked into healthy arancini balls with a little bit of oregano and some cheese. It might be time to invent the arancini-and-cheese platter.
Bring more cauliflower into your life with these tasty bites from Divalicious Recipes.
Via Divalicious Recipes: Cauliflower Aranchini
45. Egyptian Barley Bread
This low-rising bread bakes up like cornbread, and the barley flour gives it a unique, seedy flavor. Drizzle this hearty bread from Genius Kitchen with olive oil and herbs for an exotic gluten-free bread feast.
46. Buckwheat Crepes
Don't cringe! Buckwheat is not a kind of wheat, and it does not contain gluten. Buckwheat is actually a seed that makes a variety of delicious gluten-free noodles, breads, and crepes.
You can make this Sprouted Routes recipe for crepes faster than any loaf of bread and stuff them with the fillings of your choice, sweet, savory, spicy…anything goes!
Via Sprouted Routes: Buckwheat Crepes
47. Gluten-Free Irish Potato Farls
There are few gluten-free ingredients more versatile and satisfying than the noble potato. Unconventional Baker combines potatoes with white rice flour to make these tasty farls, an Irish starch that's kind of like a seriously fluffy pancake.
You can flavor your farls pretty much any way you like, and they only take about 40 minutes to make.
48. Gluten-Free Sweet Potato Bread
We've made nutrient-dense sweet potatoes into noodles and chips, so of course we weren't surprised to find out they can make a delicious gluten-free loaf of bread. This recipe featured in From My Bowl  calls for sweet spices, but you can try out some savory ones, too.
Via From My Bowl: Gluten-free Sweet Potato Bread
49. Mushroom Kale and Buckwheat Muffins
Buckwheat doesn't just make a mean crepe—it also produces a hearty muffin that will keep you full and energized for hours. To make these muffins, Nirvana Cakery adds mushrooms and kale to buckwheat to make savory muffins that make the perfect snack, especially if you're avoiding sugary treats.
Via Nirvana Cakery: Mushroom Kale and Buckwheat Muffins
50. Garlicky Quinoa Cakes
Packed with quinoa, peppers, zucchini, and potatoes, these gluten-free cakes from Holy Cow Vegan are more robust than most bread substitutes out there, but they provide the crispy exterior and the soft, starchy interior that makes fresh-baked bread so crave-worthy.
What's your favorite gluten-free snack? Let us know in the comment section below! And be sure to read our article on what exactly is gluten.
(PS – Don't miss out on 40% OFF your first Deluxe Box  of delicious & healthy snacks!)
Additional Resources: