Counting calories isn't just challenging; it's also shocking sometimes.
Who knew you'd been eating three times the recommended serving size of almonds?
Well, we've got your back! Here are some tasty and healthy low-calorie snacks you know you can enjoy when you're looking to "spend" any amount of calories from 50 to 300.
Around 50 Calories
1) Radishes + Mustard
1 cup sliced radishes: 18 calories
2 tablespoons mustard: 21 calories
Total calories in this snack: 39 calories
A root vegetable (often eaten as a mere afterthought in salads), the radish makes a strategic snack when you're counting calories. It's satisfyingly crunchy with a peppery flavor that tastes much bigger than its caloric load. Dip radish slices in your favorite mustard, which usually only has a few calories per tablespoon, to enjoy a boldly flavored snack for under 50 calories.
2) Celery + Hot Sauce
1 large celery stalk: 10 calories
1 ounce of hot sauce (we used sriracha as a baseline): 28 calories
Total calories in this snack: 38 calories
One major secret to successfully cutting calories is to figure out how to enjoy the flavors you love on healthier "vessels." So if you absolutely love eating chicken wings, then try your favorite hot sauce on crispy celery sticks instead of fatty chicken wings. An entire large stalk of celery has only 10 calories, so you have plenty left to "spend" on hot sauce.
Note: Most hot sauces are extremely low in calories. If you're springing for wing sauce, be sure to check the label for calorie content.
3) Green Bell Pepper + Curried Greek Yogurt
1 green bell pepper: 24 calories
1 ounce plain Greek yogurt: 25 calories
1/8 teaspoon (a pinch) curry powder: 1 calorie
Total calories in this snack: 50 calories
Sweet crunchy green bell peppers make amazing dippers when you're counting calories. They have far fewer calories than even the healthiest chip out there, and they give your body potassium and vitamin C. To create a low-calorie snack with big flavor, slice up pepper and eat it with one ounce of plain greek yogurt seasoned with a pinch of curry powder.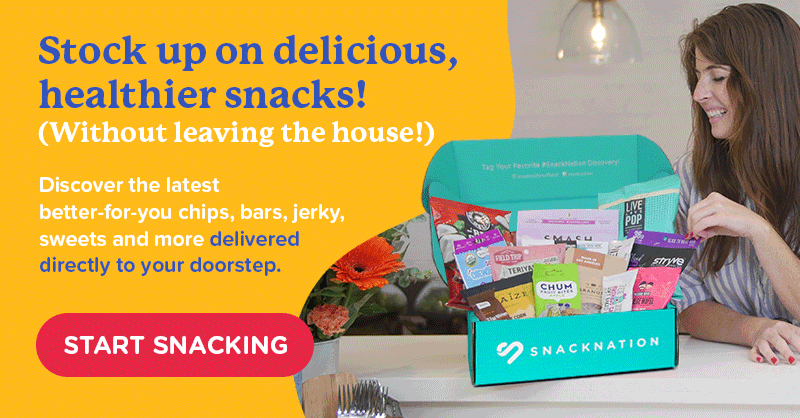 4) Cauliflower + Lime juice + Cumin
1 cup cauliflower: 27 calories
Juice of 1 lime: 7 calories
1 teaspoon cumin: 8 calories
Total calories in this snack:  42 calories
Starchy, fiber-filled cauliflower fills you up on minimal calories. Turn raw cauliflower into a taqueria-ready snack with a squeeze of fresh lime juice and a dusting of zesty cumin.
5) Strawberries + Balsamic Vinegar
1/2 cup sliced strawberries: 27 calories
1 tablespoon balsamic vinegar: 14 calories
Total calories in this snack:  41 calories
Another fantastic rule for cutting calories is to go big on flavor. A low-calorie combination beloved by gourmands around the world, the marriage of strawberries and balsamic vinegar has enough flavor to keep your taste buds sated for hours.
6) Overnight Dill Pickles
1/2 cucumber: 23.5 calories
1/2 cup white vinegar: 21 calories
1 teaspoon salt: 0 calories
Total calories in this snack:  44.5 calories
Vinegar is the perfect way to get big flavor without spending tons of calories, and it transforms a simple cucumber into a flavorful snack. To make healthy overnight pickles, just boil 1/2 cup of vinegar with 1/2 cup of water, add a teaspoon of salt, and pour the mixture into a jar with one cucumber sliced into spears or circles. Cover the mixture and let it sit overnight. Enjoy half of the fresh pickles the next day when you need a light snack.
7) Cucumber + Hummus
1/2 cucumber: 23.5 calories
1 tablespoon hummus: 25 calories
Total calories in this snack: 48.5 calories
Cut into thin, crisp slices, cucumbers are basically nature's chips. Their mild fresh flavor tastes good with any kind of dip or condiment you can think of. Furthermore, cucumbers and hummus make a classic combination, providing vitamin K, potassium, and vitamin C.
8) 2 Egg Whites
Total calories in this snack:  34 calories
Bodybuilders love munching on egg whites to get their protein without consuming many calories. The trick to successfully snacking on egg whites is to avoid integrating a ton of calories during cooking. That means no butter or oil. Froth up the egg whites in a bowl with a fork, give your go-to pan a spray of light cooking oil, and bake the egg whites up into a non-fuss omelette with a pinch of salt and a pinch of pepper.
9) Broccoli + Grated Parmigiano-Reggiano Cheese
1/2 cup broccoli: 15 calories
1 tablespoon Parmigiano-Reggiano: 22 calories
Total calories in this snack: 37 calories
Parmigiano-Reggiano is a tasty, concentrated cheese: It has big flavor, and a little bit goes a long way, so it's perfect for indulging your dairy cravings when you're watching calories. You can eat your broccoli and cheese raw, or zap it for about 20 seconds to release and combine the flavors.
10) Salted Cantaloupe
1 large wedge cantaloupe: 34 calories
1/2 teaspoon sea salt: 0 calories
Total calories in this snack: 34 calories
Be sure to use high-quality sea salt to get the best flavor experience from this out-of-the-ordinary light snack. The salt brings out the fruity acid in the cantaloupe. Give it a try; it might just become your go-to snack.
11) Cilantro-Lime Pineapple
1/2 cup pineapple: 41 calories
Juice of 1 lime: 7 calories
1/4 cup cilantro: 1 calorie
Total calories in this snack: 49 calories
This snack is kind of like a fruit salad and kind of like a salsa. The bold, refreshing flavor combination is just what you need when the urge to snack strikes.
12) Pitted Green Olives
Total calories in this snack:50 calories
These pint-sized snacks pack a lot of flavor in a 50 calorie snack. Green olives are full of healthy fats, vitamin E, and other powerful antioxidants which can help to keep your body moving over the course of a day. You can also look into brine-curing your own olives which is not only quite easy, but will give them a nice salty finish.
13) Arctic Zero Brownie Blast Ice Cream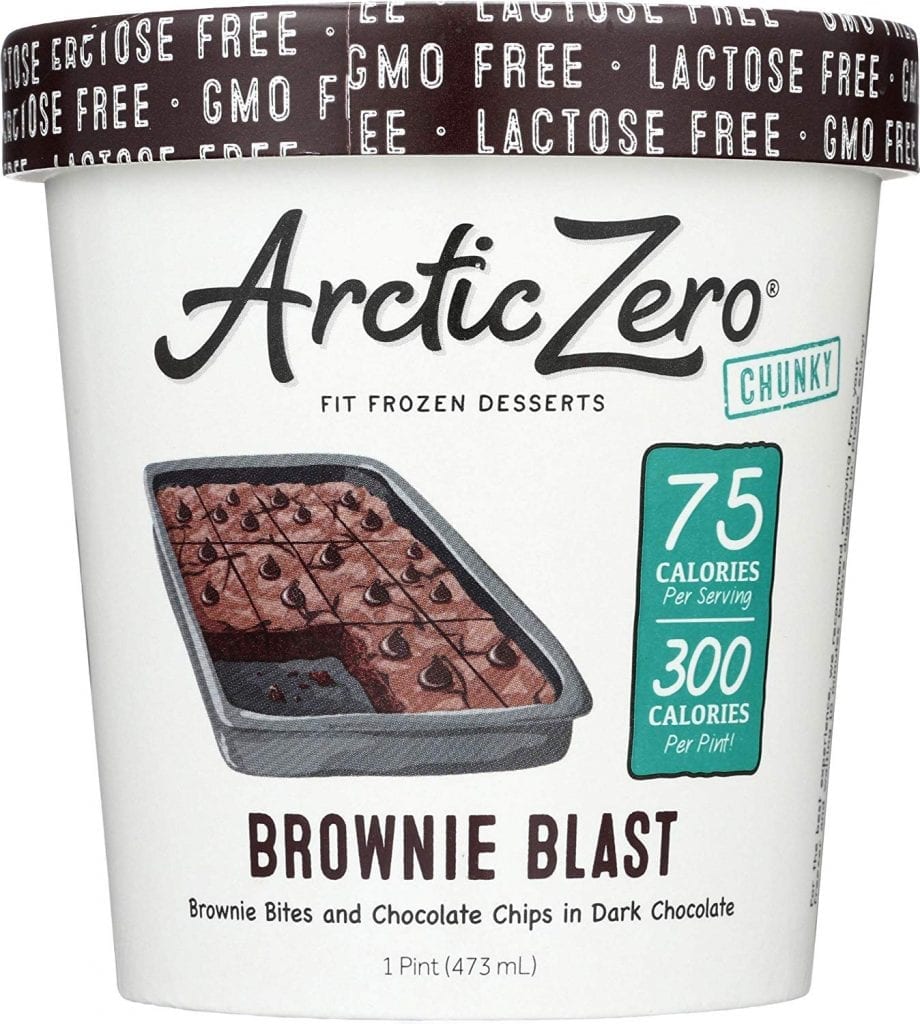 Total calories in this snack: 75 calories (1/2 cup)  
Ice cream? On a low-calorie snack list? It's true. Cutting calories can cause overwhelming cravings for favorite comfort foods.
With just 75 calories in a serving, this remarkable ice cream ensures you can give in to your cravings (occasionally) and suffer minimal negative side effects.
14) Ocean's Halo Korean BBQ Seaweed Snack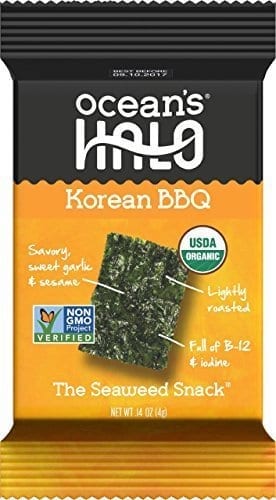 Total calories in this snack: 20 calories (1 pack)
Seaweed is packed with sea minerals you can't find in many other foods, and it's super low in calories.
Ocean's Halo roasts it up and tops it with some savory Korean BBQ flavor to create one of the lightest and most satisfying snacks you'll ever have.
15) New Pop Skinless Popcorn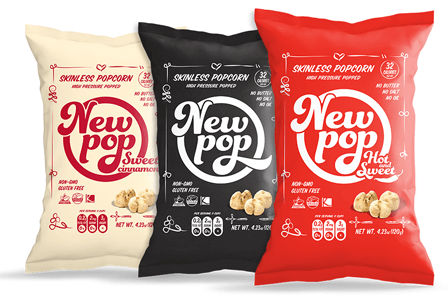 Total calories in this snack: 32 calories (1 cup)
New Pop creates its one-of-a-kind skinless popcorn by removing the corn kernel's skin before they start their unique popping process that uses pressure instead of heat and oil or butter. The result is light, fluffy, and vegan, with zero grams of fat and lots of fiber.
And because they remove the kernel skins, there's nothing jagged to get stuck in your teeth.
Around 100 Calories
16) Air-Popped Popcorn
Total calories in this snack: 100 calories in 3 cups popped (about 1 1/2 tablespoons of kernels)
Air-popped popcorn makes a fantastic snack because it doesn't make you feel deprived. You can eat 3 whole cups of the crunchy kernels and use only 100 of your day's calories. Popcorn also has lots of fiber to keep you full, and it even has some muscle-regulating magnesium. Best of all, mildly flavored popcorn tastes amazing with any flavor. Sprinkle it with salt and pepper, dried thyme, chili powder, Old Bay, and anything else you want. Just check the nutrition label on your seasoning before you go bananas.
17) Sriracha + Heart of Palm
1 ounce sriracha: 28 calories
1/2 cup heart of palm: 35 calories
Total calories in this snack: 63 calories
Heart of palm has a fresh and crunchy, yet rich, texture that makes it more satisfying than most vegetables. The dense veggie is full of vitamin B6 and potassium, and it even has a little protein. Served in a bowl drizzled with flavorful sriracha, the heart of palm is not just a low-calorie snack; it's a culinary experience.
18) Pear + Laughing Cow Cheese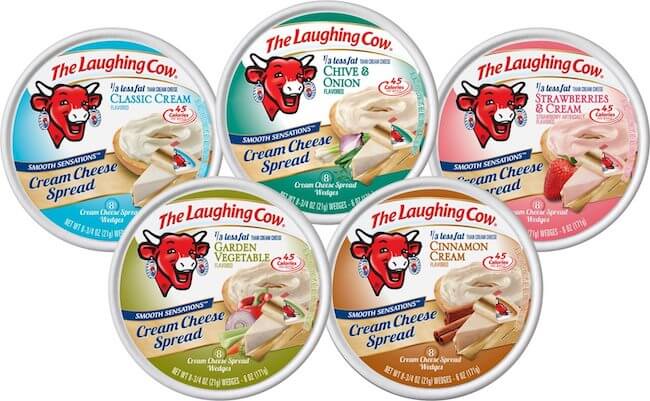 1/2 small pear (sliced): 42.5 calories
1 wedge Laughing Cow Cheese – Creamy Light Swiss: 35 calories
Total calories in this snack: 77.5 calories
You might want to turn on some classical music before enjoying this healthy snack. Slice up half a pear and spread on Creamy Light Swiss Laughing Cow Cheese. Eat the slices slowly for a good-for-you snack and flavor experience in one.
19) Bare Granny Smith Apple Chips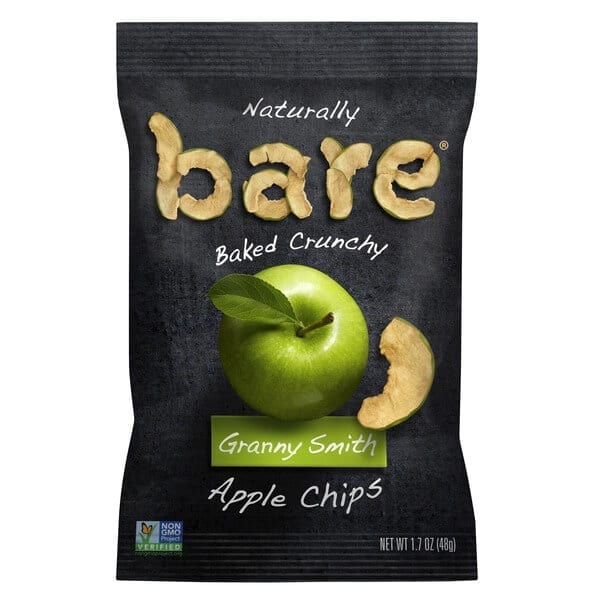 Total calories in this snack: 110 calories
When you want a snack that's healthy but feels a little bit more indulgent than a plain apple, reach for Bare Granny Smith Apple Chips. The only ingredients in these chips are apples that have been oven-baked to achieve that perfectly crunchy, chippiness without any oil.
20) Fig + Cottage Cheese
1 fresh fig (sliced): 47 calories
1/4 cup cottage cheese: 52 calories
Total calories in this snack: 99 calories
This Mediterranean-esque snack is packed with filling protein and rich flavors. Sprinkle on some sea salt to add even more depth to the flavors in your snack.
21) Lorissa's Kitchen Korean BBQ Tender Beef Steak Strips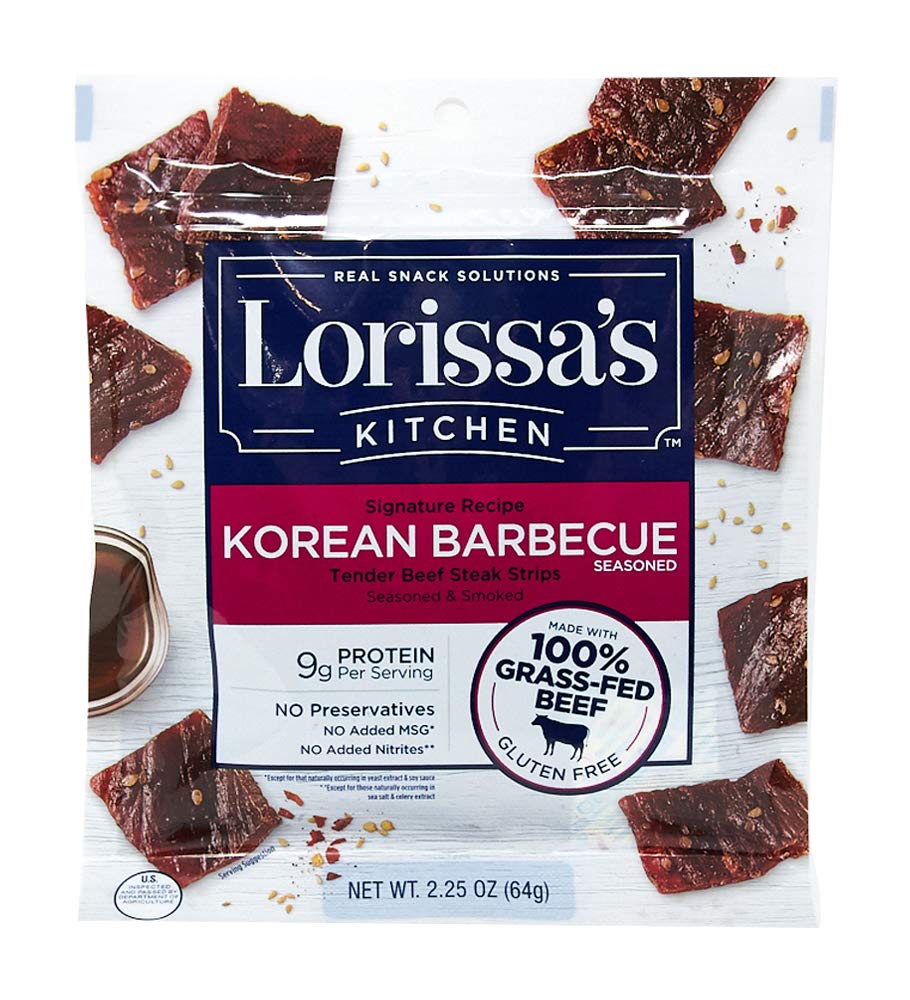 Total calories in this snack: 90 calories
These beef steak strips are marinated in soy sauce and brown sugar with hints of garlic and onion finished off with that char-grilled flavor the whole family will love. More tender than traditional beef jerky, these steak strips can are ethically sourced using 100% grass-fed beef. Don't forget the 9 grams of protein per serving!
22) Cinnamon Apples + Plain Yogurt
1 small apple (sliced): 78 calories
1 cup plain yogurt: 50 calories
1 teaspoon cinnamon: 6 calories
Total calories in this snack: 134 calories
Slice up your apple, sprinkle it with cinnamon, and dip the spiced slices in some plain yogurt. This simple snack is an easy adult spin on the sugar-laden caramel apple. The yogurt provides protein, the apple has fiber, and the cinnamon offers antioxidant goodness and flavor.
23) Hard-Boiled Egg
Total calories in this snack: 75 calories
There are few healthy snacks more simple and perfect than the noble hard-boiled egg. Make sure you boil the eggs correctly to bring out the natural flavors. Drizzle one boiled egg with mustard, sprinkle it with salt or top it with fresh herbs for a quick snack that feels anything but restrictive.
24) Jicama Sticks + Guacamole
1/2 small jicama (peeled and sliced): 70 calories
1/4 cup guacamole: 64 calories
Total calories in this snack: 134 calories
 Starchy jicama sticks are just as satisfying (not to mention more interesting) than the average tortilla chip, and since they're light on calories, they make the perfect vessel for snacking on calorie- and nutrient-dense guacamole. One half of the small jicama has a whopping 9 grams of dietary fiber.
25) Cucumber + Goat Cheese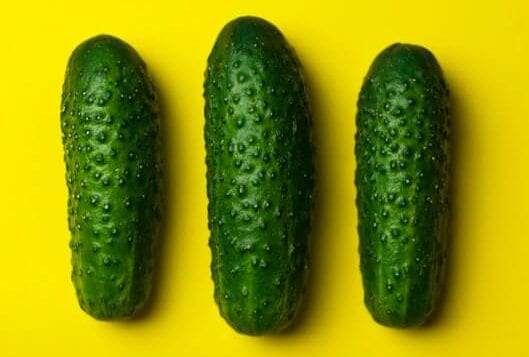 1/2 cucumber: 23.5 calories
1-ounce goat cheese: 103 calories
Total calories in this snack: 126.5 calories
Cucumbers don't just make great chip substitutes when dipped in hummus; they also make crazy-good cracker substitutes when topped with flavorful cheese. Spread (or slice) an ounce of your favorite goat cheese onto sliced cucumber to keep your stomach full until it's time for your next meal.
26) Cheddar Cheese
Total calories in this snack:  114 calories (1 ounce)
Cheddar cheese makes it onto our list of healthy low-calories snacks because a little bit goes a long way, and nothing crushes cravings like the salty, fatty, goodness of cheese. While cheese is high in saturated fat, eating just a serving size occasionally can help keep your cravings in check, so you can avoid falling off the wagon and devouring an entire block at once.
Around 200 Calories
27) Blueberries + Crumbled Feta
1 cup blueberries: 85 calories
1/4 cup feta cheese (crumbled): 100 calories 
Total calories in this snack: 185 calories
Yogurt with blueberries is great and all, but why not give your healthy snack a savory twist? Sweet juicy blueberries pair perfectly with briny rich feta to create a snack that tastes much richer than it is. Plus, this quick snack also provides vitamin C, fiber, and protein.
28) Tortilla Chips + Pico de Gallo
1 cup pico de gallo: 72 calories
10 baked tortilla chips: 74 calories
Total calories in this snack: 146 calories
One cup of pico de gallo might seem like a lot for 10 tortilla chips, but that's precisely the point. Keep your calorie consumption in check by using chips as mere transportation mechanisms for the awesome fresh flavor of pico de gallo, which is kind of like a super-chunky salsa.
29) Red Bell Pepper + Tahini
1 red bell pepper: 37 calories
2 tablespoons tahini: 178
Total calories in this snack: 215 calories 
Packed with beneficial phytochemicals, red bell peppers are sweet and flavorful enough to eat on their own. Pair them with some mineral-rich tahini to make a light snack with subtle Mediterranean flavors.
30) Raw Almonds
Total calories in this snack: 162 calories (1/4 cup)
We know you've heard it before, but we have to say it again: Almonds are one of the quickest, easiest, and healthiest things to snack on. No healthy low-calorie snack list would be complete without the versatile almond, a nut with lots of iron, magnesium, calcium, and protein.
31) Strawberry, Basil & Goat Cheese Toasts
1 slice whole-wheat bread (toasted): 69 calories
1/4 cup sliced strawberries: 14 calories
1 ounce goat cheese: 103 calories
Fresh basil: 1 calorie
Total calories in this snack: 187 calories
Toast is boring. Toast with strawberries, basil, and goat cheese is exciting and good for you. Toast makes the perfect healthy snack when you don't want the calorie load of the entire sandwich, but you still want a lot of flavors.
32) Dates + Ricotta Cheese
5 dates (sliced in half lengthwise): 100 calories
1/4 cup ricotta cheese: 108 calories
Total calories in this snack: 208 calories
Slice up some dates and top them with just a pinch of ricotta cheese to make a healthy snack you could also serve as a fancy appetizer. Dates are filled with zinc and fiber, and they are the perfect way to make eating a little ricotta cheese feel like you're eating a lot.
33) Honey + Cinnamon + Tangerines
1 cup tangerine segments: 104 calories
1 tablespoon honey: 64 calories
1 teaspoon cinnamon: 6 calories
Total calories in this snack: 174 calories
This easy, low-calorie take on Moroccan spiced oranges tastes more like an indulgent dessert than a healthy, low-calorie snack. And thanks to the vitamin C and enzymes in this "dessert," you'll feel more refreshed than sluggish after eating it.
34) Rainbow Carrots + Tzatziki
1 cup carrot sticks: 50 calories
1/4 cup tzatziki: 140 calories
Total calories in this snack: 190 calories
Carrots with ranch dressing make a great snack…if you're 12. Boost the tastiness and good-for-you levels of your old after-school snack with nutrient-rich rainbow carrots and better-for-you tzatziki.
35) Noosa Pumpkin Yoghurt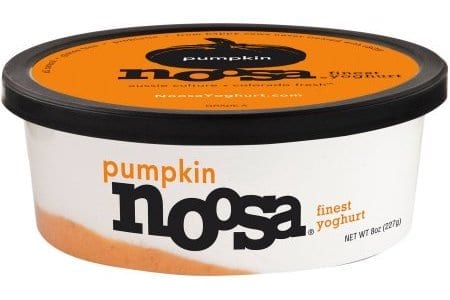 Total calories in this snack: 145 calories (4 ounces)
Noosa takes special care to make their yogurt from the finest quality local milk. The pumpkin flavor has 6 grams of protein and all the cravable flavor of pumpkin pie filling.
36) Frozen Yogurt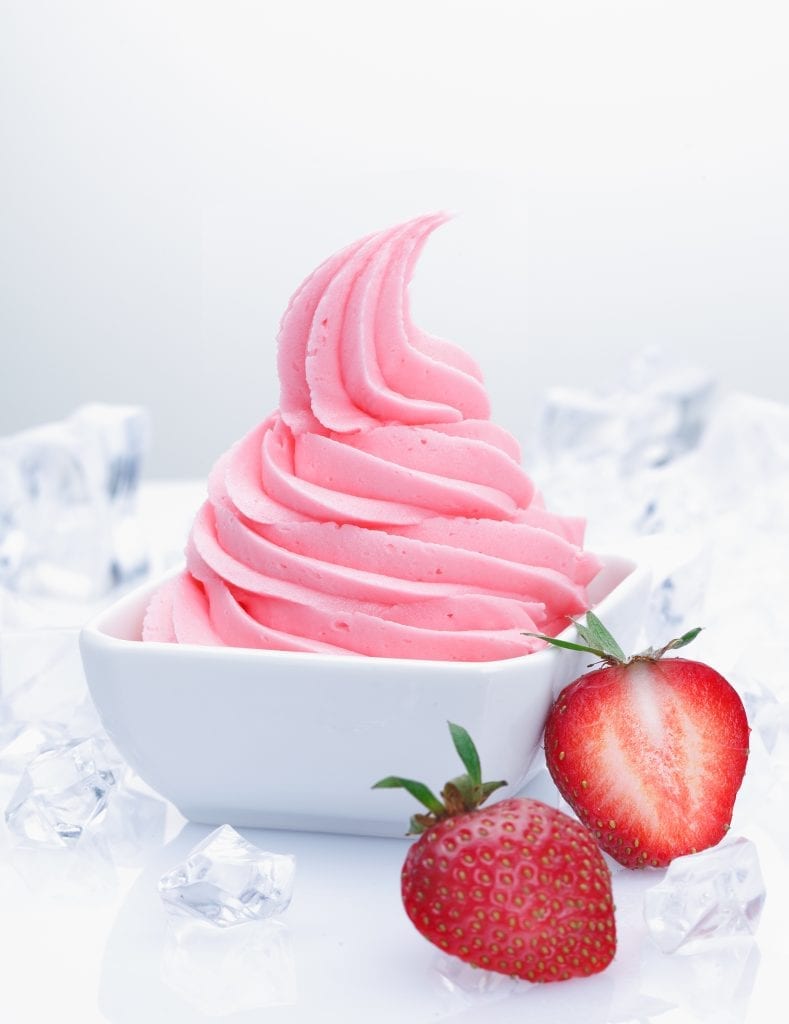 Total calories in this snack: 150 calories (4 ounces)
When you are craving something sweet but want to avoid sugary guilt, frozen yogurt varieties are a nice way to enjoy an icy snack. With many versions containing fewer calories than traditional ice cream options, it is a perfect option on a hot day or as a post-meal dessert. You can also pick it up at your local market in a variety of fruit flavors.
37) Hummus + Sweet Potato Chips
2 tablespoons hummus: 50 calories
1 ounce of sweet potato chips: 160 calories
Total calories in this snack: 210 calories
With beta-carotene in your chips and protein in your dip, you have a healthy snack that tastes good, feels good to eat, and keeps you full until your next meal.
38) Peach + Mascarpone Cheese
1 medium peach (cut in half): 60 calories
1 tablespoon mascarpone cheese: 120 calories
Total calories in this snack: 180 calories
To make this glamorous and light snack, just slice a peach in half, pop out the pit, and put a tablespoon of mascarpone cheese in each half. If you want a little more flavor, try sprinkling the pitted and sliced peach with cinnamon. Microwave it for about 25 seconds to bring out the juices.
Around 300 Calories
39) Tortilla Chips + Homemade Bean Dip
10 baked tortilla chips: 74 calories
Homemade bean dip: 208 calories
Total calories in this snack: 282 calories
Skip the jarred bean dip and make your own version that's filled with fiber, protein, and iron. Just toss some salt and a squirt of hot sauce on 1/2 cup of canned black beans, microwave the beans for about a minute and then mush everything up using a potato masher. That's all it takes to make some pure and simple bean dip with no funny business.
40) Almond Butter + Yogurt + Banana
1 tablespoon almond butter: 98 calories
1/2 cup greek-style goat milk yogurt: 89 calories
1/2 banana (sliced): 53 calories
Total calories in this snack: 240 calories
Here's a healthy low-sugar take on a parfait. Almond butter and goat-milk yogurt give you plenty of protein, and the sweet banana makes your body think it's getting a decadent sweet treat. Microwave the almond butter for a few seconds to make it easy to drizzle.
41) Avocado Toast
1 slice whole-wheat bread (toasted): 69 calories
1/2 avocado: 161 calories
6 cherry tomatoes (sliced): 18 calories
Total calories in this snack: 248 calories
There's a reason avocado toast is so popular: It's delicious and incredibly good for you. The good fat in the avocado is perfect for conquering hunger, and the fiber in whole-wheat bread fills up your stomach. You'll never want to put plain butter on your toast again.
42) GrandyOats Organic Classic Granola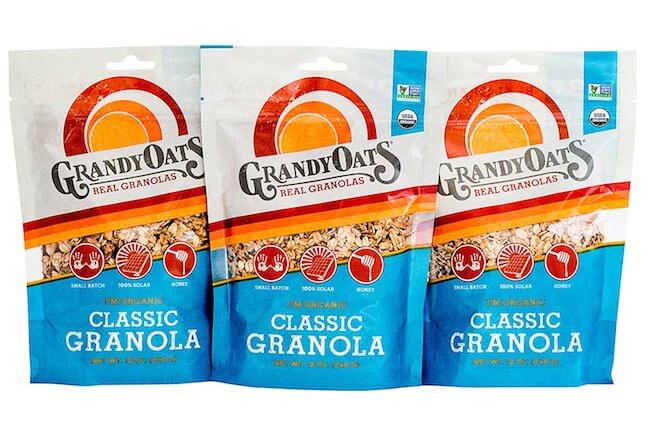 Total calories in this snack: 270 calories (1/2 cup)
Granola has been a favorite among health foodists for decades. Its pure goodness leads to pure energy. This blend has oats, sesame seeds, pumpkin seeds, coconut, and more.
43) Apples + Peanut Butter
1 small apple (sliced): 78 calories
2 tablespoons of peanut butter: 188 calories
Total calories in this snack: 266 calories
Fiber-filled apples and protein-packed peanut butter are a healthy and tasty combination—definitely not just for kids. Trust us! Try this snack again, and you'll wonder why you ever stopped eating it.
44) Turkey, Pesto, and Zucchini Roll-Up
3 slices turkey breast: 66 calories
1 medium zucchini: 33 calories
2 tablespoons pesto: 160 calories
Total calories in this snack: 259 calories
Slice up the zucchini (use a mandolin if you have one) and spread on some pesto. Then cut up the turkey so it fits on top of the zucchini slices, roll everything up, and stick in a toothpick. Lighter than a sandwich, these rolls are the perfect way to get your turkey fix.
45) Zee Zee's S'mores Soft Baked Bar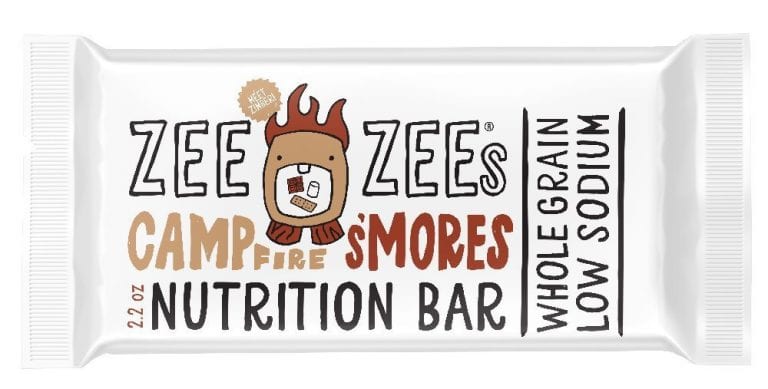 Total calories in this snack: 250 calories
This delicious bar packs a whole grain blend into a sweet s'mores treat. You'll be thinking of the campfire as you munch this vegan snack. Also, this soft-baked bar can be an excellent on-the-go option for a quick breakfast!
46) Whole-Wheat Pita + Spinach + Chickpeas
1 whole-wheat pita: 125 calories
1/2 cup spinach: 7 calories
1/4 cup chickpeas: 183 calories
Total calories in this snack: 315 calories
Toss together this pita snack in minutes to get your fill of protein, iron, and whole grains. We love this snack because you can even take it with you on the go.
47) Salmon-Avocado Rice Cake
2 slices smoked salmon: 46 calories
1 brown rice cake: 60 calories
1/2 avocado (sliced): 161 calories
Total calories in this snack: 267 calories
This snack-worthy take on a salmon and avocado roll is super easy to make and delightful to eat. The good fats in both the salmon and the avocado will send your between-meal hunger packing.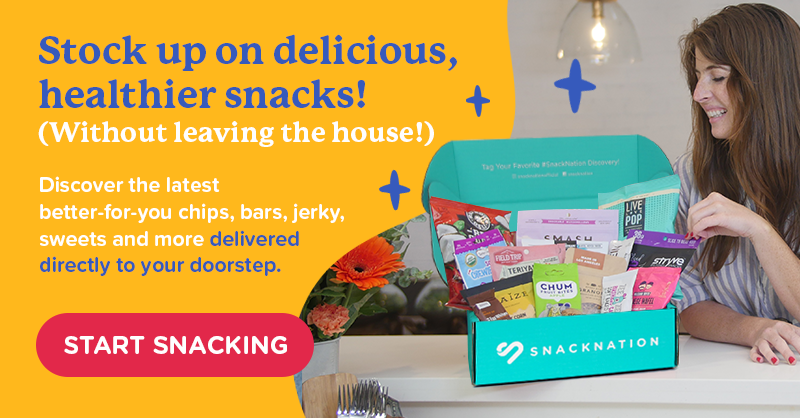 48) Baked Sweet Potato + Walnuts + Dried Cranberries
1 baked sweet potato: 103 calories
1/4 cup walnuts: 131 calories
2 tablespoons sweetened dried cranberries: 48 calories
Total calories in this snack: 282 calories 
This healthy snack captures all the flavors of the meal to end all meals: Thanksgiving dinner. But this snack will leave you feeling just full enough, instead of stuffed.
49) Farina + Blueberries + Pistachios + Lemon Juice
1/4 cup farina: 163 calories
1/4 cup blueberries: 21 calories
2 tablespoons of pistachios (shelled and chopped): 86 calories
Juice of one lemon: 12 calories
Total calories in this snack: 282 calories
Farina is a wheat meal that's often turned into comforting hot cereals, like cream of wheat. Boiled in water, farina makes an excellent base for some tasty and healthy toppings, such as blueberries, pistachios, and lemon juice.
People Also Ask These Questions About Easy & Healthy Low-Calorie Snacks
Q: What are some spicy low-calorie snacks? 
Q: Where can I find low-calorie snacks that fill you up? 
A: At

SnackNation

, we conduct the research for you to deliver the best low-calorie snacks available for any time of the day. Whether you are in the mood for something sweet, salty, or savory, we have just the thing. 
Q: How do I find healthy bread snacks? 
Q: What are some low-calorie snacks at Trader Joe's? 
A: Your favorite neighborhood market delivers a ton of healthy snacks that can be prepared with only two or three ingredients. You'll be amazed how much flavor you can pack into a snack that has under 300 calories. Stop by your local Trader Joe's and pick up ingredients to make any of the nearly

50 snack combinations perfect for weight-loss

. 
Q: How do I get my low-calorie craving fix? 
A: Focus on selecting combinations that are tasty but will also help to satisfy your hunger. Foods with healthy fats and fiber such as avocado, nuts, and whole grains often help to give you that full feeling without you having to load up on high-calorie foods. 
Q: What are examples of tasty snacks under 400 calories? 
A: Overnight Dill Pickles, Cinnamon Apples + Plain Yogurt, and Avocado Toast can all be prepared with ease while delivering well under 400 calories per serving. Check out our curated list where we have tons of options for snacks with calorie counts around 50 Calories,100 Calories, 200 Calories, and 300 Calories.
What's your favorite low-calorie snack? Let us know in the comment section below!
(PS – Be sure to join our Dollar Snack Club and get 6 delicious & healthy snacks for only $1!)
Additional Resources