It's totally normal for new and even veteran vegans to face cravings as their bodies demand nutrients they used to get from animal products.
These nutrients include amino acids, vitamin B12, calcium, iron, zinc, vitamin D, and protein.
Many of these nutrients are abundant in animal products, but you can absolutely get them in a vegan diet. You can even get them from healthy vegan snacks.
The healthy vegan snacks below are all packed with the nutrients your vegan body yearns for. Get ready to kiss your cravings goodbye.
Nutrient: Protein
Human beings are basically made of protein. It's found in all our cells, and it's critical for keeping skin, bones, and muscles strong and functional.
"Where do you get your protein?" is a classic question vegans field. It's also an easy one to answer since there are a variety of delicious plant-based proteins out there.
The snacks below merely scratch the surface of your protein-packed vegan snacking options.
Want to become a better professional in just 5 minutes?
Soybean Succotash
It should come as no surprise that soybeans are making yet another appearance on our list of healthy vegan snacks.
Soybeans have calcium and iron, and they also have protein. Just 1/2 cup of soybeans has about 34 grams of protein.
Make a quick snackable succotash with some soybeans, cherry tomatoes, grilled corn, and chopped green peppers.
Salted Edamame
When soybeans are still in the pod, we call them edamame.
Cooked with just a sprinkle of sea salt, edamame makes a flavorful vegan snack that adds new dimensions to soybean snacking.
Enlightened Cocoa Dusted Broad Bean Crisps
Covered in cocoa powder and roasted, broad beans (also called fava beans) crisp up to make the perfect just-sweet-enough vegan snack with 7 grams of protein.
Thanks to the Enlightened brand, you can enjoy tasty broad beans right out of the package.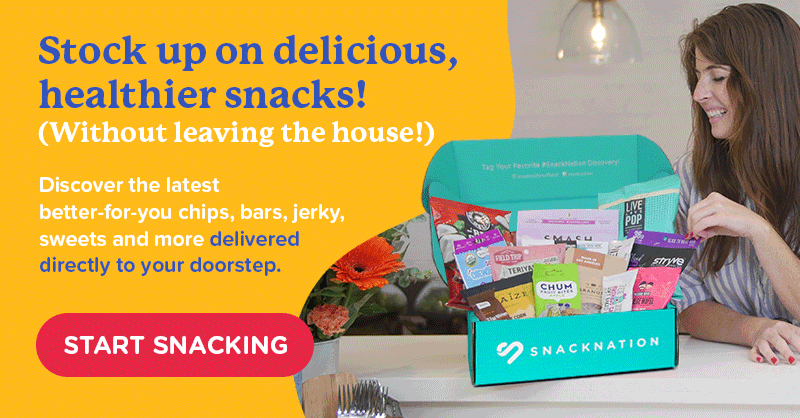 Pea Smoothie
Pea protein isolate is great, but you can also just use regular fresh or frozen peas in your smoothies to get some high-quality, plant-based protein. This smoothie recipe from NutriLiving includes peas, bananas, rice milk, and mint.
Love, Corn – Sea Salt
With 3 grams of protein and loads of fiber, these crispy corn bites spell quality vegan snacking.
Love, Corn is made from premium-roasted corn prepared without dairy or genetically modified organisms.
We couldn't be more thrilled that corn has made it off the cob and into our snacking habits.
Nutrient: Amino acids, especially lysine
Amino acids are what your body uses to create protein. When you consume protein-rich foods, your body breaks down the food's proteins and uses the leftover amino acids to create new proteins it  can actually use.
While your body can make some amino acids, it needs to get the others, the ones we call "essential amino acids," from healthy foods.
Vegans should be sure to consume plenty of the amino acid lysine to avoid fatigue, dizziness, and agitation.
Boost your lysine and amino acid intake by trying out the snacks below.
Snow Pea & Lemon Pesto Crostini
Versatile and tasty, snow peas have plenty of lysine, an essential amino acid that vegans (and all eaters) need. Eating the green nuggets right out of the pod is fun, but you can also whip the peas up into a delightful vegan pesto and slather it on some crusty bread to create a satiating snack.
This recipe from Veggies on the Counter makes eating snow peas a delicious experience.
Lentil Balls
Lentils have amino acids and satisfying fiber, making them an ideal snack for vegans hungry for healthy plant-based protein.
Lentils can be made into soups, tacos, and even these meatless balls from Sandra Vungi Vegan. The balls taste amazing with any sauce you can concoct.
 Via  Sandra Vungi Vegan: The Best and Easiest Lentil Balls
Quick Broiled Tofu
Slice up your tofu and lay it on a baking sheet covered in paper towels. Place more paper towels over the tofu and top everything with some plates. (This will get all the moisture out of the tofu slices and make sure they crisp up nicely.)
After about 20 minutes (or longer) of towel time, place the tofu on the baking sheet and season it. Broil the tofu for 4 minutes on each side. Then enjoy a tasty, crispy snack of plant-based amino acid goodness.
Marinated Tempeh
Packed with protein, calcium, and folate, tempeh is a vegan diet staple. It's firm and satisfying, and it takes on flavors like magic.
This ginger and maple marinated tempeh from Ascension Kitchen makes a craveworthy vegan snack that satisfies any urge to eat meat, fried foods, and pretty much anything else.
Emmy's Organics Dark Cacao Coconut Cookies
Lysine-rich coconut features in soft, chewy cookies made with fair-trade cocoa powder, almond flour, coconut oil, and organic vanilla extract.
These cookies provide a fantastic vegan sweet treat that tastes amazing.
Even better, the cookies are amazingly good for you. The treats are non-GMO Project Verified, grain-free, and soy-free.
Nutrient: Vitamin B12
Vitamin B12 helps your body make DNA (it's kind of a big deal) and fortifies your blood and nerve cells. The vitamin can also ward off a type of anemia characterized by fatigue and weakness.
While vitamin B12 is readily available in animal products, plant sources are hard to come by. Vegans should turn to healthy fortified foods to get their dose of this important vitamin.
Here are some healthy vegan snacks made with ingredients that are fortified with vitamin B12.
Fortified Hemp Milk Smoothie
You can make your smoothie with any non-dairy milk that happens to be fortified with vitamin B12, such as Hudson River Foods Original Hempmilk.
You can also use any fruit you want, but we recommend a super-creamy smoothie option made with 1/2 banana, 1/4 cup frozen strawberries, 1/2 cup frozen mango chunks, and 1 1/2 cups of the fortified milk of your choice.
Kale Chips made with Nutritional Yeast
Veteran vegans probably already know and love nutritional yeast, but if you're new to the game, then we promise you're going to know and love this incredible stuff before long.
Nutritional yeast has lots of vitamin B12 and protein. As if that weren't enough, the flakes are packed with a unique cheesy flavor.
Nutritional yeast can be found in nearly every vegan cheese recipe out there. Get to know the stuff by making some cheesy kale chips, a quintessential vegan snack.
Kellogg's Corn Flakes
Fortified to provide 15% of your recommended daily value of vitamin B12, classic Kellogg's Corn Flakes are pure, simple, and vegan. When drenched in your favorite non-dairy milk, these flakes make an ideal vegan snack.
Corn flakes are low in sugar, and they also happen to be fortified with lots of other vitamins and minerals in addition to vitamin B12.
Nutrient: Calcium
Ever since you were a kid, you've probably been hearing about how calcium keeps your bones strong. Bone fortification is one of calcium's chief roles, but it certainly isn't the only one.
Calcium also helps your body send important nervous-system messages and make hormones and enzymes.
Maybe you've also heard that dairy products are the only foods with calcium. Luckily for vegans, this tidbit isn't true either.
Sure, dairy products have lots of calcium, but the mineral is also found in soy,  leafy green vegetables, and lots of other delicious plant-based foods.
Get your calcium fix with these snacks.
Quick Soybean Salad
Just 1/4 cup of soybeans has about 13% of your recommended daily value of calcium and about 41% of your recommended daily value of iron.
With so many good things to offer, soybeans are a must-have in any balanced vegan diet.
Get plenty of these wonder beans by whipping up a quick soybean salad with some sea salt, grated fresh ginger, and matchstick carrots and cucumbers.
Dried Radish Kimchi
The bold flavors in this dried radish kimchi from Maangchi are perfectly suited for adventurous vegans looking to open new culinary doors.
A calcium powerhouse, a cup of dried radish slices has 73% of your recommended daily value of calcium. (Remember that the next time one of your omnivorous friends asks where you get your protein and calcium.)
Vegan Collard Tacos
Thick, robust collard green leaves make ideal taco shells and wrap replacements. One cup of collards has about 84 grams of calcium and plenty of vitamin A, vitamin K, and folate.
Fill one of the sturdy leaves with a mix of quinoa, black beans, jalapenos, and mangos and fold or wrap the leaf to make your new go-to vegan taco snack.
Sautéed Mustard Greens with Lemon
When you're a vegan, tasty sauteed greens count as more than just a dinnertime side dish; they also make the perfect snack.
Mustard greens are full of nutrients—including calcium, potassium, vitamin K, and folate—and they taste best when sauteed with bold flavors like garlic and lemon.
Eat your greens naked with a fork, over quinoa, or even on a slice of crusty whole-wheat bread.
Amaranth Leaves
Loaded with calcium, iron, and vitamin B6, amaranth leaves provide vegans with an interesting and nutrient-rich snack.
This Genius Kitchen recipe calls for simmering the leaves in coconut milk. Make a big batch of these super leaves to pop in the microwave when you get hungry.
Nopales Salad
Nopales are the edible paddle-shaped pieces of the prickly pear cactus. Yes, eating cactus is on the vegan menu. These tasty paddles deliver nuanced flavor and just as many nutrients as more traditional vegetables.
Nopales have lots of vitamin C, magnesium, and calcium, and they taste superb in a salad with onion and fresh jalapenos. Get the recipe from Onion Rings and Things.
Nutrient: Iron
Iron wards off anemia and serves many other critical functions in our bodies. Found in many proteins and enzymes, iron also helps our bodies use oxygen.
Get some your iron from healthy plant-based sources by munching on the snacks below.
Spirulina Smoothie
Wondering how to get more iron in your meatless diet? Spirulina might just be your new best friend. This dried algae provides 11% of your recommended daily value of iron in just one tablespoon.
The green powder has a slight seaweedy flavor, but it integrates perfectly into smoothies.
Try blending it with your favorite vegan milk, some bananas, spinach, and a dollop of almond butter.
Soybean Hummus
In addition to making our list earlier for being a great source of calcium, soybeans make our list again for the amount of iron they provide, with 1/4 cup offering 41% of your recommended daily value of iron.
Use this super legume instead of chickpeas in your favorite hummus recipe to get a boost of iron you can dip veggies in.
Lemongrass Tea
One tablespoon of lemongrass has 2% of your recommended daily dose of iron.
This might not sound like much, but it's quite a bit for just one tablespoon, making lemongrass a refreshing, plant-based way to supplement iron intake in a vegan diet.
Lemongrass stalks are woody and hard to chew, but you can steep all the good stuff out of them by making a refreshing tea that's perfect for a light between-meal snack. Get the recipe from the Wanderlust Kitchen.
Spinach Juice
Packed with iron, spinach leaves are just delicate enough to "juice" right in a blender. Spinach stems are much softer than those found on kale or chard, so even a normally powered blender can make the entire leaf silky smooth.
Nutrient-dense juice makes the perfect vegan snack; even though it's just liquid, all the good stuff packed inside really fills you up and keeps you sustained.
Blend two cups of spinach with one chopped granny smith apple, 1/2 cup frozen pineapple chunks, and about a cup of filtered water.
You could even freeze this juice to make a healthy green popsicle.
Pickled Jerusalem Artichokes (Sunchokes)
Jerusalem artichokes, also known as sunchokes, are tasty tubers with a mild flavor that's a bit like a nut, a bit like an artichoke, and a bit like a potato.
Jerusalem artichokes are packed with iron, and their rich flavor lends itself perfectly to the creation of a healthy vegan snack. Just try this easy recipe for pickled sunchokes from Hunter Angler Gardener Cook.
Make a big batch of the tubers to have on hand for snack attacks.
Via Hunter Angler Gardener Cook: Pickled Jerusalem Artichokes
Oven Roasted Lima Beans
Lima beans have a lot in common with soybeans: mild flavor, firm texture, and high amounts of iron.
These beans are not just found in slimy side dishes; you can roast lima beans to create crispy pods that make a perfect iron-rich vegan snack.
In Fine Balance will teach you how to roast lima beans with garlic.
Peaceful Fruits Strawberry + Acai Drizzle
Believe it or not, Peaceful Fruits Strawberry + Acai Drizzle fruit snacks have 2% of your recommended daily value of iron.
Peaceful Fruits will change every idea you had about fruit snacks in many other refreshing ways, too. There's no dye or added flavorings in these modern fruit snacks.
Everything you taste and see comes straight from Mother Nature—strawberry, orange juice, acai, apple, and dates to be precise.
Nutrient: Zinc 
Zinc plays a role in your body's healing processes, senses of taste and smell, immune system function, and formation of proteins and DNA. To summarize, zinc is key to many things that go on in your body.
Plant-based sources of zinc include legumes and mushrooms.
Roasted Black-Eyed Peas
Crispy roasted legumes are one of our favorite vegan snacks.  They provide all the salty crunchiness you crave from potato chips, and there's a legume you can roast to get almost any nutrient you want.
If you're trying to get more zinc in your vegan diet, then roasted black-eyed peas provide a snackable way to get it. Transform black-eyed peas into crispy and crunchy treats in just about an hour with this recipe from Spicy Southern Kitchen.
Shiitake Jerky
Shiitake mushrooms are a great source of zinc and a great meat stand-in for vegans. The mushrooms provide the perfect texture while also sucking up any flavor you put on them.
This recipe for shiitake bacon from Olives for Dinner comes out crispy and flavorful enough to count as jerky. Liquid smoke, sesame oil, and smoked paprika make the mushrooms taste so meaty, you might not believe what you're eating is vegan.
Wasabi Peas
Zinc-rich peas are yet another legume that can do so much more than star in a side dish. Crispy wasabi roasted peas are available pre-made in the bulk bins of many health-food stores, and they're also easy to make from scratch if you're trying to prepare most of your own vegan foods.
Just try this recipe from Cotter Crunch. The strong wasabi flavor is an ideal snack for stopping mid-meal cravings.
Via Cotter Crunch: Roasted Wasabi Peas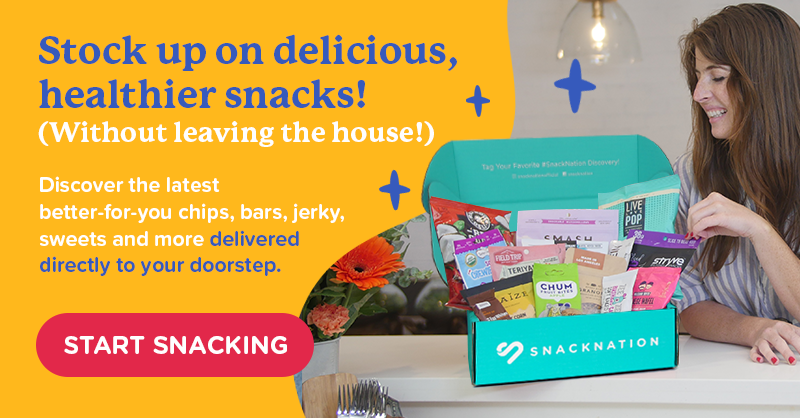 Adzuki Bean Brownies
If you could get zinc and lots of fiber from a vegan, gluten-free brownie, would you do it? Well, here's your chance.
Rhian's Recipes makes this healthy, sweet vegan snack from nutrient-rich adzuki beans, dates, and cocoa powder.
Via Rhian's Recipes: Adzuki Bean Brownies
Nutrient: Vitamin D
Vitamin D helps your body use calcium to build bones. It also helps out in your immune, nerve, and muscle functions.
Milk and eggs are common edible sources of vitamin D, but that obviously doesn't help vegans; instead, vegans can boost vitamin D intake by snacking on mushrooms.
Stuffed Crimini Mushrooms
Mushrooms are one of the rare vegan foods that contain vitamin D. That's good news since versatile mushrooms can be used to make a variety of healthy vegan snacks.
One of the easiest options is the classic stuffed mushroom. While these small bites appear on the appetizer lists of fancy restaurants, they're actually very fast and easy to make.
Just top a crimini mushroom cap with vegan ingredients that suit your fancy and bake until all the flavors blend.
This recipe from Cilantro & Citronella includes shallots, garlic, walnuts, and sundried tomatoes.
Via Cilantro & Citronella: Stuffed Crimini Mushrooms
Portobello Mushroom "Steaks"
In vegan mushroom form, "steak" can be on the menu for snack time.
Meaty portobello mushrooms deserve a place of honor in any vegan diet, and one of the easiest ways to prepare portobellos is in the form of a simple grilled steak.
Keep some full portobello caps or portobello strips marinating in the fridge, and when hunger strikes, pop the mushrooms on a skillet and sear each side for a few minutes.
What's your favorite healthy vegan snack? Let us know in the comment section below!
(PS – Be sure to join our Dollar Snack Club and get 6 delicious & healthy snacks for only $1!)
Additional Resources: