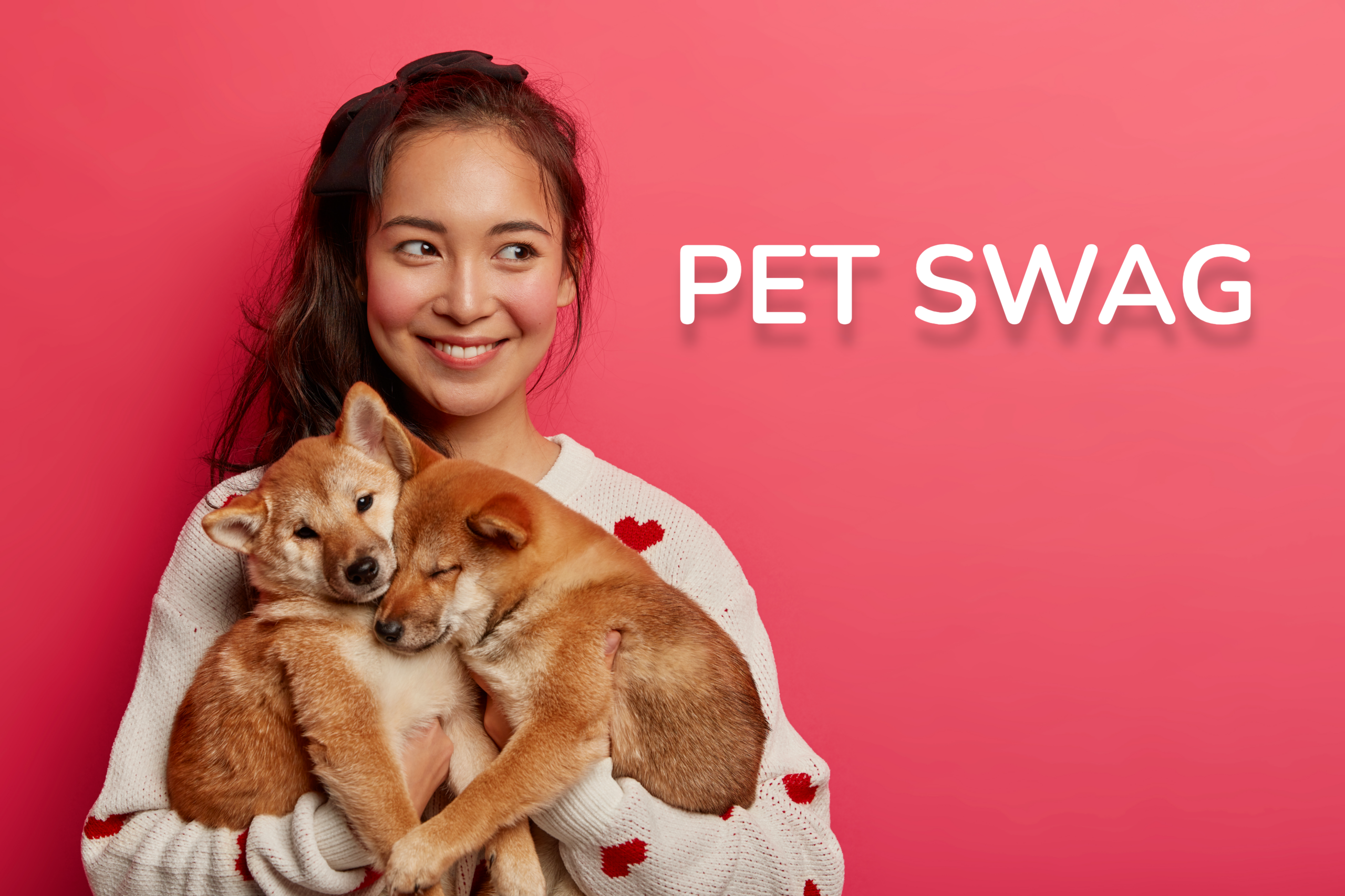 If you're a pet parent, then you're not-so-secret secret is that you probably treat your pets like little fur babies.
While buying treats for them is easy enough, it's the little things that count when it comes to spoiling your four-legged friends. Chances are, you have coworkers, clients, and customers who also spoil their cats, dogs, rabbits, reptiles, and all sorts of other beautiful pets.
So why not make the day of your fellow pet owner (and their little friend) with a fresh piece of pet swag.
It's no secret that pet ownership has skyrocketed over the past year or so. This coincides with a general rise in the number of pet owners in the U.S. According to a recent study,
Pet ownership in the United States has risen steadily in recent decades, with a higher percentage of households owning pets today compared to 40 years ago. 84.9 million or 67% of American households own at least one kind of pet.
If you are a pet owner, then there is likely to be some amount of swag in your home. From the food bowl, id tags, leashes, and everything in between — pets have their own slice of home decor.
With all the unconditional love and loyalty that they provide, it's no wonder we want to give them everything. Whether it's your furry best friend or someone else's favorite furry family member, there are plenty of pet swag ideas out there. 
Here are some unique ideas for pet swag and gifts that will leave your pup grinning from fuzzy ear to ear! We have something on this list that will make both energetic pups and cuddly kittens happy.
Now, let's check out this list of the 21 best pet swag for employees who love their little roommates!
Want to become a better professional in just 5 minutes?
"For the coolest pet on the block!"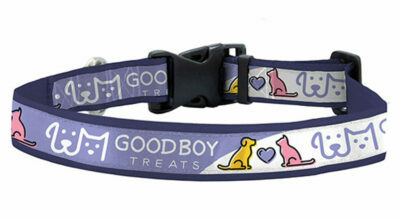 The Custom Pet Collar is the perfect way to make sure your pup stands out from the pack. With this best seller collar, you can create a unique look that matches their personality
Why we love this pet swag idea: The Custom Pet Collar is heavy-duty and durable, so you can rest easy knowing that your pup will be the most stylish pooch on the block for a long time to come. Plus, these collars come in two sizes – small and large – so there's always one that fits perfectly around their neck!
Price: $5.30 to $9.70
Where to find it: Custom Pet Collar
" It's the purr-fect Christmas present!"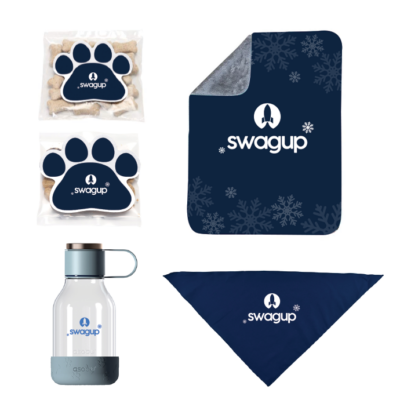 The Happy Pawlidays is one gift not to disappoint! It's got everything your employees or coworkers need to pamper their pets and keep them happy and healthy this holiday season.
​Why we love this pet swag idea: This pack feature features the Asobu Dog Water Bowl Lite which holds up to two liters of water so your pet never runs out of water mid-playtime. And when it comes time for bed, your cat or dog can snuggle up in the cozy Full Color Sherpa Blanket that will keep them warm all night long. This pack also contains treats that your pet will go crazy for! To top off this amazing package is a Large Pet Bandanna that will make any pet feel like royalty!
Price: $80.06/pack
Where to find it: Happy Pawlidays
"Treats, toys and more for your furry friend."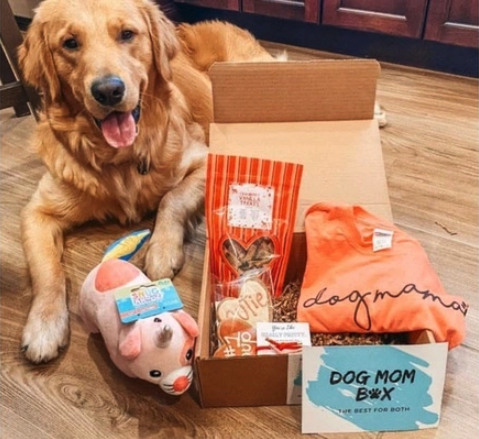 The Dog Mom Box makes your life easier. This gift box curates the best products for your pup and is sent right to your door. You can sit back, relax, and enjoy watching their tail wag with joy as they get excited about their new toys every month!
Why we love this pet swag idea: This box is filled with 5-7 items that are perfect for any dog mom or dad out there who wants to spoil their cute dog. Your fur baby will be begging you for more after each box arrives at your doorstep! With the Dog Mom Box, you won't have to worry about what dog toys or yummy treats to get your pet anymore since it includes all the latest pet supplies and products that your doggy will love!
Price: $34.99/month
Where to find it: Dog Mom Box
"Make your pet feel special"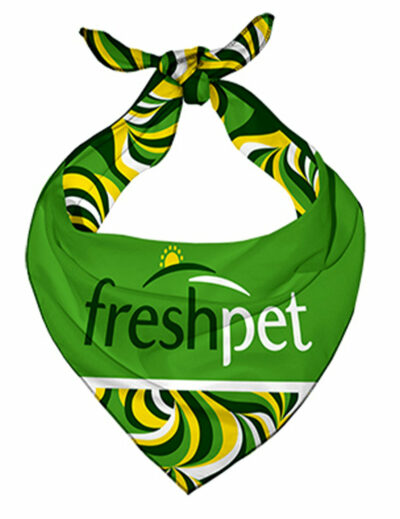 Dress up your pet with the Custom Pet Bandana and make them look like they came straight off the runway when they come and visit your coworkers at the office. These bandanas are comfortable, high quality, and easy to wear by dogs of all sizes.
Why we love this pet swag idea: Your pup will love wearing their new bandana out on walks, at the park, or just around the house! And with different colors and patterns available you'll never have trouble finding one that matches their personality perfectly!
Price: $2.62  to $4.42
Where to find it: Custom Pet Bandana
"Fashionable & functional"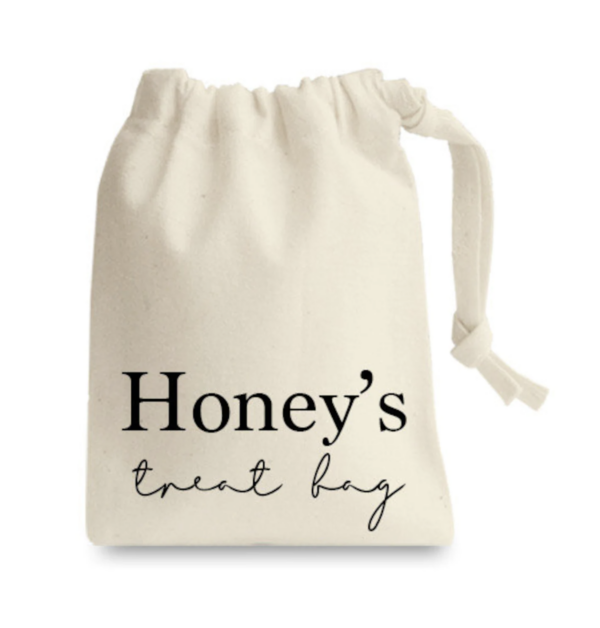 The Personalized Treat Bag is the ideal petite treat swag bag! This small and durable pouch can store crinkle balls or treats and comes with a drawstring tie that won't let loose when you're out walking around town with your pet.
Why we love this pet swag idea: This treat bag is an adorable and customizable swag idea. You can personalize it by having it printed with your four-legged friend's name to show how proud of them you are!
Price: $6.29
Where to find it: Personalized Treat Bag
"Feed your pet like a king or queen"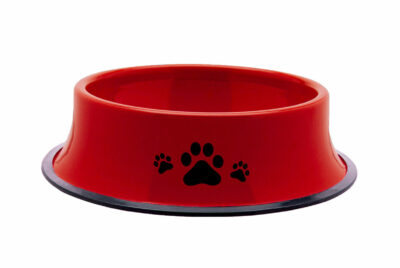 The Stainless Steel Pet Bowl is a great choice for any dog or cat owner who wants their furry friend to eat in style. It's durable and easy to clean, so you can use it again and again. Plus, it comes in different colors.
Why we love this pet swag idea: You won't have to worry about your dog or cat spilling their food all over the floor thanks to the non-skid ring on the bottom of this pet bowl. This bowl looks great while also being functional for your office pet. It's time for them to eat like royalty too!
Price: $16.39 to  $23.27
Where to find it: Stainless Steel Pet Bowl
"Make mealtime more fun"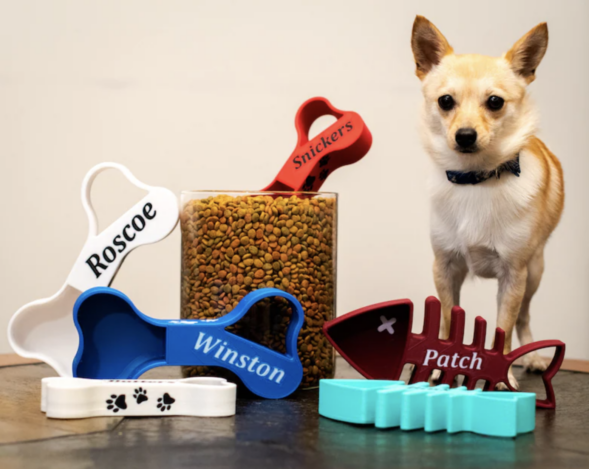 We know how frustrating it is when you have to measure out the same thing over and over again. That's why you need the Custom Kibble Scoops. Thanks to these scoops, you can now put your measuring cups back in the kitchen where they belong. You won't ever have to worry about wasting food or giving your pet too much of anything with these fun scoop designs!
Why we love this pet swag idea: With just one scoop, your furry friend will get their perfect portion for every meal. Plus, they come in a variety of colors and you can personalize them by having your pet's name printed on them! They are also made from plant-based bioplastic which means they will work perfectly without harming any animals or the environment.
Price: $18.99+
Where to find it: Custom Kibble Scoops
"Ooh, this is good stuff!"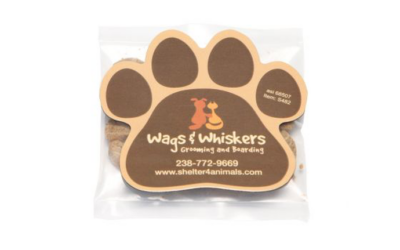 The Cat Treat in Bag with Paw Magnet will have your kitty begging for more! They're made with real white meat chicken and turkey, so they smell delicious. Plus, every bag of treats comes with an attached paw-shaped magnet that your cat can play with.
Why we love this pet swag idea: You can treat your cat several times a day with this bag of treats, which means lots of cuddles and love from your furry friend! Your cat will think these treats are irresistible – and who can blame them?
Price: $5.92/item
Where to find it: Cat Treats in Bag with Paw Magnet
"Let's take a walk, shall we?"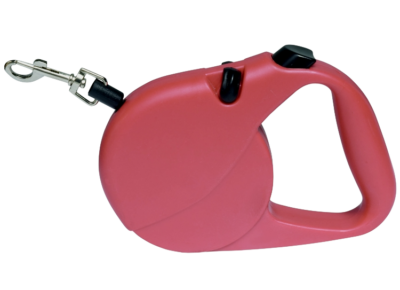 You won't have to worry about getting tangled up in a long leash again when you use the Retractable Pet Leash. With just the click of a button, this leash extends up to 16 feet so you can let your doggie run around without worrying about him wandering w off too far.
Why we love this pet swag idea: This lightweight design makes it easy for anyone to carry around and use whenever they want – whether they're going out running errands or taking their pooch on a hike through nature trails. The handle is ergonomically designed to fit comfortably into any size hand, and it has an easy-to-use locking mechanism that allows for quick release if needed. Talk about a useful gift for your coworker that they'll use on their dog's after-work walk!
Price: $5.49 to $8.19
Where to find it: Retractable Pet Leash
"No more mess!"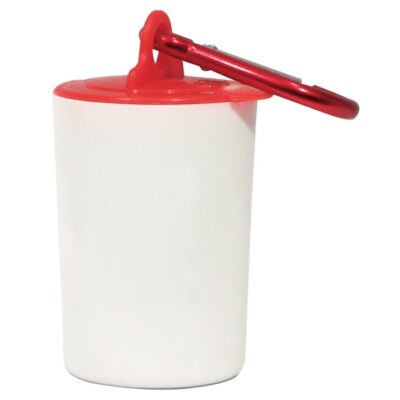 The Pet Bag Dispenser is the perfect way to keep yourself from getting dirty when picking up after your pet on walks. With this easy-to-use dispenser, all you need to do is pull out one of the biodegradable pet waste bags and pick up after your pet — no more fumbling through pockets looking for that extra baggie!
Why we love this pet swag idea: The Pet Bag Dispenser comes in multiple colors and includes 20 bags with a handy clip-on feature so it can easily attach to any leash or belt loop
Price: $1.86 to $2.89
Where to find it:  Pet Bag Dispenser
"Make your dog the talk of the town"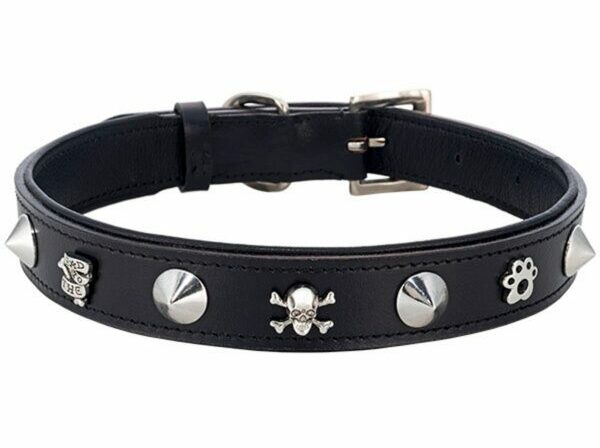 The Bad Boy Collar is the perfect accessory to add some flair and personality to your pup's look. With its gorgeous genuine leather and unique charms, this collar will make your dog look like a rockstar!
Why we love this pet swag idea: This collar is great if you want something unique for your pet that isn't so "cutesy" looking as most other collars are. This one is edgy but still has that hint of playfulness we all love about our pets! The skull & crossbones charm will let everyone know that they better watch out.
Price: $40+
Where to find it: Bad Boy Dog Collar
"Pet owners, you need this"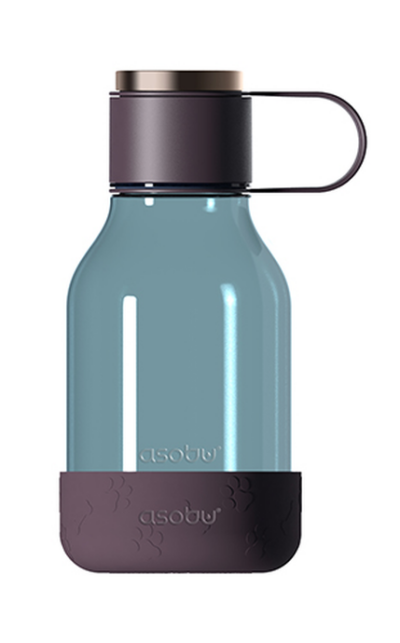 Dogs need to stay hydrated, but it can be difficult to carry water with you on walks. The Asobu Dog Bowl Bottle is the perfect solution! It's lightweight and easy for your pet to drink from. Plus, it has an anti-slip base so that your pup won't knock it over while drinking. Your dog will love this bottle just as much as you do!
Why we love this pet swag idea: You can use this water bottle anywhere, whether at home or out in public places like parks or beaches where there might not be access to clean drinking water for pets.
Price: $25.03
Where to find it: Asobu Dog Bowl Bottle
"A better way to clean your pet"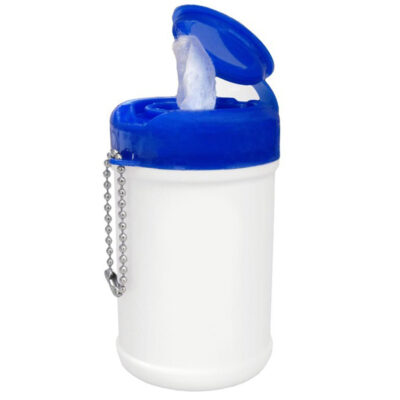 Your pet deserves to stay clean and healthy. That's why the Pet Friendly Wipes are perfect for your furry friends! They are safe enough for even the most sensitive pets, but tough enough to get rid of any dirt or grime on their coats.
Why we love this pet swag idea: You can use our wipes as often as needed without worrying about harsh chemicals or irritants getting onto your pet's skin.
Price: $1.59 to $2.24
Where to find it: Pet Friendly Wipes
"For traveling in style"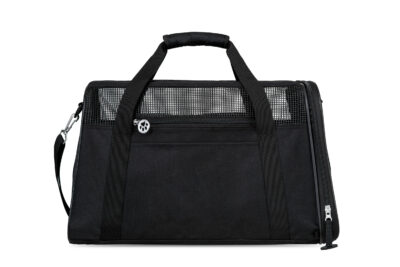 The Pet Carrier will be your furry friend's perfect traveling companion. It's made of durable materials so it can handle all sorts of adventures while the mesh top ensures they stay cool and refreshed, never feeling suffocated by its confines.
Why we love this pet swag idea: The removable interior liner makes it easy to clean up any messes they might make during this journey! And since there's a zippered side access point, you can give treats or comfort if needed without having to take off the whole case – a great timesaver.
Price: $47.80 to $69.99
Where to find it: Pet Carrier
"Fetch!"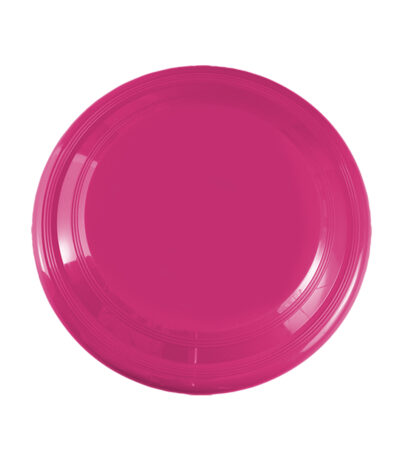 If you're looking for a way to get more exercise while spending quality time with your furry friend, then look no further than the 9″ Frisbee. Your pup will love chasing after this awesome flying disc as much as they'll love cuddling up next to you when they finally catch their breath again.
Why we love this pet swag idea: You don't need to go out and buy expensive toys for your dog anymore when you can get one toy that does everything he needs! This is perfect for small dogs and big ones and for any age pup who loves to run around outside and catch things in their mouth. Your four-legged friend will be entertained for hours with this frisbee!
Price: $1.05 to $4.68
Where to find it: 9" Frisbee
"All the swag your pet deserves"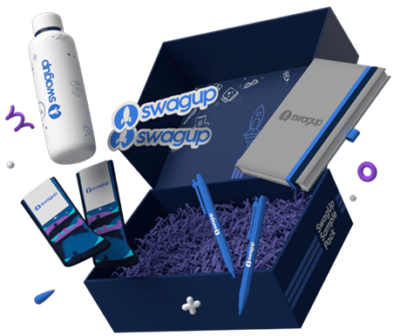 It's time for your pet friend to get some company swag! With so many options and customizations available, you can create something truly unique for your pet. They won't stop wagging their tail when they see this surprise at their doorstep!
Why we love this pet swag idea: With Swag in a Box,  it is easy to create the perfect gift for your pet! You can choose everything they love from toys and treats to apparel and accessories, and you can even add their name on the custom packaging for an extra special touch.​​​
Price: Contact swag.com for details
Where to find it: Swag in a Box
"Treats, toys & more""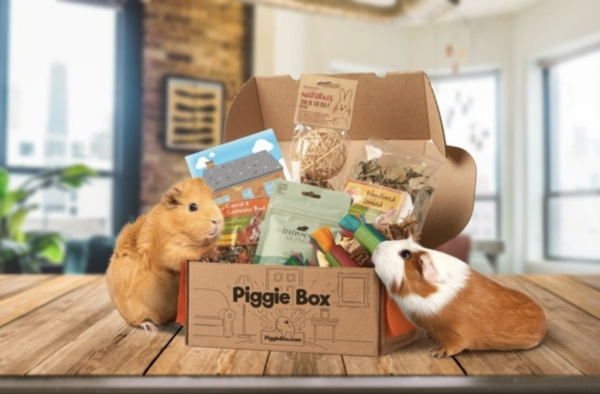 The Piggie Box is the perfect monthly subscription for any piggie owner. It's filled with sustainable swag and unique products such as delicious treats and fun toys. it even includes a new collection every month so your piggie never gets bored!
Why we love this pet swag idea: With Piggie Box, your guinea pig will have hours upon hours of entertainment while eating healthy snacks at the same time! You can feel good about giving your pet something healthy and delicious because this subscription box is pet safe and does not include any items with artificial ingredients or preservatives.
Price: $21.29/month
Where to find it: Piggie Box
"Harness the power of no pulling"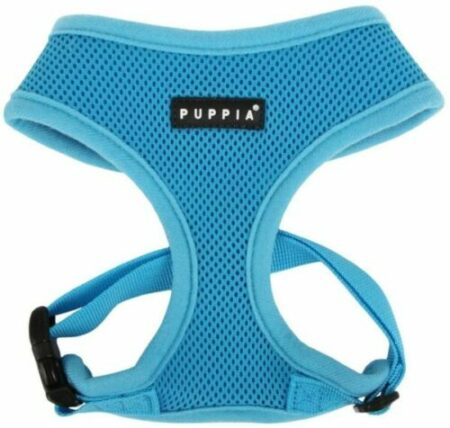 The No Pull Harness is a simple and effective way to stop your dog from pulling. It's made with breathable mesh fabric that will keep your pup cool while they wear it, and it has an adjustable chest belt so you can find the perfect fit. Plus, its quick-release buckle makes taking this harness off as easy as pie!
Why we love this pet swag idea: The No Pull Harness is the perfect solution for any pup that loves to tug and pull at its leash. It works by distributing pressure across your dog's chest, so they can walk comfortably without choking themselves or causing injury.
Price: $15.90
Where to find it:  No Pull Harness
"For the pampered pet"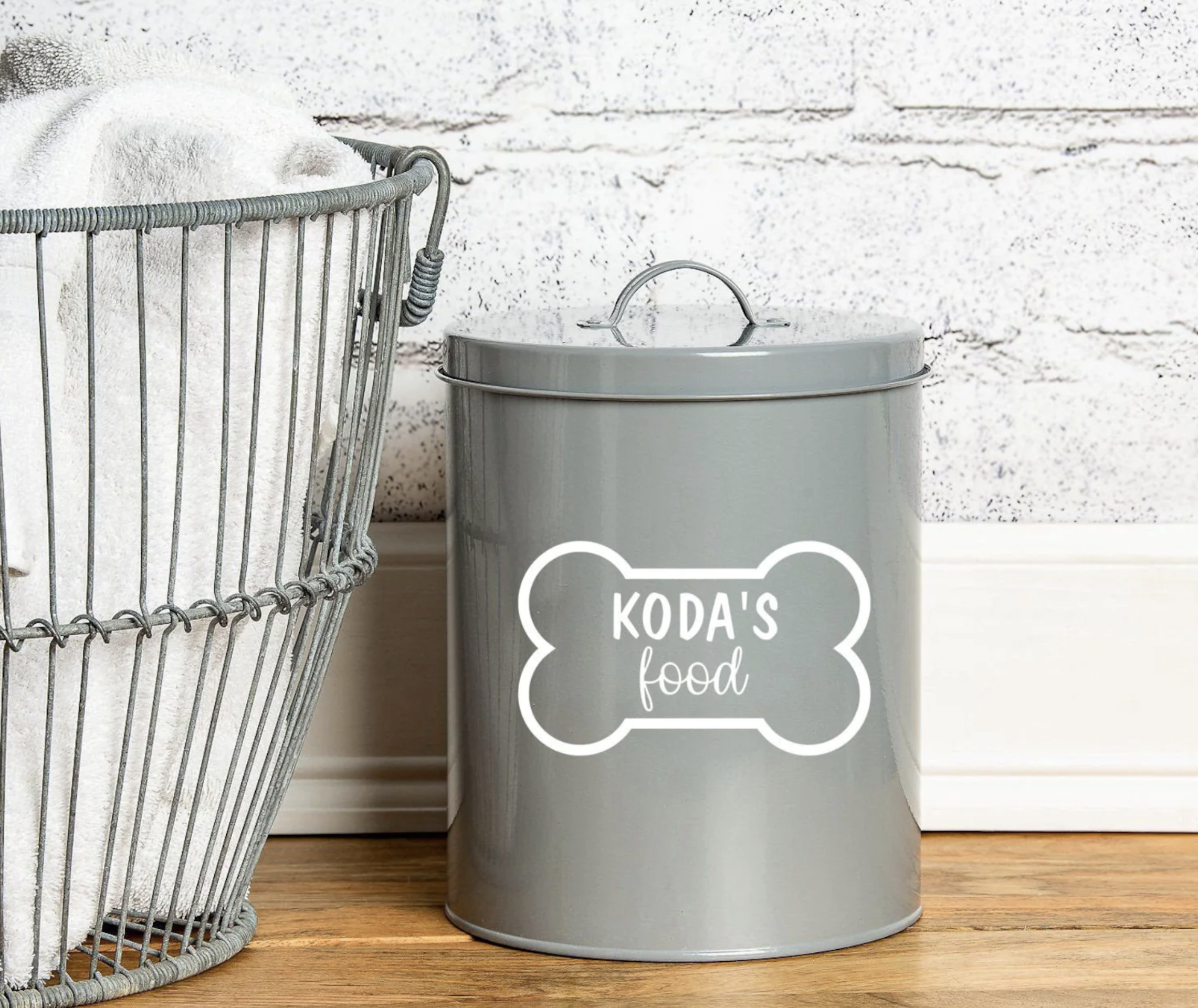 The Personalized Pet Food Container for your furry friend is sure to make them feel right at home. The decals come in many different colors that will match any decor.
Why we love this pet swag idea: The decals easy-to-apply, just peel and stick–plus they make it easier for you when feeding time comes around because everyone knows whose bowl belongs to who.
Price: $4.15+
Where to find it: Personalized Pet Food Container
---
People Also Ask These Questions About Pet Swag Ideas
Q: What is a good gift for pet owners?
A: A good gift for pet owners is a gift that will allow them to spend more time with their pets. A dog sweater, a dog bone, a tennis ball launcher for the back yard, a cat or dog tag, or a new treat dispenser would all be good options.
Q: What is a unique pet swag gift?
A: A unique pet swag gift includes promotional items like a pet food bowl, collar, hoodie, personalized pet bed, cat toys or anything your pet would enjoy getting from you. Try to think outside of the box!
Q: Can I customize or personalize pet swag?
A: Depending on where you purchase pet swag, you can customize pet swag in different ways. Pet-focused clothing and accessories, such as sweatshirts and pajamas, can be purchased with your pet's name on them. You can also customize concrete items like bowls to add an extra touch for your favorite furry friend.
Q: How much should I spend on pet swag?
A: Pet swag can range anywhere from $20 to several hundred dollars depending on the item and how much you want to spend on pet swag. Some people like to show off their spoilt pets with expensive collars, outfits, and toys while others prefer to look for something that won't break the bank.