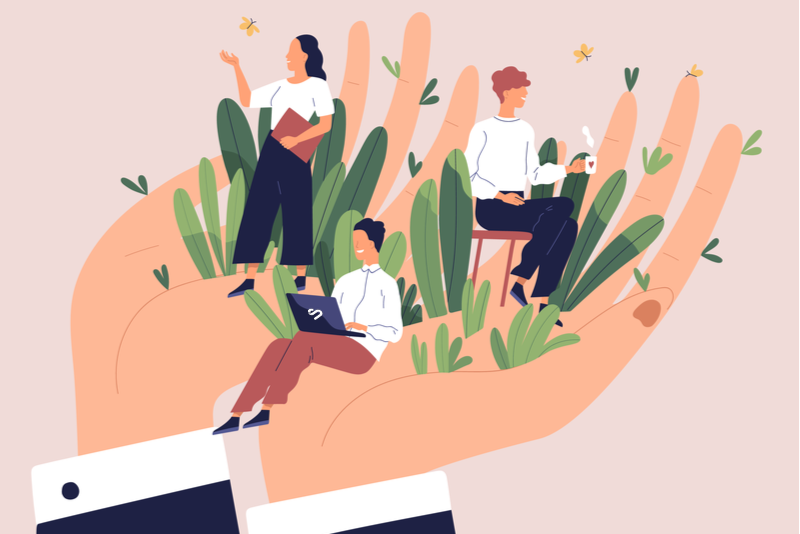 Remote employee perks include far more than just, you know, working from home and keeping flexible hours.
A full-time working-from-home experience contrasts sharply with an in-office experience. Companies need to offer different benefits to round out that experience and make it fulfilling for remote workers.
Offering robust remote employee perks has the potential to…
Boost retention
Optimize productivity
Enhance remote work culture
Nurture happiness
Improve fitness
And the possibilities of work from home perks go on and on. Explore more potential benefits in the list of remote employee perks below.
PS: You can get additional remote employee engagement & work from home perk ideas from The Assist — a free weekly email for professionals full of actionable workplace culture, productivity, and leadership inspo.
You'll find plenty of ideas, whether you've always been a remote company or you've had to shift to a work from home setup due to the COVID-19 pandemic.
Want to become a better professional in just 5 minutes?
Page Contents (Click To Jump)
1) Remote Work Perk: Employee Recognition & Appreciation
Remote team members need recognition and appreciation. Remote jobs can make people feel isolated and invisible, and even something small, such as a simple Slack message of recognition, can remind them they're part of a team.
Ways To Set This Work From Home Perk Up At Your Company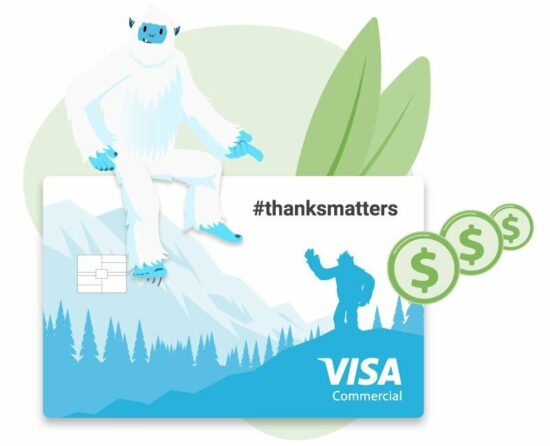 Motivosity allows you to set custom recognition occasions so you can develop a program tailored to your company's unique needs. Whether that's living up to your company core values or making progress towards a major company objective, the program can be configured to support your goals.
This recognition platform supports peer-to-peer recognition, service awards, incentive programs, exclusive corporate discounts, and much more on a single streamlined platform that makes it easier than ever to support culture virtually.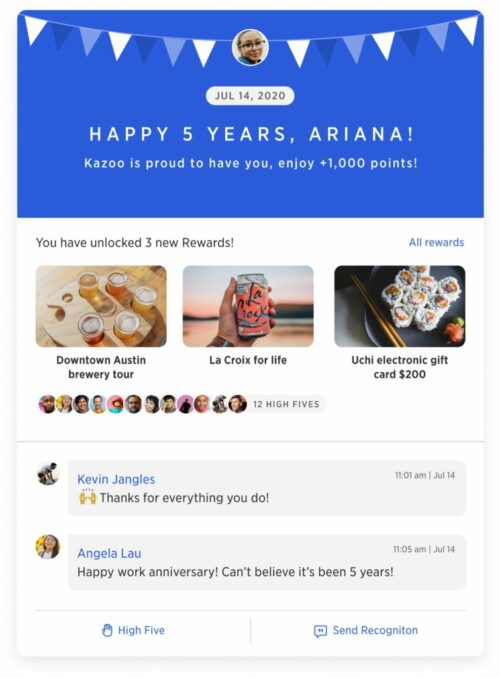 WorkTango is a work hub that connects recognition to employees' career goals. Employees enter goals, and as they receive recognition, feedback, and assessment results, WorkTango tracks their success. This visible progress motivates employees to grow and develop.
It makes continuous feedback and continuous improvement part of day-to-day work—not something restricted to performance reviews.
Social Shout Out
One of our favorite employee recognition ideas, a simple social media shout out, is free and practically effortless, but it makes employees feel like a million bucks. Try tagging a photo and listing a talent you admire or posting a throwback picture of their first day at the office.
2) Remote Work Perk: Wellness Programs
A rise in work-related stress may be pushing job seekers to find companies who care about their mental health and wellness and offer robust programs to prove that commitment. From work-life balance initiatives handled by human resources to fitness challenges managed by a group of cross-company volunteers, wellness programs can bolster employees' success in physical, emotional, mental, financial, and career matters.
Ways To Set This Work From Home Perk Up At Your Company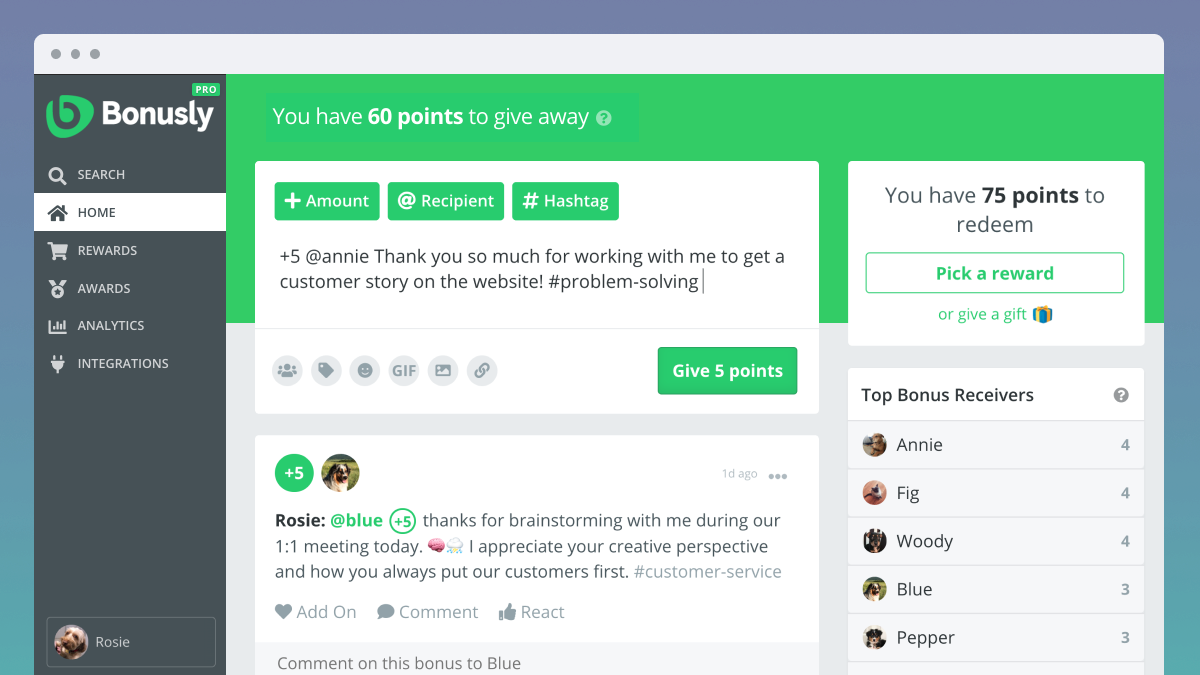 Use the Bonusly platform to feed your wellness program initiatives with the power of recognition. Encourage employees to recognize peers they see participating in your Apple-A-Day challenge. You can even create custom rewards, like shooting hoops with your CEO, for employees who meet wellness program benchmarks.
Pair Everyone With A Wellness Buddy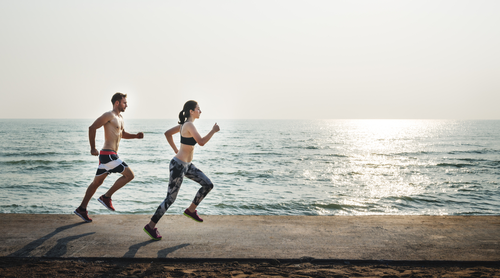 Most of us focus on the sinister aspects of peer pressure. However, when channeled into wellness program goals, a little peer accountability could be just what Rita needs to jump out of bed and into her sneakers.
Assign everyone in your company a wellness partner. Urge them to check in with each other at least once a week, and with luck, they'll be taking daily walks. There really are endless ideas to encourage little steps to better employee wellness. Pairing each employee with a wellness buddy is a great way to build in opportunities for coworkers to better get to know each other while holding each other accountable for their wellness goals.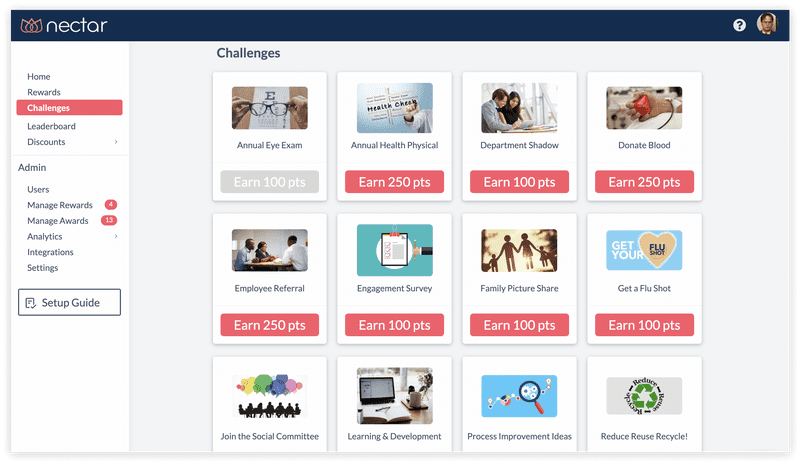 You either love running or you hate running, right? But what if you don't mind running and you simply prefer yoga or weightlifting (or cross-fit, or swimming, or…)?
Our wellness goals and preferences are as nuanced and varied as our personalities. And our personal goals and preferences can change over time. That's why a lot of employee-wellness programs have a hard time earning participation – they're too "inside the box" and too focused on simple running/walking contests.
Nectar offers a wellness program that people love and actually want to take part in. Why does it work? Because employees can customize their own challenges, participating in activities that fit them like their favorite old pair of sneakers. And beyond the benefits that come from health-habit improvement, Nectar's platform helps employees to connect, support, and challenge one another whether they're working side-by-side or separated by thousands of miles.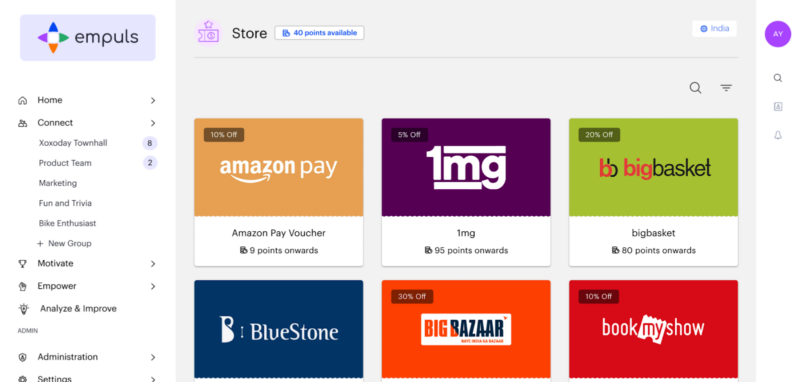 Discounts are one of the best perks that employees love. Employers can enhance their employee value proposition (EVP) by adding an employee discounts program to their organization's perks and benefits package.
With Empuls organizations can streamline employee perks and discounts on a single platform. You can offer discounts on popular brands and categories that employees want and love.
Empuls helps organizations extend their employees' salaries and maximize savings while giving them the power of choice.
3) Remote Work Perk: Email Engagement Activities
When it comes to remote workers, things that could be inane distractions in a traditional office become a hub of connection. A social media channel or email inbox becomes a thriving hub of communication and connection. Deploy these email engagement activities, and employees will be more excited to check their emails than to unsubscribe.
Ways To Set This Work From Home Perk Up At Your Company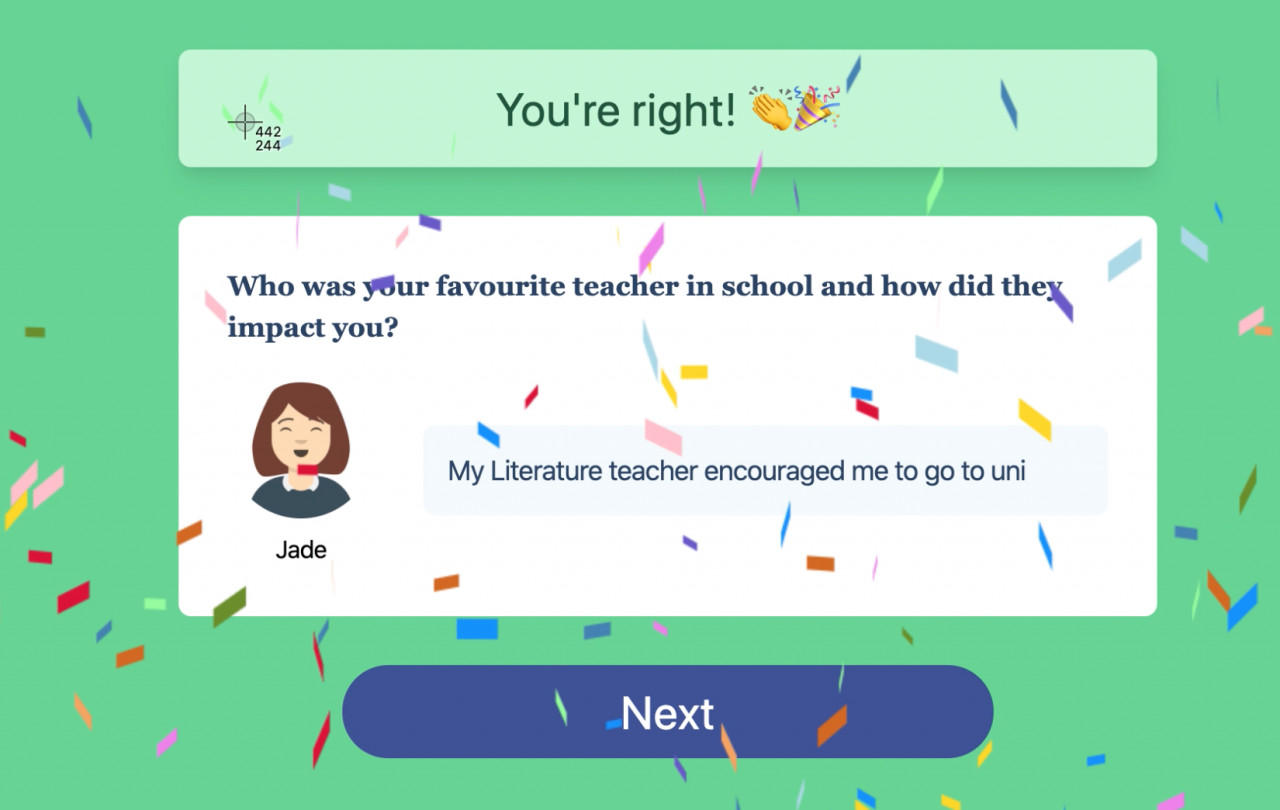 "Hey, I learned from the quiz you've never seen Star Wars! What are you doing with your life?"
That's just one of the fantastic questions playing QuizBreaker with your remote team might inspire.
Use this handy tool to email blast quizzes (and enlightening results) that highlight fun facts about your far-away work friends. Just like the quizzes you took in your school days, these social quizzes will help you learn and retain knowledge. (With luck, it will be hilarious and/or embarrassing knowledge you can drop at your next company happy hour.)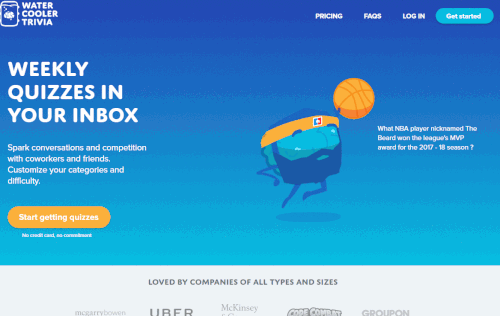 Use Water Cooler Trivia to create and email quizzes about your team, to your team. Even without the benefit of casual conversations and lunches, your scattered team will learn as many, if not more, random facts about each other than they would if they sat side by side all day every day.
Weekly quizzes show up in your remote employees' inboxes, they answer them when they have time in their schedule, and then your entire team can discuss, debate, and laugh over the results. While this remote work platform costs about a dollar per user each month, you can try out a four-week trial to see if Water Cooler Trivia is a good fit for your team.
Email Scavenger Hunt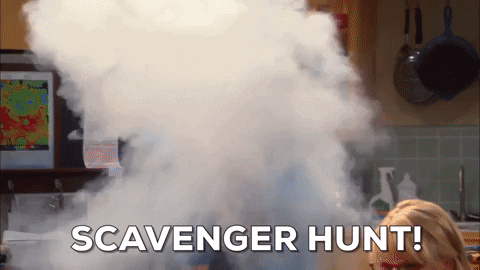 An email-based remote scavenger hunt will get employees sharing personal details as they immerse themselves in a hands-on activity. Essentially, you can email out a list of "clues" a.k.a. things you want employees to share pictures of.
For example:
Your favorite place to read
The inside of your fridge (no cleaning allowed)
Your "work-from-home coworkers" aka pets
The television show you are currently streaming
Find even more detailed instructions in the Girl's Guide to Project Management.
4) Remote Work Perk: Swag Them Out
What do employees always remember about that tech conference in San Francisco?
The amazing swag. Free goodies please your on-location office employees and your remote workforce alike. However, for remote workers, who sometimes exist in a purely digital world, a little tangible treat can offer an invaluable connection to the company and coworkers.
Ways To Set This Work From Home Perk Up At Your Company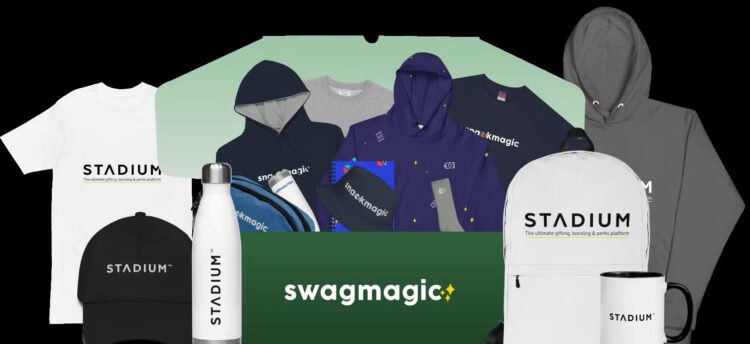 No matter where they're located, remote employees will feel like part of your big, happy company family when they receive a swag pack filled with customized gear, goodies, office supplies, and more.
The entire team can even put on that customized t-shirt so they can all match during your morning standup. SwagMagic also makes it possible to set up your company's own online swag store to allow recipients to choose their swag, sizes, and preferences. In just 3 easy steps, you can set up a swag store and start offering another employee perk to your staff!
Recycled/Handmade Swag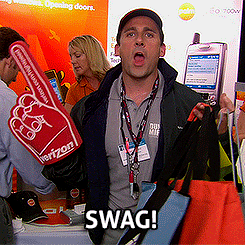 No swag budget? No worries. Get busy creating some handmade watercolor greeting cards or heartfelt hand-written notes. Raid the supply closet to see if you find any "vintage" gear from past conferences and team building events.
You can even organize a swag swap where veteran employees trade, say first-edition company ball caps for a tote bag from a newb's onboarding or orientation loot.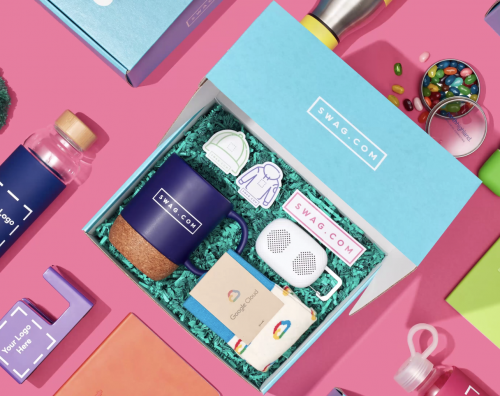 Swag.com's online shopping heaven is like the candy store of your dreams. You feel like you want, no, absolutely must, have everything. You simply can't be expected to choose.
Customize a seemingly endless collection of items, from clothing to glassware, with your company brand and logo to give remote employees the connection they crave.
5) Remote Work Perk: Team Building Event
Virtual team building events are instrumental in building and maintaining a strong remote company culture among employees who don't share a co-working space. These events may often be the primary venue where employees can connect and get to know each other better.
Ways To Set This Work From Home Perk Up At Your Company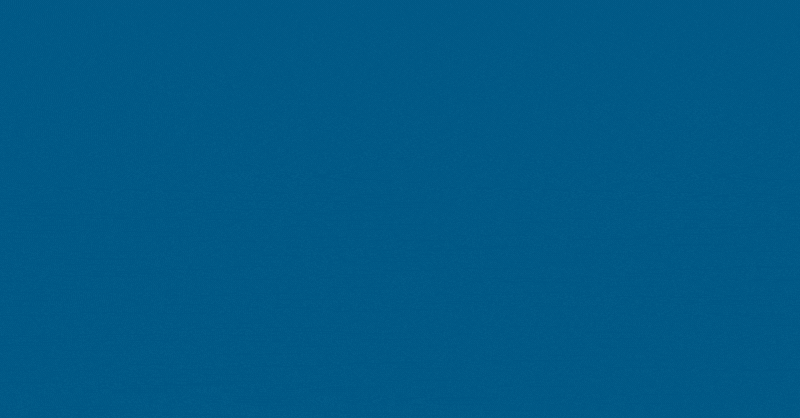 Turn to these pros when you need to pull off a flawlessly fun virtual event for groups of up to 300. Outback Team Building will leverage their years of team-building expertise to help even your most distant virtual team members feel close enough to hug their coworker—all while they make memories during murder mysteries, game shows, and so much more. If you are interested in trying out Outback, we recommend some of these SnackNation favorites:
Plan A Virtual Happy Hour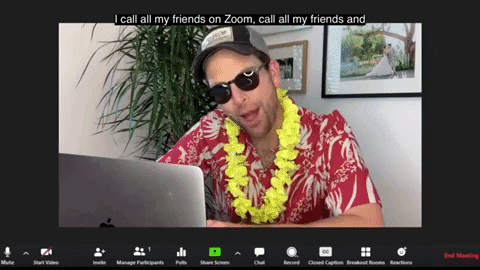 As simple as it sounds, a virtual happy hour is really a bridge, connecting remote employees across all distances.
During a virtual happy hour, remote employees can share all those magical (and taken for granted) office moments where you hear all about your coworker's toddler while you're waiting for the coffee maker or all the details of your cube-mate's date when you're waiting for your next meeting.
Find tons of virtual happy hour ideas here.
Hoppier offers flexible spending that allows team members to choose their own solutions for physical and mental wellbeing. With these virtual credit cards, you can allocate a fixed budget for each team member and limit the spending to wellness-focused vendors.
You can also set a time limit on the funds, and determine whether the unspent balance will be rolled over for your team member to use in the next period or reclaimed for the company budget.
Employees can use their cards to pay for a local gym membership anywhere in the world, or they can spend the funds on physical training, exercise classes, meditation apps, online therapy, nutrition apps, or healthy meal kits. So, every team member will be able to find a wellness solution tailored to their needs. Learn more about Hoppier and how they can help you support your team.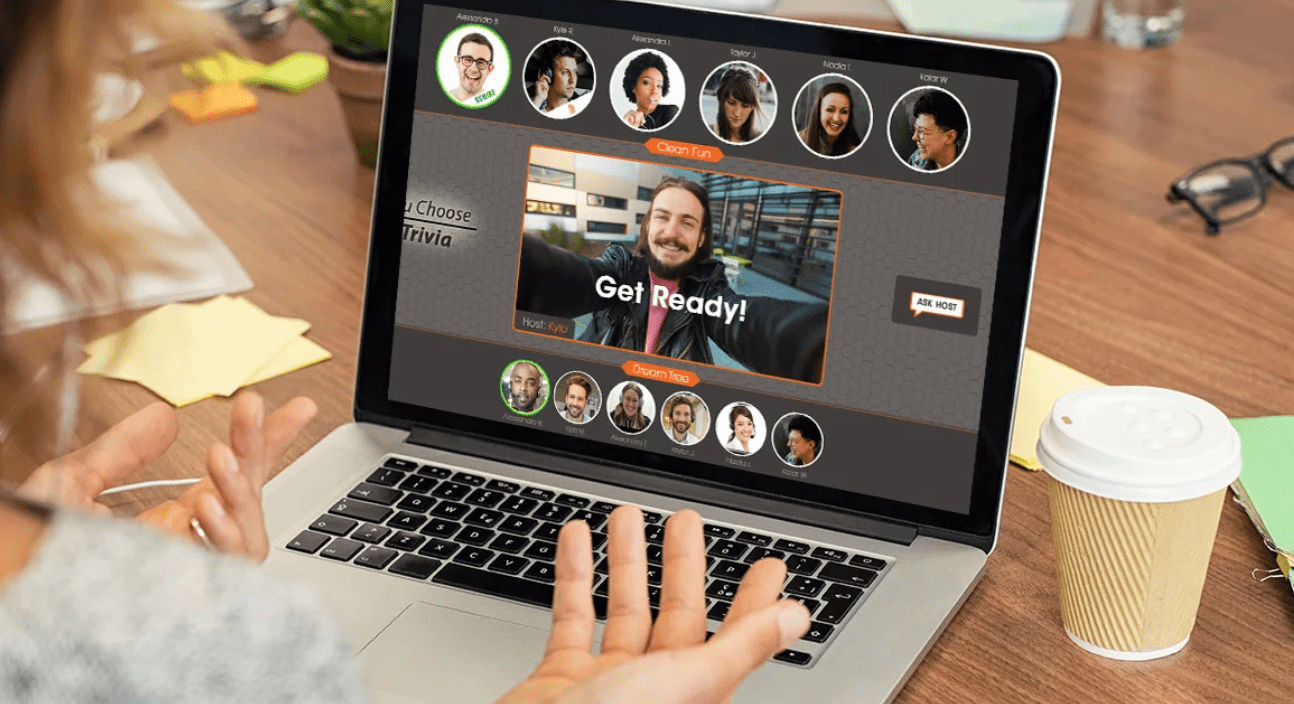 The Go Game will help you plan team-building events that feel magically unforced, achieving that elusive feeling of authentic connection while completely avoiding the forced and the superficial.
Their expert event hosts will keep your event on-pace, making your guests laugh as you recreate famous works of art (kind of), flow through buzz-in rounds, and so much more.
6) Remote Work Perk: Tech & Tools
While technology is arguably crucial to all teams, it is indispensable to virtual teams. These teams rely on their tech, tools, and wifi to maintain a productive work schedule and also to connect with coworkers. The tools below will sweeten the working life of any remote employee.
Ways To Set This Work From Home Perk Up At Your Company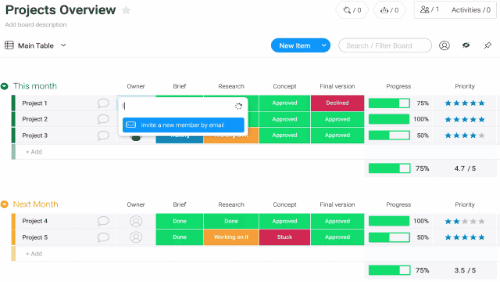 The simple interface of monday.com creates a virtual environment where remote workers can engage, collaborate, and communicate as though they were in a physical office. With Monday.com, remote employees know they can go to just one place to find everything they need to meet goals.

This free weekly online newsletter provides all the technological news, inspiration, and knowledge employees need to stay inspired and maybe even learn a few practical tips about the latest and greatest tools. Dedicated to helping ambitious professionals find success, The Assist balances fun and lively content with useful tips and strategies for personal professional development.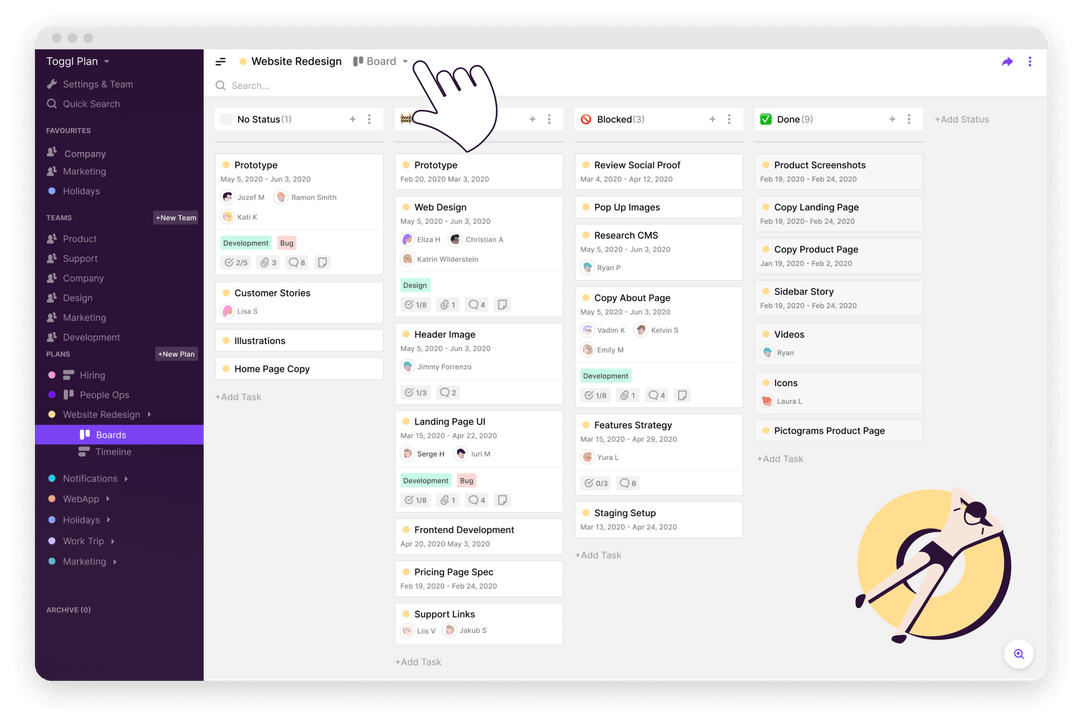 You sit down for your weekly one-on-one meeting. You know you want to talk about that big marketing project, but you just can't remember where all the moving parts stand. (It's Monday, after all.) After about ten minutes of searching your notes, you're back on track.
Remote workers will never have to waste time getting "back on track" again with Toggl Plan. This project management tool for enterprise teams, designed for users of all skill levels, helps everyone get and stay on track.
7) Remote Work Perk: Onboarding And HR
Onboarding and HR remote employee perks should be designed with the nuances of the work-from-home lifestyle in mind. These perks keep distributed teams in the loop, setting them up for success and connections to the people they work with and the missions and goals they pursue each day.
Ways To Set This Work From Home Perk Up At Your Company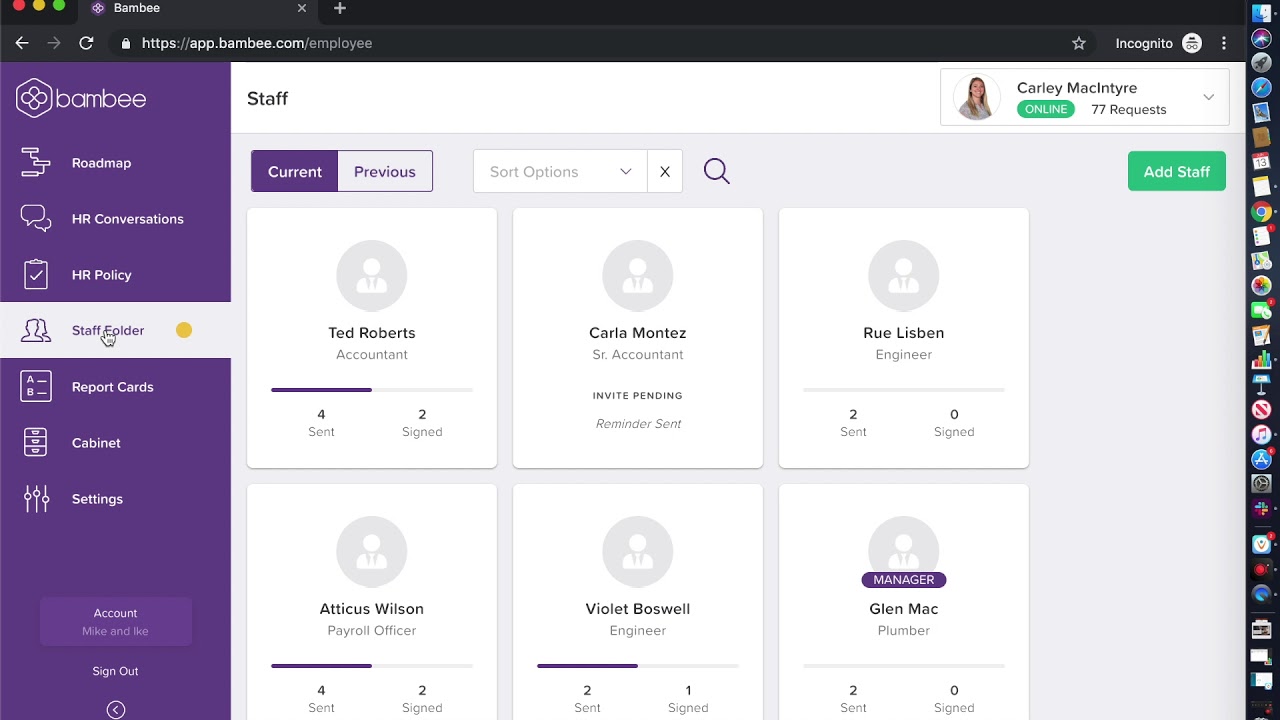 Outsource a dedicated, skilled HR professional to focus specifically on your remote employees. A Bambee HR guru can be the reliable point of contact virtual workers need or the ninja who designs policies catered to remote work. In short, they can be the person you need to set your remote workers up for success.
Answer All The Questions They Can't Google
New employees, particularly new remote employees, usually have tons of questions—company-specific questions only you or other internal allies can answer.
Provide the perk of answering all their questions by creating a Slack channel, an intranet page, or a simple Google Doc. Ask new employees to submit questions, and then buckle down to write down answers once a week. In time, new employees will likely find the answers to their questions in this living document.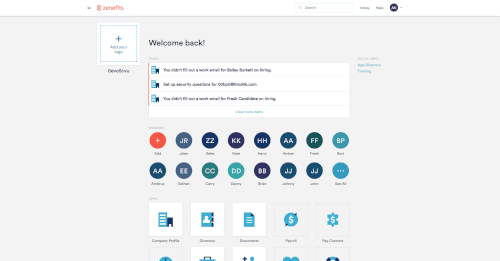 Use the robust Zenefits HR platform to easily connect employees in any location with all the process, benefits, and general information they need. You can even automate processes to deliver employees all the information they need and want with just a few clicks of a button. For example, you can use Zenefits to send an offer letter and benefits proposal faster than you can write a 3-sentence email.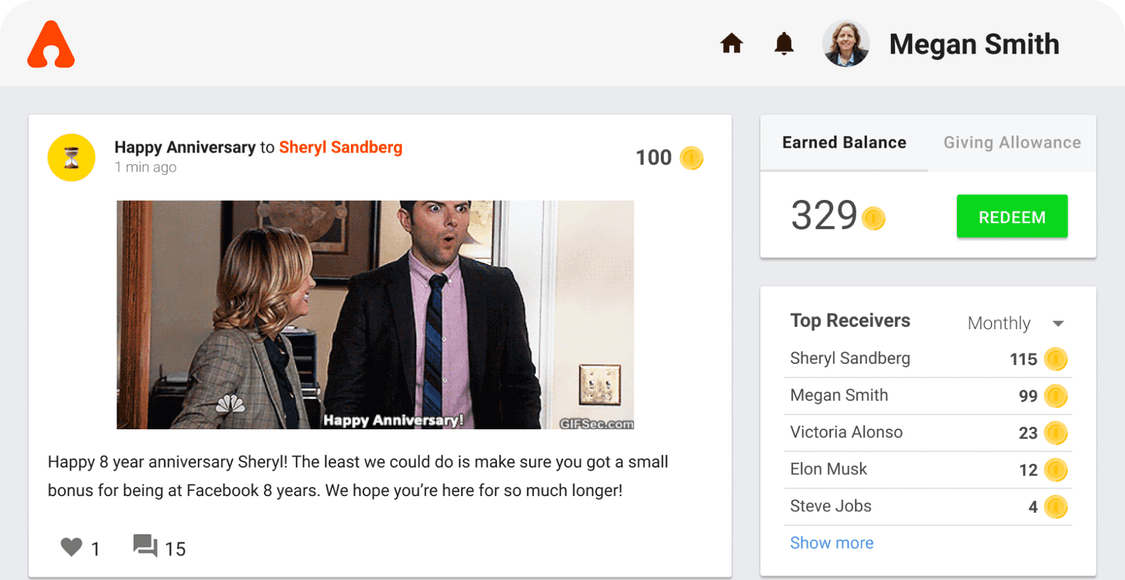 Assembly puts intuitive tools for peer-to-peer recognition at remote employees' fingertips. With just a few clicks, anyone in your company can make someone else's day by acknowledging their hard work with a custom badge or a culture reward.
It "closes the recognition loop," making something everyone wants to do something everyone can easily do. Tools liks Assembly make it possible to recognize remote employees on a daily basis and build that recognition into your company culture.
8) Remote Work Perk: Get Them Out Of The House
While traditional employees often struggle to master their commute and work-life balance, many remote employees just need to get out of the house. Anyone working from home will appreciate perks that help them draw a clean line between work and play, reminding them to get out and take a much-deserved break.
Ways To Set This Work From Home Perk Up At Your Company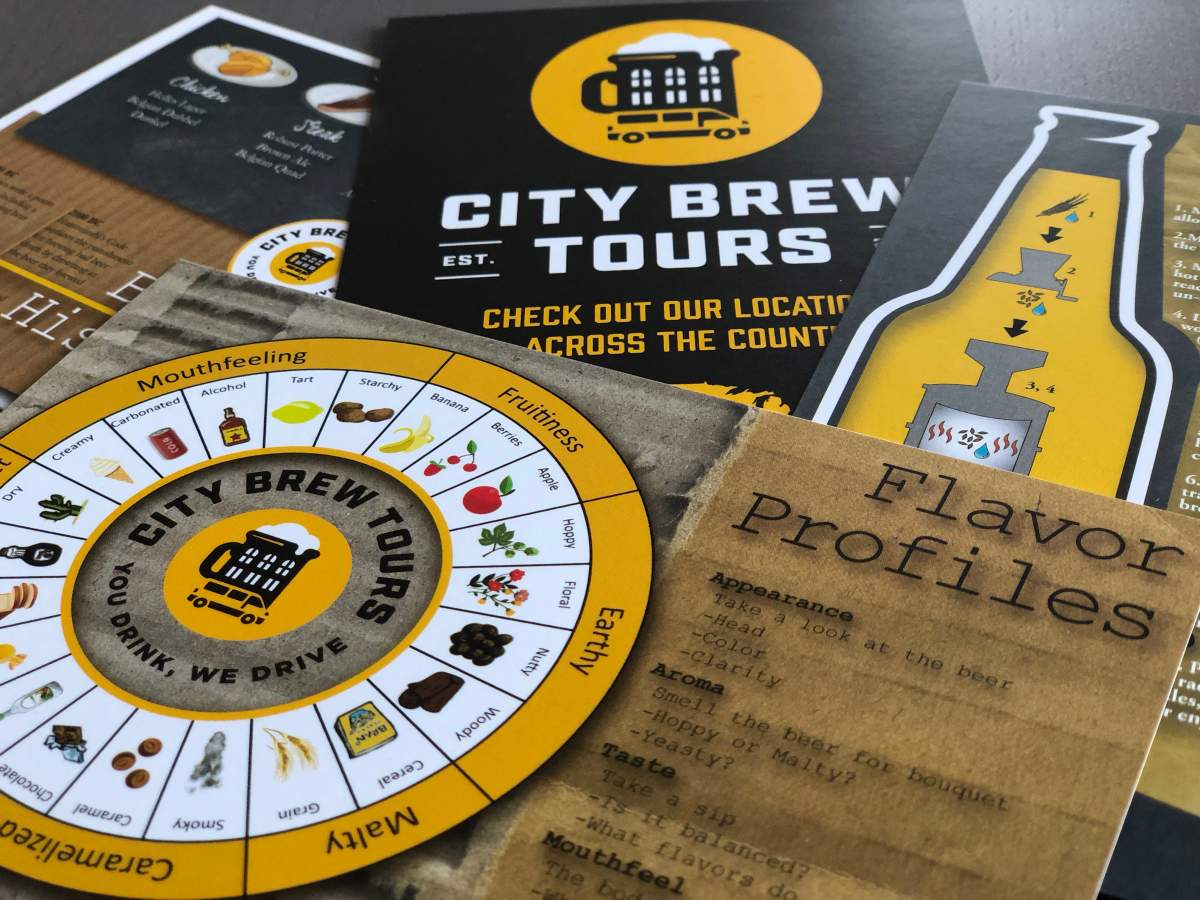 Give employees the ultimate mini beer-cation with an enthralling, deliciously bubbly city brew tour packed with history, beer trivia, and of course, the most delicious local craft beer.
Get City Brew Tours to help your employees grab a beer in these locations. They also offer interactive virtual events where participants get to learn a thing or two about the beer they are drinking while team building with their colleagues. Select from one of Unboxed Experiences by City Brew Tours' curated pairing boxes delivered right to their doors prior to your virtual event. You can even customize your boxes with branded swag like pint glasses, cheese boards and koozies!
Operation Nature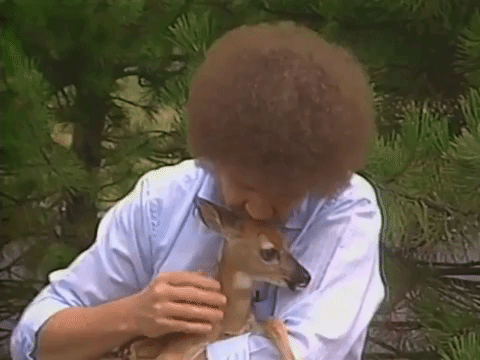 Pick a cool natural landmark in your area. It could be part of a hike, a park, or even just a remarkable tree. Challenge all remote employees to take a picture of themselves in this location.
Afterward, you can create and distribute an adorable photo collage of all your amazing employees in the same place.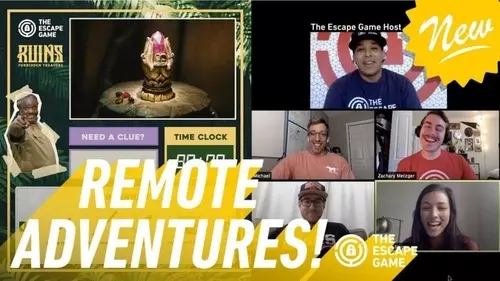 Give your remote workers a breath of fresh air in the form of adventure. Your employees will be able to select a theme (anything from prison to deep space) and then dive right into games that push them to escape not only a challenging scenario, but also reality as they know it.
Find a location for your remote employees' next amazing adventure.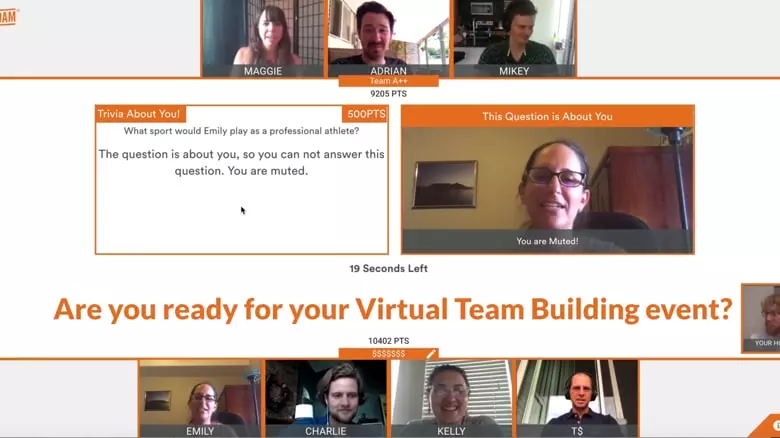 Let's Roam will send remote employees on an unforgettable scavenger hunt adventure that will have them seeing their city with new eyes. Each digitally guided scavenger hunt effortlessly leads employees during the adventure, pushing them to solve riddles and learn obscure facts they can use to start lots of conversations.
Get your employees tickets to adventure.
9) Remote Work Perk: Hook Them Up With Fitness Tools And Workout Gear
While staying active promotes everyone's well-being, it's even more important for telecommuting workers, who may not even squeeze in steps when walking to and from the office or during lunch breaks. Most people just need a little encouragement to get excited about fitness. These perks will get the job done.
Ways To Set This Work From Home Perk Up At Your Company
Gym Or Fitness Website Membership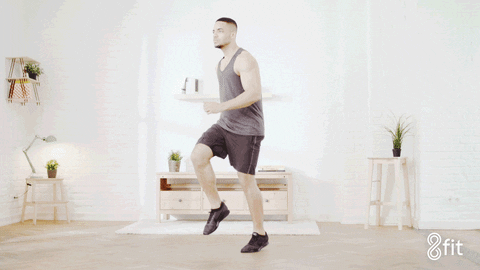 Give employees the key to fitness with fully or partially subsidized memberships or subscriptions to gyms or fitness websites, such as FitFusion or Forte.
Fitness Show And Tell
Create a Slack channel, an intranet page, or a simple Google Doc. Ask everyone to share their favorite workout resources, websites, wellness tips, and more.
Eventually, this hub could lead to group runs, fitness challenges, or even homegrown yoga sessions.
Custom Athletic Shoes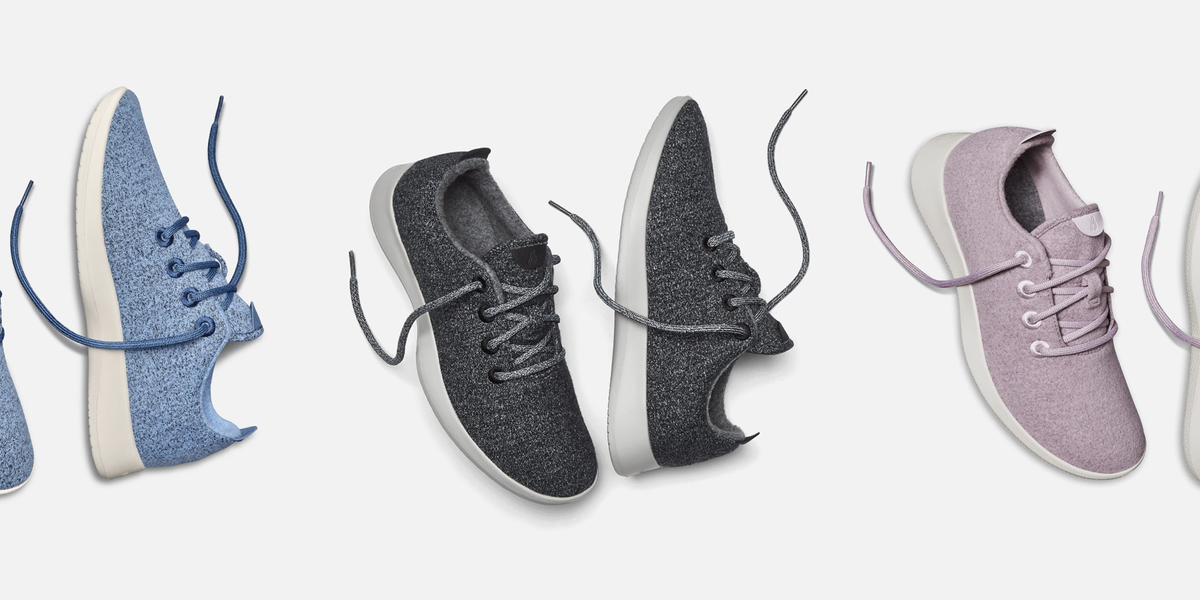 Nothing invigorates a jog like new shoes, especially cushy Allbirds for men or women—customized with your company's colors and logos.
Who knows, maybe one day everyone can do a team marathon and show up in epic matching style.
10) Remote Work Perk: Fund Their Professional Development
Employees in companies of all sizes, from small businesses to enterprise companies, crave professional development. They all simply want to know they're picking up new skills and growing their professional prowess.
Ways To Set This Work From Home Perk Up At Your Company
Remote Conference Stipends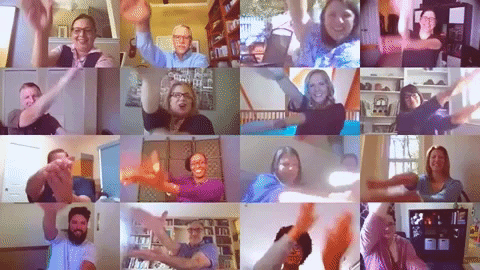 Offer remote and in-person conference stipends of both time and financial assistance. If employees don't have to use their own money or their vacation time to attend conferences, you might see conference attendance, and the subsequent benefits of that learning, skyrocket.
Provide Time Allowances For Free Online Courses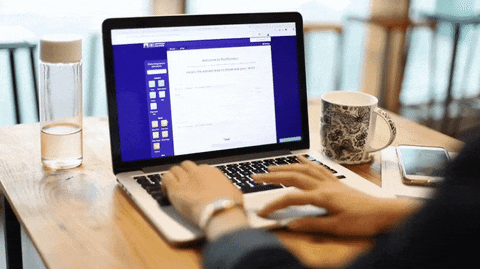 Many employees would love to take a free online course, but they just don't have the time. (Plus, they don't want to use their days off on professional development.) Allow remote employees to take a reasonable amount of time away from their regular duties to engage in quality online learning.
Class Budgets
Provide remote employees with a dedicated budget for taking classes. Inspire them to take advantage by operating on a "use it or lose it" system. Roll any leftover budget into other enriching programs.
11) Remote Work Perk: Feed Them Well
Delicious, healthy meals and snacks turn a simple home office into a place where anyone may thrive. A remote team's distance from the joys of the company kitchen is an employer's opportunity to bring the company kitchen to them.
Ways To Set This Work From Home Perk Up At Your Company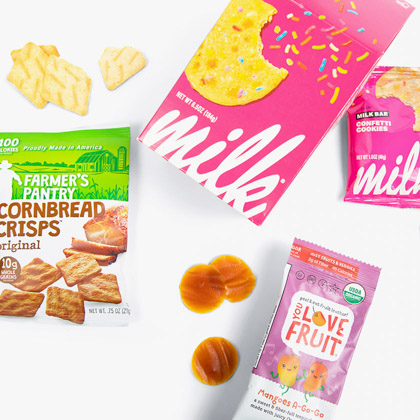 Deliver all the greatest hits of the company break room straight to your employees' home offices. They'll love the invigorating, feel-good treats, and they'll really love not having to share them with anyone.
Explore the Caroo catalog to find the perfect work-from-home wellness gift for your remote team members!
Wellness Wednesday Recipe Swap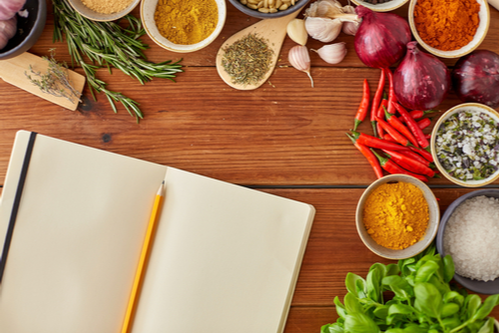 What are you cooking? We love to ask each other this question at the office. Bring that foodie curiosity online with an organized recipe swap.
Each Wednesday, have someone share a healthy recipe. Invite everyone to share pictures of their own plates of the special dish. (If you're feeling ambitious, you can even start your own team blog and pretend to be food bloggers.
You might not be able to send Martha Stewart into your employees' homes to whip up some delicious meals, but you can send them her new chef-worthy meal kits.
12) Remote Work Perk: Spruce Up Their Home Office
On-site companies invest in office space improvements, decorations, and enhancements. Remote employees deserve to get these environmental perks as well! Below are a few ways you can make the remote office setup a point of satisfaction instead of stress.
Ways To Set This Work From Home Perk Up At Your Company
Home Office Improvement Allowance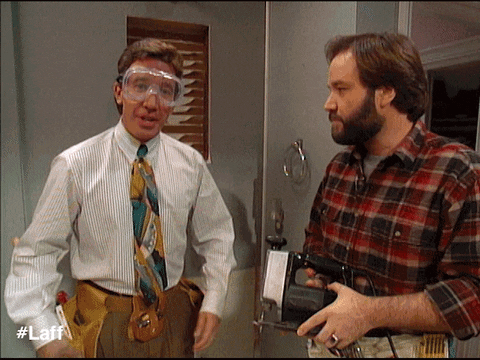 Another benefit of remote work is you can now funnel the cash you're saving on all the costs associated with your office space into a remote employee perk. Provide a monthly or annual allowance to help employees build the home office space that empowers them to work happily and healthily.
Send Inspirational Quotes To Print And Display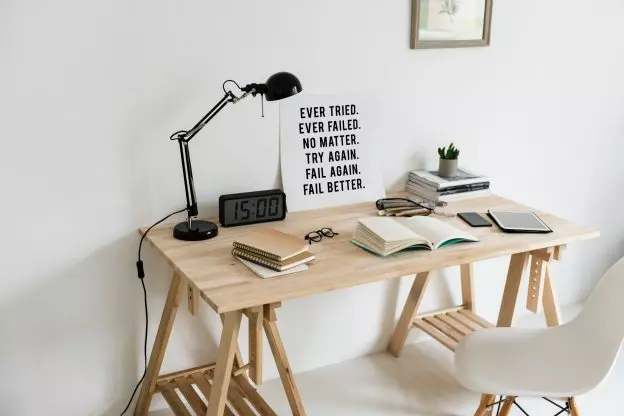 Help employees elevate the state of mind in their home office by sending out a new motivational or inspirational quote each week. They can print them out and add them to their bulletin boards or simply give them five minutes of reflection.
Standing Desks For Everyone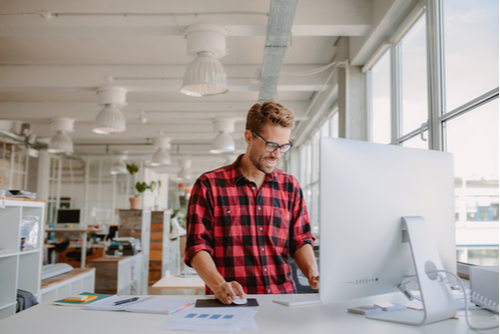 Many employees now expect to find standing desks in physical offices. Extend that perk to remote employees by sending everyone a standing desk or providing a generous discount.
13) Remote Work Perk: Give Them Happy Children And Clean Houses
Working from home tends to blur lines, making some people feel pressured to handle it all—cooking, cleaning, and childcare, to name just a few priorities. Reduce this pressure and help remote employees feel free, and not guilty, to neglect at-home responsibilities when they're working from home.
Ways To Set This Work From Home Perk Up At Your Company
Offer A Local Childcare Or Daycare Stipend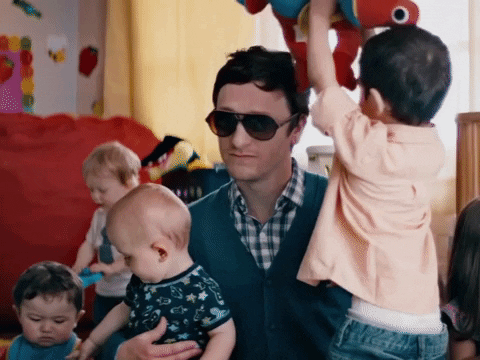 Helping workers out with childcare expenses could have a significant financial impact on households. According to the Economic Policy Institute, a median-earning family in Michigan for example could spend up to 19% of their income on care for just one infant.
Offer Home Care Days On Top Of Vacation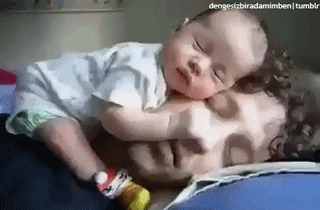 Offer extra time off dedicated to activities such as staying home with toddlers, helping kids with important projects, completing essential home repairs, or even just cleaning the house. Having extra time to do these items will help sharpen employees' focus when it's time to get to work.
Local Cleaning Service
Work-from-home employees may take a few minutes off here and there to vacuum the floors or even scrub the oven. Those things do need to get done, after all. Hook employees up with a complimentary cleaning service and they'll have no problem ignoring that spot on the counter and getting to work.
14) Remote Work Perk: Deliver Career Inspiration
Remind employees that they're not just working from home; they're working on a fulfilling and rewarding career. Without the trappings of office life—the nice corner offices and the stellar views that come along with a promotion—some employees might appreciate other perks that remind them what they're working for.
Ways To Set This Work From Home Perk Up At Your Company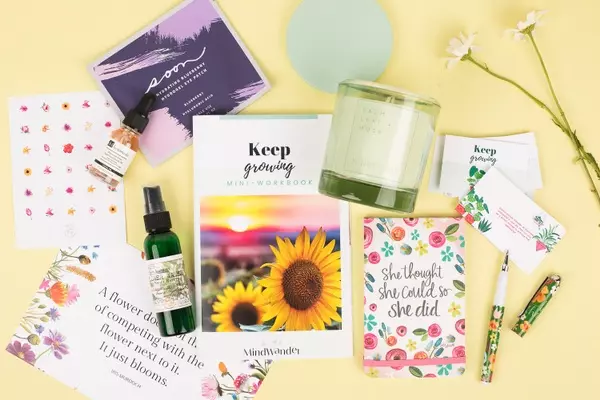 This subscription box provides a variety of treats, such as books and goal sheets, motivated individuals will love using to get organized and focused on their important goals.
Career Development Sessions With Managers
Give remote employees the gift of time to spend having serious career discussions with their bosses.
This will help remote employees, who often don't get to participate in the kind of office rapport that can lead to advancement, take charge of their careers, and pursue opportunities they desire.
MasterClass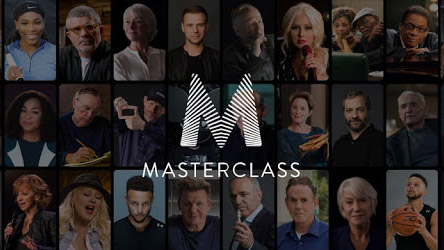 Help employees get inspired by renowned masters in a range of skills and fields, including communication and negotiation. As these engaging experts discuss their journeys and their expertise, employees will feel their own potential rising to the surface.
15) Remote Work Perk: Enrich Their Lives With Travel And Adventure
Attracting and retaining top talent requires offering perks above and beyond the norm or bare minimum. Offer vacations and experiential perks to deeply enrich employees' lives, giving them employee benefits they truly can't get anywhere else.
Ways To Set This Work From Home Perk Up At Your Company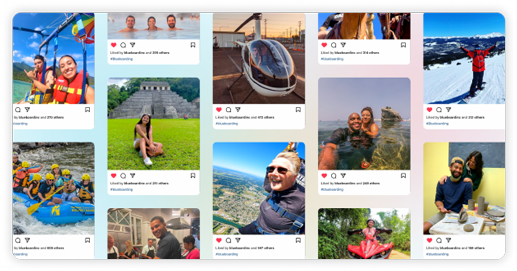 Blueboard makes it fast and easy to reward remote employees with memorable experiences that would otherwise require months of planning. This employee perks software pairs reward recipients with a concierge to take care of all the details necessary to redeem and fully enjoy each experience.
Offer Unlimited Vacation Time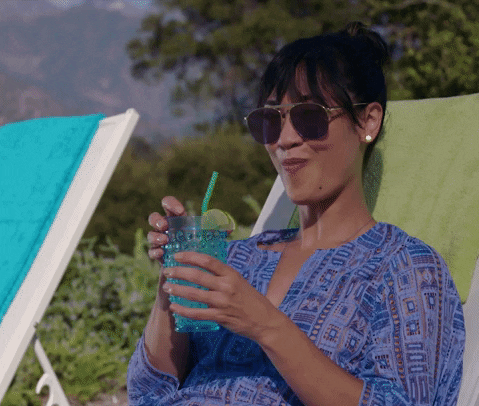 According to data from Indeed, jobs offering unlimited paid time off spiked by over 100% from 2015 to 2019. Jump on the bandwagon to keep remote employees rested and inspired.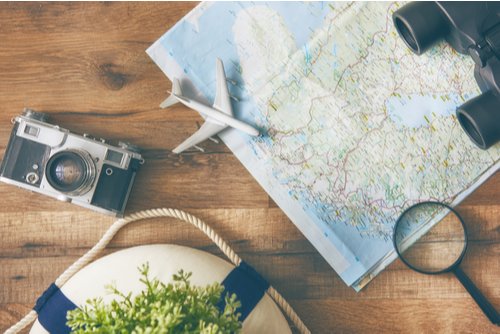 Bring up travel plans in a group of people and nearly everyone will pipe in. People love talking about trips, planning trips, and obviously taking trips. Help your remote employees do more joy-inducing travel with a travel-based rewards program from a company like Peak Performance Meetings and Incentives.
16) Remote Work Perk: Empower Them To Give Back
Giving back feels good. It provides employees with a sense of purpose and can even help them pick up new translatable skills. Business owners of remote companies can empower their employees with perks that encourage and support an altruistic spirit.
Ways To Set This Work From Home Perk Up At Your Company
Provide Charitable Gifts As Employee Rewards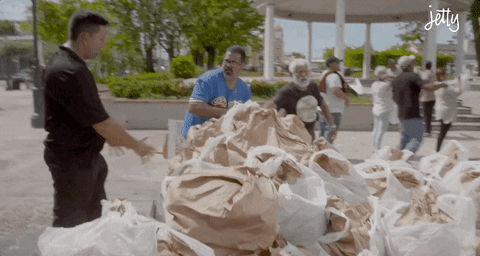 Recognize top performers by making donations in their name to the charity of their choice. Not only does this acknowledge their outstanding work, but it also provides multiple people with feel-good vibes.
Offer Service/Volunteer Hours
Give employees extra time off to participate in volunteer efforts or charity causes. This allows them to find a work/philanthropic life balance.
Match Employee Donations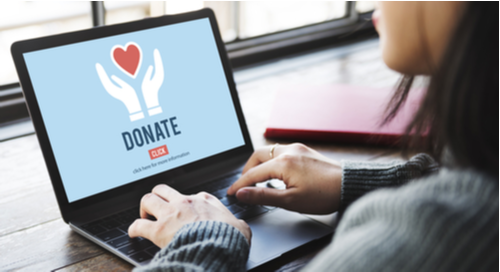 Match employees' charitable donations to maximize everyone's philanthropic footprint.
17) Remote Work Perk: Negotiate Discounts
Make remote employees feel like VIPs by negotiating discounted goods and services just for them.
Ways To Set This Work From Home Perk Up At Your Company
Discounted Internet Service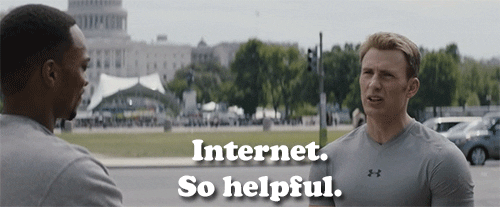 Remote employees need reliable home internet to conduct optimal work. They'll appreciate a little relief from their monthly bills.
Negotiate Discounts On Local Goods And Services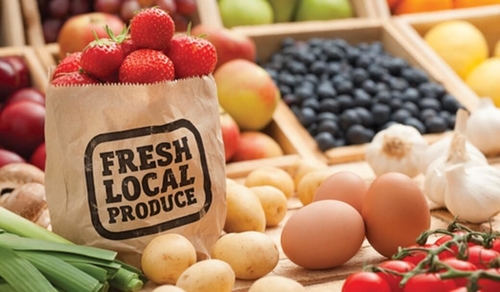 Send out a quick survey to find out which local goods and services your employees are most interested in taking advantage of. Talk to those businesses to work out deals; you'll bring in tons of business if they offer a healthy discount.
Discounted Streaming Or Gaming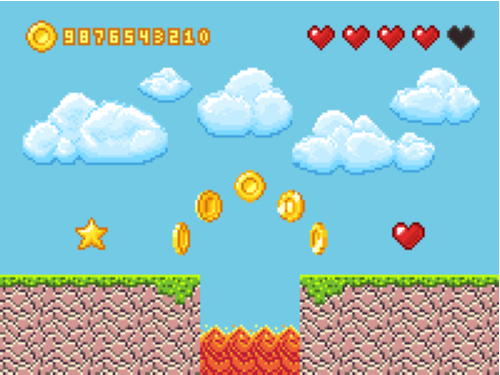 Offer employees discounts on their go-to relaxation aides, such as television or game streaming services. They'll appreciate how much you care about their after-hours relaxation.
---
People Also Ask These Questions About Remote Employee Perks
Q: What are remote employee perks?
A: Remote employee perks are the benefits, tools, and resources that are hand-picked for employees who work from home. These perks are designed to counteract the unique challenges they face.
Q: What are some of the best remote employee perks?
A: Some of the best remote employee perks include team-building events, swag, and extra vacation time. Find a complete list of perks you can try in this post.
Q: Why is it important to offer remote employee perks?
A: It is important to offer remote employee perks to boost retention, optimize productivity, enhance remote work culture, and so much more.
Q: What are some free remote employee perks?
A: Some free remote employee perks include an email scavenger hunt, passing out vintage swag, and answering any and all of their questions. Find even more ideas, both free and paid, in this list of remote perks.