Keeping the workplace fun, fresh, and entertaining is no longer an afterthought or seen as an on-the-job distraction.
Instead, it's viewed as an integral component of maintaining your competitive advantage.
These days, building a positive company culture that employees want to be a part of is a must. In many ways, businesses are in an arms race to retain, recruit, and amplify top-tier talent in their organizations.
One of the most popular tactics for upping the fun in the workplace is to plan opportunities for your employees to bond over a shared activity. With this in mind, let's talk about corporate scavenger hunts.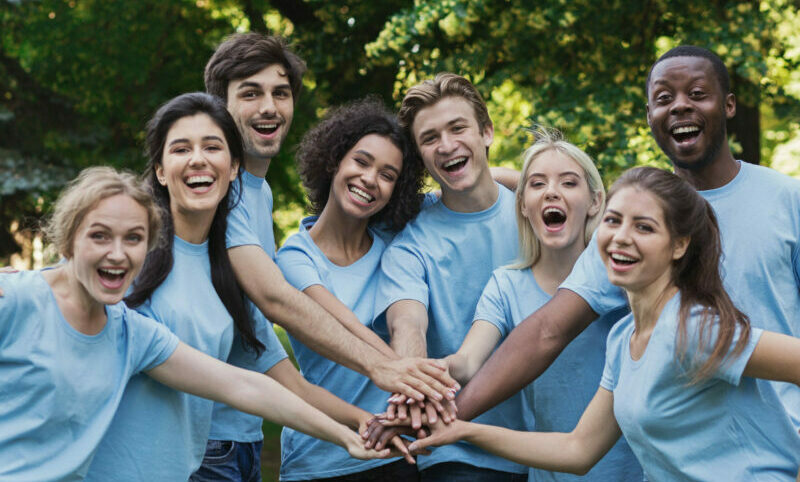 The best corporate scavenger hunt companies can take this category of employee engagement games and facilitate all the details, so you can kick back, relax, and let them handle the rest.
"According to an Oxford University study, when employees are satisfied, they are 13% more efficient and productive." — Let's Roam
Some of these corporate scavenger hunt companies offer in-person solutions, and others offer virtual and hybrid workplace activities, but all of them rank among the best in terms of employee satisfaction, team building, and customer reviews.
Without further ado, check out this list to hunt down the best corporate scavenger hunt companies for you and your team!
Want to become a better professional in just 5 minutes?
6 Top Corporate Scavenger Hunt Providers

Let's Roam will turn your next team building event into an adventure.
This team building scavenger hunt company has a team of writers that craft exciting narratives, especially for your team, featuring your city or office as the setting of the story. These morale-boosting adventures are designed to increase productivity, communication, and the positive energy shared between team members.
Let's Roam has earned every single one of their 2,000+ five-star reviews by tirelessly updating their tech and regularly updating their adventures to pump up the fun! Plus, their user-friendly app and website make planning out the event as easy as a few clicks before the Let's Roam team handles the rest.
Check out some of their best scavenger hunts:
City Scavenger Hunt features location-based trivia, treasure challenges, a competitive leaderboard, team photos, customization options, and a dedicated event coordinator.
The Ghost Tour sends your team on a spooky tour of your city's haunted sites and paranormal past. Everyone and every place have ghosts — if you know where to look.
This bar-hopping extravaganza will take you and your team to the hottest spots around time for an ultra-modern twist on the old bar crawl with hilarious video and photo challenges.
Key features:
 Competitive leaderboard
 Customization options
 Dedicated event coordinator who will help you and your team along the way
Why people love this scavenger hunt company: People love Let's Roam because it taps into the part of us that enjoys a good story.
"The writers hit the nail on the head! Everything we wanted was done and it turned out exactly how we had envisioned it. We will definitely do a scavenger hunt with Let's Roam again. It was a blast!" — Parks Hospitality Group
Where to learn more: Let's Roam

Outback Team Building's entire mission as a company is to bring teams closer together.
This corporate scavenger hunt company, which started as a small adventure company, has grown to become one of the leading team building and employee training providers in North America. They offer more than 30 unique team building games and activities, customizable for any group size, location, and experience level.
Like any of their other activities, Outback Team Building removes the stress of running Scavenger Hunts, so you can spend less time worrying about fine details or more time enjoying making connections with your coworkers or employees.
Check out some of their best scavenger hunts:
Wild Goose Chase is a scavenger hunt activity designed to send your team on a wild goose chase throughout your city, thinking outside the box, and bonding as a team. Split into teams, download the Outback Team Building app, complete challenges by taking photos and videos around the city, and see which team completes the most challenges before time is up!
The Amazing Chase is an outdoor activity played throughout North America in the same vein as the Amazing Race tv show. Download the app, follow clues and take on challenges, and reach the finish line as a team!
Random Acts of Kindness is a philanthropic Scavenger Hunt that challenges your team members to perform good deeds in the community, complete exciting challenges, and explore your city.
Key Features:
Intensive training
Free guides so participants are provided with all the information they need
Built-in philanthropy activities
Why people love this scavenger hunt company: People love Outback Team Building because the company doesn't leave teams to fend for themselves. It provides full support and guidance.
"We have had a great experience with all of our contacts at Outback from booking to execution. Our event facilitator was wonderful and all who attended raved about how fun the event was." — Microsoft
Where to learn more: Outback Team Building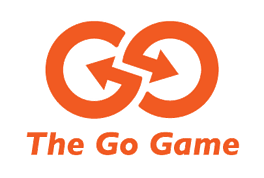 The Go Game is a scavenger hunt company designed to converge technology, team building, and fun in one seamless platform.
With a decade of experience and 10,000 games run, The Go Game has mastered employee engagement games and activities. This is the chance to see the full creative potential and hidden skill sets amongst your team members. These team building activities bring out the best in everyone who plays them.
Check out some of their best scavenger hunts:
Offering an action-packed, laugh-out-loud good time, onsite hosts provide hands-on support from pre-planning to kickoff to completion and emcee the hilarious climactic finale presentation and awards show. The game itself is a smartphone scavenger hunt on steroids, starring you and your co-workers, played in cities all around the world.
The Go Game Classic is like a scavenger hunt mixed with Mission Impossible. The question isn't is the Go Game a blast — the question is: can you make it out in time?
Go Game Lite features head-to-head inter-team battles, photo/video missions, challenging trivia, and location-based missions.
Key features:
 Video functionality
 Photobooth to take wacky scavenger hunt pictures
 Codebreaker allows you and your team to use your brain power
Why people love this scavenger hunt company: The Go Game is beloved because of the platform and the team's dependability. They've distilled everything people want in a scavenger hunt down to its fun, childlike essence.
"Our game producer was amazing and made the experience magical. Her attention to detail, ability to clearly identify needs, and her overall insight, elevated the team building experience beyond expectations." — AirBnB
Where to learn more: The Go Game

While many of the scavenger hunt companies on our list have apps, Scavify is built entirely around their app.
Your coworkers or employees can complete challenges, track progress, and earn rewards all through the mobile app. Additionally, you can create a list of challenges, choose your settings, and launch and publish your program to the app. Once your program is live, your workforce can use the app to dive into the adventure and complete the challenges. Snap pictures, go places, answer questions, and play interactively via QR codes to be immersed in the games!
Check out some of their best scavenger hunts: 
The Custom Scavenger Hunt is aptly named for your ability to customize the details down to the T and to even create fully custom events.
Scavify allows you to customize university-friendly scavenger hunts to make orientation, campus tours, and events more immersive.
Increase your virtual and mobile attendee engagement using rewards and challenges to help attendees connect, interact, and explore your corporate event.
Key features:
Virtual and remote solutions – any team can participate
Tourist destinations
Automatic scoring
Why people love this scavenger hunt company: People love Scavify because it's fun and super user-friendly. You can control the game and your scavenger hunt fate from the palm of your hand.
"They have several options, but the custom setup is really fluid." — Social Compare
Where to learn more: Scavify

Confetti provides virtual scavenger hunt games with an emphasis on team building and problem-solving.
Your team can work together to find clues, solve puzzles, and escape the games just in the nick of time. The game organizer introduces your employees or coworkers to the escape game instructions and backstory, giving your team one hour to complete your quest. The goal is to escape this virtual quest as quickly as possible through cunning, creativity, and creative problem-solving.
Check out some of their best scavenger hunts:
A hacker is stealing people's photos and turning them into memes to send to their entire contact list. This scavenger hunt, escape room combo is the ultimate modern-day scenario. For better or worse, it's a situation we could imagine all too well.
Brave the Lost City of Atlantis. As you work your way through this intermediate difficulty escape game to discover the famed underwater city, you'll need to follow clues and find hidden hints.
With the guidance of a mysterious spirit, your team can escape an abandoned house before your soul is stuck permanently. Of the three options from Confetti, this is the most advanced.
Key features:
The conference call format makes it easy to plan a team building event for a large group
Diversity, equity, and inclusion (DEI) experiences
Built-in platform makes it easy to book events in the future
Why people love this scavenger hunt company: People love Confetti because this scavenger hunt company has managed to create games that suit just about every occasion imaginable, ensuring that everyone can feel included and represented in the workplace.
"Overall, it's a very positive experience working with Confetti. Their customer service is very lovely and the game hosts are always fun and approachable." — LinkedIn
Where to learn more: Confetti

Woyago's mission is to get your team laughing, sharing, and connecting on an extraordinary (virtual) travel scavenger hunt.
Woyago is the only company to combine gamification with scavenger hunt and live streaming from unique locations around the world. These trips are a fusion of storytelling and activities to fully connect with your party.
Your team see the world in real-time and scavenge to move the story forward in a unique, fun, engaging way while connecting with each other.
Check out some of their best scavenger hunts:
Collect barattos (points) by showing how Italian your snacks are, how fancy your beach apparel is and how creative are you creating Italian music out of nothing! With barattos you get to choose where to go (Live!), discover new places and ask inappropriate questions to real Italians in real time!
Your team will be entirely in control of the actions and directions of an Indian person live from New Delhi! A second host will help you get maal (points) by completing unexpected and hilarious challenges. Exchange the maal for your Indian avatar to change clothing, buy food, enter temples and much more
Key features:
Real time footage from exotic locations
Your team is in full control of where the story goes
A perfect balance of history, culture and games
Why people love this scavenger hunt company: Woyago utilizes virtual team building and online events to transport your guests to a new type of scavenger hunt experience.
"There is nothing more to improve this—it was exceptional!! Loved it!" – PWC.

Where to learn more: Woyago
---
People Also Ask These Questions About Scavenger Hunt Companies
Q: What makes a good scavenger hunt company?
A: A good scavenger hunt company has impeccable customer service, great games and activities, a proven track record, and a platform that can accommodate in-person, virtual, and hybrid workplace needs.
Q: What are the benefits of using a scavenger hunt vendor?
A: The benefits of using a scavenger hunt vendor are that you won't have to worry about managing every part of the process. They will handle logistics, make sure the platform works and customize the scavenger hunt to your specifications. Additionally, they'll allow you to focus harder on teamwork, team bonding, and being the best team you can be.
Q: How do I choose the right scavenger hunt for my next team building activity?
A: Choosing the right scavenger hunt for your next team building activity largely depends on what you are looking for. That's why it's usually best to choose a scavenger hunt company that will customize the game to your needs.