🚨 Red Alert! National Boss Day is on its way. Before you scour our list of boss day gifts and ideas for this upcoming business holiday, let's first ask the question….
How important is a boss?
According to a study by researchers at the Stress Research Institute in Stockholm, the men who reported disliking their bosses were 60 percent more probable to suffer a heart attack or another life-threatening cardiac condition.
So it turns out, your manager could literally be of life or death importance.

If you have a good one, that's reason enough to celebrate. The question is — how do you celebrate a boss or a manager in a truly "boss" way?
Whether you're waiting for National Boss's Day on October 16 or you're ready to go ahead and recognize them for being awesome now, we've got you covered.
Without further ado, check out our comprehensive, employer-approved list of the best Boss Day gifts and ideas to celebrate your manager's awesomeness in 2023!
Want to become a better professional in just 5 minutes?
Page Contents (Click To Jump)
Boss Day Gifts
Best Boss Day Gift Ideas
"I want people to be afraid of how much they love me"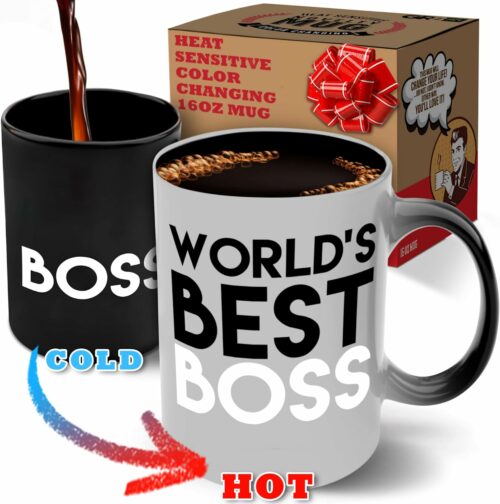 When it comes to finding the perfect boss day gift, mugs are always a popular choice. They are functional, affordable, and can be customized to suit any taste. Plus, there is something special about receiving a mug as a gift that makes it feel more personal than other items.
Why we love it: Whether you opt for a standard coffee mug or something more unique, your boss is sure to appreciate the thoughtfulness of this gesture. And on those days when the coffee just isn't cutting it, your manager will be reminded of your thoughtful gift – and of you.
Price: Varies by mug
Find it here:
"A bistro in a box for the boss"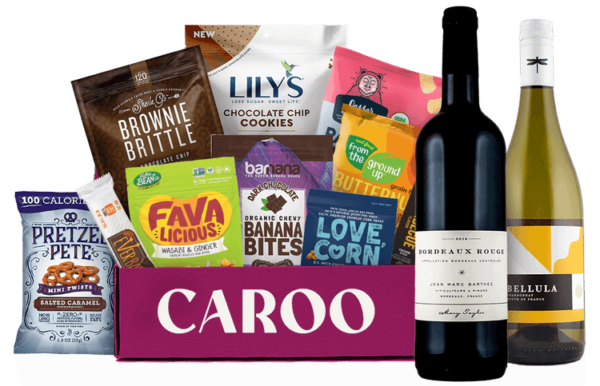 This charcuterie style snack box is perfect for bosses because there's a great chance they'll be entertaining at home or around the office. Besides, if they want to enjoy it by themselves, they're free to — after all, they make the rules!
Why we love it: Sips + Snacks includes fine wine and nutritious, delectable snacks for the much-needed pleasures it takes to balance out the hard work and responsibilities of being the boss.
Price: $63.95
Find it here: Sips + Snacks
"Keeping it cool and cooking with heat"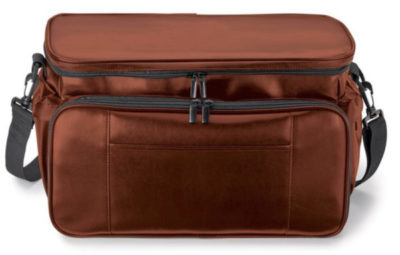 The Cooler & Barbecue Set is a cooler / zip-lock bag hybrid designed to hold twenty-four 355ml cans or a bottle of vintage wine for an outdoor picnic or feast.
Why we love it: This great Boss Day gift includes a 10-piece barbecue set (tongs, spatula, grill fork, steak fork, salt & pepper shakers, cutting board, grill mitt, bottle opener, and a steak knife) and the cooler itself is made of durable vinyl.
Price: $84.92 to $114.91
Find it here: Cooler & Barbecue Set
The Mentor Gift is the perfect Boss Day gift. This customizable print features elegant tree art and the John Quincy Adams quote, which reads: "If your actions inspire others to dream more, learn more, do more, and become more, you are a leader."
Why we love it: You can choose between paper, canvas, or metal prints for a supremely long-lasting, chic look. The Mentor Gift will serve as inspiration in the home office or hanging over their desk.
Price: $28+
Find it here: Mentor Gift
"For a luxe carry-on solution"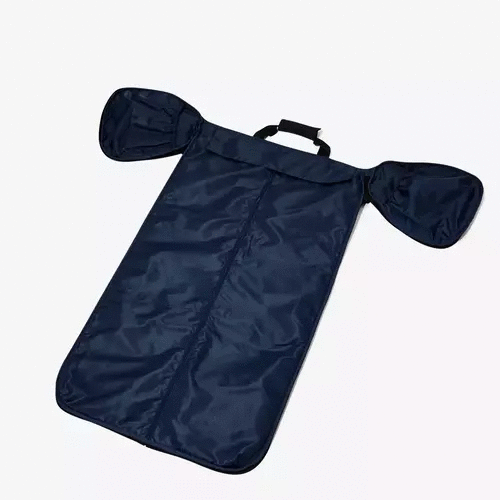 Destination is a cleverly designed two-in-one garment duffle bag that allows bosses to show up to business meetings, celebrations, and other big work events looking like a total boss.
Why we love it: Bosses and managers can simply place their fancy clothes to into the garment compartment, roll it into a duffel, and zip any other lose items and accessories inside. This TSA-friendly corporate gift is perfect for business trips and work vacations. From the water-resistant shell and reinforced loop for hanging clothes to the elastic pouches for accessories, the Destination is ideal for jet-setting bosses.
Price: $55
Find it here: Destination
Funny Boss Day Gift Ideas
"Because they will need it"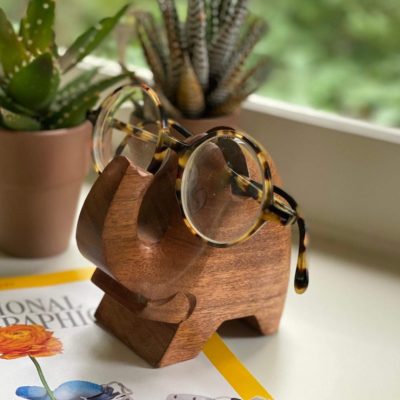 Managers have a lot to, well, manage. The last thing they should have to worry about is where their glasses are. The Elephant Eyeglass Stand is the perfect manager gift because it keeps their precious eyewear in a safe place with a super cute elephant!
Why we love it: This desk accessory is handmade from acacia wood. The best part about this boss day surprise is that it reminds your manager to always keep their eye on the prize. With their glasses on, most likely.
Price: $37.79
Find it here: Elephant Eyeglass Stand
As For Me and My Team, We Will Get Shit Done is a perspective planner for boss status sophisticated planning.
Why we love it: With 118 easy-to-remove white pages and ruled lines, this journal is perfect for taking notes and sketching out ideas on the move. After all, a boss is always strategizing — even on the go.
Price: $10
Find it here: As For Me and My Team, We Will Get Shit Done
365 Smartest Things Ever Said is an expertly curated collection of quotes from some of the brightest, funniest, and most interesting minds to have ever graced this planet!
Why we love it: This creativity-boosting book features hundreds of poignant, quirky, smart-as-a-whip quotes from writers, comedians, philosophers, activists, and high-achievers who left their mark on history. Your boss will enjoy wisdom from both the living and those before our time.
Price: $6.99
Find it here: 365 Smartest Things Ever Said!
"For fresh fragrances each month"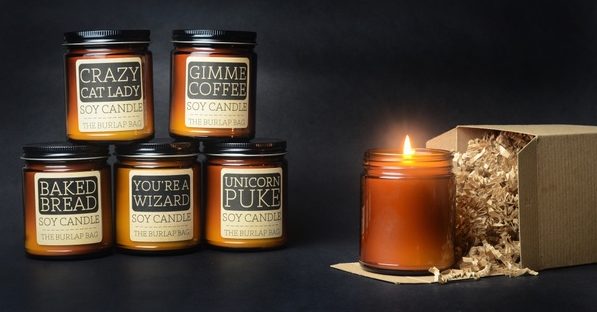 The Burlap Bag is the smell-good, feel-good subscription box to help your boss or manager keep their space zen as they continue to lead the charge!
Why we love it: This zen-centric monthly pack features funny-named scents, a soy candle, soy wax melt, room spray, or a combination of them all.
Price: $6.42 / mo
Find it here: The Burlap Bag
Unique Boss Day Gift ideas
"The work from anywhere boost"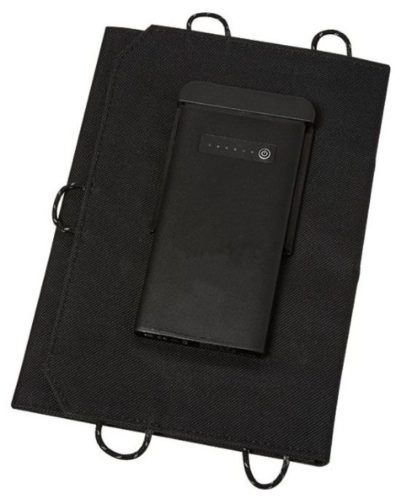 The TriFold Solar Charger is a 7-Watt folding solar panel for multi-device charging on-the-go! With a USB port, it can even charge other power banks while in use.
Why we love it: For many bosses, their business would be on life support if they lost touch for even a minute. With solar power energizing their devices, they no longer have to worry about that.
Price: $111.28 to $151.14
Find it here: TriFold Solar Charger
10. Unplugged Box
"For unwinding"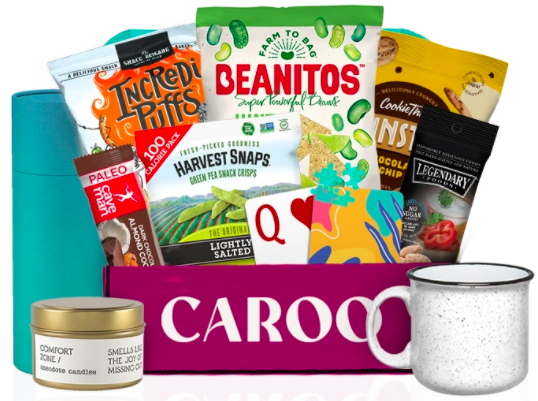 The Unplugged Box is a much-needed break in a box. Bosses can kick their legs up on their desk, unplug, and munch away!
Why we love it: This snack gift box includes a gradient puzzle, an enamel mug, a coffee and cedarwood candle, a deck of playing cards, and delicious health snacks.
Price: $59.95
Find it here: Unplugged Box
"Because even the boss has heroes"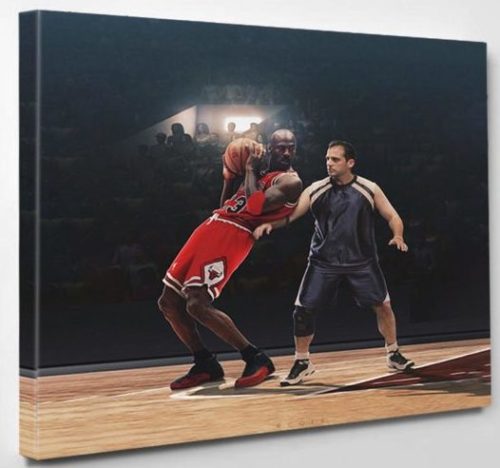 The Sports Poster is a pure cotton poster stretched over wood bars for picture perfect hanging.
Why we love it: Each print is hand-stretched and printed using long-lasting UV-based inks for durability and vibrance!
Price: $16.79+
Find it here: "Two Michaels" Poster
Every boss deserves to chill out, right? The On-The-Go Hammock is the perfect relaxation gift for hardworking executives and managers.
Why we love it: This heavy-duty nylon and polyester hammock is travel-friendly and great for corporate getaways, a solo hike along the Appalachian Trail, or wherever it is that your boss' wanderlust leads them.
Price: $40
Find it here: On-The-Go Hammock
Personalized Boss Day Gifts
"Conscious cuisine in a box"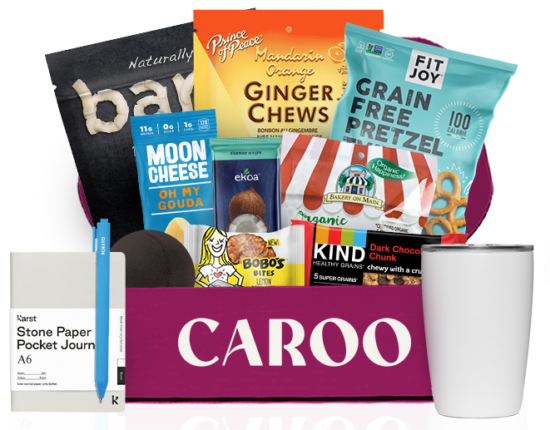 The Mindfulness Box is the supreme work life balance care package for high achievers and hustlers.
Why we love it: This corporate gift box comes with a MiiR 20oz Tumbler for constant hydration, a pocket journal and gel pen for note-taking and journaling, better-for-you snacks for energy and delicious flavors, and a stress ball for chilling out!
Price: $59.95
Find it here: Mindfulness Box
The Great Book of Wine is a great manager gift for wine lovers and aspiring connoisseurs!
Why we love it: This Bacchanalian-inspired tome was written on a copywriter in 1982, so it has the type of vintage aesthetic you'd want to match your vintage wines.
Price: $30
Find it here: The Great Book of Wine
"Because a boss gets everything custom"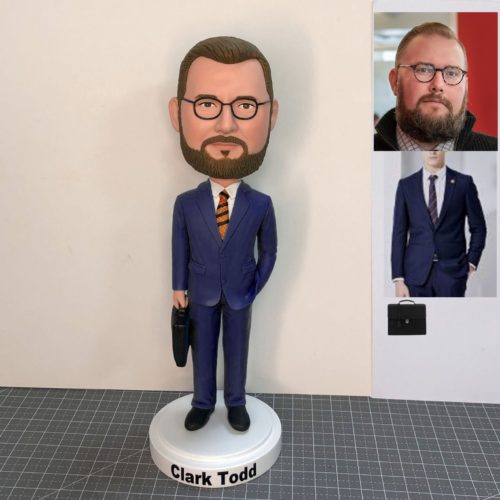 The Custom Boss Bobblehead is a way of giving your boss a big head without them getting a big head in real life! Each bobblehead is handmade by referencing a photo of the boss or team member.
Why we love it: Made from non-toxic polymer clay, every bobblehead can even be customized down to the exact type of clothing you want the person wearing.
Price: $79.90+
Find it here: Custom Boss Bobblehead
Your Name Here is the custom book in which pages can be folded to spell any word. Pick a name, a word, a place, or even design it with a code that only your boss will understand!
Why we love it: The book is made with the Times New Roman font or Helvetica if desired. The important thing is that the customization will make your boat feel special. As a bonus, each book is made from recycled books.
Price: $50+
Find it here: Your Name Here
Luxury Corporate Boss Day Gift Ideas
The Smart Diffuser Lamp is a rechargeable cordless charger that dual-functions as a diffuser. All the head of the company has to do is add essential oils, turn on the light, and the fragrance will spread around the area!
Why we love it: Comprised of walnut wood, copper, and frosted acrylic, the Smart Diffuser Lamp boasts three dimmer settings, a rechargeable battery, and enough battery life range to last about half a day.
Price: $30
Find it here: Smart Diffuser Lamp
"Happy snacking!"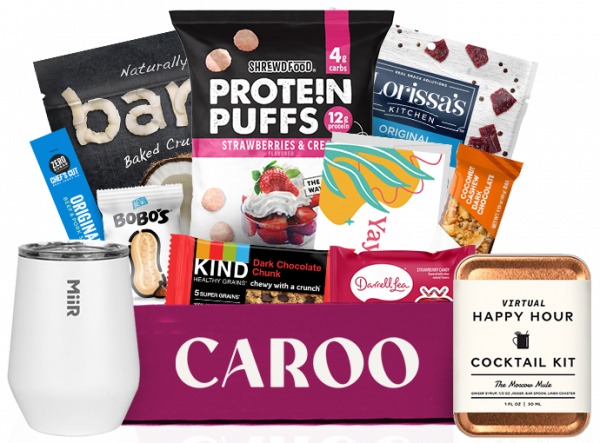 The Happy Hour Box is a fun-filled care package for partying like it's 1999.
Why we love it: This virtual happy hour box is a great gift box to celebrate your boss on any occasion. It comes with a 12oz wine tumbler, a W&P cocktail kit, a party horn, a greeting card, and nutritious snacks.
Price: $59.95
Find it here: Happy Hour Box
"The names boss, your boss"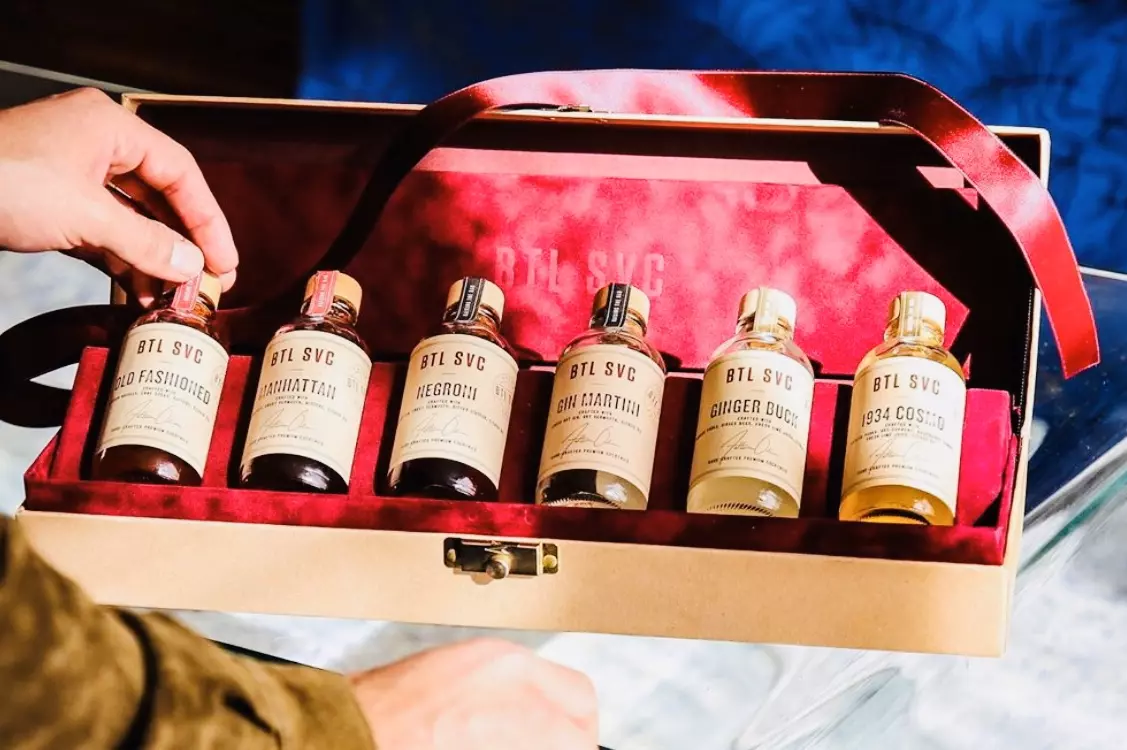 The 6 Bottle Collections are the perfect gift for the suave executive at your company. Whether they want to drink like James Bond, a person closing the deal, or simply celebrate a job well done, this alcoholic gift box will do just the trick.
Why we love it: You can pick between the Dutch, the Original, the Bonded, the Gold, the Silver, the Summer, or the Spicy. The contents of each collection include a combination of negronis, gin martinis, Manhattans, ginger bucks, cosmos, matadors, and spicy maids.
Price: $110
Find it here: 6 Bottle Collections
The Artisan Board is the outrageously awesome food gift box for managers, leaders, and execs. This artisanal spread is sustainably-sourced and artfully curated.
Why we love it: This Boss Day gift or retirement gift for bosses (depending on the occasion), comes with caramelized onion crisps, olive and herb bread dip, pepper-infused balsamic vinegar, California pomegranate-infused balsamic vinegar, spicy cheese straws, a maple wood serving board, and a teak wood spreader.
Price: $105
Find it here: Artisan Board
Healthy Boss Day Gift Ideas
"When life is hitting hard, hit back"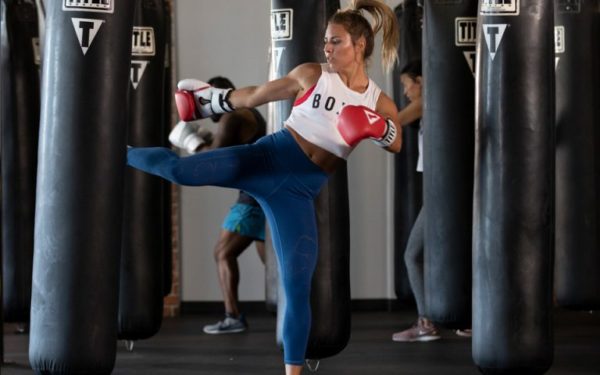 Does your boss kick serious butt in business? Give them a chance to kick butt in the gym!
Why we love it: This package of kickboxing classes will get your boss in serious or even better shape than they already were.
Price: Talk to Blueboard for a custom quote here
Find it here: Kick Yourself Into Shape
"Sweet treats, eats, and premium coffee"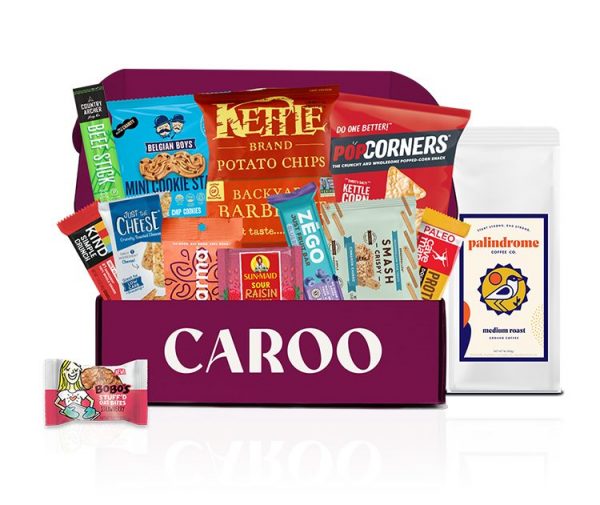 Snacks + Coffee Box is the 12-snack food gift box for managers and their teams!
Why we love it: For every box purchased, Caroo helps provide meals to struggling families via Feeding America. Plus, the Snacks + Coffee Box features chips, sweets, bars, jerky, and of course, premium blend Palindrome Coffee.
Price: $43.95
Find it here: Snacks + Coffee Box
The Healthy Gift Basket is an assortment of delicious foods, treats, and healthy goodies for helping your boss or team leader stay on top of their A Game!
Why we love it: This gift package includes a mixed nut crate, a wooden fruit bowl, an eco-friendly wooden tray, and much more. Oh, and did we mention exactly how incredible some of the flavors are? The Healthy Gift Basket features chili con lemon pistachios, roasted almonds, glazed pecans, fruit and nut mix, salt and pepper cashews, and light walnut mix. Not to mention, Mediterranean apricots, mango slices, and California yellow peaches and dates, sour kiwi, prunes, and plums.
Price: $65
Find it here: Healthy Gift Basket
"To float on"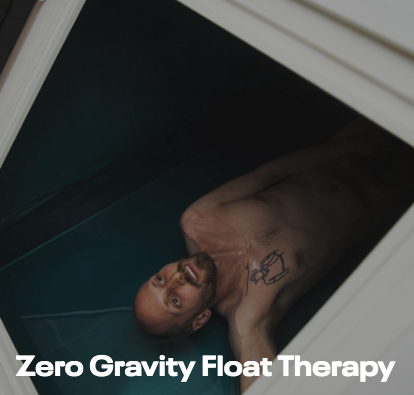 Even professional athletes, from Lebron James to Tom Brady, are all about zero gravity therapy these days!
Why we love it: The Zero Gravity Float Therapy is a session designed to optimize feelings of relaxation and recovery. The idea is that without anything else weighing on them — since they're literally weightless — they'll be free to just float with nothing but their thoughts.
Price: Talk to Blueboard for a custom quote here
Find it here: Zero Gravity Float Therapy
---
Boss Day Activities
In-Person Boss Day Activities
"Because they've survived the corporate life…"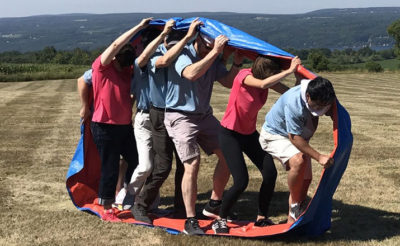 Corporate Castaways is an outdoor team building activity for groups to break into teams and tackle Survivor-style challenges!
Why we love it: Each group can pick their own tribe name and design their own flag. Tribes have to complete as many events as possible before the clock winds down to zero and the winning team earns the title of the Corporate Castaway Champions!
Find it here: Corporate Castaways
A Custom Brewed Beer Tour is an all-inclusive, beer-centric experience set in a number of cities around the United States.
Why we love it: As for the tour itself, it combines beer expertise, history, delicious food, and unparalleled behind-the-scenes at the top breweries in the nation.
Find it here: A Custom Brewed Beer Tour
"All hands-on deck for the boss"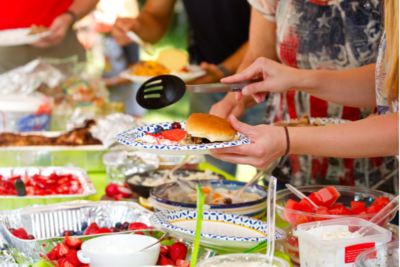 Potluck Party is the perfect way to bring everyone in the office together one dish at a time!
Why we love it: With each colleague contributing their own special dish, the Potluck Party is the ultimate outside-of-work event for combining talents in honor of the boss. To top it off, ask your boss to give a speech or have everyone on the team say something kind about the boss.
Find it here: Potluck Party
"For office shenanigans"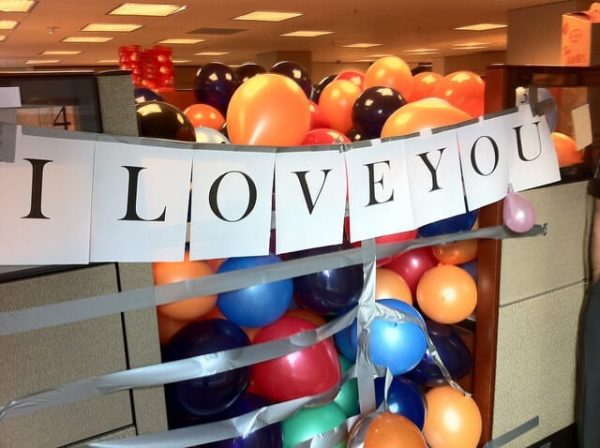 Prank Your Boss is a solid idea to lighten your boss' mood; something they might need considering the old adage — heavy is the head which lies the crown.
Why we love it: A properly executed Boss Day prank is a great way to add cheer and laughter to the office. If you're short on ideas, look no further than the classic collection of pranks Jim did to Dwight. While some might take it a bit too far, putting a stapler in Jello or something along those lines should do just the trick.
Find it here: Prank Your Boss
Virtual Boss Day Activities
"Every leader needs divine wisdom"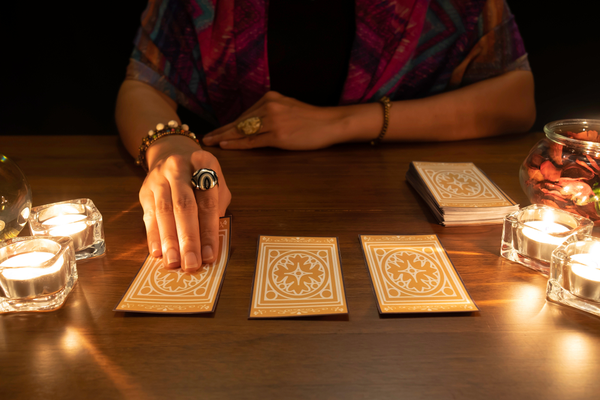 Long ago, kings and queens consulted oracles and soothsayers for a glimpse into the future. Now, you can give the head of the company the same chance to see the future with a Virtual Tarot Card Reading.
Why we love it: A Virtual Tarot Card Reading can be done from the comfort of home, the office, or anywhere, really. Let your manager see into the past, the present, or the future to inform their decisions in the here and now.
Find it here: Virtual Tarot Card Reading
"For friendly competition"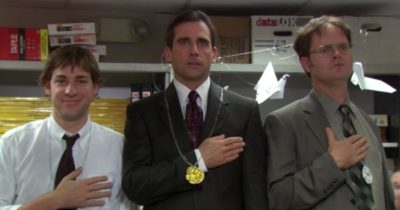 Virtual Office Olympics pits employees against each other in Olympic type events and online trivia. But hey, who says the boss can't get in on the action?
Why we love it: Team members hustle to beat the clock and gain points in the race to the Gold Medal!
Find it here: Virtual Office Olympics
"To share a laugh"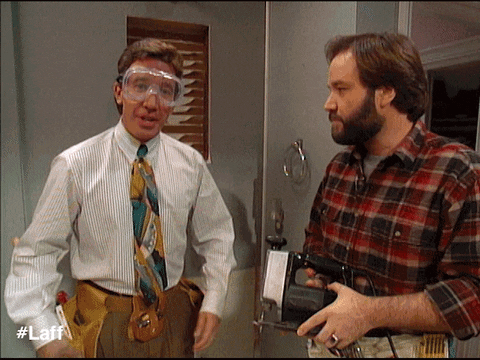 Virtual Improv & Comedy is the gut-busting good time every boss deserves!
Why we love it: Laughter On Call offers virtual and in-person comedy to boost wellness and morale. A team of comedians bounce jokes off each other and provide interactive humor to help your team bond.
Find it here: Virtual Improv & Comedy
"To turn your boss into a sommelier"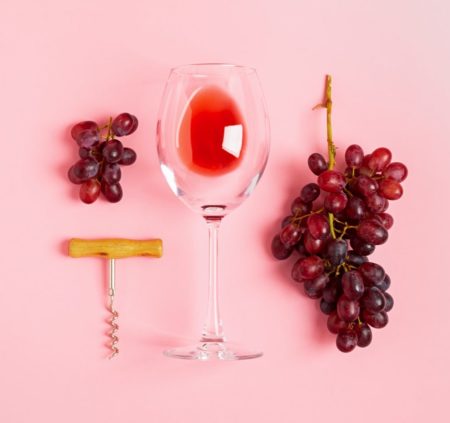 Virtual Wine Tasting Party is the connoisseur experience for bosses that allows them to smell, taste, and savor a variety of wines like a true sommelier.
Why we love it: Each tasting is followed by a question and answer session to help participants deepen their knowledge of wine.
Find it here: Virtual Wine Tasting Party
Pro-Tip: Give a shout-out to your boss on your company's recognition platform like Nectar.
---
Boss Day Games
In-Person Boss Day Games
"For adrenaline-pumping adventure"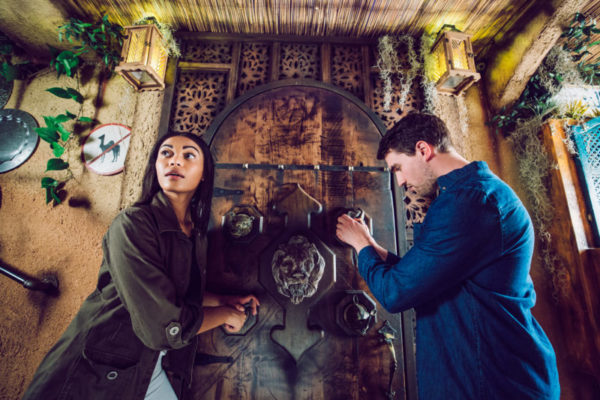 The Escape Game is an hour-long action-packed adventure based around a number of exciting themes!
Why we love it: These highly interactive experiences range from a classic art heist to escaping from a 1950's deep space prison. Uncover clues, solve puzzles, and finish the mission in record time with your team.
Find it here: The Escape Game
"It's all fun and games"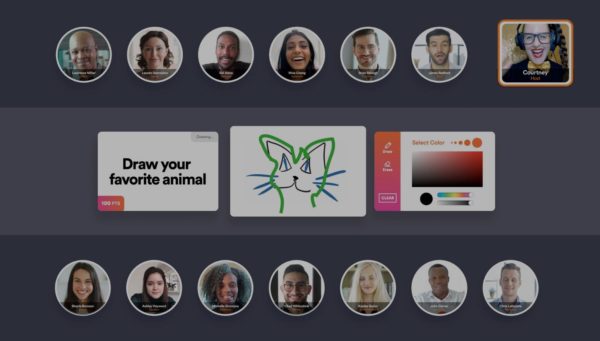 The Game Show is led by a vivacious host and lasts two wildly fun-filled hours!
Why we love it: The Game Show is a combination of "Not So Newly Wed," "Minute to Win It," and "Family Feud" — all of which are especially entertaining when put together in this riot of a format.
Find it here: Game Show
"For relaxing fun in the sun"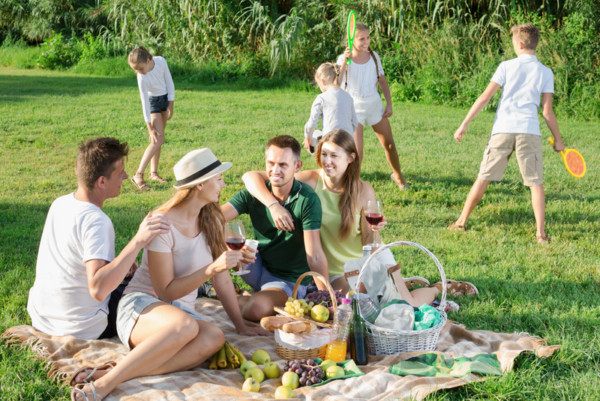 Work isn't always a walk in the park, but who says you can't turn it into one every now and again. Picnic Party Games is an outdoor activity for groups of any and all sizes.
Why we love it: From barbecues and company picnics to photo and video challenges, bosses and teams will each enjoy every minute of Picnic Party Games!
Find it here: Picnic Party Games
"To find the next Office American Idol"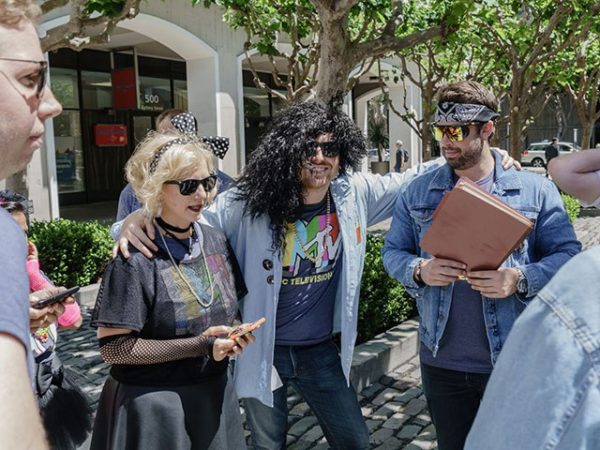 Perhaps your boss has imagined taking the stage by storm? Now's the chance!
Why we love it: The Music Video Game gives them the chance to play the part of Prince, Elton John, or whoever it is they decide to mimic on stage. After all, who doesn't dream of being a rock star?
Find it here: The Music Video Game
Virtual Boss Day Games
"For a classic memory"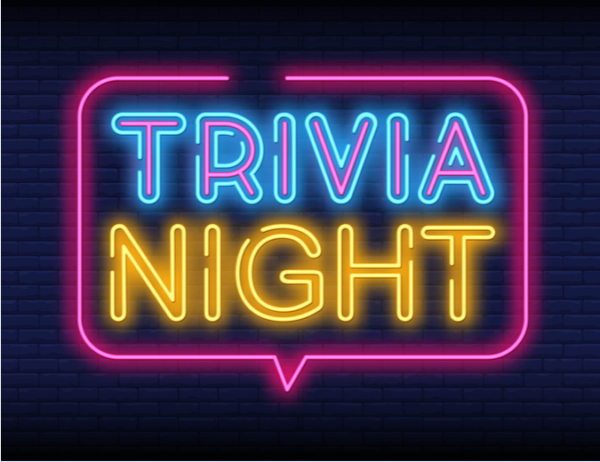 Virtual Classic Trivia is a live virtual event hosted on Zoom where contestants compete against each other for four rounds of quizzes!
Why we love it: Participants can even get extra points for funny and sassy answers as they answer questions in the realm of history, sports, pop culture, and geography.
Find it here: Virtual Classic Trivia
"A team building triumph"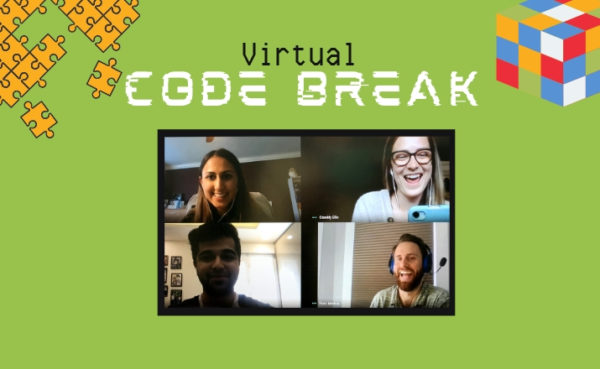 Virtual Code Breaker is the problem-solving team building activity for bosses and their teams!
Why we love it: Coworkers, bosses, and managers can participate from anywhere in the world via video conferencing on Outback's one-of-a-kind tech. Teams work to solve riddles, puzzles, and answer trivia questions.
Find it here: Virtual Code Breaker
"For clue hounds"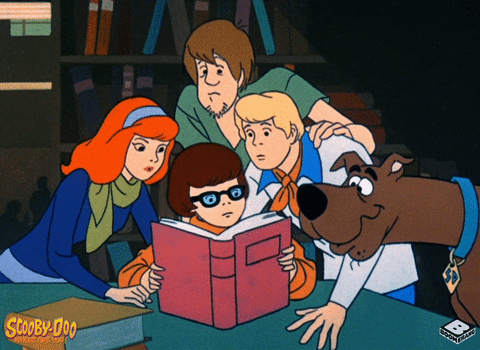 Murder Clue Mystery is an online collaboration game that allows teams to work together to uncover who is behind the deadly string of murders!
Why we love it: This team building activity ensures everyone can get in on the crime-solving fun no matter the location. Whether the boss is retiring or is still hard at work, they could certainly use the entertainment. The case will be solved via videoconferencing with employees broken into teams to examine clues, analyze case files, and unleash their inner Sherlock Holmes.
Find it here: Murder Clue Mystery
"Master mixology for a master manager"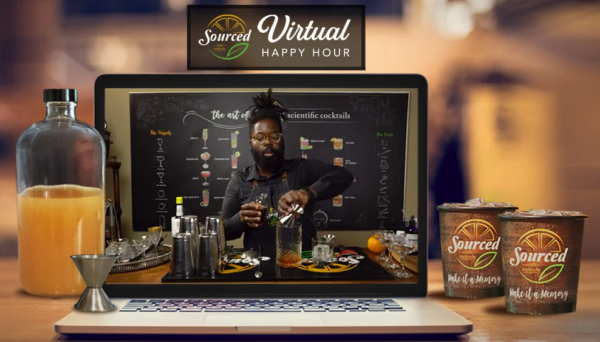 Virtual Happy Hour is the custom cocktail experience delivered straight to your boss' door!
Why we love it: Each Virtual Happy Hour comes with ingredients and a demonstration in which professional mixologists teach the secret to making the perfect cocktail.
Find it here: Virtual Happy Hour
---
People Also Ask These Questions About Boss Day Gifts And Ideas
Q: What are some good ways to celebrate Boss Day in 2023?
A: Some good ways to celebrate Boss Day in 2023 can be based around gifts, activities, or a mix of both. One thing to consider is that part of the office may work remotely, so it's good to try to find options that accommodate them as well.
Q: What should I send my manager for Boss Day?
A: You should send your manager a custom, personalized, or at least, a thoughtful gift for Boss Day. Go beyond sending a coffee mug or a gift card.
Q: What is an appropriate boss day gift?
A: An appropriate Boss Day gift is anything that makes your boss smile or helps them perform even better at their job.
Q: How do I order boss day gifts?
A: You can order Boss Day gifts on a variety of sites, but it's best to order them from sites that specialize in custom experiences, gifts, and activities.
Q: How much should I spend on a boss day gift?
A: A Boss Day gift could range anywhere from $25 to a few hundred dollars.
Q: How can I find impressive boss day gifts?
A: Finding impressive Boss Day gifts is most easily done by sorting through lists of best gift ideas.
Q: What are some thoughtful boss day activities?
A: A thoughtful Boss Day activity will generally revolve around what your manager likes to do. Tapping into your boss' or manager's interests is a surefire way to give them an experience they will truly appreciate.