You pack outfits designed to suit your travel destination, so why not do the same thing with your snacks? After all, you wouldn't wear the same thing in the mountains as you would on the beach.
To help make your travel snacking experience as specific to your trip as your outfits, we put together a list of healthy travel snacks suited for a variety of destinations and activities.
These wholesome travel snacks are easy to pack and eat, and we hope they add a little something to your travel experience. Bon voyage!
Travel Destination: The Lake
Want to become a better professional in just 5 minutes?
1. SeaBear Ready-To-Eat Wild Salmon
Salmon captures the spirit of your lake adventure, and it's also packed with good-for-you nutrients, including omega-3 fatty acids, that will keep you energized for long days of swimming and sunning. SeaBear makes salmon snackable by packing it into convenient pouches that are perfect for travel snacking.
2. Roasted Pine Nuts
The fresh, herbaceous air of your lakeside retreat demands fresh, herbaceous flavors to snack on. These roasted pine nuts from Healthy Recipe Ecstasy feature the nuanced flavors of thyme and parsley, and they serve up magnesium, zinc, and vitamin E to make you feel good.
3. BareSnacks Apple Chips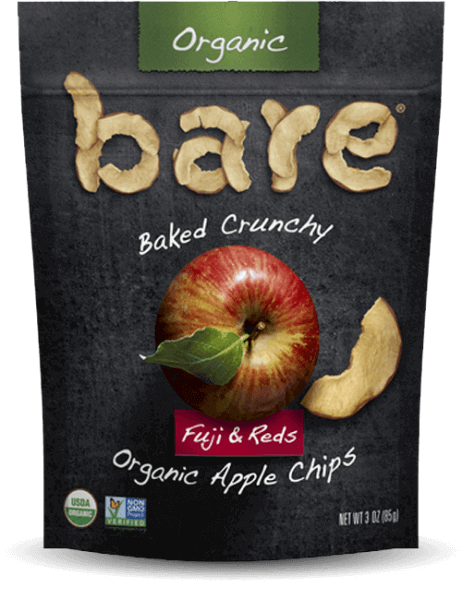 These wholesome apple chips help you get your daily apple fix when you're on the go. Toss a few bags of bare in your suitcase so you can enjoy the flavor of fresh apple slices without worrying about browning or refrigeration.
4. Incredi-Puffs
Bring on the jet skis and the parasailing! Incredi-Puffs (available in a flavor for any craving) are incredibly light and incredibly flavorful. They satisfy your hunger without weighing you down, so you can be free to swim, jump, float, and play.
5. Field Trip Turkey Jerky
You can't weigh down your boat with heavy snacks! Choose a snack that packs a lot of satisfying nutritional oomph into a lightweight, protein-rich package that will annihilate any hunger pangs that strike mid fishing trip. Bring Field Trip turkey jerky on all your lakeside excursions.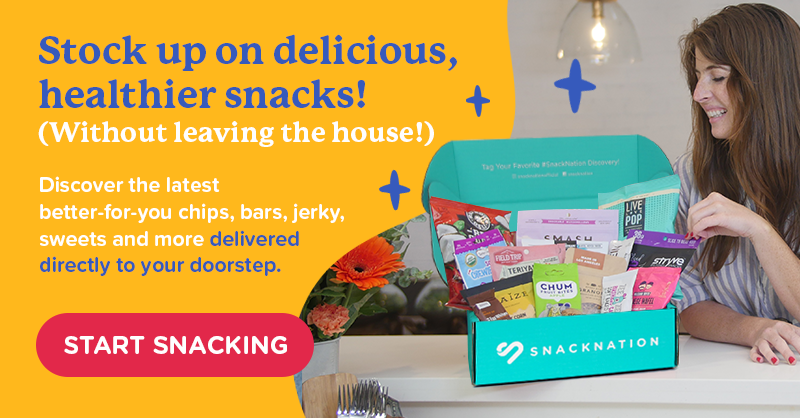 6. Pistachios
Snack on some in-shell pistachios to keep your hands busy while you spend hours listening to soft lake waves lapping on the rocky shore. While you're relaxing and snacking, you'll also be getting a champion dose of protein and fiber.
7. Ginger Root Thrive Bites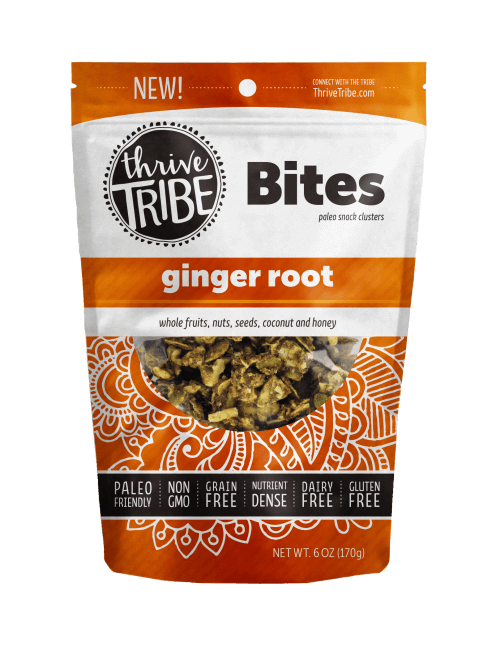 Thrive Bites provide serious nutrition in a convenient little bite, so you can get your snack on and get back to your lakeside activities in no time. Munch on them when your friend takes over rowing or when there's a lull in your cornhole game.
8. Popcorn
Light and airy popcorn is the perfect way to satisfy your snacking tendencies while keeping yourself looking svelte in that swimsuit you'll be living in at the lake.
9. In-Shell Sunflower Seeds
Packed with heart-healthy selenium, in-shell sunflower seeds make the perfect snack for those lazy lake days. You could pound a few bags of potato chips in a few hours, or you could spend the same amount of time slowly munching on some healthy in-shell seeds.
Travel Destination: The Beach
10. Seaweed Snack Roll-Ups
Grab your favorite packaged seaweed snacks, rice, and veggies and roll up some nutritious snacks that will become a beach-house favorite and a healthy vacation staple for years to come. Get the recipe from Veggies Don't Bite.
11. GimMe Organic Seaweed Snacks
If you don't have time to turn seaweed snacks into the roll-ups above, then eat seaweed alone from GimMe Snacks for a super light and nourishing snack that will make you feel at one with the sea. One serving of these mineral-rich beach snacks has only 25 calories. Does that even count?
12. No-Bake Coconut Crack Bars
Blame it on the smell of sunblock or those gorgeous tropical trees, but whatever the reason, it's a universal truth that coconuts and beaches belong together. These sweet coconut treats from Chocolate Covered Katie are packed with nutrient-dense coconut, and they're super easy to make.
13. Dried Mango
Available at any grocery store, healthy dried mango will make the perfect mid-afternoon snack when you're lounging on the beach. It won't fill you up, it has fresh and satisfying flavor, and it has plenty of natural sugar to give you energy until sunset.
14. Stretch Island Fruit Leather
These fruity strips each contain 1/4 cup of real fruit. Throw them into your beach bag for a quick, healthy, and satisfying snack that's also beachbody friendly.
15. Lemon Macadamia Nut Cookies
Beach trips require fresh island flavors that taste right at home in the sun and the sand. These nutty, lemony cookies by Cotter Crunch cover everything we look for in a beach snack. They're a little sweet, super refreshing, and vegan.
16. Macadamia Nuts + White Chocolate + Dried Bananas
Trail mix is a thing, so why not beach mix? Just toss your favorite beachy flavors into a bag for some healthy anytime snacking. We love the combination of white chocolate, manganese-rich macadamia nuts, and crispy dried bananas.
17. Plantain Chips
The salty, tropical flavor of plantain chips just seems to belong on a beach. Plus, plantains are packed with vitamin C and vitamin A to make you feel good. Snack on plantain chips all day or serve them alongside some healthy grilled fish to make a beachy side dish.
We recommend barnana's new line of plantain chips.
18. The Real Coconut Tortilla Chips
Add some beachy flavor to your average chips and salsa by swapping your standard corn chips for some subtly sweat, tropical coconut-flour chips.
19. Hawaiian Luau BBQ Kettle Style Potato Chips
Whether your beach trip takes you to Hawaii or not, these luau potato chips need to make an appearance on your trip. They pack all the flavor or a real luau into a convenient bag, and they're kettle cooked in healthy oils, following the Hawaiian tradition. You do not have to be in Hawaii to eat and party like a Hawaiian, especially when you have these chips on hand.
Travel Destination: The Mountains
20. Clif Bars
Even if you're not rock-climbing like the dude on the famous Clif Bar wrapper, you can still enjoy one of these bars on your mountain journey. These bars are packed with rolled oats and soy protein, and they're designed to provide lasting energy for a variety of adventures.
21. Chukar Cherries Dried Rainier Cherries
With no sugar added, these dried organic Rainier cherries capture all the crisp sweet flavors of mountain air. (We know you'll be getting enough of that on your mountain adventure, but these cherries make one awesome anytime snack.) They're filled with fiber and natural sugar for lots of energy.
22. Moon Cheese
If you're a cheese lover, then you've probably daydreamed of a cheese that doesn't require refrigeration, a cheese you can take anywhere. Meet Moon Cheese. The manufacturers developed a process to remove the moisture from cheese. They packed the delicious result into a handy package that lets you eat cheese anywhere.
If you ever go to the Moon, you could probably eat this snackable cheese there, too.
23. Thunderbird Cacao + Hemp + Walnut Bar
These vegan, grain-free bars taste like adventure. They're packed with rich cacao, earthy hemp seeds, creamy coconut, and a burst of mint. They taste a bit like a powerhouse brownie, and they'll keep you energized whether you're traveling up or down a mountain or just sitting by the fire.
24. That's It! Bean and Pea Bar
We love how the world is embracing the savory protein bar! The name of these bars says everything you need to know to be sold on this snack. Each one is packed with high-protein beans and peas—that's it!
That's It bars are gluten-free and non-GMO. They'll give you hours of energy that only sets you back 90 calories. We recommend them for a pre-hike or mid-mountain snack.
25. 5-Minute Peanut Butter Energy Bites
A quick visit to any grocery store (or the general store) will get you all the ingredients you need to make these tasty energy bites from Ambitious Kitchen. They travel well, so you can throw them in your bag for a quick pick-me-up when you've halfway up your summit.
And of course, they only take 5 minutes to make, so you can have your snack packed and ready to go before your friend gets out of the shower.
26. Justin's Classic Almond Butter Packets
Justin's almond butter packets are pure goodness in a pouch. Healthy high-protein almond butter will help you power through your day. Plus, these handy little packs won't weigh down your bag or your body. Spread the almond butter on some apple chips or just eat it alone—we won't judge.
27. Barnana Original Banana Bites
These awesome travel snacks are made from bananas and nothing else. They're perfect when you're craving sweets, and they provide an invigorating jolt of potassium.
28. HannahMax Original Cookie Chips
Mountain living leaves no time for baking cookies. If a cookie craving strikes when you're enjoying the wonders of nature, then reach for these handy Cookie Chips. HannahMax Cookies combine the convenience of a chip with the wholesome, comforting flavor of Grandma's cookies.
They're made of fresh butter, cage-free eggs, and cane sugar. One serving has just 130 calories.
29. Made in Nature Kale Chips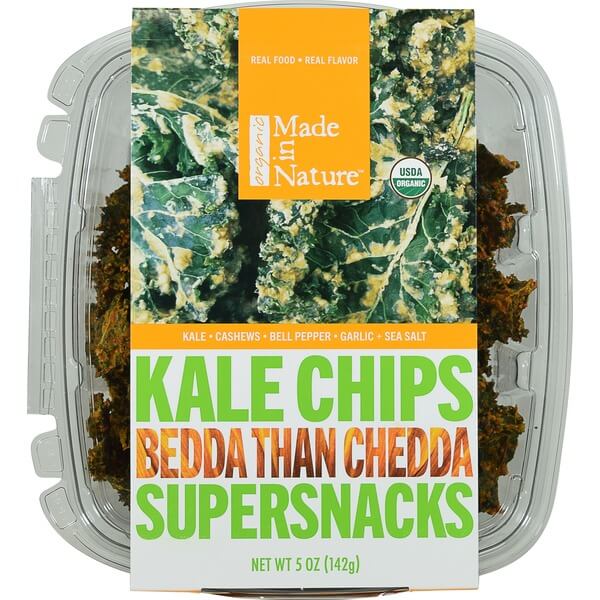 If you're camping in the mountains, you might be missing your usual daily salads. Get your kale fix with Made In Nature Kale Chips, available in lots of tasty flavors. The chips pack all the benefits of kale into a convenient package that can survive in your car or the bear locker.
Travel Destination: A Road Trip (aka The Car)
30. DIY "Road Mix" formula
Now that we've tried trail mix and beach mix, it's time to give "road mix" a chance. To make it, we recommend combining one dried bean or legume, a whole grain, a protein-rich nut or seed, and a fruit. We love dried chickpeas, granola, pumpkin seeds, and blueberries.
31. Dried Wasabi Peas
Available in the bulk-food section of most grocery stores, healthy dried wasabi peas are perfect for car rides because the extreme flavor of the wasabi keeps you from overdosing on your snack, even as the monotony of winding roads has you munching endlessly.
32. Dried Edamame
Crispy dried edamame makes a satisfying and healthy stand-in for potato chips. Edamame is full of protein and fiber to sustain you on long car rides. You can find it at any grocery store, or you can even roast it yourself.
33. Carcorn (Popcorn for the Car)
Popcorn is the perfect on-the-road snack. You can eat cups of the stuff and that's okay, because a serving size of popcorn is usually about 3 cups. Popcorn is light, and it provides a huge amount of crunchy fun in a minimal calorie package. Make you "carcorn" stand out by trying a fun recipe, like this sweet-and-spicy wasabi version from Kitchen Confidante.
34. Healthy Homemade Lollipops
When you were a kid, did your parents give you lollipops when you went on family road trips? Maybe they were just trying to keep you quiet, but wasn't eating the lollipops still a fun and delicious experience?
Snack on the Food Network's healthy versions of the classic lollipop, made with fresh citrus zest, to keep your taste buds busy while you're on the road.
35. Healthy Homemade Fruit Gummies
Healthy fruit gummies are super satisfying to chew when you get stuck in that traffic you forgot to navigate around. These better-for-you gummies from A Side of Sweet feature wholesome honey and fruit or vegetable juice, so you don't have to feel guilty about eating them.
36. Healthy Homemade Hard Candy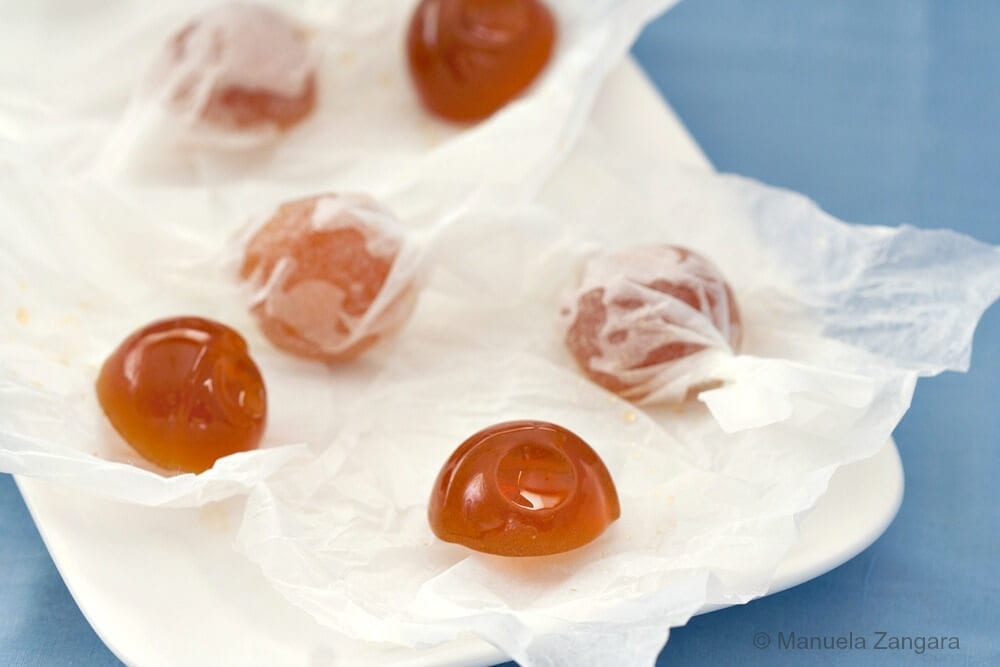 Hard candy is another boon for long car rides. Hard candy lasts forever, and it's pretty much made for relieving stress and boredom. This hard candy recipe from Manu's Menu includes honey and lemon juice.
37. Pamela's Oat Blueberry Lemon Whenever Bars
These gluten-free bars combine oats, chia seeds, and tasty coconut sugar into a snack you can eat any time you want, even when you've been driving for so long, you really can't remember whether it's time for breakfast, lunch, or dinner.
Travel Destination: The Great Outdoors (aka Campsite)
38. Healthy S'mores Bars
Camping and s'mores? It's predictable but totally necessary. The surprise here is that you can make better-for-you vegan s'mores bars to get your chocolatey, mallowy, graham-cracker fix. These bars from the Conscientious Eater feature whole-wheat flour, oats, and vegan marshmallows.
39. Country Archer Hickory Smoke Turkey Jerky
This jerky packs the magic smells and flavors of camping into a healthy snack filled with clean protein. Country Archer turkey jerky provides you with plenty of energy for chopping wood, building fires, pitching tents, and so much more.
40. Healthy Chex Mix
You might not be in the Scouts anymore, but the snacks of your childhood camping trips are as good as they ever were. This mix recipe from Simple Roots Wellness puts an adult spin on your favorite snack by combining healthy coconut, dried cranberries, wholesome walnuts, and rich molasses.
41. Sinless Samoa Balls
Eat Bird Food's lightened-up version of a quintessential camping treat features dates, almond butter, and coconut, so you can get your fix of the summertime camping flavors you crave without all the calories.
42. AgStandard Ranch Almonds
Big-on-flavor ranch smoked almonds are perfect for satisfying those inevitable real-food cravings that spring up during camping trips. Plus, lean, protein-rich almonds will leave you feeling much better than any ranch dip ever did.
43. Forager Project Wasabi Greens Pressed Vegetable Chips
Camping is all about getting back in touch with nature. We don't recommend foraging for yourself unless you know what you're doing, but we do recommend snacking on the Forager Project's Wasabi Greens Pressed Vegetable Chips. You can practically taste the nature in these chips, which are packed with cucumber, kale, spinach, and more.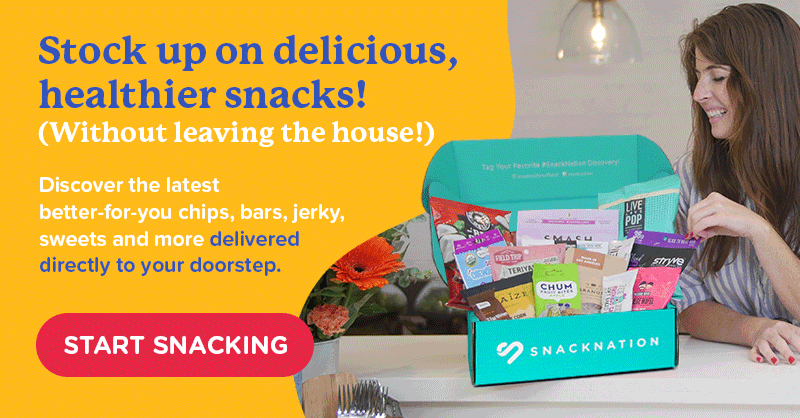 44. Smashmallows
A healthy marshmallow that's designed for you to snack on shamelessly? Yes, it does exist. Smashmallows are made with organic sugar and they're gluten-free. Plus, many of the flavors have only 80 calories per serving.
45. Rosted Actually Spicy Crunchy Lentils
Rosted's packaged crunchy lentils do something we've been yearning to do for years—make lentils snackable. These roasted lentils are low in calories and high in protein and fiber, making them the perfect clean snack for any kind of camping excursion.
46. Healthy Nut/Seed Butter Sandwiches
Give your favorite lunch-box sandwich a healthy shake-up that will fuel your high-energy camping vacation. Just swap out boring white bread for some seeded, whole-grain goodness; we're talking about the kind of bread with chunks.
Then choose your favorite unsweetened nut or seed butter and trade in sugary jelly for some naturally sweetened jam, sliced fruit (like bananas, strawberries, and figs), or even carrot slices.
47. Terrasoul Superfoods Organic Medjool Dates
These organic, non-GMO dates have the kind of natural fruit sugar your body can turn right into energy. Snack on a few during a biking excursion for a quick energy boost. These powerhouse fruits also contain potassium and iron.
48. Annie's Homegrown Organic Honey Graham Crackers
Even if you're not planning to make s'mores on your camping trip, you've gotta have some graham crackers. And if you've gotta have some graham crackers, you better make sure they're the healthy kind. Annie's Organic Honey Graham Crackers are made with organic wheat flour, so they contain 8 grams of whole grains.
49. Quinn Popcorn Popping Kernels
Light, plant-based, and 100% natural, popcorn is a great choice when you need a healthy snack. Quinn makes the finest popcorn available, and you can use their wholesome popping kernels, foil, and few simple ingredients to make fresh, whole-grain popcorn over the campfire.
50. Bear Real Fruit YoYos
The cute bear on the package of these real-fruit snacks fits the camping theme perfectly, but that's not the only reason these healthy snacks are perfect for camping. Each fruit YoYo is made with real fruits and vegetables, has no added sugar, and gives you one of your recommended five servings of fruits and vegetables a day.
They also pack and store well—a major bonus.
What's your favorite travel snack? Let us know in the comment section below!
(PS – Be sure to join our Dollar Snack Club and get 6 delicious & healthy snacks for only $1!)
Additional Resources: