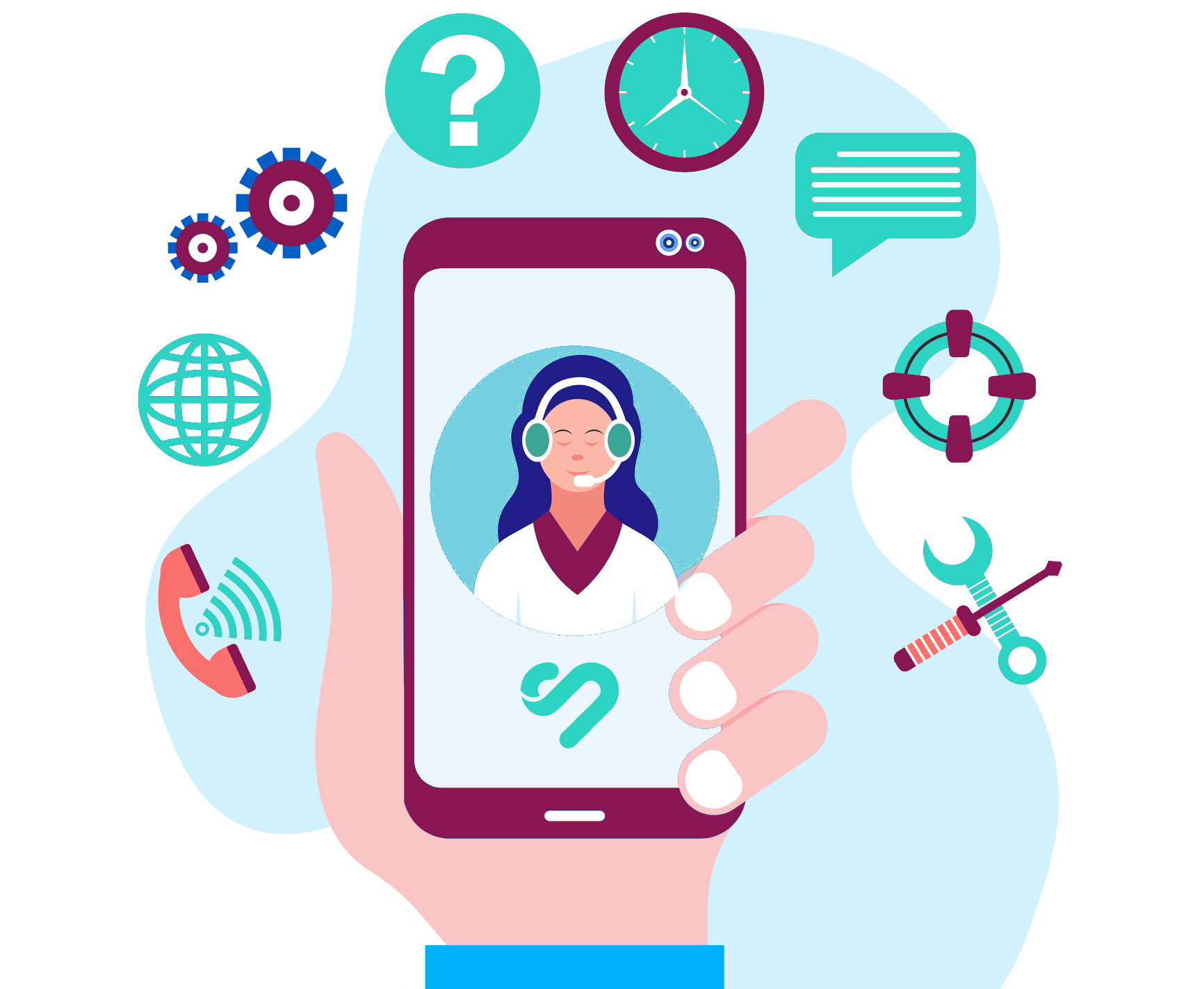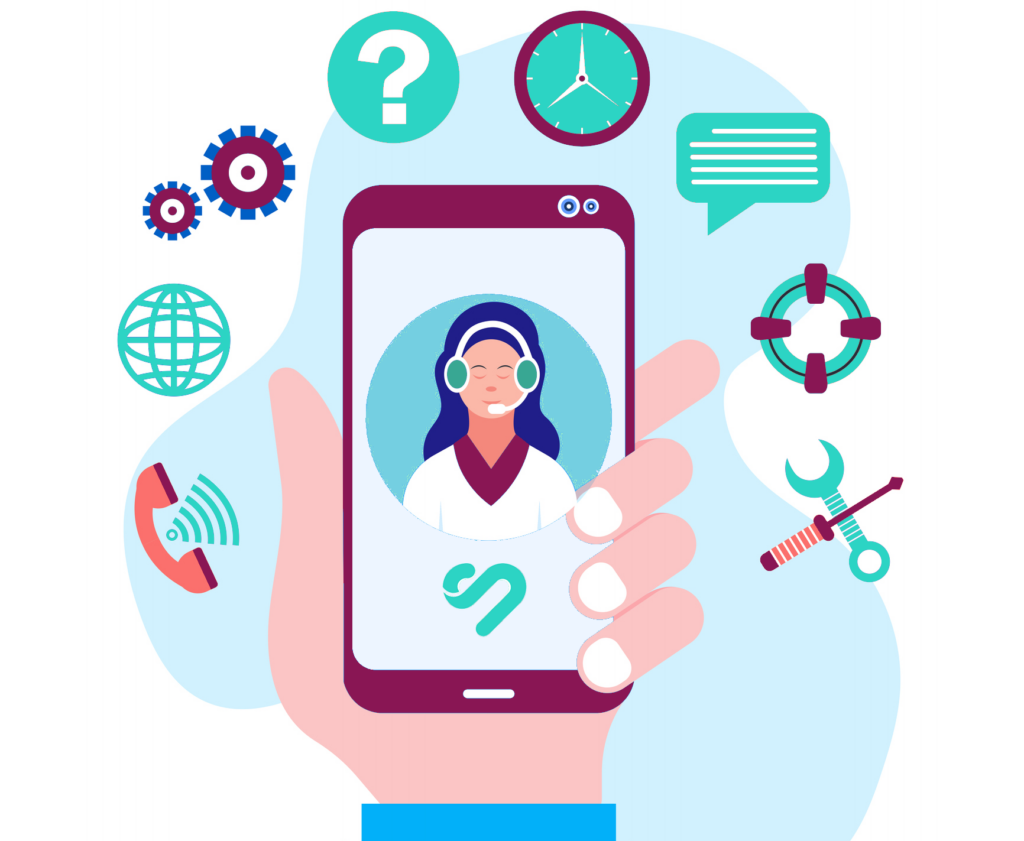 As your customer base grows with your organization, you may find yourself shopping for tools to help scale your customer communication and processes in the long run.
By clarifying the priorities of customer service requests, a help desk ticketing system can help your team members be more responsive and efficient. But choosing one can be overwhelming, as there are lots out there with many options and features to consider.


Let's explore the top help desk ticketing systems so you can choose the ideal software for your business.
Want to become a better professional in just 5 minutes?
What Is A Help Desk Ticketing System?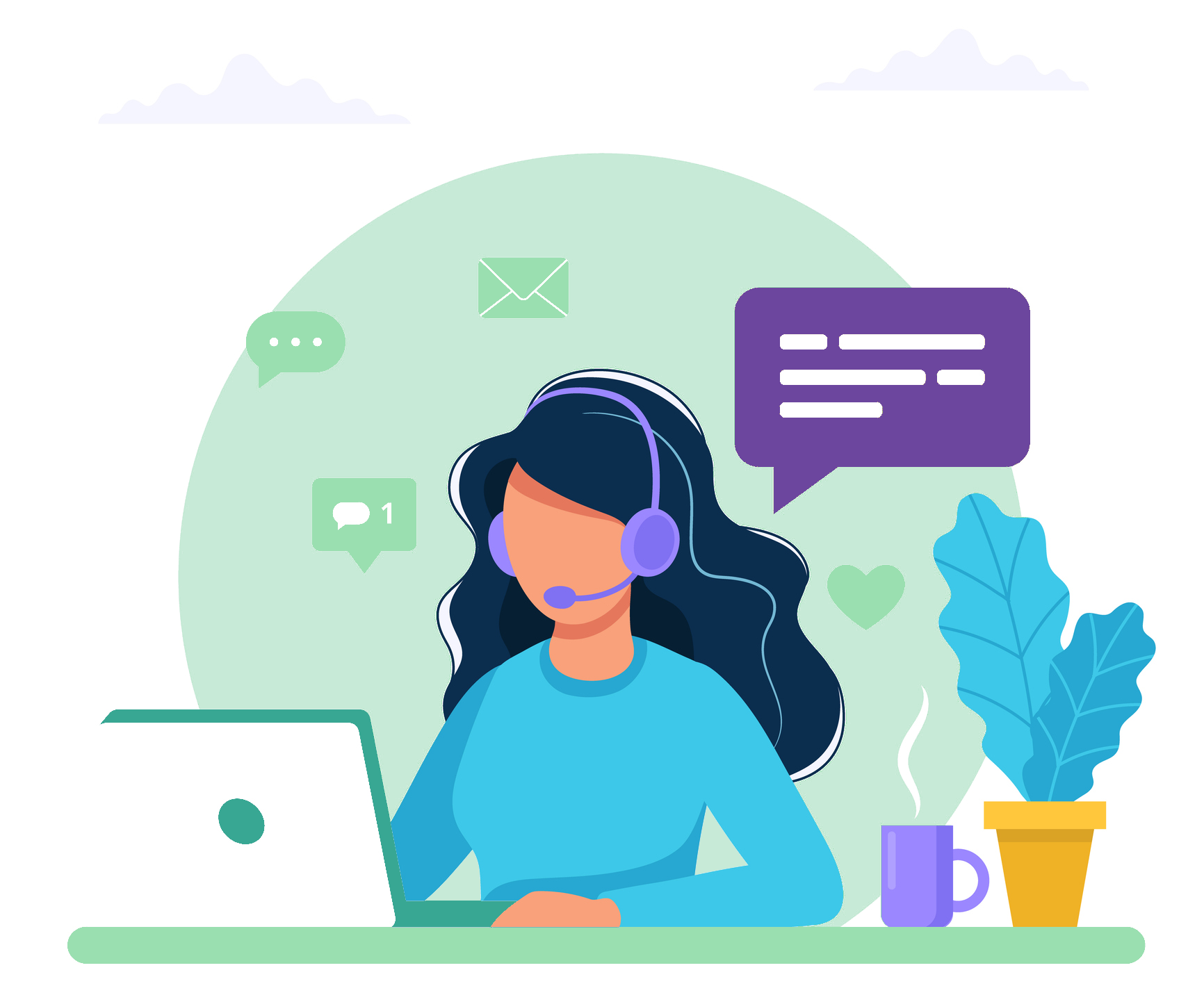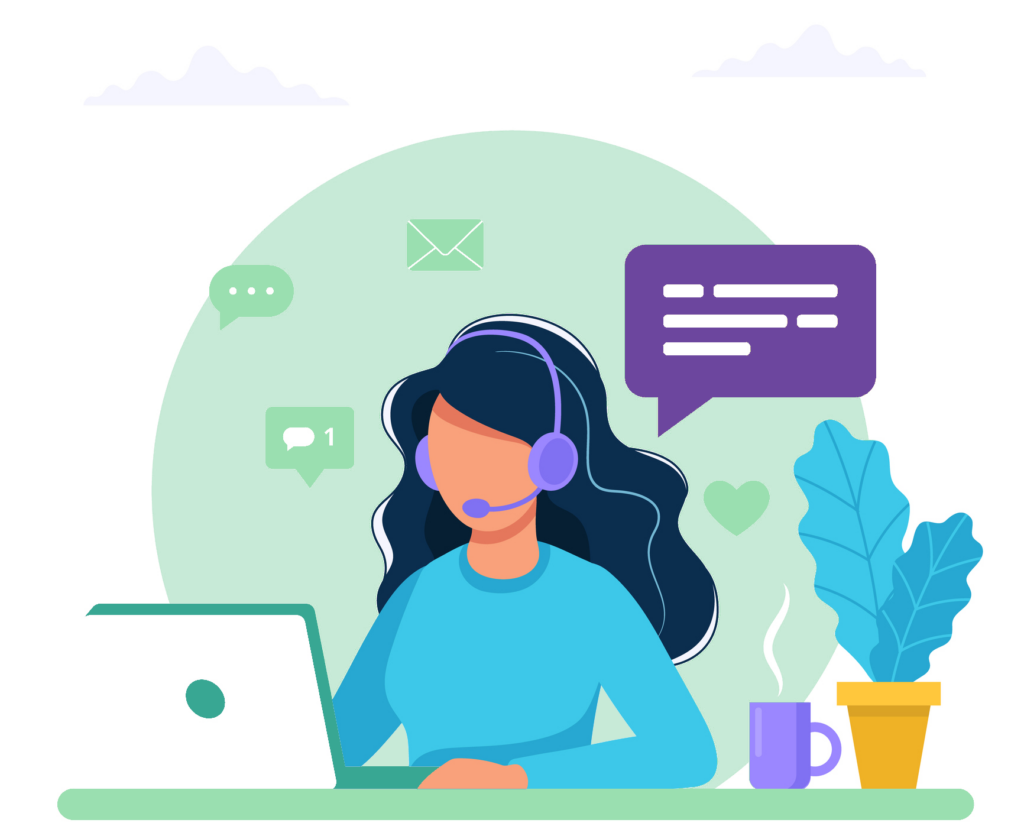 A help desk ticketing system is software that manages and maintains a list of customer problems for customer support teams. By automating the prioritization of complaints and consolidating support tickets in one central place, they provide a task management system that enables quicker and more effective solving of customer requests.
Many help desk software offer integrations and features such as ticket categorization, tracking of customer satisfaction ratings, automation, and live chat functions.
---
Best IT Help Desk Ticketing Software Tools For Companies

Salesforce is an incredibly powerful customer relationship management (CRM) platform that goes above and beyond as a feature-rich help desk ticketing system. It empowers businesses to efficiently handle customer inquiries, support requests, and issue resolution by tracking and organizing tickets, automating processes, and gaining valuable customer insights.
With Salesforce, you can take your customer service to new heights, delivering exceptional experiences and driving business success.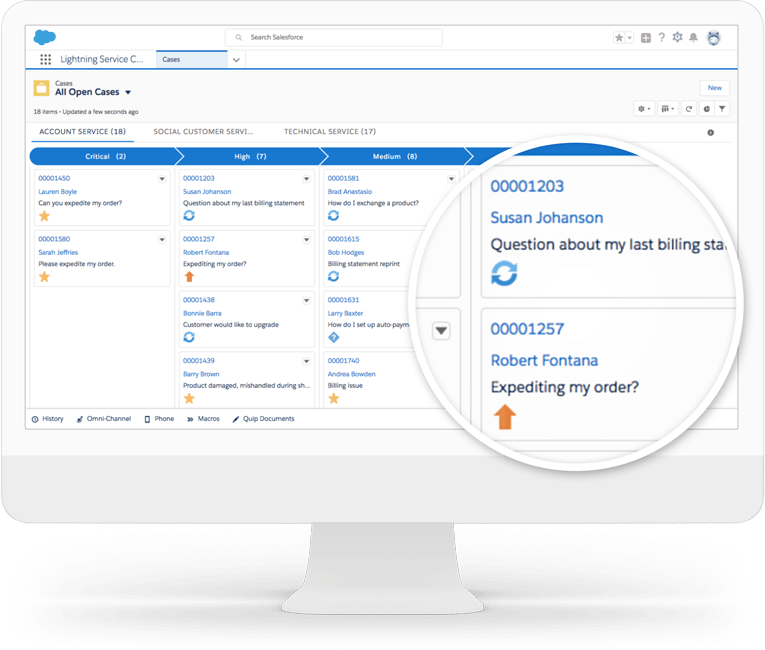 Notable Features
→ Digital Engagement
Elevate your digital channels to the next level of service with the power of automation, intelligent workflows, and chat bots. Experience enhanced efficiency, smooth interactions, and a delightful customer experience.
→ Workforce Engagement
Salesforce empowers businesses with cutting-edge features that revolutionize customer support operations. By offering agent training, optimized work schedules, and demand forecasting through automation, businesses can streamline workforce management, boost agent efficiency, and provide timely responses to customer inquiries.
→ Field Service
Salesforce's Field Service feature provides a connected experience for field service teams, even in offline environments. It empowers field workers to access critical information, update records, and manage tasks offline.
→ Pricing breakdown:
Starts from $25 per user per month to a custom quote based upon your team's needs.
"With Salesforce we can move a lot faster and keep adapting to our customer's needs. We've been able to develop very complex solutions in less than four months and deploy them across multiple geographies in under a year." — Kemal Cetin, Vice President of IT, Coca-Cola Enterprises
Why we love this tool for IT help desk management: Salesforce leverages all the features that have made it the #1 sales CRM to be the ultimate help desk ticketing system.


Built for enterprise-level customer service teams, agents use Zendesk to manage conversations across multiple channels. The platform allows for customization so that agents can tag issues, track conversations, and choose the best channel they respond with.

Notable Features
→ AI-Powered Chatbot
When tickets come in after office hours or If agents are busy, Zendesk's chatbot allows companies to set up auto-responders until someone is available to assist.
→ Centralized hub with pre-built dashboards
Managers and admins love Zendesk as the product makes it easy to gain visibility into team performance through dashboards and custom reports. That way, they can identify ways to improve efficiency through prioritization, resource planning, and workflow optimization.
→ Multi-channel integration
Agents can gain full context into customer activity and order histories when they're supporting customers through an organized omnichannel ticket support system. For example, for e-commerce companies, agents can access credit card information for processing purchases. They can also set up ticket routing to existing tools such as Jira and Hubspot to log down customer interactions and response times.
This seamlessly connects all communication across channels such as email, Slack, messaging, bots, and community forums, so that agents have all the information and details they need.
→ Pricing breakdown: 
It starts at $19/agent per month.
Startups get Zendesk free for six months.
"A powerful tool for teams hyper focused on stellar customer support"—Trustradius review
Why we love this tool for IT helpdesk management: As a comprehensive customer service ticketing system, over 160,000 businesses use Zendesk.


Freshdesk helps businesses delight their customers by leveraging AI to prioritize and assign tickets to the right agents. By streamlining customer support through collaborative ticketing, agents can close tickets faster and easier.

Notable Features
→ The shared inbox for the team
A shared ticketing system is a great online collaboration tool, as agents can work together to complete a service request. This feature also allows support agents to merge duplicate tickets about the same issues into one.
→ AI ticketing 
Using AI, this feature locates the best agent for particular tickets and is a great office organization idea for maintaining peak productivity. AI ticketing also helps automatically recommend the most appropriate help desk articles for faster resolution.
→ Data analytics and in-depth reporting
Custom dashboards can demonstrate transparency as performance metrics and insights are accessible to all teammates. This could be an effective tool for managers to facilitate performance reviews, recognize individual achievements, and hold teammates accountable.
→ Pricing breakdown: 
Free plan for up to 10 agents
$15-$79 per month, depending on features and add-ons
21-day free trial
"With Freshdesk you can manage all your support channels in one place!"—Capterra review
Why we love this tool for IT help desk management: Freshdesk combines all the essential features of an effective support desk, like ticketing, self-service, and reporting. If you're looking to strengthen customer relationships and protect revenue, give them a try!

SysAid is a help desk ticketing system meticulously crafted to streamline and optimize IT service management and customer support processes.
With its intuitive user-friendly interface, cutting-edge automation tools, and extensive reporting capabilities, it empowers you to handle support requests with utmost efficiency, track assets, and elevate the overall IT service experience to new heights.

Notable Features
→ Self-service Automation
Experience the convenience of automated password reset and one-click issue submissions, assisting your employees in quickly resolving common IT problems on their own.
→ Ticket Automation
Experience well-coordinated ticket management with automatic sorting, routing, and delivery to the right desk. Nail those SLAs by resolving issues ASAP!
→ Asset Management
Handle your IT assets right from your service desk, enabling you to swiftly resolve issues with all the necessary asset data and records conveniently available within each ticket.
→ Pricing breakdown:
Starts at $19 per user per month
"The robust ticketing system helps IT teams manage and prioritize incoming requests efficiently, ensuring that issues are resolved in a timely manner." — G2
Why we love this tool for IT help desk management: SysAid is user-friendly, intuitive, and perfect for keeping track of tickets!

Zoho Desk is a ticket management system that is simple to use and is an excellent choice for smaller customer-facing teams.
It's part of the widely-use Zoho suite of business tools, so integration and database syncing with Zoho products would benefit many companies and simplify their workflows when searching for a help desk ticketing system.

Notable Features
→ Help Center 
Maintain a help center for multiple brands to host help articles and FAQs, or start a customer community.
→ Intuitive Ticket View
A simple ticket view makes things manageable and decreases time spent on solving customer issues. Zoho captures all the essential information your agents need to know, so they can jump right into problem-solving mode.
→ Filtering Feature 
Agents can sort tickets by urgency, type of customer, and ticket status. This makes organization and team collaboration much easier, so your team can prioritize ticket escalations.
→ Pricing Breakdown:
It starts at $19/agent per month.
15-day free trial
"Zoho CRM is that essential software for internal business operations"—Crozdesk review
Why we love this tool for IT helpdesk management: Zoho's simple interface makes it easier for teammates to deliver lasting customer support with minimal training.


Freshservice is a service desk software that aligns IT support for any business with minimal training. As an IT Service Management tool, it enables quality IT services by facilitating tasks and workflows—which in turn improves the communication between customers and service providers.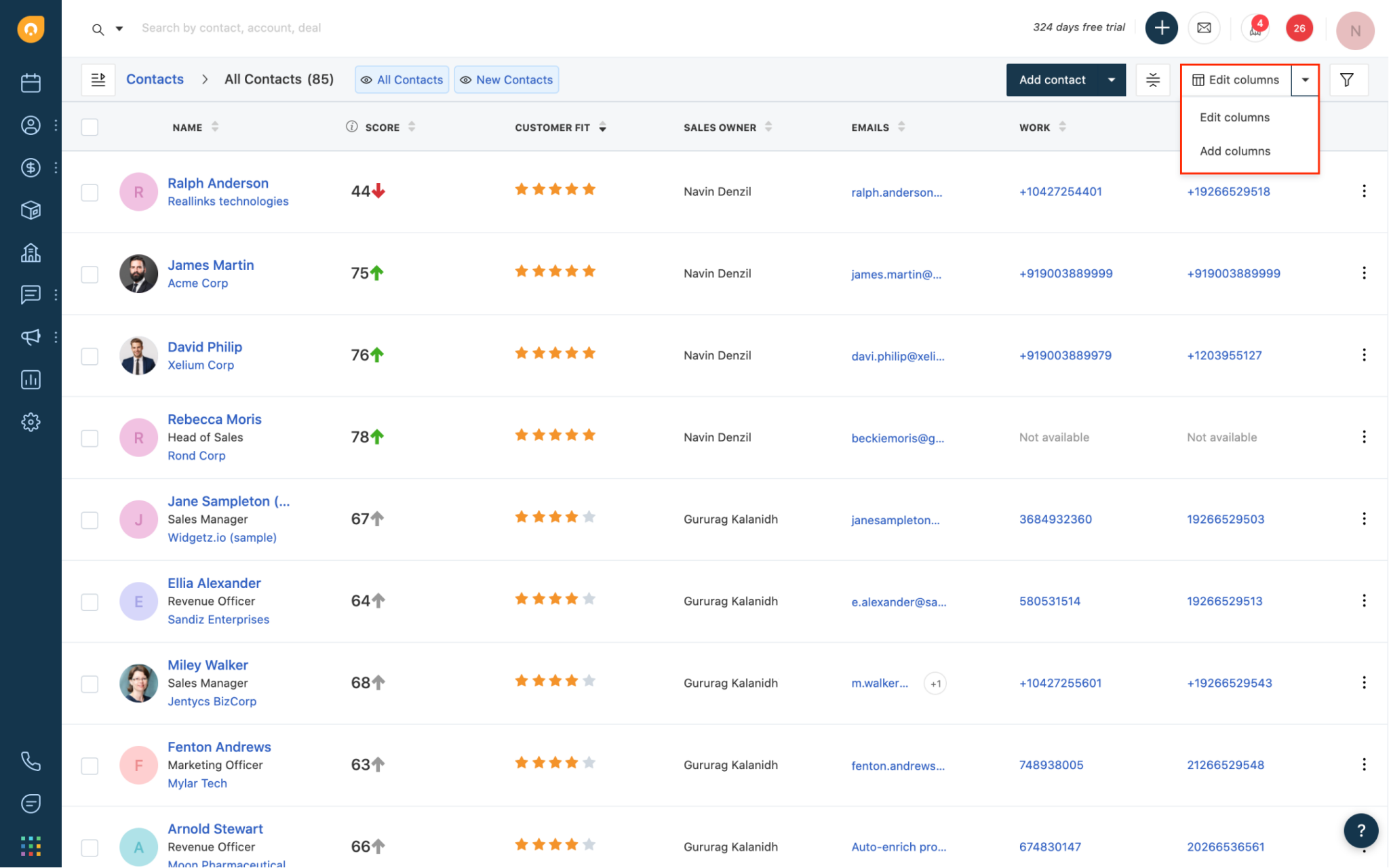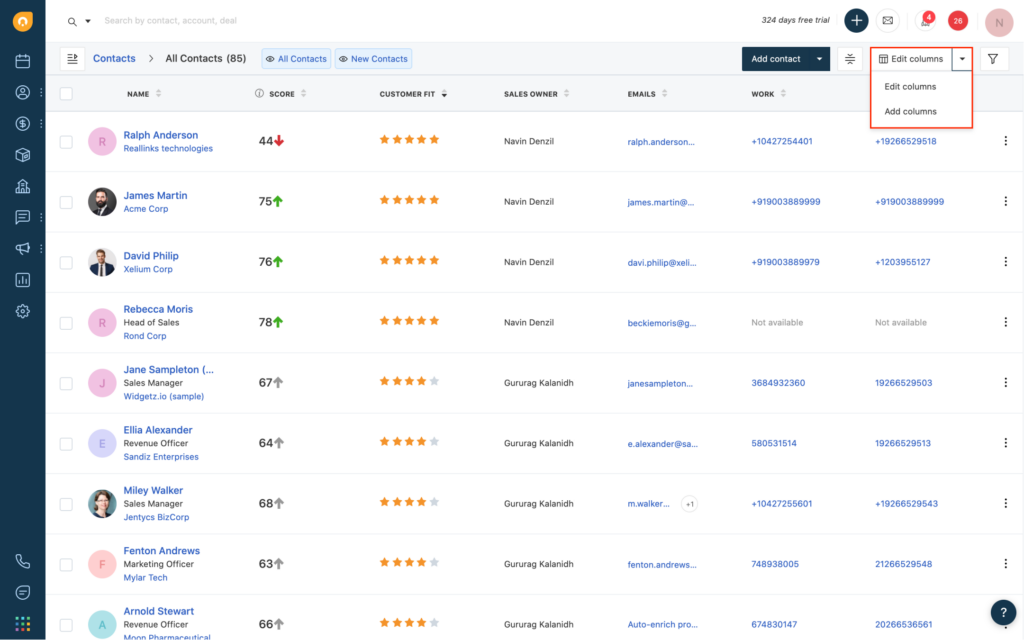 Notable Features
→ Incident Management
Freshservice allows ticket prioritization with custom workflow automation, based on the impact and urgency of the customer request. This can help automate ticket assignment to the relevant agent groups, helping balance workload and notifications across the team—making sure nothing falls through the cracks.
→ SLA (Service Level Agreement) Management 
Service level agreements are contracts that outline how customer support should be delivered. Freshservice's portal can help define task deadlines and set expectations about service delivery to employees, ensuring the timely resolution of issues and no violation of the signed SLAs.
→ Self-Service Knowledge Base 
Freshservice allows businesses to set up a customer-facing knowledge base, where they can look up solutions to their challenges. Offering self-service options can significantly reduce agent workload, and if end users need more information, they can always follow up with any requests via the self-service portal.
→ Pricing Breakdown: 
$19-$109/ agent per month, depending on features and add-ons
21-day free trial
"Very hard to find an ITSM solution that competes with it, it's incredibly good"— G2 review
Why we love this tool for IT help desk management: Freshservice is an intelligent and comprehensive IT service management tool for modern enterprise businesses. If you're looking for a unified service management solution to increase efficiency, take advantage of Freshservice's 21-day free trial.

ServiceDesk Plus by ManageEngine provides visibility and central control for customer service teams dealing with IT issues. By compiling reports and making sense of data points for managers, customer support software like ServiceDesk Plus can be an empowering office management tool for resource allocation and managing agent shifts.

Notable Features
→ Custom Reports
Whether it's standard industry templates or custom reports, ServiceDesk Plus makes it easy for leaders to discover useful insights and monitor the health of their IT help desk performance in real time. With the right data, driving appropriate decisions comes much easier.
→ Flexible Integrations 
Manage your networks and applications with a wide range of integration options so you can collaborate with other software and systems.
→ Asset management 
It's increasingly important for IT teams to streamline and track their IT hardware and software assets. By doing so, teams can mitigate vulnerabilities, ensure compliance, and increase asset utilization.
→ Pricing breakdown: 
It starts at $10/agent per month.
30-day free trial
"A complete, easy to deploy and use, customizable service management solution"—SoftwareAdvice review
Why we love this tool for IT helpdesk management: Tired of firefighting and dealing with constant IT downtime? Try ServiceDesk Plus and see how the product can help your business deliver stellar customer service.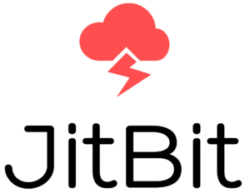 JitBit is a support ticket system that tracks customer requests and fully integrates with company mailboxes. They provide both cloud-based and on-premise versions, with an option for businesses to host JitBit on their servers. This distinct offering can be a major win for businesses that need a more secure ticketing solution.

Notable Features
→ Sync With Customer Support Mailbox
JitBit's help desk automatically checks your support mailbox and converts emails into IT ticketing. This can drastically cut down project management time put into filtering requests.
→ Mobile App Version
With JitBit's iOS and Android apps, agents can handle tickets on the go. This means the ticketing system is accessible from mobile devices such as smartphones, tablets, and iPads.
→ Automation Rules 
By setting up smart filters, agents can save hours by having JitBit take actions for incoming tickets according to certain conditions and requirements.
→ Pricing Breakdown:
Starts at $29/agent per month.
21-day free trial
"Simple yet Powerful Helpdesk software"—G2 review


Why we love this tool for IT helpdesk management: JitBit s a great option for companies who want self-hosted SaaS, or deal with customer issues that require guaranteed security and privacy.

LiveAgent aims to help businesses provide excellent customer service through an all-in-one help desk software. They promote their live chat service that helps make purchases easier as well as increase client engagement.

Notable Features
→ Live Chat Widget 
The live chat widget is a hallmark feature of LiveAgent that includes automatic chat routing and a built-in CRM. This helps provide personalized customer support based on their location, visited pages, and other behavioral factors.
→ Call Center
Agents can handle inbound and outbound calls to solve incoming tickets in a more personal manner. While taking the call, the agent can access relevant customer data in one place, so they can provide faster resolution rates for time-sensitive issues.
→ Multilingual Software
LiveAgent supports 43 languages and is constantly adding new ones. Through language-adaptable widgets, businesses can provide customer support—no matter where their customers come from and what language they speak.
→ Pricing Breakdown:
It starts at $15/agent per month.
14-day free trial
"The most powerful customer support platform at the best price"—GetApp review
Why we love this tool for IT help desk management: LiveAgent is great for small business support teams that want to create intimate and personalized relationships with their customers. Their API supports native integrations for many social media apps, so businesses can support their customers through those channels and vice versa.
---
What Are The Benefits Of Using IT Help Desk Software?
Investing in a ticketing system has many benefits, especially if you're looking to deal with a rapidly growing volume of customer support requests from a mix of different channels. For customer service team leaders, using an automated platform can help provide transparent information when considering who to recognize in internal company employee reward systems.
Increase Agent Productivity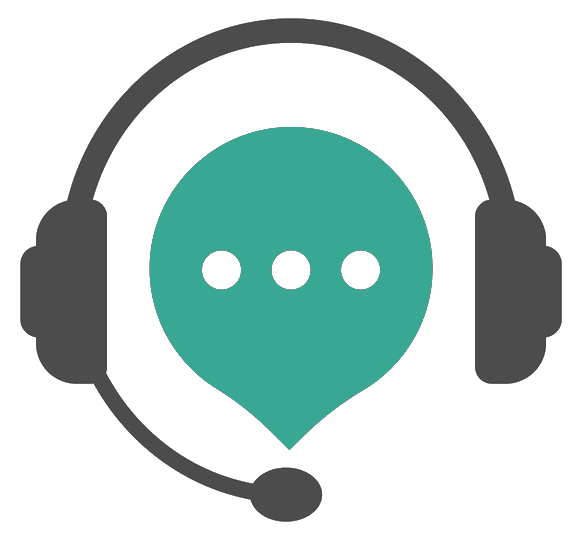 If your customer service reps are using email communications to maintain customer communication, it might be difficult to provide the same quality of support at scale as your user growth skyrockets. A help desk ticketing system can help with time management by automating processes such as creating ready-made response templates.
Using such software can also help manage your agents' workloads—for example, pairing a ticket about a specific feature to the most appropriate agent who's an expert in that matter.
Maintain Customer Service Standards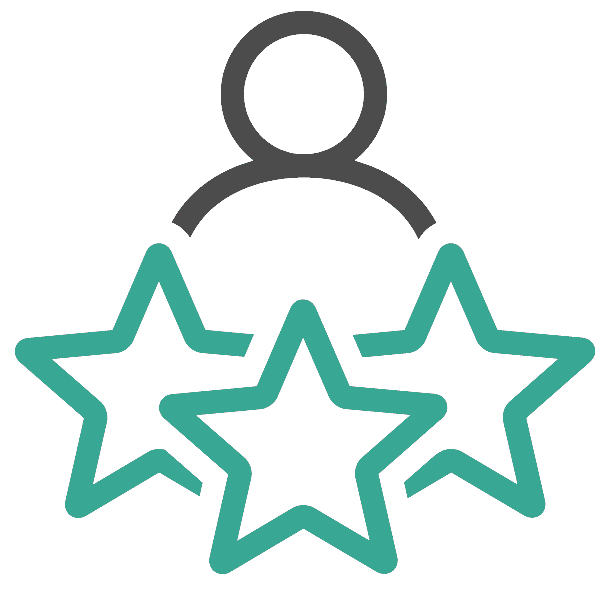 Designed to function seamlessly in today's multi-channel environment, ticketing systems are a form of remote work software that can help improve communication for dispersed teammates. By consolidating all customer touchpoints into a single thread, a ticketing system records the context of previous customer pain points and the ticket progress.
Consolidating these interactions eliminates confusion, which can help if different agents are resolving the issue when a shift ends.
Improve Customer Satisfaction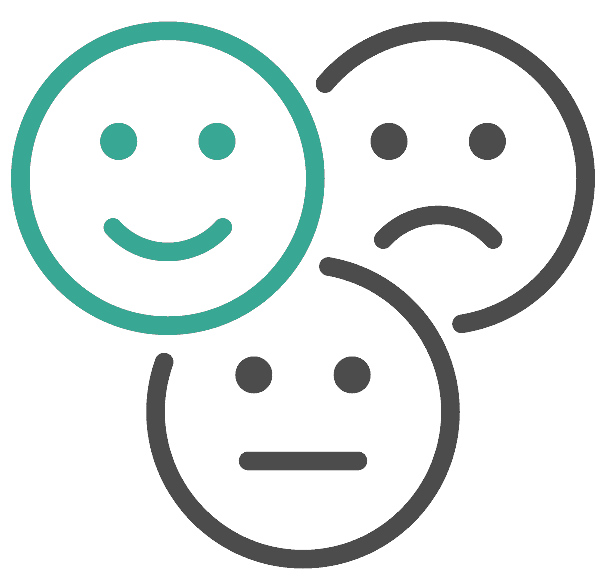 On top of tracking client inquiries, IT help desks often maintain data and metrics like first reply time, tickets resolved, and other key service metrics that shed light on the customer experience.
All these can provide leaders with valuable insights into how they can improve customer service operations, as well as benchmark overall team efficiency and performance.
---
People Also Ask These Questions About Help Desk Ticketing Systems
Q: How can you manage help desk tickets in 2023? 
Managing help desk tickets starts with proper agent training and deciding how you will prioritize tickets. A help desk ticketing system can help automate this process, monitor overall ticket statuses, and ensure your team isn't overloaded with work.
Q: Why is it important to find the best help desk system for your company? 
Identifying the best help desk system for your company can effectively improve your customer service standards and increase customer satisfaction levels. The software can help boost agent productivity by helping track and manage customer requests, saving time and resources.
Q: What are some useful IT help desk software platforms?
To streamline internal processes and provide access to customer engagement analytics, customer service teams utilize IT help desk software platforms. This software facilitates multi-channel support for IT service-related requests.
Q: What should I look for when choosing a help desk system?
Choosing a help desk system depends on the unique needs of your customer service team. Some of the most utilized features of help desk software include an intuitive user interface, updated compliance capabilities, and integration with other business tools.
Q: What is the best help desk ticketing system?
The best help desk ticketing system will provide your customer support team with automating and prioritizing customer requests in a single hub. This can speed up the efficiency of solving customer inquiries and complaints.