According to a survey conducted by Interact, 69% of managers are uncomfortable communicating with employees and another 37% said they are uncomfortable having to give direct feedback about their employees' performance.
One clear takeaway from the survey is that while climbing the ranks and managing others sounds great, it's also a pretty tough gig. Heavy lies the head that wears the crown, after all.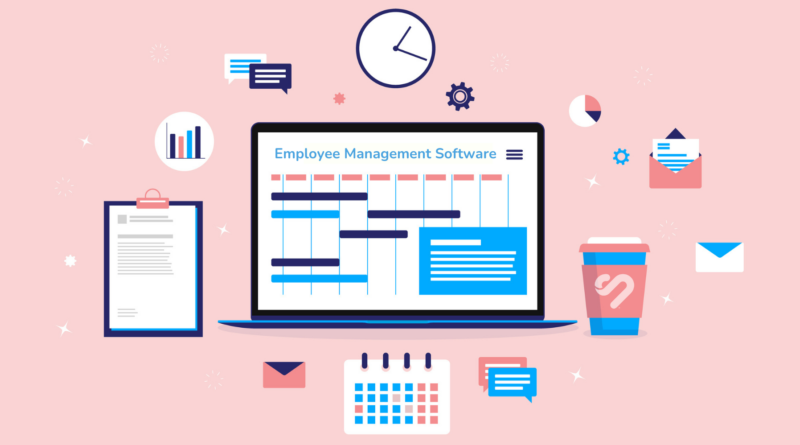 That's where employee management software systems for teams come into play. Instead of trying to manage the old-school way, an employee management software system provides a framework and the tools to make managing a whole lot easier.
There are many different types of employee management software systems available, each with its own set of features and benefits.
To find the right system for a business, it is important to consider the specific needs of the business and the employees. Some systems may be better suited for businesses with large workforces, while others may be more appropriate for businesses with a smaller number of employees.
After taking all of these factors and use cases into consideration, we have rounded up the top 10 employee management software systems for teams in 2023!
What is an employee management software system?
Employee management software systems are designed to allow businesses to streamline their HR processes. By automating many of the tasks associated with managing employee records, these systems can save businesses time and money. Employee management software also often includes features such as performance tracking and timesheets, which can help businesses to improve their overall efficiency.
While there are many different types of employee management software available, they all share the common goal of helping businesses to better manage their most important asset: their employees.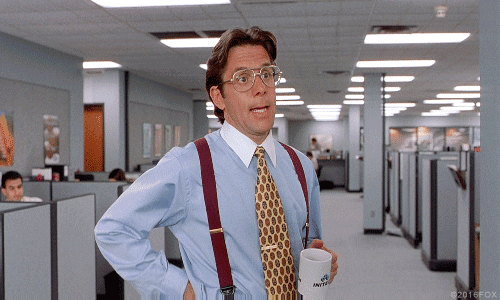 What Features Should Employee Management Software Systems Have?
1) Employee database management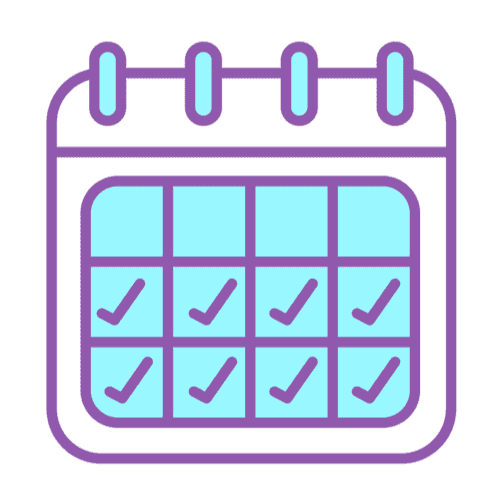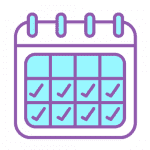 Employee management software systems need employee database management to keep track of employee data. This data can include employee contact information, job titles, salaries, and performance records.
By keeping this data organized and up-to-date, employers can more easily manage their workforce and employee database management can help to identify trends in employee behavior. For instance, if there is a high turnover rate for a particular position, the employer may want to investigate the reason why this is happening.
---
2) Employee self-service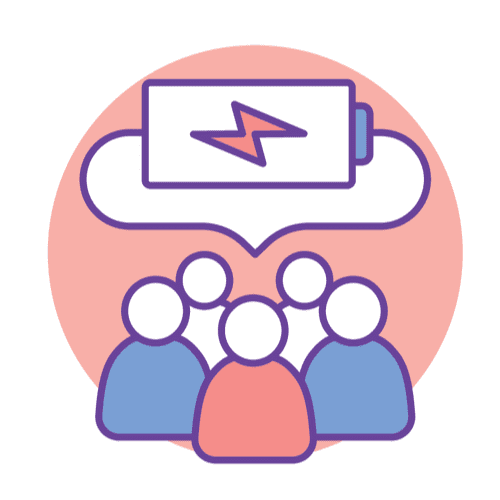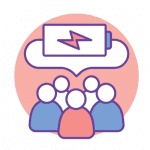 Employee self-service is a key component of any employee management software system.
By giving employees the ability to access and update their own information, self-service reduces the administrative burden on HR staff. Self-service also gives employees more control over their records and allows them to take care of simple tasks without needing to contact HR.
---
3) Time, attendance, and leave management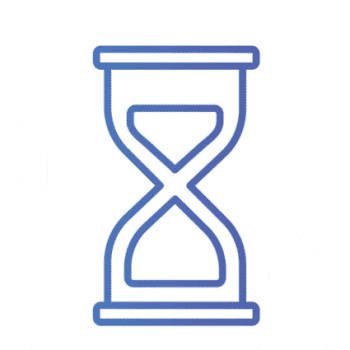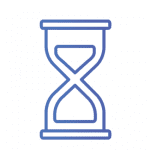 This feature can help managers keep track of employee productivity and attendance and help to prevent fraud and abuse by ensuring that employees are paid for the hours they work.
---
4) Learning management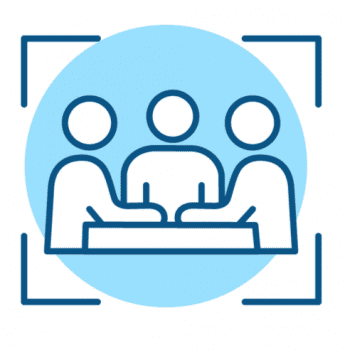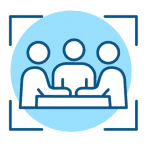 A learning management system (LMS) can help businesses to create and deliver training content, track employee progress, and measure the impact of learning initiatives by using data on skills, experience, and development goals.
---
5) Performance management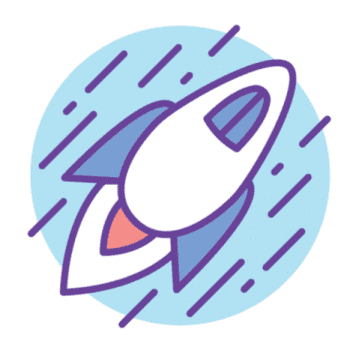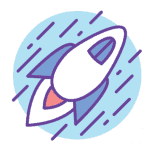 Regular performance reviews give employees a sense of what they need to do to be successful in their roles and can motivate them to reach their full potential.
---
Want to become a better professional in just 5 minutes?
List of Employee Management Software Platforms
Best employee management software for: Employee engagement

monday.com is a communication platform, project management tool, and HR software that helps managers and their direct reports communicate confidentially and efficiently. The platform provides greater visibility into employees' day-to-day performance, allowing managers to ensure their success from day one.
The platform also includes a variety of features that make it easy for managers to track projects, deadlines, and tasks. monday.com's templates and tools also help managers to plan and execute their workflows more easily.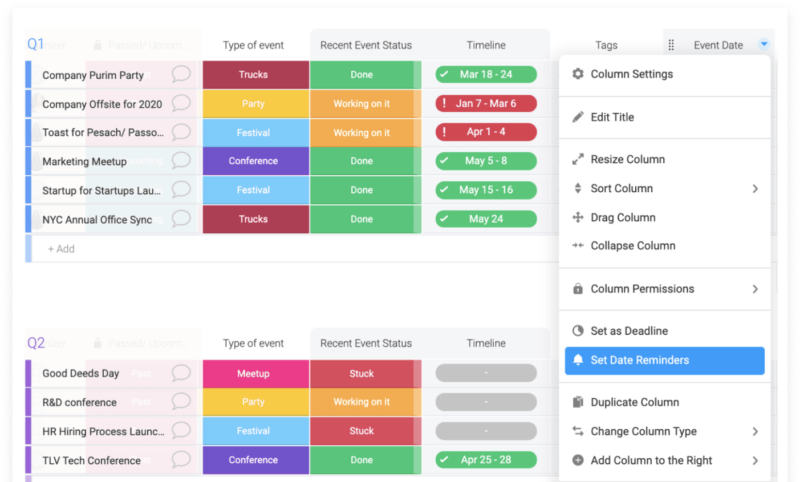 Top Features
→ Kanban
In the kanban system, tasks are moved from one stage to the next using kanban cards, which act as a visual reminder of what needs to be done. When used correctly, it can help to increase efficiency and prevent bottlenecks in the production process.
→ Gantt
The Gantt chart is a graphical representation of tasks, which can be used to identify relationships between tasks and track the progress of a project. The Gantt chart can be used to create a schedule, track resources, and monitor risks. It can also be used to assess whether a project is on schedule and identify potential problems.
→ Forms
monday.com's built-in forms enable you to gather and manage work requests in one place.
"We use monday.com for a plethora of use cases, the opportunities this platform provides are limitless." Jane Tham,VP of Collaboration Technologies – Universal Music Group
Find out how monday.com can boost your employee engagement today!
Best employee management software for: Employee onboarding and hiring

Leapsome's goal alignment tool ensures that your whole company is working towards the same objectives. By setting up flexible metrics, you can visualize dependencies in goal trees and ensure that goals are automatically included in manager check-ins. This way, everyone in your organization is aware of the company's goals and knows how their work contributes to these objectives.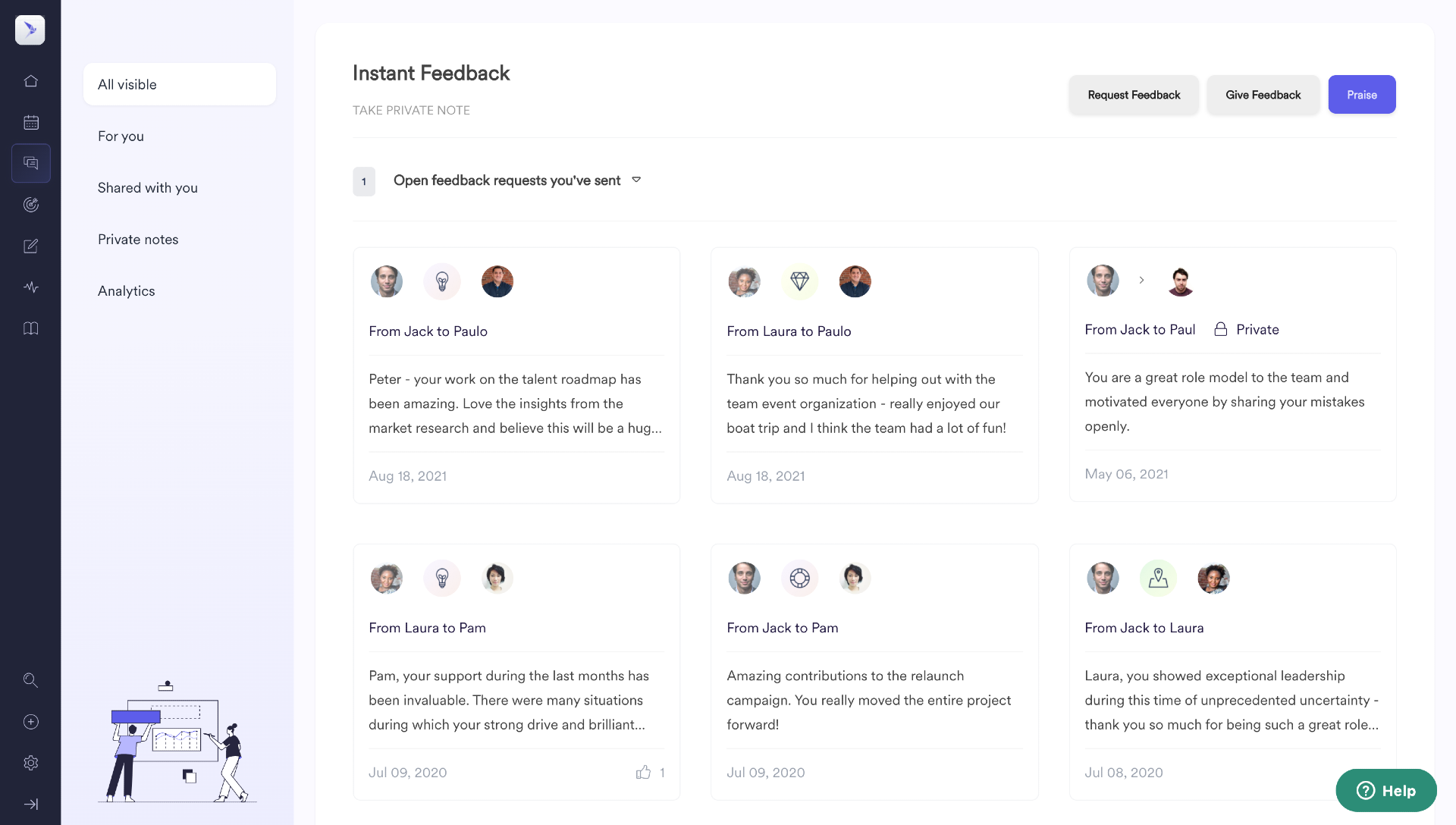 Top Features
→ Employee onboarding
This feature provides a structured way for new employees to learn about the company, their job duties, and the policies and procedures they need to follow. It also helps to ensure that all new employees receive the same information, so there's no confusion or guesswork.
→ Pulse surveys
Pulse surveys are a type of survey that is typically sent out regularly (weekly, monthly, etc.) to collect feedback from employees. While they can be used to gather feedback on a variety of topics, they are often used to gauge employee satisfaction or engagement.
→ Training management
Leapsome's training management feature is the perfect way to keep track of your team's professional development. With an easy-to-use interface, you can assign and track courses, create progress reports, and manage completion dates.
"We are growing toward 750 employees, but the rollout was easy, fast, and successful nonetheless. The great customer support helped us through the whole onboarding process." – Thore Schӓck, Head of HR & Recruiting – About You
Leap into the future of employee onboarding and hiring with Leapsome!
Best employee management software for: Global payroll and compliance

Deel is a leading employee management platform and human resources management software. With Deel, businesses in a variety of industries are better able to manage payroll, benefits, compliance, and other HR needs. In addition to its robust HR features, Deel also provides tools for performance management and recruiting.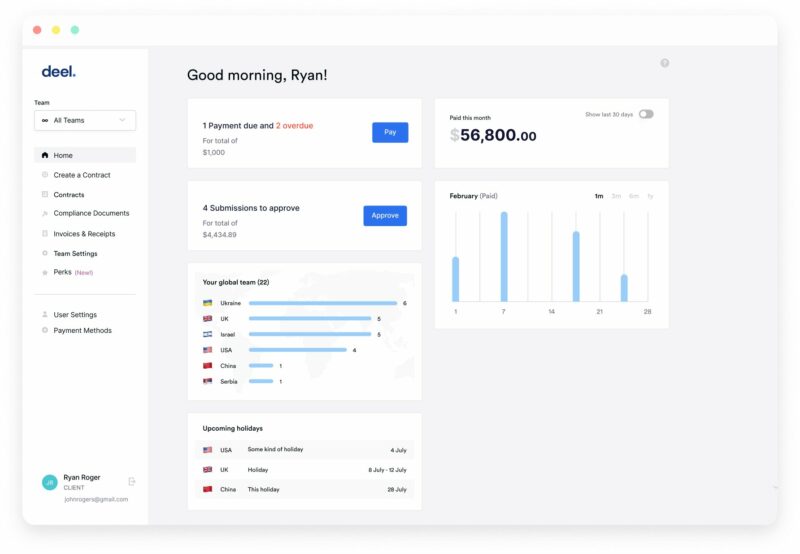 Top Features
→ Leave tracking
Leave tracking lets employers keep track of employee absences and vacation days. This information can be used to identify patterns of absenteeism, identify potential problems with employee morale, and track the financial impact of absences, all of which make HR management a breeze.
→ Benefits management
By taking a holistic approach to benefits, you can design a package that meets the needs of your employees while also helping to boost productivity and bottom-line results.
→ W-2 preparation
The W-2 preparation feature can take care of the task with just a few clicks. This feature can be a lifesaver for businesses that have a lot of employees, or that simply don't have the time or resources to prepare W-2 forms on their own.
"We chose Deel mostly because of its extreme commitment to their mission and prioritization of customer success." Chris Baugh, Head of Business Operations – Teamflow
Find out what the deal is with Deel today!
Best employee management software for: Global payroll and compliance

Rippling lets you manage everything from payroll and benefits to devices and apps—all in one place. This means less time spent tracking down information and more time spent running your business.
Not to mention, Rippling is always updating its features to make sure you're getting the most out of the workforce management platform.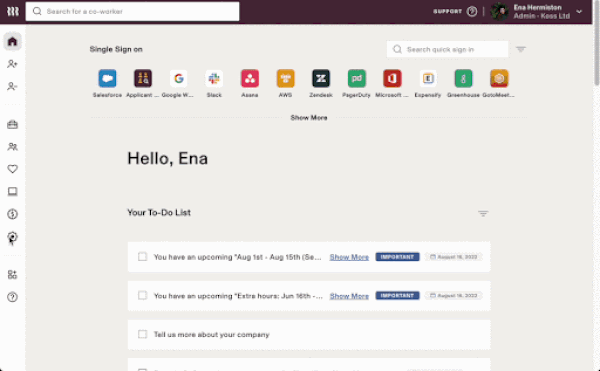 Top Features
→ Time off accrual
This feature allows employees to see how many vacation days they have available, and it also keeps track of the days they have used. This can be a valuable tool for managing vacation time, and it can also help you to plan future vacations.
→ Payroll entry
The payroll entry feature is a great way to keep track of your employee's hours and earnings. With this feature, you can easily add or edit employee information, as well as view and print payslips. This feature can also be used to generate reports, such as a payroll register or an employee payment history. In addition, the payroll entry feature allows you to set up direct deposit for your employees.
→ Benefits management
Rippling can help employers identify which employees are eligible for which benefits, and calculate the cost of those benefits. Rippling can also help to automate the enrollment process for new employees and to keep track of employees who change their benefits elections.
"We're a multi-state employer, operating in over 30 states, and Rippling's payroll setup made a complex task much simpler for us initially, and entirely hands-off after we set everything up. Given their ever-expanding integrations, the more we integrate within Rippling, the easier it is for us to manage our business." Director in Human Resources – Computer Software Company
Learn more about how Rippling can positively impact your organization!
Best employee management software for: Employee recognition

Bonusly lets employees give recognition that's candid, and social, and lets them express their unique personalities in real time.
Plus, it practically runs itself! With Bonusly, your employees will love giving recognition that's sincere, heartfelt, and meaningful. Not only will they feel appreciated, but they'll also feel like they're a valuable part of the team.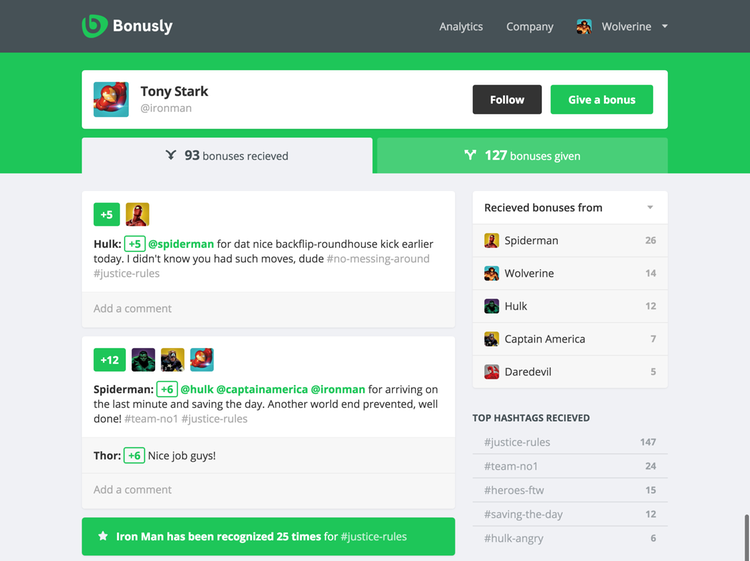 Top Features
→ Employee reward programs
Bonusly's employee reward program can boost morale and build team spirit, as employees strive to earn rewards together.
→ Rewards catalog
The rewards catalog makes it easy to facilitate employee of the month awards, spot bonuses, or rewards that employees can redeem their points for, playing an important role in employee morale and retention.
→ Social recognition
Bonusly's social recognition gives employees the platform to acknowledge and affirm the accomplishments and positive contribution of their coworkers. It is a powerful tool for building relationships, fostering collaboration, and promoting a sense of belonging.
"Bonusly has been a GAME CHANGER. It's quickly become an essential part of our success in working remote and creating more visibility around small wins!" – Lindsey Kampmeier, VP of People & Culture – Ordermark
Up your rewards and employee recognition game with Bonusly!
Best employee management software for: Global compliance and payroll

Zenefits streamlines onboarding, benefits, payroll, PTO, and more. With their simple, intuitive interface, you can manage all your HR needs in one place.
And because they're always updating their offerings to keep pace with the latest changes in the law and best practices, you can be confident that you're always compliant.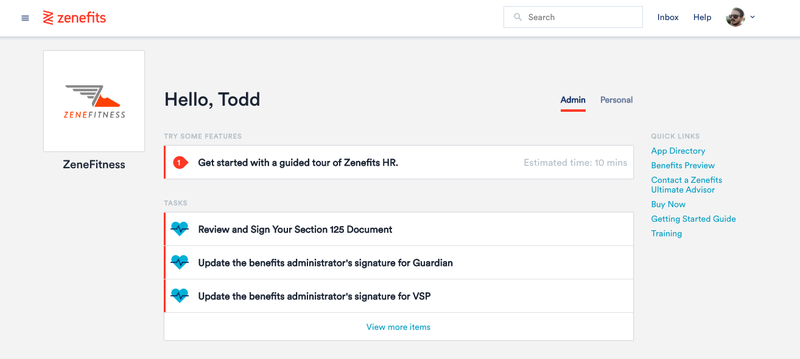 Top Features
→ Self-service portal
The portal includes a range of features, such as the ability to view benefit details, enroll in benefits, and make changes to personal information. The Self-Service Portal is convenient for employees, and it helps to streamline the benefits administration process for employers.
→ Regulatory compliance
Zenefits offers a comprehensive compliance program that includes internal controls, training and education, and ongoing monitoring. They have established a team of compliance experts who are responsible for ensuring that their products and services meet all applicable regulatory requirements.
→ Benefits management
Zenefits helps employers manage their benefits programs, including a benefits enrollment tool, a benefits administration tool, and a data analysis tool.
"When it comes to managing our people operations, Zenefits is an online resource we can't live without" – Jenn Salvatore, HR & Creative Services – Strada
Learn more about the benefits of Zenefits!
Best employee management software for: Employee productivity

ServiceDesk Plus provides great visibility and central control in dealing with IT issues, ensuring that businesses suffer no downtime. ServiceDesk also simplifies employee communication and collaboration, making it easier for teams to get work done efficiently.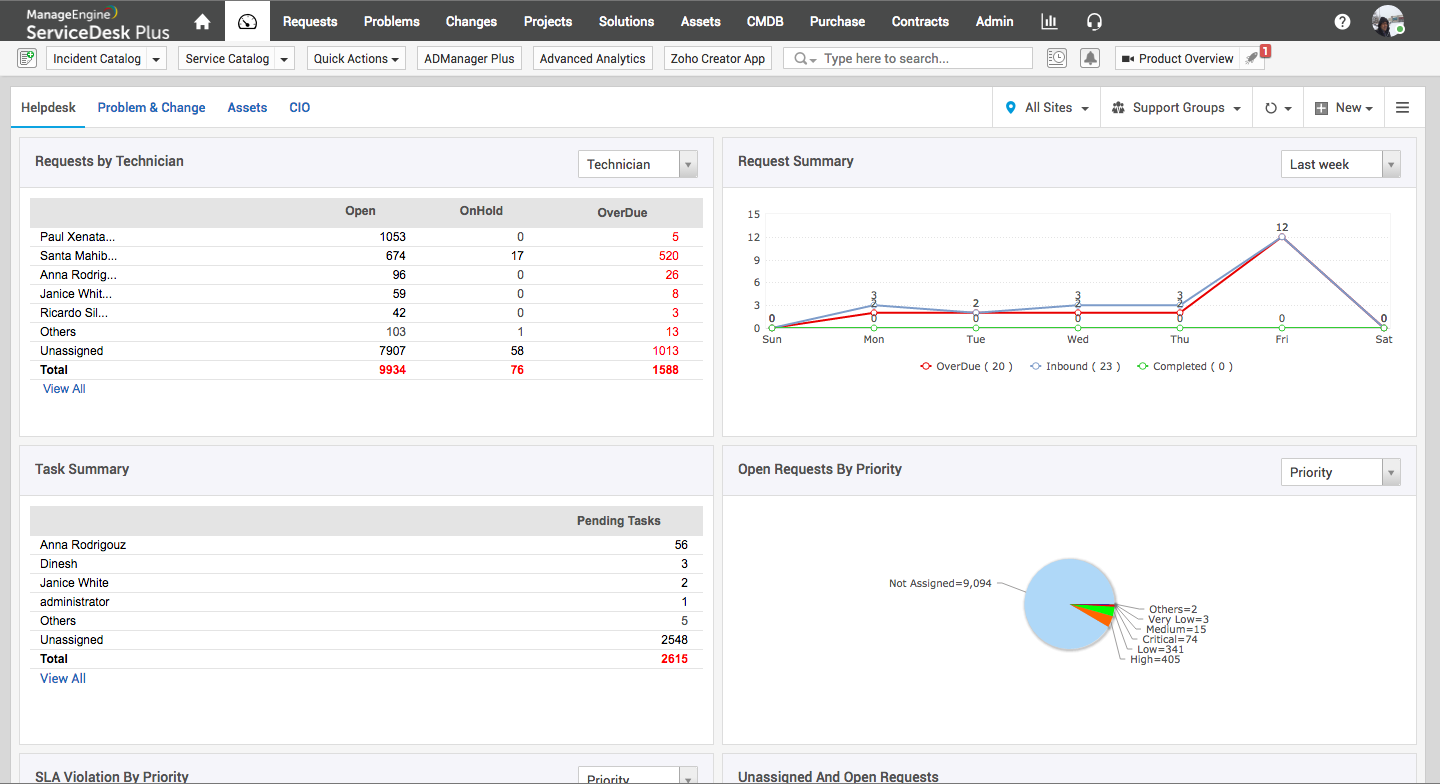 Top Features
→ Kanban
These boards will assist your team in getting products pushed past the finish line by holding members accountable and adding transparency to the process.
→ Custom templates
Request templates allow businesses to build and publish dynamic request forms with associated workflows, tasks, and approvals.
→ Employee onboarding
This enterprise-ready employee management platform can help you onboard, manage, and provide world-class services for your employees.
"With the help of ManageEngine's ServiceDesk we were able to centralize and capture over 99% of reported issues. The solution proved easy and user-friendly and both IT resources and our stakeholders were able to quickly adapt and utilize the system." – Eldin Reynolds, IT Infrastructure Manager – Kingston Freeport Terminal Ltd
Boost your team's productivity with ServiceDesk Plus!
Best employee management software for: Global payroll and compliance

Oyster can help companies to take advantage of the benefits of global employment, such as expanded talent pools and increased flexibility. With employee management software like Oyster, companies can have the best of both worlds: access to global talent and the ability to manage it easily from one central platform.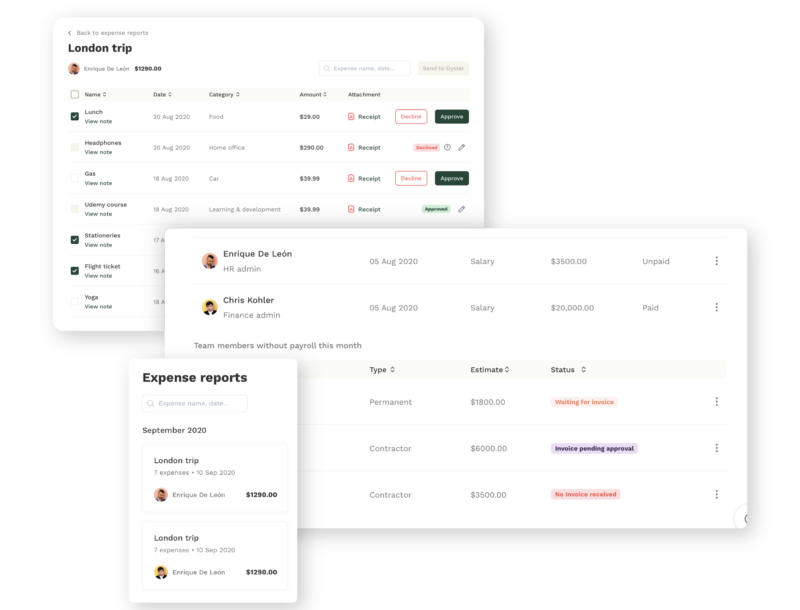 Top Features
→ Global payroll
This global payroll feature ensures compliance with local regulations and eliminates the risk of errors.
→ Localized benefits and rewards
This feature allows organizations to tailor their benefits packages to the specific needs of their employees in different geographical locations. For example, an organization with employees in both the United States and Canada might offer health insurance plans that are specifically designed for each country's healthcare system.
→ Global compliance
Oyster can track employee data and Labor law changes in different countries, and provide alerts when new compliance requirements are introduced. Additionally, the feature can generate reports that can be used to assess an organization's compliance risk.
"We've used Oyster to hire and onboard employees in 10 different countries and we would not have been able to grow that quickly without Oyster." – Jessica Silva, Director of People – Lokalise
Keep your company compliant and your operations smooth as a pearl with Oyster!
Best employee management software for: Employee onboarding and hiring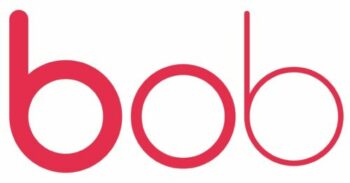 From employee onboarding (including applicant tracking systems) and talent management to performance reviews and compensation, Bob's employee management software has everything your team needs to operate efficiently. The software is easy to use and helps your team keep track of employee data, onboard new employees, manage workflows, and more.
Additionally, Bob's employee management software integrates with leading payroll providers, making it easy for your team to get paid on time and manage employee compensation.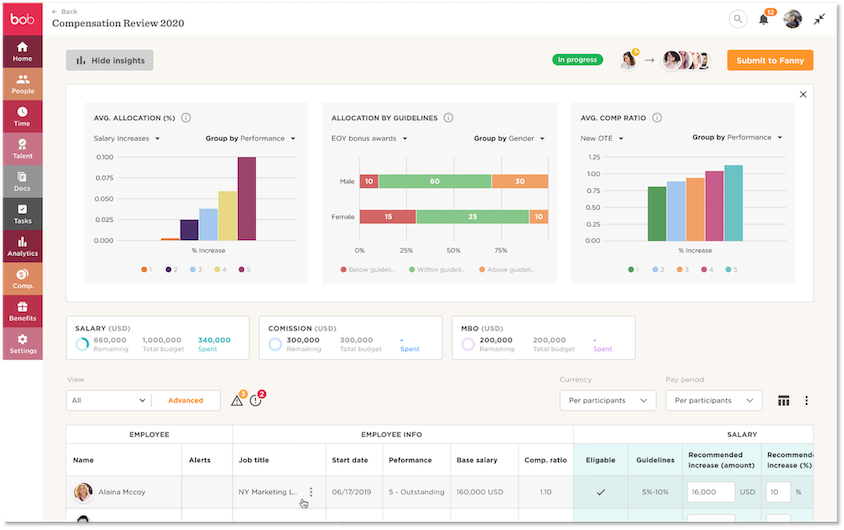 Top Features
→ Time off accrual
Track employee vacation, sick, and personal time. Under this system, employees accrue a certain number of hours each pay period, which they can then use at their discretion. This means that employees can carry over unused time from one year to the next, and they can take time off without having to worry about using up all of their accrued hours.
→ Surveys
The surveys cover topics such as employee satisfaction, retention, and recruitment. The site also offers a variety of different tools that can be used to create custom surveys.
→ Payroll hub
With Bob HR, you can process payroll online, access employee records, and generate reports. Bob HR also makes it easy to comply with government regulations by providing all the necessary forms and documents for worldwide payroll management and more.
"As a publicly held company, I need to present data every quarter to the compensation committee and the Board. Bob makes it simple, providing all of the data that I need in an easy-to-understand format." – Sharon Steiner, CHRO – Fiverr
Integrate new team members easily with Bob!
Best employee management software for: Remote and hybrid workplaces

Remote offers a comprehensive suite of global employment solutions that help companies of all sizes pay and manage full-time and contract workers around the world. Their services include international payroll, benefits, taxes, stock options, and compliance in dozens of countries. On top of that, their ironclad intellectual property protections and industry-leading security guarantee give you peace of mind across the globe.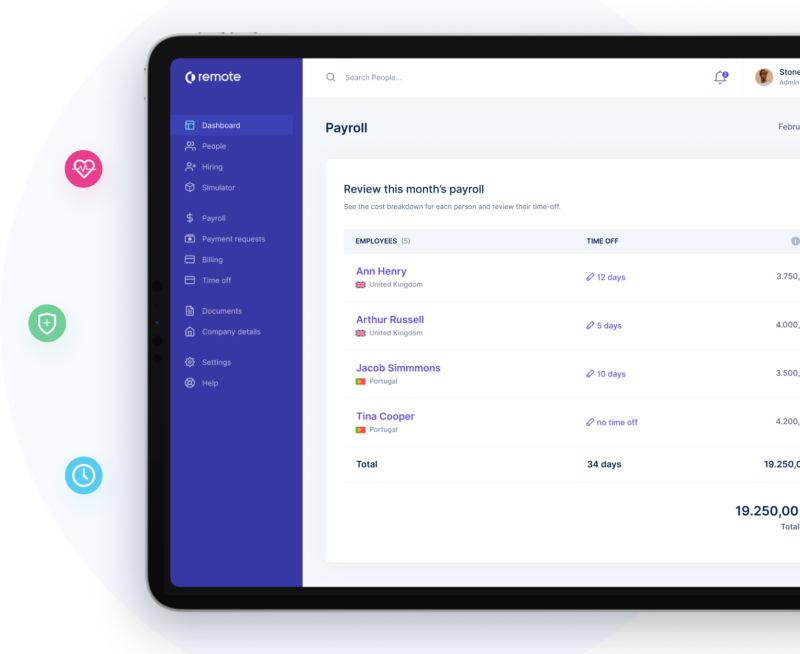 Top Features
→ Legal and compliance
Remote can help organizations identify compliance risks, track compliance-related training and communications, and monitor employee compliance with internal policies and procedures.
→ Contractor management
Remote saves you time and money by streamlining the process of onboarding new contractors, tracking their work progress, and ensuring that they are properly compensated. It can also help to reduce the risk of fraud and mismanagement.
→ Global payroll
This feature reduces the complexity of managing payroll for employees who work in multiple countries — something that can be a challenge due to differing tax laws, currency exchange rates, and other factors.
"Remote allows us to effortlessly onboard new employees, safe in the knowledge that we are fully compliant. We are free to select the best candidates available, enabling us to focus on growing our business." – Andy Firth – Nearcut
Connect your workforce with Remote!
---
People Also Ask These Questions About Employee Management Software Systems
Q: What are the benefits of using an employee management system in 2023?
Employee management systems keep track of employee information, performance, and attendance. This can be especially helpful for businesses with a large workforce. The systems can also help to schedule shifts, assign tasks, and track vacation days. Employee management systems can help to improve communication between managers and employees.
Q: Why is it important to set up an employee management solution?
It is important to set up an employee management solution because using this type of platform, businesses can ensure that their employees are working efficiently and effectively. Consequently, businesses that use an employee management solution can improve their bottom line and better compete in today's economy.
Q: How do I track the ROI of an employee management system?
One way to track the ROI of an employee management system is by looking at employee performance data. This in turn can lead to increased productivity and higher-quality products or services. In addition, by tracking the time worked, business owners can ensure that employees are being paid for the hours they work. This can help to reduce labor costs and improve profitability.…more
Q: How do I choose the best management system for employees?
Choosing the right management system for their employees boils down to assessing the advantages and disadvantages. The key is to find the system that best fits the needs of your business. If you have a large workforce, for example, you may want to consider a system that allows you to monitor employee productivity and performance. If you have a small team of highly skilled workers, on the other hand, you may want to focus on creating a system that promotes collaboration and creativity.
Q: What are some examples of an employee management system?
There are a variety of different types of employee management systems ranging from a system that tracks employee performance with features such as goals and objectives, task lists, and performance reviews to a system that is used to manage payroll.