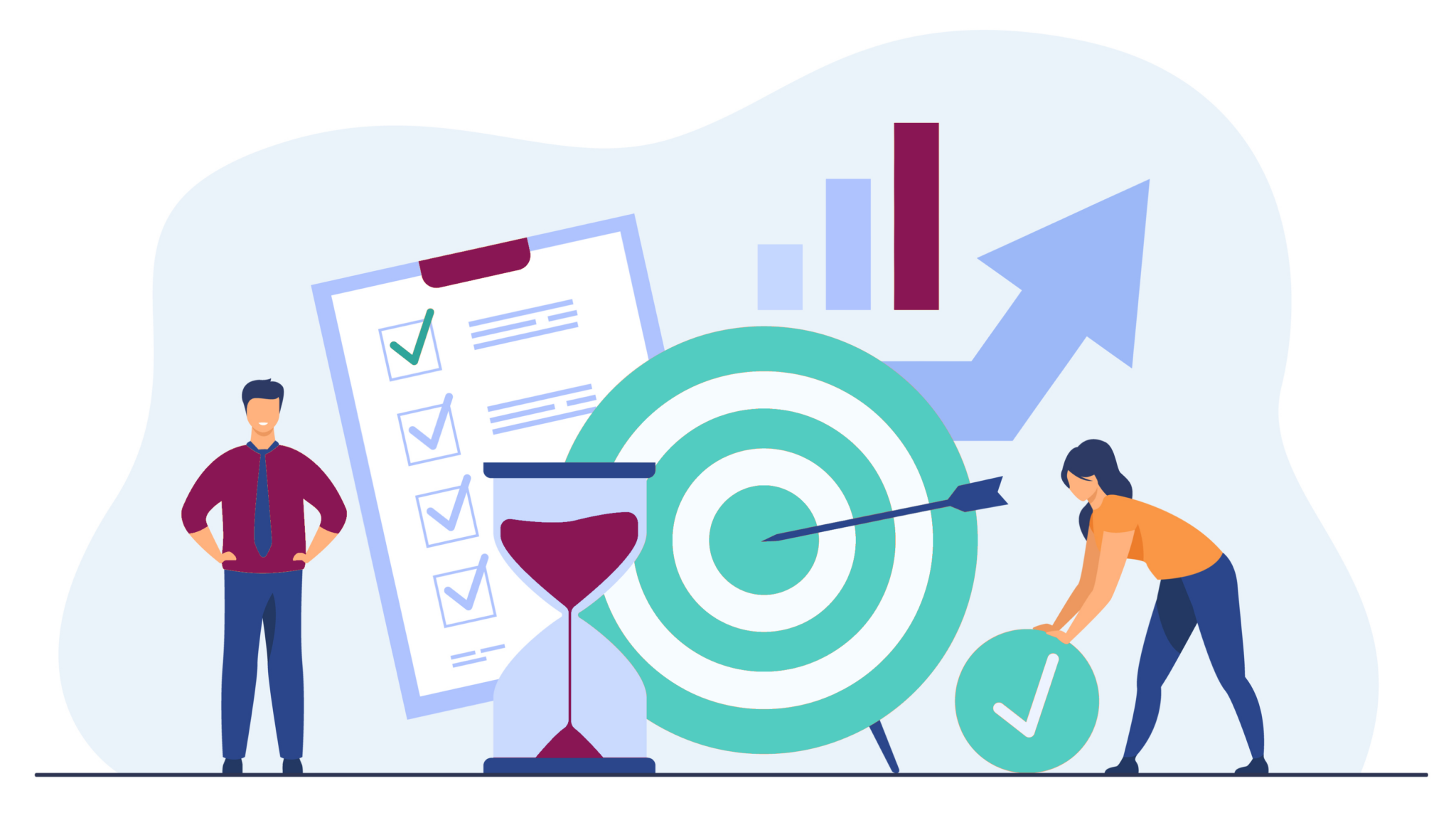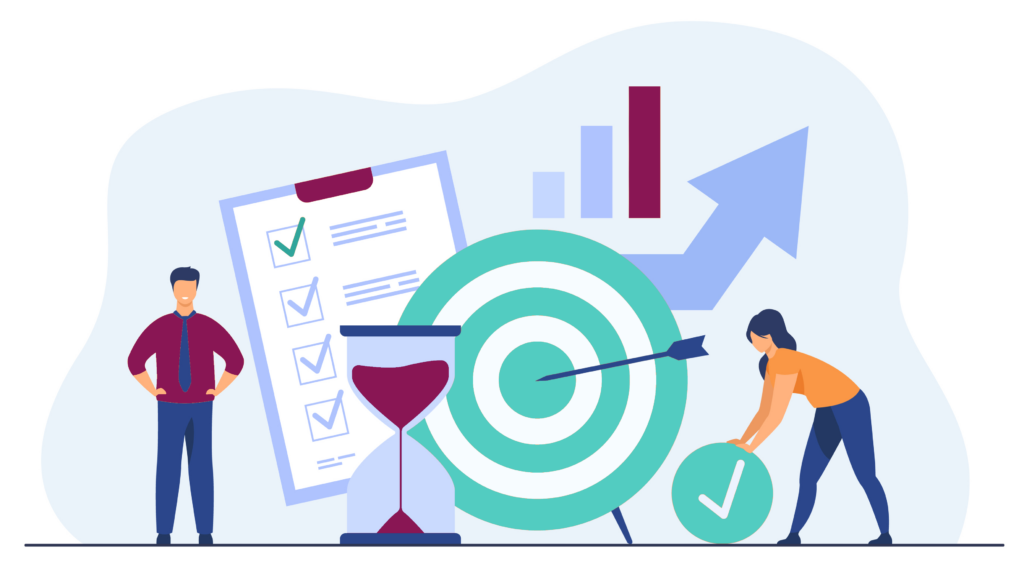 With the rise in hybrid and remote work, the role of managers is more important to company success than ever before.
Being a good manager is no easy feat, but having the right tools for managers to utilize is a game changer when it comes to team management.
Your managerial staff is not only expected to perform their core job responsibilities, but to manage, train, & develop their direct reports in an effective and meaningful way. Kara Hertzog, President of Innovative Employee Solutions, shared her thoughts with Forbes on supporting managers in a hybrid work environment:
"Rallying a team behind you has become even more crucial for success, yet much harder with a new distributed workforce. Ensuring that your leaders have the proper training and are equipped with tools to help simplify this for the manager and their teams is important.[…] Offload more time-consuming tasks so that they can spend more time fostering relationships among their peers and teams."
The right organizational tools for managers can help bolster employee engagement, provide employee recognition ideas, and streamline or automate core workflow functions.
Finding the best tools for your managers can be quite overwhelming, so we've compiled a list of our favorite tools to support your busy managers and improve the employee experience. Let's dive in and explore some of these amazing tools, their features, & how to get started!
Best manager tool for: Strengthening company culture
Standout features Kazoo offers:
➤ Setting Goals & OKRs
Kazoo's goal-setting feature allows your team members to enter their own individual goals department goals and overall company goals in one place. This allows for alignment on key objectives and ensures every employee understands how their work ladders up to the company's success.
➤ Pulse Surveys
Pulse surveys are a great way of gauging employee morale and collecting valuable employee feedback throughout the year. Kazoo's employee survey results are aggregated in a user-friendly dashboard that highlights actionable insights. Managers can even have their own survey dashboards for their teams that include predictive analytics for extra guidance.
➤ Peer-to-Peer Recognition
Kazoo's peer-to-peer recognition feature encourages employee appreciation from every level in the company. Users can engage with posts on their recognition feed and contribute toward a culture of employee recognition.
Why we love this tool for managers: We love that Kazoo is a company culture software that focuses on the employee experience to create and maintain meaningful connections. Company culture can be hard to cultivate remotely, but Kazoo helps managers navigate that challenge with its awesome platform features!
Companies that utilize this manager software:
Goodwill
Patagonia
Perform[cb]
"Kazoo's kept our company's vibrant, unified culture alive — even through a pandemic — and morale is up." — Ryan Hill, Vibe Manager, Perform[cb]
💡 Tip before you get started: Align internally on what the overall company culture goals and priorities are for the year and beyond. This will help in deciding how best to utilize Kazoo's platform features to effectively manage your business and employees.
Best manager tool for: Project management software & collaboration
Standout features monday.com offers:
➤ Extensive Template Library
monday.com has over 200 off-the-shelf templates to support whatever workflow process you're looking to support. From task management to team brainstorms, to financial roadmaps, there's a template for everything! Plus, if you can't find the perfect one, you can build one from scratch instead in a few easy steps.
➤ Robust Project Planning & Management
We've all heard the saying, "If you fail to plan, you plan to fail." monday.com has the project management tools and techniques you need to not only build the perfect project plan, but execute against that plan through seamless integrations with common platforms such as Outlook, Slack, and Gmail.
➤ Customizable Work Dashboard Views
This manager tool allows you to customize how you view your workspace dashboard with over 15 unique views for you to utilize. These views include your main table, Gantt charts, Kanban boards, and Calendar view to name a few!
Why we love this tool for managers: We love that this tool helps bring together disparate tasks, tools and teams into one, unified and easy-to-use platform to help streamline workflow processes.
Companies that utilize this manager software:
"We use monday.com for a plethora of use cases, the opportunities this platform provides are limitless." – Jane Tham, VP of Collaboration Technologies, Universal Music Group
💡 Tip before you get started: Determine if your team has a gap in their project planning and management processes. Chances are that gap exists because your team doesn't have the best project management tools in their toolbox. Enter: monday.com.
Best manager tool for: Recruiting top talent
Standout features myInterview offers:
➤ myInterview Intelligence & Automated Shortlisting
myInterview Intelligence places custom-picked, quality candidate videos in your queue based on your specific search parameters and hiring priorities. Simply select the qualities needed for the role and myInterview Intelligence takes it from there and provides automated shortlisting based on your preferences.
➤ Collaborative Review Process
Another great myInterview feature is the platform's collaboration tool that allows your team to review candidate videos together in real time. This is an awesome way to collaborate with your team and get instant feedback or alignment to keep the hiring process moving quickly!
➤ Live Interviews
After narrowing your shortlist down to the final round of candidates, you can easily move into the live interview video conferencing stage within this video interview platform. Candidates simply select a time for their video call via a custom calendar link. You can also record these interviews and view them side by side with the initial candidate video.
Why we love this tool for managers: We love that this platform can integrate with your existing HR software and that myInterview Intelligence utilizes bias-free analysis techniques to create a diverse and equitable candidate pool.
Companies that utilize this manager software:
McDonald's
Hyatt
Six Flags
"Agoda recruits from across the world with a unique challenge as we have to schedule across multiple time zones. myInterview has helped solve this by implementing an easy-to-configure video interview platform." – Matthew Greenburg, Agoda
💡 Tip before you get started: If you're on the fence about video screening candidates, request a demo from myInterview to see the platform in action!
Best manager tool for: Utilizing corporate gifting
Standout features Caroo offers:
➤ Curated Gift Boxes
Caroo offers a wide variety of expertly curated gift boxes that include high-quality products to surprise and delight your employees! With CustomSwaps, your recipients can view what's arriving in their box and swap items that align with their unique preferences.
➤ Custom Swag
Caroo makes creating and sending branded custom swag as easy as a few clicks! Design, order and send your swag all in one platform with the assistance of Caroo's expert curation & support team.
➤ Automated Gifting
With Caroo's automated gifting feature, you can retire the massive excel tracker & never miss an important employee milestone, anniversary or birthday again. Rather than relying on an external office management tool, take advantage of Caroo's automated gifting functionality so that your employees receive awesome recognition gifts directly to their doorstep.
Why we love this tool for managers: Whether sending gifts to your employees or clients, we love that Caroo's curation experts help you find or build the perfect gift sets that align with your needs and budget. Plus for every box sent, Caroo donates to Feeding America! F
Companies that utilize this manager software:
"Caroo has been one of the best companies that I've worked with! When the process started it was just so smooth. I was very surprised, never a mistake, never a complication, the whole thing was just so easy." – Maggie, Program Manager at Amazon
💡 Tip before you get started: Determine what your gifting budget is for the fiscal year and have this in mind as you begin exploring gifting options, volume, and frequency.
Best manager tool for: Celebrating employee milestones
Standout features Nectar offers:
➤ Birthdays & Anniversary Milestones on Autopilot
Schedule employee milestones such as anniversaries or birthdays by gifting Nectar reward points for them to redeem as they'd like. These milestone moments will automatically be posted in the social feed so that colleagues can get involved and comment or even send more Nectar points to celebrate!
➤ Employee Rewards
To celebrate these milestones and more, Nectar offers five types of reward options: Amazon integration, digital gift cards, company swag, charitable donations, and custom rewards. With such a robust reward catalog, your employees can choose the reward that means the most to them.
➤ Employee Recognition Aligned with Company Values
Managers and employees can send shout-outs celebrating hard work and team collaboration with Nectar points attached. You can even include hashtags of your core company values as part of these recognition posts so you have insight into how your employees are bringing your culture to life.
Why we love this tool for managers: Some of the best employee retention tools are centered around employee recognition & rewards because it truly does impact metrics like employee engagement & turnover rates. Nectar arms managers with the tools they need to ensure employees feel valued and appreciated.
Companies that utilize this manager software:
"With Nectar we have a culture of encouragement, and we celebrate each other regularly." – Scott K, Chief Technology Officer
💡 Tip before you get started: Nectar can integrate with a plethora of HR systems such as Workday, BambooHR, Microsoft, and Namely. Check out if your HR system is on Nectar's integration list to make setup a breeze.
Best manager tool for: Streamlining your HR
Standout features Bambee offers:
➤ In-Depth AR Audit
To kick things off, Bambee offers an in-depth audit of your resource management, including timesheets & payroll, along with your current HR business practices & policies to identify any potential risks to your business.
➤ HR Policy Creation & Training
Create, launch, and manage your company's HR policies through Bambee's platform. Their experts will work with you to craft and then train your staff on HR policies including sick leave, PTO, and non-discrimination.
➤ Dedicated HR Manager
Bambee provides you with a dedicated HR Manager who helps you navigate everything from employee relations to HR policies & procedures to onboarding & termination. With remote HR support and coaching available at your fingertips, Bambee sets your small business up for success.
Why we love this tool for managers: Small businesses for the most part don't have the same HR tools in their toolbox as major, more established companies. We love that Bambee only services businesses with less than 500 employees making them experts in the field.
Companies that utilize this manager software:
Hoodz Cleaning
PartnerStack
Reviano
"As a small business, Bambee was exactly what we needed for HR. Affordable, professional, and friendly! We absolutely recommend them." – Bryan Kelly, Owner & VP at Hoodz Cleaning
💡 Tip before you get started: Explore Bambee's pricing models to see which may be the best fit for your unique business needs and budget.
Best manager tool for: Implementing digital gifts
Standout features Awardco offers:
➤ Employee Rewards Partnership with Amazon Business
One of the best features of Awardco is its partnership with Amazon Business. Through Awardco and Amazon Business your employees get the flexibility of millions of reward options that are delivered quickly and with minimal effort on your end.
➤ Awardco Pay
Awardco Pay is a Reward Compensation program that can be utilized to recognize and reward your employees on an ongoing basis. Awardco Pay is given on top of a regular salary and can be given for any reason you chose including a holiday bonus, monthly reward, or anniversary pay.
➤ MemoryBooks
In the past, employee milestones have typically been recognized with employee awards like a plaque or monogrammed pen. Kick things up a notch with a personalized and auto-compiled digital MemoryBook featuring meaningful messages and photos
Why we love this tool for managers: Awardco has everything you could possibly need to implement a stellar employee incentive program. It makes giving and receiving incentives and rewards a breeze.
Companies that utilize this manager software:
"Awardco is not only a fantastic recognition solution but a fantastic technology solution that also provides recognition. Awardco has given us a level of confidence we didn't have before." – Annasuela Fritz, HR Projects and Recognition Manager at Hertz
💡 Tip before you get started: Think about what your reward budget is for the fiscal year and how to make the most of it on Awardco's platform.
Best manager tool for: Contributing to employee happiness
Standout features Bucketlist offers:
➤ Automated Anniversary & Milestone Recognition
Never miss an important employee milestone or anniversary again! With Bucketlist, you can automate recognizing important employee events like anniversaries, birthdays or welcome messaging and even attach a correlated award to that particular milestone.
➤ Customizable Company Rewards
Bucketlist's employee recognition software is super customizable to your company. You can offer custom awards such as Most Innovative or Best Team Player then reward these superstars with their pick from thousands of gift options, including gift cards & experiences, or customized company rewards like an extra day off work or catered lunch.
➤ Built-In Newsletter
Make company and team communication easier than ever by utilizing Bucketlist's newsletter feature where you can provide important company updates or announcements via a post or email to either an individual, your specific team, or the entire company.
Why we love this tool for managers: Employee recognition platforms are only valuable if your employees actually use them. Bucketlist is ranked 1st for 'Ease of Use' so your employees will get the hang of cashing in on their rewards in no time!
Companies that utilize this manager software:
Applebee's
First Bank
Storable
 "You don't always get to hear recognition from a manager so directly, but having it real time, 'Thank you for what you did, great job, and keep up the good work' has been amazing for morale all around the company." – Julianne Silletti, Human Resources, First Bank
💡 Tip before you get started: Take advantage of Bucketlist's customizable platform and identify unique rewards that will make your employees happy!
Best manager tool for: Providing a better onboarding experience
Standout features Sapling offers:
➤ Streamlined Onboarding
Sapling helps to build and automate your onboarding workflow to eliminate pain points and create a smooth & scalable onboarding experience. Standardize your onboarding process using Sapling's platform to introduce your company culture, process onboarding paperwork, and complete onboarding checklists all in one location.
➤ Auto-Assigned Workflows
With Sapling's auto-assigned workflow feature, you can build automated rules based on location, departments, or employment types to trigger action items such as sending emails & task notifications.
➤ Learning & Upskilling
Beyond onboarding, Sapling offers learning modules to support the continuous development and professional growth in your employees. With both self-led off-the-shelf eLearning modules and classroom events, Sapling helps empower and upskill your staff.
Why we love this tool for managers: Sapling is the only employee onboarding tool you need to create a seamless & repeatable onboarding process!
Companies that utilize this manager software:
"Sapling was pivotal in supporting our company scale remotely from 100 to over 1,000 people. The onboarding connectivity, data and automation bridged the gap from our recruiting machine to successful employees." – Clarke Valberg, CEO at Invision
💡 Tip before you get started: Review your current onboarding process to see where you may be lacking so that Sapling can help improve any areas of challenge.
Best manager tool for: Running & Automating Rewards Programs
Standout features Empuls offers:
➤ Gives an idea of employee pulse
Comes packed with built-in surveys, employee NPS, and qualitative feedback to know what your employees think and feel from time to time. Further, it helps HR and managers take action in strengthening their people-first culture.
➤ Peer-to-peer recognition
Enables your employees to experience moments of praise or appreciation through peer-to-peer and social recognition. This helps the team stay motivated and upbeat every day.
➤ Built-in gamification to drive adoption
Helps you leverage milestones, badges, leader boards, goals, and awards to gamify the experience and increase engagement holistically.
Why we love this tool for managers: Empuls is a holistic employee engagement and reward platform that helps managers and leaders reward employees for good performance and hitting personal and professional milestones, to delight employees at every stage of their journey with the organization.

Companies that utilize this manager software:
Continental
TaskUs
Mindtree
"Empuls has every reward and recognition option, helping us bring complete transparency. The fact that the platform is interactive and interesting leads people to visit and use it often thereby increasing adoption rates." – Nidhi Verma, HR Manager at HR Information Centre – Asia Pacific
💡 Tip before you get started: You can book a demo of Empuls. Empuls is a user-friendly platform for HR to get started within a day. Whether it is to use the platform as a standalone tool or in integration with existing tools such as HRIS, Slack, Teams, or G-Suite, Empuls does the job seamlessly and in minutes.
Best manager tool for: Engaging with remote employees
Standout features WeGift offers:
➤ Bulk Gift Card Ordering
WeGift's intuitive easy-order platform makes buying digital gift cards in bulk a simple & speedy process. With over 1,300 brands in 30 countries, you can send gift cards instantaneously to your remote employees no matter their location in only a matter of seconds!
➤ Digital Prepaid Visa Cards
Give your employees the gift of choice with WeGift's digital prepaid Visa cards. Simply add funds to your account, select your card value & number of cards, and then place your order – easy peasy!
➤ Redemption Reporting
Find out which rewards are most popular by department along with how many rewards have been sent and your redemption rate through WeGift's easy-to-understand and insightful reporting feature.
Why we love this tool for managers: We love that WeGift can support a global workforce by offering digital gift card options in over 30 countries and 18 currencies. Their platform is a great tool to engage your remote employees.
Companies that utilize this manager software:
"WeGift unlocked a world of possibilities for Vodafone and was exactly what we needed. Also, getting started could not have been easier – it was a case of plug and play." – Cai Mullins, Head of Affiliate partnerships at Vodafone
💡 Tip before you get started: Get your remote team members excited about the WeGift rollout by mentioning it in town halls or department meetings!
Best manager tool for: Putting employee experience first
Standout features CultureAmp offers:
➤ Continuous Feedback
With CultureAmp's focus on the employee experience, it's no surprise that employee feedback is a pillar of their platform. CultureAmp offers smart suggestions for feedback nominations based on how people work. This allows employees to receive and provide meaningful feedback from those they interact with most for continual growth.
➤ Meaningful One-on-Ones
As a manager, it's so important to have recurring 1-on-1 meetings with your direct reports. To help drive more meaningful conversations, CultureAmp offers a templated tool for 1-on-1s that includes a meeting agenda template, check-in questions, goal alignment, roadblock prompts, and more!
➤ People Development
If you don't offer growth and development opportunities for your employees, don't be surprised when they look elsewhere for them. CultureAmp encourages professional development with defined growth plans that align with individual employees' aspirations.
Why we love this tool for managers: CultureAmp is one of our favorite employee engagement software platforms because they truly care about the whole employee experience & bringing out the best in every individual.
Companies that utilize this manager software:
"Culture Amp is much more than a software tool. I have a knowledgeable partner who can offer me the strategic direction I need to help drive conversations with our board. Together, we're on a journey of improvement, constantly reassessing what works best for the business." – Jeranne Koekkoek, Chief People Officer at VanMoof
💡 Tip before you get started: If you're looking for employee engagement ideas, CultureAmp has everything you need to bolster engagement & the employee experience. Consider what engagement metrics are most important to your company and keep these in mind as you explore CultureAmp's platform.
---
Want to become a better professional in just 5 minutes?
People Also Ask These Questions About Tools For Managers 
Q: What is the most effective management tool?
A: The most effective management tool depends on your area of focus. Whether you're looking for the best tool for managing projects, onboarding, or communicating with your employees — it is important to do your research. There are so many tools available to your organization, it can make your head spin. Taking the time to find the right tool can pay off in the long run. That is why we put together a helpful guide to help get you started.
Q: What tools do I need as a manager?
A: Some tools you need as a manager include employee recognition & reward tools, employee onboarding tools, and employee collaboration & workflow tools.
Q: What are the benefits of using a management tool? 
A: The benefits of using management tools include streamlining communications & processes, strengthening company culture, and building a cohesive & meaningful employee experience.
Q: How do I choose the best tool for my managers to use?
A: To choose the best tool for your managers, think about areas in which you'd like to improve the employee/manager relationship, and then identify which tools most align with your goals and budget.
Q: What are the different types of management tools available? 
A: Some of the management tools available in our guide to manager tools include employee milestone & recognition platforms, employee gifting services, and online collaboration tools.