Don't overlook the importance of a thorough new hire orientation. A Bersin by Deloitte study calculates that "4 percent of employees leave after a disastrous first day and 22 percent of staff turnover happens in the first 45 days of employment." First impressions matter, for the employee as much as for the employer.
Research also shows that new hire orientations play a critical role in helping new employees understand their responsibilities, grasp the role they play in their company's broader mission and integrate into company culture. Capitalize on this opportunity to position your incoming employees for long-term success at your organization. You have the power to help new hires start the job on the right foot and increase employee retention. Your effort here will certainly pay off.
To help you out, we've broken down new hire orientation ideas and the steps some of the best companies take before, during and after the new hire orientation.
Pro-Tip: Easily roll out a comprehensive program for new hires with Zenefits. The Zenefits software and mobile app allows for new employees to learn more about your organization, connect with colleagues, quiz them on the essentials and more to create an overall culture and organization introduction.
Before
Let your new hire come in a little late
Starting a new job isn't easy. Tell your new hire he can come in by 10 on his first day. This will give him leeway to sort out his commute and get over first-day jitters.
Set up a team lunch
Organizing a team lunch for a new hire to get to know his teammates will not only help him feel comfortable, but also help him get acquainted with the relationships and resources he needs to crush it during his first few weeks at work.
Decorate his/her desk with swag
There's nothing like a balloon and some free company swag to make a new hire feel special on their first day. Before the new hire arrives, spruce up their desk with a curated welcome kit, welcome letters and all the practical information he/she needs in order for their first day to go smoothly. Newbies will match their co-workers, feel welcomed, and instantly look like "one of the gang."
Swag.com makes the process of finding and customizing the perfect products a breeze. Use this site to get everything from branded backpacks to office supplies to fitness gear.
Pro-Tip: You can create a custom swag box that gets sent to new hires. This is a great way to kick-off a new employee's experience at your company and show them that you care!
Ensure the new hire a 1-on-1 with his manager
Managers are busy, we know, but there's nothing like a face-to-face with a direct manager to get a new hire understanding his priorities, why he's an important member of the team and what he can do to get the ball rolling. Don't let managers overlook this—it's an essential step to a new hire knowing what's up and feeling welcome. 
Assign an office buddy
When you're new, it can be hard to socially branch out past your team. An easy way to fix this problem is to assign an office buddy on another team member that can serve as a social ambassador and a useful source of insight into how the rest of the company operates.
Bonus resource: HR Cloud Onboarding Checklist
Get his or her name right before he walks through the door
Nobody feels comfortable when their name is mispronounced. Figure out how his name is pronounced, spelled, his preferred gender pronouns and if he likes to go by a nickname. Try to establish this before his first day and share it with others on his team.
Senior leadership are responsible not only for generating revenue and building the business, but also for company culture and human capital. Before you develop your new hire orientation process, ask senior leadership for feedback on what information should be included and how new team members should be welcomed to the company.
During
Give insight into company structure
Share the company's bigger picture your new hire and detail how their work will help the company grow. Explain how the company is structured, each department's function and who key company leaders are. This is a great time for the new hire to bring up what's on his mind. Assure him that you're happy to answer any question, big or small!
Bring the company to life
Your company is so much more than an org chart and a fancy logo. It's a hive of innovation, driven by vibrant personalities and big ideas. Not showcasing these to new employees is a wasted opportunity.
Swap your text-heavy company history and floor plans for a video tour of where the company has come from and where it's headed. Include brief features on key employees, especially your owner or CEO – even if they're reluctant!
If your new hires are based in remote offices or work in a virtual team, share the tour with them through video alerts so that they aren't neglected.
At SnapComms, we have personal bios written for every new staff member. New hires have their face and story displayed prominently to alleviate any awkward introductions, while they can read the bios of everyone else online to find 'buddys' with whom they can make a connection.
Share company history and core values
Give your new hire context into how the company came to be and what inspires the everyday decision making. By sharing the company's history and the core values, this will give him social insight into the culture of the company and valuable guidance for how to navigate his role.
Introduce department heads
What better way to showcase company culture and structure than by introducing your new hire or hiring class to department heads. Giving the new hire the opportunity to speak with the leaders of the company not only gives him a chance to understand how the teams work together, but also how each department's work ladders up to advance the company's objective. If it's unrealistic for department heads to meet with each new hire, have them talk to each hiring class. Be sure to include time for a Q&A so no questions go unanswered.
Clue your new hire into key unspoken rules
Every company has unspoken rules that determine the way the company operates and employees behave. Give your new hire a hand and share these up front during the onboarding process. They will be grateful and this small gesture will empower them to have a smooth transition into your company's culture.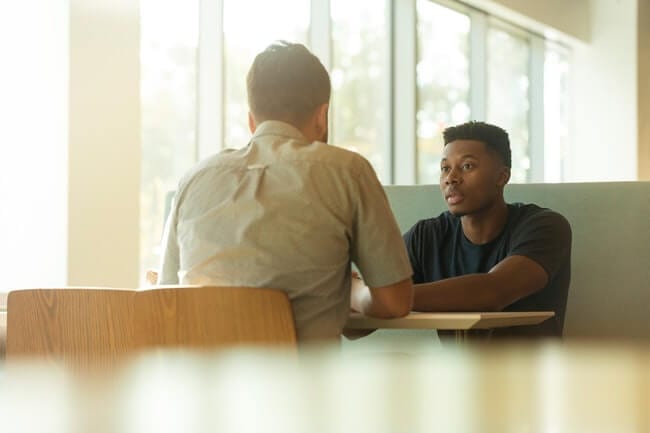 Provide a glossary of company acronyms and buzzwords
Every company has their own professional world and company culture. Along with this comes a highly specific language consisting of specialized acronyms and words. Share these with your new hire so he doesn't feel left out or confused. If you don't already have a glossary on-hand, it may be time to create a working document that can be easily accessed and shared.
Write a list of the new hire's responsibilities, who from the company he'll be collaborating with for each project and upcoming deadlines he'll be expected to meet. These sorts of details can fall through the cracks during the flurry of the first month on a job, or just seem obvious to the hiring manager and not to the new hire. Make it crystal clear, setting your new hire up for success. Present this list to your new hire and let him ask questions.
Give him a tour of the office
The very first office tour is an exciting activity for any hire since this will be their new working environment and where they'll spend most of their time. Show him where different teams sit, where the bathrooms are and the kitchen with the best snacks. On an overwhelming first day, this information does wonders in easing the new hire's feelings of disorientation.
Offer tech help
Nothing sets back a new hire from getting started like a technology roadblock. Provide a cheat sheet with all the wifi, login and software info. If possible, have an IT person on hand to help your new hire set up his computer, troubleshoot tech problems and acquaint himself with the software your company uses.
Run through company benefits
Your new hire will likely have questions regarding your company's corporate, medical and financial benefits. Take time to explain these in simple terms, and allow time for him to ask questions.
Introduce your new hire to his new friends
Let's be real, starting a new job, and familiarizing yourself with a new team and company, can be scary and intimidating. One way to make the new kid on the block feel at home is to introduce him to his new office mates. So get out of your desk chair and onto the floor—walk the new hire around the office, introducing him to his team and the other people in the company he'll be working with closely. This group should also include the go-to IT person, the office manager, the receptionist if they haven't properly met, and his HR representative.
In addition to physically walking the new hire around the office, have his manager send a company-wide email with a short intro about the new hire (potentially written by the new hire himself) on his professional background, who he is and where he comes from. This small gesture, coming from a manager, will make the new hire feel welcome and like his manager is proud to have him on the team, which is always a great feeling.
Ask his birthday
Companies celebrate employee birthdays in different ways. Whether they do this by giving the employee the day of their birthday off or by sharing some cake in the afternoon, be sure to ask whether he's comfortable sharing this information with the team and celebrating as a group.
Celebrate with a happy hour!
Most people wouldn't object to chatting with their new teammates over a beer and some bar snacks. This is also a great way for the new hire to familiarize himself with the team's culture and learn about the work he'll be doing in a low-pressure environment.
After
Give your new hire a roadmap for the next month
This should include a calendar of upcoming company events, along with key things he should learn in his first month to enhance his productivity and success.
Reinforce Orientation Ideas
Everyone know that the first days of a new job can be a whirlwind. To make sure all this information and introduction is solidified, you can easily roll out a comprehensive program that includes various elements of these orientation ideas with OrgLynx. OrgLynx's mobile app and software allow new hires to learn more about your organization, connect with colleagues, quiz them on the essentials and more to create an overall culture and organization introduction.
New hires will be prompted to complete different types of challenges and tasks like snapping photos, taking videos, answering questions, providing feedback, scanning QR codes and more. The team at OrgLynx will help you get your program setup for you so implementation is a breeze, and the program can run completely automatically to give a personalized feel to each new hire you bring on. Program duration is flexible but best results see a program targeting the new hire's first 90 days. OrgLynx performs equally well with a remote onboarding program. Best for companies over 100 employees.
Ask for feedback
After your orientation, ask your new hire for feedback. Does he have any remaining questions? Was there any information not included that he'd hoped to receive as a new employee? Did he feel the information he received was useful? Some companies like to provide a new hire orientation feedback survey, others have the HR professional leading the orientation ask casually. It's up to you, but don't skip the step. It's crucial to improving the process over time.
After all is said and done, new hire orientations take a lot of work. But it pays off–with increased employee retention, loyalty and productivity, new hire orientations increase the success of the company overall.
What new hire orientation hacks have worked best for your company? Tell us in the comments below!