Sure, you probably have an office holiday party. And if your staff's particularly enthusiastic, you might throw in a Halloween costume contest as well.
But are you celebrating Cinco de Mayo? Pi Day? Or even National Penguin Day? If not, it's time to get the party started!
Celebrations like these might seem frivolous, but they can have a powerful impact on office camaraderie and employee engagement – which, in turn, can affect your employees' happiness, productivity, and longevity. As Lauren Levine of SparkHire explains:
"When your staff members genuinely like each other, their work on team-based projects improves greatly. Communication levels are high, as people are more willing to play off of one another and defer to those who have stronger ideas and more experience. Plus, the whole process is more pleasant when you're not trying to create something great with a group of strangers."
Levine's assertions are backed up by Gallup data, as reported by the Harvard Business Review's Christine Riordan. She notes:
"Close work friendships boost employee satisfaction by 50% and people with a best friend at work are seven times more likely to engage fully in their work."
Throwing regular get-togethers gives team members opportunities to spend time together in a non-stressful environment, which can support the development of positive working relationships. Take a look at the list below and add the work celebrations that best suit your company's culture to your calendar:
Want to become a better professional in just 5 minutes?
Page Contents (Click To Jump)
January
New Year's Day – Your office may be closed on January 1st, so schedule this event for the next business day. Decorate your space with year-specific party items (think hats, funny glasses, and more), and encourage attendees to set serious and silly resolutions.
National Popcorn Day – This holiday is observed every year on January 19th, which happens to fall on Friday in 2018. End the week on a high note by renting a popcorn popper and doling out bags of crunchy kernels to your employees. Encourage them to get creative with different toppings, such as cinnamon, cayenne pepper, and more.
National Puzzle Day – If your office tends towards the more sedate and thoughtful, mark your calendar for January 29th. Experienced event producers at Go Game can help you plan a Mystery Puzzle Game your team will never forget. The Go Game team will take care of all the details, and you get to immerse yourself in solving a century-old mystery of a secret assassination. Host a more low-key celebration by placing jigsaw puzzles, crosswords, and sudoku puzzles in the breakroom, or by offering silly prizes for such awards as "Fastest Puzzle Builder" or "Largest Puzzle Completed." Don't forget to recognize the winners again at your company's annual awards party.
February
Groundhog Day – We could all use a little more Bill Murray in our lives. Play the movie on repeat in your breakroom and place a stuffed squirrel on the reception desk to really get in the spirit of this winter holiday.
Valentine's Day – Celebrate Valentine's Day not as a holiday of romantic love but as an opportunity for employees to say thank you to those in the office who have helped them throughout the year. Encourage your staff to trade dollar-store Valentine's Day cards, or pack your conference table with craft supplies and offer a prize for the most creative valentine's.
Mardi Gras – Held 47 days before Easter, this holiday is also known as Fat Tuesday and is marked in New Orleans as a pre-Lenten celebration of indulgence. Decorate your office in purple, yellow and green, play New Orleans jazz music on the office speakers and serve a king cake at lunch. Whoever finds the baby (traditionally hidden within the cake) wins a special prize.
March
Pi Day – On March 14th, break out the pie. A play on the digit "pi," which begins at 3.14, this holiday is a great opportunity to put your office's baking skills to the test. Have kitchen-savvy staff members bake their best recipes and let the entire office vote on the winning entry.
St. Patrick's Day – Deck the office in green and play Irish music throughout the office. If you're feeling extra involved, hide bags of gold coins throughout the office and send employees on a scavenger hunt set up by "leprechauns." We'll leave it up to you to decide whether or not to bring in the green beer…
First Day of Spring – Especially if you live in a seasonal climate with harsh winters, make the first day of spring a major occasion. Leave a small green plant or potted flower on every employee's desk to take home, and serve flower-shaped cookies (or other symbolic spring foods) in the breakroom.

Go all out by bringing in

Go Game's

event pros to host a day of

lawn games

that offer as many thrills as all your childhood field days and recesses combined.
April
April Fool's Day – Consider your office culture carefully before making this an official company celebration. If you think it'll suit your staff, offer prizes for the best in-office pranks. Just be clear – no destruction of property or personal injuries allowed!
Earth Day – Earth Day is celebrated every April 22nd. Pair this holiday with an Arbor Day outing on April 28th, and volunteer as a team at an environmental charity. It's a great way to give back while building office camaraderie.
World Penguin Day – Take your World Penguin Day (celebrated on April 25th) celebrations as silly or as extreme as you like. Encourage team members to dress in all black and white, give a prize for the best penguin waddle, or – if you're feeling generous – symbolically adopt an Emperor Penguin through the World Wildlife Foundation to be your new office mascot.
May
Cinco de Mayo – This Mexican holiday, celebrated on the 5th of May (literally, Cinco de Mayo), commemorates the Mexican army's victory at the Battle of Puebla in 1862 with parades, street festivals and mariachi music performances. Keep your celebrations culturally sensitive, but take this opportunity to enjoy new interoffice music and authentic Mexican tacos and mole poblano.
National Chocolate Chip Day – May 15th marks National Chocolate Chip Day, celebrating the creator of chocolate chips, Ruth Graves Wakefield. Enjoy these sweet chocolate morsels as part of an office sundae bar, or give out prizes for the most creative uses of chocolate chips in homemade desserts (brought into the office to share, of course).
National Lucky Penny Day – Yes, this is a real holiday. May 23rd is National Lucky Penny Day, and you can celebrate it by dedicating the day to giving back.

Use Go Game to get everyone in your office playing games for charity.

Ask co-workers to bring in their spare pennies from home to fund a special charitable donation.
Up the ante by offering to match the number of pennies collected, and be sure to set aside some extra time to process your donation in your local Coinstar machine.
June
The Invention of Baseball – If you've got a crew of sports aficionados, have fun with the June 12th anniversary of the founding of baseball in 1839. Cupcakes with baseballs on them and other sports-styled foods will get you part of the way there, but why not take the whole crew outside to toss some balls around? Better yet, if there's a baseball league in your area, make an office tradition out of spending a day at the ballpark together.
International Picnic Day – Yet another reason to take things outside and enjoy the fresh air, June 18th is International Picnic Day. Treat your employees to a catered lunch, and cover your outdoor tables in red-checkered tablecloths to really get in the spirit.
Superman's Birthday – This one might be a bit of a stretch, but if your office is into superheroes, you'll enjoy marking June 30th – Superman's birthday. Play Superman movies and cartoons on the breakroom TV, host a cape-decorating contest (if your office is crafty), or give out awards to your own office superheroes.
July
International Joke Day – Though this July 1st holiday falls on a Saturday in 2017, you can celebrate it at the end of June or after the 4th of July vacation by transforming your break room into a stand-up comedy spot. Have employees who want to participate tell their best jokes, then have your office vote on their favorites. Give winners small prizes or bragging rights within the office.
Independence Day – Your office may be closed for the holiday, but this is one that's still worth celebrating.

Get everyone together for an epic scavenger hunt or July 4th activity. The exciting missions and fast-paced gameplay will have everyone feeling like an action star.
Have an all-American cookout featuring hamburgers and hotdogs on the grill (making vegetarian options available as well), potato chips, corn on the cob, and more.

National French Fries Day – If your team leans more salty than sweet, celebrating National French Fries Day may be a better fit than the sugar-oriented occasions described here so far. Celebrate it on July 13th with an office taste test of local french fry options.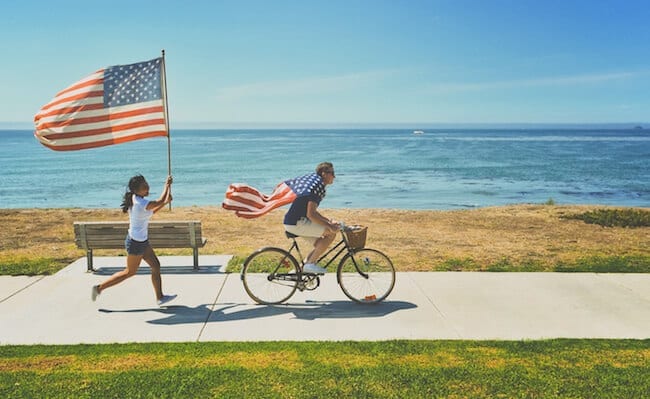 August
Dollar Day – Did you know that the first U.S. dollar was printed on August 8th, 1786? Make it an occasion by leaving dollar bills on every employee's chair, and by hosting games and other competitions that give out dollar store toys and trinkets as rewards.
Wizard of Oz – The Wizard of Oz movie premiered on August 18th, 1939, making this a fun anniversary to celebrate for offices filled with movie buffs. Besides playing the movie in the breakroom, use tape and yellow paper to create your own "Yellow Brick Road" throughout the office. If your staff is into it, encourage them to dress in costume – ruby red slippers welcome.
International Left-Handers Day – Have any lefties in the office? Celebrate them on August 13th by giving right-handed staff members left-handed notebooks and scissors to work with.
September
Read a Book Day – Ask your office to bring in copies of their favorite books to share with the team on September 6th. Or, to incorporate a charitable angle, host a book drive to collect books to be donated to your local library in conjunction with International Literacy Day, celebrated on September 8th.
International Talk Like a Pirate Day – Let your customer service members loose for a day, encouraging them to talk like a pirate on September 19th.
The Dundies – "The Dundies" episode of The Office premiered on September 20th, 2005.

Get Go Game to help you plan your very own office game show or brainstorm with them to come up with your office's very own version of the "Dundies."

Head to a local Chilis (if you haven't already been given a lifetime ban) and reenact the Dundies from the show. (Don't forget the award for "Whitest Sneakers")
October
National Denim Day – Who in your office can rock the best Canadian tuxedo? Find out by marking this holiday on October 6th.
World Food Day – Celebrated on October 16th, World Food Day is a day of action against hunger. Mark it by enjoying world-wide cuisines in the office, as well as by organizing an office food drive or volunteering as a group at a local food pantry or soup kitchen.
Halloween – Halloween is a classic office celebration, and for good reason. Coming to work in costume can be a fun diversion for employees, but you'll need to be explicit about your intention to celebrate this holiday. Nobody wants to be the only one who dressed up, so announce formal Halloween events – including costume contests, in-office "trick-or-treating" and more – far enough in advance for workers to find costumes.
November
National Sandwich Day – Celebrated on November 3rd, National Sandwich Day is a great opportunity to get the team together for an informal event centered around sandwiches. Cater in 6-foot long subs, or bring in all the fixings and let staff prepare their favorites.
America Recycles Day – Get the office into the green spirit on November 15th by making a game out of who can make the most environmentally-positive changes. Partner up with Go Game to host a drive to collect household items or plan a day of bike building. Invite people all across the community (not just your office team) to join you and bring donations, including unwanted bicycles.
Stay at Home Because You're Well Day – Created by Wellcat.com, this holiday, which is celebrated on November 30th, gives team members a bit of breathing room without forcing them to call in "sick." While your employees will enjoy the break, celebrate this one only if you can afford to shut down the office for the day.
National Swag Day – You can celebrate National Swag Day on November 15th in style thanks to our friends at

Swag.com

. This celebration is easy to plan. 

Pick one of the covetable items available at

Swag.com

.

Have it customized with your brand logo, colors, or taglines. 

Hand out the swag on November 15th and enjoy a crowd full of smiling employees.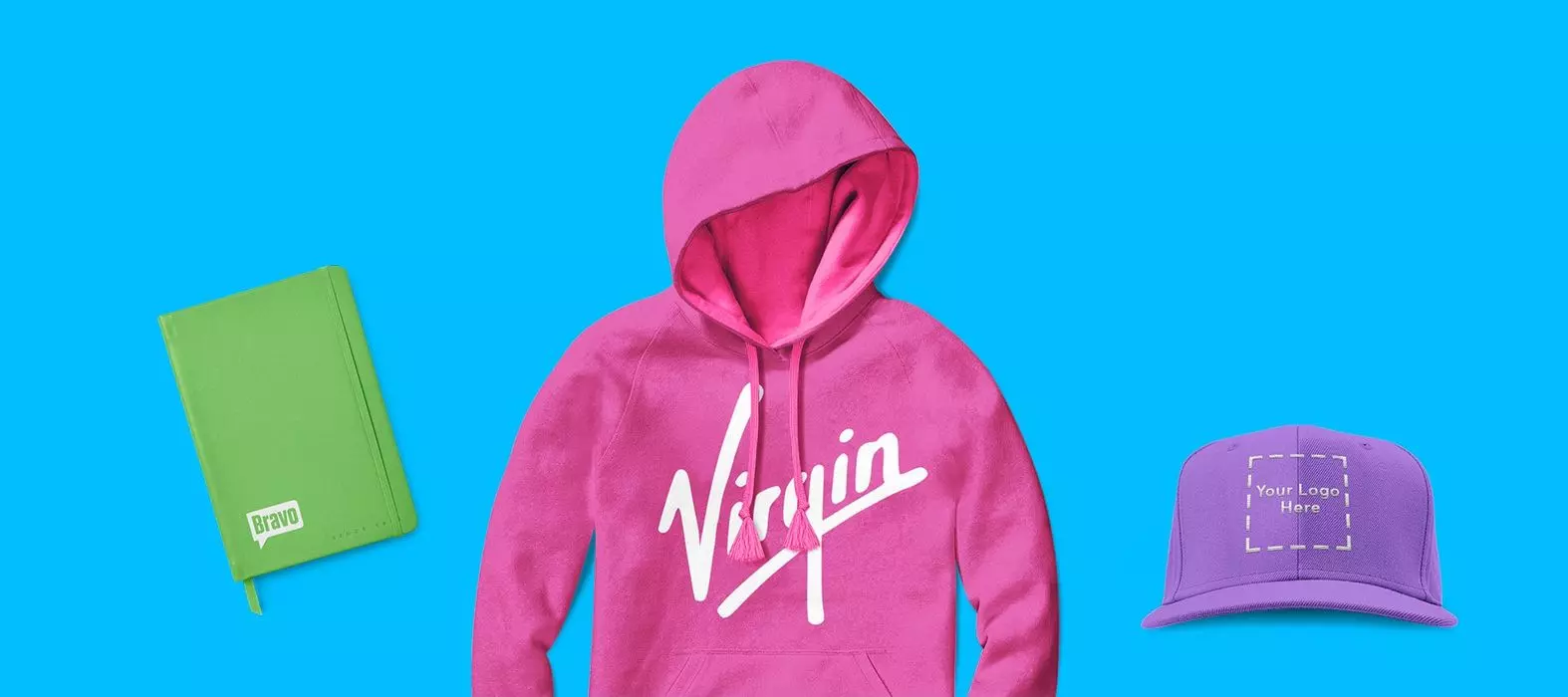 December
Rosa Parks Day – On December 1st, 1955, Rosa Parks refused to give up her bus seat in Montgomery, Alabama. Mark this occasion by celebrating this and other acts of bravery within the civil rights movement, or by volunteering as an office for a cause that promotes fairness and equality for all.
National Cocoa Day – Take over your break room with a full spread of cocoa fixings, from different mixes to marshmallows, whipped cream and sprinkles. Celebrated on December 13th, this holiday can provide a moment of quick relief during a busy season.
Mini-Golf Day – On December 14th, 1929, the first miniature golf course was opened in Tennessee. Celebrate it by picking up mini golf sets (rent them, if you can) and transforming your office's hallways into an 18-hole course. The team member with the lowest score – no handicaps! – wins.
Holiday celebrations don't have to be expensive, and they don't have to be limited to the major holidays celebrated with PTO every year. Incorporating a few fun work events throughout the year will keep your team engaged and build the camaraderie needed to overcome office challenges.
Got another favorite office holiday to celebrate? Leave us a note below with your favorite occasions!
Office How-To Resources