Are you trying to draw… a bird?
Or is that supposed to be a picture of a football player?
Oh! Oh! I know what it is—it's a list of the best online pictionary games!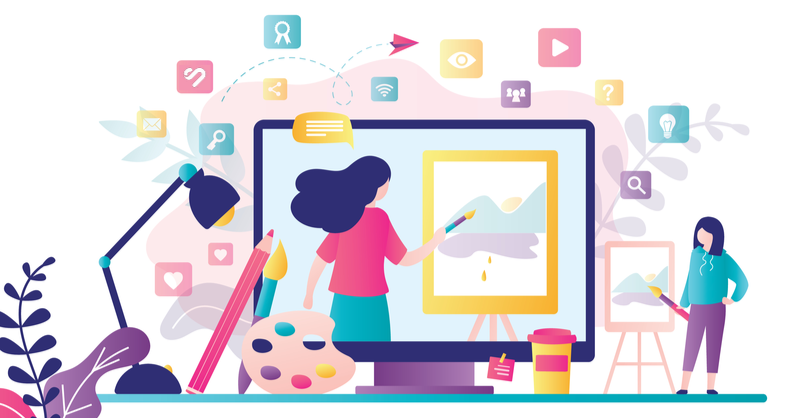 Pictionary is a classic party game that requires someone to draw a picture while their teammates try and guess what they're drawing. This drawing game is like Charades meets Scattergories. That makes it the perfect middle ground for those who love word games, guessing games, or drawing games. While most people know Pictionary from playing in their living rooms, Pictionary is actually perfect for playing online!
If you're searching for the right online group game to get your coworkers involved and having fun, you should try online pictionary with your team. Easy to learn, low commitment, and endlessly customizable, online pictionary is the ideal team building activity. It'll have your office playing, competing, and laughing for hours—all from the comfort of their own homes!
Whether you're playing on Zoom, Google Meet, or Microsoft Teams, online pictionary is a guaranteed great time.
Plus, we promise it'll be more fun than this game night…
Read on to discover the best online pictionary games for your office to enjoy!
Pro-tip: Kick off your virtual game night with Caroo's Icebreaker Box. This virtual event gift box is an easy way to let guests snack, mix up a cocktail, and get ready for some pictionary madness!
Want to become a better professional in just 5 minutes?
5 Best Hosted Online Pictionary Games For Virtual Fun
These first five online pictionary games are all paid activities from a range of highly respected team building vendors. These pictionary games use hosts and curated gameplay to take the pressure off your team and enhance the fun. Read on to see what online pictionary game sounds right for your team game night or Zoom icebreakers!

Virtual Pictionary is a classic take on the game. Virtual Pictionary is run by the experiential engagement platform Confetti, which offers a slew of other great online activities. This is the perfect game for both long-time coworkers or as an icebreaker with a new team!
What makes this a great online pictionary game: Virtual Pictionary is hosted by one of Confetti's professional hosts, bringing an added structure and showmanship to an already fun activity. Once the office signs in, groups of four to ten players will be sent to private rooms, where everyone will be split into even teams. This smaller scale allows for more interaction and bonding between employees.
Check it out: Virtual Pictionary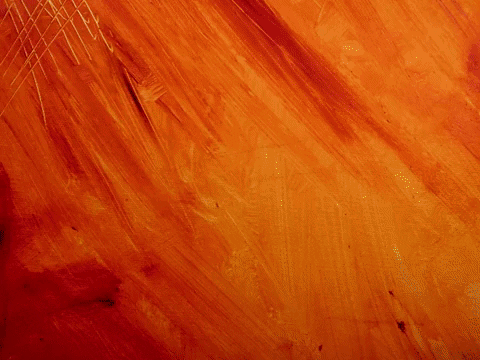 This fun pictionary bundle features 4 games that are both interactive and educational. It is a great way to learn about different topics, and it can also be used as a team building activity, a party game, or an icebreaker.
What makes this a great online pictionary game: This game can be played with groups of different sizes and covers interesting topics from Women's history pictionary to music and movie pictionary and more. Simply print out the games, get online and start playing.
Check it out: Emoji Pictionary Bundle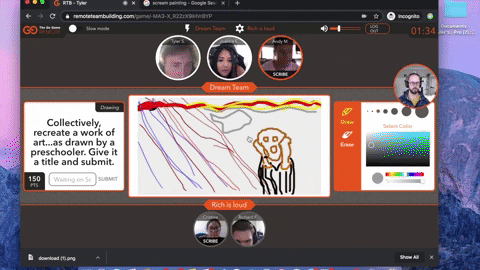 One of many fabulous mini-games offered by the team building company The Go Game, this self-hosted version of Pictionary is ideal for an office looking to stretch their creative muscles. A group of coworkers will be assigned a famous artwork, and will need to work together to sketch it while others try to guess it. While playing Recreate a Famous Artwork, your coworkers will have more than Mona Lisa's sly grin—they'll be smiling ear-to-ear!
What makes this a great online pictionary game: Recreate a Famous Artwork promotes collaboration and added creativity, which will lead to a more memorable night. The need to work together will teach valuable communication skills and bond your coworkers closer together. Van Gogh with our recommendation—Recreate a Famous Artwork is worth the Monet!
Check it out: Recreate A Famous Artwork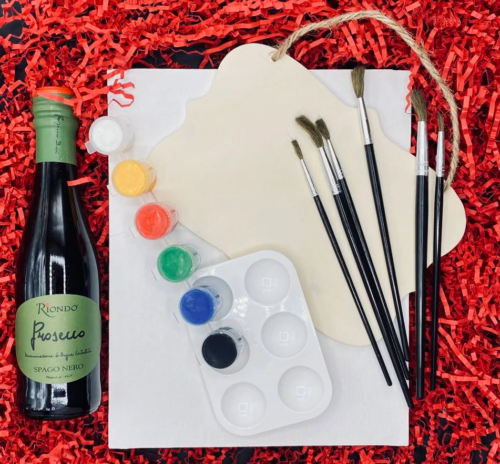 Who needs competition? This online game has a professional artist lead your team in a step-by-step painting tutorial. Don't worry about your drawing skills—all levels of artist will enjoy creating their own masterpiece at home, while having an after-work drink and bonding with their coworkers. With Virtual Draw and Sip, you'll have an office full of Bob Rosses in no time!
What makes this a great online pictionary game: By removing the competitive aspect, your coworkers can focus on relaxing and enjoying themselves. However, since everyone is working to draw the same thing, there's still the camaraderie and comedy that comes from shared experiences. Plus—wine! You might need to send a virtual happy hour gift box to ensure everyone's drinking the good stuff.
Check it out: Virtual Draw and Sip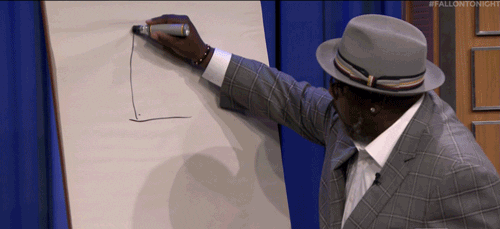 This team-building take on Pictionary uses a lively host to keep the game organized and peppy.
What makes this a great online pictionary game: With energetic hosts that keep things running smoothly, everyone will be able to focus on the game! This virtual dictionary event has the first correct guesser win the round, getting the whole office engaged instead of separating players with a team-vs-team mentality. It also offers other unique team-building events, so you could turn online pictionary into a full, diverse game night.
Check it out: Picture-Perfect Drawing
Calling all movie buffs—we're going to need a bigger Zoom meeting! This movie-centric online Pictionary game will have the whole staff quoting, quipping, and reminiscing about their favorite films. What brings a group of people together more than their mutual love for a great film?
What makes this a great online pictionary game: By focusing on just movies, this online Pictionary game gives the night more focus. Plus, it brings a trivia aspect to the game, allowing coworkers to show off their movie knowledge. Also, with a professional moderator, the game will go off without a Hitch (starring Will Smith). I'll have what (online pictionary game) she's having!
Check it out: Movie Themed Pictionary
5 Best Free Online Pictionary Games For Groups
You know what they say: money doesn't buy happiness. Or, in this case, pictionary. Here are the best free Online Pictionary games to have fun at work.
With an appealingly lo-fi aesthetic and cute, customizable avatars, Skribbl is a free online Pictionary game that is all charm, no frills. Players select from one of three options and have just 80 seconds to draw their chosen word. The faster you guess the word, the more points you get!
What makes this a great online pictionary game: Aside from its great art style, Skribbl sets itself apart by not being team-based—every player guesses on their own for each drawing. This makes it ideal for a smaller team, as everyone gets to participate at all times. Plus, while Zoom makes this one more fun, it can be played entirely over chat on the Skribbl website.
Check it out: Skribbl.io
This variation on pictionary is custom-made for an office of true art lovers. Draw Copy does not start with a word—instead, as its name suggests, you're trying to trace a pre-chosen drawing. There's no guessing involved here. The goal is just to draw something that most accurately recreates the picture. Don't worry—tracing is allowed! Draw Copy also has a Pokemon-specific mode, which is the obvious choice for offices that Gotta Draw 'Em All!
What makes this a great online pictionary game: By removing the guessing game aspect, coworkers are allowed to chat and joke throughout, while the game still gets their competitive juices flowing. The end results will range from hilariously misrepresented to truly impressive, leading to a team-building experience to remember.
Check it out: Draw Copy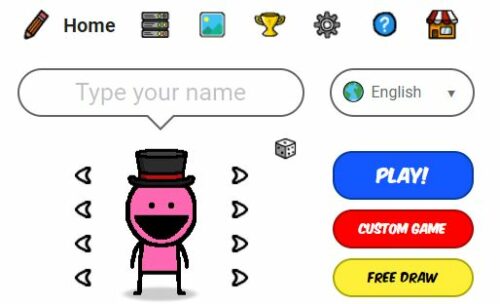 Sketchful.io is every player for themselves—each round has one drawer, with everyone else guessing. This is great for smaller teams or those trying to encourage individual participation. Plus, Sketchful's customizable cartoon avatars and throwback style will get even the most reticent coworker involved.
What makes this a great online pictionary game: Sketchful.io is easy to set-up and quick to play, but has endless replay value, making it a smart choice for either a quick team break or an all-night event. Plus, its 'Free Draw' feature allows players to practice their art while waiting for the games to begin!
Check it out: Sketchful.io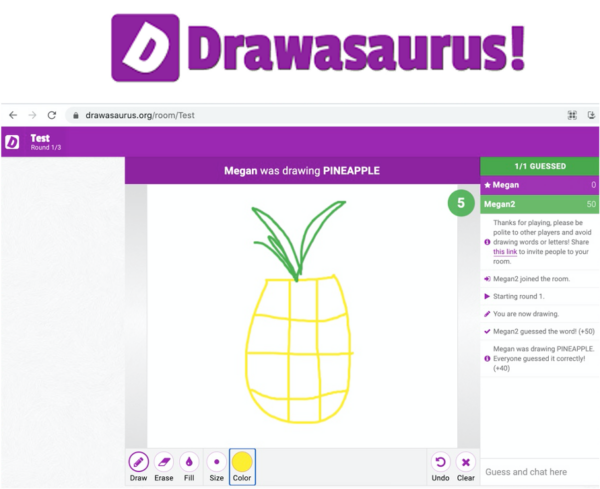 Roar! We've got good news—Drawasaurus is a virtual game night that hasn't gone extinct. This barebones pictionary games only take a moment to set up, so your team can quickly hop on and get playing. All you need is an open browser (no, not Bowser) and an artist's touch.
What makes this a great online pictionary game: This online Pictionary game has simple rules, a clean design, and great UI. Just make a room and invite your team, and you'll be competing in a matter of minutes. Plus, with anywhere from four to sixteen players per game, this one works for teams of all sizes.
Check it out: Drawsaurus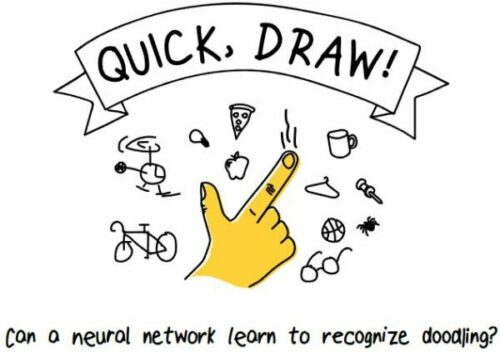 Quick Draw works a little differently—instead of working with and competing against other people, here you're paired up with a neural network. Huh? While atypical, this variation of pictionary can be fascinating and fun in equal measure. Quick Draw will ask you to sketch a common object. Over the course of twenty seconds, you will doodle it to the best of your abilities, while an AI tries to guess what you're drawing. Plus, the AI learns as it plays, meaning each player is making it a better guesser.
What makes this a great online pictionary game: While not a traditional team-based Pictionary game, Quick Draw's combination of art and science is unique, plus your attempts to win with a robot teammate are entertaining and nerve-wracking. While not enough for a full game night, Quick Draw is a perfect opener or palette cleanser to get your team engaged and thoughtful.
Check it out: Quick Draw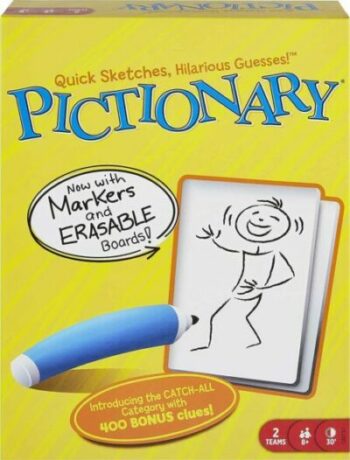 Online Pictionary is a stellar way to get your team bonding or break the ice before a meeting. There's no beating the real thing though, right? If your team is back in the office, why not give everyone a much-needed screen break and gather around a real, physical board game! Available for just $20, the Pictionary Board Game brings all the thrills and laughs of online pictionary to one room.
What makes this a great virtual pictionary game: Zoom is an incredible tool and our ability to play games online has been a game changer, especially with the Pandemic sending most offices to work-from-home.  However, there's something special about gathering in one place to have some IRL fun. With the Pictionary Board Game, there's no quirks or special visuals. Just your coworkers, a pad of paper, a few pencils, and a night of creative competition.
Check it out: Pictionary Board Game
With all these online pictionary games to choose from, you're set for a night of team-building fun. The only hard part is, which one will you pick?
If you want to create a really special event, consider playing multiple of the different online pictionary variations listed above! You can end the night with a vote for your favorite and an award ceremony for all the winners.
How To Play Online Group Pictionary
To play virtual pictionary with your friends, coworkers, or whoever ins interested, you just need to follow a few simple steps. To get you started, we outlined some of the key action items you will want to address before your next online game.
Step 1 – Create a Zoom and invite your team members.
Step 2 – If necessary, send everyone a link for the online pictionary game you'll be playing.
Step 3 – Get everyone logged on and signed-in.
Step 4 – Either explain the rules or introduce the host and let them take over.
Step 5 – If necessary, get into breakout rooms and/or teams.
Step 6 – Start drawing!
What Are Online Pictionary Games?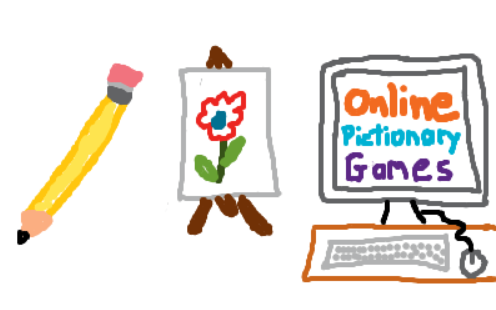 Online pictionary games are websites, computer programs, or hosted events that bring the classic multiplayer party game pictionary to the online world. With these activities, you can enjoy a game of pictionary with people from all over the world, with each player competing from their own computer.
The goal of pictionary is for a team to guess what a designated drawer is sketching before the drawing time runs out. The two teams go back and forth until either you reach a pre-chosen number of rounds or a certain score is hit.
In regular pictionary, players usually draw on whiteboards or large sheets of paper. In online pictionary, all the drawing is done with a keypad or computer mouse!
Online pictionary offers a slew of twists on this classic formula, giving you plenty of different options for the perfect virtual team building night.
---
 People Also Ask These Questions About Online Pictionary Games
Q: How does Pictionary work on Zoom?
A: On Zoom, you can project your chosen online pictionary game while giving your coworkers a chance to laugh, joke, and bond on their separate screens.
Q: Is there an online version of Pictionary?
A: There are many online versions of Pictionary! We've listed our ten favorites here to help you choose the perfect office game night. However, there's even more to choose from if you want to do your own research.
Q: How do you play Pictionary with remote coworkers?
A: It's easy to play an online Pictionary game to help your team's remote work culture. Just pick a Pictionary game, make a Zoom invite, and have some fun! If you want to simplify things further, choose one of the hosted pictionary games above to ensure things will run smoothly.
Q: What do you need to play a virtual pictionary game?
A: All you need to play virtual Pictionary is a computer, Wifi, and one of the online Pictionary games listed above. Although here's a pro tip: a mouse can help you nail the precise brushstrokes on your sketch masterpiece.
Q: Are there free pictionary games to play online?
Q: Can you play Pictionary on Zoom with your friends?
A: It's easy to play Pictionary on Zoom with friends. Just choose one of our recommended online pictionary games, set up a Zoom meeting, and get ready for a hilarious night of artistic one-upmanship.