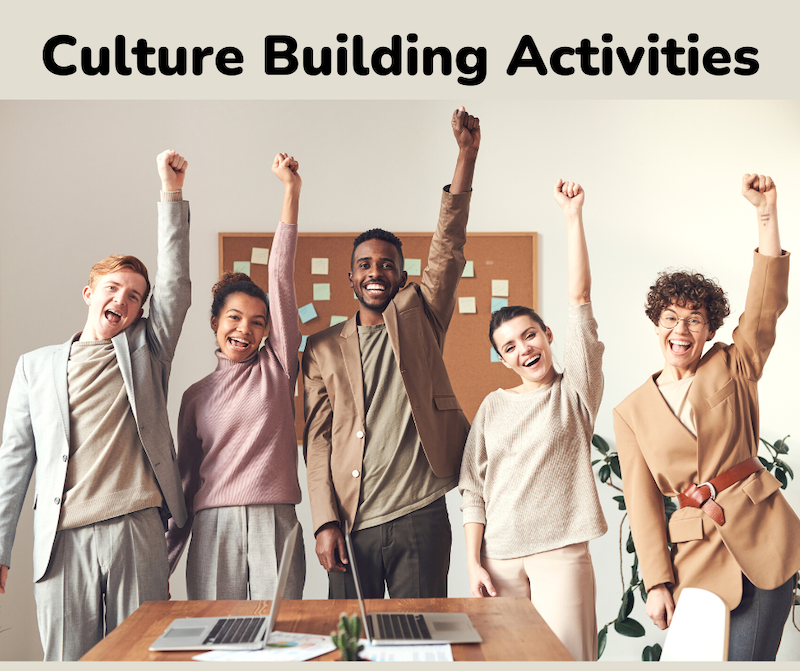 The culture of an organization directly affects so many other aspects of its operations. For instance, a company with a toxic work culture is more likely to have low employee engagement and morale, which show up as poor performance and high turnover rates.
Whereas, the side effects of a healthy workplace culture are strong leadership, good communication, high retention rates, and a workforce of empowered individuals working together.
Much different work environments, right?
But how do you build a culture of trust, recognition, and continuous development?
By taking action. You have to do "the things" that create opportunities for interaction. Sure, they regularly collaborate in meetings and on projects so technically, they're interacting. However….
1️⃣ Everyone isn't in a cross-functional role, but everyone is part of the culture. Your accounts payable department may have no idea who works in logistics so you have to create reasons for them to cross paths.
2️⃣ Your remote workers aren't getting the same in-person interactions with their colleagues as those in the office. A work environment where everyone is connected and included creates a sense of camaraderie among the entire team.
3️⃣ Taking off the work hat and having fun together can offer a different perspective of one another.
Gandhi said it perfectly…
"A nation's culture resides in the hearts and in the souls of its people."
Similarly, the culture of your organization is largely determined by the values and intentions (aka "hearts and souls") of its employees.
From smaller groups to company-wide participation, there are so many in-person and virtual culture building activities to choose from. With online games, virtual tours, and events, there's no shortage of engagement activities to accommodate your employee base.
Ready to close the communication gaps, strengthen your workforce, and laugh till it hurts in the process?
We've got 20 creatively fun and collaborative culture building activities to get your employees more connected and engaged.
Want to become a better professional in just 5 minutes?
1. Celebrate Milestones
Celebrating milestones means acknowledging the moments that make up your employees' ongoing success. Career checkpoints like work anniversaries, promotions, and retirement earmark moments of growth along their professional journey. Other mentionable milestones are project completions, new product launches, and meeting financial goals, as they're all stepping stones to even bigger accomplishments.
"Combine thoughtful messages and memorable photos for one-of-a-kind recognition."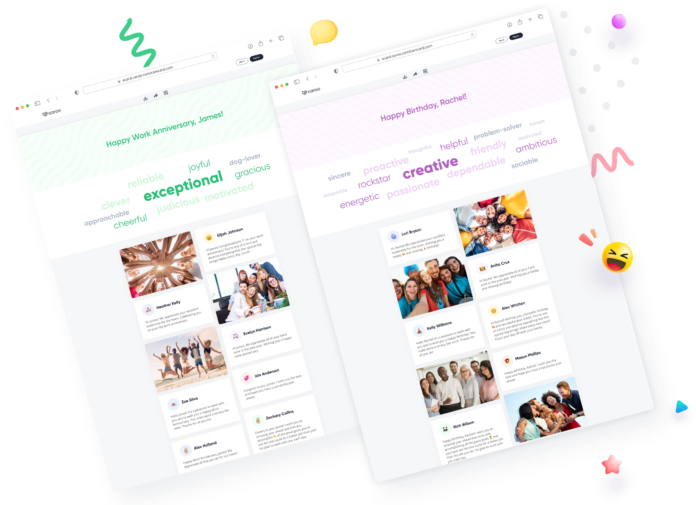 Why this is a fun culture building activity: From new babies to big birthdays, CareCards are perfectly customizable. Say what you want instead of settling for the best of the bland, impersonal greeting cards from a corner store. With CareCards, you can get everyone on the team to digitally add their unique shout-outs and show support from the whole group.
Check out: CareCards
2. Send them on a weekend getaway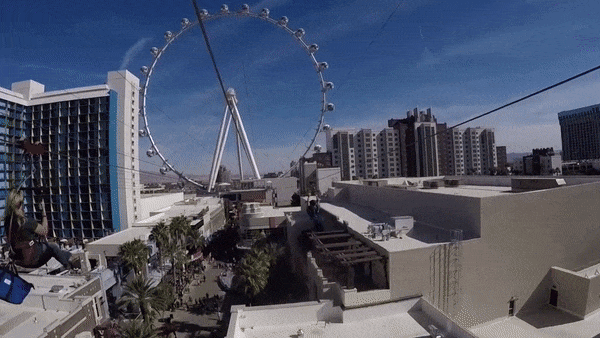 Weekend getaways may be highly underrated treats. As we're cautiously normalizing following a pandemic, a change of scenery can be exactly what's needed to refresh and regroup. Whether it's a wine tasting, a national park or museum tour, or a city adventure package, there are a ton of benefits in going off the grid for a fun and relaxing weekend getaway.
"A rewards and recognition program that goes above and beyond to build the culture of your dreams."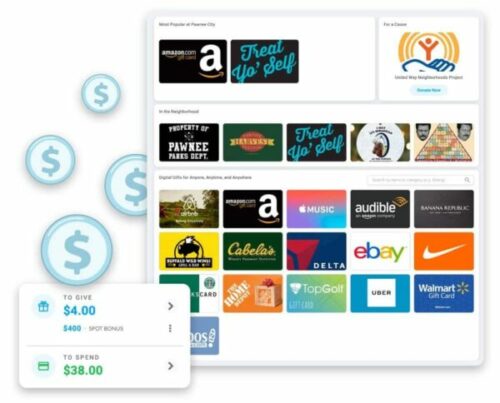 Why this is a fun culture building activity: Recognizing your employees for their hard work is easy. Rewarding them for their talents creates a culture of appreciation and contributes to their well-being. Watching the gratitude bug spread throughout your team is a beautiful sight.
Check out: Motivosity
3. Send the team out on a company-paid lunch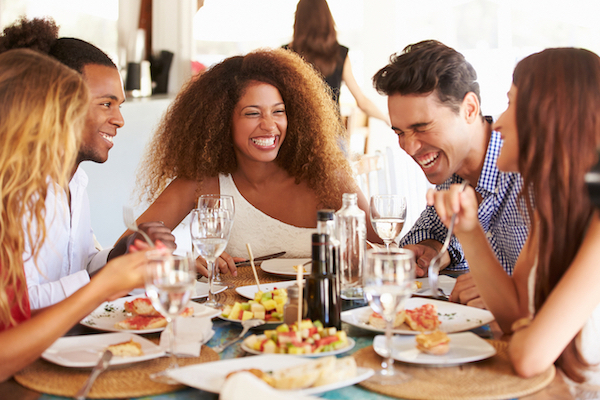 Bring Taco Tuesdays back! Talking over tapas is a whole different vibe than their usual routine. Get them out of the office or bring remote workers together from their home offices for a change of scenery and some priceless face-to-face time. Company-paid lunch plans give them the time and place to connect over things other than work. And bonus… free food!
"Make work a place where all employees can thrive."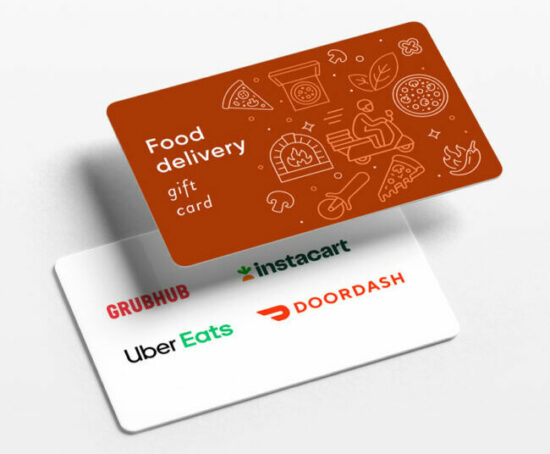 Why this is a fun culture building activity: Keeping a finger on the pulse of your company culture is absolutely essential. Caroo's platform constantly monitors your cultural health and offers all the tools to identify and close the gaps, so all your employees can thrive.
Check out: Gift Cards
4. Pub Trivia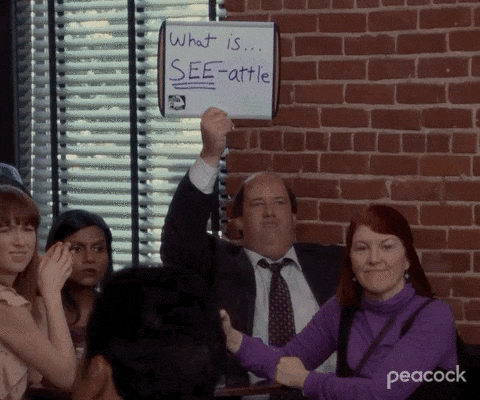 Some things from the 80s just never go outta style and pub trivia is one of those classics that's here to stay. Whether it's the board game version, an app, or you make our own questions, trivia is always a fun way to bring people together.
"Traitors versus teammates"

Why this is a fun culture building activity: Believe it or not, trivia is a hidden dopamine-boosting, team-building gem. That "feel good" sensation when you answer the questions correctly has a compounding effect on your teammates. Let the fist bumps and high-fives fly, as they defy time limits and collude their way into better working relationships.
Check out: Traitorous Trivia
5. Company Award Ceremony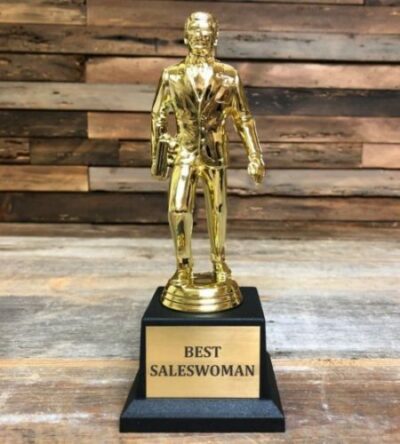 Rewarding your employees for their impact and performance shouldn't be reserved for an annual event. An awards ceremony is a great way to highlight your top performers and showcase their talents and achievements to the entire organization. Maybe even roll out a red carpet with photo ops for the company intranet just for fun and added fabulousness.
➨  Start with Caroo
"Send premium gifts to your entire office."

Why this is a fun culture building activity: Caroo operates a marketplace of corporate gifts that can be sent to employees for any occasion. With a huge catalog of care packages, gift boxes, treats, electronics and more — Caroo makes it possible to award employees for their great work.
Check out: Caroo
6. Murder Mystery Party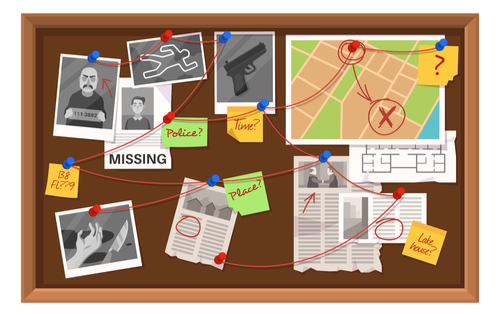 We're somewhat culturally obsessed with the "who done it?" shows on television and thrillers in the theaters. Paying close attention to every detail. Trying to put it all together before the big reveal just before the closing credits. The challenge is so exciting!
"Channel your inner detectives"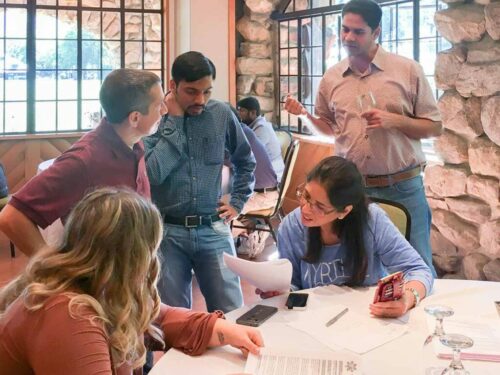 Why this is a fun culture building activity: Hollywood Murder Mystery parties are super fun and thought-provoking team-building exercises. Give your employees the opportunity to dig deep and really put their collective talents to the test. Cold cases are not an option so they'll have to work together to solve the crime.
Check out: Hollywood Murder Mystery
7. 5 Minute Team Building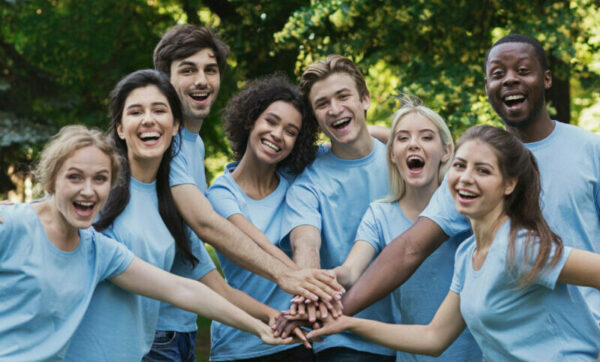 "Losing" 5 minutes is easy. The first 5 minutes at the top of a meeting or the last 5 before you break out are often consumed in greetings, casual conversations, sidebar chats, etc. But if you allocate those same 5 minutes to a quick team-building game, you can change the whole trajectory of your team's mindset and motivation moving forward.
"Who fancies themselves a master manipulator?"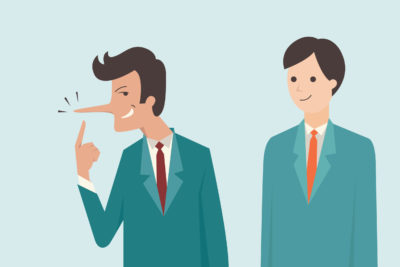 Why this is a fun culture building activity: This a simple and hilarious game to play with your groups that requires no preplanning and no props. Each player reveals 3 "facts" about themselves. Two are truths but one is a sneaky little lie. Calling them out is where the fun begins.
Check out: Two truths & a lie
8. Open brainstorming sessions

The concept of a truly great brainstorming session? No idea is stupid. Everyone brings their own perspective and experience, which is what makes brainstorming so magical. So let the ideas flow! Fill a whiteboard! No matter how lofty or complex, the solution is usually found somewhere in the process.
"Everything begins with an idea."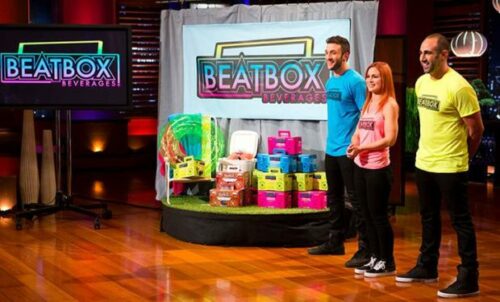 Why this is a fun culture building activity: Put your best pitchers to the test. Find out just how wide your employees' imaginations can span. Who knows what kind of genius ideas may come from having a little collaborative, open-minded fun?
Check out: Shark Tank
Tip! Learn more about the ways your employees like to be recognized!

In just a few minutes, you can discover your unique workplace personality for FREE and unlock insights into the types of recognition that matter most to you (and your team).

With RecognitionDNA, we can stop wasting $$$ rewarding employees in ways that don't matter, and start recognizing them in ways they will actually care about.
9. Outdoor Activity With The Team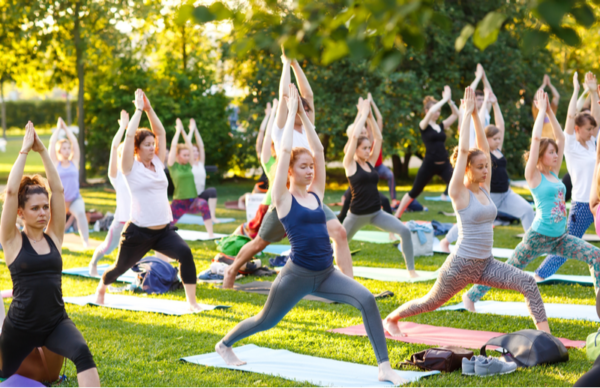 Team-building events don't need to be all about business. Getting your team outside for some fresh air, exercise, and a new view can really boost team bonding and their personal lives. Improved trust, leadership, and communication skills are just some of the beneficial work culture byproducts.
"Empower employees to challenge their comfort zones"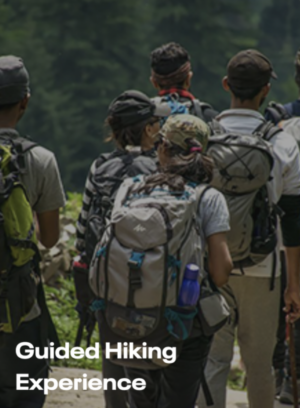 Why this is a fun culture building activity: A change of scenery can also bring a change of perspective. A professionally guided hike offers both. With no risk of getting lost, your employees can relax, reset, and reconnect with nature and each other.
Check out: Guided Hiking Experience
10. Get them tickets to an upcoming show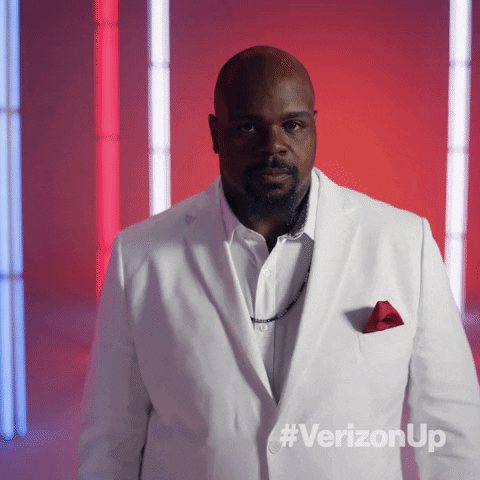 Build and strengthen your culture with… culture! If music is their forte, send them off to see a great live band, an opera, or a mesmerizing musical. Maybe they're into the performance arts. In that case, front-row seats at a stand-up comedy show or poetry reading might be just the ticket.
"Think recognition doesn't matter? Think again."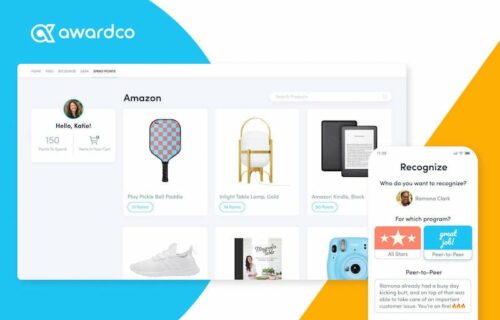 Why this is a fun culture building activity: Awardco's recognition platform offers a massive selection of products, gift cards, and experiential rewards like the ones mentioned above for your employees to choose from. Improving the company culture by rewarding your employees with cultural experiences is brilliant and has never been easier.
Check out: Awardco
11. Happy Hour at a new local spot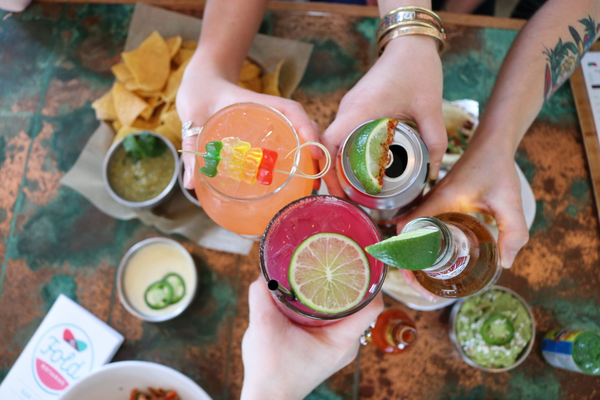 Happy hours today are still the most popular outlet for blowing off steam, bonding over shared experiences, and solving the world's problems. Some amazing ideas have spawned from conversations over a few foamy mugs. And hey… "sometimes you wanna go where everybody knows your name."
"Cicerone Hosted Craft Beer Tasting experience"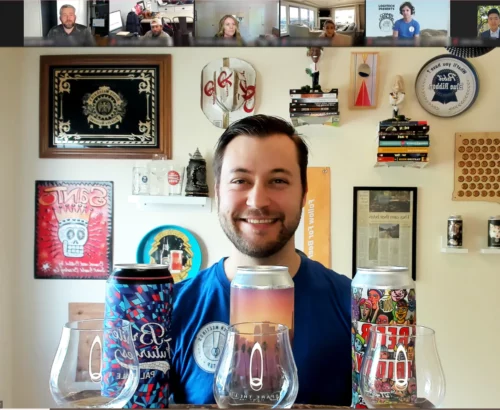 Why this is a fun culture building activity: In case you didn't know, a cicerone is to beer what a sommelier is to wine. So basically, your team gets an expertly-guided virtual tour of the wild and wonderful world of craft beers. You can even add the music and food pairing options for the full happy hour experience.
Check out: Craft Beer Tasting
12. Game Night!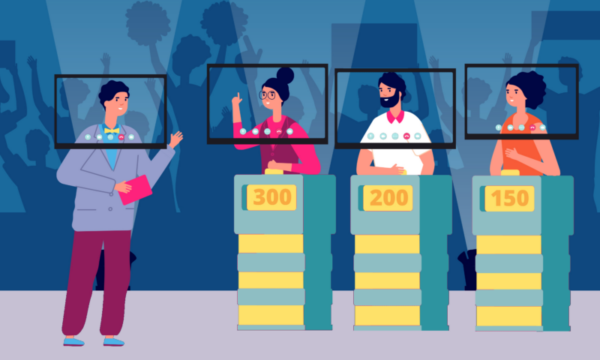 Game nights have been gaining popularity over the past few years. Chances are you've been to a few and know firsthand the sweet taste of success. But game nights aren't just for friends and family. Some of the best culture building opportunities come disguised as simple fun.
"Survey says…"

Why this is a fun culture building activity: Your host may not be Steve Harvey but they're sure to be fun and entertaining. They'll keep your small groups in line (and in stitches) while they high-five their way to the "Fast Money" round.
Check out: Coworker Feud
13. Personal Development Session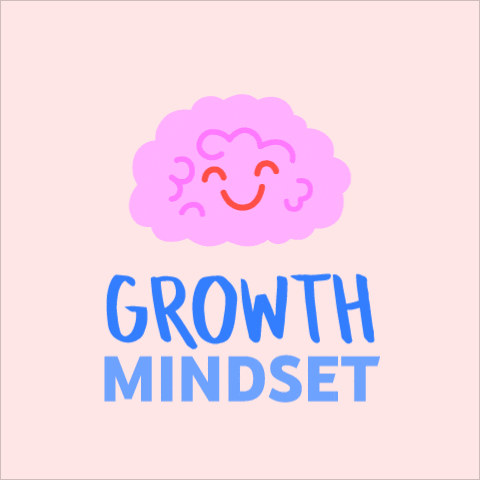 Not to be confused with professional development, which focuses on improving the knowledge and skills needed to do a job. Personal development looks deeper at the individual and how to tweak and improve their unique patterns and behaviors. Often, these personal improvements become new behaviors and positively impact their professional habits as well.
➨ Start with Goal Setting Exercises
"Whatever the mind of man can conceive and believe, it can achieve."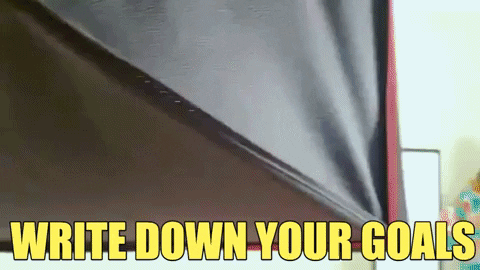 Why this is a fun culture building activity: Investing in your employees and their personal development shows them you value them as individuals. An excellent retention tool, these exercises show employees that they're not just an employee number in a database with a badge and a title. In turn, they'll show you what they're really capable of accomplishing.
Check out: Get personal with personal development. Give each person the attention they deserve so they know they have your support.
14. Casual dress days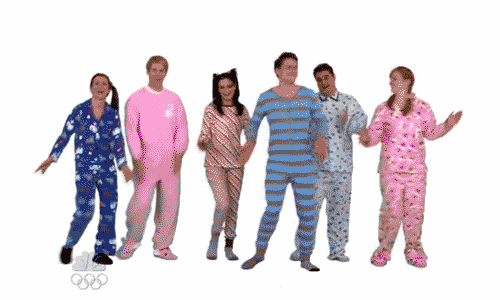 Why is it that being at work just hits different when we can be there in casual gear? Same office, same cubicle, same desk. But for some reason, wearing denim while sitting in that same chair just feels better. More relaxed and comfortable clothing makes for more relaxed and creative employees.
➨ Start with Hawaiian Fridays
"When you put on an Aloha shirt, you're also putting on a change of attitude."
Why this is a fun culture building activity: Sometimes, a little color is all it takes to brighten the day. How colorful and crazy can the prints and patterns get? No limits! Find out just how radiant and festive your team's Fridays can get and watch how a simple shirt can be a culture building catalyst.
Check out: Start the new year with weekly luaus and laughs.
15. Meeting Icebreakers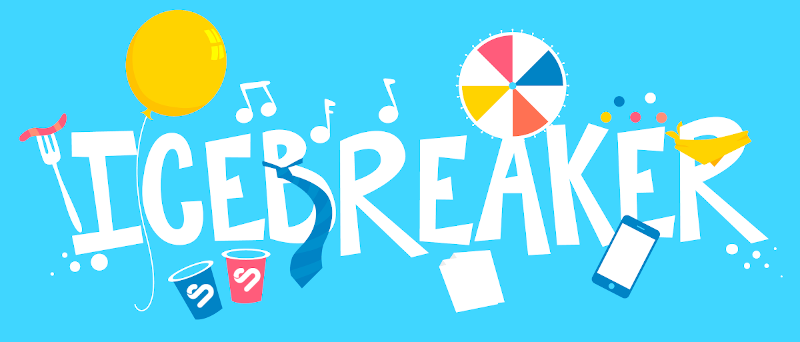 Icebreakers are simple games you can play with your groups that are both fun and functional. They're typically light but thought-provoking, and are a great tool for improving relationships between coworkers. Even the new team members will love them because they don't need years of experience to play.
➨ Start with Survival
"Skyrocket the entertainment levels of any meeting"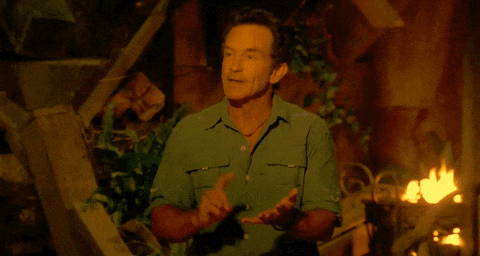 Why this is a fun culture building activity: Imagine the virtual version of Survivor. Your remote teams will flex their creative thinking and problem-solving muscles to decide what short list of items they really need to survive whatever imaginary scenario you throw them into.
Check out: A little Googling goes a long way. There are no creative limits to the circumstances you can create or the survival items you offer, so let your imagination run with it.
16. Donate to a local charity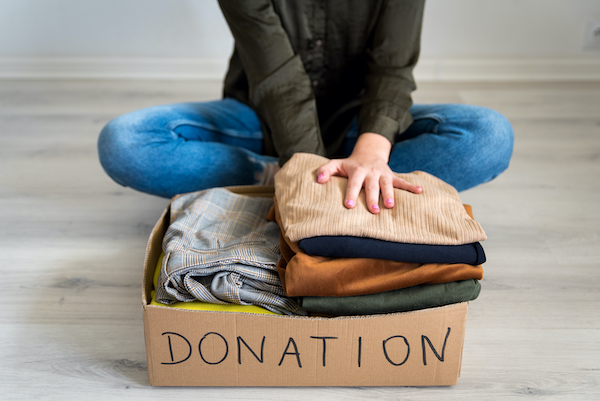 No matter where you're located, local charities are always in need. There are countless ways to make an impact in your area. From veterans affairs, homeless pets, families in need, and a lack of resources in underserved communities, there's always something you can do to make a difference.
"Good deeds are never a bad idea."
Why this is a fun culture building activity: Your business is part of the community so getting involved in the actual community only makes sense. Working together on philanthropic projects is where coworker connections are truly made, with bonus feel-goods for the giving back factor.
Check out: Charity Navigator
17. Find a local volunteer opportunity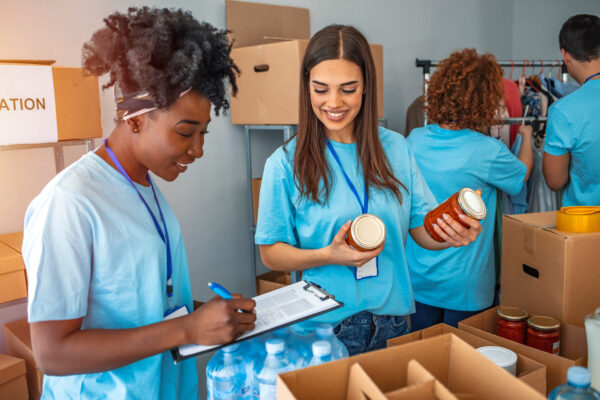 Volunteering can be an extremely humbling experience and offers a shallow glimpse into the lives and struggles of those less fortunate. Helping others within the community is a great way to make a big impact, no matter how small the act may seem.
"Millions of people in America are just one job loss, missed paycheck, or medical emergency away from hunger."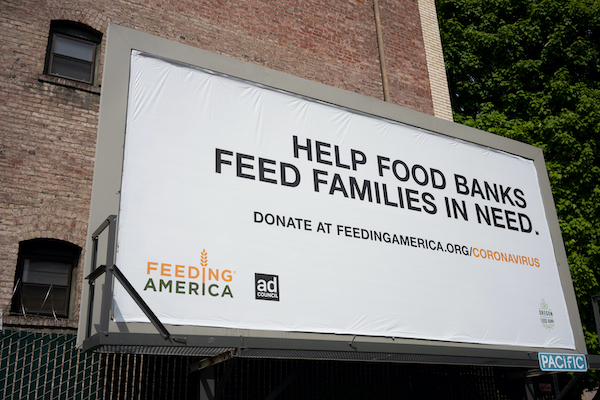 Why this is a fun culture building activity: Volunteering gives your employees an opportunity to bond over a shared appreciation for life. Food is a basic need for every single person and oftentimes, we don't even think about the possibility of not having any. These experiences help to develop emotional intelligence and empathy, which can then spread throughout your workforce. An attitude of gratitude is quite catchy.
Check out: Feeding America
18. Lip-sync Battle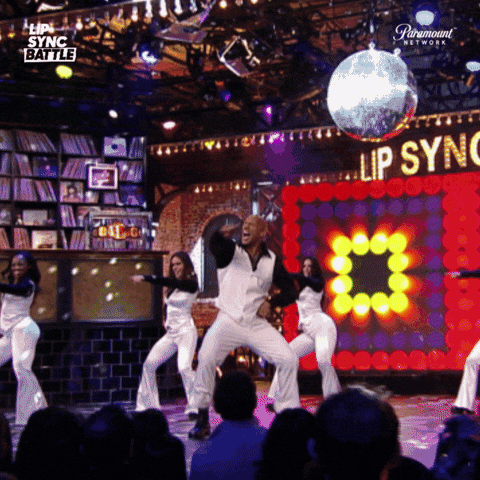 We're ALL lip-sync champs when there's no one to battle! But what if there was an opponent? Would you step your game up? Bring the heat because there's more at stake? Or get stage fright and choke under the pressure of the spotlight?
➨ Start with Weve
"An epic song-for-song lip sync showdown"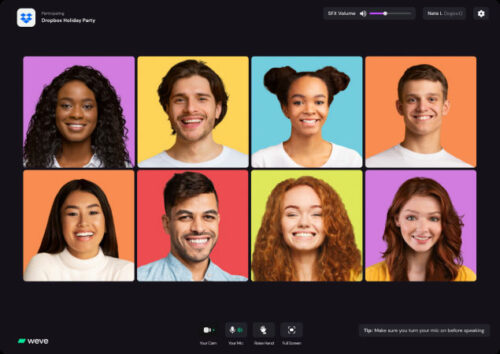 Why this is a fun culture building activity: The star of the show may not be who you thought it would be! Music is an amazing catalyst for connection. Your team members can show off their best lip-syncing skills to claim the title and chances are, they'll learn a little about each other and have a lot of fun doing it.
Check out: Weve
19. A Fitness Competition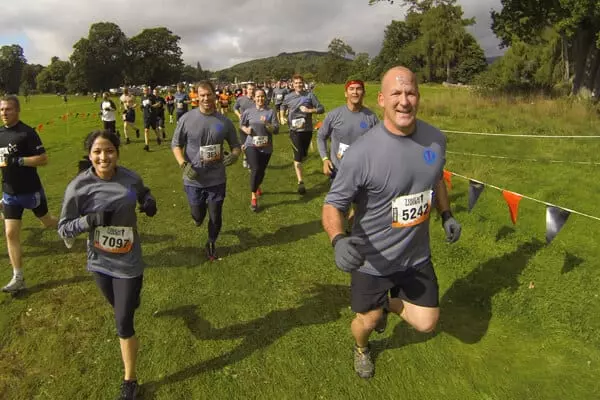 Power lifting may not be for everyone but creating a more accommodating fitness competition can be beneficial in many ways. They offer accountability to help stay on track, encourage healthier habits, and make people more aware of their time and general movement. Plus, exercise is a natural stress reliever so the benefits have levels.
➨ Start with a Weekly Step Challenge
"Small steps in the right direction are better than big steps in the wrong direction."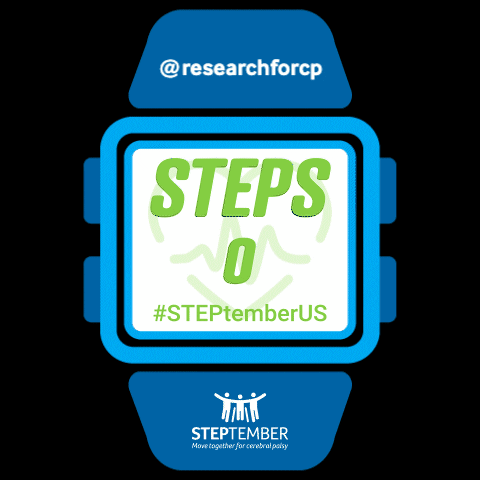 Why this is a fun culture building building activity: Combining fitness and goal-setting is genius! Challenging but realistic targets keep your employees engaged in the competition. They can share tips and tricks with each other and connect over their common goals.
Check out: Do a little research. There's plenty of information online about average step goals, how to monitor employee progress, and ways to reward your winners. A simple spreadsheet can even do the trick.
20. Summer Activities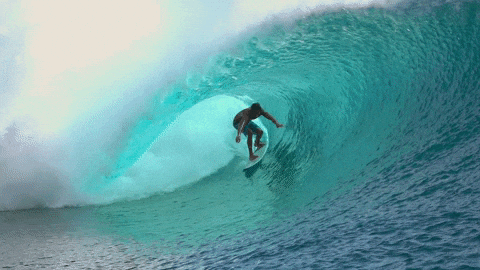 There are so many ways to make this idea work. Maybe your employees stay an extra hour each workday to swap for a half day throughout the week. Or you adjust everyone's deadlines and graciously give them every other Friday off. No matter how you slice it, there's a way to make this idea work for everyone.
➨ Start with Summer Fridays
"Half-day Fridays, anyone?"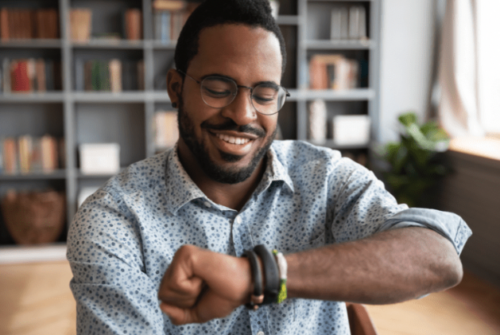 Why this is a fun culture building activity: Making some work-related adjustments throughout the summer months gives employees the opportunity to absorb a little more Vitamin D while we have it. They'll have the flexibility to schedule appointments, plan activities, and enjoy a few more hours of their lives each week outside of work.
Check out: Give your employees a chance to enjoy the sunshine on a Friday by letting them out early!
---
People Also Ask These Questions About Culture Building Activities:
Q: What are culture building activities?
A: Culture building activities are events that give your employees the opportunity to learn more about each other, have some fun, and connect on a more casual level. They often test the participants' critical thinking and problem-solving skills, and offer challenges that require teamwork and collaboration with colleagues they may not be so familiar with.
Q: What are the benefits of culture building activities?
A: The benefits of culture building activities are better communication and collaboration, a boost in motivation, and deeper cross-functional connections across your workforce. Your employees will be more invested in their roles and in the organization, which will shine through in their performance and attitudes.
Q: How do I choose a suitable culture building activity for my team?
A: To choose a suitable culture building activity for your team, determine how much time you want to allocate, how many people you want to accommodate, how much you want to spend, and what you want to accomplish with your activity. A group cooking class, escape room, scavenger hunt, or trivia night are all fun team-building activities you could try. Or check out some of our other suggestions above.
Q: How do I know if a culture building activity was successful?
A: You'll know if a culture building activity was successful by the way your team members interact after the activity. Ideally, you'll see improved collaboration and teamwork, better attitudes, and higher motivation show up as some of the positive byproducts.